Thinking of romantic dinner ideas for two this coming hearts day? Then look no further! In this article, we list down 65 easy Valentine's day recipes for a cozy, candle light dinner with your loved one.
Of all the many romantic Valentines day ideas one can do, nothing beats a fancy dinner with your significant other. And what better way to express your love than with your very own cooking? That's why we list 65 easy yet creative dinner ideas for two that'll make the most memorable Valentine's day dinner yet.
What To Make for a Romantic, Candle Light Dinner: 65 Dinner Ideas For Two This Valentine's Day
Make your date fall in love with you even more with our Valentine's day recipes! We have dinner ideas for two that cater to all types of couples, whether be they fancy dinner lovers, budget couples, or health buffs. 
Fancy Dinner Ideas For Two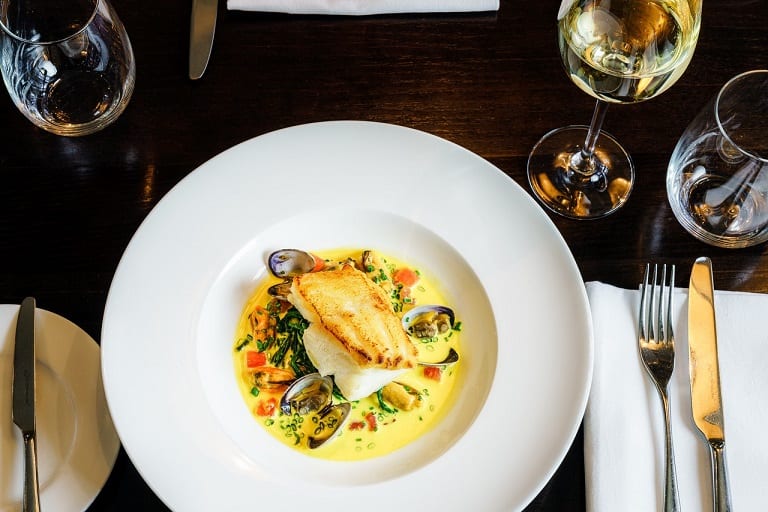 This gourmet-like dish of Cod, Scallops, and Spinach tastes amazing paired with pristine white wine. Perfectly-baked cod fillets are served with a wonderful sauce of butter, vegetable juice, and nutmeg. There's also a tasty accompaniment of healthy spinach and rich scallops! This seafood and veggies recipe is the perfect meal for date night.
Recipe for Inspiration: Cod, Scallops, and Spinach Recipe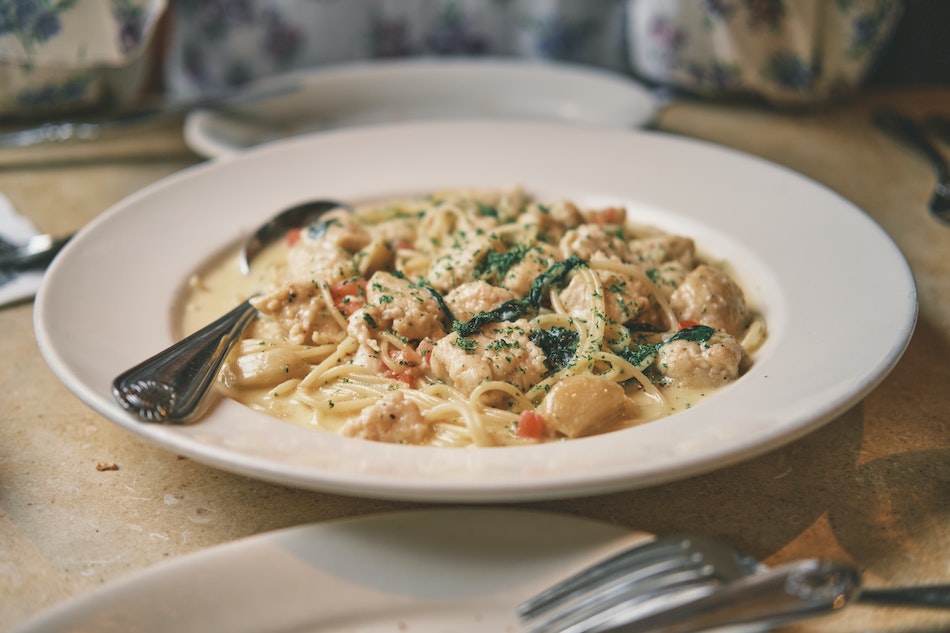 Romantic dinner ideas for two aren't complete without wonderful pasta recipes. And nothing says "fancy dinner" than pasta sauce with champagne and shrimp simmered in olive oil and delicious mushroom juices.
Even if you celebrate Valentine's day at home, you'll feel like you're in a 5-star restaurant thanks to this tasty recipe. Don't forget to garnish your seafood pasta with parsley and rich parmesan cheese.
Recipe for Inspiration: Shrimp in Champagne Sauce with Pasta Recipe
This Steak Au Poivre is probably one of the fanciest steaks you'll ever make in your life. A French favorite, this recipe takes a cut of tender filet mignon and coats it in a juicy peppercorn crust. It's then seared to a perfect golden brown and served with liquor-infused cream sauce. 
Recipe for Inspiration: Steak Au Poivre Recipe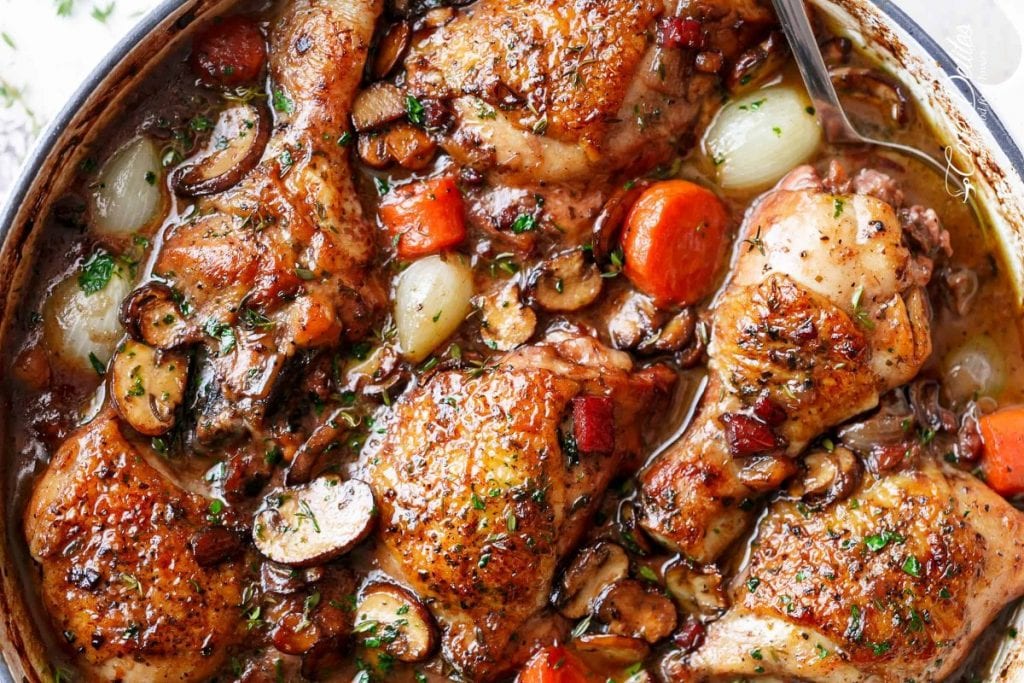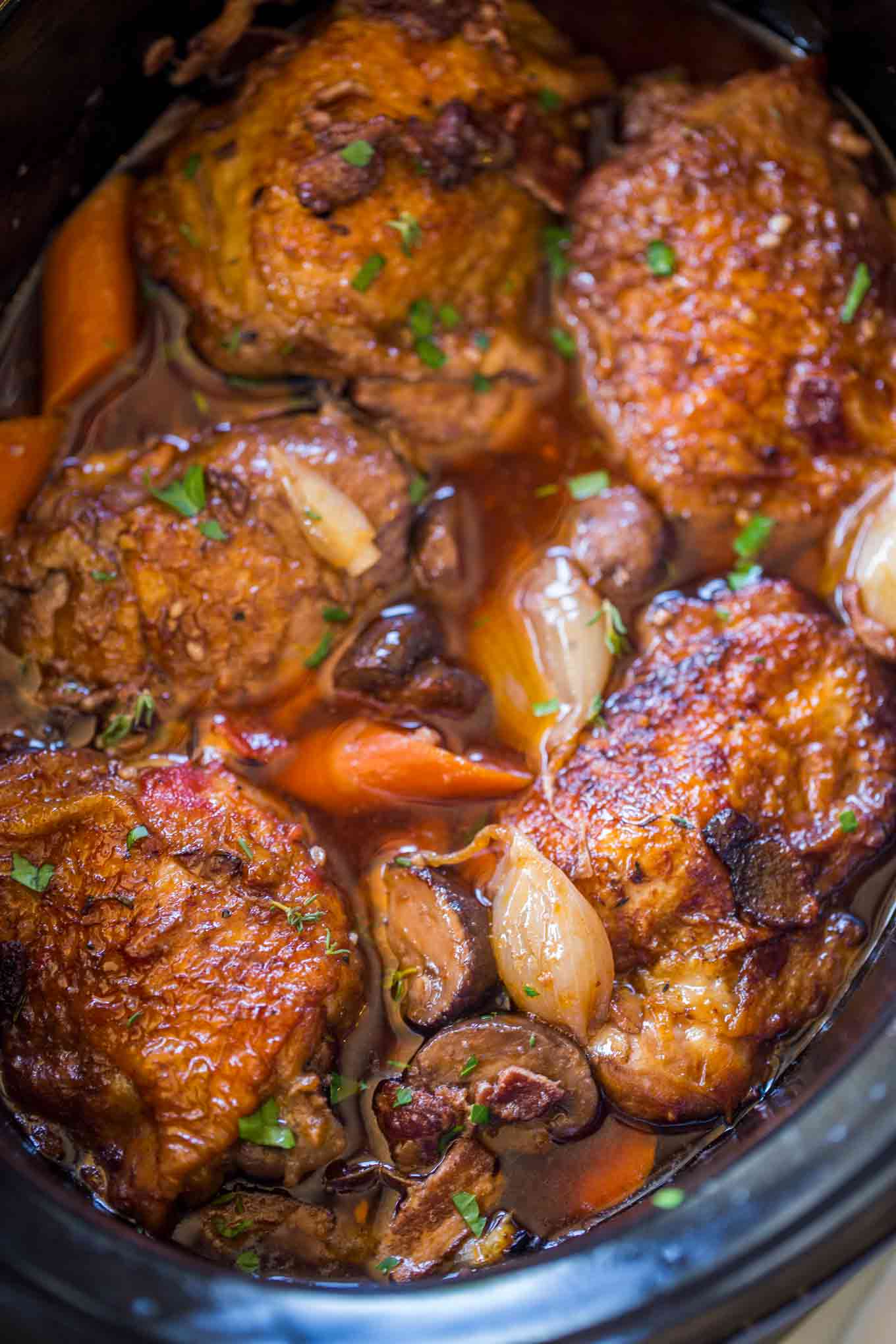 For yet another fancy dinner meal that takes you to Paris, try making this Slow Cooked Coq Au Vin for your loved one. This French recipe tenderly cooks chicken and vegetables in a simmer of red wine. It might take some time, but the result will be nothing short of extravagant. If you really want something that'll impress your date, then try this tasty recipe.
Recipe for Inspiration: Slow-Cooked Coq Au Vin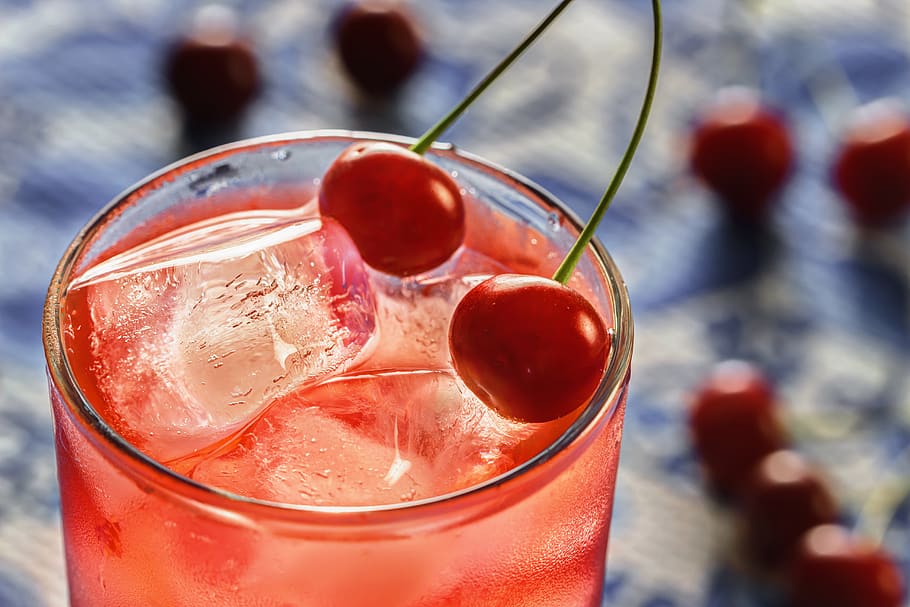 Step up your French-inspired date with a drink fit for royalty. Now you can turn your champagne drinks even better with this Marie Antoinette cocktail recipe. This drink was inspired by the late queen who was well-known for her extravagant parties and celebrations. If you want your date to feel like royalty, make him or her an elegant cocktail like this one.
Recipe for Inspiration: Marie Antoinette Champagne Cocktail Recipe
How do you make a romantic seafood dinner for two? Simple! Try this recipe for a Buttery Sautéed Lobster Tail. It's not every day you get to eat a delicious seafood meal, much less rich-tasting lobster. If there's one special day you should treat yourself and your loved one, it's Valentine's day.
The good news is that the lobster's tail is one of the most affordable parts of the whole crustacean. It also has plenty of meat inside once it's been cracked open! This recipe also needs just 3 major ingredients to make a buttery-seafood meal: 4 small lobster tails, butter, and lemon juice.
Recipe for Inspiration: Buttery Sautéed Lobster Tail Recipe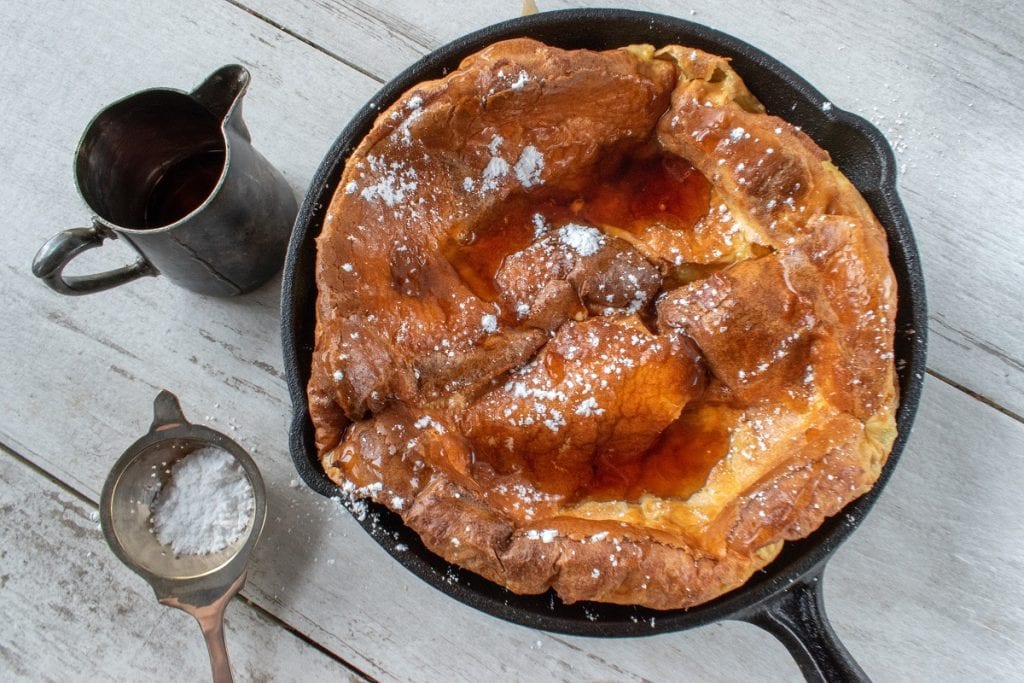 Who said you couldn't enjoy pancakes for dinner? A plateful of dutch baby is sure to surprise your special date. It's not a common dish to serve for romantic dinners, but it sure is scrumptious and instagrammable. The savory filling of pancetta, sweet, potato, and kale is also a plus.
Recipe for Inspiration: Homemade Dutch Baby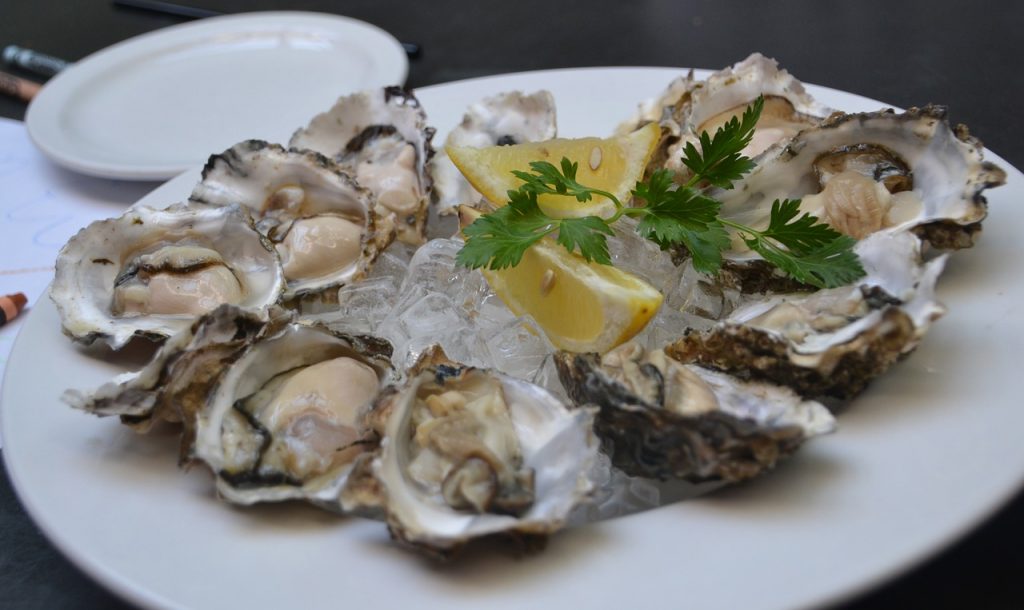 Oysters are one of the most delectable seafood, but that's not all there is to like about them. These mollusks, along with alcohol, chocolate, artichokes, asparagus, figs, chili peppers, strawberries and watermelon, are all natural aphrodisiac foods. 
This means that an intimate date night isn't complete without these exquisite mollusks! And this recipe takes simple ingredients and turns them into the fanciest meal you can ever hope to make. The oysters, along with a Chardonnay-and-cream sauce, are baked to perfection then served with a garnish of watercress. Don't forget to pair this seafood dish with white wine for a divine celebration.
Recipe for Inspiration: Oysters with Chardonnay Recipe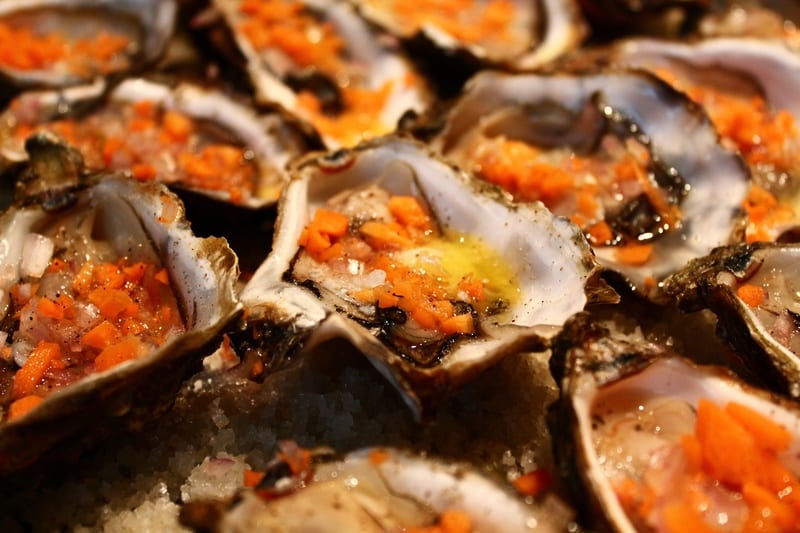 Baked oysters are great, but baked stuffed oysters are even better! This recipe inspired by soul chef Deborah VanTrece puts peaches, collard greens, breadcrumbs, and bacon bits inside fresh oysters. The mollusks are also seasoned with herbs then served with an equally fancy mignonette sauce. If this dish doesn't charm your date, then we're not sure what will.
Recipe for Inspiration: Deborah VanTrece Inspired Oysters Recipe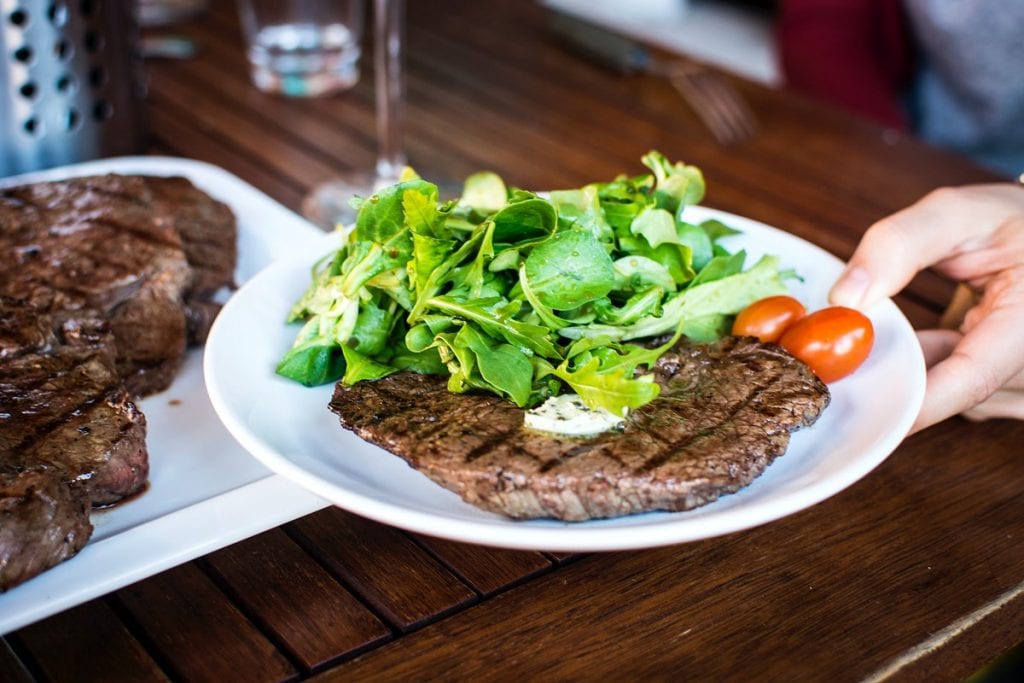 If there's one dish that's always in men's favorite food lists, it's steak. And this bourbon and red wine-marinated steak is tender and incredibly juicy! The meat is marinated for long hours to achieve rich, deep flavors. Show your date how great for cooking bourbon and red wine is with this lovely recipe.
Recipe for Inspiration: Bourbon Marinated Steak Recipe
Beef Bourguignon is more than just a simple beef stew. It's a classic French dish that should be rightfully served on special nights with a loved one.The beef is slow-cooked until tender and succulent, then added with red wine for a moist and flavorful dish. Once you've had a taste of this dish, it'll surely be a staple for special occasions.
Recipe for Inspiration: Slow Cooker Beef Bourguignon Recipe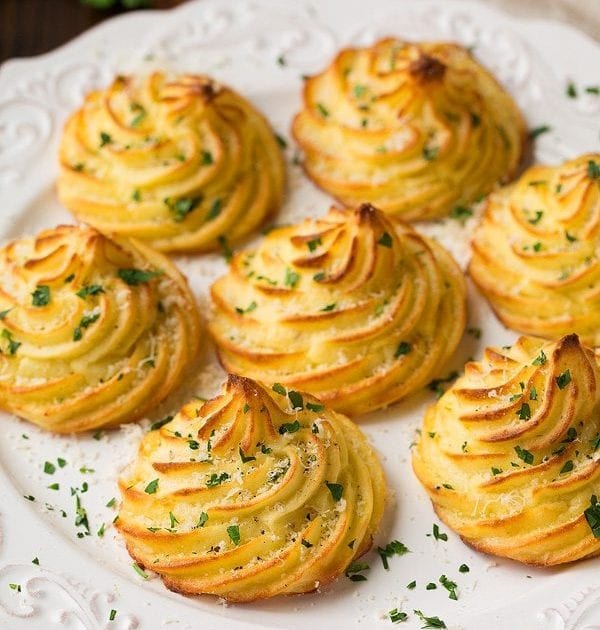 Take mashed potatoes to a whole new level with this duchess potatoes recipe! A simple recipe for a classic side dish is elegantly elevated with its attractive presentation. And it's easy to do too! These duchess potatoes with garlic and parmesan will look great as a side dish to a beautifully-seared steak.
Recipe for Inspiration: Garlic Parmesan Duchess Potatoes Recipe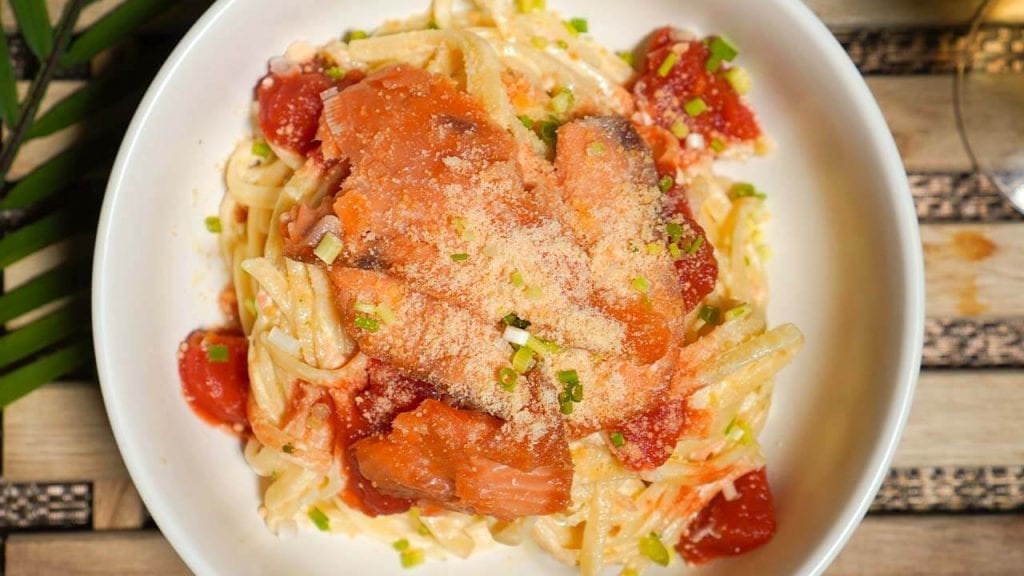 If you have some salmon in the refrigerator, then try making this linguine pasta dish! It may seem simple, but this seafood meal will never fail to put you and your date in a romantic mood. The linguine pasta is cooked al dente, and the creamy and buttery garlic sauce is tastefully elegant. The smoked salmon is brimming with rich and bold flavors. And the chunky tomato bits and parmesan cheese elevate the eating experience to a whole new level. For all the seafood pasta lovers, it's definitely a must-try.
Recipe for Inspiration: Linguine with Smoked Salmon Recipe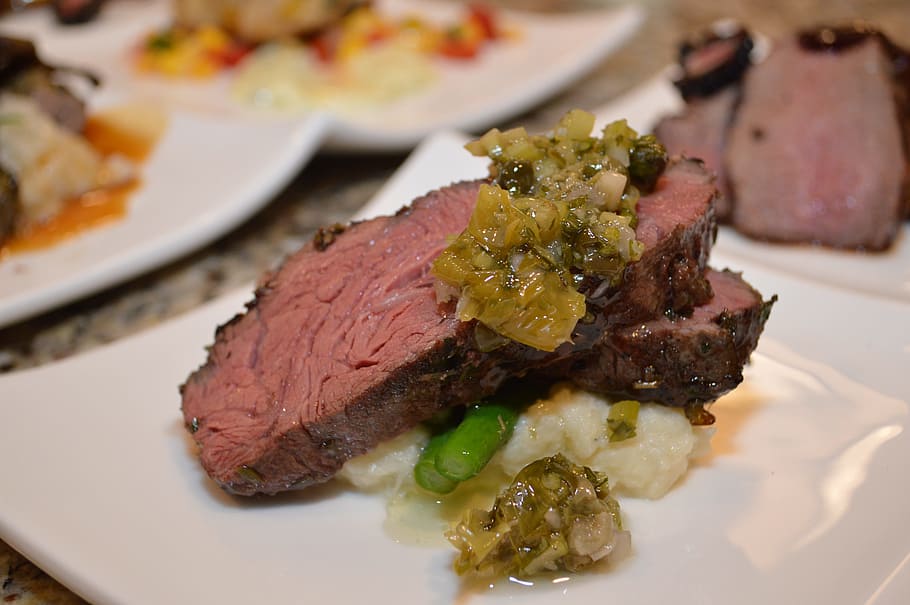 Couples who have the budget for it should definitely serve prime rib with a side of mashed potatoes and asparagus. The prime rib is juicy and tender, while the mashed potatoes are incredibly smooth and creamy. Meanwhile, the asparagus is cooked in olive oil, butter, and garlic, making it tasty and crunchy. This recipe takes the regular steak-potatoes-and-veggies dish and turns it into the fanciest meal you can serve for date night.
Recipe for Inspiration: Prime Rib With Mashed Potatoes And Asparagus Recipe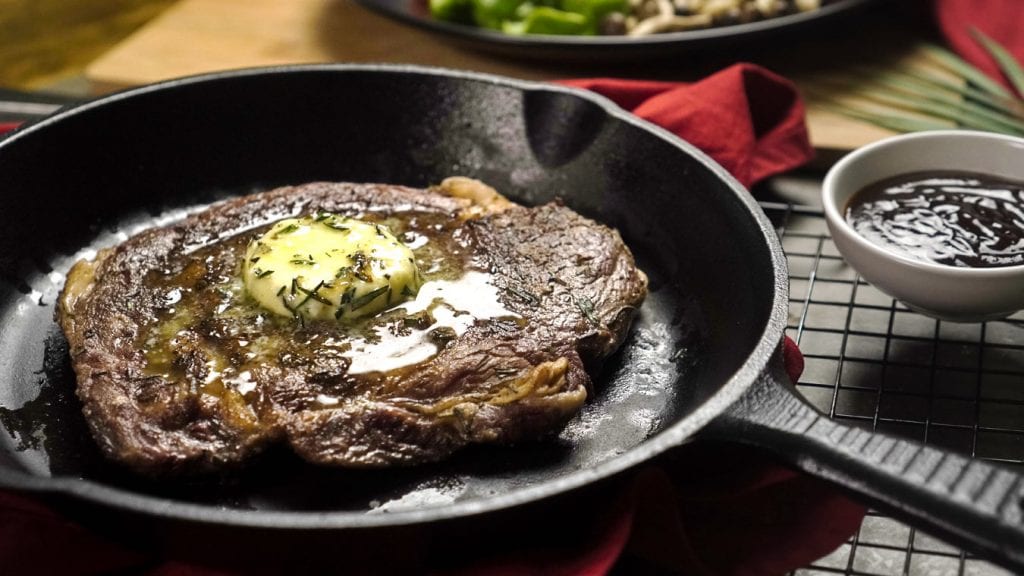 Ribeye has always been a well-loved steak cut for its tenderness, juiciness, and intense marbling. And what better way to serve ribeye steak than with some delicious veggies? Plus, this recipe calls for a slow-cooked steak, so you're sure to be eating like royalty on your date night.
Recipe for Inspiration: Easy Tender Rosemary Ribeye And Fresh Veggies Recipe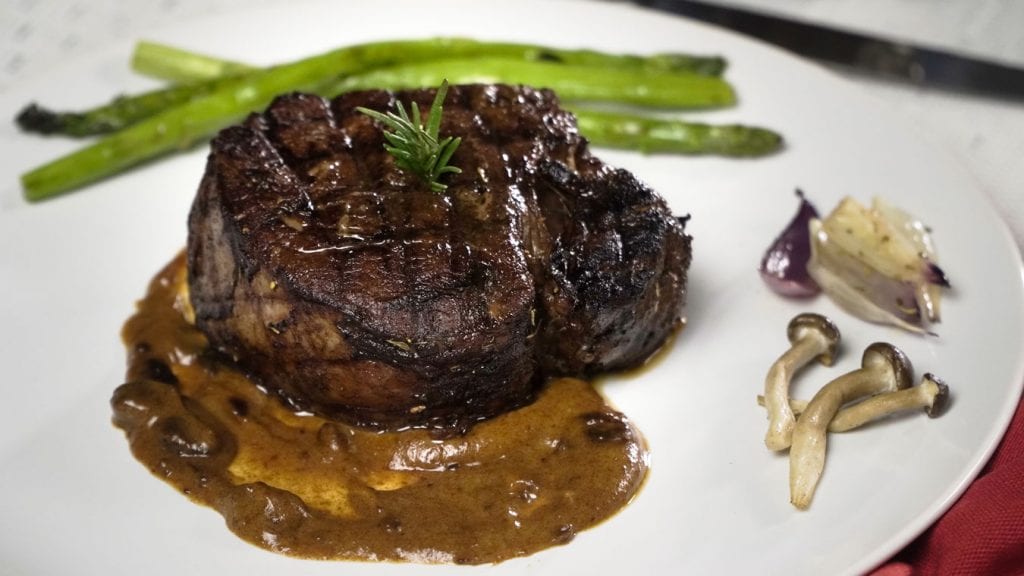 This grilled beef tenderloin steak takes inspiration from The Capital Grille's version. It's moist and incredibly filling, making it the best heartiest fancy dinner meal you'll ever hope to have. This recipe also serves the wonderfully-grilled steaks along with salad and boiled potatoes.
Recipe for Inspiration: Grilled Beef Tenderloin Steaks Similar to The Capital Grille Recipe
If you feel like having something Asian-inspired, then this soba recipe is for you. It makes for an elegant seafood and noodle meal with marinated scallops and a citrusy vinaigrette. If you want something a bit out of the ordinary, then try this Asian soba noodle recipe!
Recipe for Inspiration: Soy Citrus Scallops with Soba Noodles Recipe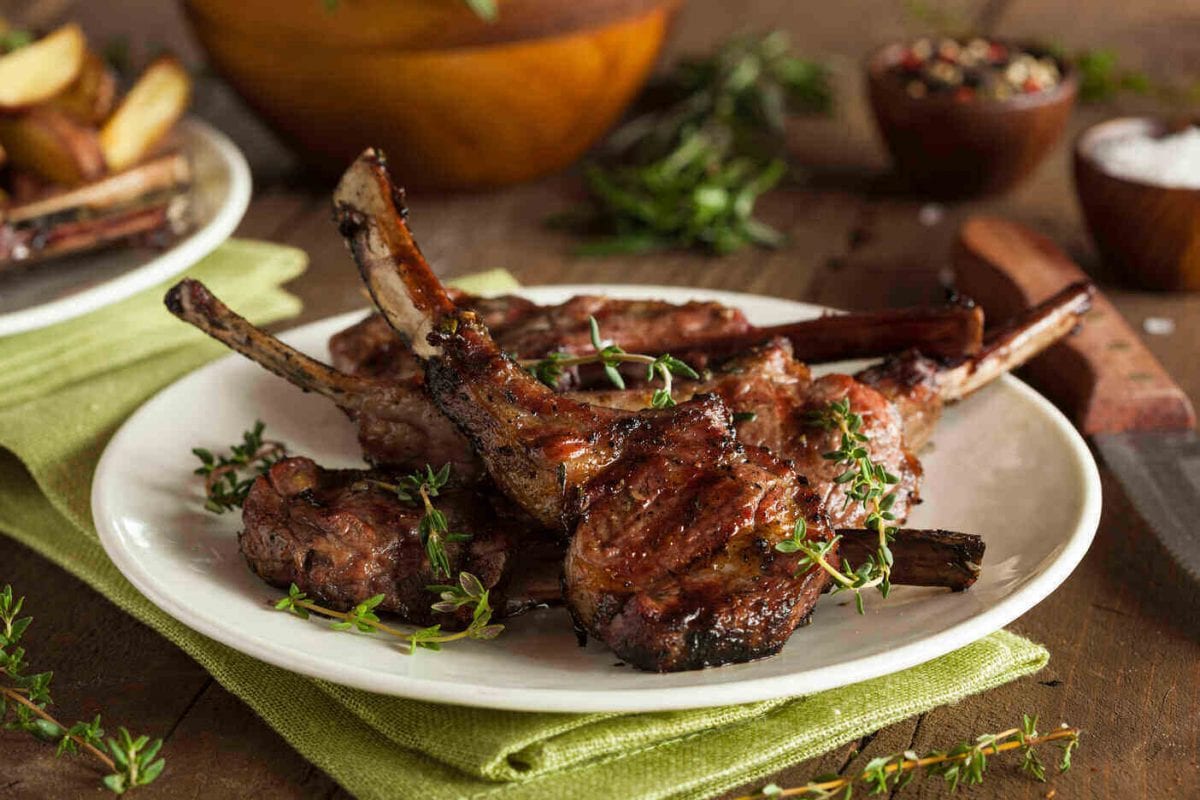 One bite of Herbes de Provence-Crusted Lamb Chops and you'll think this dish was made just for date night. Juicy lamb chops are coated in a mix of herbes de provence then grilled to perfection. This crusty herb mix locks in the lamb meat's luscious flavors, resulting in the tastiest lamb chops you'll ever taste. If you have a handy pellet grill, then this makes dinner all the more easier.
Recipe for Inspiration: Herbes de Provence-Crusted Lamb Chops Recipe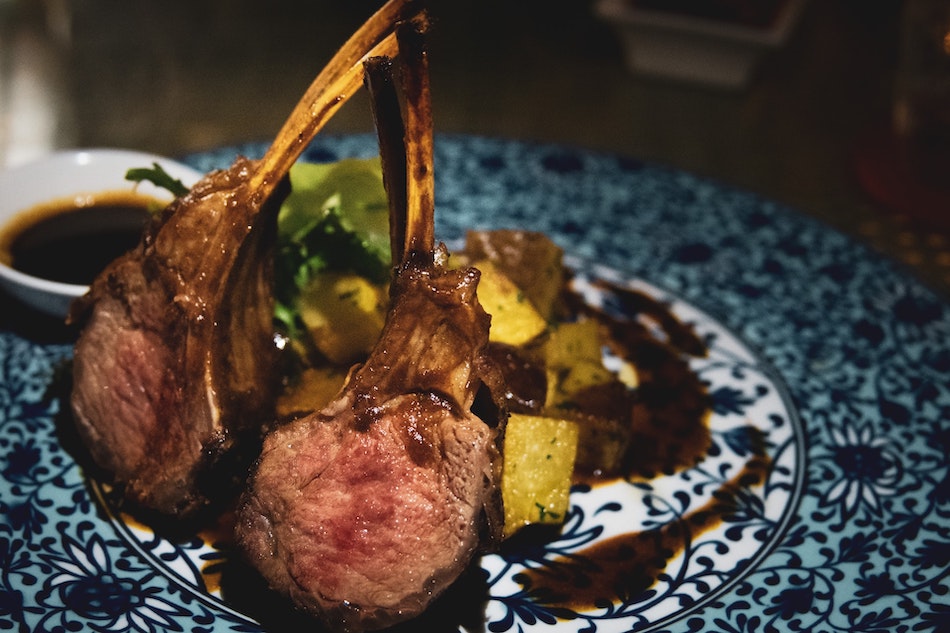 This beautifully roasted lamb leg is seasoned with rosemary, thyme, and savory, another natural aphrodisiac. It's also elegant with its tender meat and accompaniment of potatoes and onions. Serve two leg lambs for you and your date along with red wine for a wonderful night filled with love.
Recipe for Inspiration: Roast Leg of Lamb with Potatoes and Onions Recipe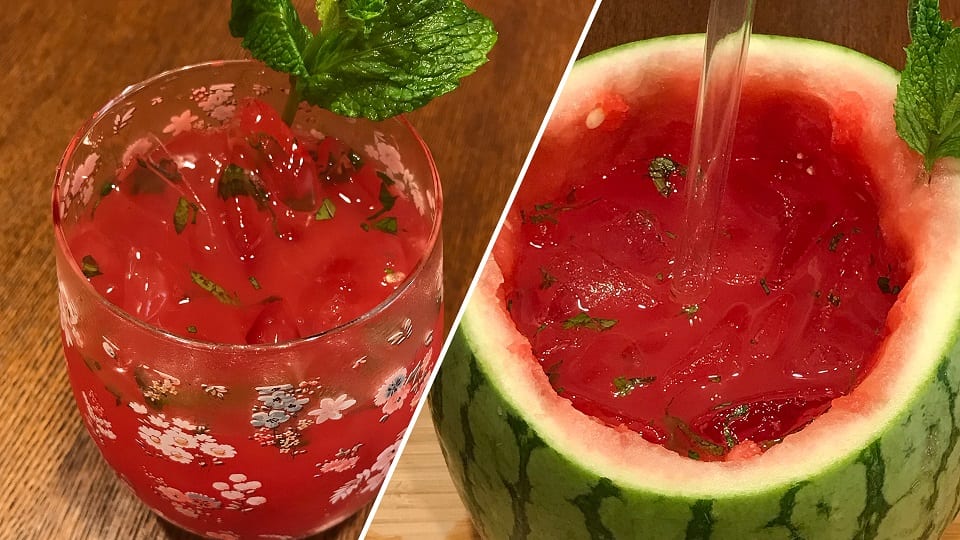 You can stay in and watch some romantic K-drama together while drinking this Korean-inspired Watermelon Mint Soju cocktail. The mint compliments the lightness of the watermelon, and the soju is strong but doesn't clash with the great flavor combinations already present. So, if you're looking to try something refreshing but strong to end a romantic night, this drink will just about do it.
Recipe for Inspiration: Watermelon Mint Soju Cocktail Recipe
Easy, Beginner-Friendly Dinner Ideas For Two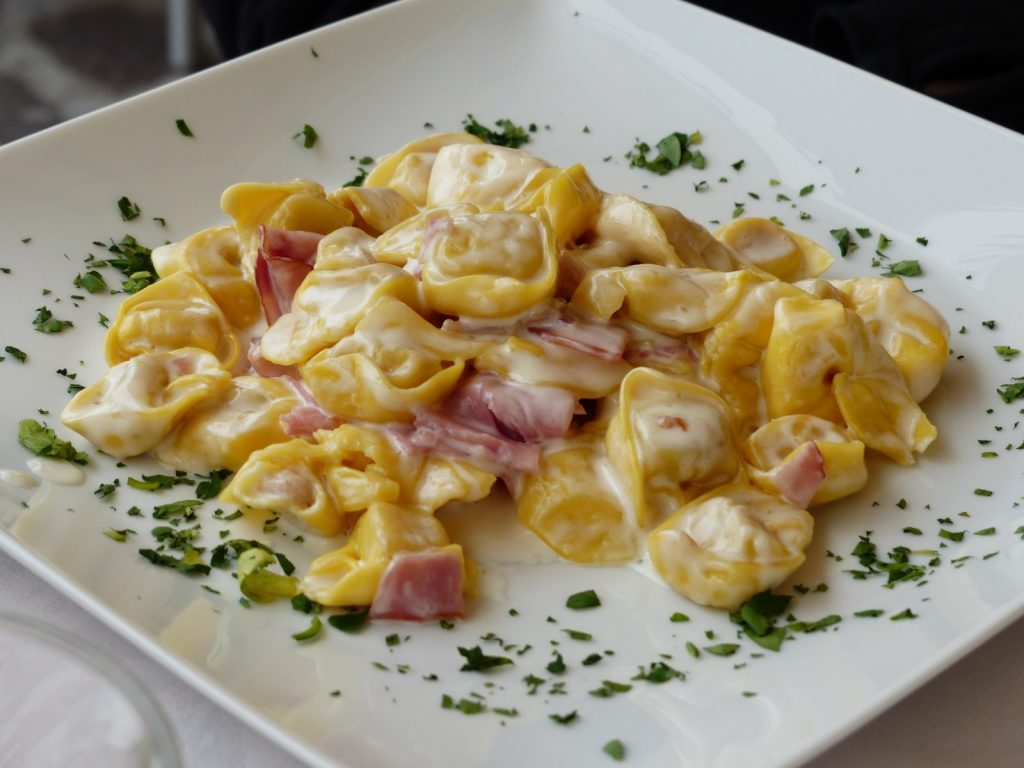 When it comes to listing these 65 dinner ideas for two, Italian cuisine can't be absent. This ravioli recipe is great for romantic, candlelight dinners since it's irresistibly good and easy to make. Cheese-stuffed ravioli is cooked to al dente and tossed in rich, alfredo sauce. It's then seasoned with herby Herbes de Provence for a truly aromatic dinner meal.
Recipe for Inspiration: Ravioli Alfredo with Herbes de Provence Recipe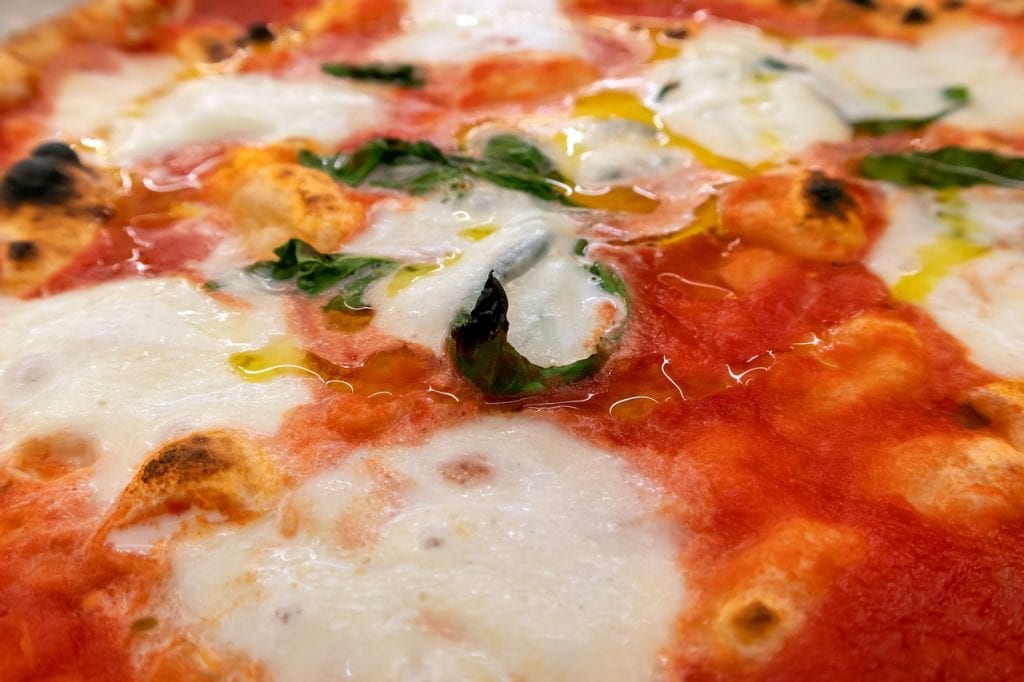 Pizzas are certainly on the menu for late-night dinners for two. This easy Margherita pizza is simple yet elegant, perfect for romantic candlelight meals with your loved one. Even better, it's keto-friendly and low on carb!
Recipe for Inspiration: Easy Margherita Pizza Recipe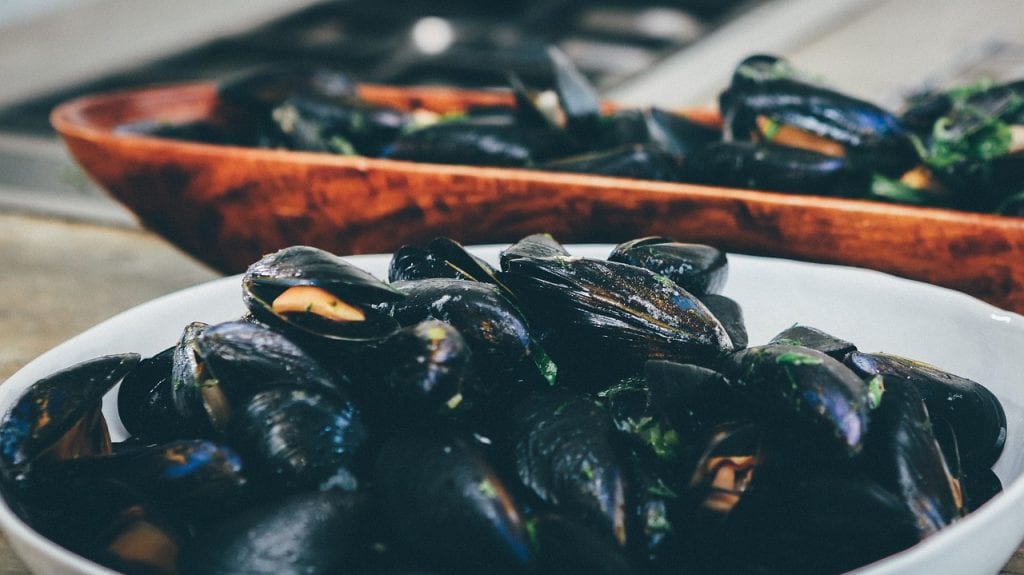 "French steamed" may sound intimidating, but trust us when we say that this mussels recipe is simple yet divine. It's easy to make but the resulting dish tastes like it was made by a top chef in a fancy, 5-star restaurant. Mussels are cooked in olive oil, butter, and a mix of white wine, cream, and parsley. Serve this seafood dish along with garlic bread for a truly romantic dinner.
Recipe for Inspiration: French Steamed Mussels Recipe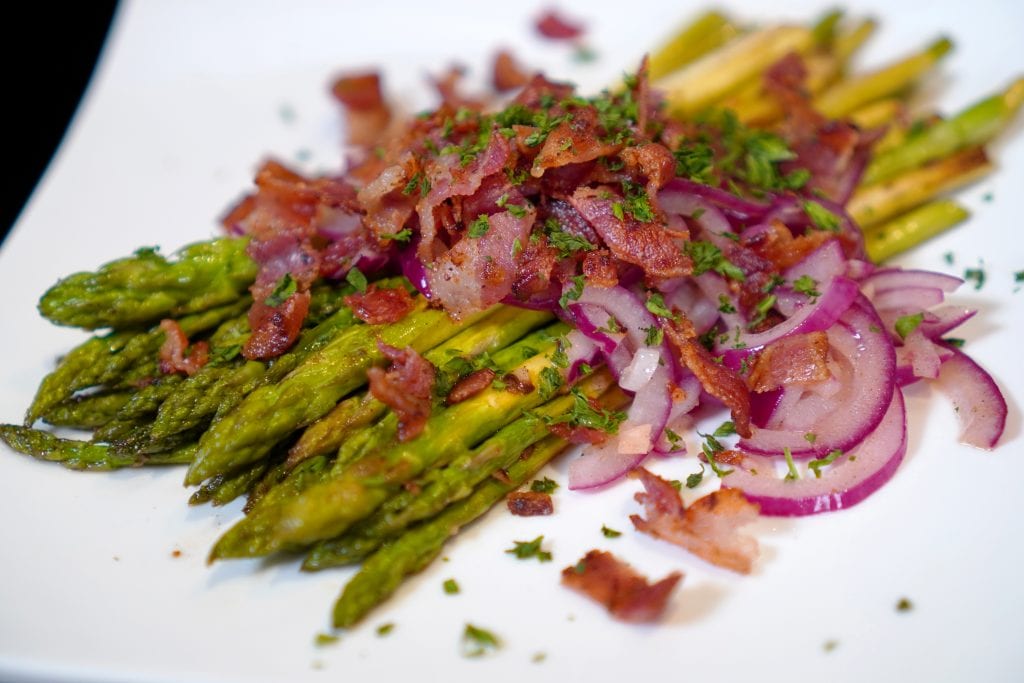 If you're looking for a delectable side dish, then try this tasty seared-asparagus. It's smothered in a vinaigrette of sherry wine, garlic, and red onionsーa perfect blend of tangy and savory flavors! 
Asparagus are also natural aphrodisiacs. So, if you and your partner have plans for an intimate night, then try this tasty recipe for Valentine's day.
Recipe for Inspiration: Asparagus With Sherry and Bacon Vinaigrette Recipe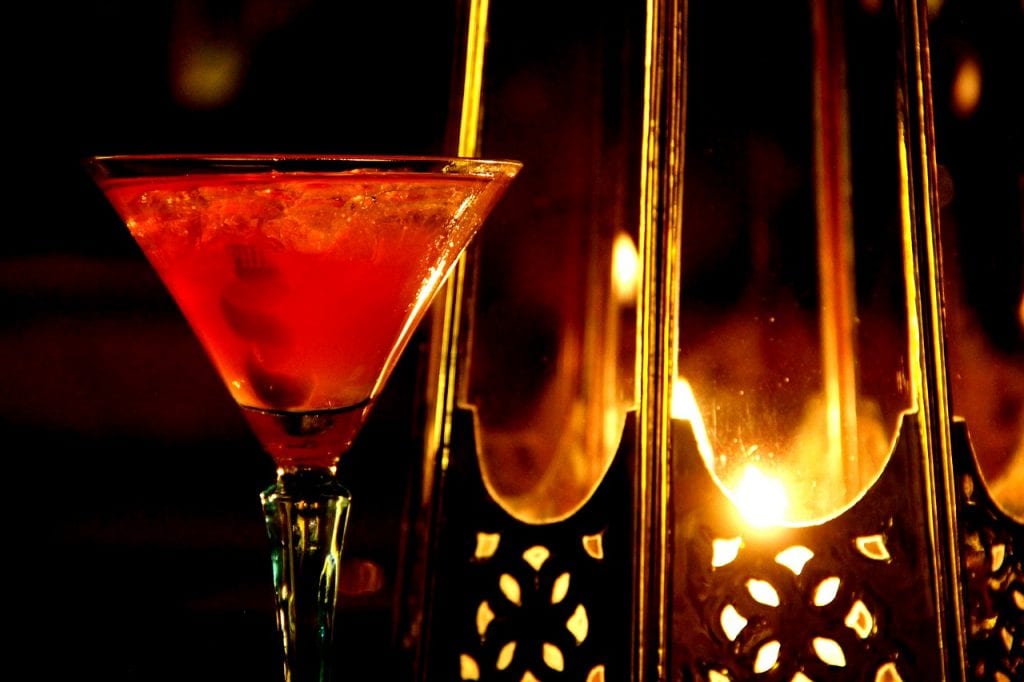 What's a more decadent cocktail for Valentine's day than this sweet, Red Apple Martini? This drink tastes just like a vodka cranberry but has hints of apple-goodness. It's easy to whip up and makes for two. Serve in your best cocktail glass along with delicious, red apple slices.
Recipe for Inspiration: Red Apple Martini Recipe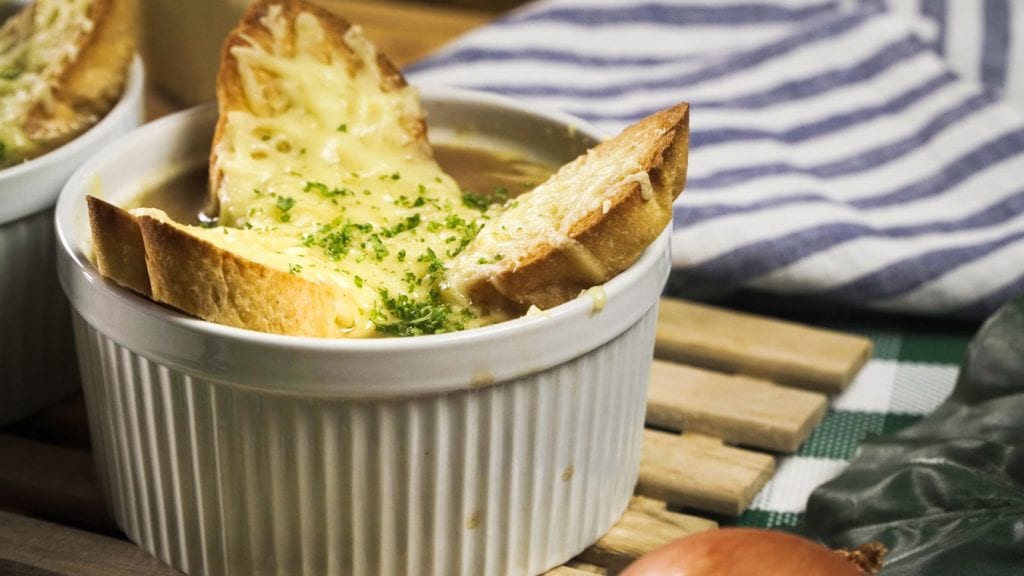 You won't need to dine out at Panera Bread this Valentine's day, not with this copycat recipe. This dish is a perfect replica of Panera's fan-favorite onion soup. It's savory, comforting, and incredibly filling. It's a great soup to serve for a cold, February date night.
Recipe for Inspiration: Copycat Panera's French Onion Soup Recipe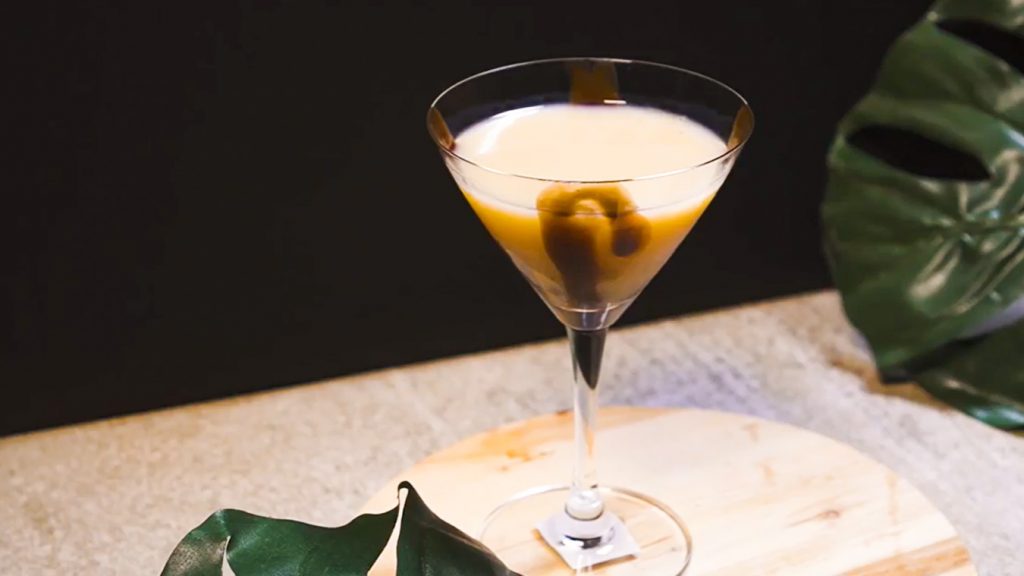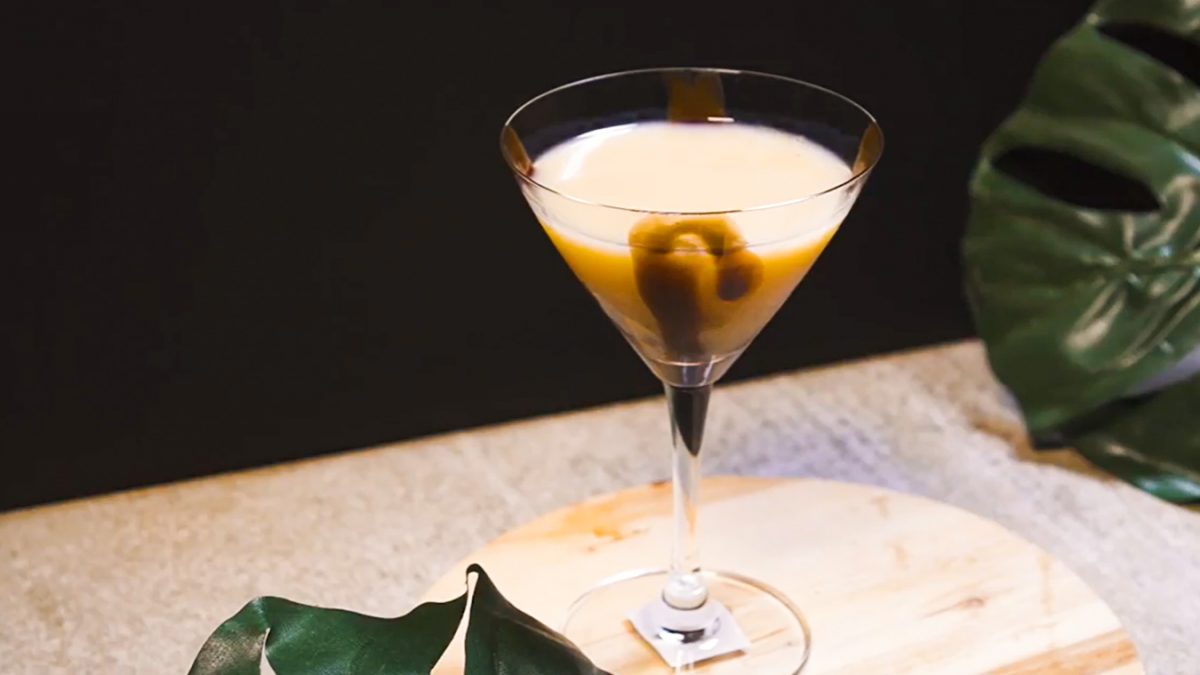 There should always be a citrus-flavored martini in a list of romantic dinner ideas for two. This Dirty Orange Martini combines two natural aphrodisiacs in one fancy drink: chocolate and alcohol. 
Creme de cacao is added along with a vodka base flavored with orange liqueur and Bailey's Irish cream. And to make a truly indulgent cocktail, it's garnished with chocolate syrup and chocolate chips.
Recipe for Inspiration: Dirty Orange Martini
Sangria is another great cocktail that should always be present during fancy dinners一especially if it's a date. It's also incredibly easy to make, so you won't have to worry about your cocktail mixing skills. Word of warning: this recipe uses various kinds of alcoholic drinks. So, it's a good choice if you're looking for something strong for date night.
Recipe for Inspiration: Sangria Recipe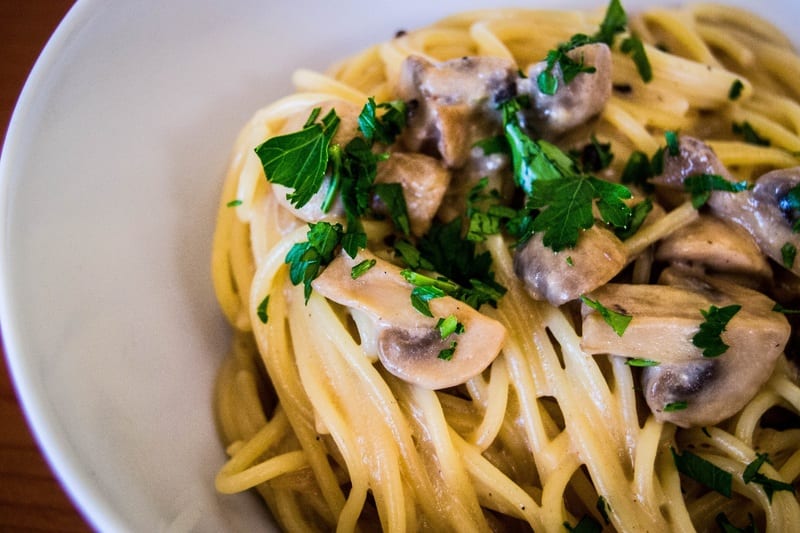 If you prefer something a bit more subdued for date night, then try this simple yet sophisticated spaghetti recipe. It's an easy meal to make, yet it'll look incredibly fancy when served. It perfectly cooks spaghetti pasta, mushrooms, garlic, olive oil, white wine, and red pepper flakes in the most scrumptious way possible.
Recipe for Inspiration: Spaghetti with Mushrooms, Garlic, and Oil Recipe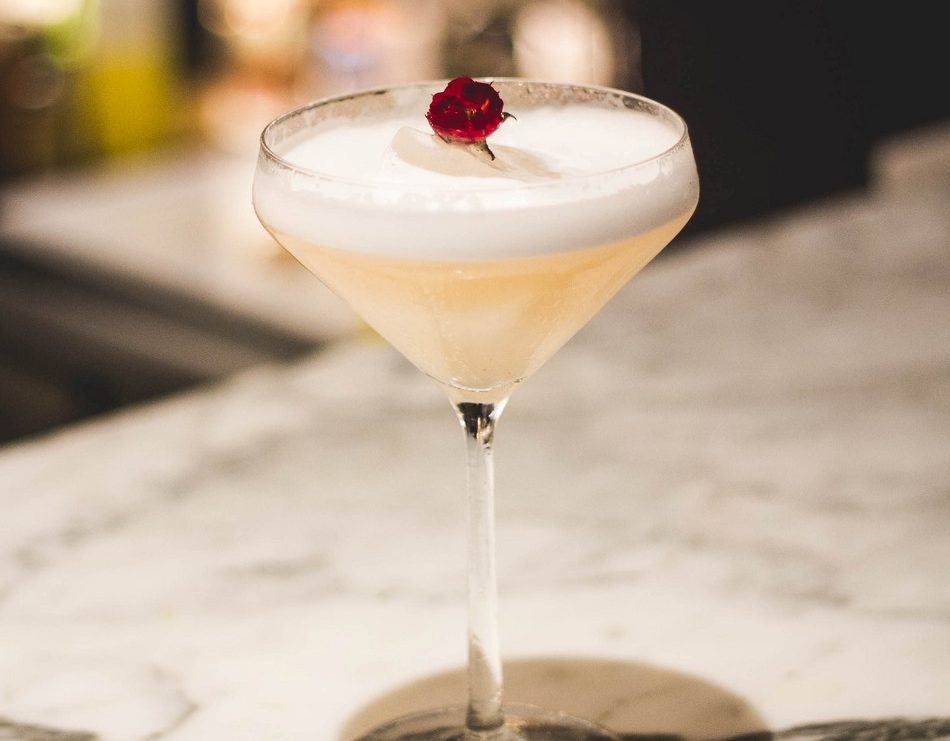 This Angel Martini is a delectable palate cleanser that looks sophisticated, especially poured in a cocktail glass. And it's a simple drink to make, too: all you need is vodka and rich hazelnut liqueur. Serve and drink chilled for a truly memorable date night.
Recipe for Inspiration: Angel Martini Recipezaa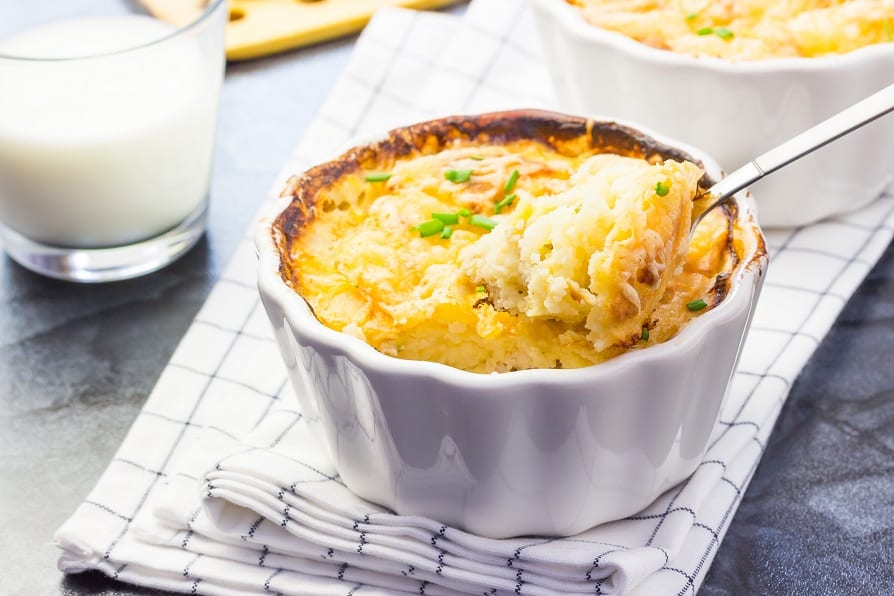 A filling, romantic dinner isn't complete without soft and creamy mashed potatoes. This mashed potato recipe is amazing paired with the steak dishes we mentioned in this list. The buttermilk does wonders making the mashed potatoes silky and irresistable.
Recipe for Inspiration: Buttermilk Mashed Potatoes And Chives Recipe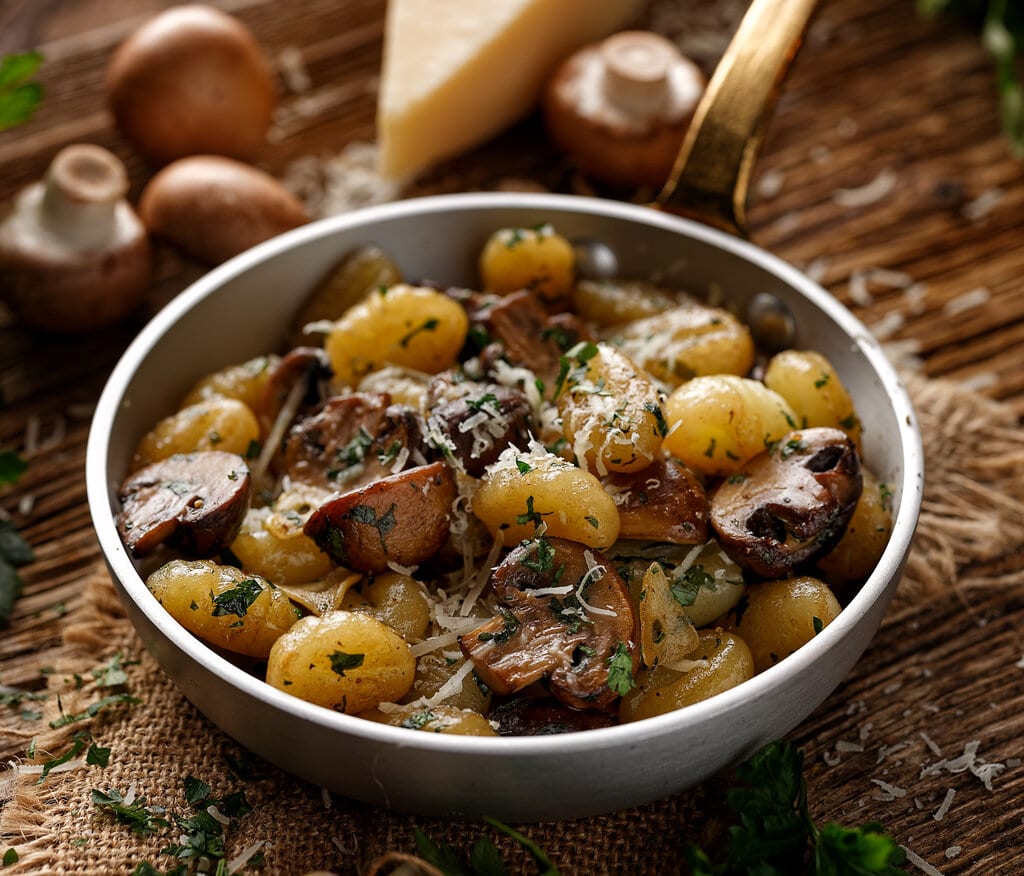 This pasta dish tastes so meaty, it's hard to believe that it's completely vegetarian-friendly. The gnocchi pasta and mushrooms are sauteed in butter and garlic until toasted in a perfect brown color. The mixture is then added with white wine for additional flavor. The garnish of basil leaves and parmesan cheese makes this meal look extra-impressive too!
Recipe for Inspiration: Toasted Gnocchi with Mushrooms Recipe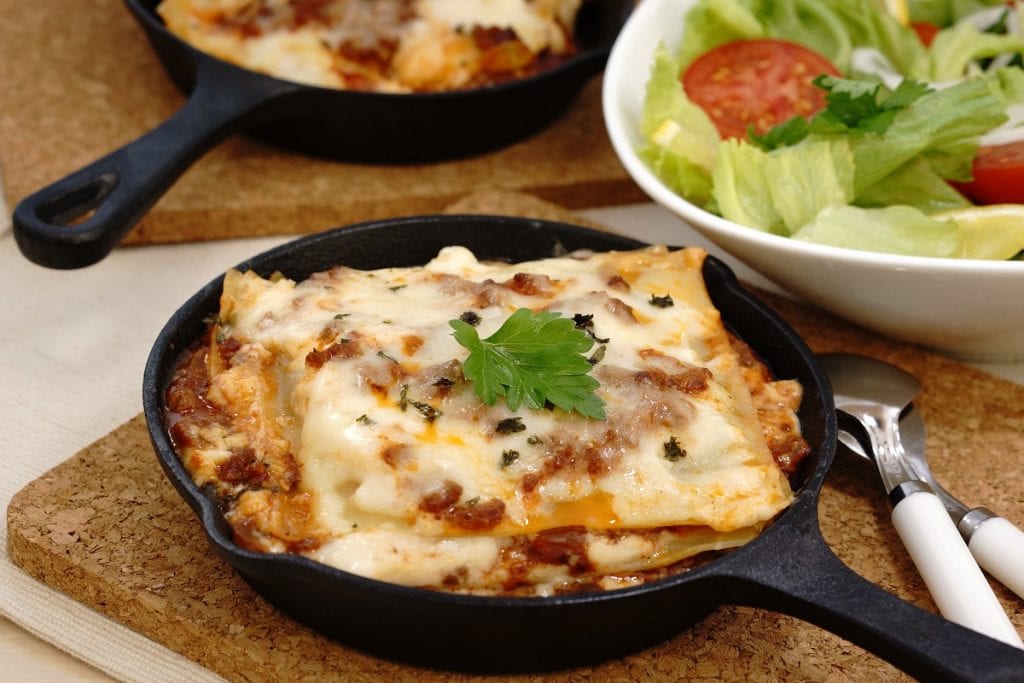 A list of romantic dinner ideas for two isn't complete without an easy-to-make lasagna recipe. The Italian-pasta dish is a go-to for many thanks to its classic, amazing taste. And this recipe makes an incredibly easy pasta meal一no oven needed! Wonderful farfalle pasta is made tender simmered in a cheesy marinara sauce. It's rich and absolutely delicious, both you and your date will surely enjoy it.
Recipe for Inspiration: Easy Skillet Lasagna Recipe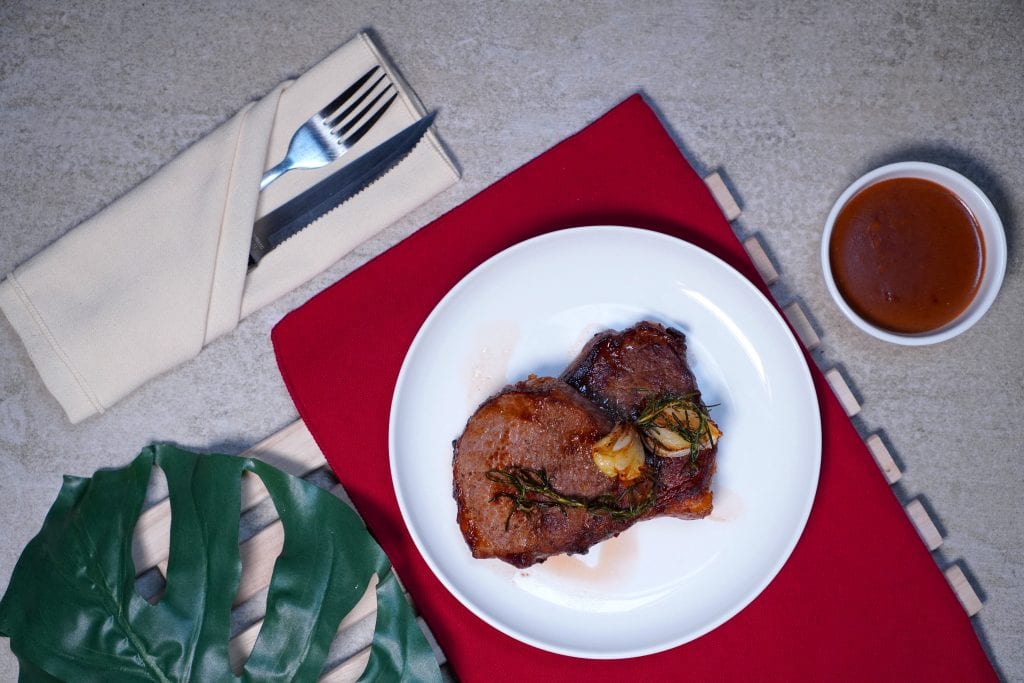 What better dish to serve for Valentine's day than a tender and juicy plate of Eye Of Round Steak? Not only is it an elegant meal, it's also quick and easy to make. 
Simply season your thick cut of eye of round steak and sear until it's a perfect golden-brown. Throw in a couple of fresh rosemary sprigs and crushed garlic and you'll never have steak the same way again. Pair this dish with wonderfully-spiced gravy and a bottle of red wine for the best date night of your life.
Recipe for Inspiration: Eye of Round Steak Recipe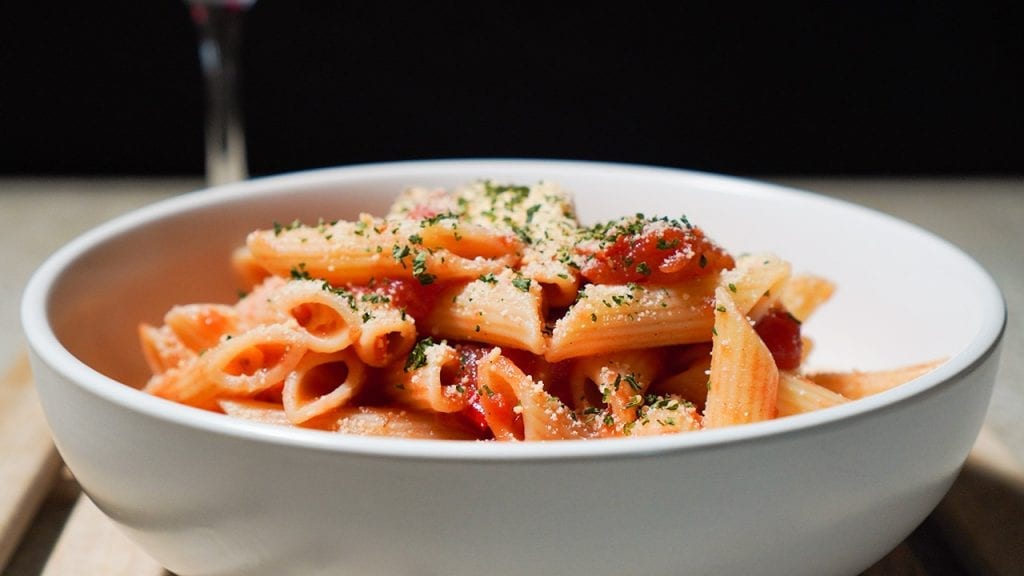 Spicy chili peppers are one of many natural aphrodisiacs, and with good reason. Eating spicy food always stimulates and energizes foodies, putting them in an impossibly good mood. If you want to eat something hot on Valentine's day, then try this spicy penne pasta recipe. It's a blast of flavor and spicy-goodness.
Recipe for Inspiration: Spicy Penne Recipe
Budget-friendly Dinner Ideas For Two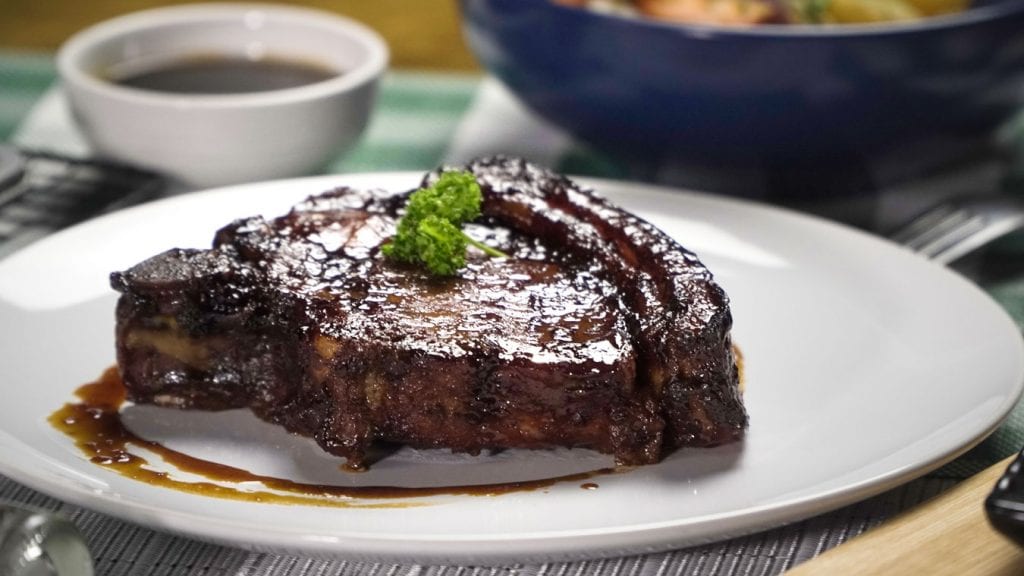 What better way to make dinner for your date than in the most decadent way possible? This recipe covers pork chops in glaze of brown sugar and garlic, bringing intense bursts of flavor. If you're looking for some budget-friendly dinner ideas for two, then this pork chops recipe is perfect! It's affordable but doesn't compromise on flavor and presentation.
Recipe for Inspiration: Glazed Brown Sugar And Garlic Pork Chops Recipe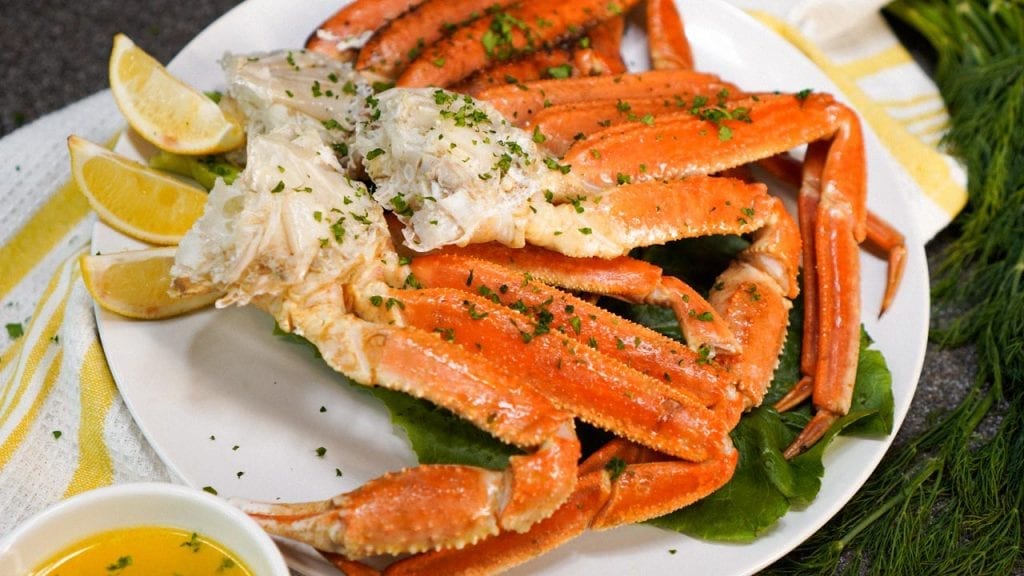 No need to dine out at a fancy seafood restaurant when you have this copycat recipe at hand. This recipe replicates Red Lobster's famous snow crab legs dish. You'll find that it's actually really easy to make crab legs, and more affordable too.
Recipe for Inspiration: Copycat Red Lobster Snow Crab Legs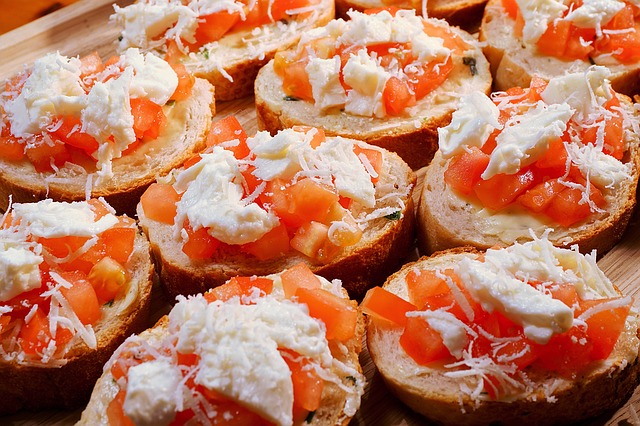 Some people might scratch their heads thinking of what ways to cook and serve artichoke. But trust us, this natural aphrodisiac tastes amazing in this bruschetta recipe (it's also really affordable). It's a great twist to the signature Italian recipe, and works great as an appetizer for a fancy, romantic dinner. 
Recipe for Inspiration: Artichoke Bruschetta Recipe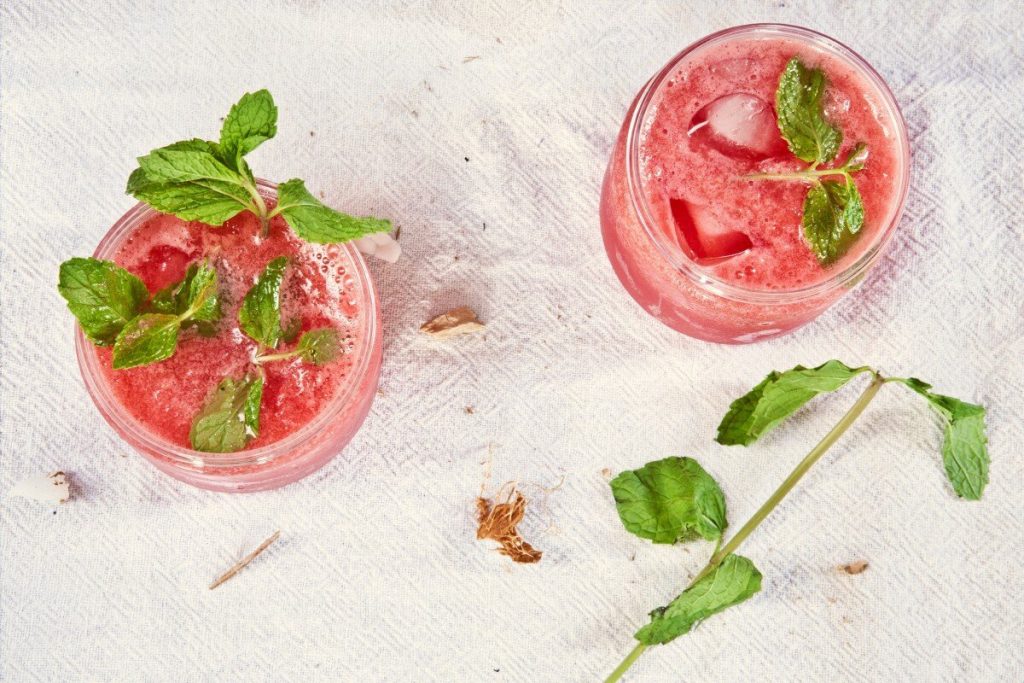 Prefer something refreshing for your desserts? This watermelon apple mint ice is a sorbet that really cleanses the palate after a heavy dinner meal. It's also incredibly light and fruity, with a pink hue that'll suit Valentine's day.
Recipe for Inspiration: Watermelon Apple Mint Ice Recipe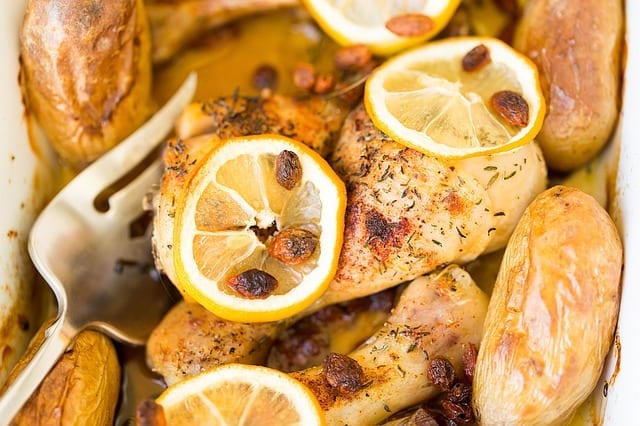 This skillet chicken dish is both budget-friendly and simple to make. The chicken is flavored with lemon, olives, and aromatic herbs, then topped with parsley for that extra-fancy feel.
Recipe for Inspiration: Skillet Lemon Chicken with Olives and Herbs Recipe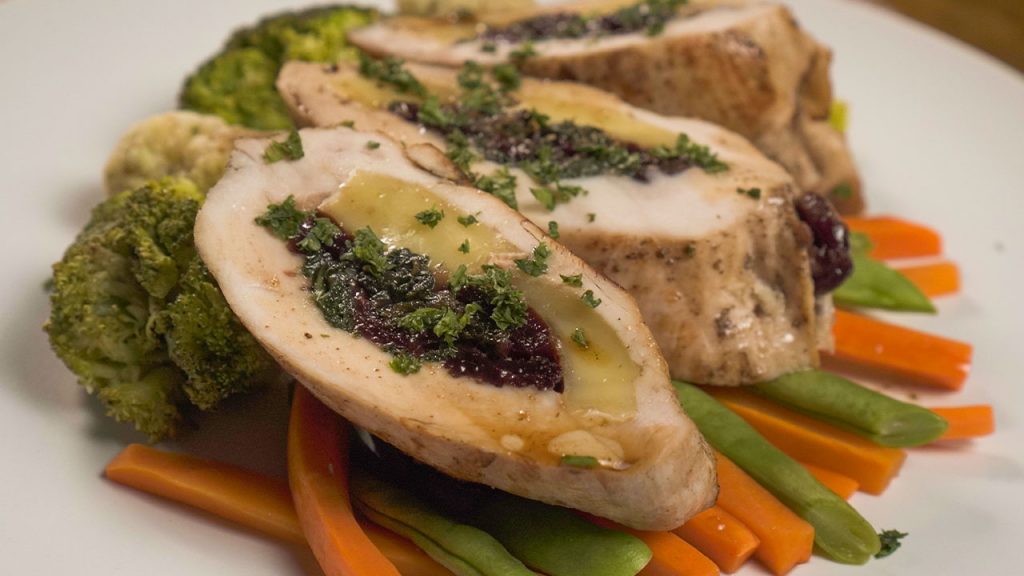 This recipe shows you a fancy way to serve affordable chicken breasts by stuffing it with cranberry and brie. While you can serve it at holidays like Thanksgiving, there's no reason why you shouldn't make it for dinner dates during Valentine's day. Serve with a garnish of fresh parsley and some healthy, steamed vegetables.
Recipe for Inspiration: Cranberry And Brie Stuffed Chicken Breast Recipe
Light And Healthy Dinner Ideas For Two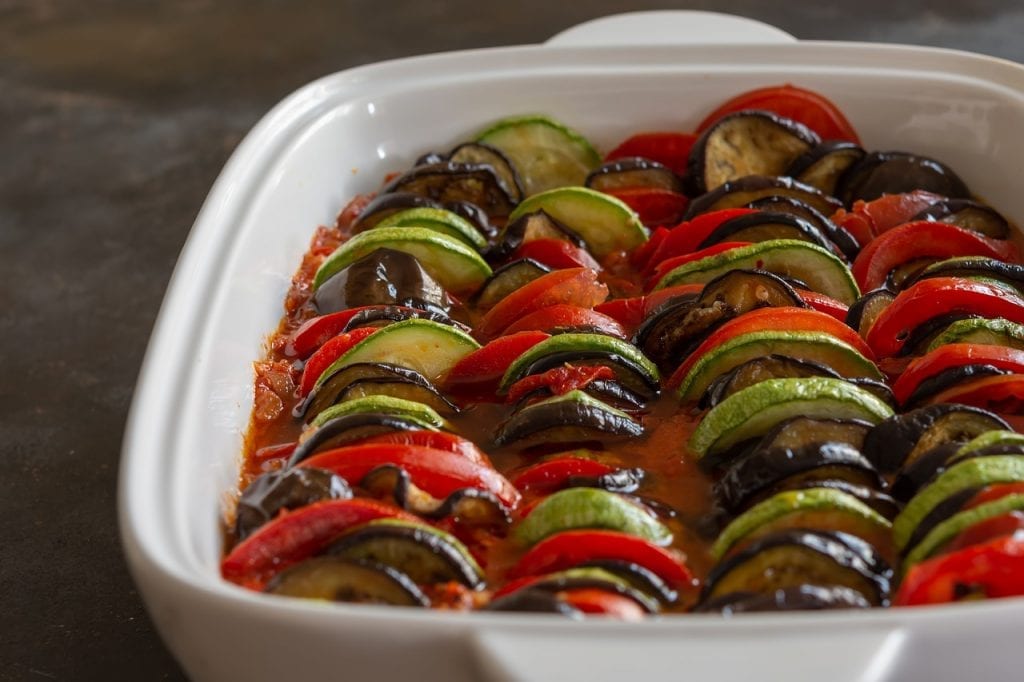 If you're looking for a healthy and vegetarian-friendly dinner idea for two, then try this Ratatouille recipe. A classic French dish, it's also a great meal to serve for date night. The aromatic scent of vegetables wonderfully-cooked along with dried herbs would make anyone hungry. It's also a one-pot dish, meaning there's less time for cleaning dishes, and more time to be romantic with your valentine.
Recipe for Inspiration: Ratatouille de Provence Recipe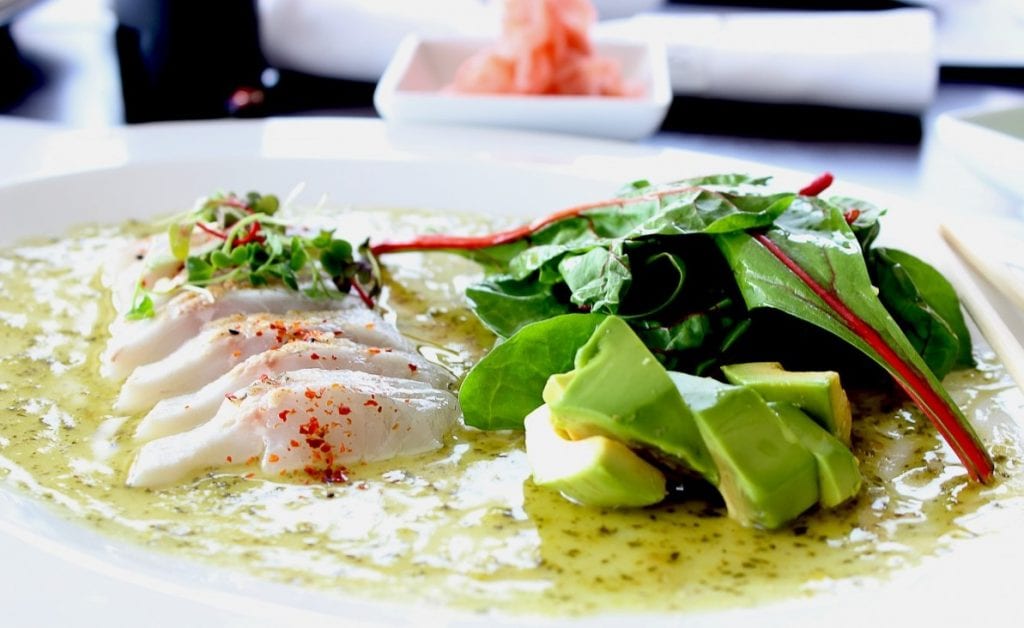 This salad recipe borders on gourmet territory with its use of smoked whitefish, fresh avocado, and tangy grapefruit juice. The whitefish is tossed in a mixture of olive oil and champagne vinegar, then sprinkled grapefruit juice-soaked avocado slices, chives, and pecan. No need to visit fancy, organic restaurants or cafes with this recipe in hand.
Recipe for Inspiration: Smoked Whitefish Salad With Avocado and Grapefruit Recipe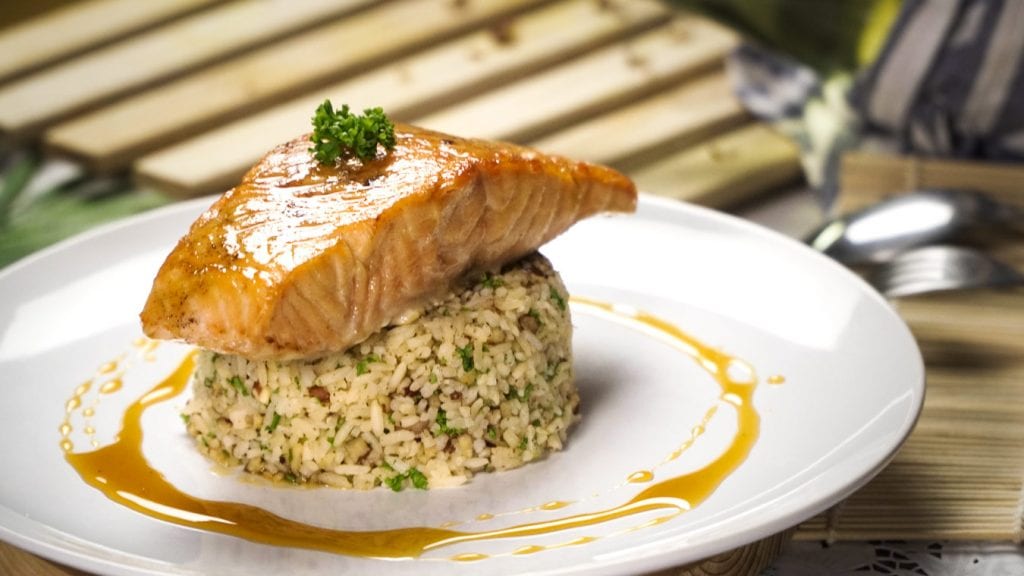 Wondering about the other ways you can serve delicious salmon? Then try this healthy and delicious recipe! The salmon is coated in a delicious citrus glaze and served with healthy brown rice along with crunchy pecans. It's perfect if you're looking for something healthy and scrumptious for your Valentine's dinner.
Recipe for Inspiration: Citrus Glazed Salmon with Pecan-Citrus Rice Recipe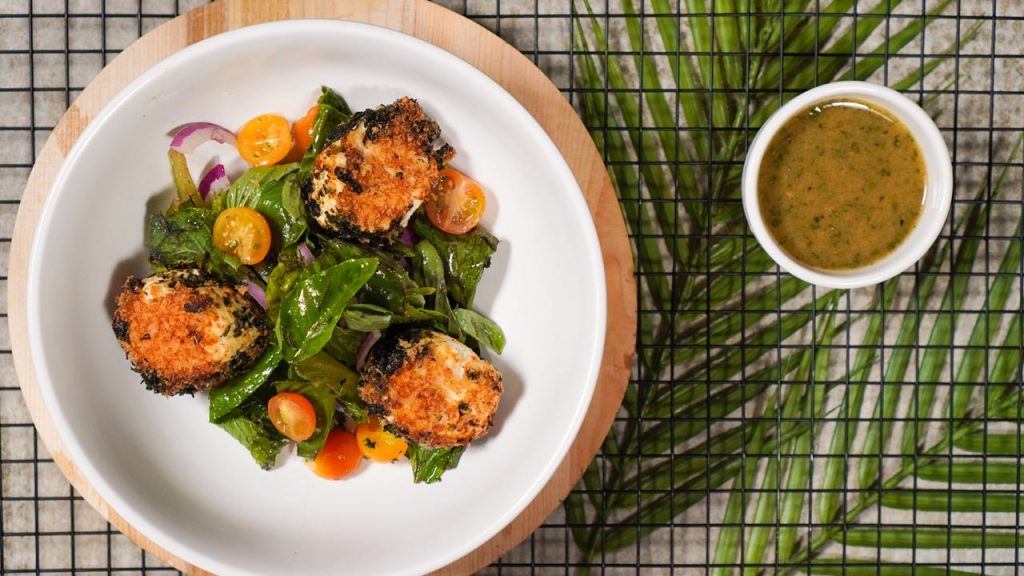 If you and your date are craving for something healthy and cheesy, then this salad is the perfect choice. This tasty recipe rolls blocks of goat cheese in breadcrumbs and a herb mixture, and sautés them in olive oil. Healthy baby greens are then coated with a delicious mustard vinaigrette salad dressing! The result: a fancy salad dish of greens, sauteed goat cheese with a tangy vinaigrette. Serve and enjoy along with a freshly-popped bottle of champagne.
Recipe for Inspiration: Warm Goat Cheese Salad Recipe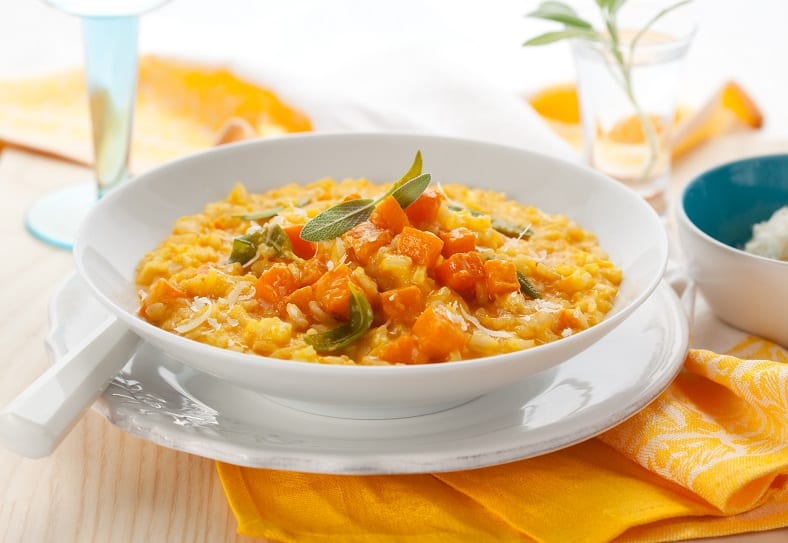 This butternut squash risotto is a vegetarian-friendly meal that's teeming with flavor. Seasoned with saffron and sage, this Italian dish is both healthy and delicious! The risotto is both creamy and rich, cooked with white wine, margarine, and homemade chicken broth.
Recipe for Inspiration: Butternut Squash Risotto with Saffron and Sage Recipe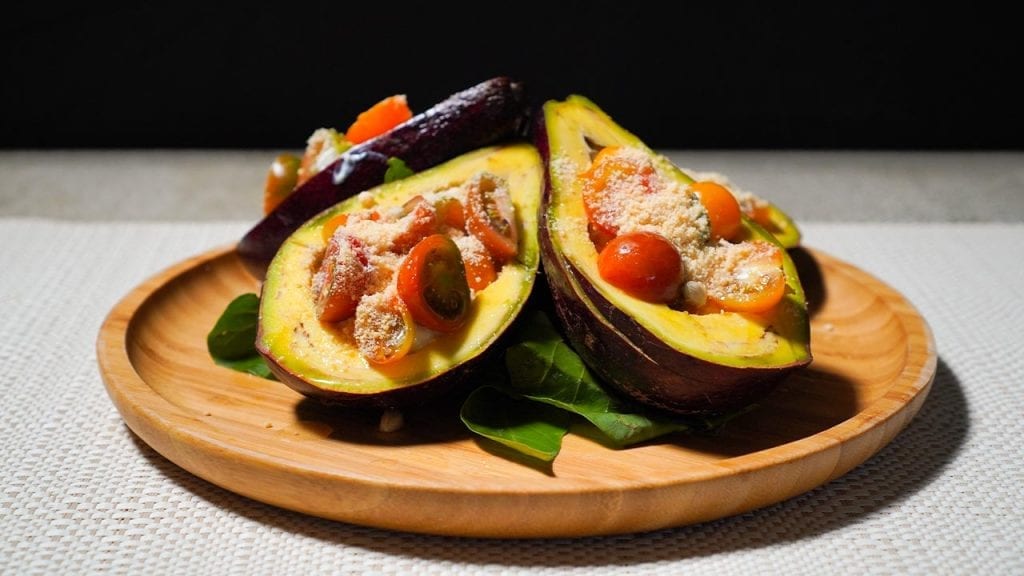 Nothing says "healthy" quite like avocado. And this amazing Fresh Avocado Salad With Cottage Cheese doesn't compromise on presentation either. It's a creative dinner idea that you can definitely serve for a romantic date night. It'll work great as a tasty and instagrammable appetizer or even side dish!
Recipe for Inspiration: Fresh Avocado And Cottage Cheese Salad Recipe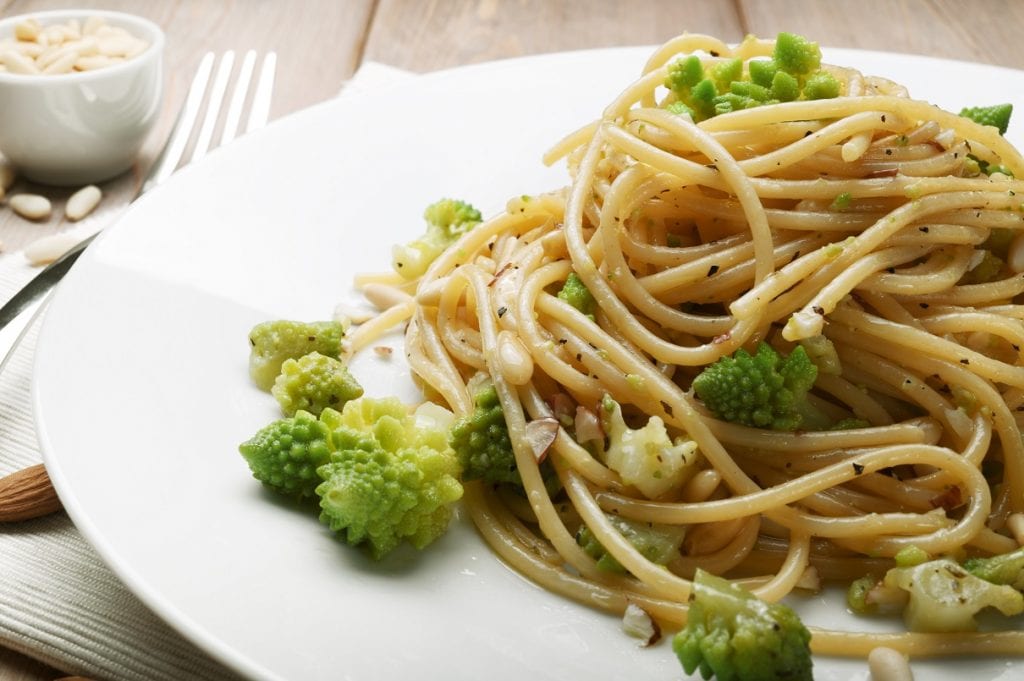 Just because it's date night doesn't mean you have to skip your diets! If you're looking for dinner ideas for two that are healthy, then this keto-friendly broccoli pasta fits the bill nicely. Serve this simple and healthy pasta dish in your best plates to make it look extra fancy.
Recipe for Inspiration: Keto-Friendly Broccoli Pasta Recipe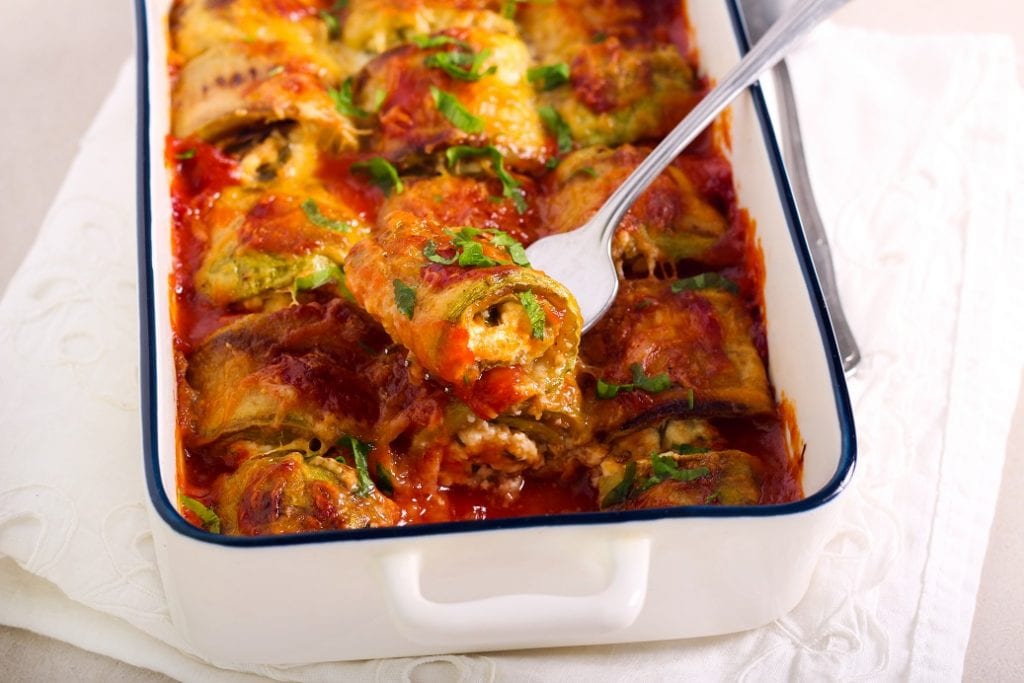 This zucchini rollatini dish is so gourmet-like, you wouldn't think that they're simply zucchini rolls smothered in marinara sauce. This meal is low carb but is still loaded with cheeses like ricotta, pecorino romano, and mozzarella. Serve this dish to your date and you're sure to make them fall in love with you even more.
Recipe for Inspiration: Zucchini Rollatini Recipe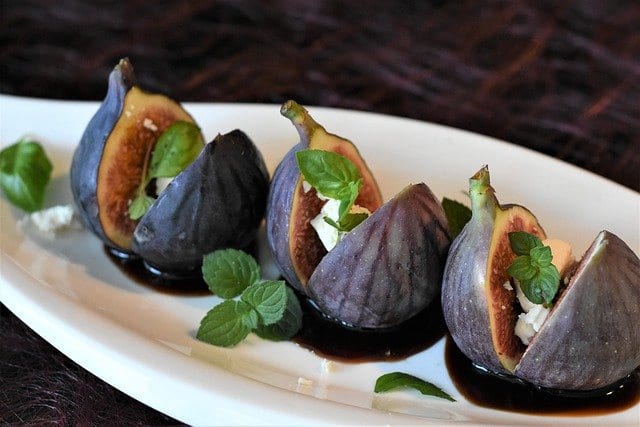 Figs are not only natural aphrodisiacs, they're a great source of nutrients as well.  But if you can't think of a fancy way to serve figs, then not to worry. This Greek-inspired recipe for honey-roasted figs with ricotta cheese and orange sauce is nothing short of gourmet. It's great as an appetizer or a sweet and healthy dessert.
Recipe for Inspiration: Honey Roasted Figs with Ricotta and Orange Sauce Recipe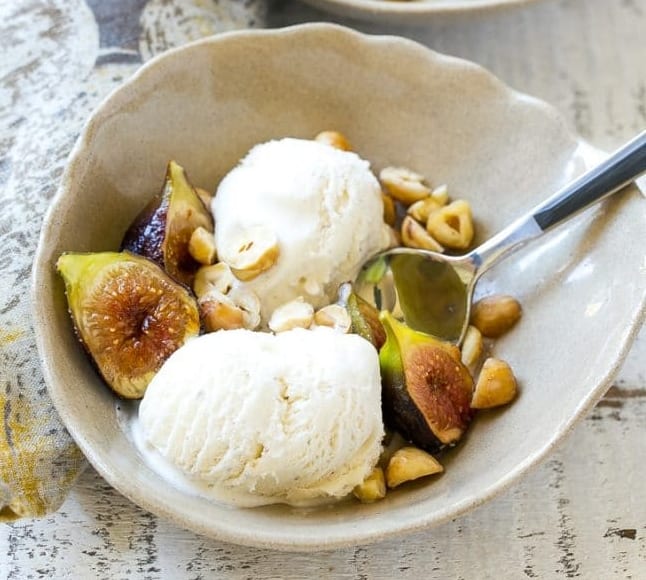 Here's another great figs recipe. This time, the fruit is dipped in caramelized sauce, then broiled and seasoned with spices like cinnamon, cloves, and ginger. It's then served along with delicious vanilla ice cream and sprinkled with crunchy hazelnuts! This fig dessert is the perfect ender to a romantic dinner date.
Recipe for Inspiration: Spice Roasted Figs with Hazelnuts and Vanilla Ice Cream Recipe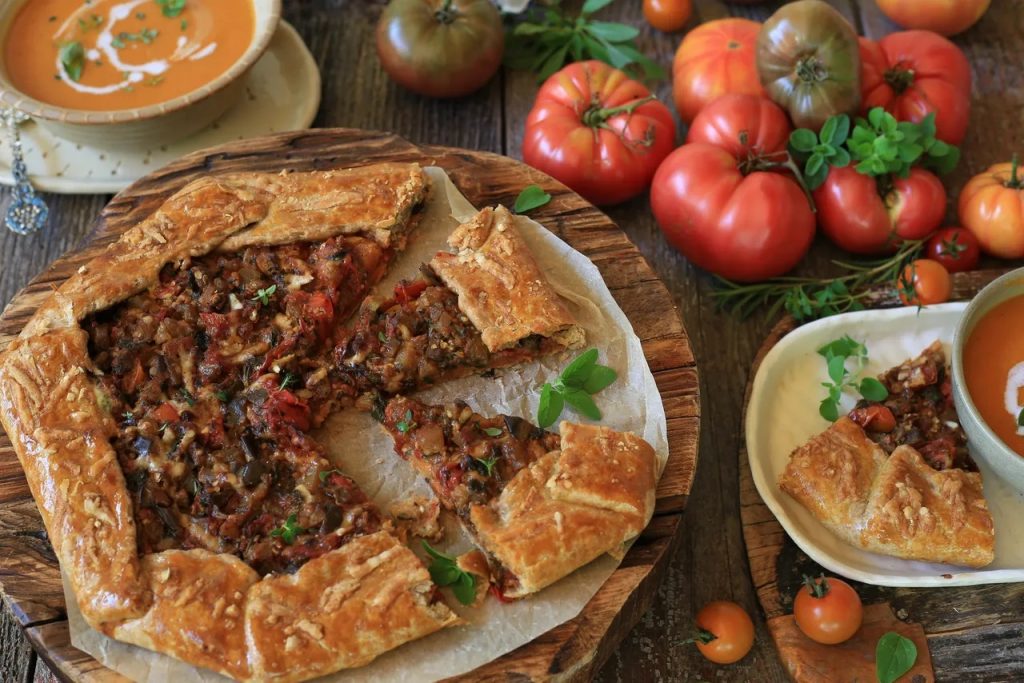 This vegetarian-friendly dish may look like a fancy serving of pizza. But in all actuality, it's far from it! This galette meal is way healthier than fast food pizzas, and more delicious too. That's because it's made of slow roasted tomato and eggplants, all packed in one elegant-looking pie. Your date will surely appreciate an instagrammable meal like this one.
Recipe for Inspiration: Slow Roasted Tomato Eggplant Galette Recipe
Kid-friendly Dinner Ideas For Two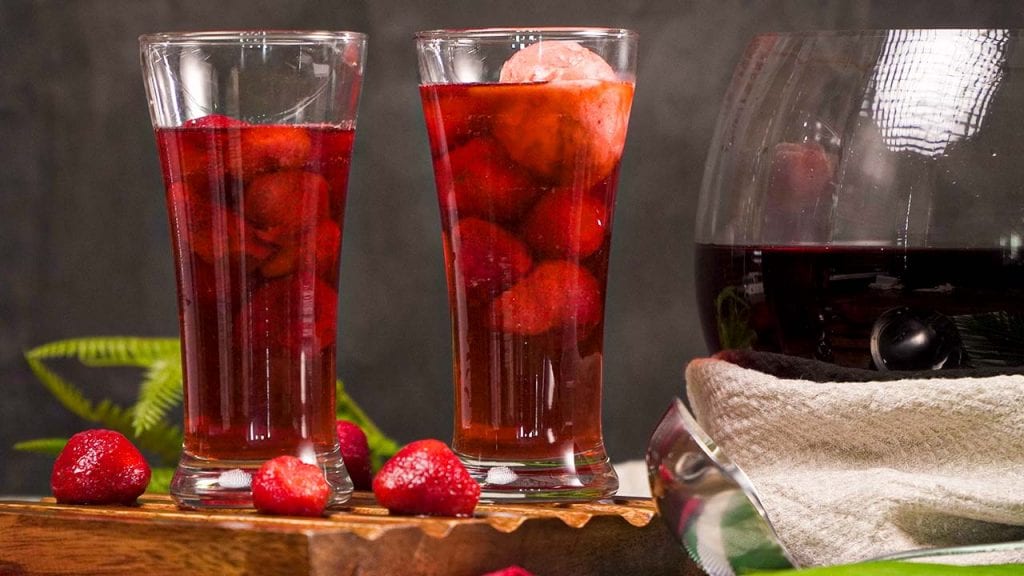 Some romantic couples might still have to take care of their children this Valentine's day. But that doesn't mean that their drinks won't have to be in theme for this special occasion. This recipe for Cup of Love Punch is great for serving at parties, but works just as well for date night. If your partner wants a fruity, carbonated drink for dinner, then try this wonderful punch recipe. The heart-shaped punch ice swimming in lemon-lime soda will surely impress.
Recipe for Inspiration: "Cup-Of-Love" Punch Recipe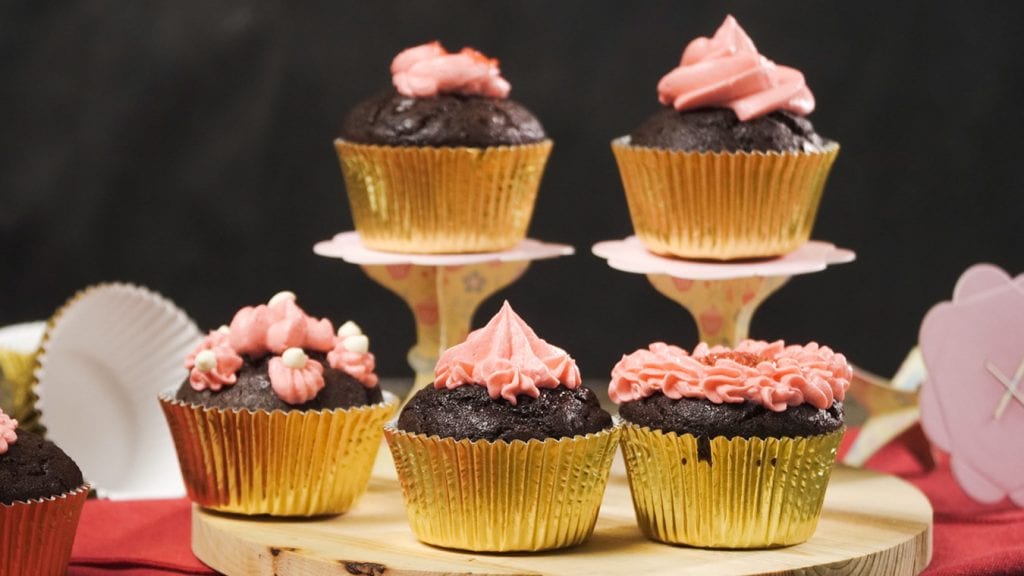 Of course, no Valentine's day celebration is complete without dessert. For a heartfelt treat you can also share with the kids, make a box of strawberry flavored-Be My Valentine Cupcakes! Top with sweethearts candies to make your date swoon.
Recipe for Inspiration: Be My Valentine Cupcakes Recipe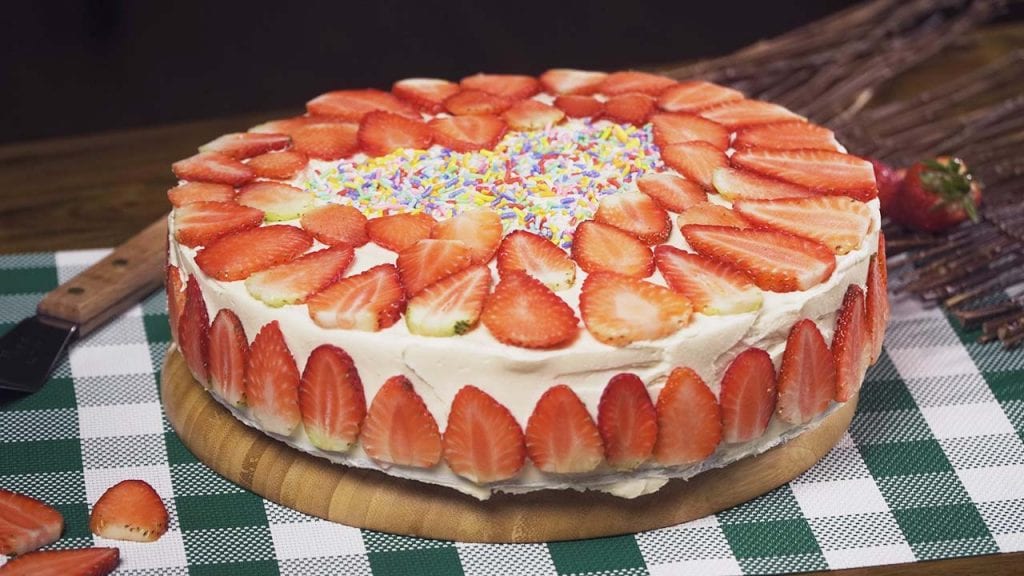 If you want to bake something bigger, then try making this Strawberry Sweetheart Cake. It's also strawberry-flavored and uses real, fresh strawberries as a cute topping. Both your date and your kids will surely appreciate the time you put in baking them a delicious dessert.
Recipe for Inspiration: Strawberry Sweetheart Cake Recipe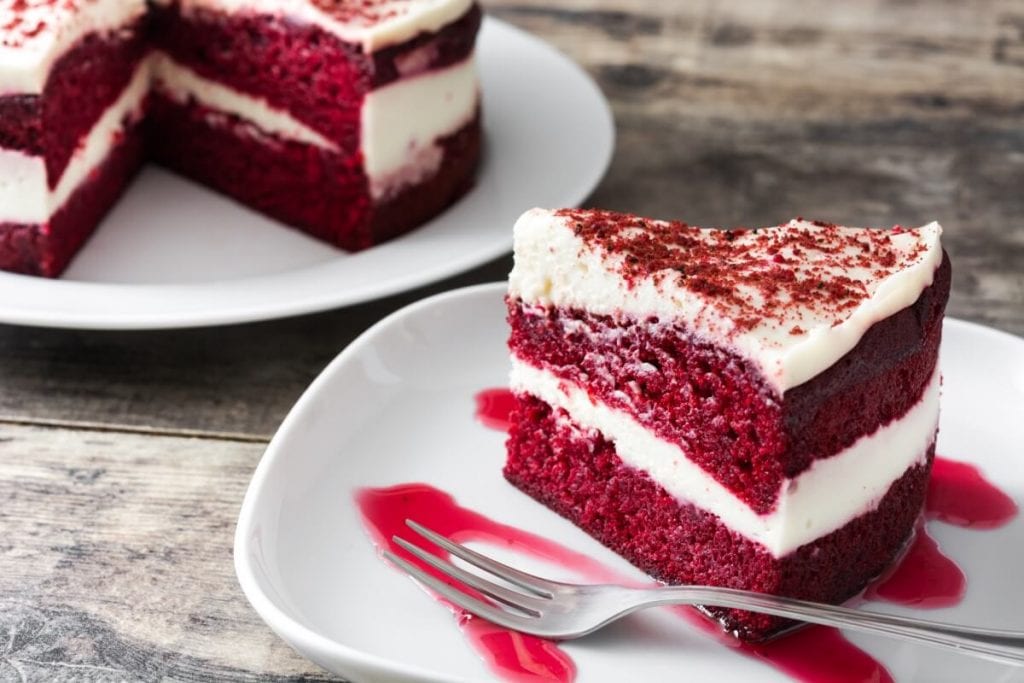 No Valentine's day celebration is complete without lush red velvet desserts! And what better way to serve this than with a Red Velvet Cake. This rich and moist cake is topped with irresistible cream cheese frosting, making it a staple for any special occasion. It's easy to make and worth the time and effort to bake.
Recipe for Inspiration: Red Velvet Cake Recipe
Don't think you'll be able to finish a whole cake? Then try making red velvet cookies instead. These sweet Red Velvet Crinkle Cookies just melt in your mouth, making them a must-try for Valentine's day. 
Recipe for Inspiration: Red Velvet Crinkle Cookies Recipe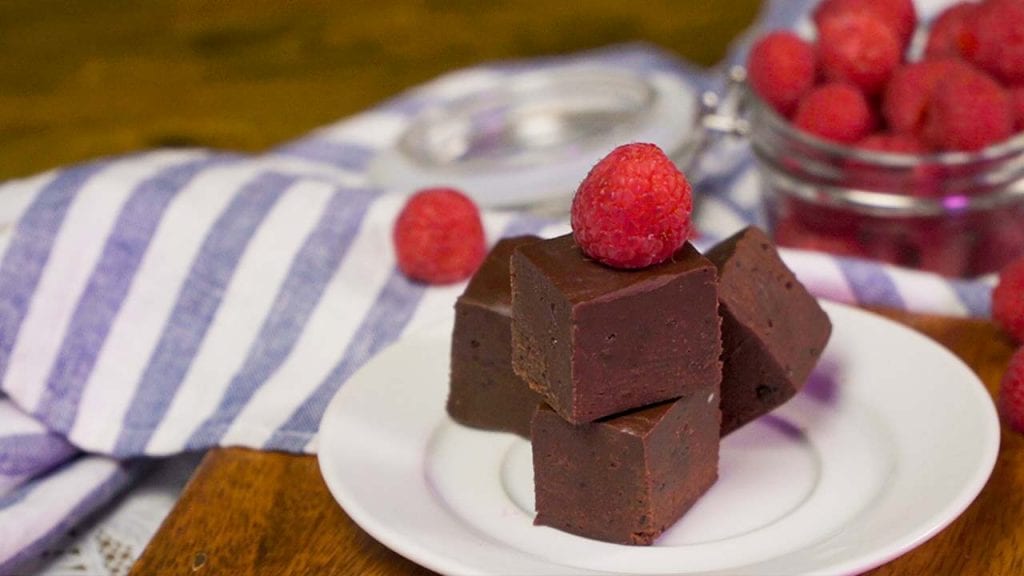 Like alcohol and asparagus, chocolate is also a well-known natural aphrodisiac. This recipe for Raspberry Chocolate Fudge is a staple go-to for a romantic, Valentine's dessert. It's a sweet treat the kids will surely love! Now, who doesn't want to eat chocolate fudge topped with fresh raspberries with their loved ones?
Recipe for Inspiration: Delectable Raspberry Chocolate Fudge Recipe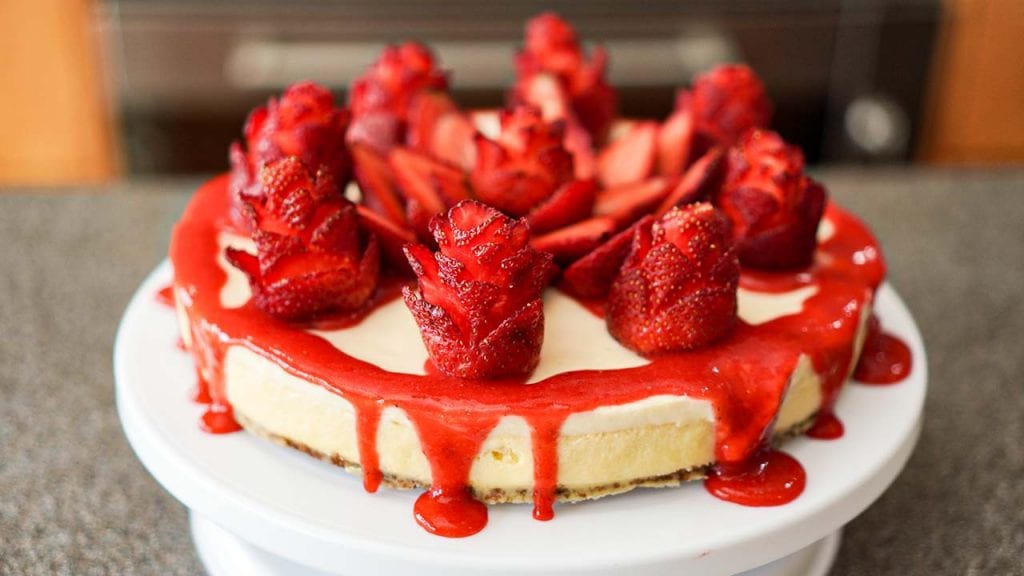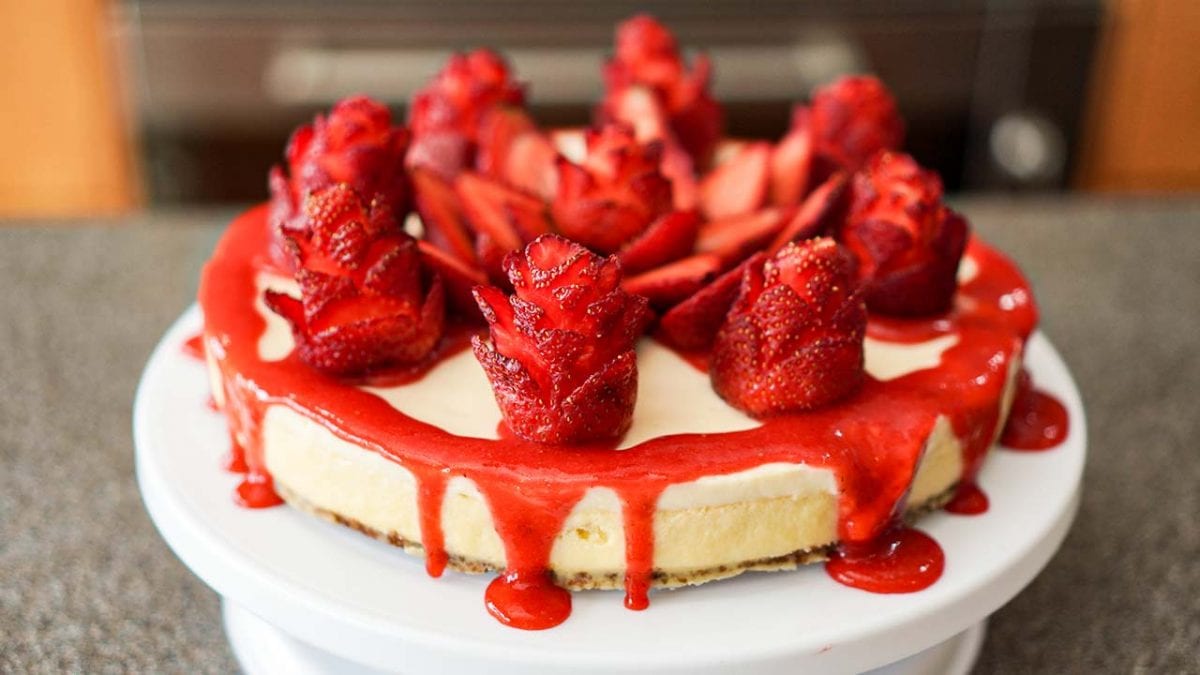 Another great copycat recipe for you to try this Valentine's day is this cheesecake dessert. This moist cheesecake was inspired from Cheesecake Factory's signature version and is topped with delectable strawberries. If you're looking to make a dessert that's in theme with the special occasion, then this recipe is for you!
Recipe for Inspiration: Cheesecake Factory Original Cheesecake with Strawberry Topping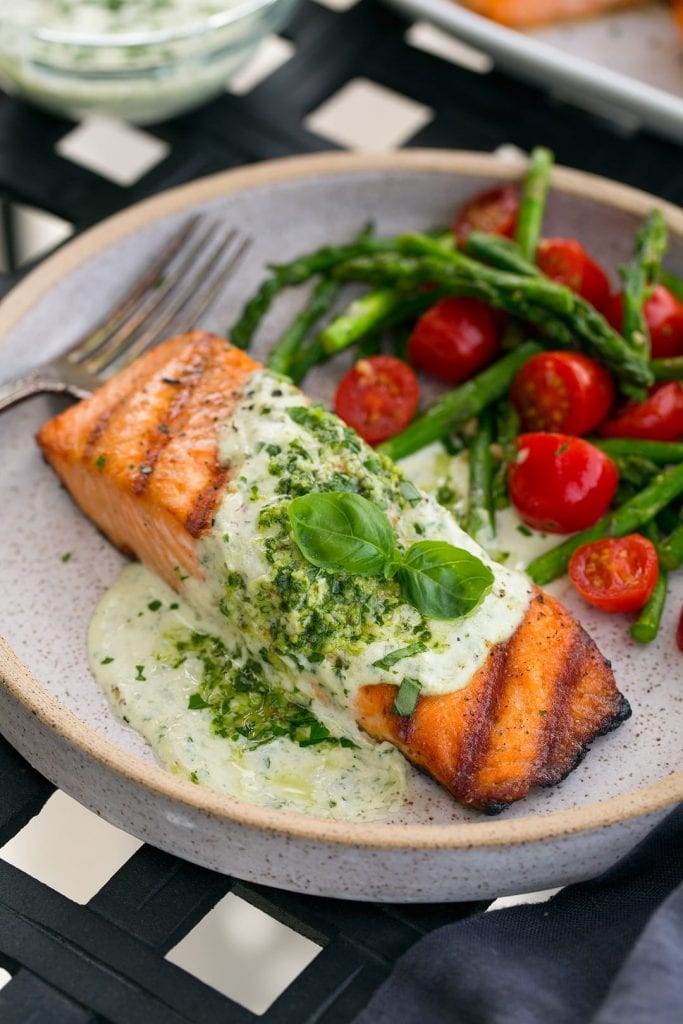 Salmon is a steady go-to for special dinner occasions. And in this recipe, perfectly grilled salmon is served with a creamy and cheesy pesto sauce, complementing the fish's briny taste. The kids will surely love it, as will your special date. A tip for the adults: this seafood meal tastes amazing paired with smooth white wine. 
Recipe for Inspiration: Grilled Salmon with Creamy Pesto Sauce Recipe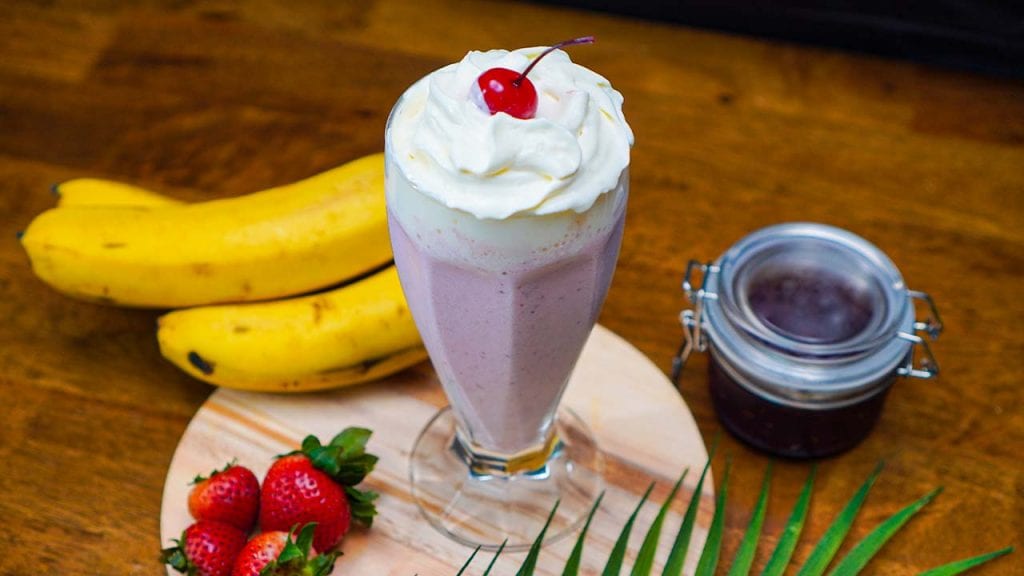 No alcohol? No problem! This classic strawberry milkshake is indulgent and sweet, the perfect non-alcoholic beverage for a simple romantic night. It's a great drink to pair with desserts right after eating something heavy for dinner.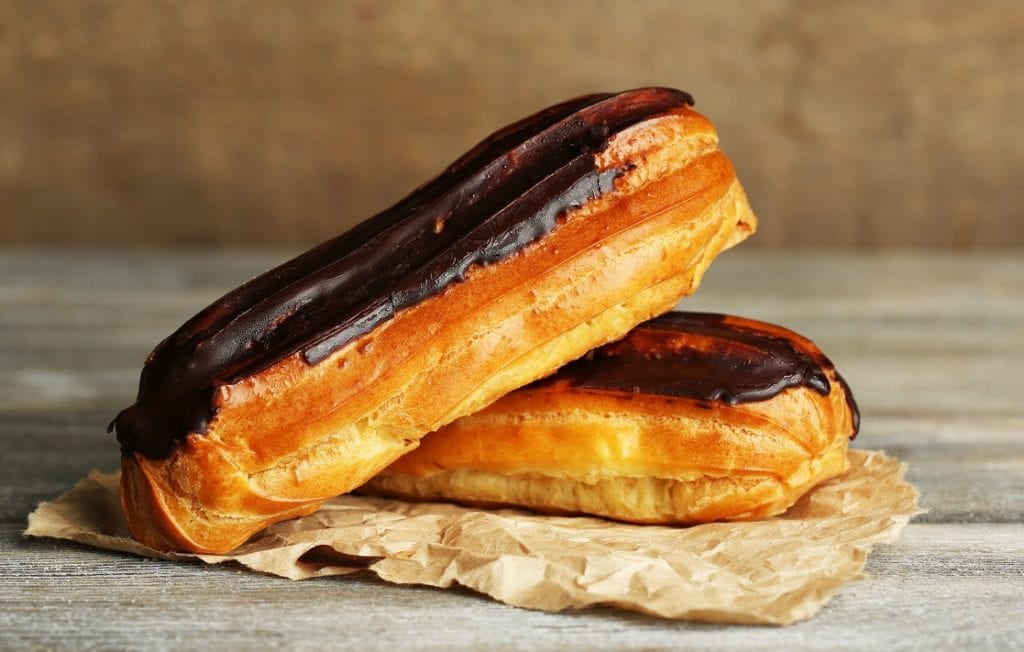 This chocolate eclair is an elegant French dessert that shouldn't be absent from the dinner table on your romantic date. The oblong-shaped pastry is filled with delicious cream, then topped with decadent chocolate. Your significant other will appreciate that you made time for something so indulgent. The kids will love it just as much.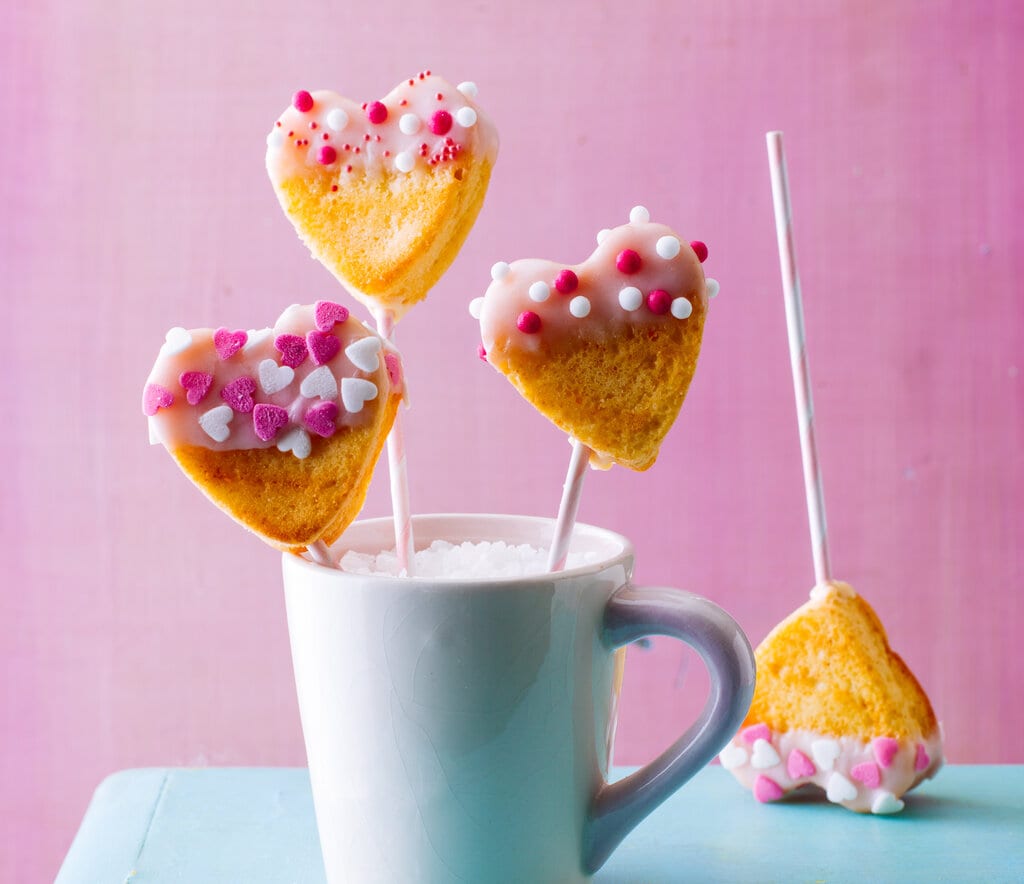 Give your date a sweet and thoughtful gift on Valentine's day with these cute cookie pops! The cookies are placed on lollipop sticks then topped with icing made from sweet and lush meringue powder.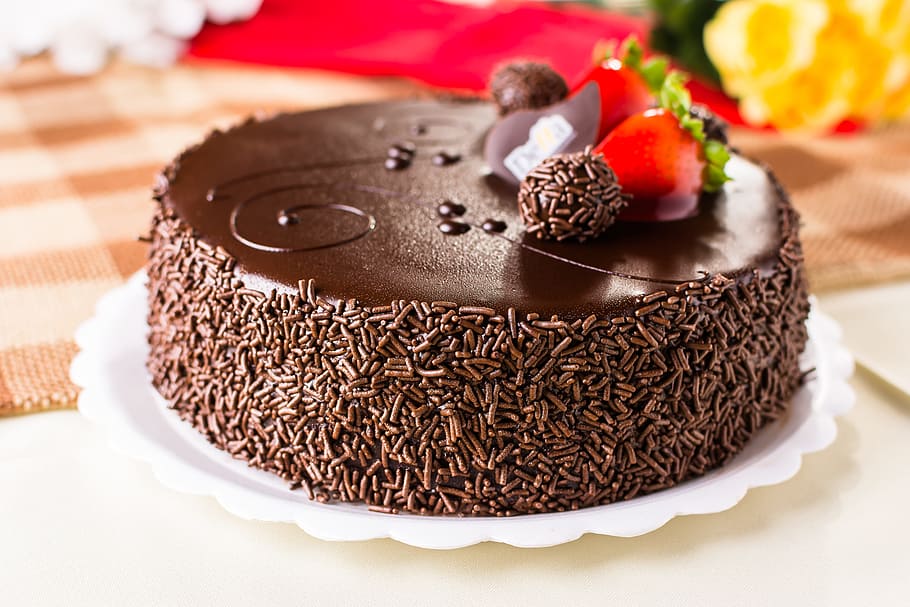 Craving for some good 'ol chocolate cake and strawberries? Not to worry! This recipe makes a moist and decadent chocolate cake dessert that's drizzled with choco-strawberry sauce and garnished with fresh strawberries. It's in theme with Valentine's day, so it'll fit your dinner date perfectly.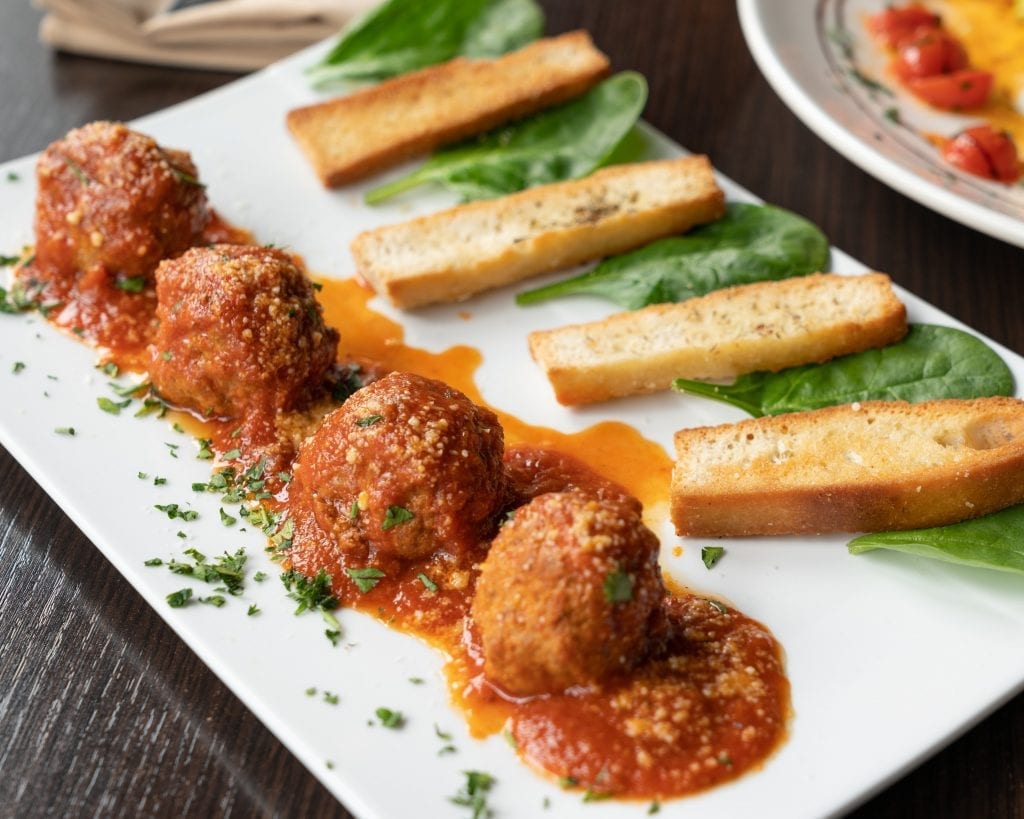 Meatballs make for some of the most filling and tastiest kid-friendly dinner meals. This recipe recreates the delicious ones served at Olive Garden with just a handful of ingredients. You can have them on their own, or with al dente spaghetti pasta.