Valentine's Day is not just about sharing romantic love. It's about showing your love and affection to everybody—including the little ones! Speak their love language by making them heart-shaped fruit punch-flavored ice cubes in soda. This holiday drink gets even way cooler when the ice melts. Since the punch frozen into hearts acts as flavored ice, the color of the punch gradually melts into our preferred soda, creating a slow gradient effect. When the fruity flavor of the punch melts into the soda, it creates an even more tasty party beverage that will surely melt anyone's heart. See what we did there?
What better way to show your love and toast Valentine's Day on your dinner for two than with these "Cup of Love" fruit punch-flavored ice cubes on soda. This kid-friendly Valentine's Day drink will make just about any child giddy with excitement. Even the adults will find it a delight to see something unconventional going on in their drinks. Who wouldn't smile at the sight of some cute-looking frozen fruit punch hearts on a gradient drink, right?
Flavor Is Everything 
It's cute and all, yes. But the flavor will be the superstar of your beverage. Here are some tips to improve the usual nonalcoholic punch recipe.
When serving a crowd, you will want to use an ice block to cool your punch bowl rather than add the frozen heart punch straight into it. When you put the frozen hearts immediately onto the bowl, they can melt easily, especially when used to cool large amounts of liquid. 

Adjust your fruit punch flavor based on how much ice to use. You don't want the ice to melt and compromise the flavor of your punch.

Balance out the soda and the fruit juice. One shouldn't be overpowering the other, or it will become too sweet or too fizzy for the kids. You can check out our

list of easy Punch recipes

for different refreshing and creative punch variations that can still work for this drink idea.

In molding the heart-shaped frozen punch, we recommend that you use silicone molds so you will be able to take them out of the mold easily without breaking. You don't want to serve the kids a "broken heart", do you?

For additional fun and flavor, you can offer an additional scoop of ice cream on top. The ice will make the ice cream float. You might even want to put some sprinkles on top before you serve.
Make Your Holiday Punch The Highlight Of The Party
Serve a Valentine's Day holiday punch that the kids would love to tell their guardians about when they get home! Here are some tips to make your holiday punch recipe the highlight of the party:
Be as colorful and creative as you can get with this party beverage.

In this nonalcoholic punch recipe, you can add colorful fruits like slices of oranges, lemon, or kiwi as a garnish, making the recipe extra colorful and creative than it already is.

Serve it on cute or fancy clear cups. They serve traditional punches

 in clear glass cups to show the inviting and vibrant colors. Kids will definitely get even more outstandingly curious when you serve them these cute and delicious children punch recipes. Serving it on clear cups gives your frozen heart-shaped fruit punch the attention it deserves.
Give the little ones something they'd remember and will make them feel the Valentine's Day spirit by serving them "Cups of Love".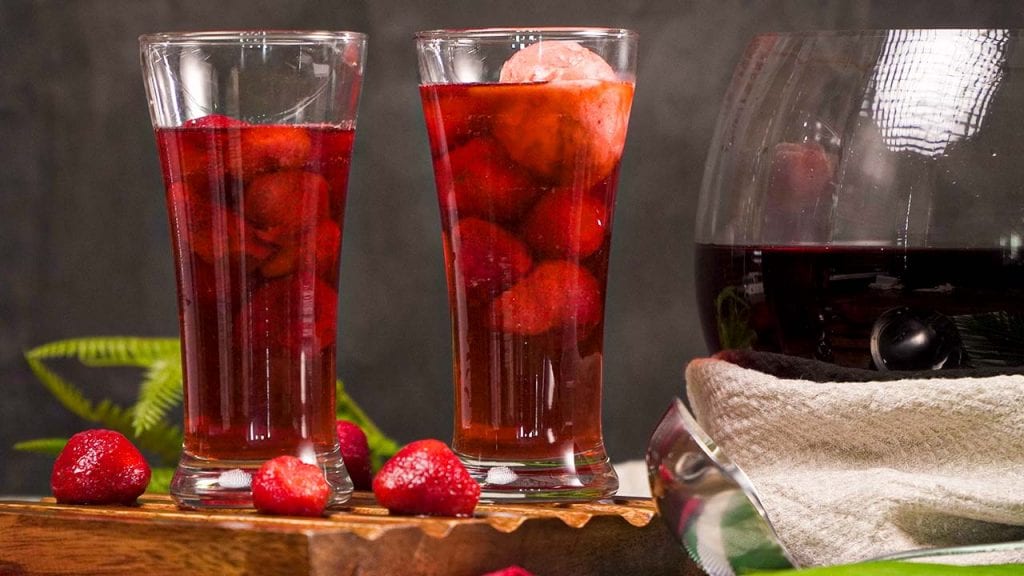 "Cup of Love" Frozen Fruit Punch Recipe
How To Make "Cup-Of-Love" Frozen Fruit Punch
Heart-shaped frozen fruit punch recipe idea to serve to the kids bringing the Valentine's Day spirit to each child's cups and memories!
Ingredients
fruit punch

7 Up,

or Sprite
Instructions
Pour your preferred flavor of fruit juices to create the punch.

Freeze fruit punch in heart ice or candy molds.

Make enough for three cubes per glass.

Place the ice hearts into clear plastic or glass cups and add lemon-lime soda.
Commonly Asked Questions
How to make a fruit punch?
Punch is a mix of sweet fruit juices. Get at least two flavors of fruit juice and mix them. You can also use fruit juice concentrates. After mixing the fruit juices, add soda. 7 Up, Sprite, or other sodas with lemon-lime flavors are preferred. Mix well and serve. Try making our Holiday Punch for the adults, This refreshing party beverage is alcohol-infused made with cranberry, pomegranate juice, and ginger ale.
What fruits can I use to make a fruit punch?
Citrus fruits make the best option. You can never go wrong with lemon, lime, and orange juice. Adding the kid's all-time favorite apples and grapes will also do the trick.
Can I freeze the soda instead of the fruit punch?
Unfortunately, no. Soda that contains sugar will not freeze the same way as water does. Freezing soda will make slush instead of ice.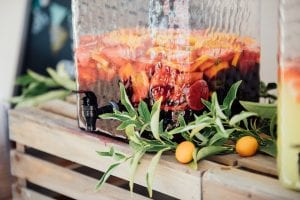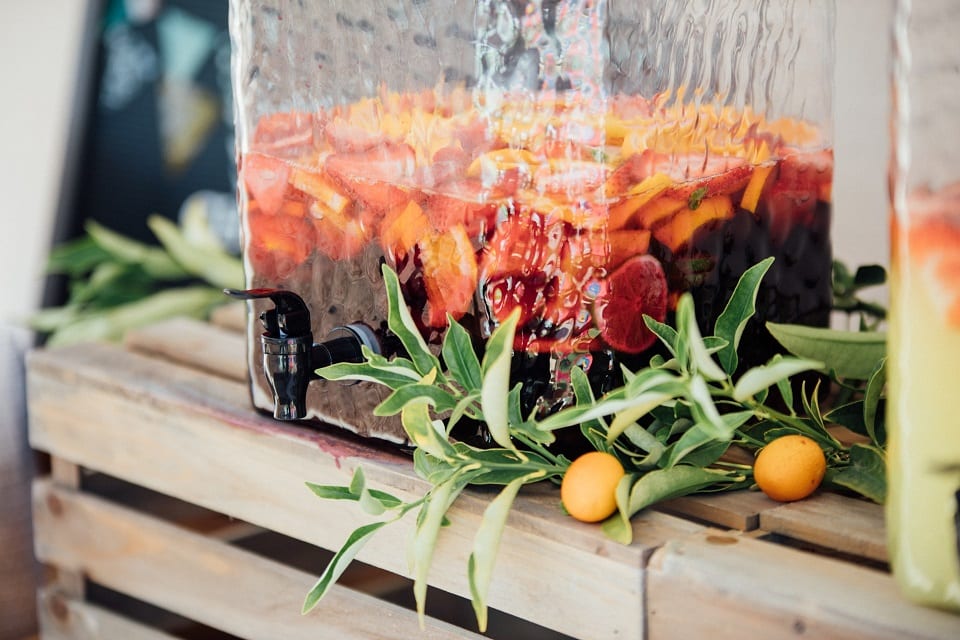 Conclusion
While you're busy preparing for a special dinner to celebrate Valentine's Day, making a delicious and fun-looking drink for the kids will have them enjoy this occasion, too! And hey, this Cup of Love Frozen Fruit Punch Recipe isn't just for Valentine's, it can be served on any occasion just as well.