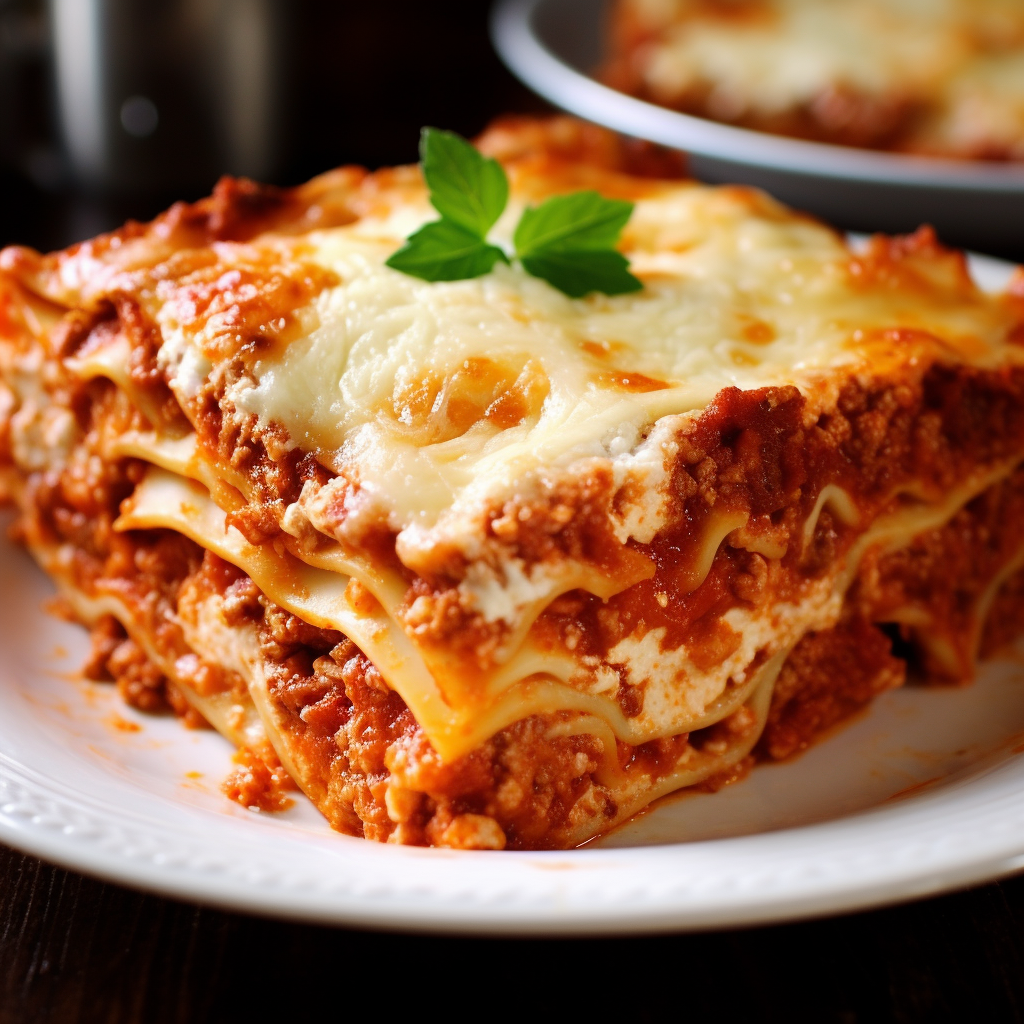 World's Best Lasagna Recipe
How To Make World's Best Lasagna
World's Best Lasagna is a comforting, classic Italian pasta recipe that has rich layers of meat sauce, cheese, and pasta. This lasagna is loaded with tons of flavor and will leave you feeling full and satisfied.
Total:
2 hours, 30 minutes
Ingredients
1 pound ground beef
1 pound Italian sausage
1 large onion, chopped
3 cloves garlic, minced
2 cans (28oz) crushed tomatoes
2 cans (6oz) tomato paste
1 can (15oz) tomato sauce
3 cups water
2 tablespoons white sugar
1 tablespoon dried basil leaves
1/2 teaspoon fennel seeds
2 teaspoons Italian seasoning
1 teaspoon salt
1/4 teaspoon ground black pepper
4 tablespoons chopped fresh parsley
12 lasagna noodles
16 ounces ricotta cheese
1 egg
1/2 teaspoon salt
3 cups shredded mozzarella cheese
3/4 cup grated Parmesan cheese
Instructions
Preheat oven to 375°F.

In a large pot over medium heat, cook beef, sausage, and onion until brown. Add garlic and cook for 2 more minutes. Drain.

Add crushed tomatoes, tomato paste, tomato sauce, and water into the pot. Mix well.

Add sugar, basil, fennel, Italian seasoning, salt, pepper, and parsley. Mix well.

Bring to a boil and reduce heat. Cover and simmer for 1 1/2 hours, stirring occasionally.

Boil lasagna noodles for 8 to 10 minutes. Drain and rinse.

In a mixing bowl, combine ricotta cheese, egg, and salt.

Spread a layer of the meat sauce in a 9×13 baking dish. Add a layer of noodles.

Add a layer of the ricotta mixture. Sprinkle shredded mozzarella and Parmesan cheese on top.

Repeat layers until all ingredients are used, with cheese on top.

Cover with foil and bake for 25 minutes. Remove foil and bake for 25 more minutes.

Let cool for 15 minutes before serving.
Nutrition
Calories :

621

Total Fat :

36g

Saturated Fat :

17g

Cholesterol :

146mg

Sodium :

1420mg

Total Carbohydrates :

32g

Dietary Fiber :

4g

Sugar :

12g

Protein :

42g