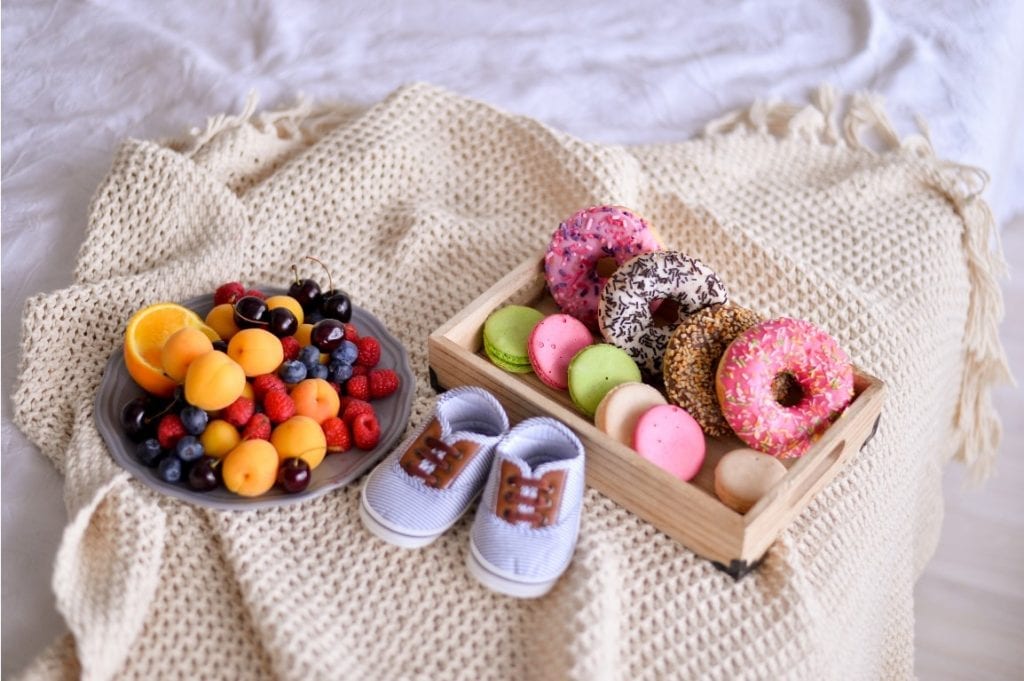 18 Food Gifts You Should Bring for New Parents
Thinking of practical gifts for new parents, ones that they'll actually appreciate and use? Whether it's for a close friend, relative, or co-worker, we have a list of gift ideas you can include in your new parents gift basket.
And what's more useful than meal and food-related gifts? New parents will be busy taking care of their child, so they won't have time to make extravagant meals anymore. That's where our gift ideas come in! With these at hand, even making kid-friendly dishes for the newborn will be a breeze.
So, what are these practical gifts for new parents, and why should you pick them? Let's head on to find out.
Gifts For New Parents: What Do They Really Need?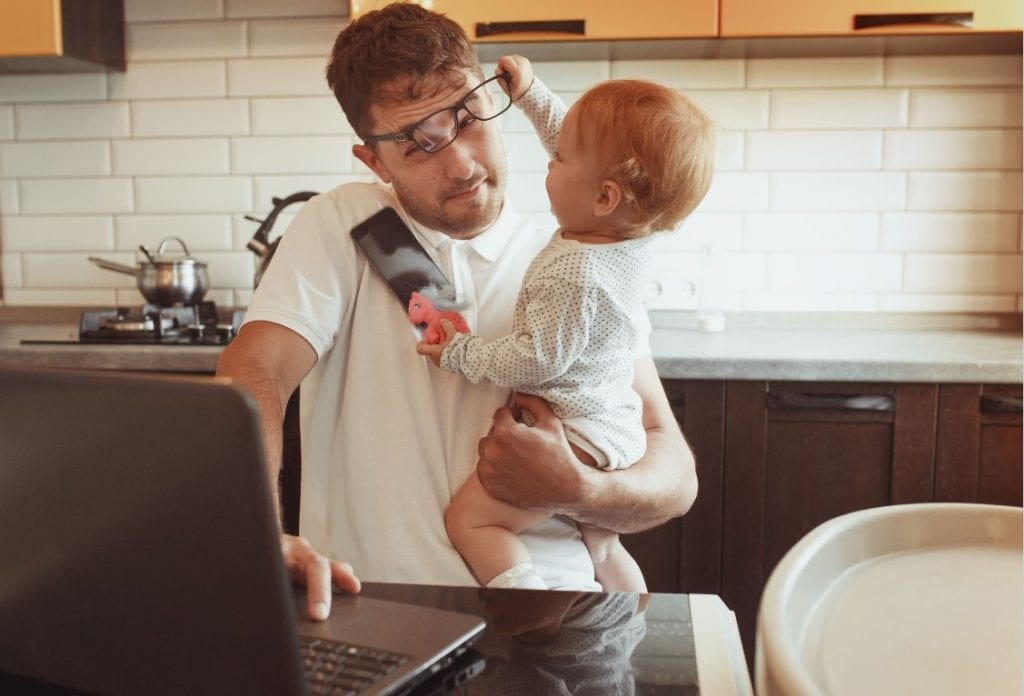 Parenthood is as exciting as it is scary. There are many things that first-time parents have yet to learn and get used to. For the next few years, they'll be swamped with all kinds of baby-related tasks and responsibilities. They'll be too busy changing diapers, feeding, playing, and putting to sleep that it'll be impossible to think about anything else.
Usually, friends and family give new parents baby-related gifts that tend to the newborn's needs. However, there are other things you can give first-time parents that are just as essential.
So, what is the best gift new parents can receive after the birth of their child? As a friend, you can help the new mommys and daddys with their own needs: food and meals! Yes, you heard that right. The best gifts for new parents are ones they can use and (of course) enjoy.
Every new parent will either be too busy or too tired to even think about cooking. So, to help them out with their own needs, give them meal and food-related gifts that they can easily use and eat. These practical gifts will be especially good for new parents because they're real things the parents actually need.
18 Meal and Food Gift Ideas Perfect For New Parents
The gift ideas for new parents on this list are some of the best because of their convenience and ease of use. Yes, besides food gifts and meals, we've also included more food-related presents you can give like kitchenware! Some of these are, of course, non-baby gifts for new parents 'cause even moms and dads need something for themselves. Now, let's dive into the 18 food-related gift ideas new parents will surely love!
Meal Gifts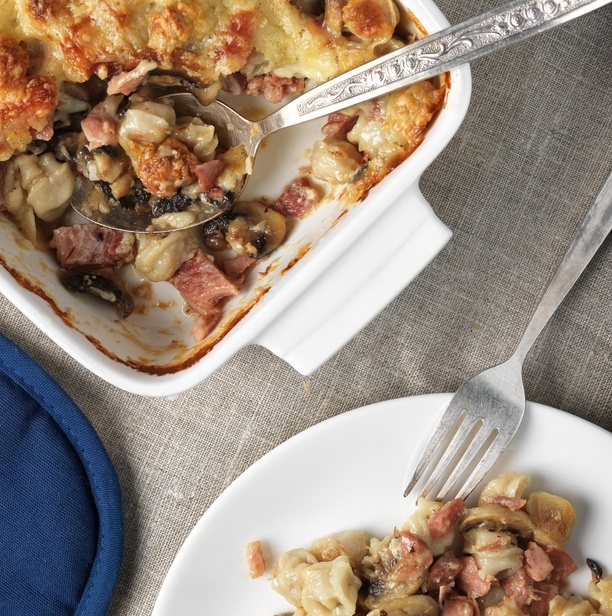 If there's one easy-to-make dish you can always count on, it's the classic casserole meal. Others think it's too common, but there's a reason it's a staple on these lists in the first place.
Casseroles are one of the easiest, quickest, and most fail-safe dishes you can make in the kitchen. And if you're bringing some delicious, freshly-made food for first-time parents, then this is the way to go.
Having a new child to take care of is a huge undertaking for parents, more so if they're first-timers. Help them out by stocking their refrigerator with freezer-friendly casseroles they can easily take out to reheat in case they're feeling hungry after a long, tiring day.
Casserole Gift Ideas:
This chicken rice casserole is easy to make yet filling and delicious! You only need a few ingredients to whip up this chicken rice casserole. It's sure to bring life back into a tired parent.
You can cook this quick-to-make and healthy broccoli casserole in just under 1 hour. It's filled with healthy plants and vegetables like broccoli and quinoa, as well as milk, cheddar cheese, and crunchy breadcrumbs.
A cheesy steak and potato casserole is sure to satisfy hungry tummies with hearty steak, potato, and loads of cheese. It's the ultimate comfort food in just one dish!
Looking for seafood or pasta casseroles? Don't worry. You can always check out our other yummy casserole recipes in case you're craving for something different.
Freezer-friendly Food
Aside from casseroles, freezer-friendly foods are also useful gifts for new parents. Pick the dishes that freeze and reheat well, such as:
Freezer-friendly Food Gift Ideas:
Soup
Stew
Homemade dumplings
Homemade patties and veggie cakes
Take Note: If you're giving them meals they can freeze now and eat later, there are some things you need to remember.
First, make sure to put the meals in a freezer-safe container that won't eat up too much space.
Second, don't forget to label the meals! Write if it's a tomato soup or beef dumplings, and add the expiration date.
These Thai Chicken Lettuce Wraps are a great recipe to try in case you're looking to try something different. Instead of the usual bread wraps, this recipe uses lettuce wraps and uses a Thai-inspired sauce.
Easy-to-Make Soups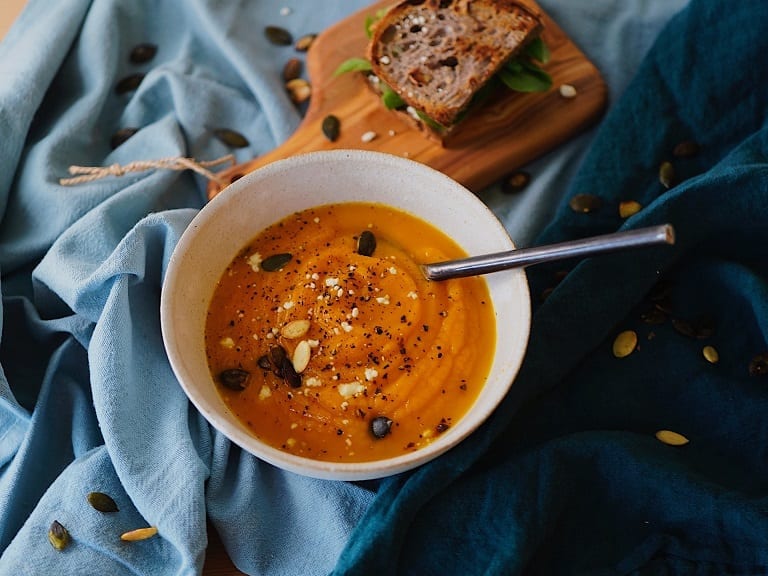 Some soups are easier to make than others! And these make for quick lunch or dinner meals in case the new parents don't have time to cook. Bonus points that they're freezer-friendly and can be easily reheated and eaten off a mug.
Easy-to-make Soup Gift Ideas:
Quick-Prep Breakfast Food
New parents should get the best food for the most important meal of the day. However, not all have time to make a full breakfast dish. Help them out by preparing quick-prep breakfast food they can easily eat in the morning.
Breakfast Food Gift Ideas:
Wraps and Other Hand-held Foods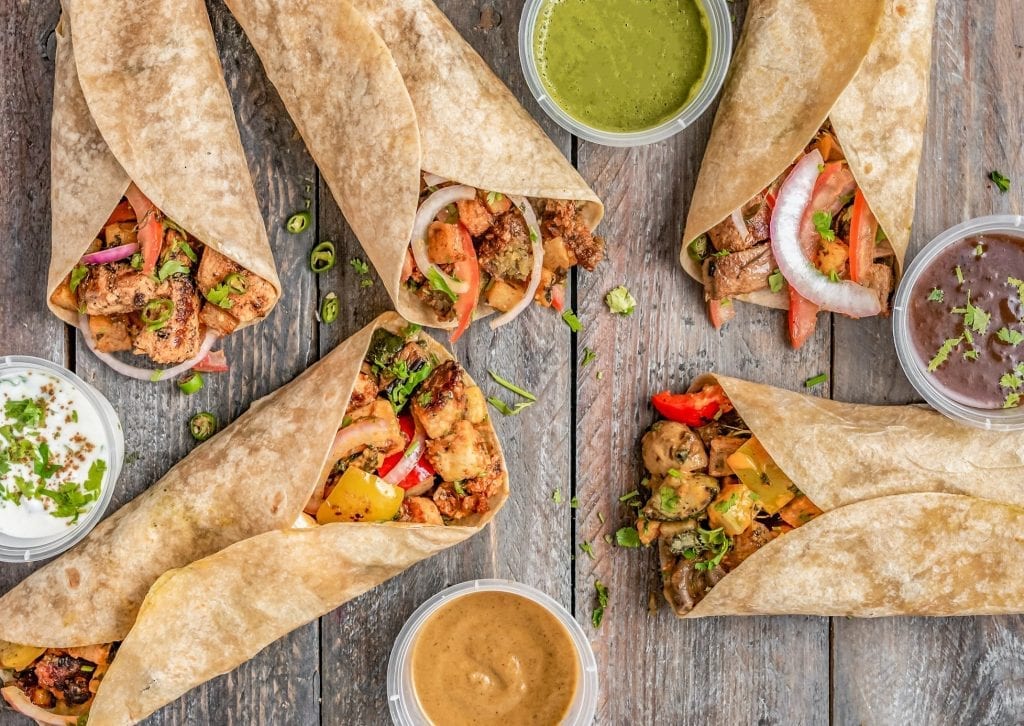 Notice that many of the quick breakfast ideas involve hand-held foods. Indeed, hand-held foods are convenient for new parents who'll more often than not have their hands full (literally). Even if they're not out and about, to-go foods you can easily hold in one hand are incredibly useful. They can at least take a quick bite in case they only have a few seconds to spare.
Hand-held Food Gift Ideas:
Microwavable Food
Bring new parents lots of easily microwavable food! These meals are dependable and can quickly satisfy hungry parents who have no time to cook or scoop up leftovers.
Microwavable Meal Gift Ideas:
What's important is to put the meals in microwave-safe packages and containers. This lets the parents easily reheat meals without removing from their packaging.
Just stick 'em in the microwave, and dinner's done! Or, you can also bring meals that can fit in a mug and heat up real quick.
Don't be afraid to bring the new parents some good 'ol takeout. This is also a great chance to ask the new mom or dad what they really want to eat. Moms will be especially relieved to eat some of their old favorites they couldn't have because of their strict, pregnancy diets.
Takeout Gift Ideas:
Buy them their all-time favorite takeout meals as a surprise
Ask them what kind of food or cuisine they're craving, and proceed from there
Eat the takeout with them to keep them company
Food Gifts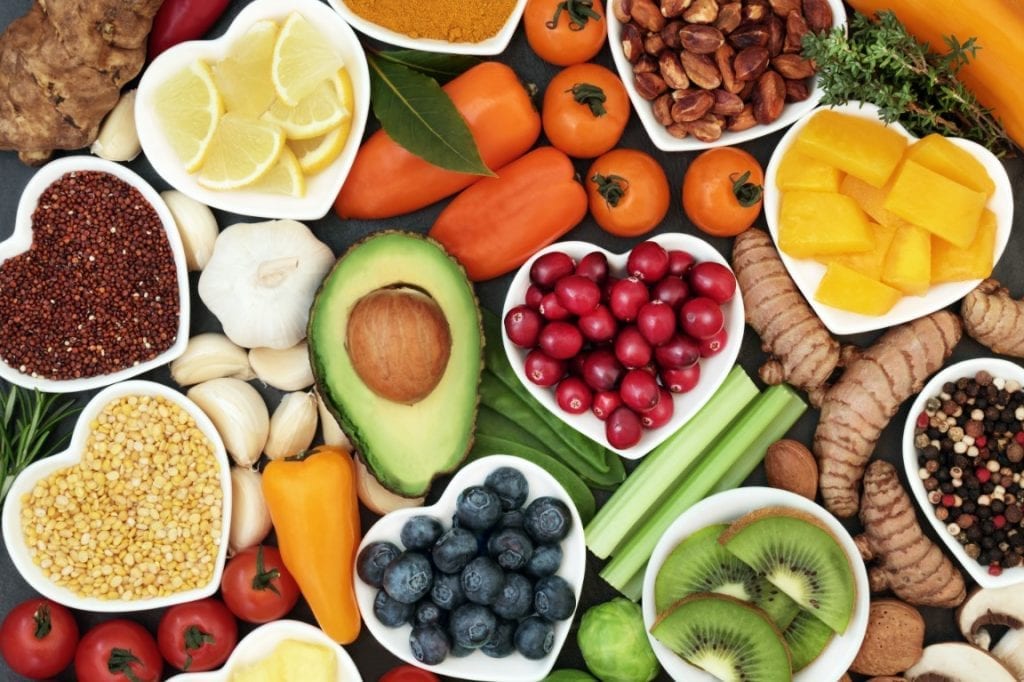 Superfoods for the New Mom
What's a better gift than making sure a new mom gets what food her body really needs? Being a parent is hard, but new mothers are on almost a different level. Of course, their bodies are recuperating from a months-long pregnancy and recent surgery.
So, it's important that they get the most nutritious and essential superfoods they need to recover and heal.
Mommy Superfoods Gift Ideas:
Seeds like chia, flaxseeds, and hemp seeds
Green leafy vegetables
Salmon
Low-fat dairy products
Lean beef
Beans and legumes
Brown rice
Blueberries
Homemade Kid-friendly Snacks
Every busy person needs snacks to keep up their energy levels throughout the day. And even if the new parents have easy-to-microwave food in the fridge, they won't always have time to enjoy full meals.
Good thing is, giving them delicious snacks they can easily chow down on at any time of the day solves this! If you want to make sure they're eating healthy food, then try making some homemade snacks.
Snack Gift Ideas:
Nuts like these healthy roasted peanuts which will give mothers a protein boost and healthy fats that are beneficial for both mom and baby.
Dried fruits like raisins
Yogurt (Try this Chia Yogurt Pudding)
Fresh fruits like grapes and strawberries
Trail Mix
Lactation Bites (especially great gifts for new moms after birth)
Prepared Ingredients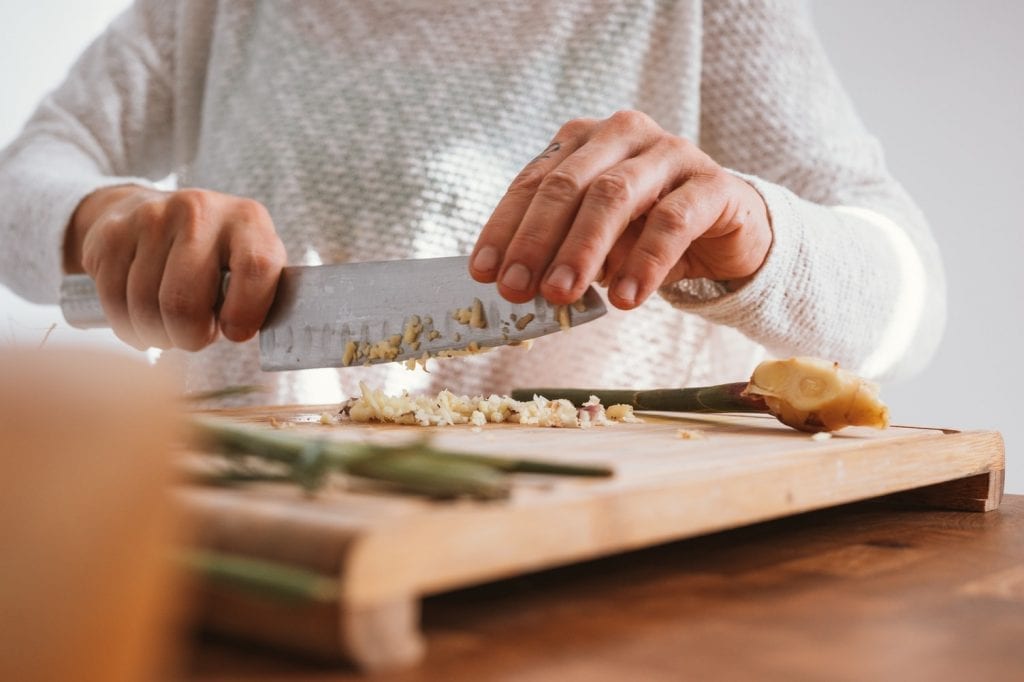 Never underestimate the usefulness of prepared ingredients. New parents will need these now more than ever, having little time to chop or buy ingredients in grocery stores.
If you think canned, prepared ingredients are unhealthy, then don't worry. There are always easy ways to turn raw food into the handy, preserved, and prepared ingredients new parents will surely need.
Prepared Ingredient Gift Ideas:
Jar of chopped or minced garlic
Chopped or diced onions
Jar of tomato sauce
Herbs and spices
Grated cheese
How To Prepare Ingredients DIY-style? 
For the chopped or minced garlic, simply place them in a jar of oil to extend their shelf life.
After chopping the onions, tightly wrap them in plastic and immediately refrigerate.
For the jar of tomato sauce, first give the tomatoes a cold bath. Then boil and store the now-tomato sauce in a jar.
You can always dry herbs yourself, although it'll take around 1 to 3 weeks, so make sure you have enough time before the baby arrives!
Grated cheese usually costs more than normal blocks of cheese. Help out the new parents by grating the cheese for them ahead of time. Place the grated cheese in a container, coat with a teaspoon of cornflour, and you can freeze it safely for long periods.
Jams, Marmalade, and Other Spreads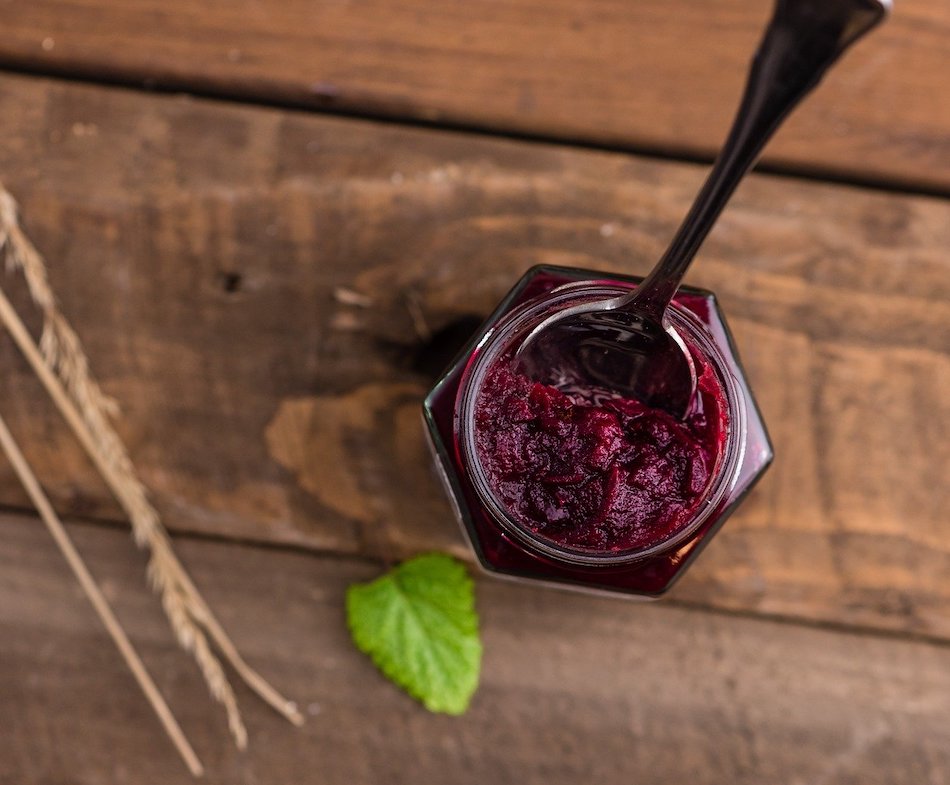 Besides preparing ingredients, you can also make some ready spreads! Spreads like jam, marmalade, and even peanut butter and chocolate make for great snacks too. All you need is bread and you're set for a light meal, great for brunches or late-night cravings. Consider giving the new parents a jar of your homemade spread. It's healthy and positively made with love!
Homemade Spread Gift Ideas:
Healthy Fruits and Vegetables
Give the new parents their daily supply of vitamins and minerals with nutritious, fresh fruits and vegetables. While you can get these in nearby groceries, we suggest you buy from a farmer's market. These let you get freshly-harvested fruits and veggies from actual farmers! And the best thing is that you'll get to choose produce that are in actual season. Eating in-season fruits or veggies are healthier for the body, after all.
Fruit and Vegetable Gift Ideas:
Handy Fruit Basket filled with a mix of fresh and dried fruits.
Best Fruits for New Moms: melon, mangoes, bananas, apricots, prunes, and grapefruit
Vegetable Basket filled with colorful veggies for the parents to get all the nutrients they need.
Best Veggies for New Moms: avocados, carrots, spinach, kale, and tomatoes
Soda, Shakes, and Juices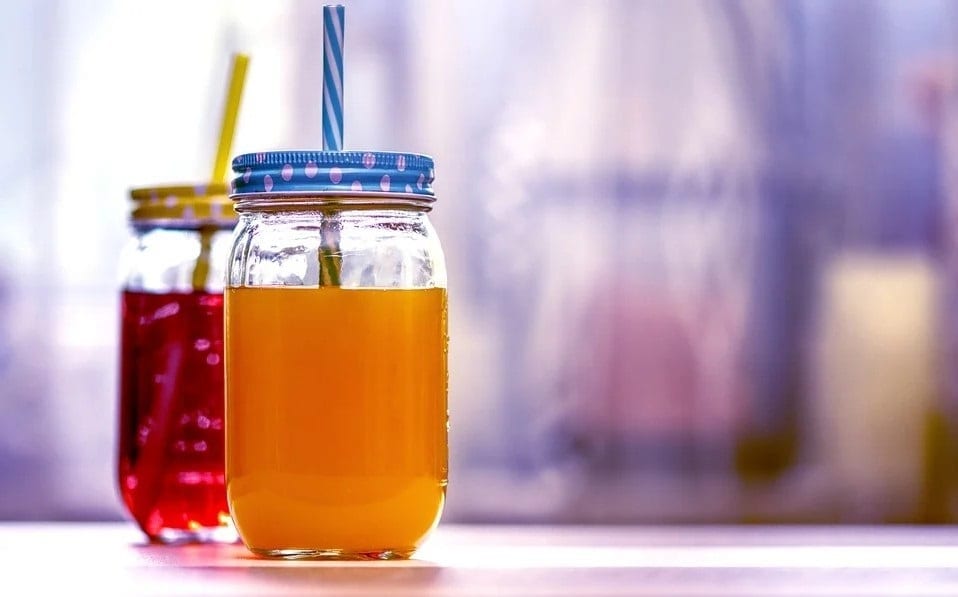 Of course, the new moms and dads will also need some beverages to quench their thirst. Give them some soda, fruit shakes, juices, and other drinks to complete their meal.
Drink Gift Ideas:
Alcoholic Drinks like Wine and Beer
Why stop at sodas and tonic water? Welcoming a new child into the world and a new member to a family is definitely worth celebrating. Get new parents alcoholic beverages to celebrate a new chapter in life, or to help them relax after a tiring day.
Alcoholic Drink Gift Ideas:
Beer
Red wine or white wine
Champagne
Rosé
Keep in mind that new moms aren't supposed to drink too much alcohol in the first 3 months of having a baby. However, just a small amount of drinking is fine.
Coffee and Tea
Coffee and tea are perhaps even more important to new parents than they are to an average person. Sleepless and exhausted parents will need their daily dose of caffeine now more than ever. Meanwhile, tea can greatly help moms and dads relax once the baby has fallen asleep.
Coffee and Tea Gift Ideas:
Coffee Maker
Freshly Ground Coffee Beans
Tea and Tisane (learn all about the benefits of herbal tea)
Teapot Infuser
Lactation Tea (for moms)
Kitchen Gifts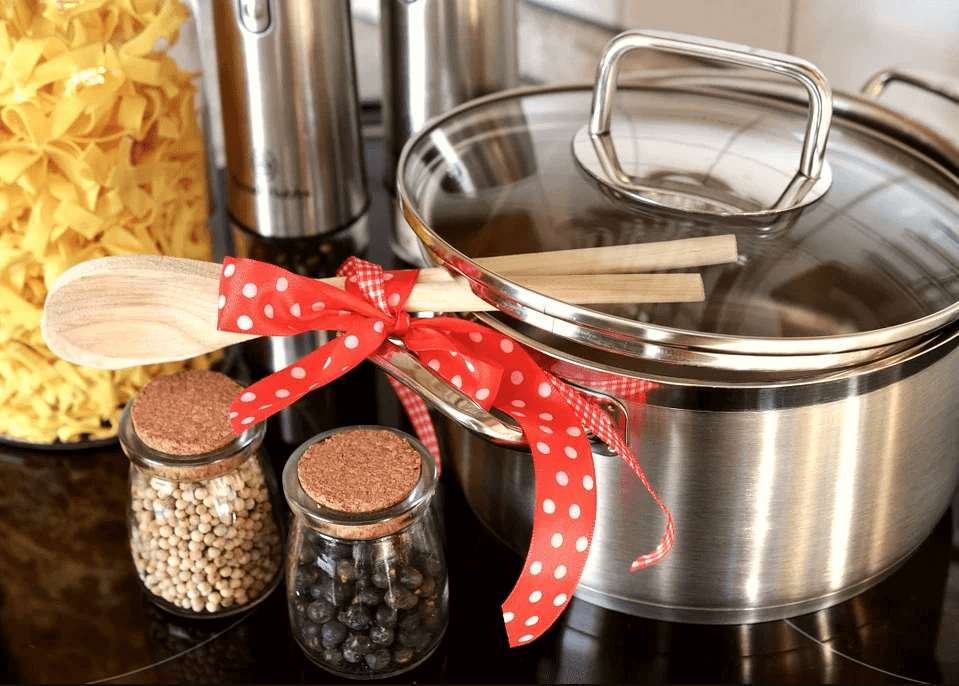 Juicers and Blenders
While you can bring the new parents some juices and shakes, you can step up and buy them their own juicer or blender. This way, they can make their own drinks whenever they feel like it! It's also cheaper and way healthier to use fresh fruit and vegetable to juice.
Juicers and Blenders Gift Ideas:
Get them a handy juicer or blender they can use to make any sort of drink they may like. You can also give them this recipe for Homemade Veggie Juice along with their new drink-maker.
Instant Pot, Crockpot, and Other Multi-Cookers
Multi-Cookers are an essential cookware. Every kitchen should have one, even more so a growing family! These can perform a multitude of cooking tasks in just one handy cooking appliance. The best thing? You can make easy one pot meals using our gift ideas.
Multi-cooker Gift Ideas:
Instant pot
Crockpot
Pressure cooker
Baby food maker (Help the new parents be ready for weaning ahead of time!)
Get new parents a multicooker they can depend on to make lunch or dinner meals for the busy days ahead.
Food Storage Containers
From baby food to freezer-friendly meals, the new parents will surely need handy containers to store the abundance of food. Get them reliable food storage containers for their leftovers or for any dishes they might want to make in advance.
Food Storage Container Gift Ideas:
Glass Containers

Canisters

Plastic Containers (get the stackable ones!)

Ingredient Bins
To Sum It Up
Becoming a new parent is both exciting and a source of anxiety for many first-timers. Help out your friends or relatives by getting them amazing food gifts that'll aid their journey to become new parents.