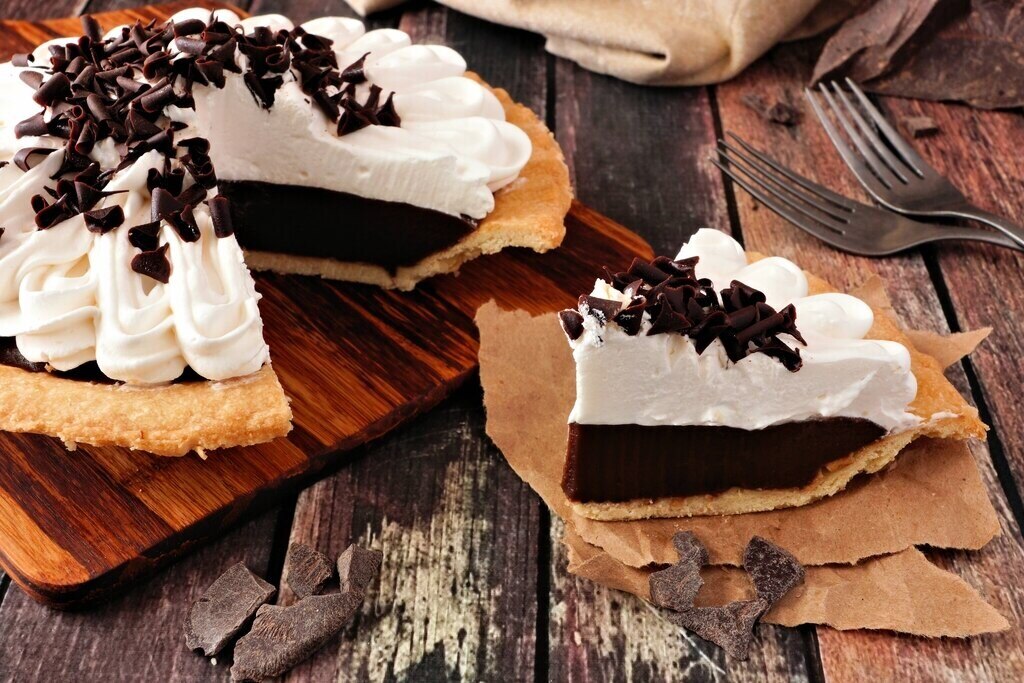 30 Heavenly Cream Pies You Can Easily Make at Home
Searching for the perfect, delectable dessert? Then cream pies may just be the ones you're looking for! They're not only decadent, but they also have flavors fit for every season or occasion. For example, you can whip up strawberry and raspberry cream pies for your Independence Day cookout. Or prepare another Thanksgiving staple with a wonderful apple cream pie. We're sure kids will also love a Halloween-themed cream pie! So, we guess what we're saying is: cream pies are a perfect way to indicate the season and incorporate themes into your dinner table fuss-free!
But what exactly is it? Cream pie is a custard or pudding-filled pie made from milk, flour, sugar, and eggs. Some are also topped with whipped cream, hence its name. But no matter the type you eat, they're always a delight to binge on especially after a feast!
With that in mind, we compiled 30 cream pie recipes you can make at home without breaking your back. They're so easy to make that you can even have your kids offer their helping hands.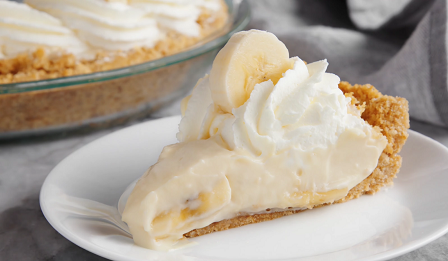 There's nothing better than banana cream pie to start our list! For one, it's one of the most popular recipes out there. Because it's a classic, you can make it during any season and no one will even bat an eye.
READ ALSO: 28 Easy Dessert Recipes You Can Bake Without Visiting A Bakery
As for the pie crust, feel free to follow your own recipe. But if you're looking for something new, you can make this blind bake pie crust recipe from freshly kneaded pie dough! Follow our instructions and you'll have eight pie crusts perfect for this banana cream pie.
Recipe for Inspiration: Banana Cream Pie
Chocolate Cream Pie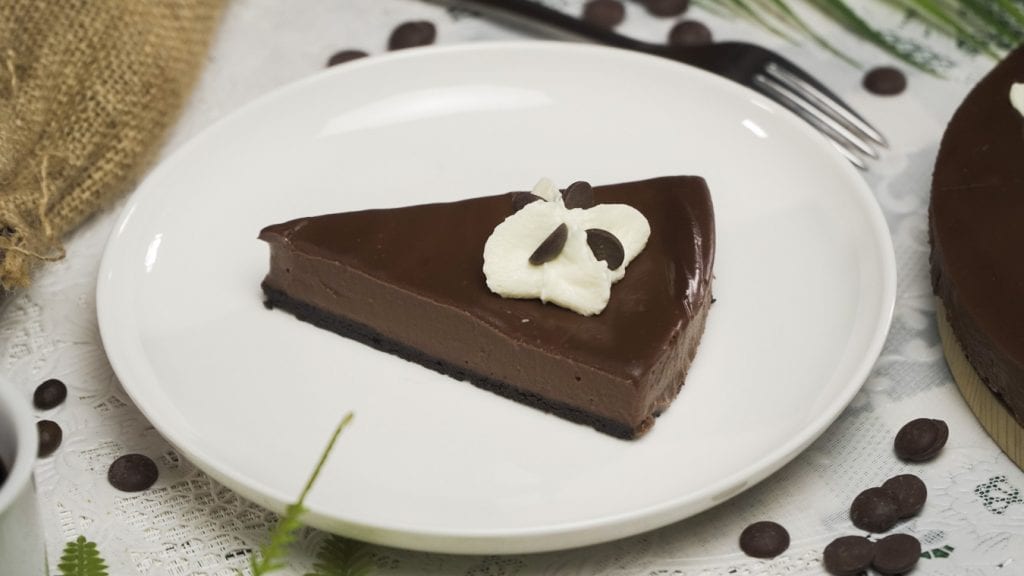 One of the challenges you'll encounter with making cream pies is making your pie hold its shape even after cutting it. So, if you're new to this and you don't know yet how you'll fare with complicated recipes, we recommend you start with this recipe that uses chocolate ganache. Unlike the banana pie version, this one is even easier to make because its filling holds its shape nicely even with minimal effort.
Recipe for Inspiration: Copycat Marie Callender's Chocolate Cream Pie
Mint Chocolate Cream Pie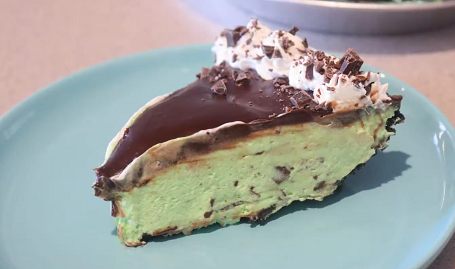 Looking for a different take on chocolate? Perhaps one that is both decadent and refreshing? We just got the perfect recipe for you — mint chocolate cream pie! If you haven't tried the mint and chocolate combo yet, this recipe will help you realize that they're one of the most satisfying pairs around! Mint eases the sweetness that comes from chocolate and adds a refreshing taste to your dessert as well.
Recipe for Inspiration: Mint Chocolate Cream Pie
Can't get your child to eat fruit? Well, one good way to do so is by making fruit appetizing to their eyes. Maybe your child isn't fond of munching fruit on their own or it lacks presentation. No matter the reason, we have the perfect recipe that can trick your children into eating fruit: cream pies of course! Transform your fruits into a delectable and out-of-this-world dessert like a blueberry cream pie.
Recipe for Inspiration: Blueberry Cream Pie
Sugar Cream Pie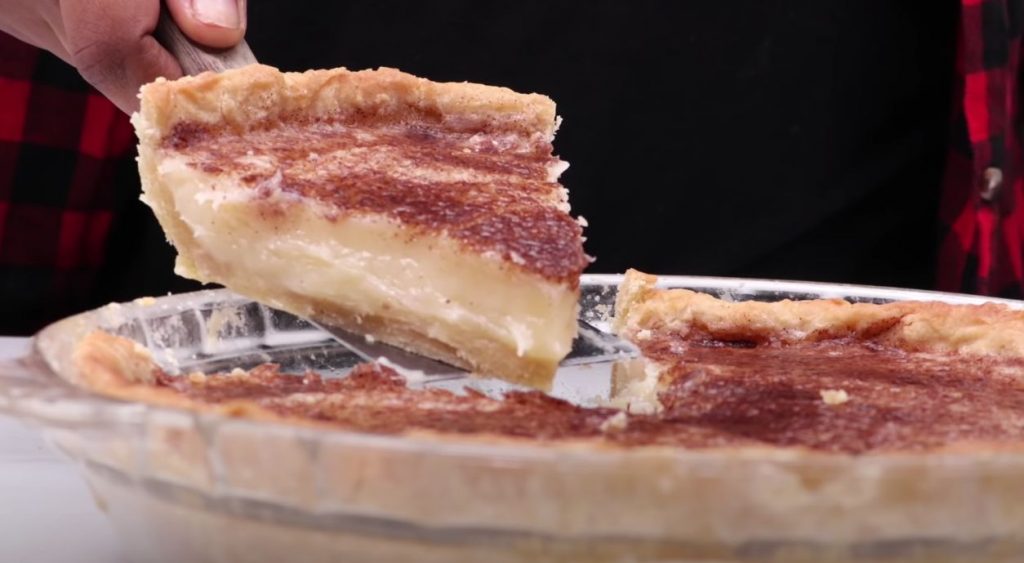 We don't think we can recommend another recipe as easy as this one! To start, you'll only need a few ingredients that are not even pricey. So, this fits the bill if you're looking for recipes that can save you some bucks. And of course, you'll need a good pie shell! Any pie shell recipe will do, but its rich and egg-free custard goes well with flakey crusts like this butter flakey pie crust recipe.
Recipe for Inspiration: Sugar Cream Pie
French Silk Pie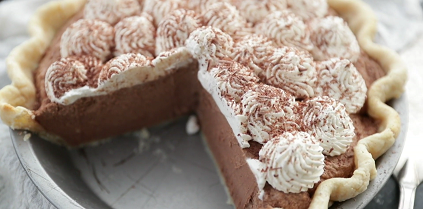 French silk pie isn't called silk for nothing. It got its name from the smooth-as-silk and indulgent mousse filling! The rich chocolate filling and the flakey pie crust create layers of different textures, which people will ask for second or third helpings of. Top it with fresh whipped cream and shaved chocolate and it will achieve just the right amount of sweetness. Indeed, every bite is heavenly.
Recipe for Inspiration: French Silk Pie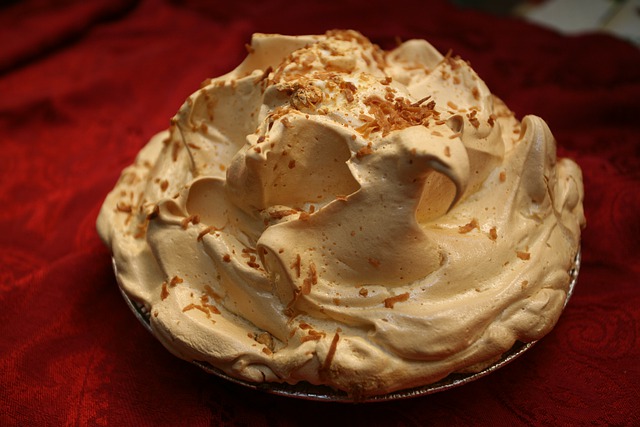 When sugar and butter are mentioned, one thinks of caramel. Sadly, butterscotch is often overlooked and forgotten. But actually, butterscotch has the depth that is lacking in caramel. And you'll have molasses to thank for that! The molasses found in brown sugar makes butterscotch a little more intense. If you haven't tried this yummy treat yet, then consider giving it a try. You'll soon realize the difference right away!
Recipe for Inspiration: Butterscotch Cream Pie
Chocolate Bar and Ice Cream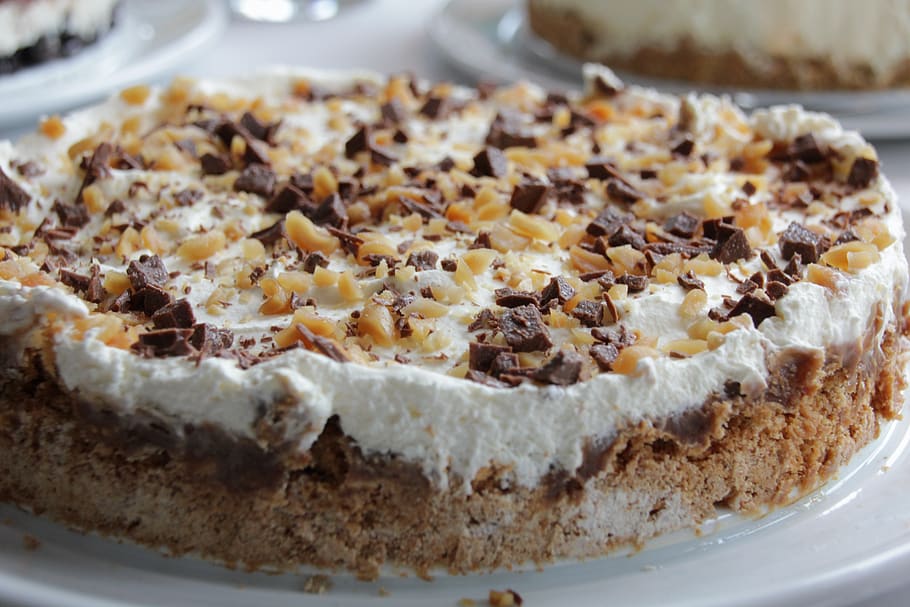 Chocolate bars and ice creams are on top of almost every list of desserts we love. So when making a cream pie, why not combine the two? You can use your favorite chocolate bar or you can try our Snickers ice cream pie recipe!
Recipe for Inspiration: Snickers Ice Cream Pie
Strawberry Cream Pie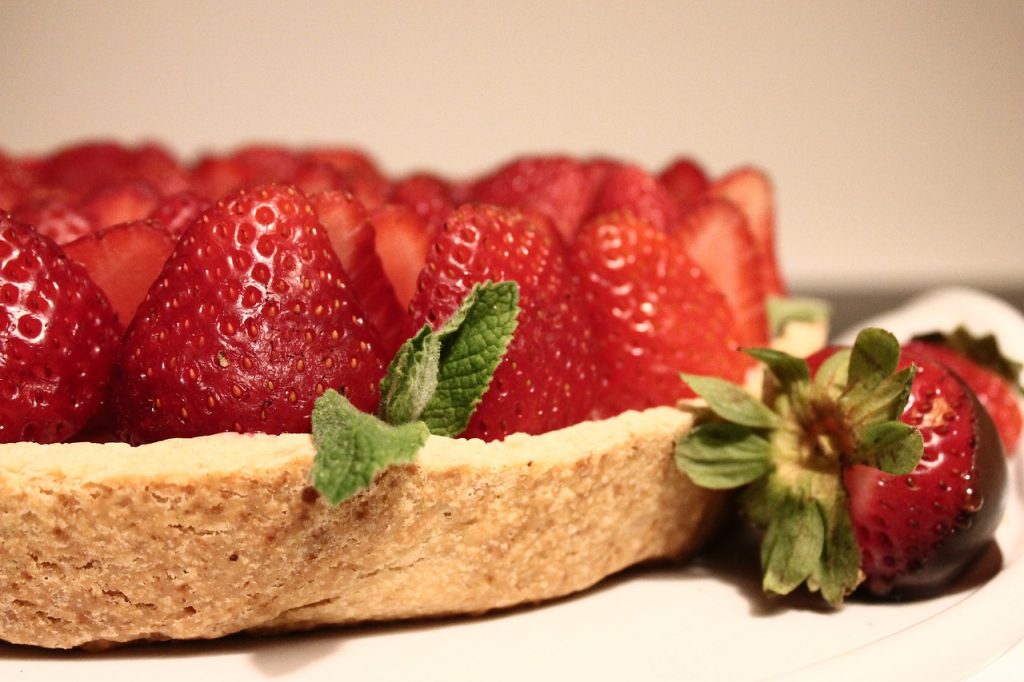 For strawberry lovers out there, here's one that has a ton of the delectable fruit that's also perfect as a summer treat. Heavenly and fruity strawberries plus the homemade cream pie filling? Now, that's refreshing! No one can say no to a strawberry glaze too.
Recipe for Inspiration: Fresh Strawberries and Cream Pie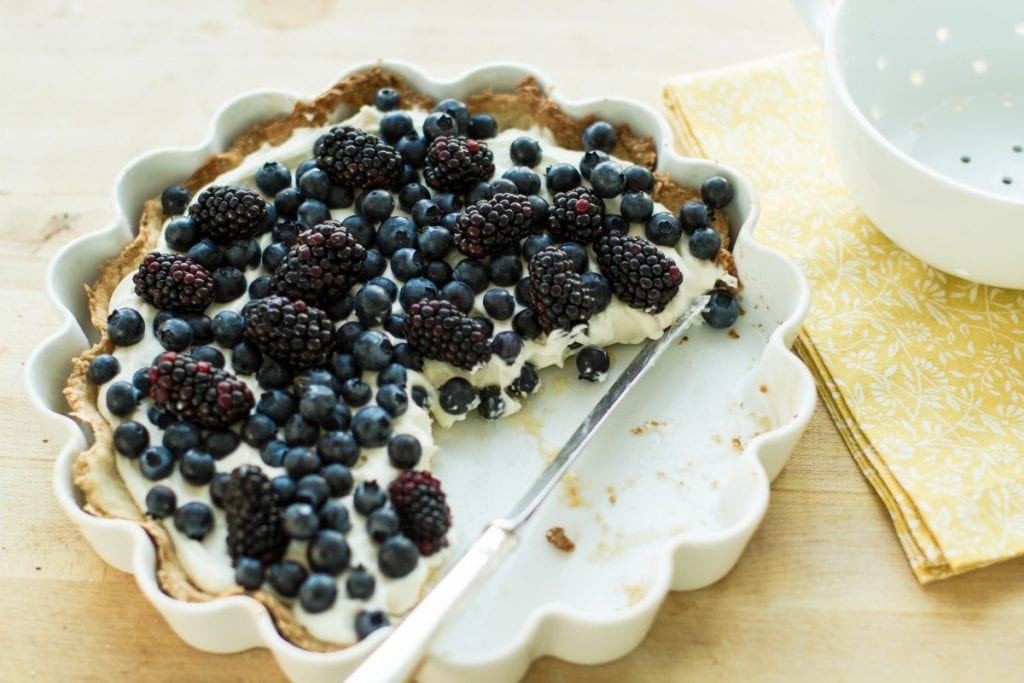 Do you happen to love all things berry? If you do, then we know for certain that you'll enjoy this cream pie recipe with blueberry filling. But it doesn't end there. This recipe is also topped with freshly made whipped cream and blackberry! Full of fresh fruits, this cream pie is definitely a refreshing treat during hot weather.
Recipe for Inspiration: Blackberry Cream Pie
Macadamia Nuts and Key Lime Cream Pie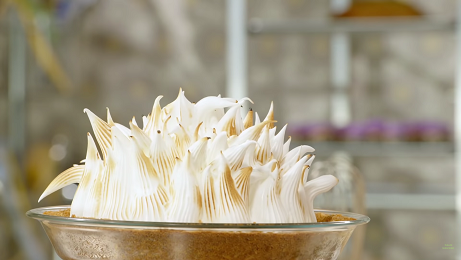 Go nuts with this recipe that has macadamia, key lime, as well as a scrumptious cream cheese filling! Since the crust is made of shortbread cookies and macadamia nuts, there's no need for baking in this recipe. The filling has key lime for added freshness too, and to balance the sweetness of the filling. Truly, the creamy filling together with the crumbly crust makes for a very delectable treat!
Recipe for Inspiration: Macadamia Key Lime Pie
Pumpkin Cream Pie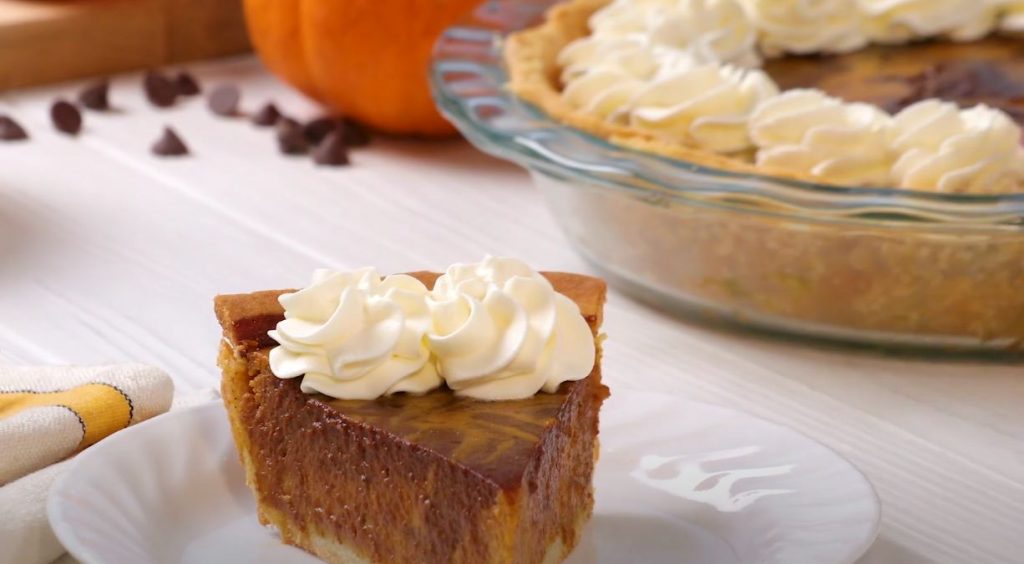 Of course, we wouldn't forget everyone's go-to recipe for Thanksgiving — pumpkin cream pie! Now, we know you already knew the classic recipe, so how about we add something new to this holiday staple? This recipe has chocolate swirls that also add another layer of flavor and a design to your cream pie! Pipe whipped cream on the rim of the pie and you'll have a very beautiful dessert to bring to your potlucks.
Recipe for Inspiration: Chocolate-Swirled Pumpkin Pie
Apple Cream Pie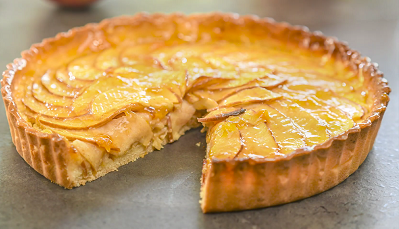 Aside from pumpkin cream pie, apple cream pies are also a staple during the holidays. But another reason why it's a staple is that it's also one of the easiest recipes you can make at home! Just one bite of the zesty apple pie with the cream cheese filling is enough to make you ask for more.
Recipe for Inspiration: French Apple Cream Pie 
Coconut Cream Pie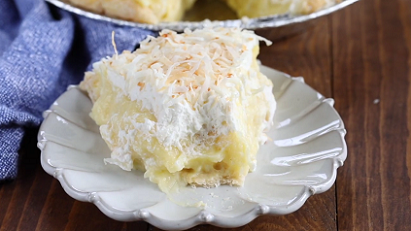 Coconut and banana is one combination you wouldn't really think you'd love but will end up needing after just one taste. Just from its name, you'll instantly be transported to your favorite tropical island. What more if you tasted its flaky coconut crust filled with banana cream and topped with toasted coconuts? We bet this version will be one of your summer cream pie favorites.
Recipe for Inspiration:  Coconut Banana Cream Pie
Banana-Caramel and Pecan Cream Pie
No-bake and layered? Our banana-caramel and pecan pie fit that description! The first layer is a shortbread crust that's full of nutty pecans. The second layer is salty caramel made with sugar and heavy cream. And last but not the least, its banana pecan filling creates a good crunch that contrasts nicely with the first two layers.
Recipe for Inspiration: No Bake Banana Caramel Pecan Pie
Yogurt Cream Pie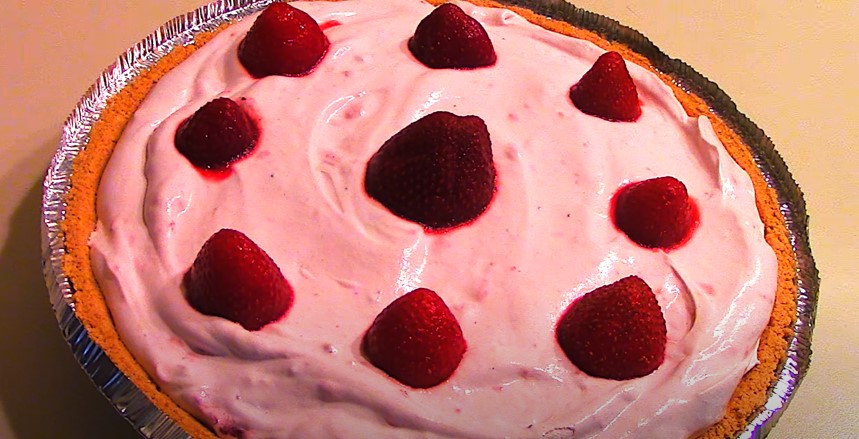 Combine cool and refreshing in one dessert with this strawberry frozen yogurt pie! Made with buttery pretzel crust and fresh strawberry yogurt filling, this dessert gives you a chillingly delicious dose of protein and fruity goodness.
Recipe for Inspiration: Strawberry Frozen Yogurt Pie
Peanut Butter Cream Pie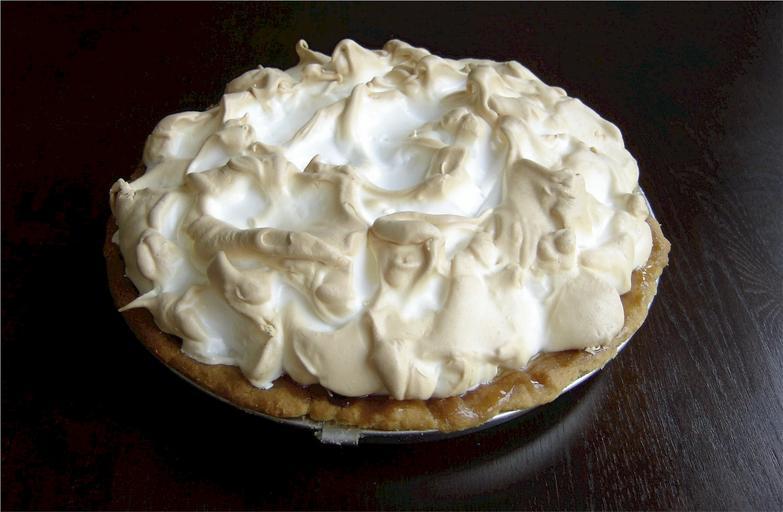 Cream cheese and peanut butter? Why not? It is nutty and creamy. These are two of the things you look for if you're a peanut butter lover. But topped with whipped or shaved chocolate, it will resemble the taste of the Reese's treats you love! Go grab your ingredients and get busy with this no-bake cream cheese peanut butter pie.
Recipe for Inspiration: No-Bake Cream Cheese Peanut Butter Pie
Banana Cream Pie Bars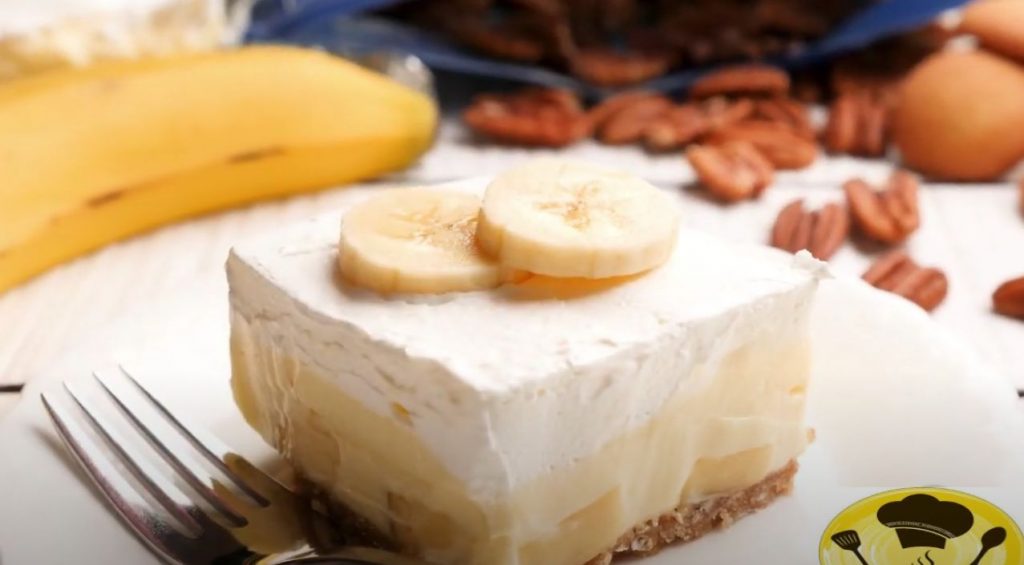 These no-bake banana cream pie bars have little difference from your favorite banana creme pies. Only, this one is presented to dinner guests as delightful bars. Like any no-bake pie, this one too starts with a cookie crust that's filled with banana pudding and topped with cheesecake whipped cream. Drizzle with caramel and it will be the cutest dessert treat on the table!
Recipe for Inspiration: Banana Cream Pie Bars
Lemon Cream Cheese Pie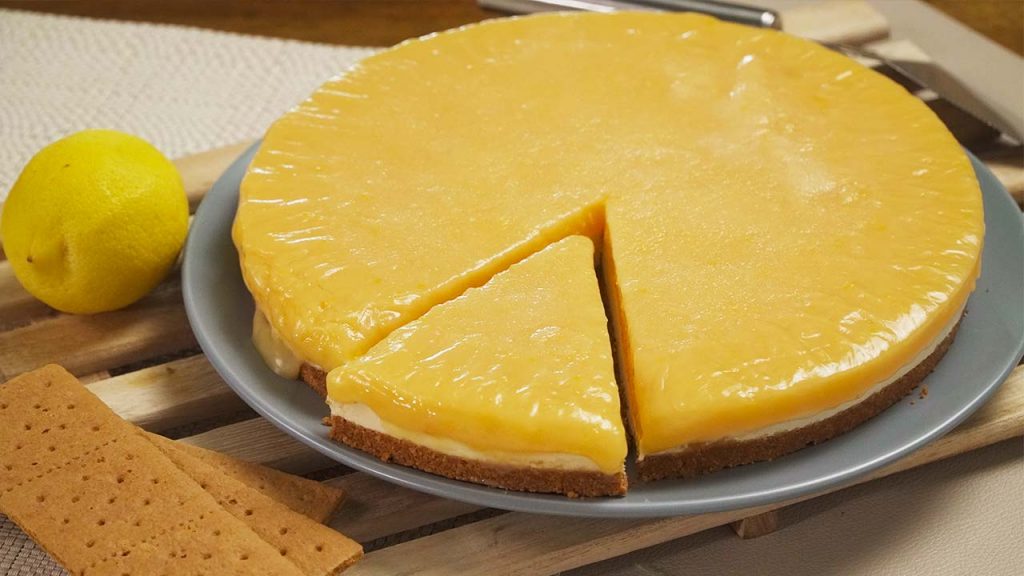 You'll be amazed by how creamy and indulgent this cream pie recipe is! The tanginess that comes from the lemon complements well with the sweetness and slight tang from the cream cheese filling creating layers. If you love cheesecake, we're sure you'll love this one too!
Recipe for Inspiration: Copycat Marie Callender's Lemon Cream Cheese Pie
Oreo Cream Pie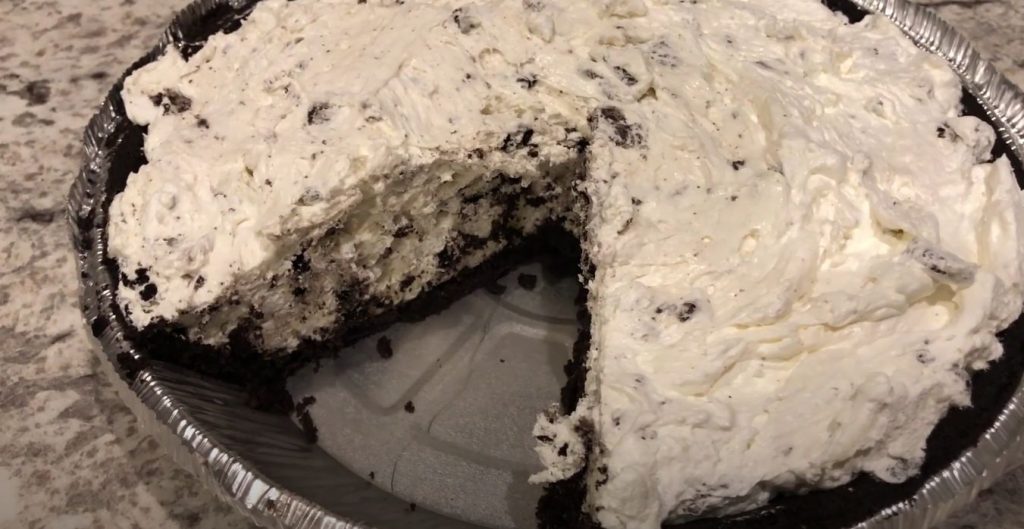 Like chocolate, Oreo is one of those snacks you're sure get addicted to when you're a kid. For this reason, it's one of the popular ingredients for desserts. So it's no wonder you're looking for Oreo cream pie recipes! Fortunately, we have one incredible recipe here on this list! It's incredibly easy to make too. Refrigerate the Oreo crust overnight and whip the rest of the ingredients together. The most daunting task you'll have to do is wait for them to cool 'cause we're sure you can't wait to start chowing down on these treats!
Recipe for Inspiration: Oreo Pudding Pie
Million Dollar Pie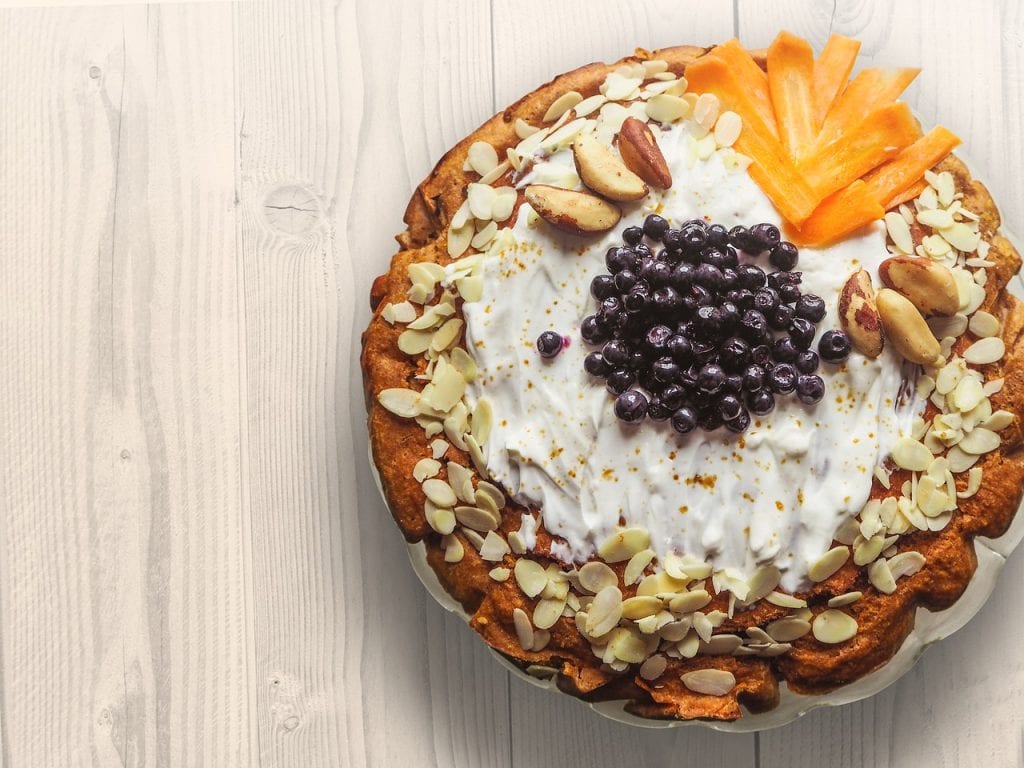 Have you ever cried because of dessert? If you haven't, then maybe this cream pie recipe can break your record. This million-dollar pie is so heavenly you wouldn't think its ingredients are affordable. Yes, though its name practically screams "million dollars", this pie is budget-friendly! Now, we don't know about you. Now, we don't know about you. But in our books, cream pies that don't cost much, yet manage to taste like a million bucks, are certainly worth having.
But in our books, cream pies that don't cost much, yet manage to taste like a million bucks, are certainly worth repeating even for special occasions!
Recipe for Inspiration: Million Dollar Pie
Root Beer Float Pie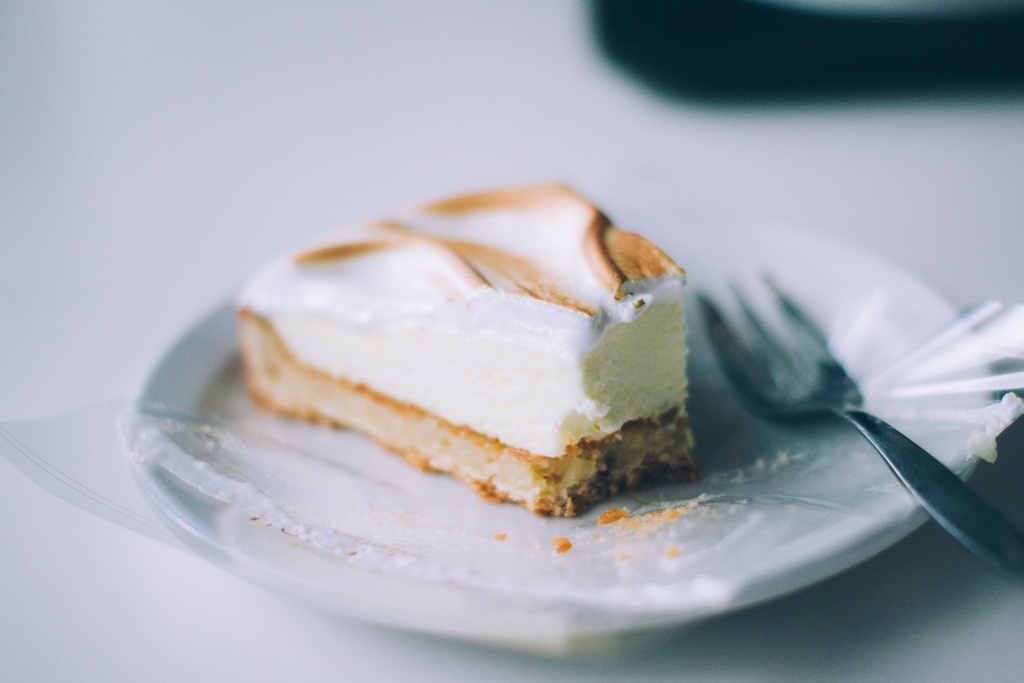 Your family will absolutely love this recipe. And we should have guessed it already because who doesn't love root beer topped with vanilla ice cream as a drink? So it's only natural we will love this irresistible cream pie version as well. Just make sure you use alcohol-free root beers if you're planning on serving this to your kids.
Recipe for Inspiration: Frozen Root Beer Float Pie
No-Bake Strawberry and Cream Pie
Here is another popular food combination your kids will love: strawberries and cream! But topped with chocolate? It will be bliss. Why, even its crust is a winner! This treat is made of chocolate sandwiches, which your kids also love. However, for busy parents, we think what you'll love the most out of this recipe is it's exactly the no-bake version of strawberry cream pie you frequently bake for your kids! Only, it's much quicker to make and totally fuss-free.
Recipe for Inspiration: No-Bake Chocolate Strawberries and Cream Pie
Raspberry Cream Pie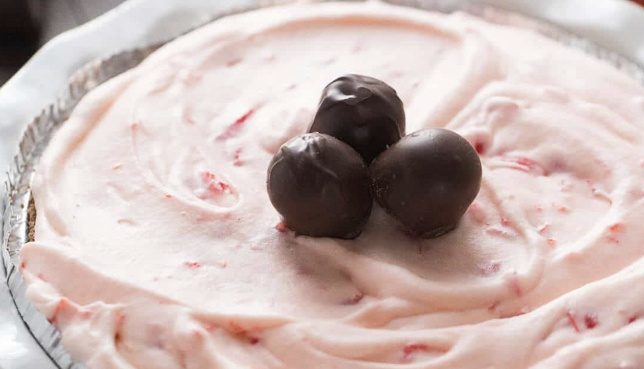 Can't get enough of berries? Then this sweet and tart raspberry cream pie should be able to curb that craving! Top with whipped cream and it will be ecstasy. And did we say it's easy to make? Now that's sure to put a smile on your face.
Recipe for Inspiration: Easy Raspberry Cream Pie
Sour Cream Pie
Do you want to elevate your cream pies a little bit more? Then give this Marie Callender-inspired sour cream and blueberry pie recipe a try! Although you can use frozen blueberries for this recipe, nothing beats fresh fruits. After all, they are the star of the show. For extra measure, make two of this recipe because we're sure dinner guests will devour this delectable treat in no time.
Recipe for Inspiration: Copycat Marie Callender's Sour Cream And Blueberry Pie
Cocoa Cream Pie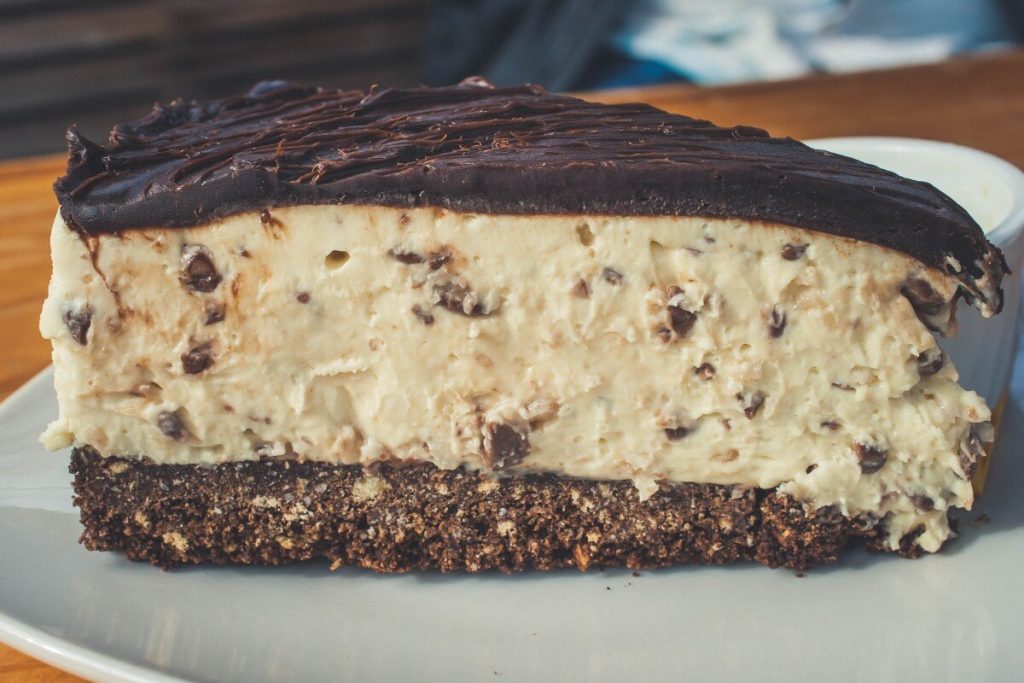 Calling all chocolate lovers out there! Indulge yourselves with a slice or two of this decadent cream pie. This recipe gives you the best of both worlds. From the fruity strawberry to smooth and rich cocoa, this recipe is sure to delight chocolate lovers!
Recipe for Inspiration: Strawberry Cocoa Cream Pie
Lemonade Ice Cream Pie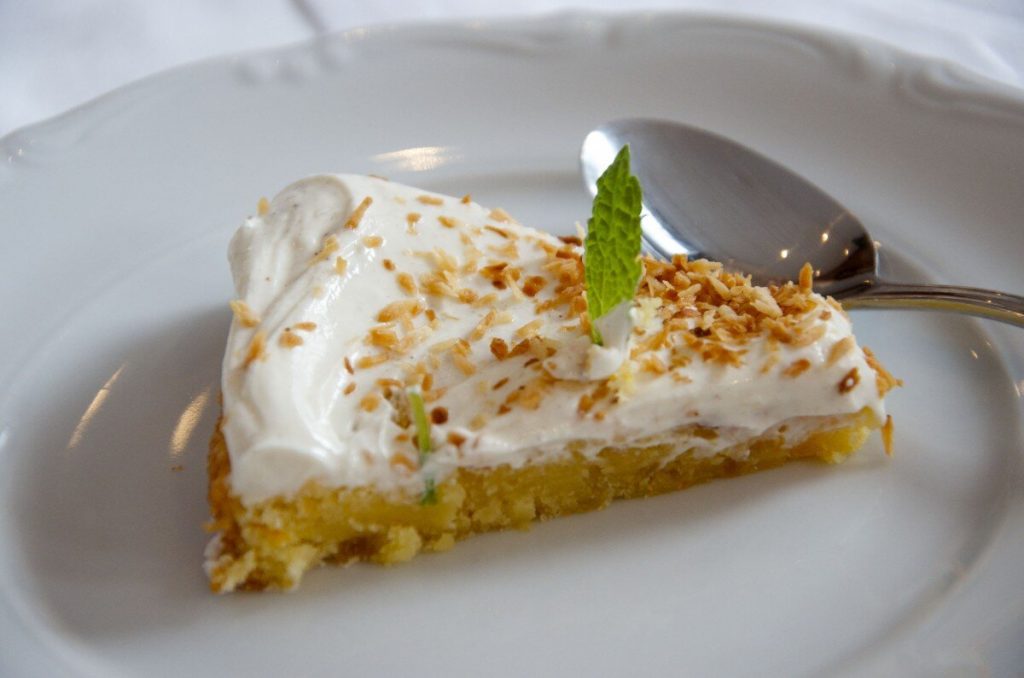 Do you happen to love the tanginess that comes from lemons? Or do you love ice cream that's a good way to cool off during the summer? No need to rack your brains on what to have. Good thing, we have these two in one delectable recipe that's certain to refresh you during the summer!
Recipe for Inspiration: Lemonade Ice Cream Pie
Lemon Meringue Cream Pie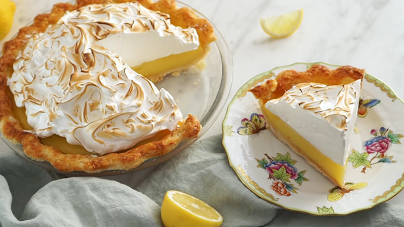 Lemon meringue pie is such a delight to eat. Not only because of its tart lemon filling, but also because of the different textures you'll enjoy while eating it. The crumbly pie crust, the smooth filling, and the toasted meringue topping are layered in a cream pie one can't resist.
Recipe for Inspiration: Refreshing Lemon Meringue Pie
Brandied Pumpkin Cream Pie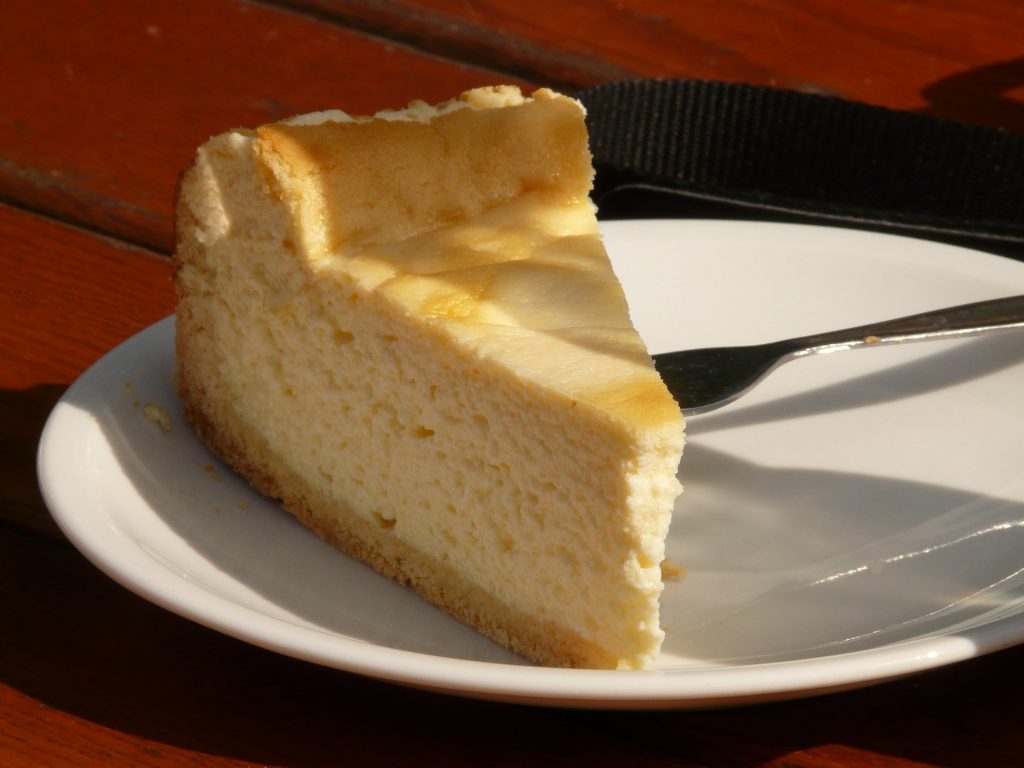 Alcohol is one good way to incorporate adult flavor into your desserts. If you're unsure how or where to even start, you may try out brandied pumpkin ice cream pie! Don't get us wrong! Pumpkin pie is good! But pumpkin pie with brandy? Now, we're making something different here. Try our recipe and we guarantee you it will send you on a baking spree. But remember, this dessert is for adults-0nly.
Recipe for Inspiration: Brandied Pumpkin Ice Cream Pie
Orange Cream Pie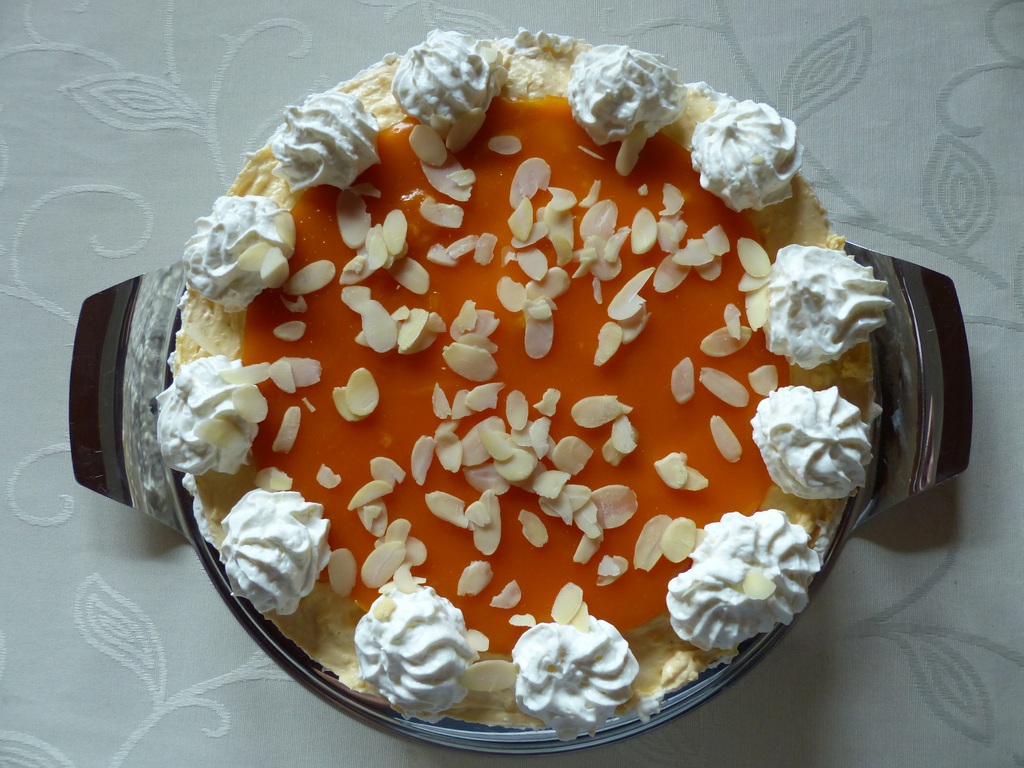 This may be last on our list, but this recipe is one of the smoothest, creamiest, and most refreshing no-bake cream pies you can ever lay your hands on. Just imagine: tangy flavors perfectly combined with whipped cream. Just thinking about this orange-flavored cream pie makes our mouths water!
Recipe for Inspiration: No-Bake Orange Creamsicle Pie