Bring the hearty flavors of Panera Bread's specialty French Onion Soup to your dinner table. Our recipe calls for quality ingredients that'll surely make for a better dining experience. 
For our version of this beloved Panera French onion soup, we'll be dousing the caramelized onions in red wine before adding the beef broth and cognac. We'll also incorporate croutons and cheeses for that classic French onion soup flavor. 
This Panera soup recipe is easy enough to follow. It's perfect for satisfying your cravings! It's a great dish for when you're having guests over. Serve this with a side of bright and refreshing strawberry arugula salad for a course with well-balanced flavors. 
What Is Panera French Onion Soup?
Panera Bread offers a variety of dishes, and their selection of soup recipes are some of the most beloved items on its roster. As a bakery and restaurant chain, you can have these heartwarming soup in a bread bowl for that hearty and filling combination. You wouldn't want to miss out on these Panera soup bowls.
In essence, Panera French onion soup is the restaurant chain's own version of the dish. A standard French onion soup recipe calls for a combination of caramelized yellow onions, beef stock, and liquor. Add toasted French bread and melted cheese on top. Because of its composition, it can either be served as an appetizer or a light entrée. 
For this copycat Panera recipe, we're elevating this crowd favorite by incorporating homemade elements into the dish. You can be sure to expect the flavors of Panera French onion soup that you love, and more! 
What Does Panera French Onion Soup Taste Like?
This homemade version of Panera French onion soup will greet you with melted Emmental or Gruyere cheese nestled on top of the soup. These cheeses should add nuttiness and creaminess to the flavor of the soup.  
Upon cutting open the gooey cheese cover, you'll immediately catch a whiff of the meaty broth. It contains caramelized onions carefully cooked in red wine, which should add a bit of sweetness and acidity to cut the richness of the beef stock. The soup component is finished with cognac to add complexity and a luxurious feel to the dish.
You'll also enjoy croutons stirred into the soup. Have a taste of freshly toasted baguettes. The pieces of french bread have been slathered with olive oil and lightly seasoned with salt and pepper. Afterward, the baguettes are broiled to melt the cheese on top. This should add variation in terms of texture and a bit of weight to the light soup.  
From presentation to the complexity of flavors, this French onion soup has all the inner workings of a great addition to an extravagant three-course meal. If you plan to use this as an appetizer, we suggest serving the main dish and a dessert that would complement the soup well.
Having a lush serving of filet mignon with merlot sauce works really well as a main dish to match the luxurious theme of your lunch or dinner. Filet mignon is an extremely tender prime cut of steak with little fat content. A slice of less fatty meat with a subtle and mellow taste like fillet mignon is probably the best choice to pair with this homemade Panera French onion soup that's already very rich.
Overall, the dominant flavors of this Panera soup should be savory with a hint of sweetness from the onions. Because of this, we recommend serving dishes that have a prominent sour and bitter taste to balance out the flavors. For dessert, our recipe for moist valentine lava cupcakes with dark chocolate ganache filling will do great with this recipe.
How To Make French Onion Soup 
The key to making a delicious Panera French onion soup is perfecting the very components that make it great. Below, we have tips on how to best execute these steps:
Caramelize The Onions
You can't have French onion soup without caramelized yellow onions. Caramelization is the process of slowly cooking sugars until they darken and sweeten. In the case of this French onion soup recipe, you should steadily cook the onions in olive oil with dried thyme and salt. Continue stirring the onions until it approaches a dark brown color and the flavors are noticeably intensified.
This may take up a bit of time. Our recipe recommends doing this process for about 20 minutes over low heat. While it may be tempting to rush the browning process by increasing the heat level of your stove, we don't suggest doing so. You won't achieve the best flavor profile needed for onion soup, and you run the risk of burning your onions which is even worse.  
Thicken Soup With Flour
French onion soup is lighter compared to other soups. Although, you still have to use a thickener to bring the soup together. Use a roux to thicken the soup. Do so by combining a bit of flour with the fat of the caramelized onions before deglazing it.
Toast The French Bread 
Bread is another essential component of French onion soup. For this recipe, broil the soup before serving so that the cheese melts on top of the lightly-seasoned crispy croutons. Toasting the baguette gives the bread a bit of structural integrity so that it won't turn into complete mush when added to the soup.
These tips come in handy to make sure that you make your best rendition of the beloved Panera soup. Have these in mind, and you'll be ready to start cooking using our recipe for French onion soup.
French Onion Soup (Panera Copycat) Recipe Video
How To Make Copycat Panera French Onion Soup
Caramelized yellow onions cooked in red wine, beef stock, and cognac is the base of this Panera French Onion Soup. Before serving, crunchy baguette croutons and cheese are added and broiled on top.
Ingredients
Onion Soup:
16

oz

yellow onions,

thinly-sliced

¼

tsp

dried thyme

¼

tsp

salt

5

cups

beef broth

3

tbsp

olive oil

1

tbsp

all-purpose flour

1

cup

red wine

3

tbsp

brandy,

or Cognac

salt

black pepper,

ground
Croutons:
1

baguette,

preferably stale, ends trimmed

3

cup

Emmental cheese,

or Gruyere, grated

½

cup

olive oil

salt

black pepper,

ground
Instructions
Onion Soup:
Preheat the oven to 400 degrees F.

Heat up oil in a soup pot or Dutch oven over medium-low heat.

Add onions, thyme, and salt.

Sauté until deeply caramelized, for roughly 20 minutes.

Stir frequently to avoid burning, while adjusting to low heat as needed, until onions form caramelized bits, or fond, at the bottom of the pot or skillet.

Add spoonfuls of the beef broth, up to 1 cup.

Allow the liquid to evaporate before adding broth again as needed.

Once your onions turn jammy and caramelized, stir in the flour and roast briefly.

Deglaze with red wine and reduce briefly.

Add beef broth and simmer until soup has slightly reduced (no more than 1/2 of its original amount), roughly 15 minutes.

Add brandy or cognac to the soup and stir to combine.

Season the soup with salt and pepper. Adjust accordingly and set aside in a warm area.
Croutons:
Brush baguette slices with olive oil on all sides. Season with salt and pepper.

Transfer to the oven and toast until crispy and golden, for roughly 5 to 8 minutes.

Increase oven heat to its maximum setting. Sprinkle half of the cheese onto the toasted baguette slices, then return to the oven and broil until the cheese has melted.
To Serve:
Ladle the onion soup until 2/3's full, then add 3 to 5 baguette slices.

Cover with roughly 4oz of the cheese.

Using a kitchen torch, heat the cheese until melted and slightly caramelized on the edges.

Garnish with parsley and serve immediately.
Recipe Notes
Broth is slowly added to the onions to release some of the fonds and also aid further in the caramelization process of the onions.

 

If you are using a soup crock or an oven proof soup bowl, increase your oven heat to its maximum setting, then place your soup crocks into the oven and broil until the cheese has melted. Serve immediately. 
Nutrition
Calcium:

1481mg

Calories:

1918kcal

Carbohydrates:

99g

Cholesterol:

149mg

Fat:

126g

Fiber:

7g

Iron:

7mg

Potassium:

1077mg

Protein:

64g

Saturated Fat:

41g

Sodium:

3654mg

Sugar:

14g

Vitamin A:

1357IU

Vitamin C:

17mg
Nutrition Disclaimer
Commonly Asked Questions
Can I make Panera French onion soup in advance?
Yes. Cooking French onion soup in advance, typically around 2 to 3 days early may even magnify the flavors of the soup. However, remember not to incorporate the croutons and cheese at this point, or else the bread will get soggy and the cheese will be unappetizing. Store your broth mixture in an airtight container and place it in the refrigerator. To serve, reheat the soup, add the crouton and cheese on top.
How do I reheat French onion soup?
When you're ready to serve your version of Panera French onion soup, take it out of the airtight container and pour the soup into individual oven-safe bowls. Heat the bowls of soup in an oven that's been preheated at 350 degrees F for 15 to 20 minutes.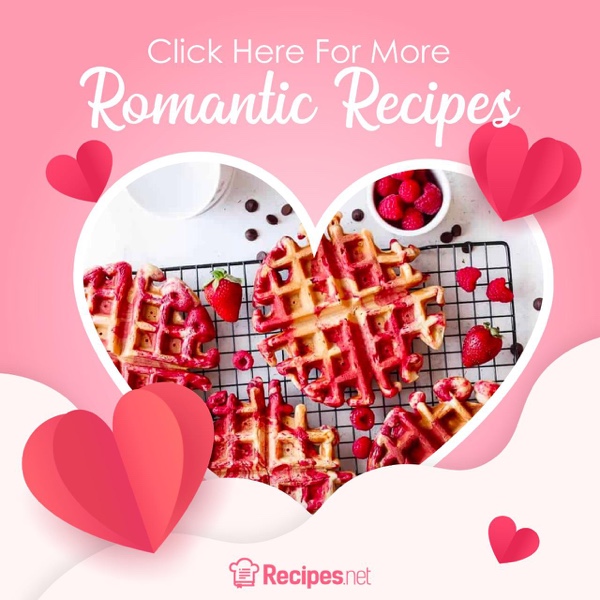 Conclusion
Have a bowl of this Panera French onion soup for a luxurious lunch or dinner with guests. Why not make this for yourself, too? It's rich, savory, and the best part is it's homemade! Taste the flavors of your favorite Panera soup bowl from your own kitchen.