Dealing with steak may be intimidating to some. For instance, techniques like roasting, searing, and broiling can be overwhelming to learn. Also, getting the right doneness at a certain temperature can be frustrating. On top of that, you still have to choose the right cut of meat. All these can be confusing for a beginner cook. 
Luckily enough, it doesn't have to be that way. This eye of round steak recipe teaches classic pan-searing techniques to cook tender steak. Eye of round steak comes from the rear leg of the cow. And as the meat comes from the hind leg, it is a lean cut with low-fat content. Meaning, you can still enjoy this cut of meat while under a stricter diet. 
The eye of round steak is easily overlooked because of its toughness. But it's actually not difficult to ensure the steak comes out tender without resorting to marinades. And that is to simply avoid moving your steaks too much while they're cooking, and to make sure you cook it fast. Medium-rare is the best level of doneness for eye of round steaks. Less effort, great results. If you're new to cooking steak, this is a great recipe to start.
Also, while we are already using rosemary to add fragrance to the steak, you can also make a gravy to give the steak even more flavor. Indeed, our savory gravy made from beef broth will definitely give greater depth to this simple steak. If you want a side dish for this meal, roasted vegetables is perfect for this dish!
Besides this eye of round steak, there are other round steak recipes that can help you achieve an elegant dish to impress your date on your fancy dinner for two. All it takes is practice and a huge appetite. If you wish to try a challenging dish, try our Rosemary Ribeye Steak recipe. There's no need to be intimidated. This round eye steak recipe is a great stepping to stone. So, let's start cooking some steak!

Tip:
If you can't find the cut of meat needed for this recipe, you can always switch it up with a ribeye or a filet mignon, if you feel like treating yourself.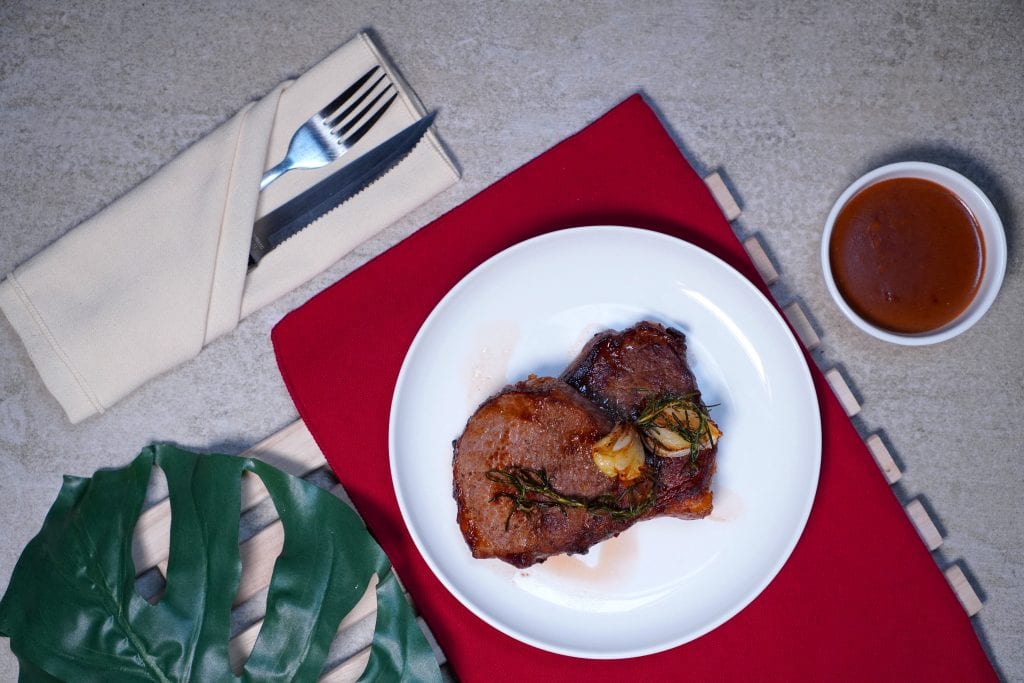 Eye of Round Steak Recipe
How to Cook Eye of Round Steak
A thick and juicy steak to try, this eye of round steak recipe is a simple and quick dish to cook. Pair it with some red wine and it'll be perfect for intimate date nights at home!
Ingredients
For Steak:
2

tbsp

unsalted butter

2

garlic cloves,

whole

3

rosemary sprigs

½

lb

eye of round steaks

salt and pepper to taste
For Gravy (optional):
½

cup

beef broth

1

tsp

onion powder

1

tsp

paprika

1

tsp

balsamic vinegar

½

tsp

cornstarch,

or 1 tbsp flour
Instructions
In a heated skillet, drop in a tablespoon of butter. Making sure not to burn the butter.

Season with salt and pepper and sear the eye of round steaks in your skillet. Moving the steaks unnecessarily will make it tough and rubbery.

Sear the edges of your steak until a crisp, golden brown outer layer forms. Or you can do the finger test to check if it is medium-rare.

Now, drop in another tablespoon of butter to your skillet.

Throw in a few sprigs of fresh rosemary and 2 cloves of crushed garlic. The rosemary-garlic infused butter will add a great depth of flavor to your steak. Remove the steak from the skillet and set aside.
For Gravy:
Make a simple gravy from pan drippings with this simple recipe. In the same skillet add your beef broth, onion powder, and paprika.

Add the balsamic vinegar, cook for 2 to 3 minutes or until it comes to a boil.

Turn the heat to medium-high and mix the cornstarch (or flour) to your gravy and bring to a boil.

Drizzle over your seared medium-rare eye of round steak and dig in! This decadent slice of heaven is sure to leave you craving for more.
Nutrition
Sugar:

1g

:

Calcium:

5mg

Calories:

660kcal

Carbohydrates:

3g

Cholesterol:

256mg

Fat:

36g

Fiber:

1g

Iron:

1mg

Potassium:

59mg

Protein:

73g

Saturated Fat:

18g

Sodium:

437mg

Vitamin A:

921IU

Vitamin C:

1mg
Nutrition Disclaimer
Frequently Asked Questions
What is the finger test for steak?
First, you determine the feeling of raw meat by relaxing your hand and pressing on the area between the thumb and base of the palm. It should feel a little bouncy and soft. When you move your thumb to the index finger, the same area will feel a little firmer than before. This is how a rare steak feels like. Slide your thumb to the middle finger, and that area will feel slightly tenser. This is the feeling of a medium-rare steak. Pressing the thumb to the ring finger, you feel the area becoming springy, which is the feeling of a medium steak. Connecting the thumb and pinky finger will make the area firm to touch. And that will be how a well-done steak feels.
How do I make a tender eye of round steak?
If you are still apprehensive of using this tough cut and want a sure way to tenderize the meat, we suggest using a mallet. Of course, not everyone would have that on hand. But, using whatever kitchen tool available, you can pound the steak to break the connecting tissues. This also ensures that it cooks on an even surface.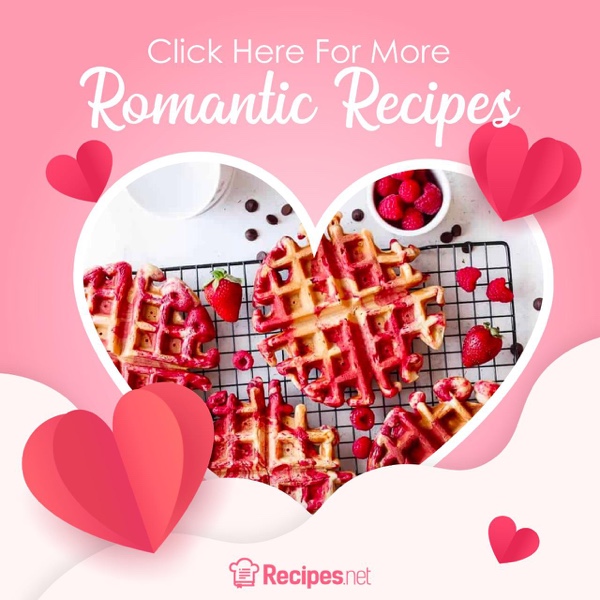 Conclusion
This simple recipe has incorporated techniques applicable to a number of other cuts of beef. It's a beginner starting point for pan-searing techniques to achieve moist and tender steak. The eye of round steak is also great for roasting, grilling, or broiling so don't be afraid to try your hand at other steak recipes.
Topics: