This copycat Red Lobster snow crab legs recipe is the perfect meal for seafood and crustacean lovers! It's inspired by the popular restaurant chain Red Lobster's own iconic dish. A lot of people have fallen in love with Red Lobster's crab legs, so we decided to recreate it in this recipe. In case you didn't know, snow crabs are the smaller counterpart of king crabs. However, despite their small size, snow crabs are famed for their soft, fibrous meat and unique flavor. Their meat turns white when cooked, hence the name "snow crab". These crustaceans also boast a flavorful and savory taste that will definitely leave any foodie begging for more!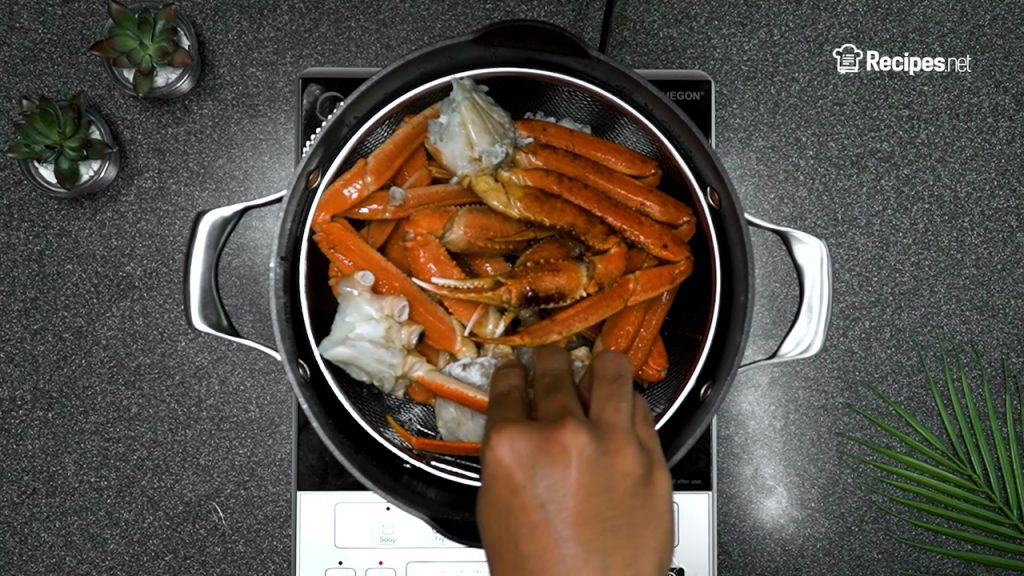 In this recipe, we'll guide you through the quick and easy way of cooking snow crab legs. Some would think that cooking crustaceans like crabs and lobsters is daunting, but we'll show you that it's easy and completely hassle-free. Snow crabs are usually frozen and pre-cooked when bought from the grocery store, like king crabs. That's why this recipe only requires the main ingredient to be boiled before serving.
Snow crabs are not only easy to cook, they're easy to eat too. The shell is softer and thinner than a king crab's, so there's no need to use a crab cracker. You can also easily pick the meat with your fingers. Snow crab legs are also tasty on their own. But to further elevate the taste of the crab legs, we recommend a melted butter and parsley dip to go along with it. Make your dinner for two fancy with this snow crab legs recipe inspired by Red Lobster! It's flavorful, savory, and definitely filling. Did you like this snow crab legs recipe? If so, we recommend you give this king crab legs recipe a try!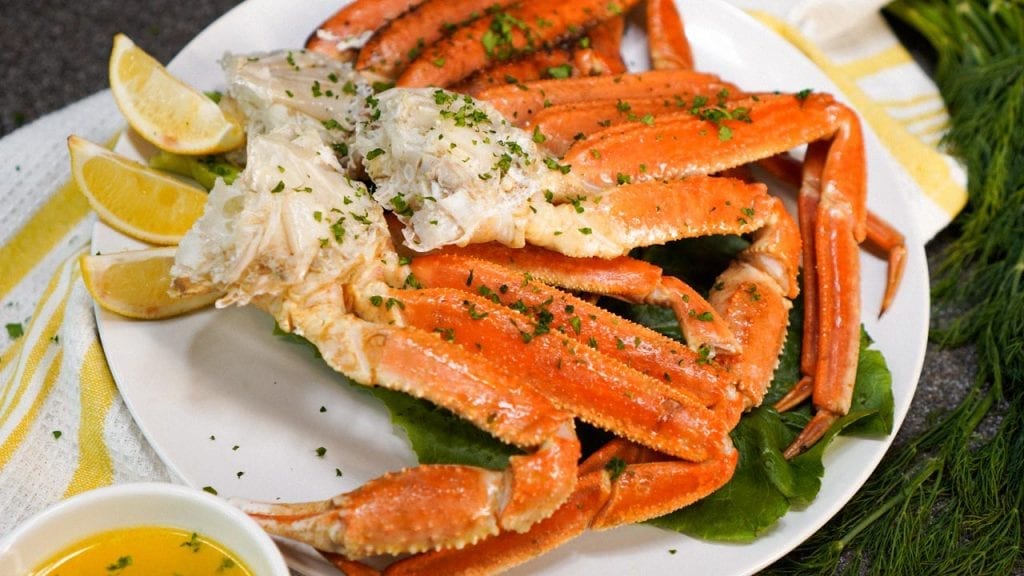 Copycat Red Lobster Snow Crab Legs Recipe
How To Make Copycat Red Lobster Snow Crab Legs
Taste the ocean with the savory and tender meat of snow crab legs, boiled and enjoyed best with a garnish of parsley and a melted butter dip. This Red Lobster crab legs recipe is the perfect choice for a fancy seafood dinner with friends and family.
Ingredients
2

lb

snow crab legs,

frozen and rinsed

3

cups

water
For Butter Dip:
3

tbsp

unsalted butter,

melted (optional)

2

tbsp

parsley,

(optional)
For Garnish:
extra parsley,

for garnish
Instructions
Prepare the snow crab legs. Rinse well before cooking.

Bring 3 to 4 cups of water in a large stock pot to a boil.

Place the snow crab legs on a strainer or vegetable steamer small enough to fit inside the stock pot. Make sure the strainer or streamer isn't touching the water.

Cover the stock pot. Steam the snow crab legs for 5 minutes, or until heated through.

Sprinkle parsley on the snow crab legs and serve with melted butter and parsley as dipping sauce.
Recipe Notes
This dish can also go well with a melted butter dip that has a squeeze of lemon juice in it. You can also try a garlic butter dip for a fuller taste.
Nutrition
Sugar:

1g

:

Calcium:

24mg

Calories:

83kcal

Carbohydrates:

1g

Cholesterol:

31mg

Fat:

6g

Iron:

1mg

Potassium:

84mg

Protein:

7g

Saturated Fat:

4g

Sodium:

323mg

Vitamin A:

293IU

Vitamin C:

4mg
Nutrition Disclaimer
Frequently Asked Questions
What's the difference between king crabs and snow crabs?
Snow crabs are relatively smaller than king crabs. However, the former has a softer shell that can be easily cracked open using one's hands. The snow crab's meat is also more fibrous, making it easier to shred with one's fingers. Still, the snow crabs' size does not affect its taste as both crab species are just as delicious. Snow crab meat is described to have a particular sweet and subtly briny flavor, while the king crab's meat is rich and sweet. Both crustaceans' legs provide a lot of meat. Although the king crabs' legs are actually shorter, they are thicker compared to the snow crabs'. Meanwhile, snow crab legs are longer, but a bit thinner compared to its larger counterpart.
Which crab is cheaper?
Snow crabs are more affordable than king crabs because of their difference in size and availability in the market. King crabs are rarer in supply because their harvesting season is shorter. At the same time, restaurants opt for king crabs because they are bigger. The steady demand and limited supply combine to make the king crab a highly prized delicacy. This leaves the snow crab as the cheaper alternative for households.
Conclusion
Eating crabs is a filling gastronomic experience! From cooking to eating, you'll have a fun time following this recipe and tasting it, too. We know you'll love this Red Lobster-inspired snow crab legs recipe, so go on and give it a try!