Looking for ways to fancy up a plain chicken breast for Thanksgiving dinner? Your search is over! Our Cranberry and Brie Stuffed Chicken breast might be the best chicken recipe you'll ever make! The sweet cranberries and creamy brie cheese stuffing make the perfect pair. This recipe will give your chicken a sensational flavor that has a sweet and tangy kick!
This stuffed chicken breast recipe is a must serve for casual lunches, dinners, and unforgettable special occasions. There are many stuffed chicken recipes that you can choose from, like our Crockpot Spinach-Stuffed Chicken Breast Recipe and Herb and Cheese-Stuffed Chicken Thighs Recipe.
Stuffing your chicken may seem intimidating but you'll be surprised by how quick and easy you can do it! Infusing your chicken with the tempting flavors of the cranberry and brie stuffing is definitely worth it!
Roast Recipes For Your Thanksgiving Menu
And what's a Thanksgiving table spread without a roast? If you're still looking for more roasted ideas to add to your Thanksgiving dinner table, our savory Roasted Chicken with Sweet Garlic, Melted Onion, and Sour Orange Recipe might put a halt to your search! This succulent roast chicken recipe is as flavorful as the name suggests! It's so good, your guest might not believe you made it in your kitchen!
But if you think our stuffed chicken breast is the right chicken recipe to add to your table, our Crockpot Dr. Pepper Roast Beef Recipe is the perfect addition to your Thanksgiving main dishes. It uses soda which adds a sweet hint to roast beef as it slowly cooks in your crockpot.
Curious for more roast dishes? We've got a long list of roast recipes you can try, from a Roasted Sweet Potatoes Recipe to a Juicy Pork Roast Recipe.
Making Stuffed Chicken Breast Recipes
Chicken breasts are our go-to chicken part for our everyday meals that we often forget we could spice it up for our Thanksgiving dinner. Chicken breast is one of the most flexible and uncomplicated white meat. You can cook it in a lot of ways!
You can flatten it and skillet like in our Maple-Mustard Skillet Chicken Recipe or make them extra tender and juicy with our Sous Vide Chicken Breast Recipe. But splitting your chicken breasts and filling them with vegetables or spices makes it a worthy addition to your Thanksgiving menu!
Stuffing chicken breasts makes our stuffed chicken recipe more fun and flavorful. It helps you discover wonderful ways to add more flavors to your plain chicken breast and learn the easiest and quickest way for you to stuff your chicken. If you're new to stuffed chicken recipes, we're here to give you tips and ways to stuff your chicken! 
One of the simplest ways you can find mostly in stuffed chicken breast recipes is by slicing a small pocket in the side of your chicken breast. This method is used for fairly thick pieces of chicken breast just like our Cream Cheese Stuffed Chicken Breast Recipe. Looking for more healthy stuffed chicken breast recipes? Our cream cheese stuffed chicken breast is paired with bitter spinach making it packed with tons of nutrients!
The one we're using in our cheese stuffed chicken breast recipe is called the butterfly method. We're slicing our chicken breast in half so that it folds open like a butterfly's wings. But be careful not to cut it all the way through to keep our chicken breast intact and connected. In this way, it's easier to pound our chicken breast using a mallet or a rolling pin. Cutting our chicken this way makes our stuffed chicken breast cook quicker too.
Tips In Making Our Recipe And Variations To Try
To make this stuffed chicken breast recipe, we're using thin boneless chicken breasts. This part of the chicken absorbs the flavors of our ingredients easily. Boneless chicken breasts are also easy to find and they are high in protein.
Be sure to pat dry your chicken with paper towels! Starting with a dry chicken surface helps the chicken absorb flavors when we sear it in the skillet. We're searing our chicken in stainless skillets for easier and quicker cooking. 
Once your stuffed chicken is in the skillet, resist the urge to move your chicken around as you cook it. We need to sear it without interruption to keep it moist. Make sure to bake your stuffed chicken in the oven all the way through. This helps us achieve that nice browning on the outside without having a raw chicken on the inside. 
You can also experiment with different stuffing combinations that will bring a unique flavor to your chicken. You can reinvent your typical chicken cordon blue and stuff it with Havarti cheese and thyme. If you feel like exploring, you can also try a Moroccan stuffing with couscous, apricots, and pine nuts.
For another pan-seared oven baked chicken recipe, check out our Crispy Lemon Chicken Recipe. The refreshing lemon elevates the juicy chicken with its zesty flavor. 
What To Serve With Stuffed Chicken Breast
This surprising combination of the sweet cranberry and salty brie cheese will be a showstopper for your next holiday. And to impress your friends and family more, pair our baked stuffed chicken breast with roasted asparagus to complete the classic chicken and asparagus pair!
Our tasty Garlic Parmesan Roasted Asparagus Recipe will be a hit on your Thanksgiving side dishes giving the perfect balance to your sweet and tangy stuffed chicken breast. The kids will surely love the pair of mushy and softly-baked Mashed Potatoes with Parmesan and tender chicken breast capturing their tricky taste buds.
Some of your dishes took a little while to cook? Quench everybody's thirst with a glass of our Classic Bloody Mary Cocktail. This cocktail recipe is so easy and quick to whip up, it only takes 5 minutes to make! A perfect last-minute drink idea that your guests will surely love.
This quick and easy Keto Stuffed Chicken recipe puts a tasty and sophisticated dish at your table. Add it to the list of your fancy chicken recipes at your home to make your weeknights extra special.
Cranberry And Brie Stuffed Chicken Breast Recipe Video
How To Make Cranberry And Brie Stuffed Chicken Breast
An easy stuffed chicken breast recipe that gives you healthy, filling, and elegantly flavorful chicken tenders filled with sweet cranberries, creamy brie, herbs, and spices. 
Ingredients
1

lb

chicken breasts boneless and skinless,

butterflied

5

oz

brie cheese ,

cut into 6 long slices

3

oz

red onion,

minced

1

large garlic clove,

minced

5

tbsp

vegetable oil,

divided

6

oz

spinach,

chopped

½

cup

cranberries,

dried

½

tsp

thyme,

dried

Salt,

to taste

Ground black pepper,

to taste
To Serve:
4

oz

Steamed vegetables

Chopped parsley
Instructions
Preheat the oven to 375 degrees F.

Heat up a skillet with 2 tablespoons of oil. Saute the garlic and onion until translucent, stirring occasionally.

Add the spinach, cranberries, and thyme. Saute briefly.

Season the spinach mixture with salt and pepper. Adjust accordingly then set aside to cool down.

Lightly pound the chicken breasts to tenderize using the flat side of the meat mallet or a rolling pin.

In the middle of an open chicken tender, place 2 slices of brie and 2 tablespoons of spinach stuffing next to it. Fold it in half, tuck in the ends, and seal it with toothpicks.

Season your chicken on both sides with salt and pepper. Return the skillet to medium heat and swirl the remaining 3 tablespoons of oil. Add stuffed chicken and sear for about 3 minutes per side.

If your skillet is oven-proof, remember to cover it. You can also transfer the chicken to a baking dish, cover, and bake for 25 minutes.

Remove it from the oven, let the chicken stand for 5 minutes, and remove the toothpicks.

Serve hot with steamed vegetables, spoon juices on top, and garnish with chopped parsley. Enjoy!
Recipe Notes
Feel free to add sweet and mild chili peppers with olive oil, salt, black pepper, and asparagus to your roast for extra flavor.

You can also turn this into a bacon wrapped stuffed chicken by tightly wrapping the chicken with bacon before searing and we guarantee that it won't last a minute on your table. Bake your bacon wrapped stuffed chicken for 25 to 30 minutes at 375 degrees F.
Nutrition
Calcium:

157mg

Calories:

558kcal

Carbohydrates:

7g

Cholesterol:

144mg

Fat:

40g

Fiber:

2g

Iron:

2mg

Potassium:

1003mg

Protein:

44g

Saturated Fat:

27g

Sodium:

519mg

Sugar:

2g

Vitamin A:

5642IU

Vitamin C:

22mg
Nutrition Disclaimer
Commonly Asked Questions
How do I store stuffed chicken breasts?
You can store stuffed chicken breasts in an air-tight container or zip-lock bags in the fridge and it'll last for up to 3 to 4 days. You can also freeze your stuffed chicken for up to 3 months in the freezer. Be sure to place it in an airtight container or a glass container to store it properly.
How do I reheat stuffed chicken breasts?
You can reheat stuffed chicken breasts in the oven under 350 degrees F for 20 to 30 minutes or until warm inside. Make sure to cover it tightly with a foil to ensure that your chicken will still be moist.

How do I know if the stuffed chicken breasts are cooked?
Insert a meat thermometer in the thickest part of your chicken and if the temperature reaches 165 degrees F, then your chicken is thoroughly cooked. But if you don't have a thermometer with you, you can check if it's cooked by cutting into it. If the juices run clear, your chicken is fully cooked. If the juices are red or pinkish, you may have to keep it in the oven a little longer until the juice is clear.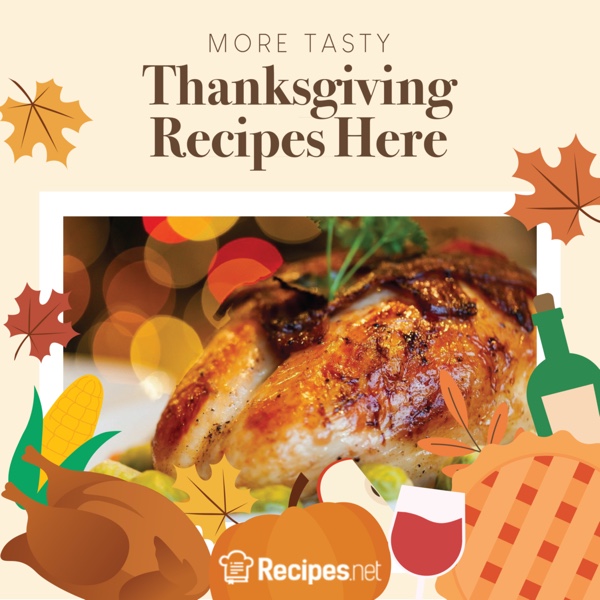 Conclusion
Try out this easy recipe that will give you a sophisticated lunch or dinner and let stuffed chicken recipes up your cooking game! This stuffed chicken breasts recipe will give you chicken tenders that are moist, flavorful, and juicy⁠— exactly how we want them. Serve it with a side of green salad or roasted vegetables and your healthy, hearty, and elegantly flavorful meal is set.