We're bringing you grilled beef tenderloin steak for a simple and memorable main course at home. This steak recipe is ideal for special nights like a Valentine's Day celebration. We have our juicy and mouth-watering grilled beef, a flavor-packed dates essence sauce, and two classic delicious sides that go perfectly with the smoky and savory flavors of our meat.
For the drinks, you can serve our frozen fruit punch for a delicious palate cleanser. Wondering what appetizers and desserts you can make to complete your full course meal? Read on because we've got you covered.
What's in Our Grilled Beef Tenderloin?
This dish stands out from many grilled beef tenderloin recipes with the flavorful elements put together in harmony. The perfectly grilled tenderloin is paired with a sweet and tangy dates-infused BBQ sauce. Then, it's served with two classic delicious sides that go best with the smoky and savory flavors of our meat. 
Our steak rub is made of ground black pepper, garlic powder, salt, and ground black pepper. This simple steak seasoning brings out the best flavors in our beef loin once grilled. Another secret in the best way to cook beef tenderloin is timing and heat levels. By getting them right we can lock the flavors of the meat inside and get our desired level of doneness.
Our full-flavored date essence might sound foreign to you. But you might already know about dates-infused BBQ sauce that's deliciously paired with steaks. Dates are perfect for sauces because of their natural sweetness and creamy texture. It completes the sweet and tangy flavor combination of our divine steak sauce.
Lastly, for the side dishes of this tenderloin recipe, we've got mashed potatoes and asparagus with onions and mushrooms. The delicate taste of the creamy mashed potatoes works well with the smoky flavor of the grilled beef. Meanwhile, the asparagus not only adds a crunchy bite to the mushrooms, but it's also actually a natural aphrodisiac, making it a fantastic ingredient for your special date night!
Tips on Making Grilled Beef Tenderloin
Here are some grilling tips you might want to take note of when making this grilled tenderloin steak:
Season the beef evenly throughout.

By doing this you get an even fuller flavor in each bite and slice of your steak. Make sure that the rub covers your steak entirely so you'll have a nice and even flavor.

Cook your meat at the right temperature

. Too much or lack of heat will result in the moisture coming out of your beef. This will result in an unwanted gummy texture. We suggest inserting a meat thermometer in the side of the cut, tip in the center, not touching the bone or fat, for accurate checking and to cook your beef loin with your desired level of doneness.

Bring your steak to room temperature

before grilling. In grilling tenderloin steak, you must let it rest for at least 15 to 20 minutes after getting it out of the fridge to grill it. This is for your steak to cook evenly and to avoid the exterior of your meat burning and the inside being cold once grilled. 
Follow the delicious pairing suggestions that we have in our CAQ section down below and complete your special dinner checklist complete in no time. Let's start with your main dish!
Grilled Beef Tenderloin Recipe Video
How To Make Grilled Beef Tenderloin
Sink your teeth into this grilled beef tenderloin that's made flavorful with a tangy and sweet essence overtop, for a hearty and belly-filling dinner meal!
Advertisement
Continue Reading Below
Ingredients
For Beef Tenderloin Steaks:
¼

cup

olive oil

¼

cup

balsamic vinegar

2

tsp

Italian seasoning

1

tsp

salt

½

tsp

garlic powder

½

tsp

ground black pepper

2

beef tenderloin steaks,

roughly 8 oz each

cooking spray
For Date Essence:
10

oz

dates,

pitted

1½

tsp

yellow mustard powder,

ground

¼

cup

apple cider vinegar

2

tbsp

olive oil

salt and ground pepper,

to taste
To Serve:
1

cup

mashed potatoes

2

oz

salad,

or vegetables, done to your preference
Instructions
Beef Tenderloin Steaks:
Combine balsamic vinegar, olive oil, Italian seasoning, garlic powder, salt, and pepper in a mixing bowl. Whisk until evenly incorporated.

Place your steaks inside a resealable bag. Pour the marinade into the steaks, seal,  and transfer to a chilled area. Allow to marinate for at least 2 hours, no more than 5 hours.
Dates Essence:
While the steaks are marinating, combine all your ingredients for the Dates Essence in a food processor or blender. Puree until smooth.

Season to taste with salt and pepper. Adjust accordingly and set aside.
Grilling Beef Tenderloin Steaks:
Preheat the grill and grease with cooking spray.

Drain the steaks from the marinade (do not discard), then grill the steaks to your desired doneness, roughly 8 minutes for medium doneness.

Baste the steaks with the marinade as needed, and flip over occasionally. Grill all sides of the steaks.

Allow the steaks to rest briefly once grilled.
To Serve:
Spread 2 tablespoons of the date essence per plate, then place the steaks next to it for plating.

Serve with potatoes and a side of salad or vegetables of your choice. Enjoy!
Recipe Notes
In this recipe, we used 1 cup of mashed potatoes and 2 ounces of roasted vegetables per serving, consisting of asparagus, red onions, and brown beech mushrooms.
Advertisement
Continue Reading Below
Advertisement
Continue Reading Below
Commonly Asked Questions
What is the difference between tenderloin and filet mignon?
Tenderloin and filet mignon are cuts from the same part of the cow which is the tenderloin. Basically, filet mignon is a part of the tenderloin that is the most delicate steak cut from a cow, hence being one of the most expensive cuts. But generally, tenderloin is the most tender cut of beef. It gives out a generous amount of juices and is amazingly thick as a meat cut.
Do you close the grill when cooking steak?
In this beef tenderloin recipe, we're grilling our meat in the open on an electric grill to get that crispy caramelization on the exterior of our meat and medium doneness. But if you're using outdoor grills like a pellet grill, you can grill steaks with thick cuts with the lid closed to cook the meat more evenly and have that browned crusty exterior and perfectly cooked middle.
What to serve with grilled beef tenderloin?
In this recipe, we're serving our steak creamy mashed potatoes and crunchy asparagus with savory onions and mushrooms on the side. You can make a seafood appetizer with this spicy baked oyster recipe if you wish. Then serve a sweet and elegant dessert with our buttermilk panna cotta recipe. For red wine pairings, we suggest going for those that match the smokey and savory taste of grilled beef tenderloin like Merlot and Cabernet.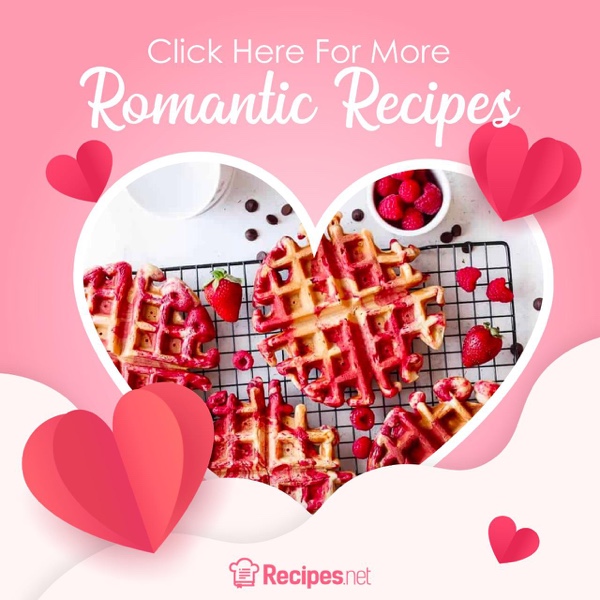 Conclusion
This grilled beef tenderloin will make you want to finish everything on your plate. Have slices of fine, juicy, restaurant-quality beef tenderloin at home with the perfect sides, any time you wish.
Advertisement
Continue Reading Below
Topics:
Advertisement
Continue Reading Below
Advertisement
Continue Reading Below