Being extra does not excuse your favorite alcohol mix! Not only that martini is among the best-known cocktails but, it also has many variations including our citrus-flavored cocktail. Furthermore, this orange martini takes a leap from your usual mixes. You'll easily fall in love with its smooth and balanced flavor. Vodka martini, orange, and chocolate undeniably make up a lovely trio! So let's toast to a sweet twist of this classic drink at your next cocktail party or for your upcoming romantic dinner for two and enjoy the citrus flavor of orange and sweet touch of bittersweet chocolate.
Also, try James Bond's take on a martini— it's shaken not stirred. Its dilution perfectly fits light drinkers. If you just want to pamper yourself and enjoy the night, this lovely martini mix suits for you.
If you love chocolate and don't want citrus in your martini, we've got you covered with our Ultimate Chocolate Martini Recipe. For a chocolatey after-dinner cocktail with a kick of coffee, try whipping up our Baileys espresso martini instead! Call up your friends and indulge in delicious drinks with a kick with these alcohol recipes for a fun-filled weekend!
This recipe is included in our 20 Easy Culinary Recipes To Master, check out the other recipes you can try!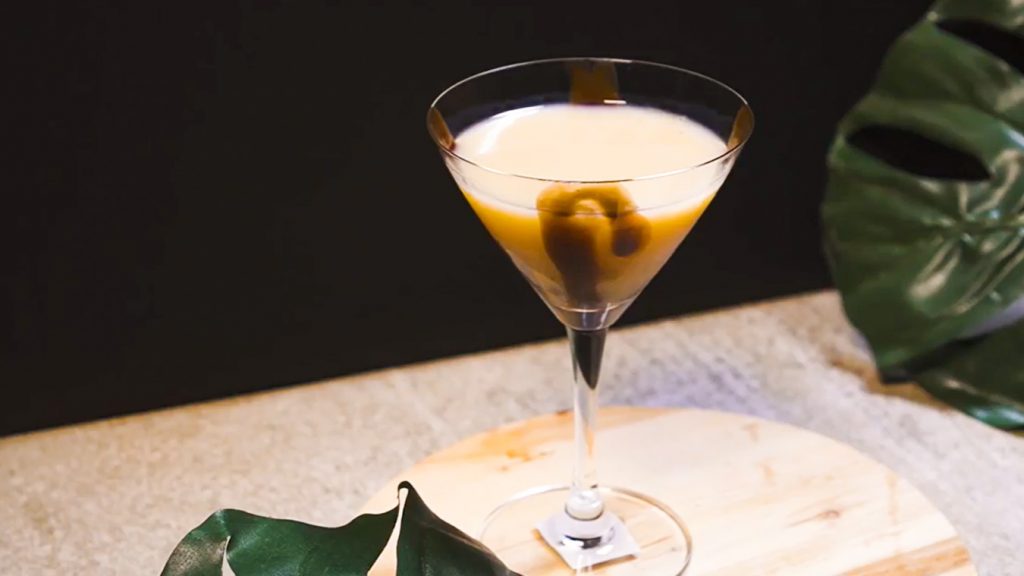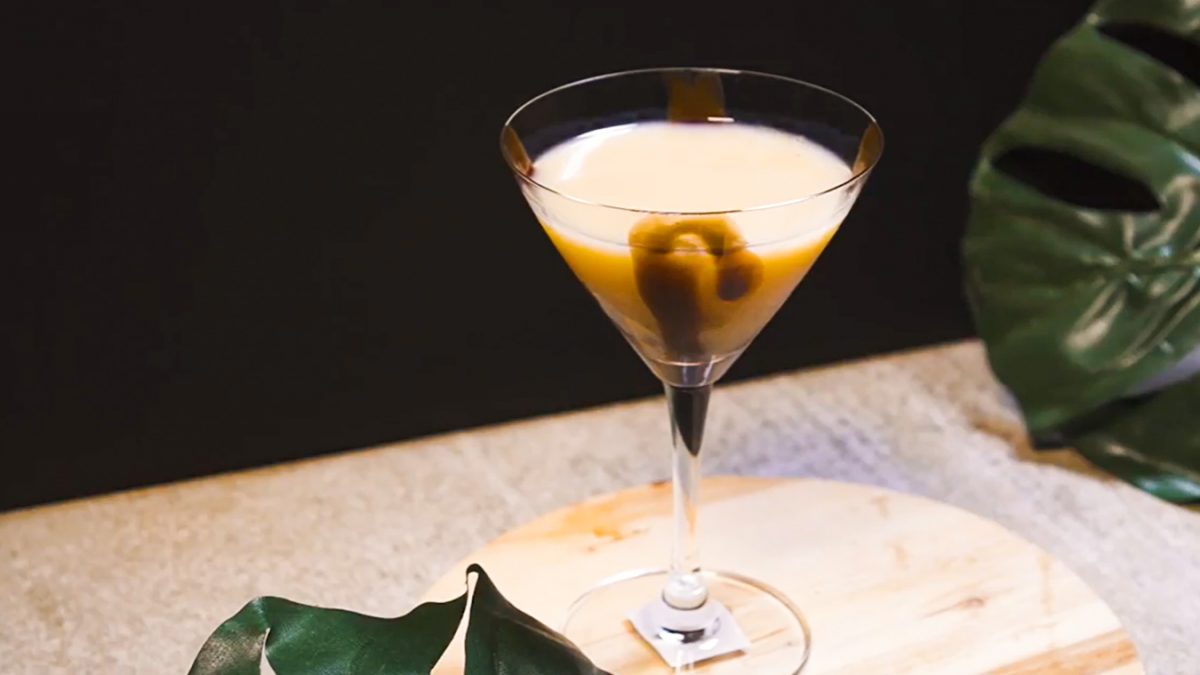 Chocolate Orange Martini Recipe
How To Make Chocolate Orange Martini
Try this quick and easy Chocolate Orange Martini recipe for a citrusy and chocolatey version of the classic martini.
Ingredients
2

pcs

ice

4

tbsp

orange liqueur

4

tbsp

Frangelico

4

tbsp

creme de cacao

3

tbsp

vanilla vodka

3

tbsp

Irish cream

chocolate syrup,

for garnish

chocolate chips,

for garnish
Instructions
Spread the desired amount of chocolate syrup inside the chilled martini glass. Set aside.

Put ice in a mixing glass.

Add in the orange liqueur, Frangelico, creme de cacao, vodka, and Irish cream.

Cover the mixing glass and shake.

Garnish the martini glass with chocolate chips.

Pour the mixture in the chilled martini glass. Serve and enjoy!
Recipe Notes
Remember to chill your martini glass before making your drink.
Nutrition
Sugar:

45g

:

Calcium:

1mg

Calories:

641kcal

Carbohydrates:

62g

Cholesterol:

1mg

Fat:

6g

Iron:

1mg

Monounsaturated Fat:

1g

Polyunsaturated Fat:

1g

Potassium:

18mg

Protein:

1g

Saturated Fat:

4g

Sodium:

5mg
Nutrition Disclaimer
Commonly Asked Questions
What are the different types of orange liqueur?
You can use cointreau, curacao, grand marnier, and triple sec for this dirty orange martini. If you want a smooth and crisp flavor to your cocktail, we suggest going for Cointreau, which is an orange-flavored triple sec liqueur. Meanwhile, Curacao is also an orange-flavored liqueur that's less sweet and has a dry finish. Grand marnier on the other hand is a hybrid of a curacao and triple sec hybrid and has a heavier and sweeter flavor than most triple secs. Lastly, a triple sec gives a strong and sweet flavor, made from dried peels of bitter and sweet oranges. You can take your pick among these different styles of orange liqueur and have your dirty orange martini just the way you want it.

What defines a martini?
A martini is basically a mixture of gin and vermouth and is garnished with olive and orange or lemon peel. It has many variants including dry, wet, and dirty martini. This cocktail is a strong drink that requires slow sipping. In fact, it has 32% alcohol content with 2.25 ounces of fluid traditionally. A typical orange martini consists vodka or gin, dry vermouth, triple sec, and orange bitters.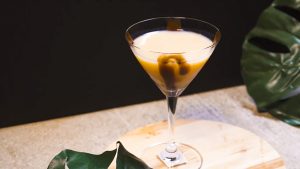 Conclusion
Pamper yourself with this classic martini with a twist! This Dirty Orange Martini is best during spring as it has the perfect touch of citrus flavor from the orange liqueur. Plus the rich chocolate taste makes this really special. Start to chill your martini glass and savor a flavorful and exciting Dirty Orange Martini.