Treat your loved ones with the perfect dessert to end your Christmas celebration! This recipe bakes sugar cookies that are so soft and chewy, we guarantee that everyone would love a bite! It's easy to make and only uses a few ingredients, too.
For fans of perfectly baked golden brown sugar cookies, this is the recipe for you. Even better, you can make them for just about any holiday! They're great treats for Halloween, Valentine's Day, and even Thanksgiving.
We have plenty of easy cookie recipes that make a batch that's as tasty as this one, like these peppermint-flavored cookies with delicious cream cheese frosting. Serve them both for a delightful sweet snack or dessert for the holidays.
What Are Sugar Cookies?
Sugar cookies are a kind of thick, chewy cookie whose main ingredients include sugar, flour, butter, eggs, vanilla, and baking powder or baking soda. While some are cut out in all kinds of shapes, most are baked as circles. Most of them are light brown in color, but others are baked to a golden brown hue.
Sugar cookies have a high ratio of flour to fat (butter). This means that their dough is much sturdier than those of other kinds of cookies. They actually hold their shape better than others, which is why they're the ideal for decorating!
What do they taste like? Sugar cookies often taste sweet, buttery, and are cakey in texture. Its palatable vanilla flavor also makes it a go-to, classic dessert, thanks to its simple but delicious taste. While some may be crisp when taken out of the oven, they get a lot softer once iced!
Shortbread, Butter Cookies, And Snickerdoodles
Sugar cookies are often confused for butter cookies, shortbread cookies, and even Snickerdoodles. Discover how these sweet yummy treats compare to one another.
Shortbread – Despite its name, shortbread cookies are actually a traditional Scottish biscuit. They are often crumbly and are baked at a lower temperature than sugar and butter cookies. Shortbread has the highest ratio of butter to flour, hence its crumbly body. You can make a shortbread version of Christmas cookies for another dessert on the dinner table.
Butter Cookies – Butter cookies are unleavened or don't use leavening agents such as yeast or baking powder. These leavening agents usually give baked goods their structure. Because butter cookies don't have such, their bodies are much firmer and their textures tend to be quite crisp. Unlike sugar cookies, they come in all sorts of shapes. This is made possible by the use of handy piping bags!
Snickerdoodles – This is a type of sugar cookie, but instead of the usual white sugar, they're rolled in both white sugar and cinnamon. They often have cracked surfaces and can have varying textures depending on the ingredients used. They're also more popular in the U.S. than in other parts of the world.
How To Make Classic Sugar Cookies
This recipe makes for simple but classic and scrumptious sugar cookie desserts to serve for the holiday season. Specifically, we'll show you how to make sugar cookies without baking powder. A lot of sugar cookie recipes require baking powder in their ingredients. But in this version, all you'll need are all-purpose flour, baking soda, cream of tartar, and a couple more ingredients.
So, even if this isn't a 3 ingredient sugar cookies recipe, it's still very easy to make. Even more, most of the ingredients needed to make them are staple baking ingredients every home chef has already stocked up.
And if you're ready to make them, we actually have a few tips for you to keep in mind:
Make sure to correctly measure your dry ingredients. Using too much flour for the dough might give you too dry or too crisp cookies. Sifting and weighing will greatly help in getting accurate measurements!
Don't overmix the ingredients and just fold them together until they're evenly incorporated. Overmixing and overworking your dough will make your cookies tough and dry.
Don't ever skip resting and refrigerating the dough. Doing so stiffens up the dough, making it easier to handle once cutting into shapes.
And speaking of cutting the dough, how thick should sugar cookies be? In this recipe, we recommend cutting the dough into 1-centimeter thick circles for the best eating experience. The general idea with baking sugar cookies is that thicker is always better. If you have thin ones, don't bake them; just join them into the next cookie.
Dusting the parchment paper with some flour can also help make handling the dough easier. This tip will be extra helpful when you're rolling the dough flat and cutting out shapes from it.
This last tip is for those who want their cookies to really hold their shape. After cutting and before baking, you may refrigerate the cookies for a couple of minutes to help chill the butter. The colder the butter, the slower it will melt, giving the cookies a firmer edge.
Easy Cookie Decorating Ideas
Decorating sugar cookies is easy! And do you know what's the best thing about all these cookie decorating tips? You can use them for just any kind of treat.
Again, this recipe doesn't have steps on how to make frosting or icing for your sugar cookies. However, we can share with you some easy frosting recipes and tips on how to decorate them.
Make a Peppermint Buttercream Frosting that's simple to make and has festive flavors that will work amazingly with your freshly baked Christmas cookies. If you're on a strict diet, you might also want to give this Low Fat Cream Cheese Frosting a try.
As for decorating your cookies, always make sure to add any additional toppings quickly after applying the icing. The icing will harden after around 10 minutes. So, add sprinkles or other treats when the icing is still wet. You can also use toothpicks for doing intricate decorations.
Make snowflakes, Christmas trees, or snowman decorations with your icing and toppings! Get creative with how you want to serve these delicious sugar cookie desserts for the holidays.
Favorite Sugar Cookies Recipe Video
How To Make Favorite Sugar Cookies
Bite on soft and chewy sugar cookies this Christmas season for a truly delightful holiday treat. Try this easy to make sugar cookies recipe and you'll find out why it's everyone's favorite.
Advertisement
Continue Reading Below
Ingredients
1½

cups

powdered sugar

1

cup

unsalted butter ,

at room temperature

1

egg,

beaten

1

tsp

vanilla extract

2½

cups

all-purpose flour

1

tsp

baking soda

1

tsp

cream of tartar
For Serving:
Instructions
Preheat the oven to 375 degrees F. Grease and line a cookie sheet with parchment paper.

In a bowl and using a strainer, sift together the flour, cream of tartar, and baking soda. After sifting, whisk to incorporate, then set aside.

In a separate bowl, cream together the butter and sugar until fluffy and it doubles in volume.

Add the egg and vanilla extract. Continue creaming.

Sift and fold the flour mixture into the butter mixture until evenly incorporated.

Prepare the parchment paper. Place your cookie dough on top.

With the parchment paper, roll the dough into a log roughly 5 centimeters in diameter.

Transfer to a chilled area then rest the dough for 2 hours.

After resting, roll the dough out of the parchment paper and cut into shapes roughly 1-centimeter thick.

Place the cut dough onto the parchment lined cookie sheet and bake for 7 to 8 minutes, until the edges are light brown in color.

Let it cool and serve with milk or your favorite drink. Enjoy!
Recipe Notes
To really get into the holiday spirit, save your milk and pair these sugar cookies with a yummy, Non-Dairy Eggnog drink instead.
Advertisement
Continue Reading Below
Advertisement
Continue Reading Below
Commonly Asked Questions
Why are my sugar cookies hard?
As mentioned above, your cookies may be hard because of too much flour. Properly weigh and sift your dry ingredients to make sure they're the right measurement. Also, make sure not to overbake your cookies. If possible, set a timer to help remind you when they're done baking in the oven.
How to keep sugar cookies from spreading?
Using a parchment-lined baking sheet can help lessen the cookies' spreading. Using cool baking sheets might also help the cookies to bake evenly, preventing them from spreading too much.
How to store sugar cookies? How long do sugar cookies last?
If you're wondering how to keep sugar cookies soft, store your leftover cookies in an airtight container that's kept away from direct sunlight or heat. Make sure to layer them using plastic wrap or wax paper. Storing them in a cool, dry place, like on a counter or pantry and they will last for up to 2 weeks.
How to freeze sugar cookies?
To freeze your sugar cookies, make sure they have completely cooled down then store them in an airtight container or heavy-duty freezer bag. When frozen, they will last for up to 6 months. While we recommend freezing your sugar cookies or storing them at room temperature, we don't recommend storing in the refrigerator. This is because the cool air takes away their moisture, making them hard and taste bland. Make sure to thaw your frozen cookies in the fridge overnight and bring them to room temperature before serving.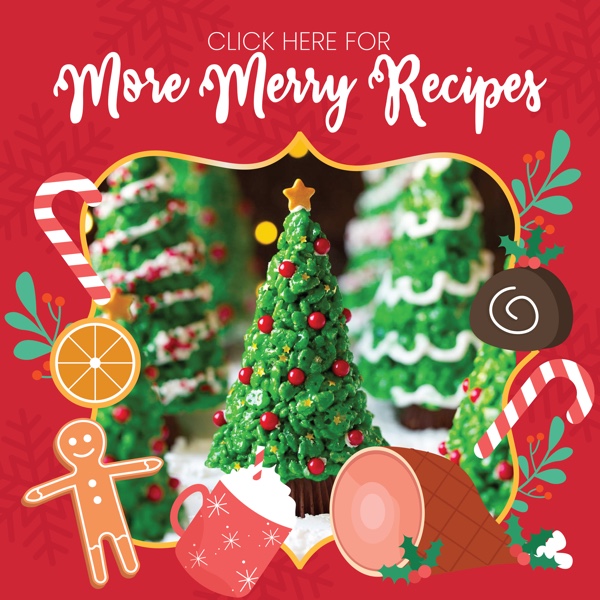 Conclusion
These soft sugar cookies are the best holiday treat you can serve to your loved ones for a truly memorable Christmas celebration. It's easy to make, delicious to eat, and pairs well with just about any drink.
Advertisement
Continue Reading Below
Topics:
Advertisement
Continue Reading Below
Advertisement
Continue Reading Below