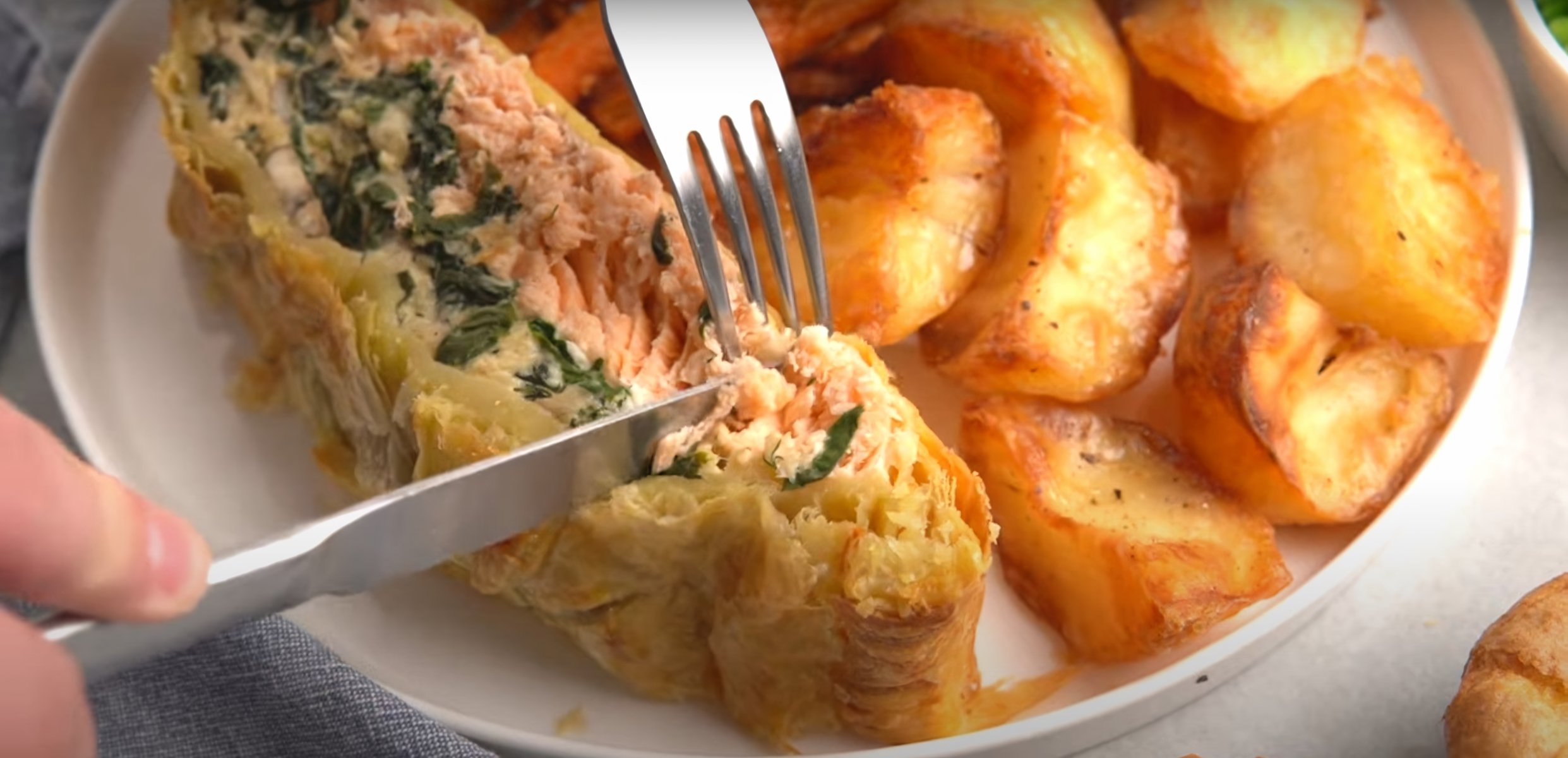 The Ultimate Makeover: Salmon en Croûte Recipe
How To Make The Ultimate Makeover: Salmon en Croûte
Cooking fish can be very tricky, especially if some are too delicate to be cooked. Well, with our fish recipes, it'll be easy as 1-2-3. We've got the details on different cooking methods for the perfect fish dish.
Ingredients
4 salmon fillets
1 sheet of puff pastry
1 tbsp Dijon mustard
1 lemon, zest and juice
2 cloves of garlic, minced
1/4 cup chopped fresh dill
Salt and pepper, to taste
1 egg, beaten (for egg wash)
Instructions
Preheat the oven to 400°F (200°C).

Season the salmon fillets with salt, pepper, minced garlic, lemon zest, and chopped dill.

Roll out the puff pastry on a lightly floured surface and cut into 4 equal squares.

Spread a thin layer of Dijon mustard on each pastry square.

Place a seasoned salmon fillet on top of the mustard layer.

Squeeze lemon juice over the salmon fillets.

Fold the puff pastry over the salmon, sealing the edges by pressing them together with a fork.

Place the salmon en croûte on a baking sheet lined with parchment paper.

Brush the pastry with beaten egg for a golden finish.

Bake in the preheated oven for 25-30 minutes, or until the pastry is golden and the salmon is cooked through.

Serve hot and enjoy!
Nutrition
Calories :

450kcal

Total Fat :

26g

Saturated Fat :

7g

Cholesterol :

86mg

Sodium :

410mg

Total Carbohydrates :

26g

Dietary Fiber :

2g

Sugar :

1g

Protein :

31g