We've all been there – during the morning rush to school or work, no one would think to prepare a healthy meal in advance. Swamped with deadlines, you're probably more likely to grab something from a convenience store or drop by the nearest fast food joint to cope. At the heart of food, it helps us get through the day.
The age-old proverb says that "You are what you eat."  Though it's a fact that's been drilled into us since we were kids, it's hard to consider your food choices when you're pressed for time or on a budget. If you've ever been to one of those trendy healthy food places, you've probably wondered, "Should carrot sticks really cost that much?" With that in mind, it's no wonder why fast food rules the world despite how bad it is for us.
However, it's never too late to overcome your Stockholm Syndrome for junk food. Contrary to popular belief, eating healthy doesn't mean that you have to sacrifice flavor, nor big money. In fact, many great foods to love can be made with ingredients sitting in your fridge right now.
Cut out junk from your diet and add years to your lifespan with these super healthy snacks and treats. Who knows, you might even find your next favorite snack when you make your own healthy food using one of these healthy food recipes at home.
Easy Gluten-Free Banana Pancakes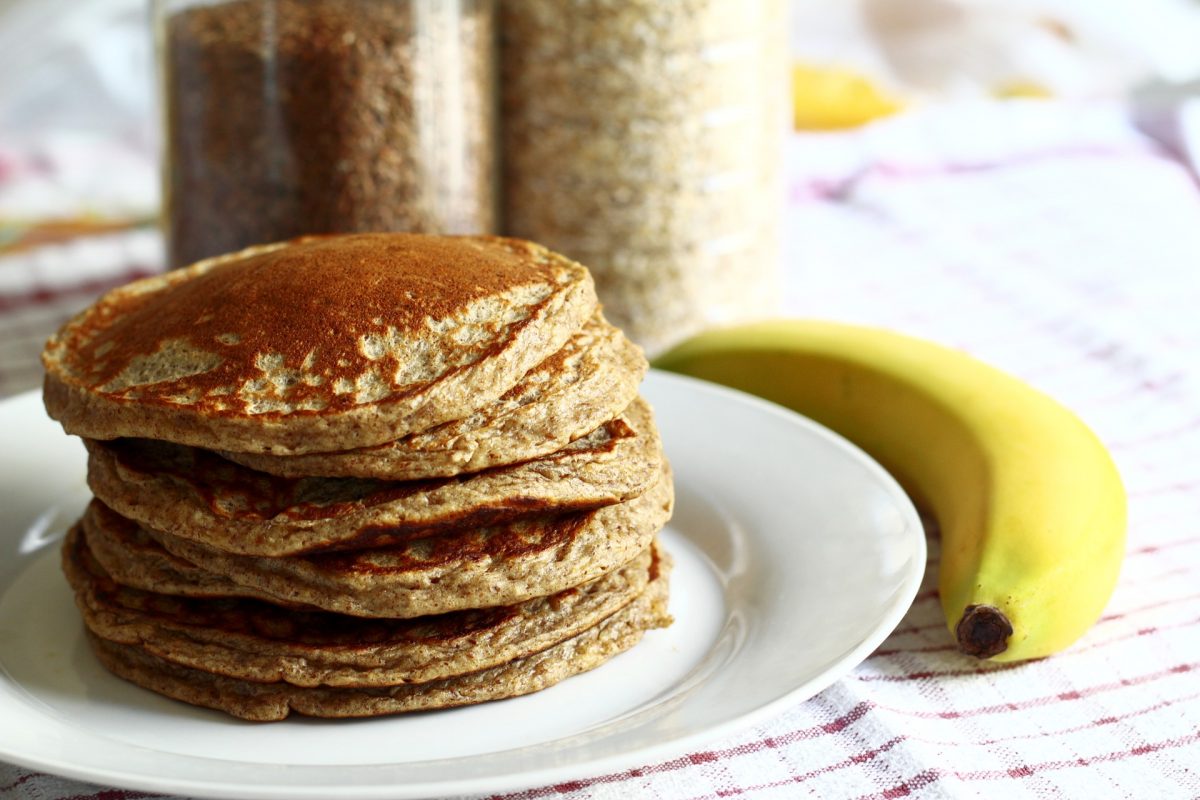 Pancakes may not be the first thing you'd think of for healthy food, but you'd be surprised at what you could do with homemade pancakes. Instead of throwing out overripe bananas, you could mash them with an egg or two, with a drop of vanilla to taste. (Make sure to use ripened bananas – regular ones wouldn't mix well and lack the natural sweetness of ripe bananas!) Simply pour the mixture onto a nonstick pan to create delectable, fluffy pancakes minus the gluten, fat, and bad carbs. It may sound crazy, but this is just something you'd have to see – and taste – to believe.
If you're not ready to swear off flour from your life completely, you could also try this Greek Yogurt Pancake recipe which has the added protein boost of yogurt. All in all, these pancakes make for a nutritious way to start your day, or a perfect pick-me-up to recover from your mid-day slump.
Recipe for Inspiration: Easy Gluten-Free Banana Pancakes
Warm Fiesta Corn Salsa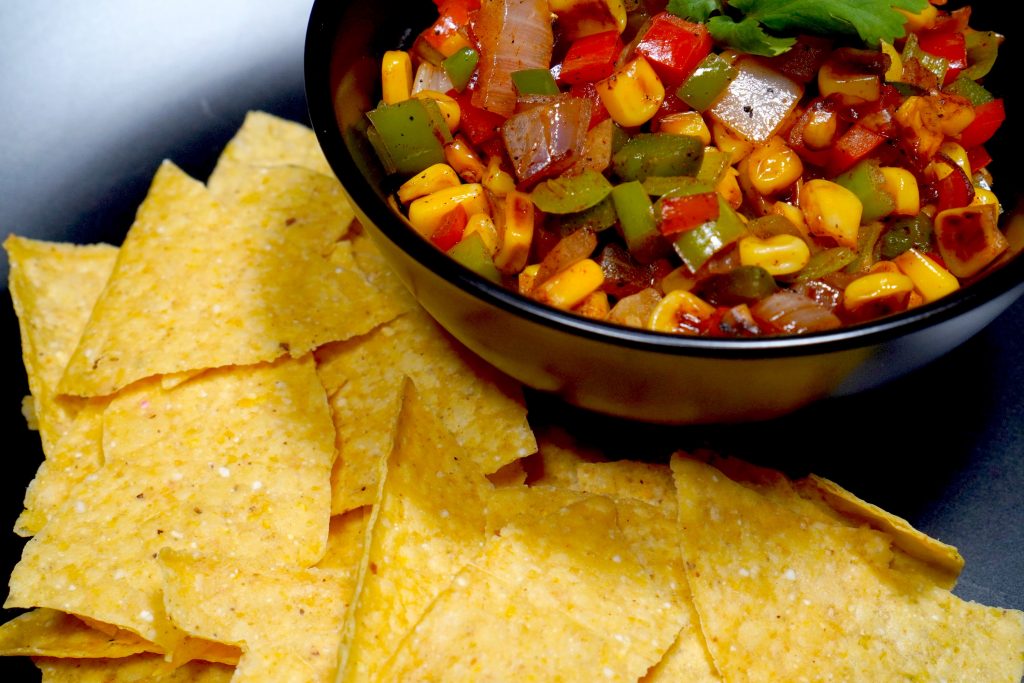 People often think that healthy meals have to taste bland, but that couldn't be further from the truth. This corn salsa completely destroys that opinion with its zesty, spicy flavors. The salsa's secret lies in sauteeing it properly to release the bell peppers' natural sweetness. This way, the delicate sweetness will balance out the kick of paprika. It's best to enjoy this salsa with whole wheat tortillas or other healthy chip alternatives. Try it out for yourself and put down that Doritos bag for good.
Recipe for Inspiration: Warm Fiesta Corn Salsa
Chopped Chickpea Salad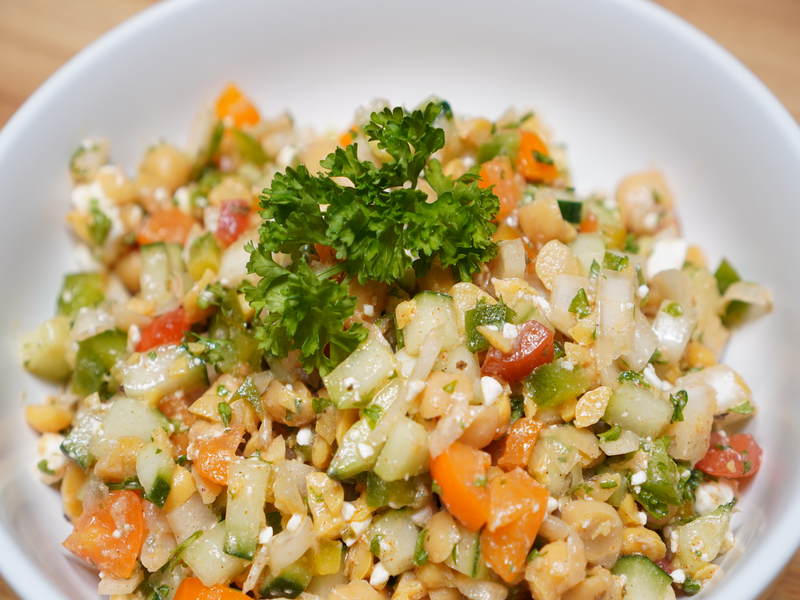 Of all beans and legumes, chickpeas have a distinct flavor that almost tastes like the hearty flavors of meat. Loaded with fiber and protein, it definitely wouldn't hurt to look into chickpeas if you're trying to cut down on meat. This chickpea salad in particular will let you have a quick Mediterranean fix even on the busiest of days. Simply chop up the ingredients and throw them together the night before, or toss them in the morning for a fresher taste.
Don't shy away from the lemon juice, too – citrus is a chickpea's best friend.
Recipe for Inspiration: Chopped Chickpea Salad
Luscious Strawberry Smoothie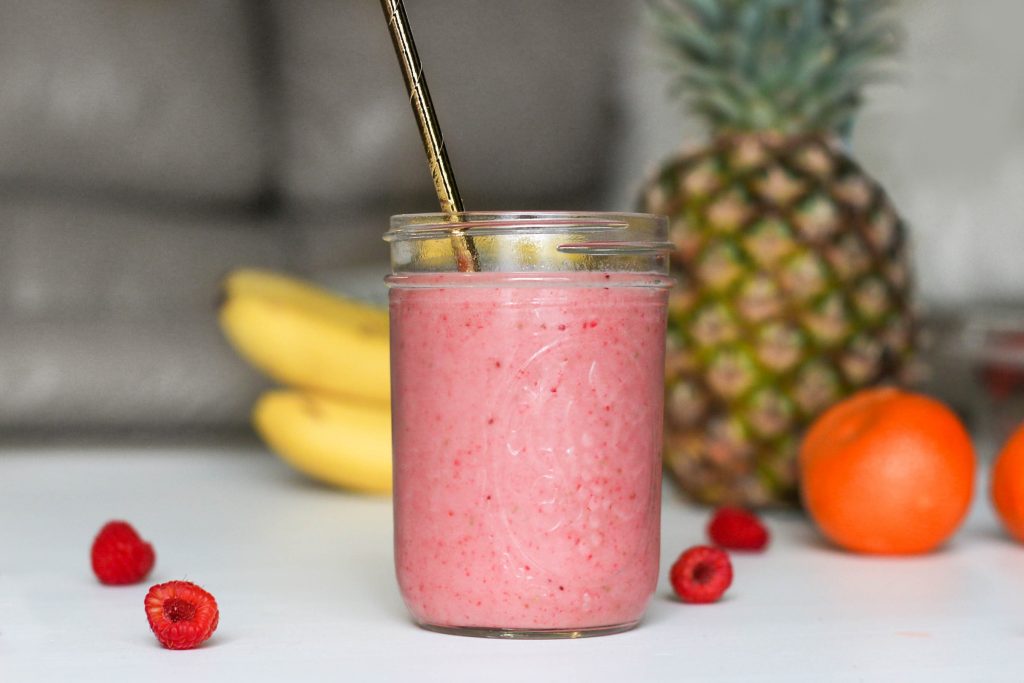 A long time ago, having a shake or smoothie for breakfast was considered weird. However, people have since caught on the blender craze, coming up with the most unlikely combinations. If you're trying to go dairy-free but still crave the refreshing boost of a smoothie, then this strawberry smoothie is sure to quench your thirst. Simply throw in the freshest strawberries into a blender, add ice, and mix agave or honey to taste. This leaves you with a tangy-sweet smoothie that can wake you up at any point in the day.
Recipe for Inspiration: Luscious Strawberry Smoothie
Mediterranean Veggie Sandwich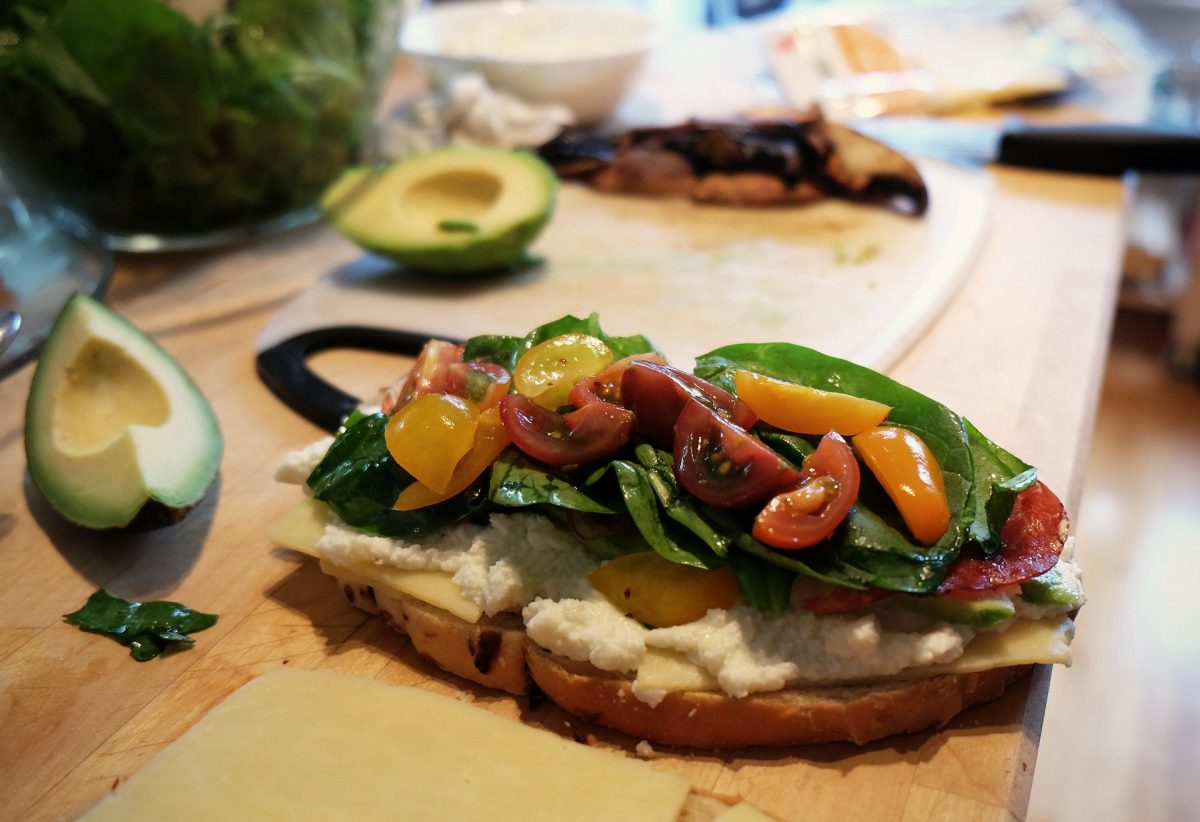 Sandwiches are one of the most common things you'd find in convenience stores, but this veggie sandwich will make you forget about those sad, soggy triangles forever. With the fresh crunch of Peppadew peppers and onions on tomato basil bread, you can't go wrong with this hearty, meat-free sandwich. Add in the rich flavor of feta cheese, and you may not go for any other sandwich ever again.
Recipe for Inspiration: Mediterranean Veggie Sandwich
Oven-Baked Chicken Tenders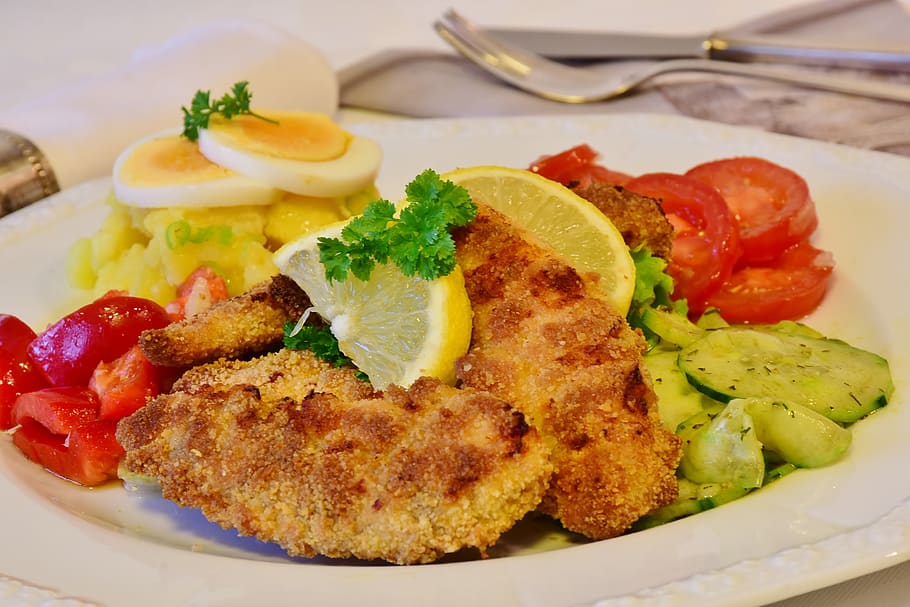 Breading is rarely considered a good thing in terms of health unless you use whole wheat crumbs. With whole-wheat breading and oven-baked goodness, this chicken tenders recipe turns a guilty pleasure into a great way to get your protein and meat fix. Using basil, oregano, and thyme, these chicken tenders also do much better in the flavor department compared to the sodium-laden ones in fast food.
Recipe for Inspiration: Oven-Baked Chicken Tenders
Copycat Girl Scout Cookies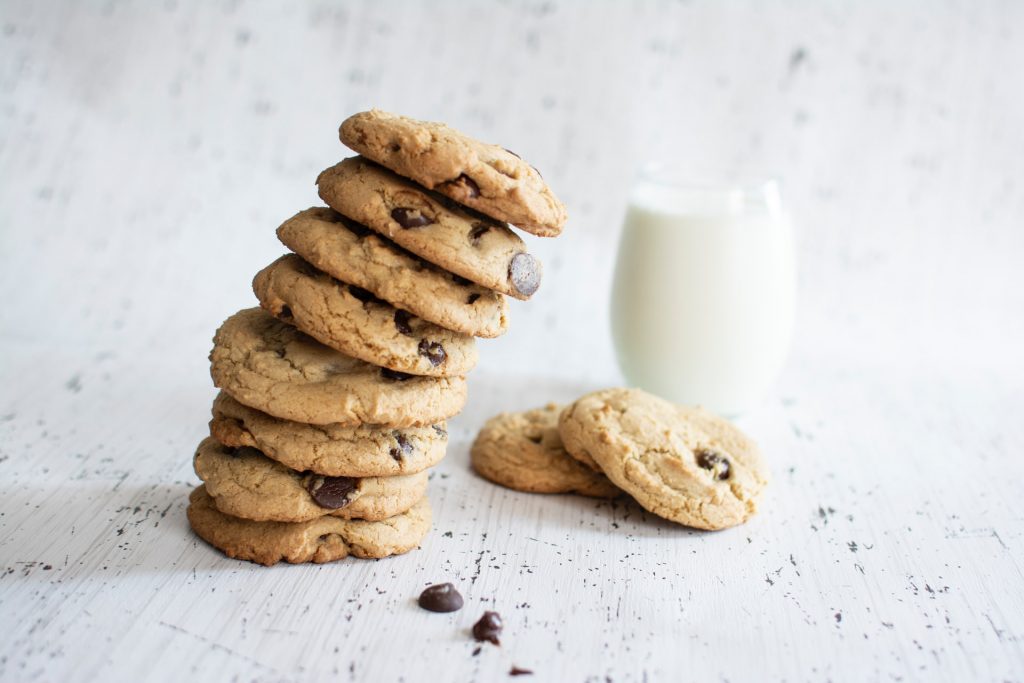 Healthy food brands may charge hefty amounts that can turn you off from eating healthy, but you can actually recreate most of these products at home. This Girl Scout cookies recipe, in particular, will bring you the nostalgic flavors of your childhood minus the gluten and white carbs. Just get baking soda, whole grain oats, and tweak the recipe to your liking. Chocolate chip cookies have never been healthier.
Recipe for Inspiration: Copycat Girl Scout Cookies
Homemade Granola Bars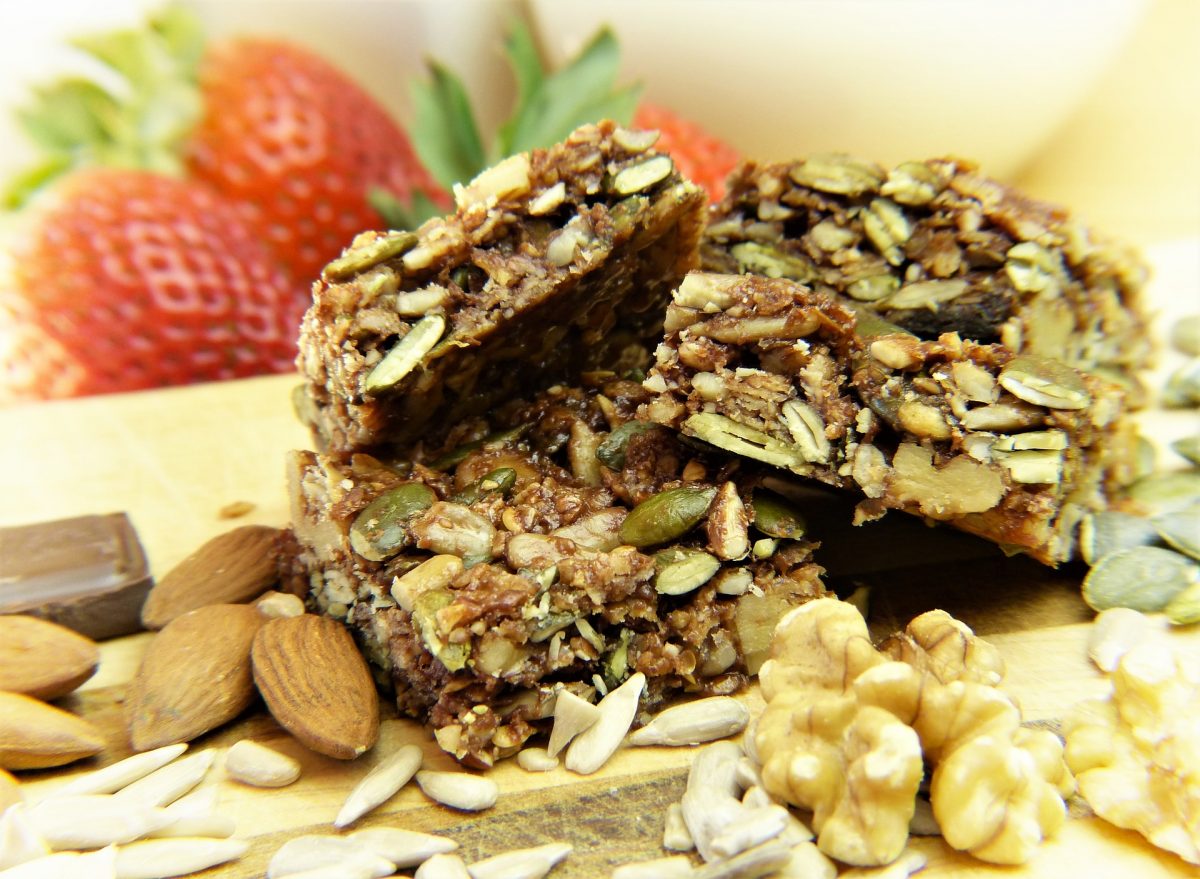 Store-bought granola bars may be marketed as fitness snacks, but some of these brands can charge you more for hidden ingredients that aren't so healthy. If you want to be sure of what goes into your bars, making ones at home actually takes little to no prep. You'd only need oats or nuts to serve as the base, with peanut butter or honey to help it stick together. From there, you can add dark chocolate or dried fruits to your liking. Why not try this fat-free honey granola bar using this recipe yourself!
Recipe for Inspiration: Homemade Granola Bars
Korean Beef Lettuce Wraps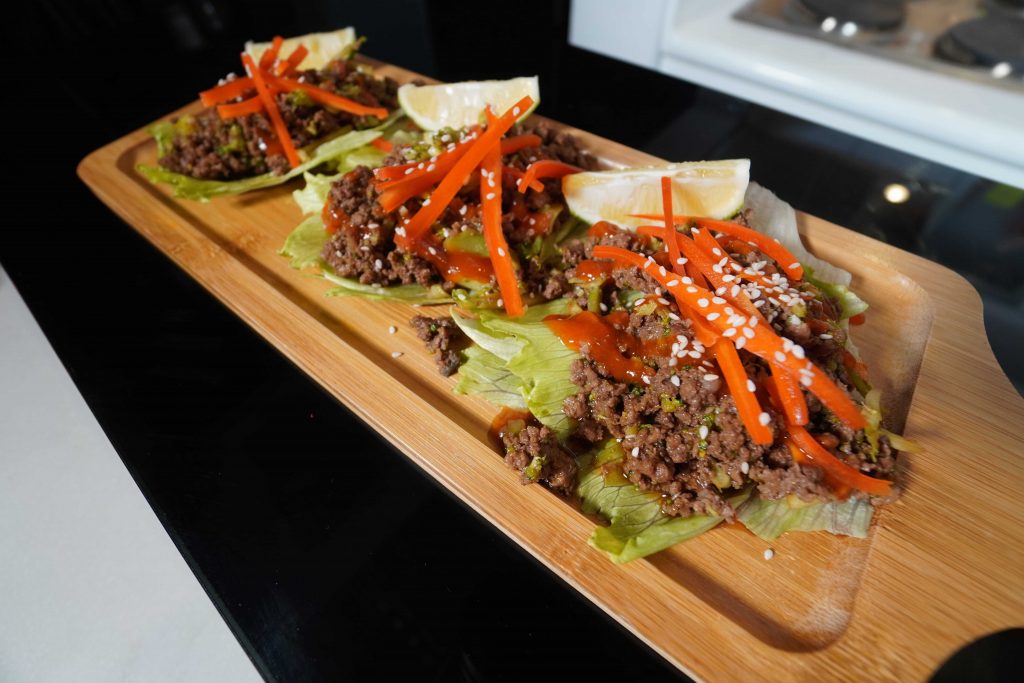 Sometimes, a heavier snack helps you get the job done. If you're not necessarily cutting down on meat, these Korean beef lettuce wraps can be your go-to munchies. Combining fresh greens with savory meat and trademark Korean gochujang, you're in for a refreshing yet filling treat. Just make sure to use extra-lean beef to minimize the bad unsaturated fats that clog your arteries.
Recipe for Inspiration: Korean Beef Lettuce Wraps
Creamy Egg Salad With Fresh Herbs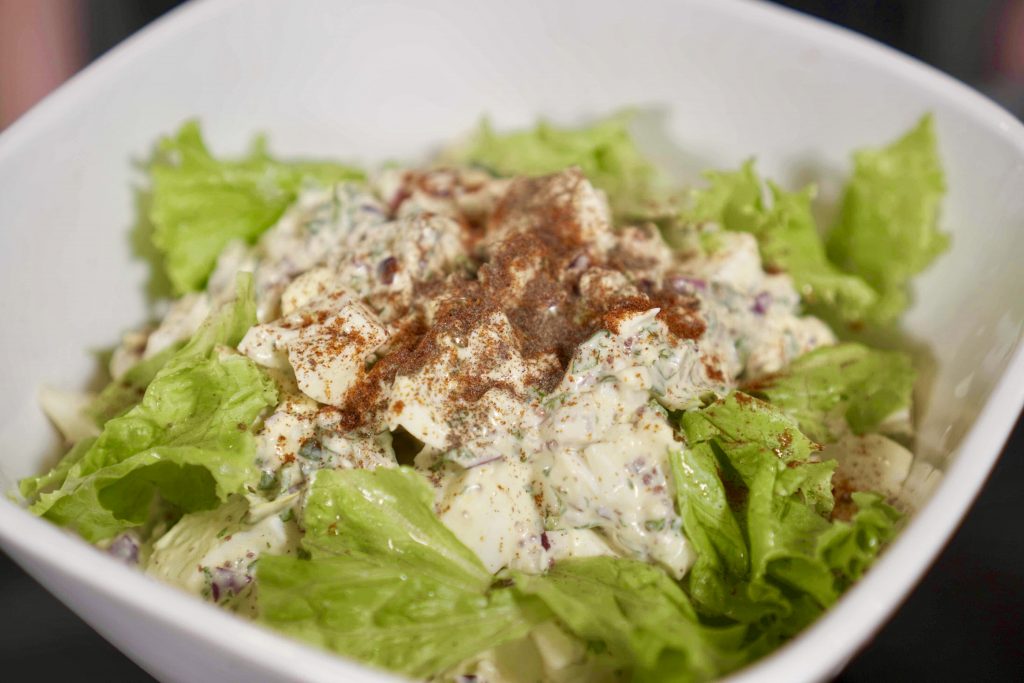 If you've tried lots of different cuisines, you'd know that herbs can do wonders for a dish. This creamy egg salad recipe takes away the icky, slimy image of egg salad and transforms it into a fresh must-try. With nothing more than boiling eggs and chopping greens for prep, you can easily throw this snack together if you just pack the ingredients the night before.
Recipe for Inspiration: Creamy Egg Salad With Fresh Herbs
Garlic Bacon Bok Choy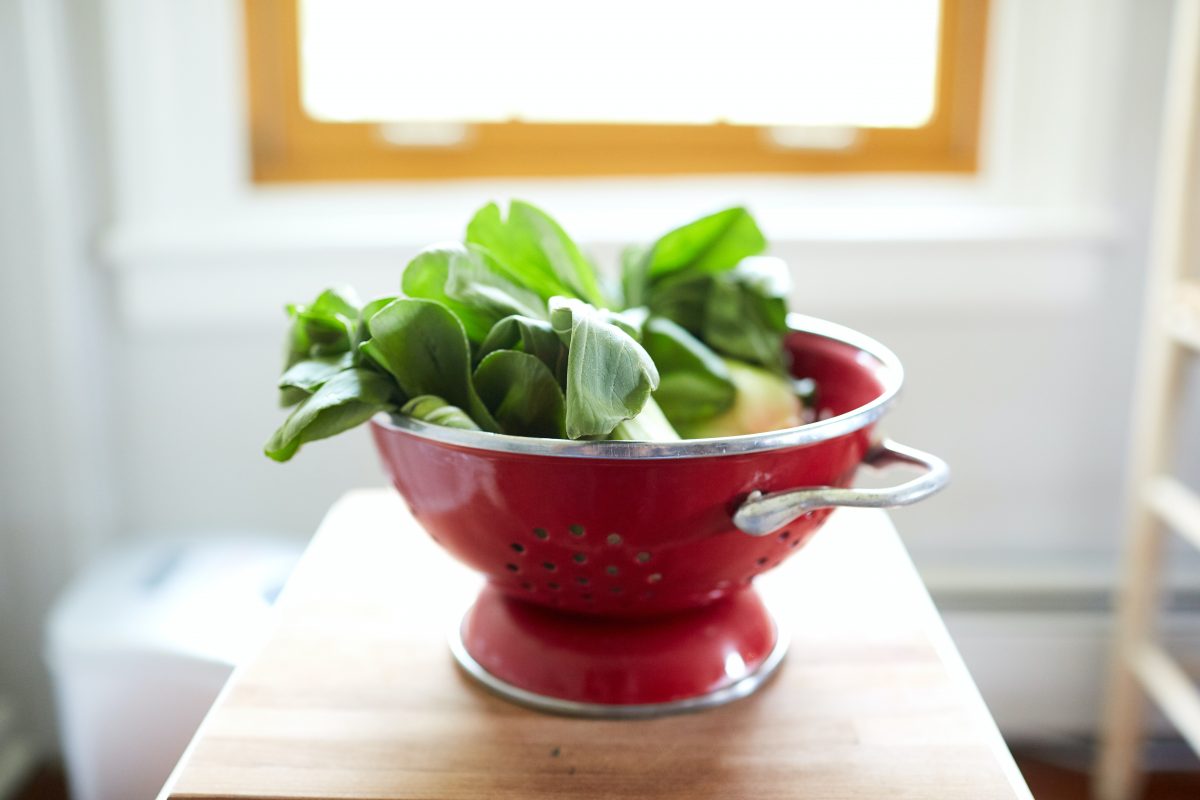 Bok choy may be an oriental staple, but it's not exclusively meant for Chinese or Taiwanese dishes. This bok choy recipe proves just that, letting you explore another aspect of its flavor. However, it's important to note that bacon must be used in moderation. If you want to avoid preservatives and nitrates, you might be better off buying fresh bacon-cut pork and seasoning it yourself.
Recipe for Inspiration: Garlic Bacon Bok Choy
Homemade Gummy Fruit Snacks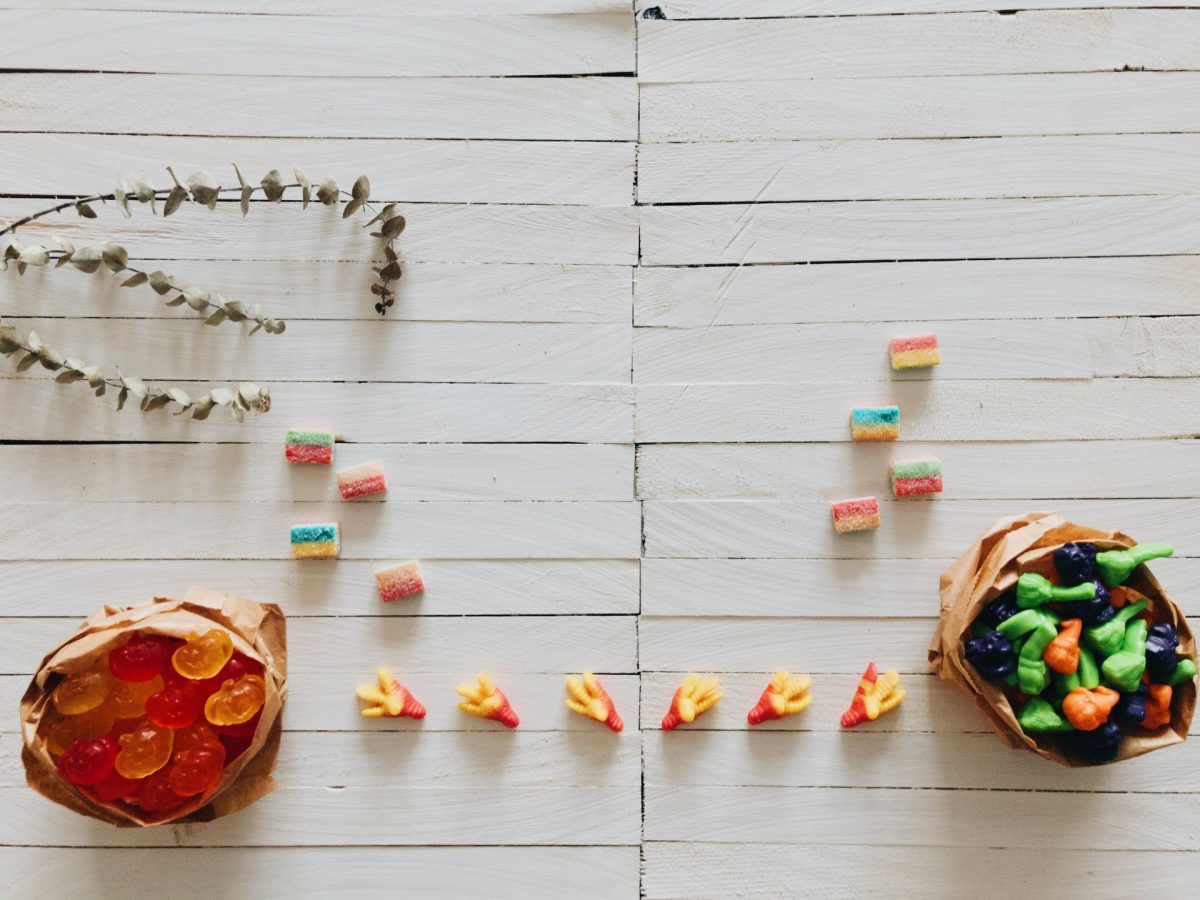 Who says you can't eat candy anymore once you start to eat healthy? You can easily whip up your own sweet treats at home with gelatin, fruit juice, applesauce, and fresh fruit. If you make it yourself, you can easily manage the sugar content in your gummies. You can also rest assured that your candies are free from preservatives.
Recipe for Inspiration: Sugar free Low Carb Gummy Worms
No-Bake Energy Balls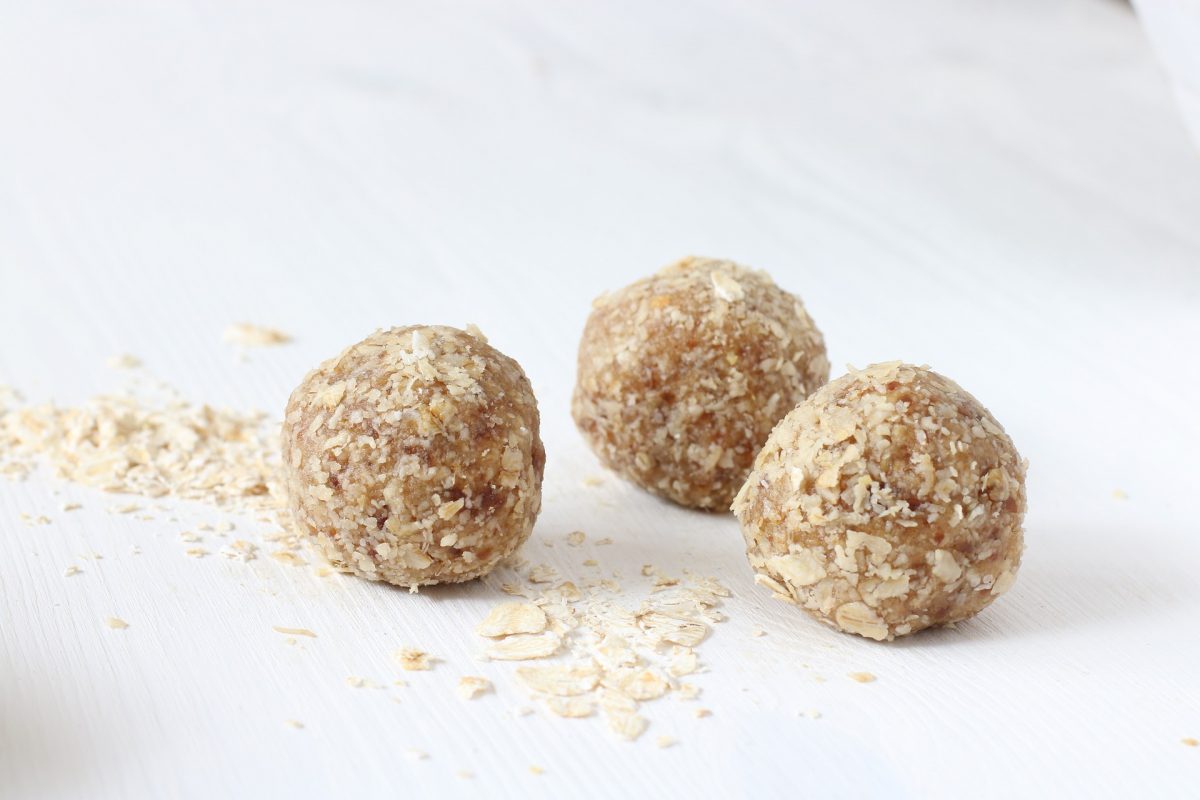 Much like granola bars, you can make these balls with just about any grain and spread. If you want to get more creative, you can add a pinch of maple syrup and whey protein if you need that boost. Simply form them into balls and pop them into the fridge overnight. Be mindful of which toppings you'd put on it, though – unsweetened dark chocolate chips may be your best bet in terms of fitness.
Recipe for Inspiration: No-Bake Energy Balls
Homemade Tzatziki Dip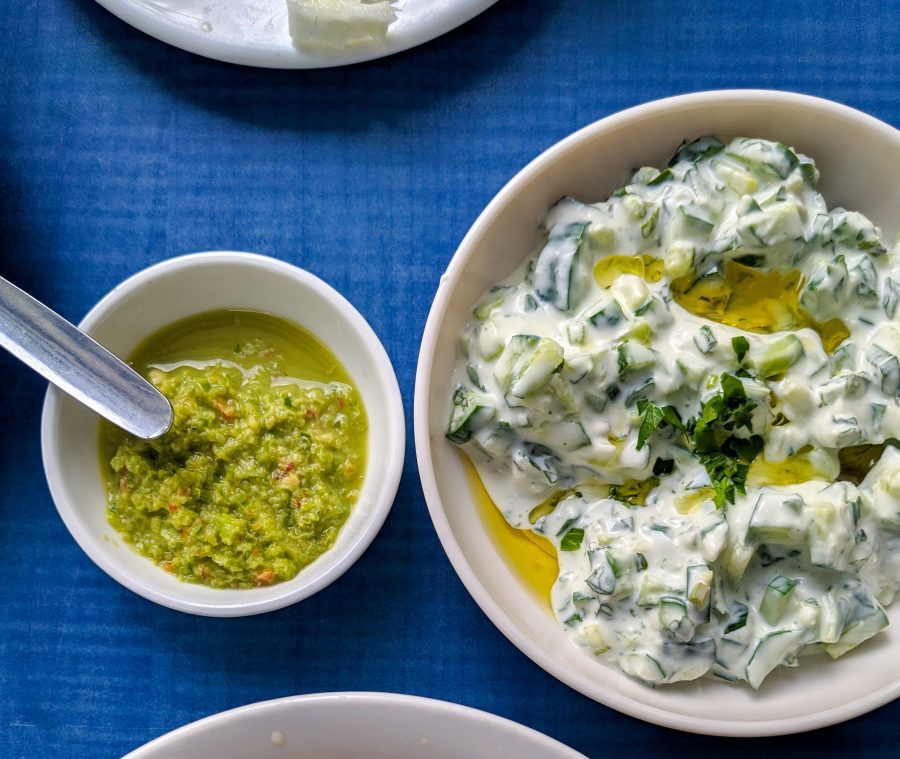 Combining Greek yogurt and grated cucumber, this protein-rich Middle Eastern dip can be your escape from a stressful day. Its savory flavors are best enjoyed with a whole wheat pita wrap or homemade vegetable chips of your choice.
Recipe for Inspiration: Low-fat Tzatziki
Homemade Popcorn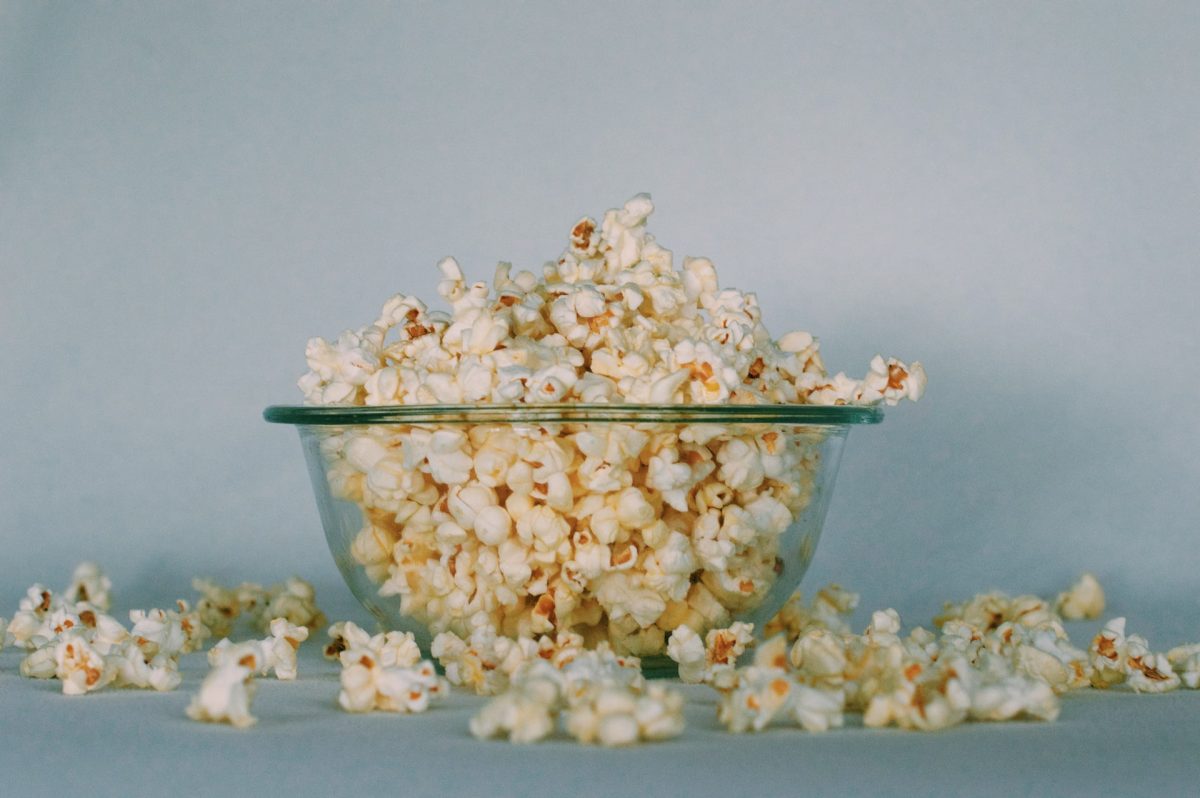 It may be a little-known fact, but popcorn is actually a very healthy snack if you make it at home. Although foregoing oil and butter will give you the healthiest version of this snack, it's okay to use olive or truffle oil for a more savory treat. The best thing about this snack is that you can pop it using nothing but a pot and heat from the stove. Try it the next time you crave and say goodbye to radioactive microwaveable popcorn (that's often too expensive, anyway.)
Recipe for Inspiration: Vegan Caramel Popcorn
Oven-Baked Potato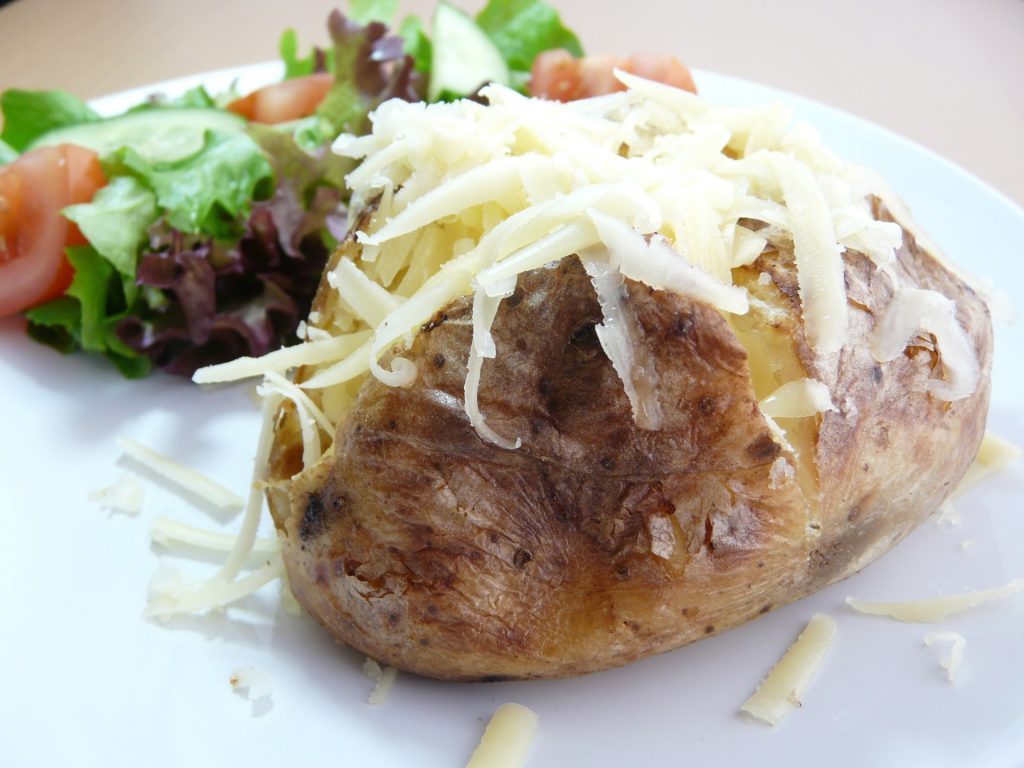 Knowing the sinfulness of chips and fries, it's hard not to think of potatoes as the bad guy. However, if you're not cutting down on carbs, there are many guilt-free ways to enjoy this classic spud. You can pack this grilled baked potato recipe and take the outdoor barbecue to wherever you are.
Recipe for Inspiration: Oven-Baked Potato
Hummus with Whole-Wheat Pita Bread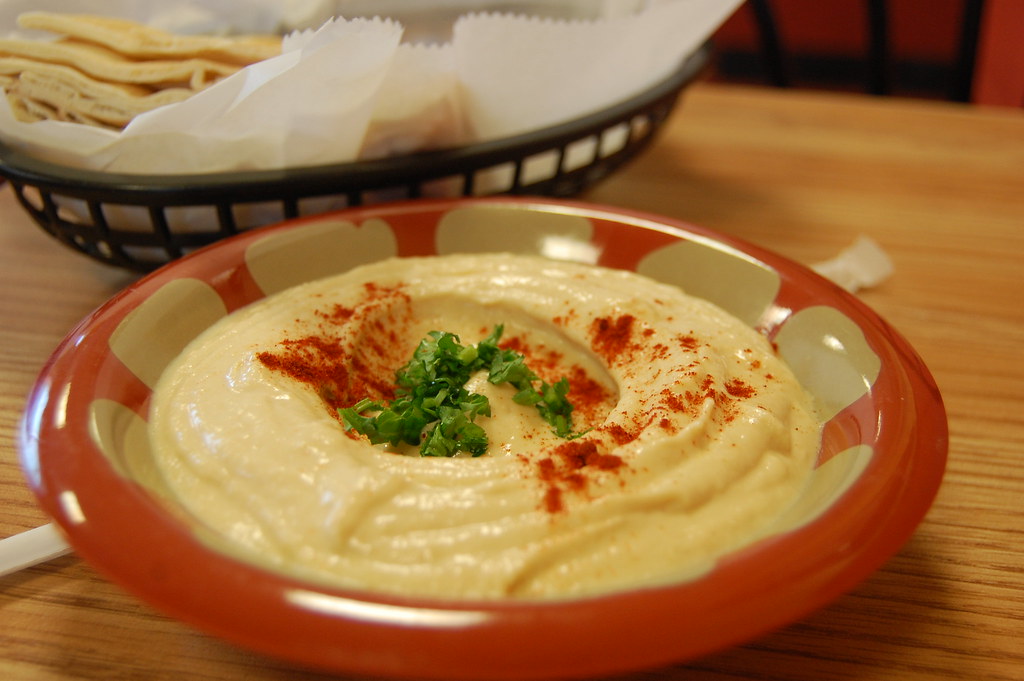 With this hummus recipe, all you need is a blender or food processor to bring authentic Mediterranean flavors to your kitchen. Since it's made of no more than chickpeas, lemon juice, and tahini, it's a way better alternative to fatty ranch or other dressings.
Recipe for Inspiration: Hummus with Whole-Wheat Pita Bread
Homemade Guacamole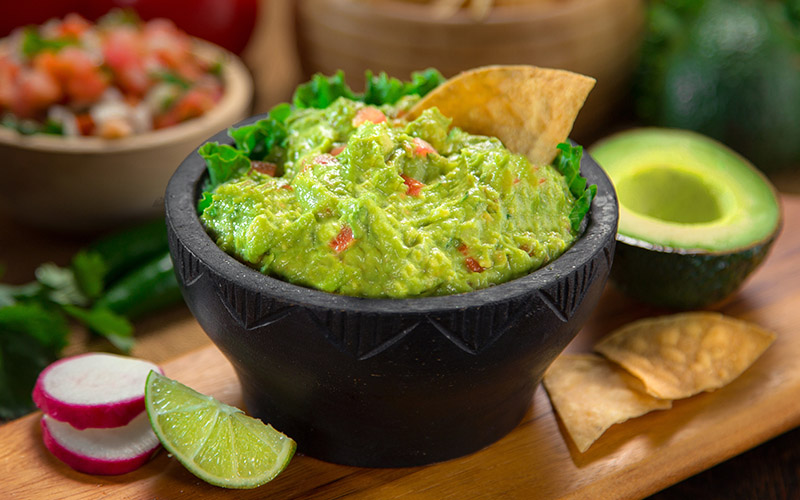 Compared to salsa, guacamole is the other side of the coin with much milder flavors. However, it's still as addicting as any other avocado product. Appreciate this dip more with this healthy guacamole recipe that can give you a Mexican fix without lining up at restaurants.
Recipe for Inspiration: Homemade Guacamole
Vegan Chocolate Protein Shake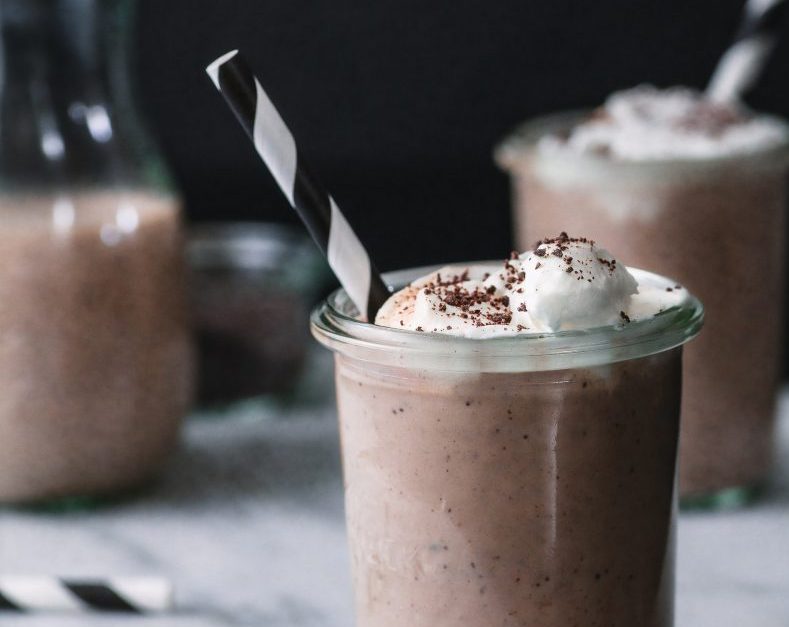 You might think that vegans and chocolate don't mix, but you're mistaken. You can use vegan alternatives for this chocolate milkshake and add whey protein for a sweet way to get that extra bulk.
Recipe for Inspiration: Vegan Chocolate Protein Shake
Healthy Homemade Scones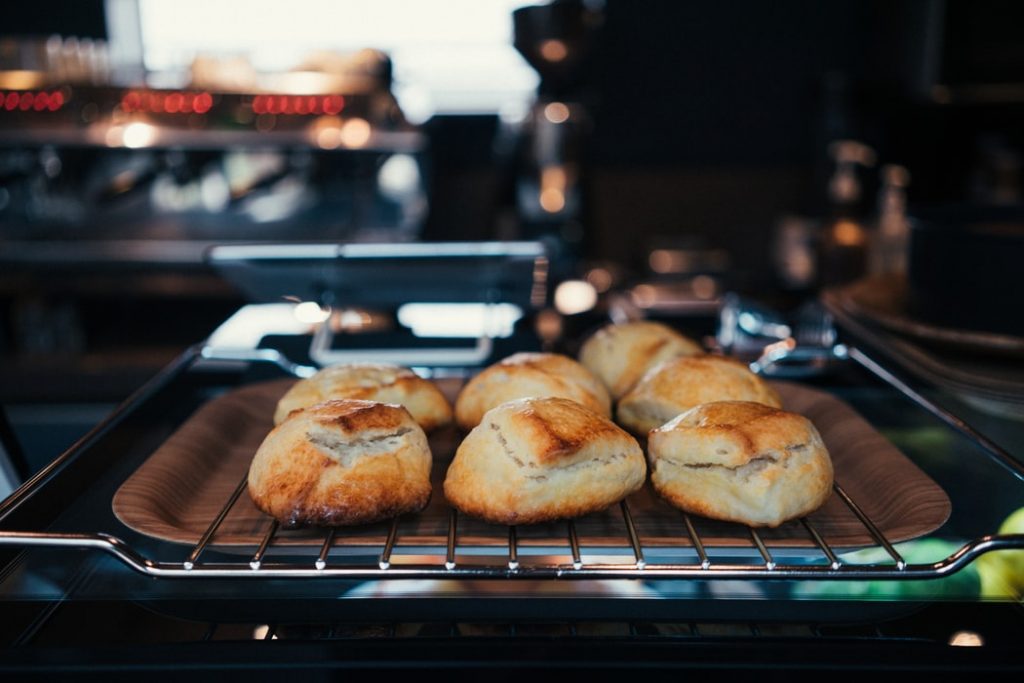 Scones may seem like extravagant pastries that don't belong in your fitness journey, but you can easily make healthier scones using alternatives such as coconut flour. From there, you can choose which syrups to add for glaze, or opt for fresh fruit as fillings or add-ons.
Recipe for Inspiration: Low Fat Strawberry Scones Recipe
Mug Apple Pie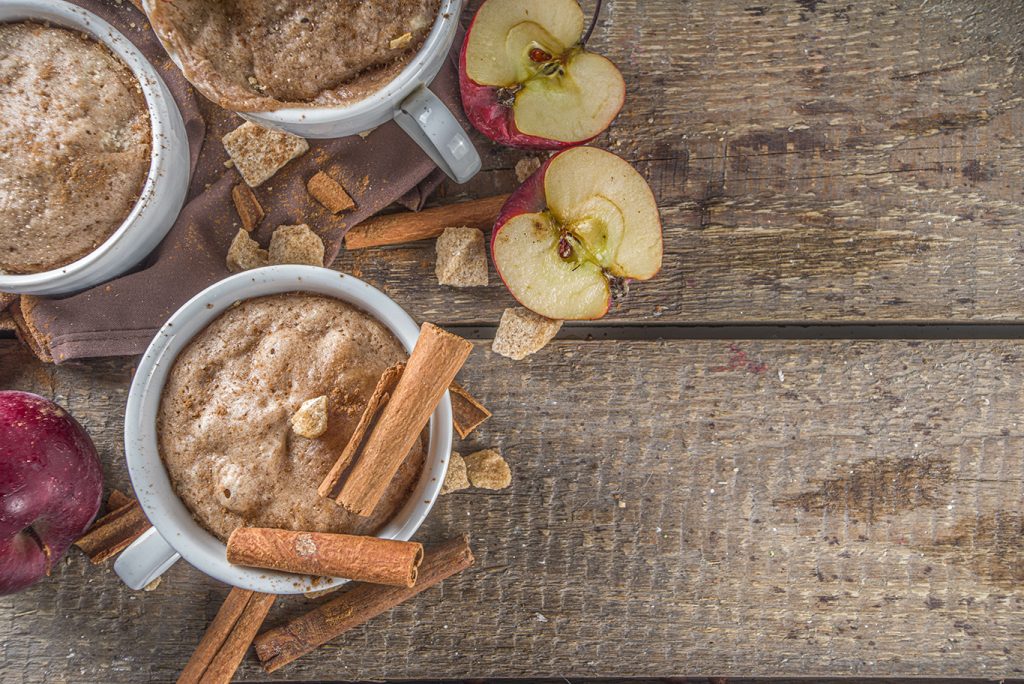 If you ever find yourself craving for apple pie but lack the oven or the time to make a whole pie, you can opt for this trusty apple pie recipe. To make it more of a healthy food, you can substitute sugar for stevia or honey.
Recipe for Inspiration: Mug Apple Pie
Kale Chips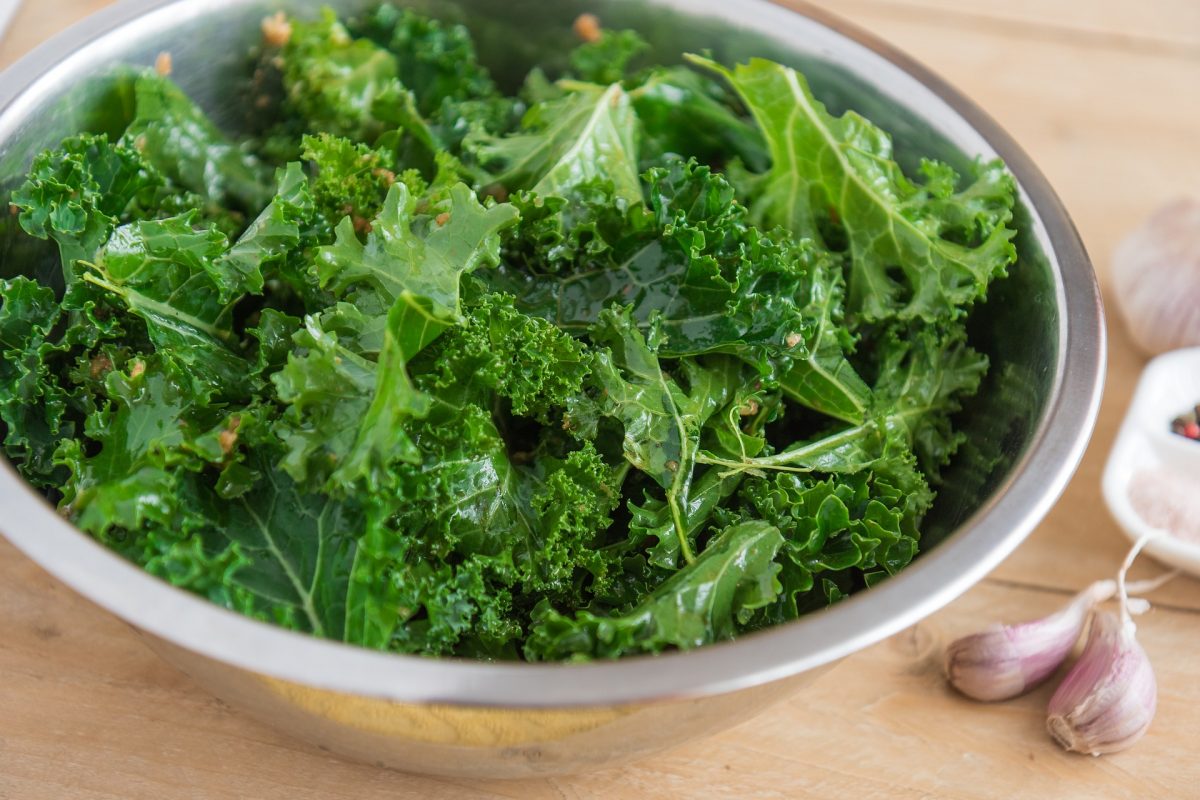 Because of its rich antioxidants and vitamin content, the fitness community has been all over kale as a healthy food. If you still don't get the hype, you can pop a few kale leaves into the oven or air fryer and see what it's all about. Simply drizzling olive oil and salt can enhance so much of its flavor and make you forget about Pringles.
Recipe for Inspiration: Kale Chips
Silken Tofu Whip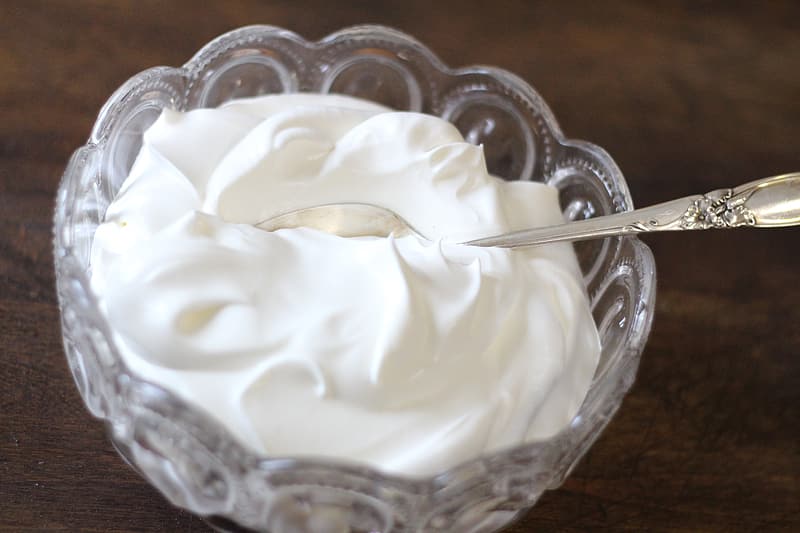 Starbucks' biggest selling point may be the giant dollop of whipped cream over their drinks. If you want to enjoy this fluffy delight without loading up on unnecessary sugar and preservatives, this silken tofu recipe may just do the trick. Yes, tofu can also be used for desserts!
Recipe for Inspiration: Silken Tofu Whip
Omelet in a Mug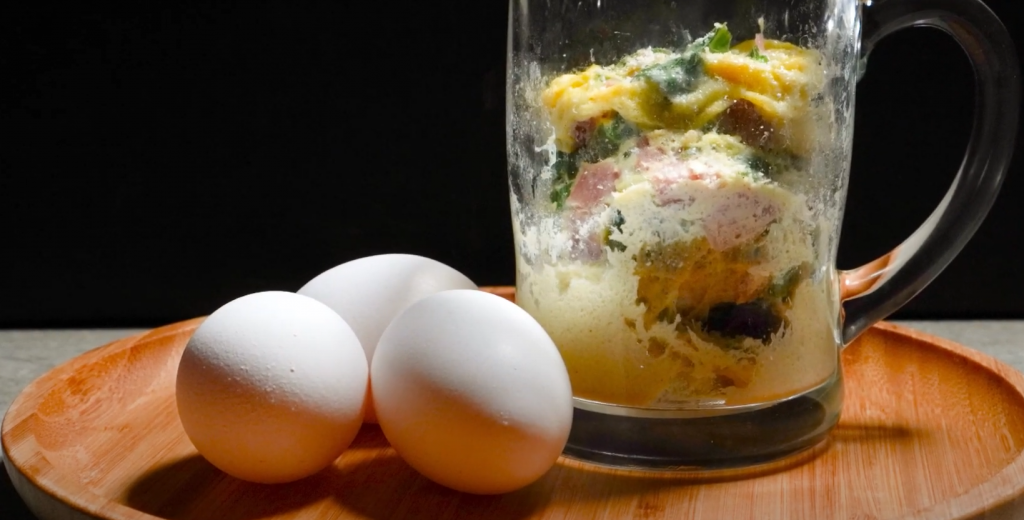 When you're not the best chef, your omelets can turn into scrambled eggs as you cook it. If you've known this pain, fret not – there's an easier way to make an omelet. If you need a quick breakfast or snack, it doesn't get any quicker than this 3-minute microwave omelette. Make sure to include healthy food ingredients instead of preservative-laden breakfast items, though.
Recipe for Inspiration: Omelet in a Mug
Air-Fried Potato Skins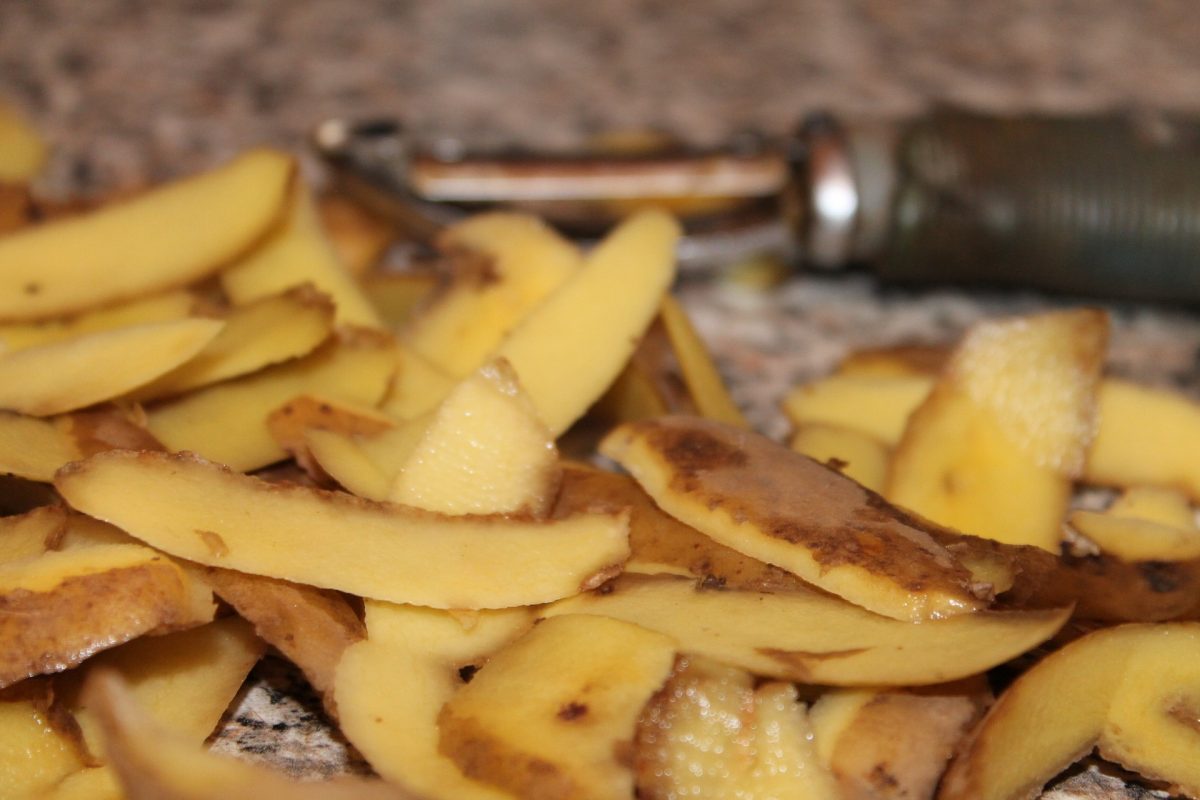 Reading "fried" and "potato" in the same sentence may be an instant no-no to you, but this method lets you enjoy a crunchy treat guilt-free. Potato skins hold most of its nutritional content, so instead of throwing them out, you can wash them thoroughly and cook them. If you don't have an air-fryer, you can also try cooking them in the oven.
Recipe for Inspiration: Air-Fried Potato Skins
Candied Sweet Potatoes with Black Sesame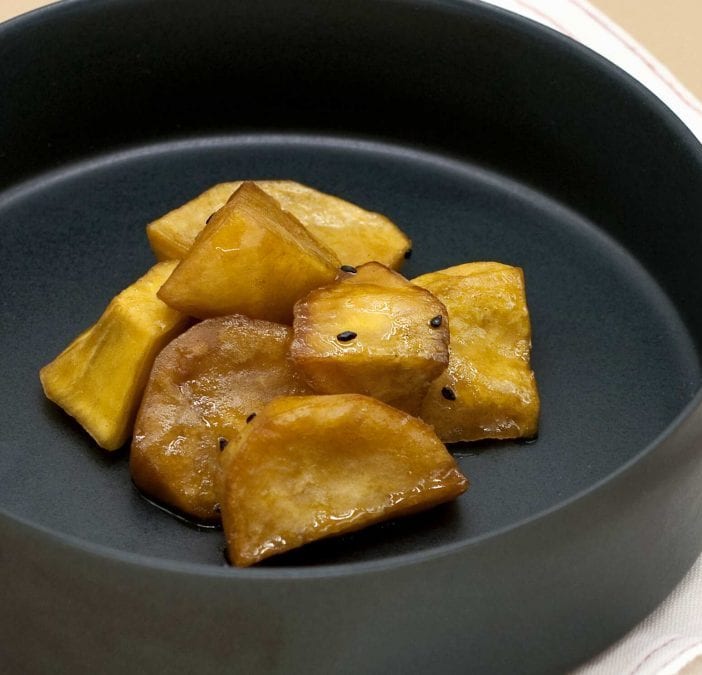 If you've ever been to a Korean Barbecue place, you might be familiar with the marbled potato side. In a way, this healthy snack tastes more or less the same – minus the oil. Simply dice sweet potatoes and bake them. Then toss them in homemade sweet syrup, and garnish with black sesame.
Recipe for Inspiration: Candied Sweet Potatoes with Black Sesame
Homemade Trail Mix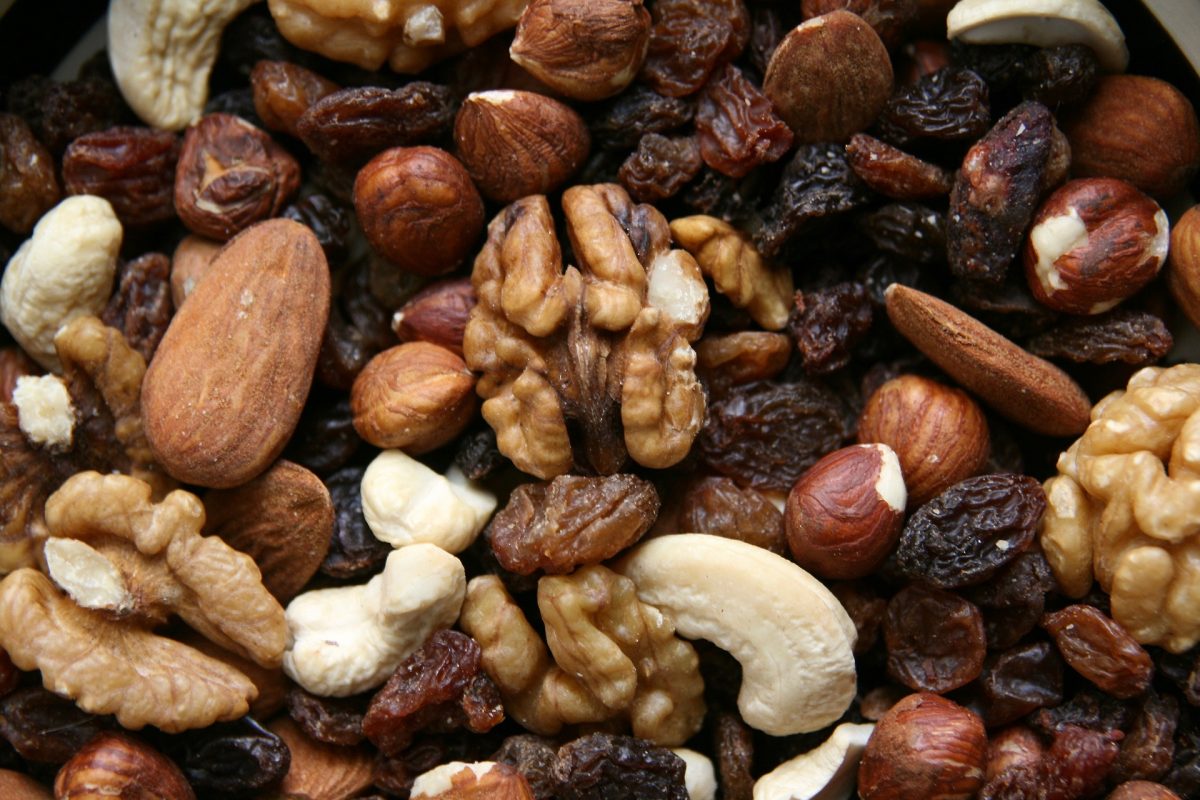 Unlike pre-packaged trail mixes, you can make your own trail mix at home and go nuts according to your preferences. This also keeps you from picking out all the rogue M&M's from one pack and stay on track in keeping trail mix a healthy food.
Recipe for Inspiration: Homemade Trail Mix
Vegan Pho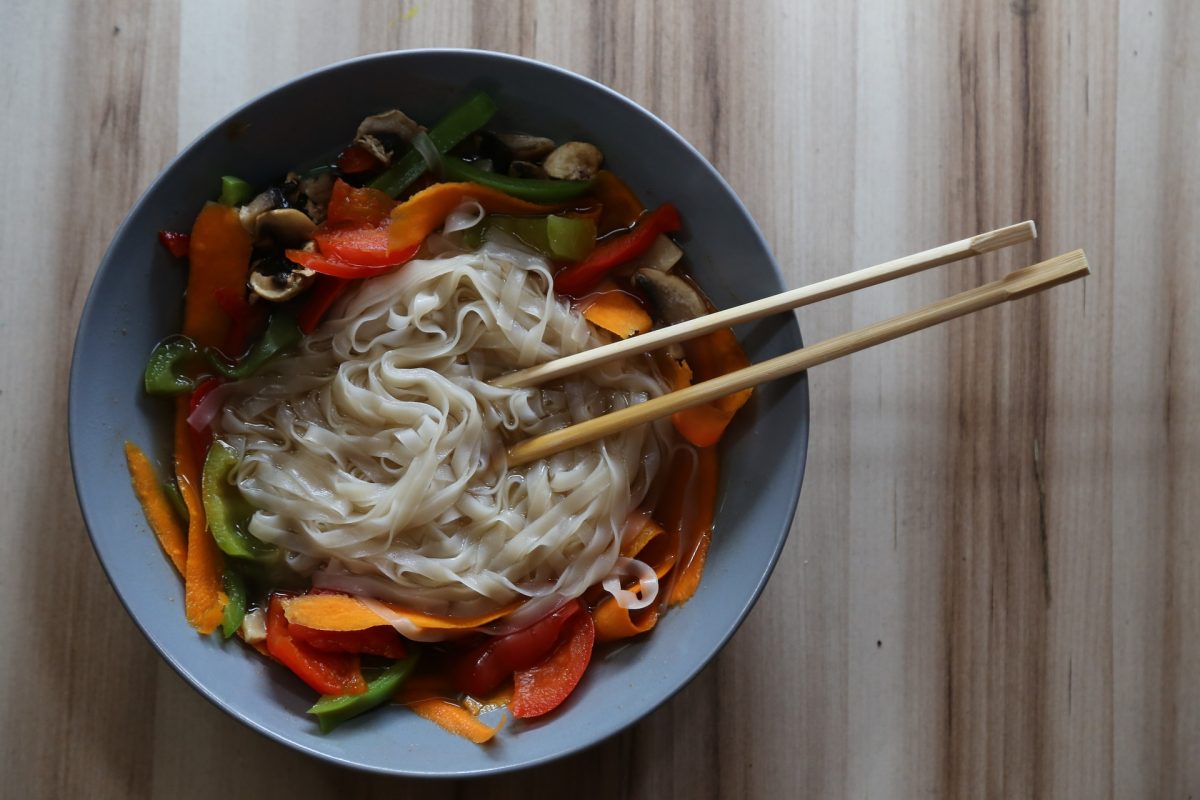 While traditional pho uses rice noodles, you can make a vegan version using spaghetti squash strands. Not only does it cut down the dish's carbs, but you can also get your fiber fix while slurping this fresh bowl of Vietnam's best herbs. This just proves that eating healthy food doesn't mean you can't try different cuisine, either.
Recipe for Inspiration: Vegan Pho
Keto Tacos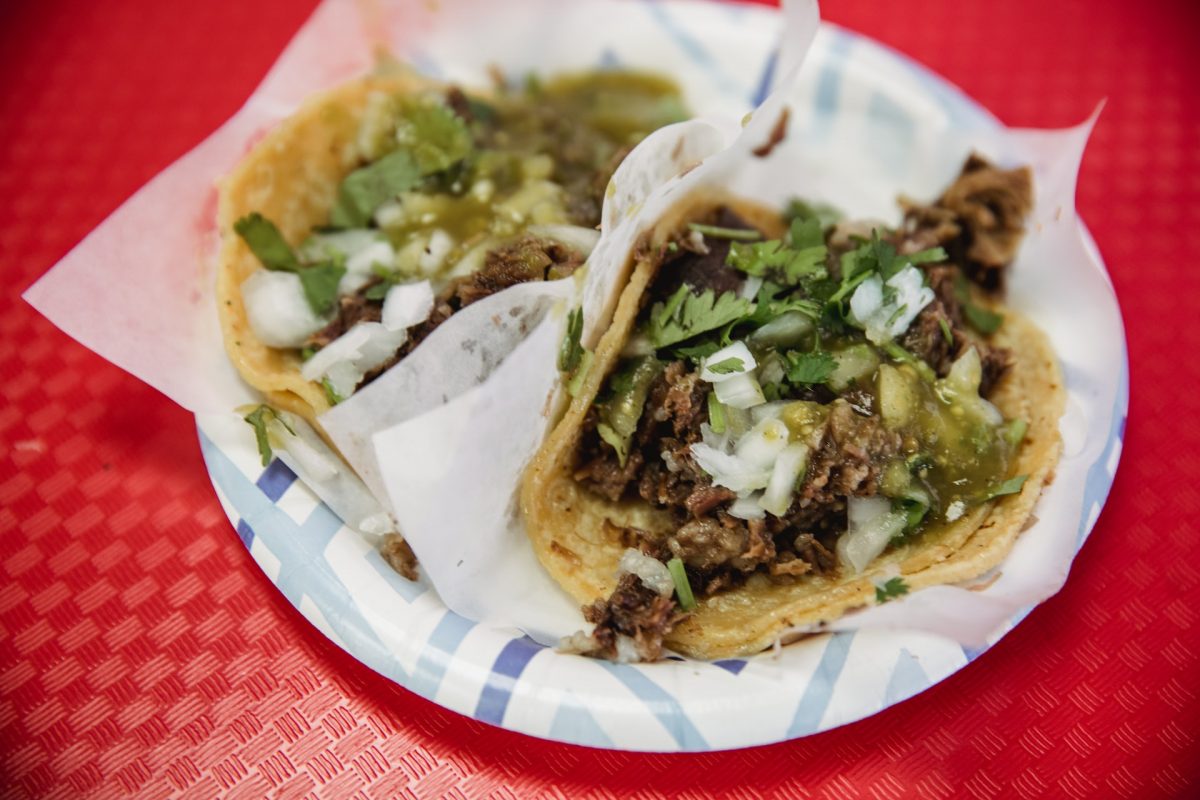 It may sound like the most unlikely thing, but these tacos use melted cheese for shells instead of the usual corn or wheat. If you're cutting down on carbs but can't say no to a good taco, you should definitely try these keto tacos out.
Recipe for Inspiration: Keto Tacos (Cheese Taco Shells)
Vegan Detox Soup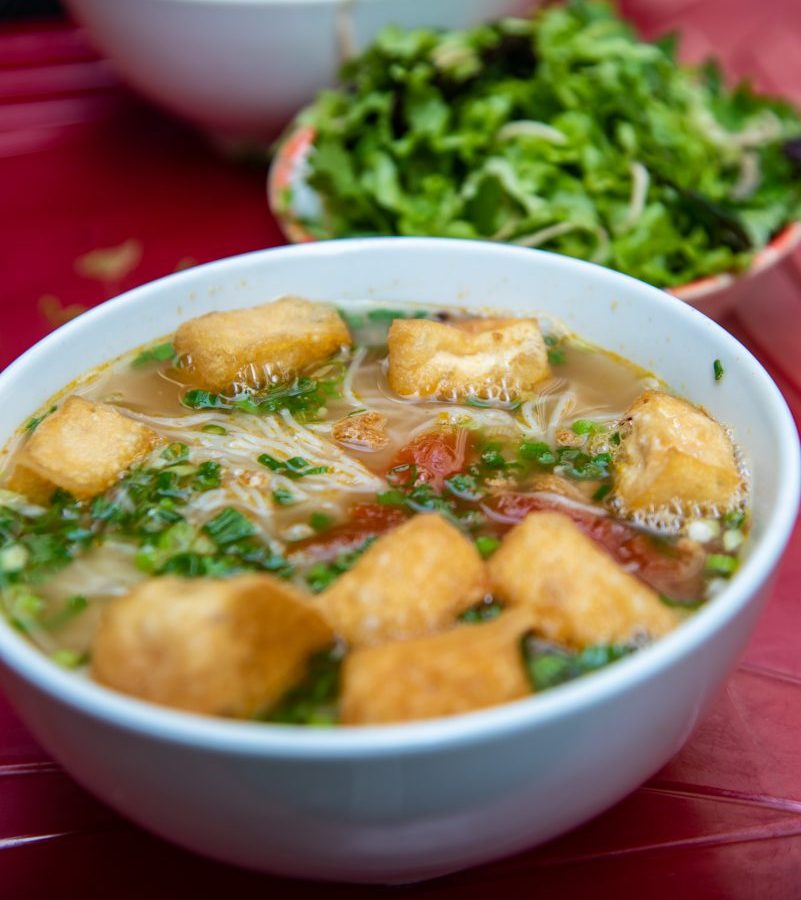 It may sound intimidating, but you can make vegan detox soup using any vegetable stock with a base of miso or soy sauce. Simply boil your vegetables of choice in a pot and let it do its thing. The general rule of thumb is to make it as colorful as possible with different vegetables. Trust us – you've never known good mood food until you've had a bowl of this soup.
Recipe for Inspiration: Vegan Detox Soup