Oven Grilled Sirloin Steak Recipe
Recipes.net Team
Published
October 28, 2020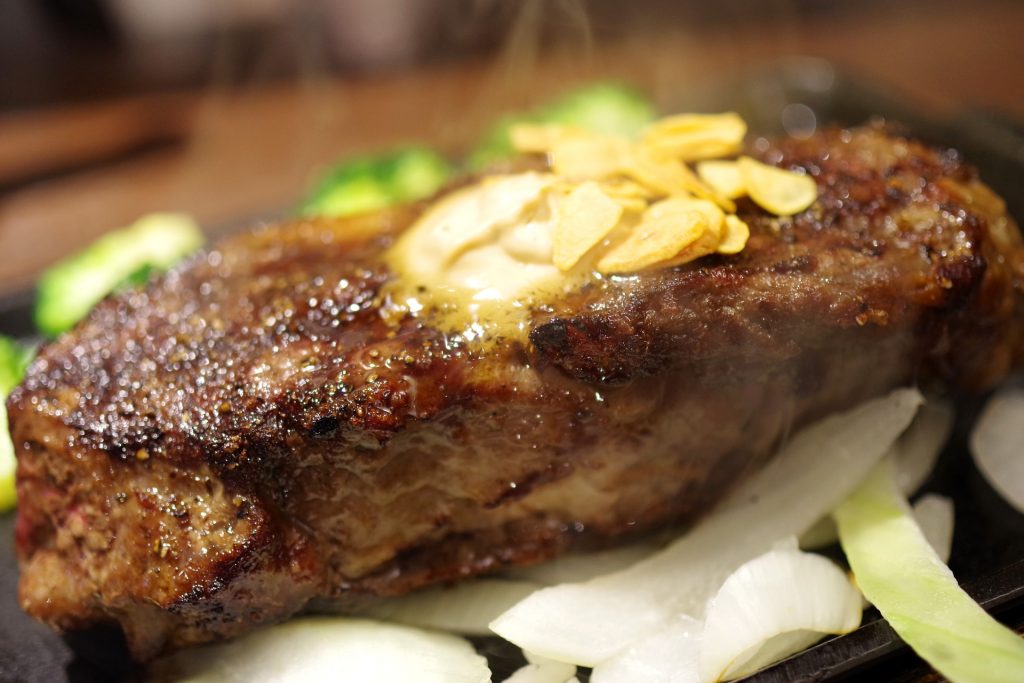 Weeknights taste better with a perfectly-cooked steak on your dinner tables. If you are running out of steak dinner ideas, you have come to the right place. With our sirloin steak recipe, your dinners couldn't be more delicious!
There's no need to rush to expensive restaurants to lavish on this mouthwatering meal. You can now make perfectly cooked steaks at home! You can enjoy this hearty, filling, and flavorful meal even on an ordinary day all thanks to our easy sirloin steak recipe.
If you want other steak recipes that are just equally mouthwatering, try our Pan-Seared Steak with Shallot Sauce. Topped with a delicately sweet and flavorful shallot sauce, you'll love this pan-seared steak!
How to Cook Steak in the Oven
Steak is one of those classic, fancy dinners that are perfect for special occasions. You can pan fry steak in oil or fry it in air. But one of the best ways to cook a steak is by grilling it over coals. But what if you're not up for outdoor grilling? Don't worry! You can make a perfect steak that's thick and juicy right in the oven!
If you have never tried cooking steak in the oven, now's the time to give it a try! We'll show you how to cook steak in the oven with easy-to-follow steps. With our grilled sirloin steak recipe, you won't be needing a grill. But you can still enjoy this delicious steak dinner outside! 
Cooking steak in the oven is quite simple. You'll start off with a room-temperature steak. Then, smother the steak with a dash of seasonings and throw in some fresh herbs. You can even coat the steak with butter while cooking. 
It creates a caramelized, crisp outside and tender and juicy inside. Cook your steak in the oven until it reaches your desired level of doneness. Also, remember to let the steak rest for a couple of minutes to lock in those juices. Once the steak is ready to go, cut, serve warm, and enjoy!

Tip: You may cut your tender steaks into small bite-size pieces by slicing your steak into equal-sized cubes before cooking and coating them with garlic butter sauce.
Tips in Making Oven-Grilled Sirloin Steak
Make this perfect steak that's juicy and delicious right in the oven. No need to go out to a fancy restaurant. Rest assured, with our easy sirloin steak recipe, you can actually make the best tasting steak any day of the week! 
What makes the steak special is the meat itself. The rest depends on how it is prepared. Now, usually, the first step would be picking the best cuts of steak for the recipe. It may seem overwhelming because the options are endless! But when it comes to a simply cooked steak in the oven or on the grill, prime cuts are a perfect choice. 
Sirloin or Top sirloin steak is always on top of the list of favorite steaks because of its hearty beef flavor. This cut comes from the primal loin section located in the upper middle part of the cow. Sirloin does not need excessive seasonings, since it is already tasty by itself! Plus, it's tender, making it the perfect steak choice for grilling.
In this sirloin steak recipe, we're keeping our seasonings plain and simple. Since sirloin steak already has a strong flavor in itself, we will be needing herbs and spices that will complement the heavy and greasy flavors of the steak. For our herbs and spices, we made use of rosemary. If you want to add a piney flavor, opt for rosemary. Thyme, on the other hand, also matches the flavor of any beef dishes. Just a tip, the lemony taste of lemon thyme is a favorite!
However, you can easily customize the flavors in this juicy meat dish to your liking with other aromatic herbs and spices! Some of the best herbs and spices that will perfectly blend with your oven-grilled steak are smoked paprika and oregano. Also, add in garlic along with the fresh herbs to create a wonderful combination of flavors! 
Moreover, smother the steak with butter to add extra richness. Adding butter to steak can also soften the charred exterior, making the steak more tender. And the result? Thick-cut, juicy, buttery, garlicky tender sirloin steak that you and your family will surely enjoy!
What To Serve With Oven-Grilled Sirloin Steak
Well, sirloin steaks aren't really served on ordinary days. So when you make them, you want to make it extra special. You'll want the perfect side dish to go with it. There are lots of options for sides that pair perfectly with grilled sirloin steak recipe. 
Make it an even more elegant meal by pairing it with our Cheesy Scalloped Potatoes and Ham Casserole. Roasted California Blend Vegetables can also be a perfect accompaniment. Enjoy it with a good glass of red wine for a lavish meal!
Oven-Grilled Sirloin Steak Recipe
Make the perfect juicy steak in the comfort of your own home. This sirloin steak recipe is incredibly easy and lets you serve a sumptuous meal with the family in less than an hour!
Ingredients
2

sirloin steaks,

10 ½ oz each

1 ½

tbsp

olive oil

salt

ground black pepper

3

garlic cloves,

with the skins on, bruised

twigs of fresh thyme or rosemary

2

tbsp

unsalted butter
Instructions
Preheat the oven to 275 degrees F and grease a roasting tray.

Season the sirloin steaks with salt and pepper and rub with olive oil to add flavor. Transfer the steaks to a roasting pan.

Add the garlic and herb twigs, and cover the entire roasting tray with foil.

Roast the steaks for 30 to 35 minutes, depending on how you like them.

Towards the last 10 minutes of cooking, remove the foil and set aside.

Add the butter and spread around the roasting tray until melted.

Baste the steak with its own roasting juices combined with the melted butter.

Set the top heat only to 400 degrees F and broil the steaks until caramelized.

Set aside the cooked steak for at least 10 minutes to rest.

Peel off the garlic to be placed on top of the steaks for serving.

Serve it as is or with any sauce and accompaniments, either whole or sliced, and enjoy!
Recipe Notes
Letting your steak rest for at least 10 minutes is important. It will give the juices time to soak into the meat, keeping it moist and savory. And when you slice into the steak, the flavorful juices will surely end up on your meat and will not be wasted on the plate or on the cutting board. Now, that's one of the secrets to superbly juicy sirloin steak!
Nutrition
Calcium:

71mg

Calories:

506kcal

Carbohydrates:

2g

Cholesterol:

168mg

Fat:

32g

Iron:

4mg

Potassium:

791mg

Protein:

50g

Saturated Fat:

13g

Sodium:

131mg

Sugar:

1g

Vitamin A:

355IU

Vitamin C:

1mg
Commonly Asked Questions
How to marinate sirloin steak?
Marinating the meat prior to cooking makes it more tender and flavorful. Your steak marinade could be a mixture of olive oil, balsamic vinegar, minced garlic, fresh rosemary and pinch of black pepper. Place the sirloin steaks in a resealable plastic bag. Pour the marinade over the steaks and make sure that both sides are generously coated. Chill for 15 minutes up to 8 hours in the fridge. When ready to cook, proceed to seasoning them with salt and pepper based on the recipe instructions.
How to store oven-grilled sirloin steak?
You can store cooked sirloin steak in a sealed container. It will last in the fridge for up to 3 days. But it is recommended to let the steak cool first at room temperature before placing it in the fridge.
How to reheat a cooked sirloin steak?
If ready to serve, take the cooked sirloin steak out of the fridge. Let the steak rest first at room temperature for at least 20 minutes before reheating. Preheat the oven to 250 degrees F and reheat the sirloin steak for about 20 to 25 minutes. Cut, serve warm, and enjoy!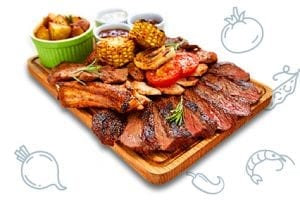 Conclusion
Bring out that wine long hidden in your rack and have the candles lit. Because you will be having an elegant dinner at home with this easy Oven-Grilled Sirloin Steak recipe. This mouthwatering, juicy and tender oven-grilled sirloin steak is deliciously easy to prepare!