Save this sirloin steak recipe for a superb weeknight dinner. No need to rush to expensive restaurants to lavish on this mouthwatering meal. With this easy recipe, you can now make perfectly cooked steaks at home.
You're probably used to grilling or pan-searing steak, but this recipe will make you discover the wonders of cooking steak in the oven. It promises you the most tender meat because you get to cook them at exact temperatures and achieve the level of doneness that you want. Besides sirloin steak, you can also cook pork rib tips and other meat cuts in the oven, so make sure to try it out.
How to Cook Sirloin Steak In the Oven
What makes the steak special is the meat itself, so we suggest picking the best sirloin steak you can find. Another great thing about sirloin is that it doesn't need a lot of seasonings since it is already tasty by itself. Plus, it's tender, making it the perfect steak choice for grilling. For another oven steak recipe with a different beef cut, try making this ribeye steak recipe, which perfectly cooks your steak medium-rare.
Make sure to pat your steak dry to remove moisture and be able to brown the exterior nicely. Then, cook your steak in the oven until it reaches your desired level of doneness by checking its internal temperature. The best way to check is by inserting a meat thermometer on the thickest part of the meat or you can simply observe its color or feel its tenderness.
Lastly, make sure to let your steak rest after cooking. This will give the juices time to soak into the meat, keeping it moist and savory. 
How to Add More Flavor to Oven Grilled Sirloin Steak
If you have never tried cooking steak in the oven, now's the time to give it a go! Since we just want you to serve the best beef sirloin, we have some of tips for you in making this recipe:
You can add other herbs and spices

like rosemary, thyme, paprika, oregano, or garlic

to your steak seasoning to create a wonderful combination of flavors.
Smother butter on your steak

to add extra richness to its taste. This can also soften its charred exterior, making the steak more tender.
Check out our CAQ section below for delicious side pairings that will complete your dining experience. Lastly, enjoy it with a tall glass of red wine for a memorable lavish meal at home.  In the meantime, let us share with you the best way to cook sirloin steak.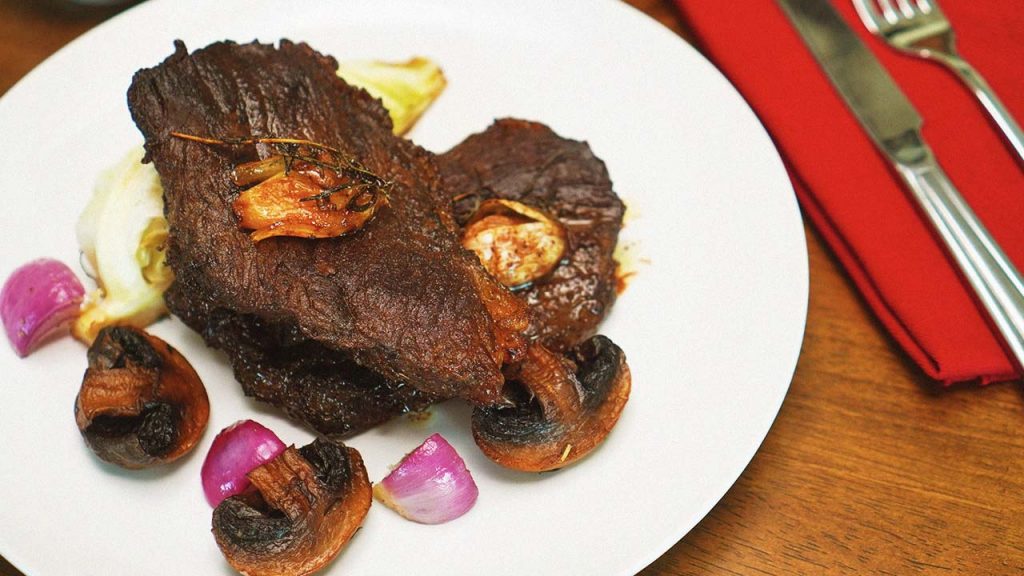 Oven Grilled Sirloin Steak Recipe
Oven Grilled Sirloin Steak Recipe
Make the perfect juicy steak in the comfort of your own home. This sirloin steak recipe is incredibly easy and lets you serve a sumptuous meal for two in less than an hour.
Ingredients
2

sirloin steaks,

(10½ ounce each)

1½

tbsp

olive oil

1

tbsp

salt

1

tbsp

ground black pepper

3

garlic cloves,

with the skins on, bruised

3

twigs

thyme,

fresh, or rosemary

2

tbsp

unsalted butter

sauce,

and accompaniments, of your choice
Instructions
Preheat the oven to 275 degrees F and grease a roasting tray.

Season the sirloin steaks with salt and pepper and rub with olive oil to add flavor. Transfer the steaks to a roasting pan.

Add the garlic and herb twigs, and cover the entire roasting tray with foil.

Roast the steaks for 30 to 35 minutes, depending on how you like them.

Towards the last 10 minutes of cooking, remove the foil and set aside.

Add the butter and spread around the roasting tray until melted.

Baste the steak with its own roasting juices combined with the melted butter.

Set the top heat only to 400 degrees F and broil the steaks until caramelized.

Set aside the cooked steak for at least 10 minutes to rest.

Peel off the garlic to be placed on top of the steaks for serving.

Serve it as is or with any sauce and accompaniments, either whole or sliced, and enjoy!
Nutrition
Sugar:

1g

:

Calcium:

96mg

Calories:

514kcal

Carbohydrates:

4g

Cholesterol:

168mg

Fat:

32g

Fiber:

1g

Iron:

4mg

Monounsaturated Fat:

15g

Polyunsaturated Fat:

2g

Potassium:

844mg

Protein:

50g

Saturated Fat:

13g

Sodium:

3620mg

Trans Fat:

1g

Vitamin A:

438IU

Vitamin C:

4mg
Nutrition Disclaimer
Frequently Asked Questions
How to tenderize steak?
Note that top sirloin is naturally a more tender cut compared to bottom sirloin or what we call sirloin steak. Slicing the steaks against the grain also makes them more tender. You can also marinate it using our 4-ingredient steak marinade for 3 to 8 hours before cooking to help it tenderize. Lastly, you can rub kosher salt into your steaks to help break down their fibers.
What do I serve with oven grilled sirloin steak?
Sirloin steak works well with a lot of sides, like mashed potatoes, rice, or veggies. Make it an even more elegant meal by pairing it with fluffy cauliflower mashed potatoes or healthy roasted vegetables. You can also serve it with roasted mushrooms, or a vibrant plate of garden salad.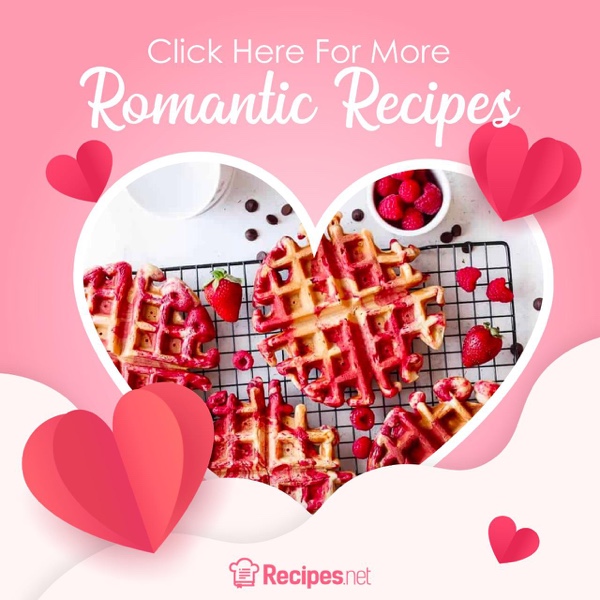 Conclusion
Bring out that wine long hidden in your rack and have the candles lit. Because you will be having an elegant dinner at home with this easy sirloin steak recipe. It makes a delectable and fancy meal that you can easily make in under an hour.