Low Calorie Italian Bread Recipe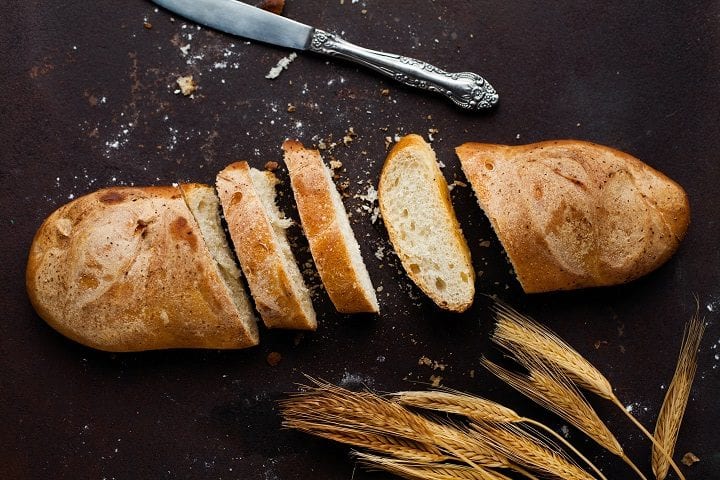 Want a fresh, homemade loaf of Italian bread with a low calorie intake? Then this recipe is for you. This simple recipe will keep you from constantly running to the grocery store, and it's sure to become an instant favorite in your recipe box.
How To Make Low Calorie Italian Bread
Ingredients
1 2/3

cup

water

2

tbsp

oil or melted butter/margarine

2

tsp

salt

2

tbsp

powdered soy milk

1 3/4

cup

yellow cornmeal

3

cup

bread flour

2 1/2

tsp

dry yeast
Instructions
Mix all the ingredients together in a bowl. This will form the dough.

Sprinkle any countertop or surface with flour and place the dough on top.

Start kneading the dough for about 10 minutes. Make sure it doesn't stick to your hands.

Spray the bowl with cooking spray or use grease, and then place the dough inside.

Now, spray the dough with cooking spray or grease and cover it with plastic wrap.

Let the dough rest for 2 hours.

After 2 hours, spray cooking spray on a piece of parchment paper and sprinkle it with cornmeal.

Put the ball of dough on the parchment paper.

Spray with the dough more cooking spray and let it rest and rise for one hour.

Preheat your oven to 425 degrees Fahrenheit and place some baking stone in the oven.

Dust a little rye flour over the top of the dough and score it with a sharp knife.

Place the dough, while still on the parchment paper, onto the baking stone.

Put 2 cups of boiling water into a small baking pan and put it on the bottom of the oven to create steam.

Bake the dough for 30-35 minutes.

When the dough is done baking, take it out of the oven and let it cool.

You now have your own low-calorie Italian bread. Have a piece and eat it with some jam or butter. Enjoy!
Nutrition
Calcium:

85mg

Calories:

2455kcal

Carbohydrates:

479g

Fat:

23g

Fiber:

38g

Iron:

12mg

Potassium:

1366mg

Protein:

76g

Saturated Fat:

4g

Sodium:

4694mg

Sugar:

6g
Related Breads & Doughs Recipes