Not sure what to do with those seeds you removed from the pumpkin after making Jack-O-Lanterns? Well, don't just throw them away. Because we've got a delicious roasted pumpkin seeds snack that'll blow you away! It's a tasty and crunchy finger food that you can munch on for an afternoon pick-me-up. They also work amazingly with a ton of delicious recipes like salads and trail mixes for added texture. Serve these up at a big party like Halloween to impress your guests.
Roasted Pumpkin Seeds Flavors
When it comes to roasted pumpkin seeds seasoning, it all depends if you want a salty, spicy or sweet flavor. There are plenty of flavors that can go into pumpkin seeds that can be easily customized. One of our other recipes, the Sweet and Spicy Pumpkin Seeds is one example of a tasteful flavor combo. Savory roasted pumpkin seeds can go between a simple salt seasoning or a strong flavor like garlic. Something sweeter would be a saccharine sugar cinnamon combo. And for a spicy mix, people often go for some cajun and cayenne for an extra kick. If you're looking for more specific flavor combos, we have a ton of samples you can check out in our CAQ below!
Our healthy roasted pumpkin seeds are a sure fall treat that kids and adults alike will enjoy. They're deliciously healthy because this snack is low in carbs and is also keto friendly. Pumpkin seeds are also known to contain fiber, which helps feed friendly bacteria to your gut. So if you have friends watching their food intake, this is the perfect little gift that they're sure to enjoy!
These crunchy baked pumpkin seeds are incredibly easy to make. And we've got a few tricks up our sleeve to share for you to make the best roasted pumpkin seeds.
How To Roast Raw Pumpkin Seeds
Roasting pumpkin seeds is the best way for you to get your money's worth on that big pumpkin. But it's important to boil pumpkin seeds before roasting. In our case, a simple salt-water boil is the best way to get the salt inside the shell. It helps to make the outer shell crispier when roasted and adds a simple, yet flavorful taste.
Another trick you can do aside from boiling is to soak pumpkin seeds before roasting. Allowing them to soak in unflavored water or salted water for 15 minutes helps to soften them. This method rids them of enzymes and also makes them easier to digest.
With those tips in mind, you're guaranteed a perfect bowl of crunchy roasted pumpkin seeds. Feel free to serve them for your Halloween parties or a big Thanksgiving gathering. Guests will be begging for your recipe of this remarkable snack. For another pumpkin seeds recipe, check out this tasty Raw Kale Salad with Quinoa and Pumpkin Seeds!
How To Make Roasted Pumpkin Seeds
These crunchy and perfectly salty roasted pumpkin seeds are the best fall snacks! Serve them at parties or munch on them for an afternoon treat.
Ingredients
4

cups

water

2

tbsp

salt

2

cups

pumpkin seeds

1

tbsp

vegetable oil,

or melted unsalted butter
Instructions
Preheat your oven to 200 degrees F.

Rinse pumpkin seeds to remove the stringy fibers. Pat dry with a towel.

In a pot, add in the water and salt, then bring the mixture to a boil.

Add in the pumpkin seeds and allow to boil for 10 minutes.

Drain the saltwater, then spread the pumpkin seeds on a kitchen towel or paper towel to dry.

Transfer the seeds in a bowl, then toss the seeds with oil or melted butter.

Spread them evenly on a large cookie sheet or roasting pan.

Roast the seeds for 45 minutes, making sure to stir occasionally.

Increase the oven temperature to 375 degrees F. Continue baking the seeds for another 5 minutes until they are crispy and golden brown.

Let the seeds cool, then shell for eating. Enjoy!
Recipe Notes
How to Eat Pumpkin Seeds: 

You can eat the pumpkin seeds even with the shell. The roasting process helps to make them tastefully edible.
If you don't like eating the outer shell, simply pop the pumpkin seed into your mouth. Then using your teeth, crack at the side of the shell like you would a sunflower seed. This will release the inner seed, then you can discard the outer shell.
Nutrition
Calcium:

15mg

Calories:

139kcal

Carbohydrates:

2g

Fat:

13g

Fiber:

1g

Iron:

2mg

Potassium:

173mg

Protein:

6g

Saturated Fat:

4g

Sodium:

2335mg

Sugar:

1g

Vitamin C:

1mg
Nutrition Disclaimer
Commonly Asked Questions
How to store roasted pumpkin seeds?
Store your pumpkin seeds in a tightly sealed container or zipper bag. They can last for 2 to 3 months at room temperature. You can also refrigerate them in the same airtight container, and those should last you for up to a year.
Can I add other flavorings to the pumpkin seeds?
You certainly can! For salty pumpkin seeds, try a mix of sea salt, black pepper, dill and parmesan. Then for some sweet pumpkin seeds, you can include brown sugar or white sugar with cinnamon, cocoa powder, nutmeg and cloves. Finally, for a spicier kick, some mix of salt, cajun seasoning, chipotle, and cayenne pepper.
Why are my pumpkin seeds chewy?
This is likely because the seeds didn't finish cooking at a high enough temperature. Make sure you follow through with our recommended 200 degrees F temperature, then heating it up to 375 degrees F for another 5 minutes. It may also be because there's too much pulp attached to the seeds and they're still wet from rinsing. Make sure to discard as much of the pumpkin gunk as possible and pat your pumpkin seeds dry before roasting them in the oven. Also ensure that your pumpkin seeds are laid in a single layer to prevent them from clumping together and yielding chewy seeds.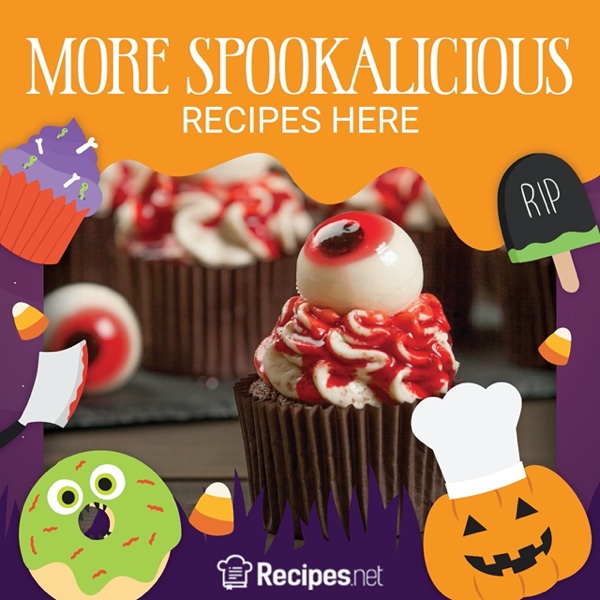 Conclusion
You never have to waste those pumpkin seeds from making Halloween pumpkin lanterns! Enjoy the rest of your fall season with these flavorful roasted pumpkin seeds for a fun snack. Save them up for a pick-me-up snack or box them up to give as a gift for friends.
Topics: