If you're planning an Italian-style dinner, we got you covered! We've rounded up the most delicious authentic Italian recipes to grace your dinner tables this weekend.
It's no question that Italian cuisine is widely known around the world. When you think of Italy, it's impossible not to think of high-quality ingredient food. Each carefully selected ingredient gives the dish a unique taste. And somehow, even the simplest of food items can turn into an exceptional dish! Take our Chicken Scallopini Recipe for example. Scaloppini in a light creamy sauce with some capers and lemon juice makes a hearty meal to enjoy any day.
We all love a perfectly cooked Italian lasagna. This will go really well with a delish pizza made with crusty Italian Pizza Dough. While we truly enjoy these famous Italian dishes, now's the time to explore other decadent Italian delicacies. 
We'll start with the main dishes that burst with Italian flavors. You'll surely drool over these decadent dishes on our list. Then, we'll go ahead with Italian appetizers and soups that are just as tempting. Finally, a traditional Italian dinner wouldn't be complete without a dessert. Well, of course, let's not forget the glass of wine for each guest.
So, read on and discover the best authentic Italian recipes that'll surely wow every Italian foodie's taste buds.
Authentic Italian Main Dishes
Let's start with the centerpiece of every Italian meal. Truth be told, there are lots of authentic Italian main dishes that you can choose from. Surely, you can't resist the savory flavors of these sumptuous meals.
Italian Meatballs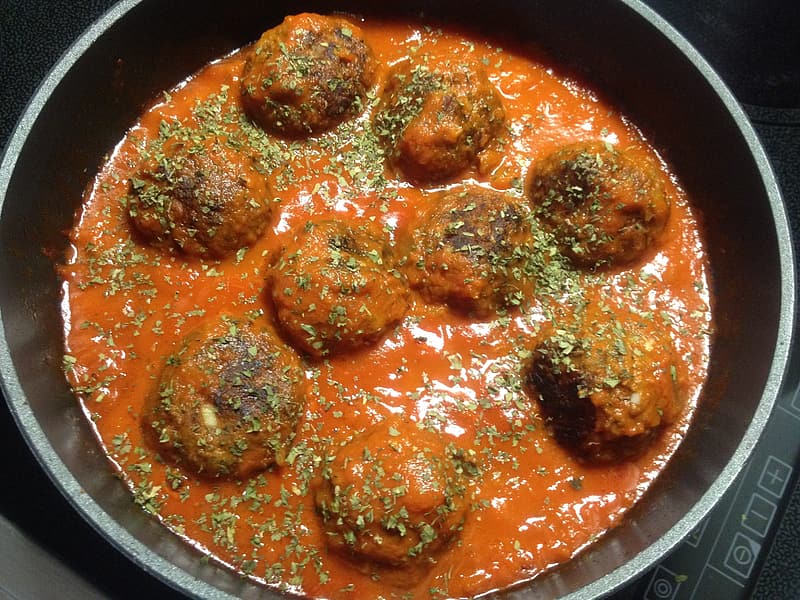 Italian meatballs loaded with Parmesan cheese make for an appetizing dish. Sprinkle it with fresh parsley and other spices, and the flavor intensifies! They're incredibly tender and easy to make as well! Try to pair them with Italian spaghetti sauce. Moreover, you can also take this dish to a whole new level with our easy Arrabiata Sauce Recipe. When served with pasta sauce, Italian meatballs are also perfect for an easy dinner. But you can also serve these yummy meatballs as a snack! 
Recipe for Inspiration: Crockpot Italian Meatballs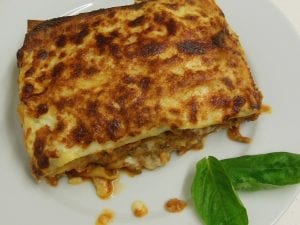 Impress your guests with this delectable and cheesy Italian appetizer. This scrumptious dish combines the deliciousness of creamy goat cheese and pumpkin puree. Furthermore, a variety of fresh herbs amplifies its delicious flavors. This vegetarian recipe will absolutely elevate your Italian-style dinner. Serve alongside a mixed green salad for a completely healthy meal.
Recipe for Inspiration: Pumpkin and Goat Cheese Lasagna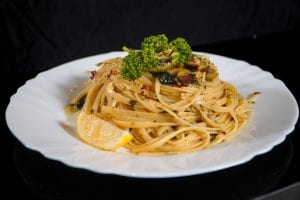 Linguini Aglio Olio simply means pasta with garlic and oil in Italian. It's basically made by sauteing finely chopped garlic in olive oil. As simple as it may seem, this Italian pasta recipe is certainly a delicious staple! Plus, you only need basic ingredients you probably have in your pantry.  Garnish with parsley or Parmesan cheese if you like. Then, serve with Caprese Salad on the side. 
Recipe for Inspiration: Linguini Aglio Olio Recipe
Vegetables and Tortellini with Cream Sauce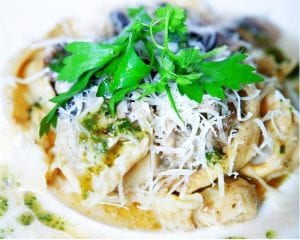 This Italian recipe gives the pasta a hearty spin! Tortellini and asparagus are coated in a tasty cream sauce. This recipe comes together quickly and the steps are all easy to follow. Soon you'll be having a delicious feast with this hearty dish. This Italian pasta also tastes amazing with a light side just like our Broccoli Raisin Salad. 
Recipe for Inspiration: Vegetables and Tortellini with Cream Sauce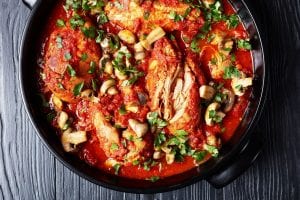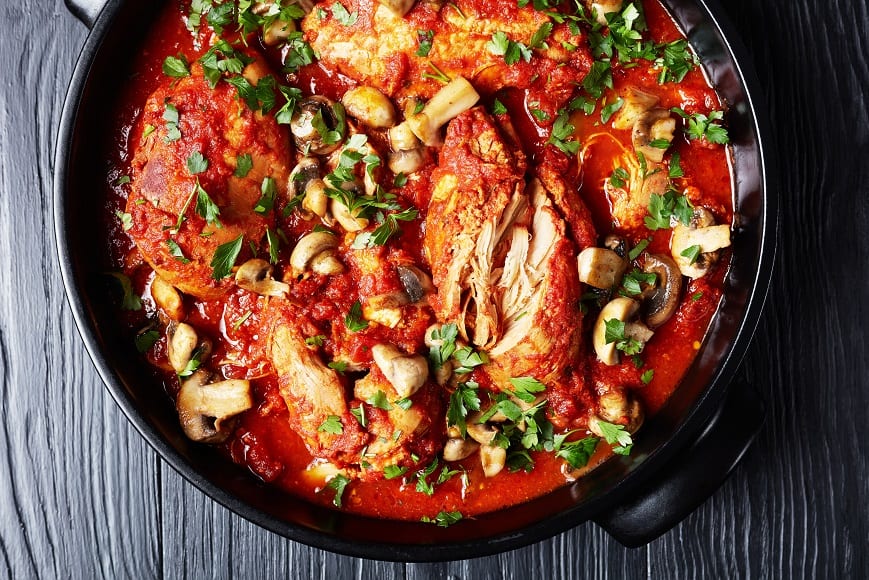 If you're looking for authentic Italian recipes with chicken, then this Chicken Cacciatore is a must-try. 
Cacciatore means "hunter" in Italian. Therefore, chicken cacciatore is a chicken dish that is prepared alla cacciatore or "hunter-style." It's loaded with lots of greens and a flavorful tomato sauce.
You'll absolutely love this Italian classic with its comforting aroma and Italian flavors. It's often served with egg noodles, pasta, or rice.
Recipe for Inspiration: Easy Chicken Cacciatore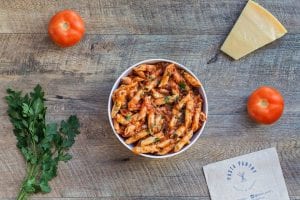 This Italian sausage pasta is full of peppery sausage and a creamy sauce. And so it's no wonder that this appetizer is another Italian favorite. Authentic Italian recipes with sausage are just as filling as the other Italian recipes. And you need just a handful of ingredients for this recipe.
Italian sausage and pasta are certainly a delicious combo. The spicy sausages add perfect flavors to any pasta dish. If you haven't tried it yet, now's the time to include this on your menu. 
Recipe for Inspiration: Italian Sausage Pasta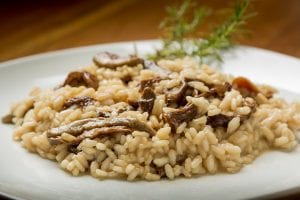 Italy is also prized for its delicious risotto recipes. It's one of those authentic Italian recipes that offer a surprising range of flavors. And mushroom risotto is one of the most delicious variations on risotto recipes. In this recipe, sauteed mushrooms are stirred through the risotto and scattered on top of it.
It's a great vegetarian dish for the whole family. So, add this now on your next menu! And bring some Italian flavor straight from your own kitchen!
Recipe for Inspiration: Mushroom Risotto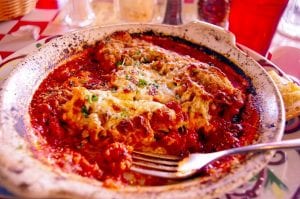 This delectable recipe is one of the most popular authentic Italian recipes with chicken. This recipe only requires a handful of ingredients. And it's just six easy steps away from your dinner tables! 
Tender cuts of chicken are coated in breadcrumbs for a crispy golden crust. This recipe also calls for a hearty tomato sauce and two types of cheese. Then, they're baked to a delicious perfection. And the result? Tender breaded chicken cuts smothered with marinara sauce and melted cheese. Serve this chicken Parmesan with a Caesar salad on the side. Delicioso! 
Recipe for Inspiration: Crispy Chicken Parmesan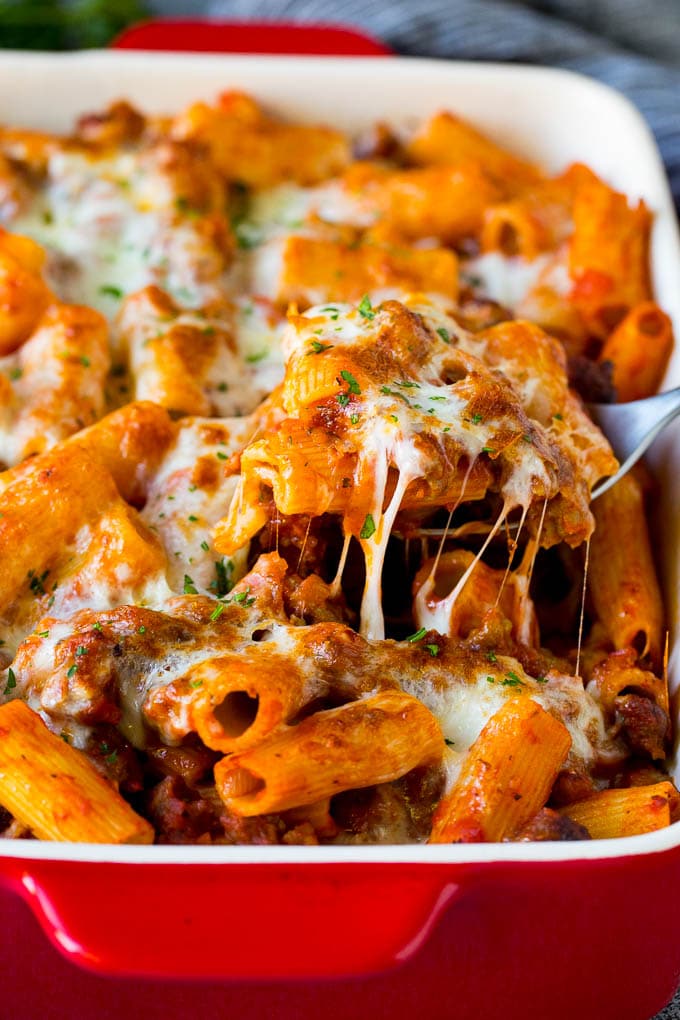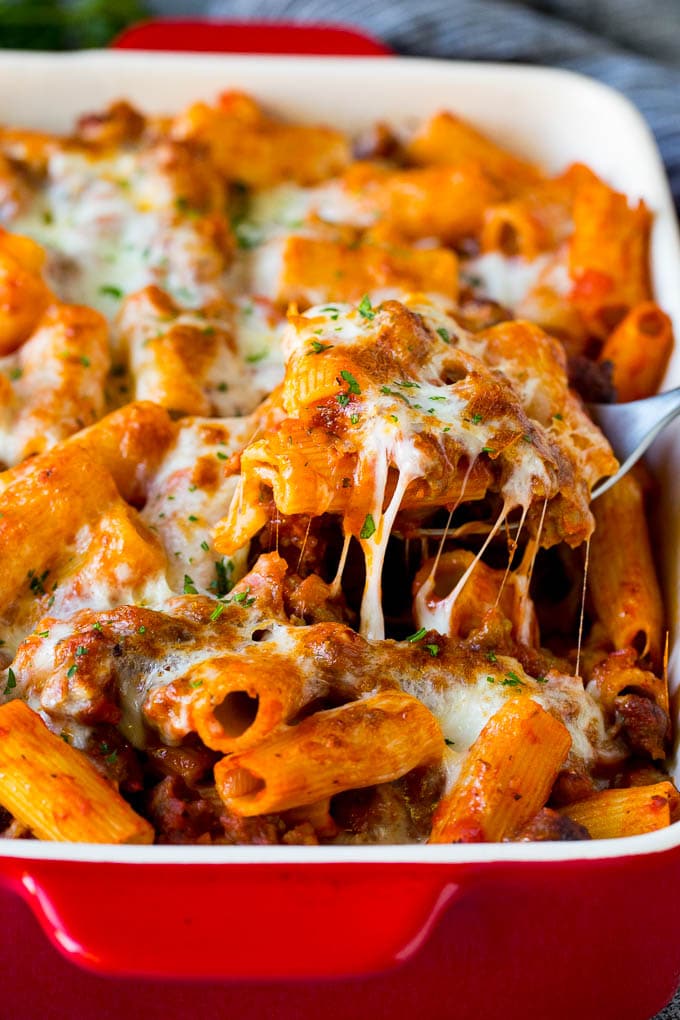 This Italian dish is made with rigatoni pasta. Its savory flavors is all thanks to the meaty tomato sauce with sausage and marinara. Top this dish with lots of cheese and garnish with parsley. Lastly, serve alongside caprese salad for a complete Italian feast. This deliciously baked pasta is also perfect for a gathering. 
Recipe for Inspiration: Pasta al Forno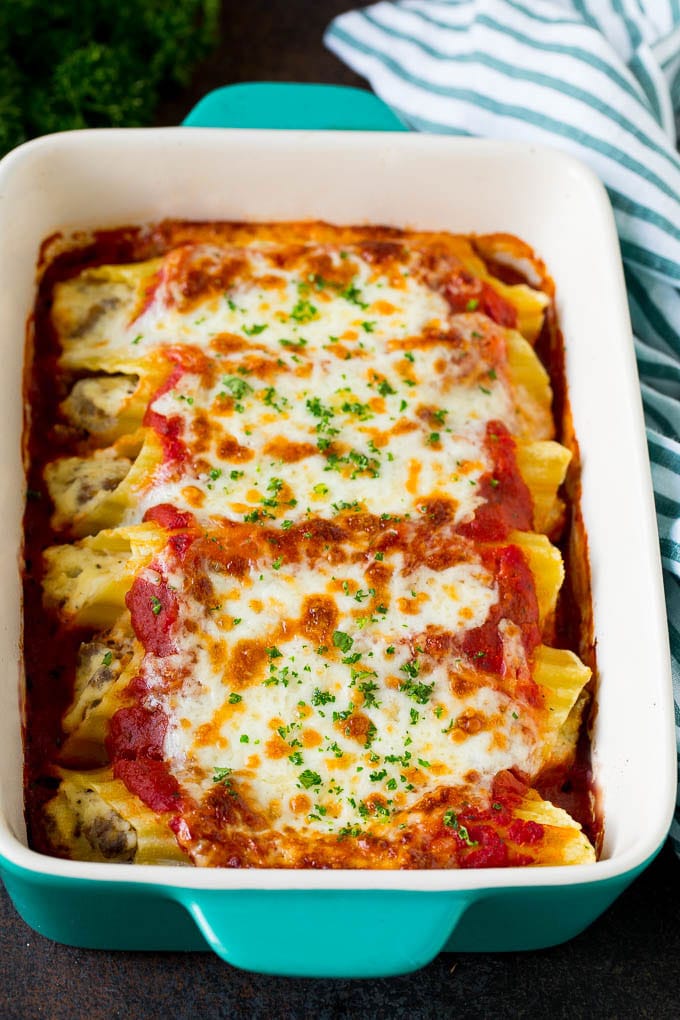 This manicotti recipe is yet another Italian classic. This hearty dish is full of rich Italian flavors. It's stuffed with pungent sausage and three kinds of cheese slathered with marinara sauce. This recipe is easy enough for quick weeknight meals. And it's also delicious enough for special occasions. 
Recipe for Inspiration: Sausage Manicotti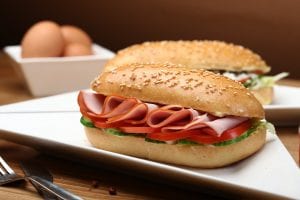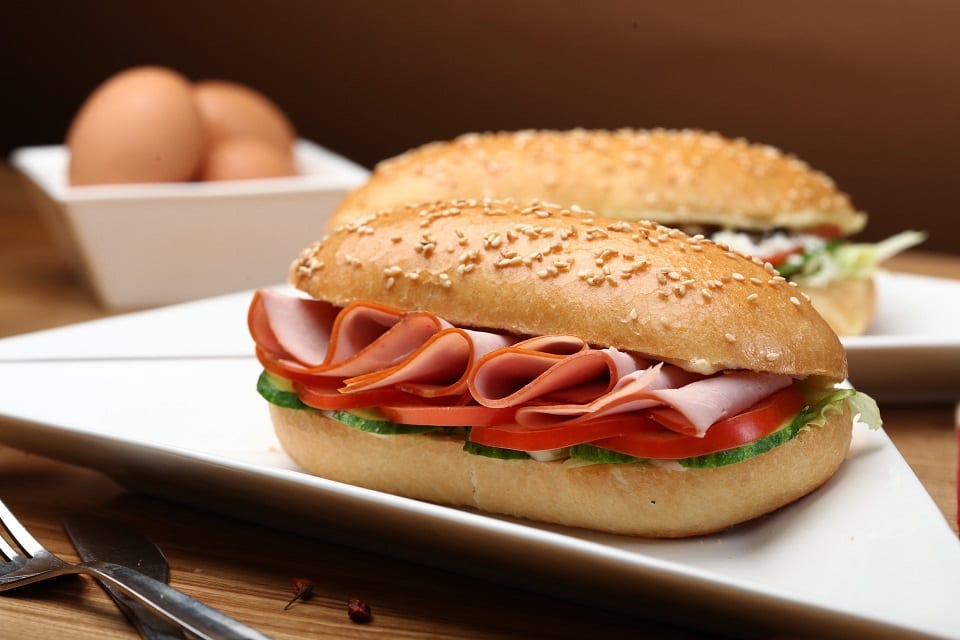 Level up your deli sandwiches with this prosciutto on ciabatta recipe. It's got simple ingredients that, when combined together, create an exquisite taste. You'll have an Italian-style snack in no time! It only takes 10 minutes to prepare this delicious Italian sandwich. 
Recipe for Inspiration: Prosciutto on Ciabatta
Cheese Tortellini with Meat Sauce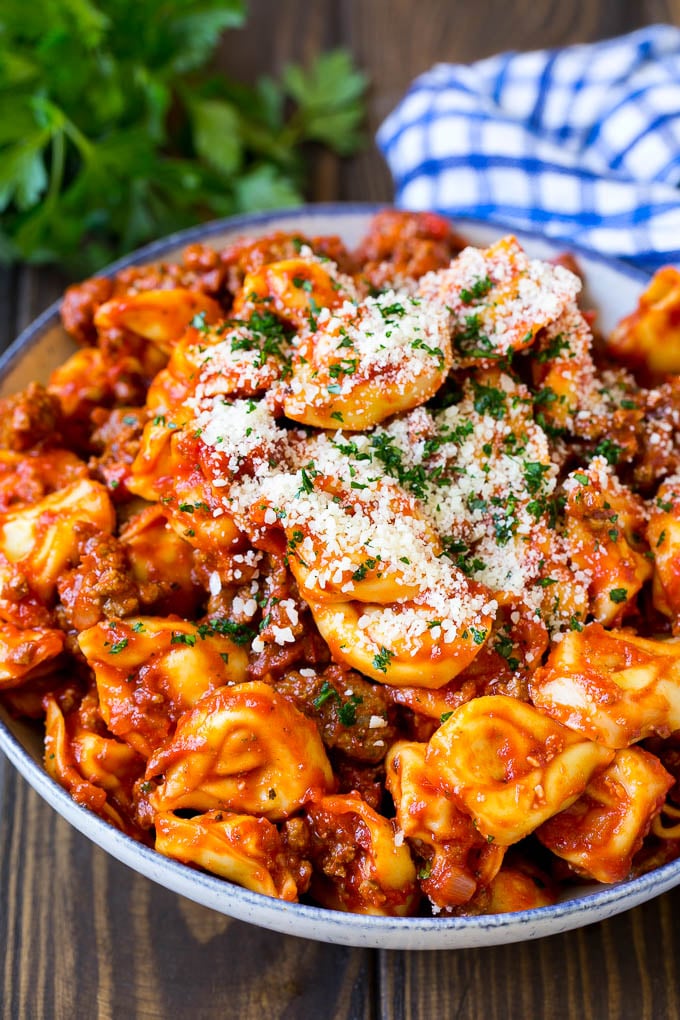 You'll definitely love the cheesy goodness of this Italian recipe. Moreover, the hearty marinara sauce is stuffed with filling ground beef. This will absolutely elevate your pasta dish. Sprinkle with parsley and grated cheese. If you're a pasta and cheese lover, add this on your next menu. This recipe is easy and comes together in 20 minutes! 
Recipe for Inspiration: Cheese Tortellini with Meat Sauce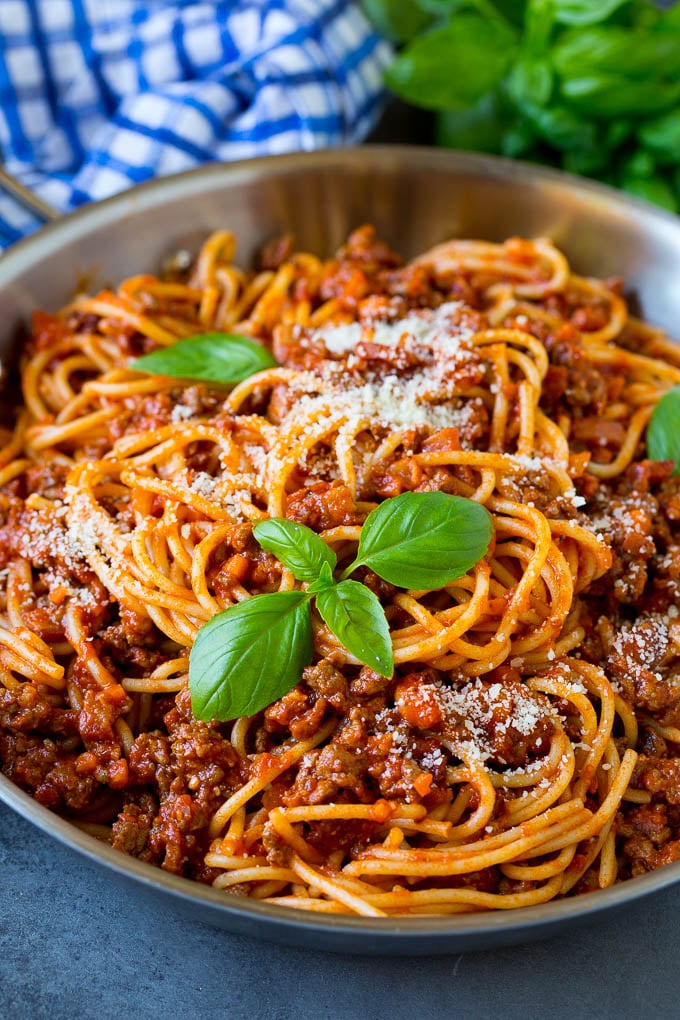 In this recipe, pasta are tossed in a delish meat sauce. Ground beef, pancetta, and vegetables also combine to make one tasty sauce. Moreover, red wine is an essential ingredient as it gives the sauce rich flavors. Jazz this pasta dish up by adding Parmesan and fresh basil.
Recipe for Inspiration: Pasta Bolognese
Authentic Italian Appetizers
No Italian feast would be complete without the delicious bites of appetizers. They'll absolutely prep you for the big meal. So, kick off your Italian-style dinner with these sumptuous appetizers. They're sure to be your next Italian favorites!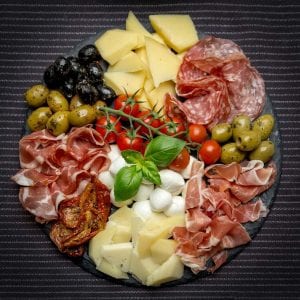 Italian Antipasto has been a part of every Italian meal since the 16th century. It's a colorful plate of Italian meats and cheese. This appetizer also includes fresh fruits or pickled vegetables. And with its delicious and authentic ingredients, antipasto embodies the true taste of Italy. Its vibrant colors and sparkling flavors are perfect for special celebrations. 
Sprinkle with sprigs of parsley or dill for an appealing finish. And what's an elegant meal without some fine Italian wine, right? 
Recipe for Inspiration: Antipasto Salad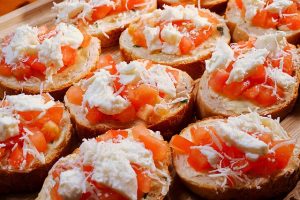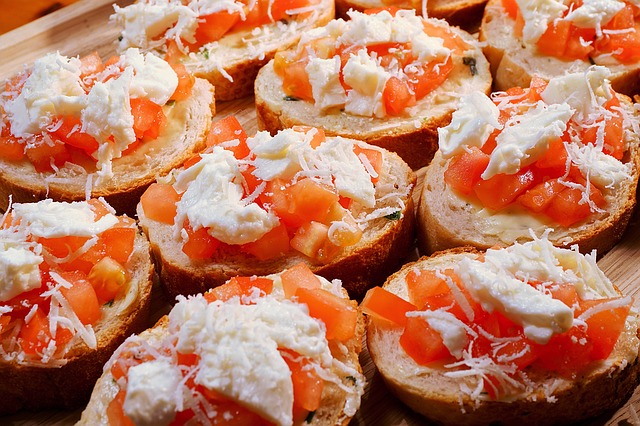 Bruschetta is an iconic appetizer in Italy. It was originally a peasant dish but is now popularly enjoyed throughout Italy. There are many variations of this classic Italian appetizer. And this artichoke bruschetta recipe is one of the delicious twists to the classic Italian staple.
This appetizer is made with marinated artichoke hearts, mayonnaise, and cheese. Try pairing it with an excellent Italian red wine.
Recipe for Inspiration: Artichoke Bruschetta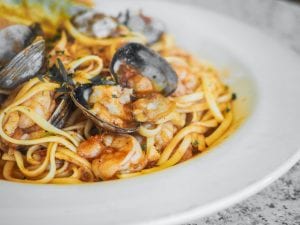 Frutti di mare means 'Fruit of the Sea' in Italian. In this recipe, seafood is simmering in a delish sauce. You can also make use of other seafood such as calamari, salmon, crabmeat, or lobster. This seafood dish will make any special occasion fancier for sure. And it'll certainly bring the flavors of the sea into your pasta plate.
Serve this seafood dish over linguine. You can also drizzle a bit of olive oil on top for added flavor. It pairs well with a white blend of Chardonnay as well. 
Recipe for Inspiration: Seafood Spaghetti (Frutti di Mare)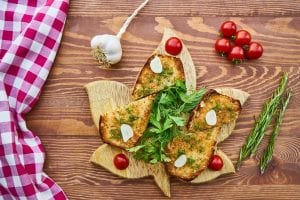 Traditional Italian bread has a soft, chewy interior and a perfectly crisp outer crust. At breakfast, pair it with a fruit compote or a dark coffee. Or serve alongside pasta or soup. Now's the time to make a delicious loaf of homemade Italian bread at home.
Recipe for Inspiration: Garlicky Italian Bread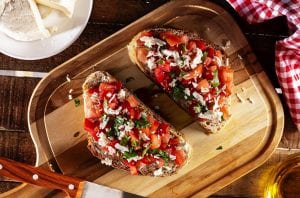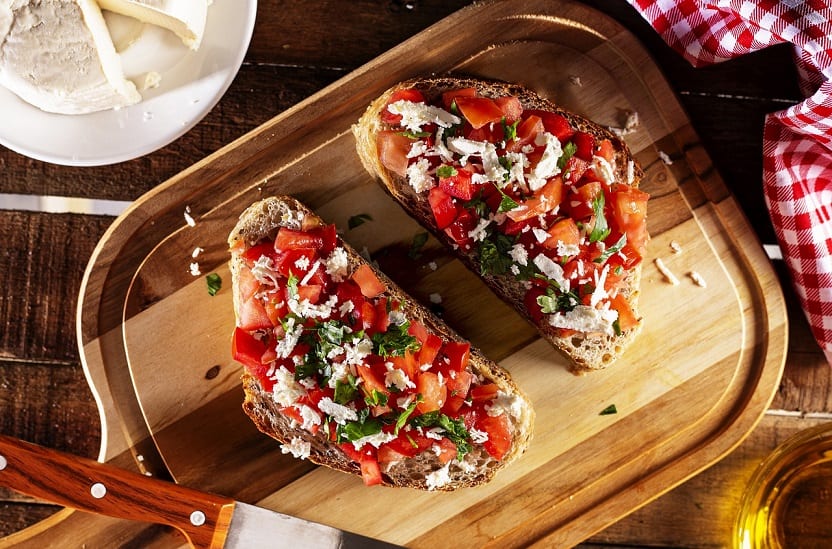 Creamy mozzarella, ripe tomatoes, and fresh basil combine to make this delish entree. Moreover, its vibrant colors will make you dream of a summer day in southern Italy. Serve this classic Italian salad alongside a crispy chicken Parmesan or a Parmesan-crusted salmon. It's a perfect appetizer for your dinner party!
Recipe for Inspiration: Caprese Bruschetta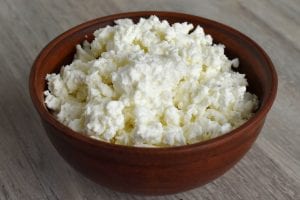 The word "ricotta" means "recooked" in Italian. Basically, ricotta is not really considered a cheese. It's actually a latticino, which means "a dairy product." 
This unique Italian dairy product is one of the many Italian favorites. It's light, creamy, and delicately sweet! Ricotta blends perfectly with sweet dessert pastries. And it can be a delish filling for lasagna as well. It's also a wonderful ingredient to add to some decadent dishes. We assure you, ricotta cheese will take your meals to a whole new level. 
Recipe for Inspiration: Homemade Ricotta Cheese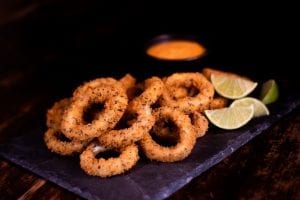 Start off your dinner party right with this delish Italian seafood appetizer. Thin rings of squid were fried to crunchy golden-brown perfection. Truly, every bite of this calamari fritti gives out a crispy crunch. To elevate your guests' pre-dinner experience, serve alongside a marinara sauce for dipping. And then, you can garnish it with lemon wedges.
Recipe for Inspiration: Calamari Fritti (Italian Fried Calamari)
Authentic Italian Desserts
Italian feast wouldn't be as fulfilling without a delicious finish. Italian cuisine also has many sweet delicacies that you should try. So, we listed down authentic Italian treats that anyone at your dinner table will love. 
Tiramisu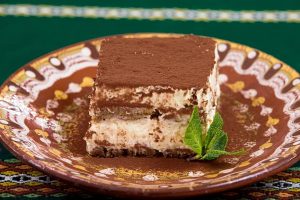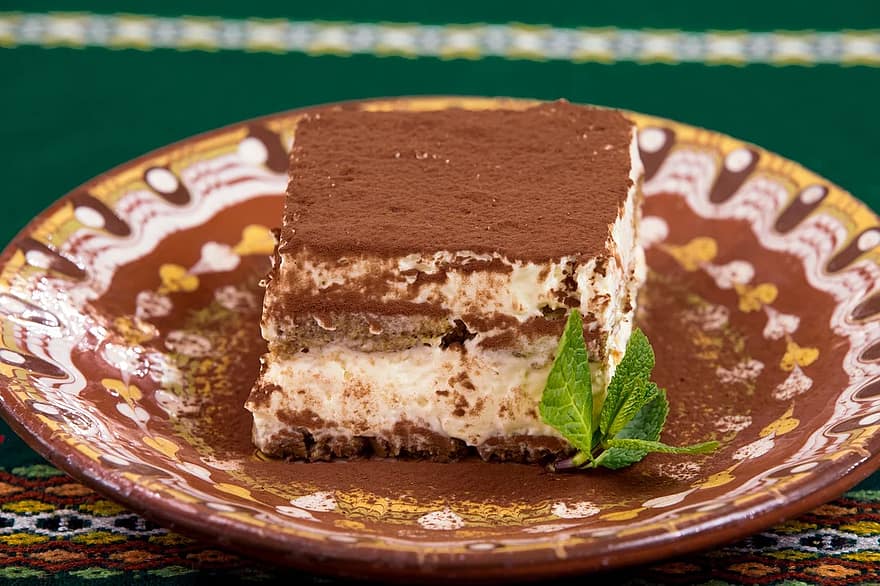 Tiramisu is probably the most famous of all Italian desserts. If you like chocolate and coffee-flavored dessert, you'll love the indulgent flavor of this Italian treat. 
This authentic Tiramisu recipe is made of coffee-dipped ladyfingers with sweetened mascarpone cream. It's also brimming with cocoa flavors. If you're up to it, you can even spice it up with a drop of liquor! Aside from its decadent taste, tiramisu also has mood-boosting qualities. Serve this in a glass or cup.
Recipe for Inspiration: Tiramisu
Creme Brulee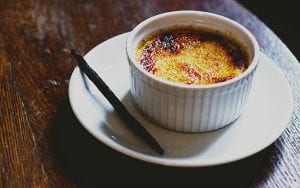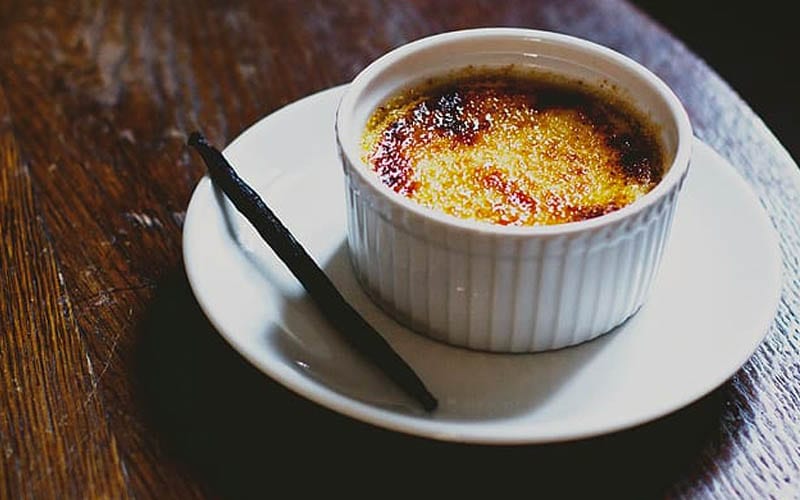 Indulge in this Italian-style creme brulee recipe that's all brimming with elegance! This stunning dessert has a creamy custard filling topped with a thin layer of caramelized sugar. Although it's often served at fancy restaurants, this luxurious sweet treat is actually easy to prepare. Relish the delicious experience of breaking through the crusty topping with our simple recipe.
Recipe for Inspiration: Classic Italian Creme Brulee
Cannoli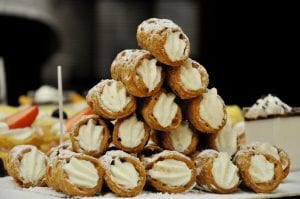 This Italian dessert is one of the most popular authentic Italian recipes from Sicily. Cannolu, which means "short tube," is the name of a tube-shaped mold used to wrap the dough.
Cannoli is a delicious blend of crunchy cannoli and creamy ricotta. It's a cylinder-shaped pastry with ricotta cheese or custard filling. Dip either end of the dessert in crunchy pistachios, candied fruits, or chocolate chips. Ricotta blends perfectly with sweet dishes. In addition, authentic Italian recipes with ricotta are among the many Italian favorites. It's best paired with a sweet white wine.
Recipe for Inspiration: Cannoli Alla Siciliana
Pizzelle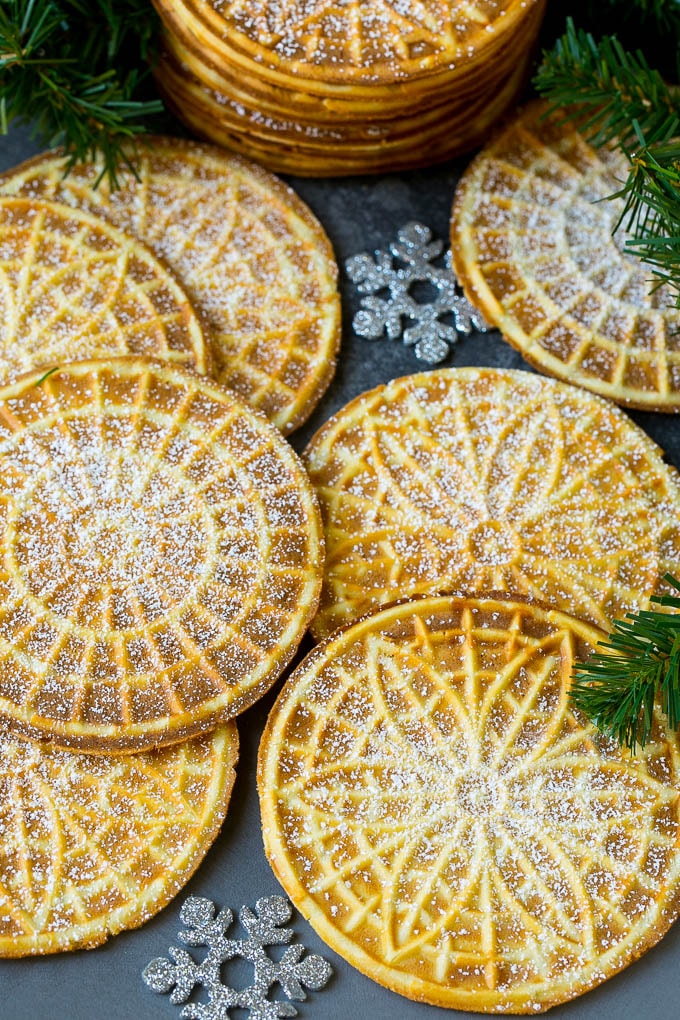 This Italian dessert is so simple and easy to make. Yet you will surely love its decadent deliciousness. This dish requires only a few ingredients that you might actually find in your kitchen.
This classic Italian cookie is sweetened with vanilla and dusted with powdered sugar. Pizzelle cookies are light and crisp. It also pairs deliciously with a steaming cup of coffee. 
Recipe for Inspiration: Pizzelle
Penuche Frosting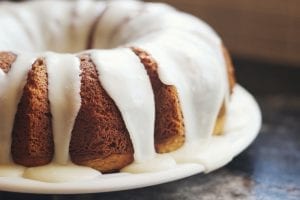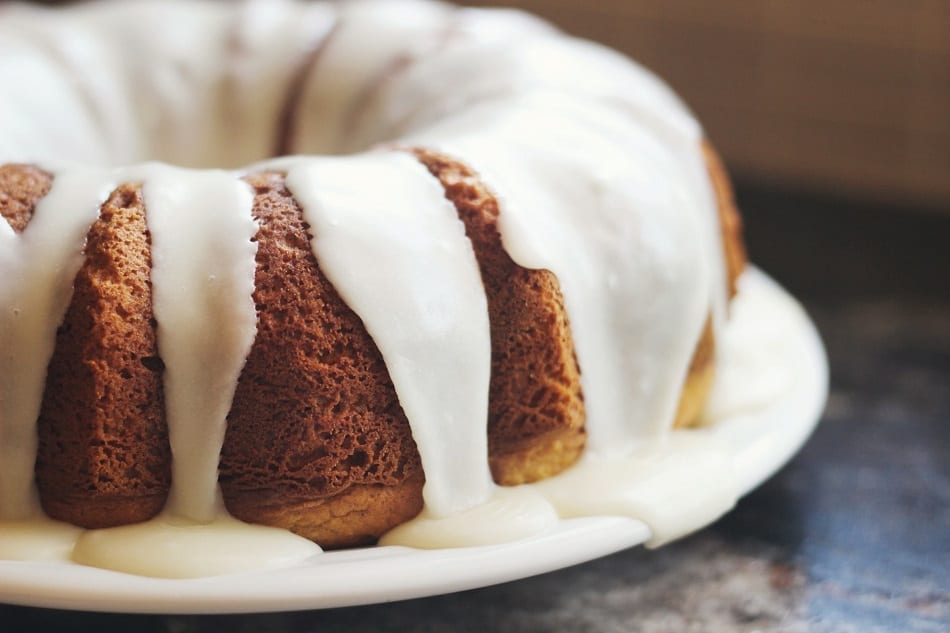 Looking for heavenly frosting for your next bake? Then you might want to try your hand in this delectable penuche frosting! Made from sugar, vanilla extract, and cream of tartar, Penuche or panucci in Italian will take your cake to the next level. With its velvety and fluffy consistency, it'll make for a delightful topping to any baked good! Plus, it only takes less than an hour to whip up this delish Italian treat.
Recipe for Inspiration: Penuche Frosting
Easter Rice Pie
Grace your dinner tables with this delicious Italian dessert during Easter! The combination of rice and ricotta makes for a filling sweet rice pie. And you'll surely enjoy the sweetness of the crust and the richness of the filling. Plus, you only need a handful of ingredients to whip up this delectable pie.
Recipe for Inspiration: Italian Easter Rice Pie
Authentic Italian Soups
What better way to step up your soup than making a classic Italian soup? Italian cuisine also features a lot of hearty and filling soups. So, cozy up your dinner with one of these classic Italian soups.
Minestrone Soup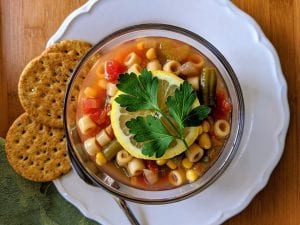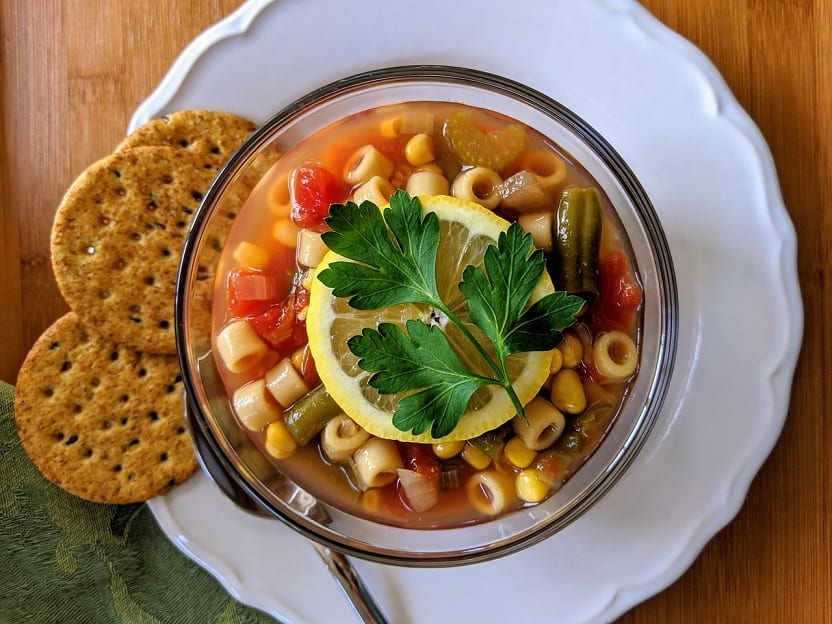 This authentic Italian minestrone soup recipe is hearty and satisfying. It's brimming with vegetables, beans, kale, and ditalini pasta. The complex Italian flavor of this soup works well with Grilled Garlic Bread. You'll know this pair will surely fill you up.
Recipe for Inspiration: Classic Minestrone Soup
Tortellini Vegetable Soup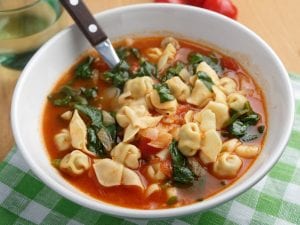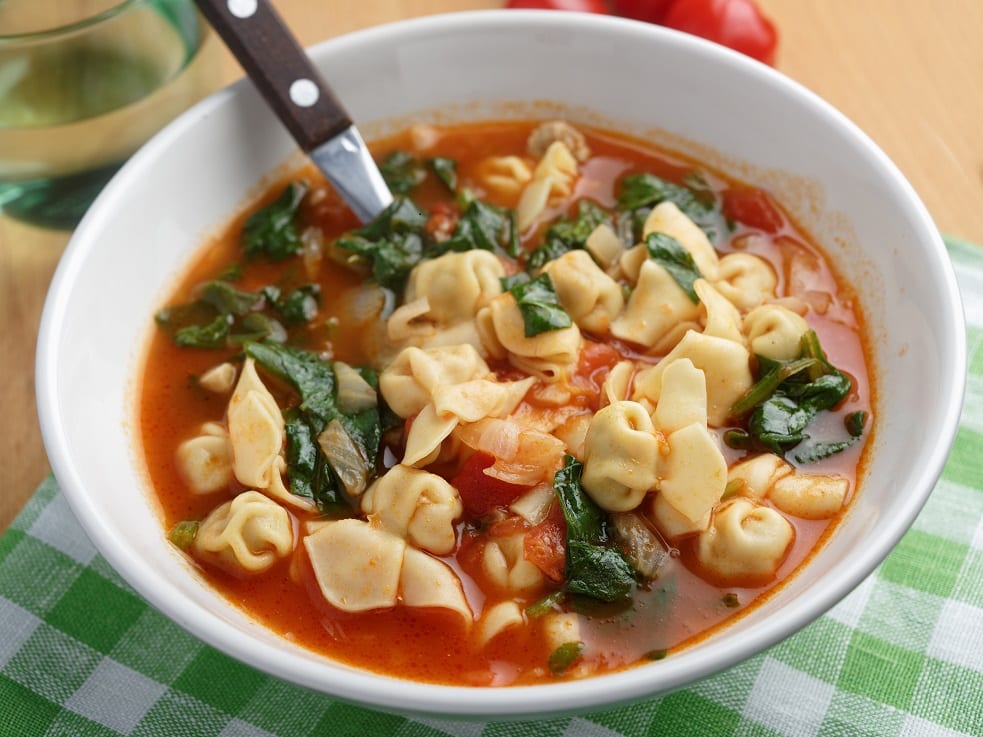 Tuscan Tortellini Vegetable Soup bursts with delicious Tuscan flavors. This easy soup recipe consists of fresh greens, tender white beans, and cheesy tortellini. Plus, it's kid-friendly and is perfect for chilly winter nights.
Recipe for Inspiration: Tuscan Tortellini Vegetable Soup
This savory Italian soup will absolutely warm you up during those cold nights. Italian sausages, shell pasta, and other tasty foodstuffs team up to make this filling comfort dish. In addition, this soup has a slight kick coming from the spicy Italian sausage. A loaf of crusty bread is a wonderful pair for this sausage soup. 
Recipe for Inspiration: Italian Sausage Soup
Hearty Meatball and Tortellini Soup

Each sip of this Italian soup bursts with savory flavors. This recipe also calls for 3-cheese tortellini and seasoned meatballs. Jazz it up by adding thin slices of pepperoni and freshly grated Parmesan cheese. Then, serve with garlic bread.
Recipe for Inspiration: Hearty Meatball and Tortellini Soup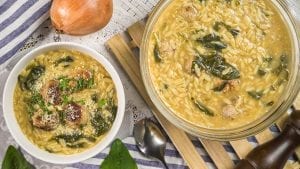 The blending or "marriage" of meatballs, vegetables, and other delish ingredients takes this hearty Italian soup to the next level. This easy recipe is inspired by the flavorful bowl of Italian wedding soup at Copycat Olive Garden. It makes for a perfect companion during cold weather. Sprinkle with Parmesan cheese and basil leaves when ready to serve.
Recipe for Inspiration: Copycat Olive Garden Italian Wedding Soup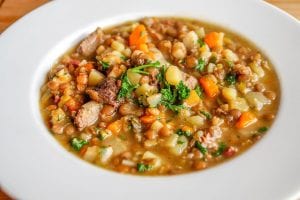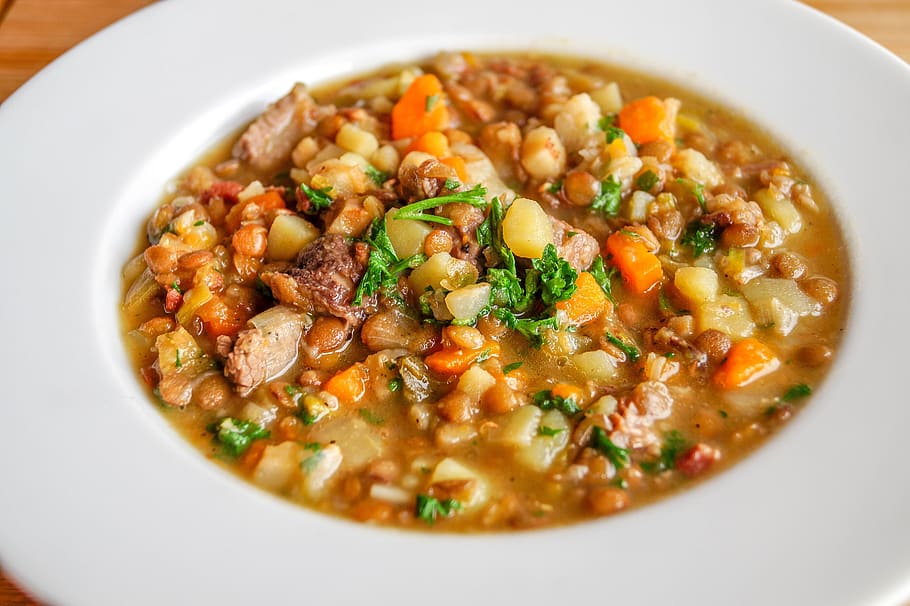 On chilly nights, nothing is more comforting than a bowl of this flavorful Italian soup. It's made of white Northern beans, ham, spinach, and shredded cheese. Without a doubt, this delicious soup is simply the perfect cold-weather classic. Plus, leftovers are just as filling!
Recipe for Inspiration: Italian Ham and Bean Soup
Italian Vegetable Rice Soup
This easy recipe is a soothing soup that's filled with flavorful vegetables. The Italian herb seasoning, alongside Northern beans, brings unmistakable deliciousness to this dish. A quick and filling soup, it's also ready to serve in just 10 minutes.
Recipe for Inspiration: Italian Vegetable Rice Soup
Italian Gumbo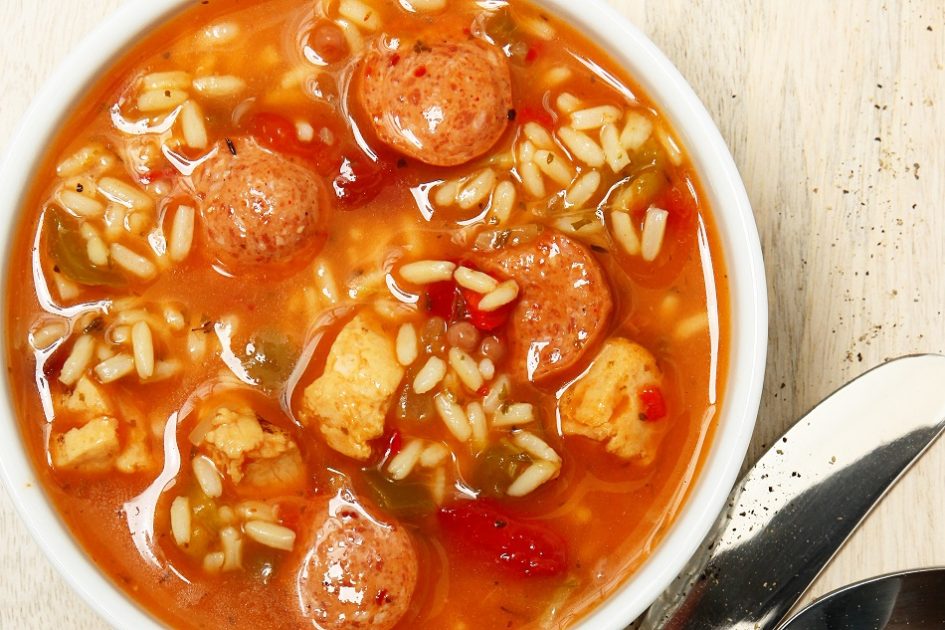 This palatable dish is synonymous with well-known Italian flavors. After all, delicious Italian ingredients combine to make this filling soup. We love everything about this dish, from the Italian sausages to the Italian-style diced tomatoes. Add a dash of Italian seasoning, and it's the perfect company during those long, chilly nights. 
Recipe for Inspiration: Italian Gumbo
There are lots of authentic Italian recipes that are actually easy to prepare.
Italian cuisine truly has an array of exquisite dishes. And with this list, you can bring the flavors of Italy to your home. So, tuck into these Italian recipes that are all absolutely delicious. And whip up a sumptuous bowl of pasta or creamy risottos for an Italian feast. Buon appetito!