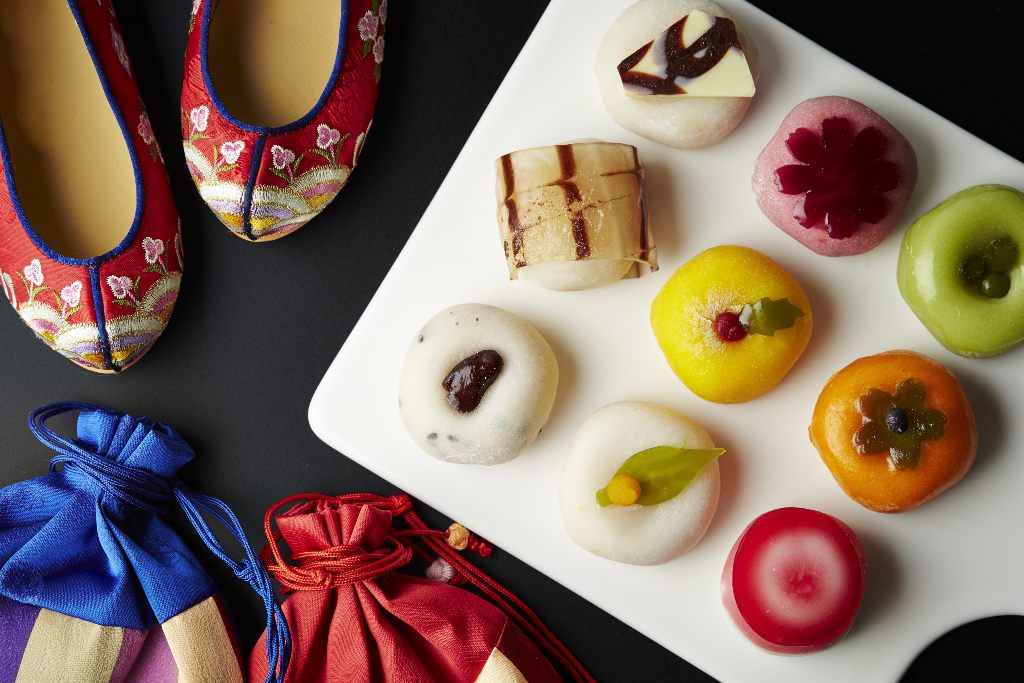 21 Korean Desserts From Modern to Traditional, Explained
There's a lot more to Korean cuisine than the famed bulgogi (marinated meat), kimchi (fermented vegetables), and tteokbokki (red rice cakes) dishes. This cooking tradition extends far beyond hot, meaty, and savory flavors since options for Korean desserts are also quite extensive.
So whether you're on the prowl for a treat that'll satisfy your sweet tooth or you're just genuinely interested to learn more about their culture, then keep on reading. In this article, we'll be discussing some of the best modern and traditional dessert recipes to try from Korea.
---
Popular Korean Desserts
For this section, we'll be breaking down some of the most iconic Korean dessert recipes to date. Here you might recognize some famous street food items, as well as Korean desserts that have been popularized through social media and pop culture.
Whipped Coffee (Dalgona Coffee)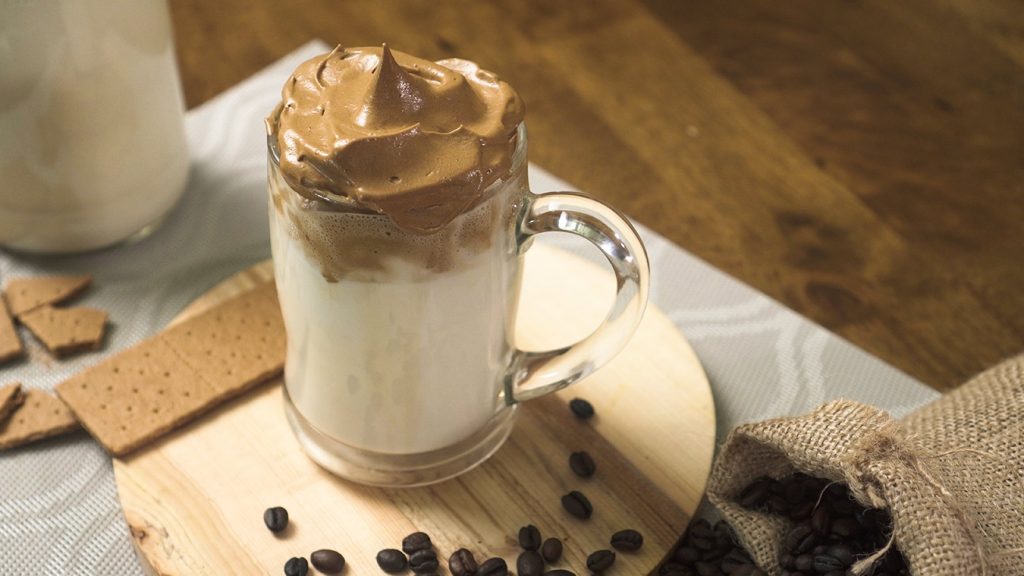 Dalgona coffee blew up in 2020, yet our love for this clever Korean concoction is still as strong as ever. This must-try beverage is unique after all, as each serving consists of cold milk and a fluffy whipped coffee foam on top. And the best part is, you can make this café-quality dessert drink with minimal ingredients and kitchen tools!
Recipe for Inspiration: Sweet and Easy Dalgona Coffee
Shaved Ice (Bingsu)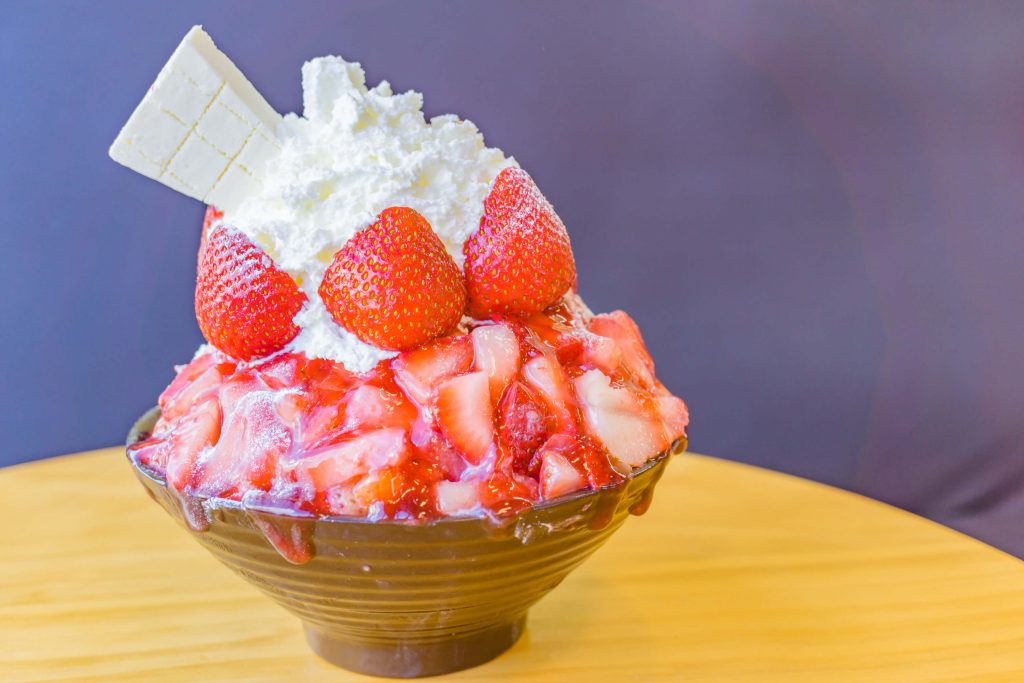 Korean bingsu is essentially shaved ice with syrup and toppings. The more traditional flavor of this sweet dish is known as the patbingsu, wherein condensed milk and red bean paste take center stage as the main ingredients. Nowadays, you can use all kinds of sweets for it — from matcha green tea powder to all kinds of fruits as in this easy recipe! Give it a shot and enjoy a bowl of refreshing berries over cold fluffy ice.
Recipe for Inspiration: Korean Shaved Ice (Bingsu)
Sponge Candy (Dalgona)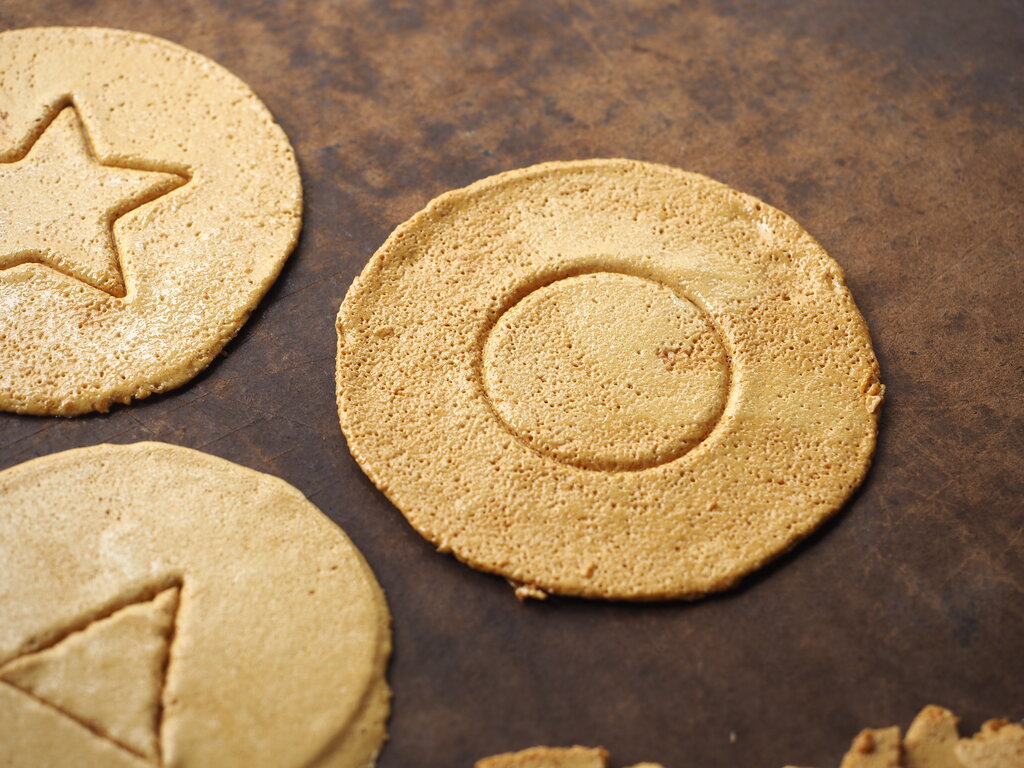 Dalgona is among the most recognizable Korean desserts today. It recently gained global recognition through its inclusion in the hit series Squid Game. But what is it, exactly? Well, dalgona is essentially a sweet, honeycomb-like street food that was popularized in the country between the '70s and the '80s. You can easily make it yourself, as it only involves hardening a foamy mixture of melted sugar and baking soda.  
Recipe for Inspiration: Dalgona Candy Honeycomb Recipe (Squid Game Candy) 
Watermelon Punch (Subak Hwachae)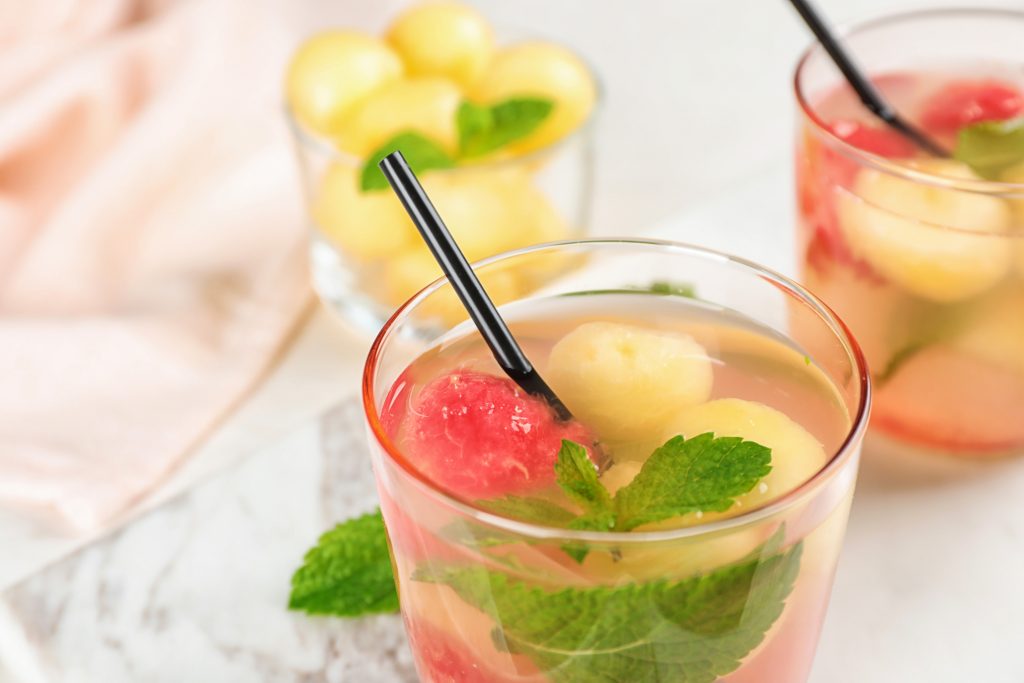 Often described as the perfect summer beverage, subak hwachae is fairly easy to throw together. Use a melon baller to cut the juicy fruit into chunks, or simply dice them with a knife. Then, serve the pieces in a glass with fun drinks like soju, soft drinks, fruit juice, or milk. And voila: you have a serving of the most refreshing Korean drink at your disposal. For the more traditional route, you can also make its base with either honey, sugar, tea, or edible flowers.
Recipe for Inspiration: Korean Watermelon Punch (Subak Hwachae)
Fish-Shaped Pastry (Bungeoppang)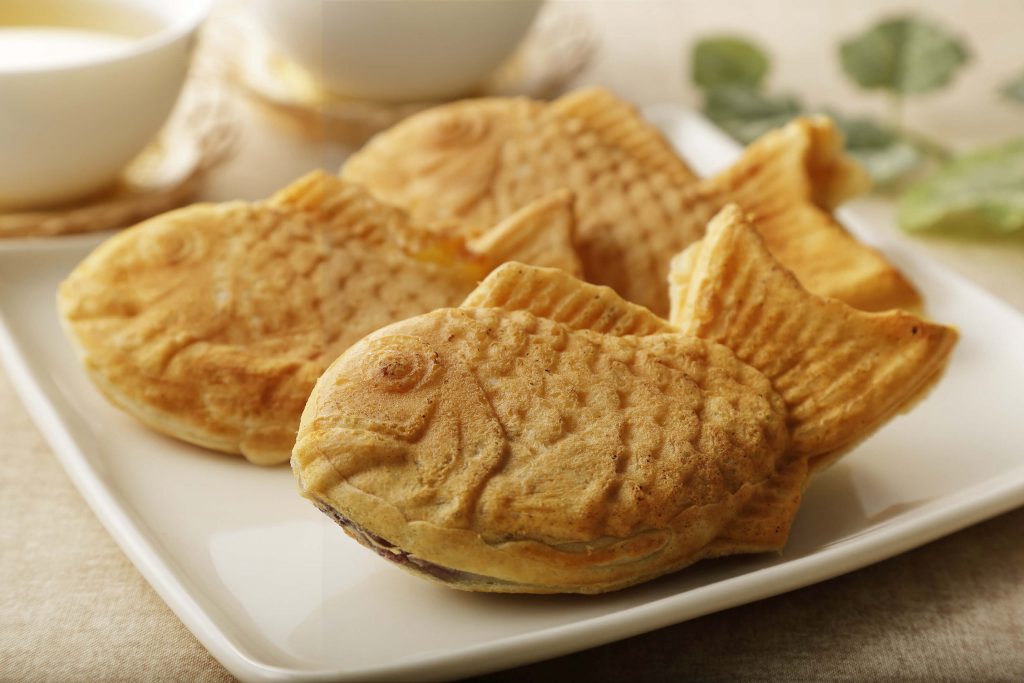 Despite having a name that translates to "carp bread" wherein carp pertains to a specific kind of fish, bungeoppang doesn't contain any form of seafood. Instead, this popular Korean street food is a red bean fish pastry. The bread itself is fish-shaped, and it's usually stuffed with a sticky and sweet red bean paste. All in all, it's among the best Korean desserts and snacks that you can make at home! 
Recipe for Inspiration: Korean Fish-Shaped Pastry (Bungeoppang)
Korean Lunch Box Cake (Bento Cake)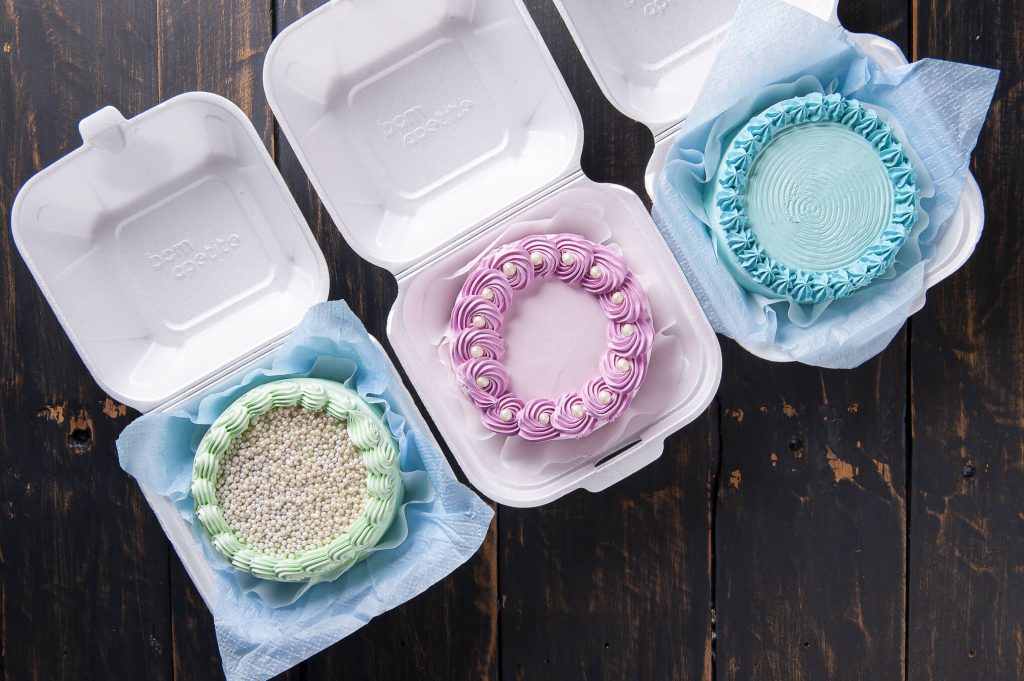 If you've ever wanted to dabble into the world of Korean baking, then now's your chance! Try making this Korean lunch box cake trend that's been making its rounds on the web recently. This pillowy sweet treat is perfect either as a personalized dessert or a miniature birthday cake since its diameter is only four inches. For decoration, get your piping bag ready and bring your cute cake ideas to life using minimalist Korean food aesthetic and cake design techniques.
Recipe for Inspiration: Korean Lunch Box Cake
Korean Sweet Pancakes (Hotteok)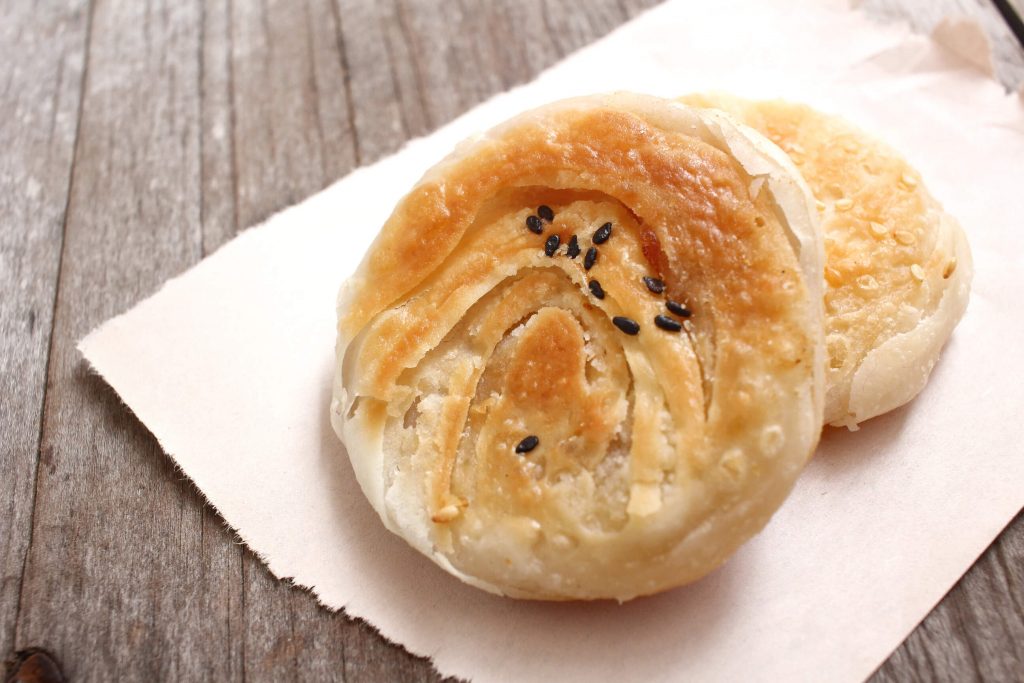 Hotteok is another Korean street food that's perfect for capping off a meal. This pastry is stuffed with a sweet and nutty mixture of cinnamon powder, brown sugar, and chopped walnuts. To achieve the best texture, make sure to give the dough enough time to rest at room temperature until it doubles in size. Then, assemble the components before pan-frying the pancake of Korean desserts in vegetable oil. 
Recipe for Inspiration: Korean Sweet Pancakes (Hotteok) Recipe
Korean Twisted Donuts (Kkwabaegi)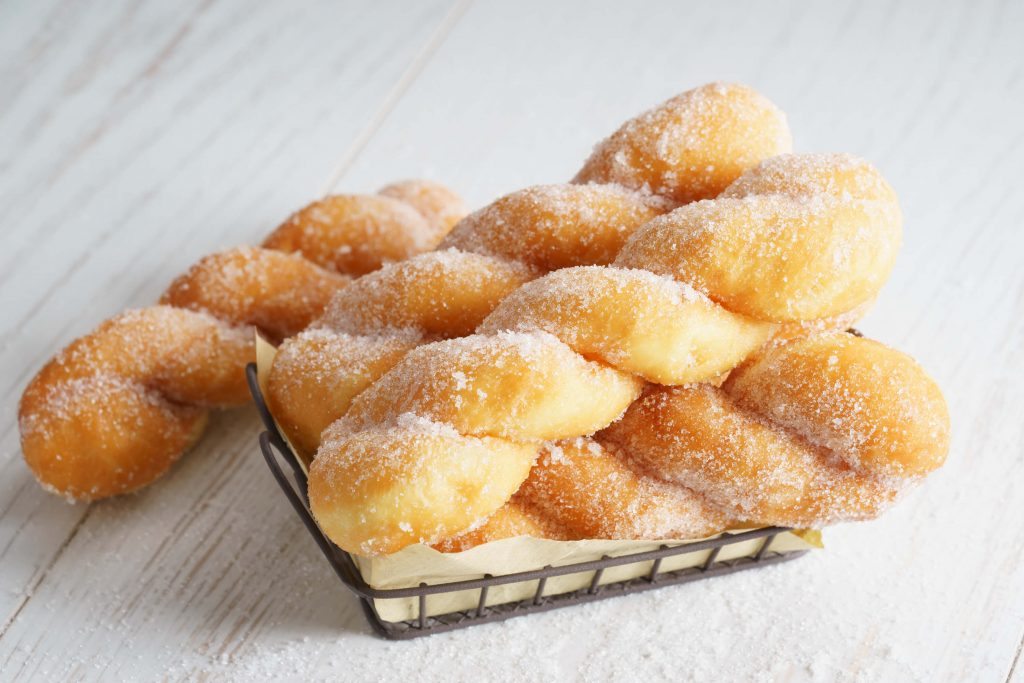 Bored of having the same ring donut? Try making twisted Korean donuts for a change! This is one of the best Korean desserts and food recipes to make at home since you can easily achieve it on your own. First, combine all-purpose flour with the other ingredients to make the dough. Then, rest and shape the pieces into the standard twisted shape before cooking. Once they're deep-fried, roll them on a cinnamon powder-sugar mixture to finish off this sweet and spongy dessert.  
Recipe for Inspiration: Korean Donuts
Korean Fresh Cream Cake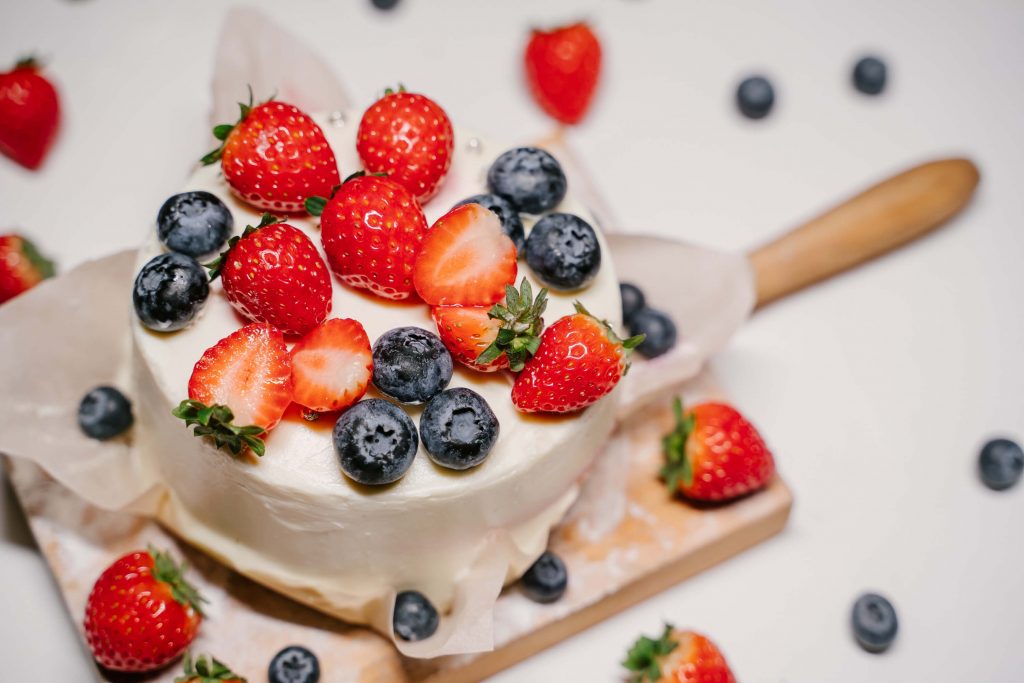 Try your hand at recreating this Korean cake recipe, and indulge in layers upon layers of pillowy chiffon, chopped fruits, and freshly-whipped cream. We highly recommend stirring in a stabilizer such as unflavored gelatin to the frosting, so that it achieves a good balance between a cloud-like consistency and better structure overall.

Recipe for Inspiration: Korean Fresh Cream Cake
Banana Milk (Banana Uyu)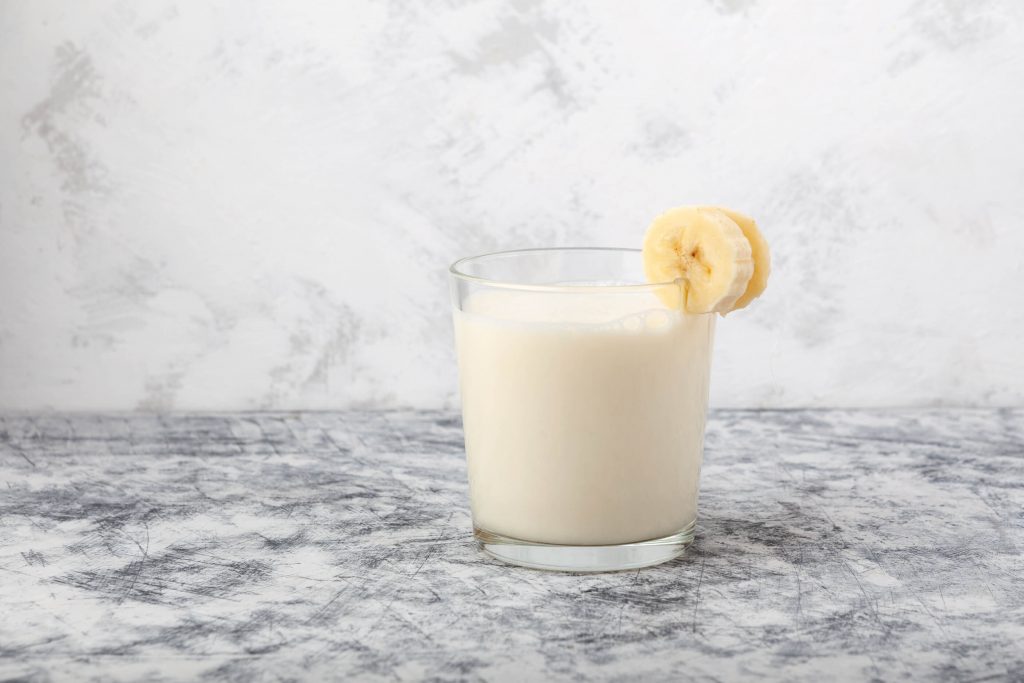 Up until recently, bananas were quite luxurious in Korea as they were hard to come by in the country. When the government wanted the people to drink more milk in the 1970s, the production of banana milk was brought to fruition. Thankfully, you no longer have to scour your nearest Asian store to try this creamy banana-flavored Korean dessert drink. Make some yourself with this easy recipe! 
Recipe for Inspiration: Banana Milk
Strawberry Milk (Ttalgi Uyu)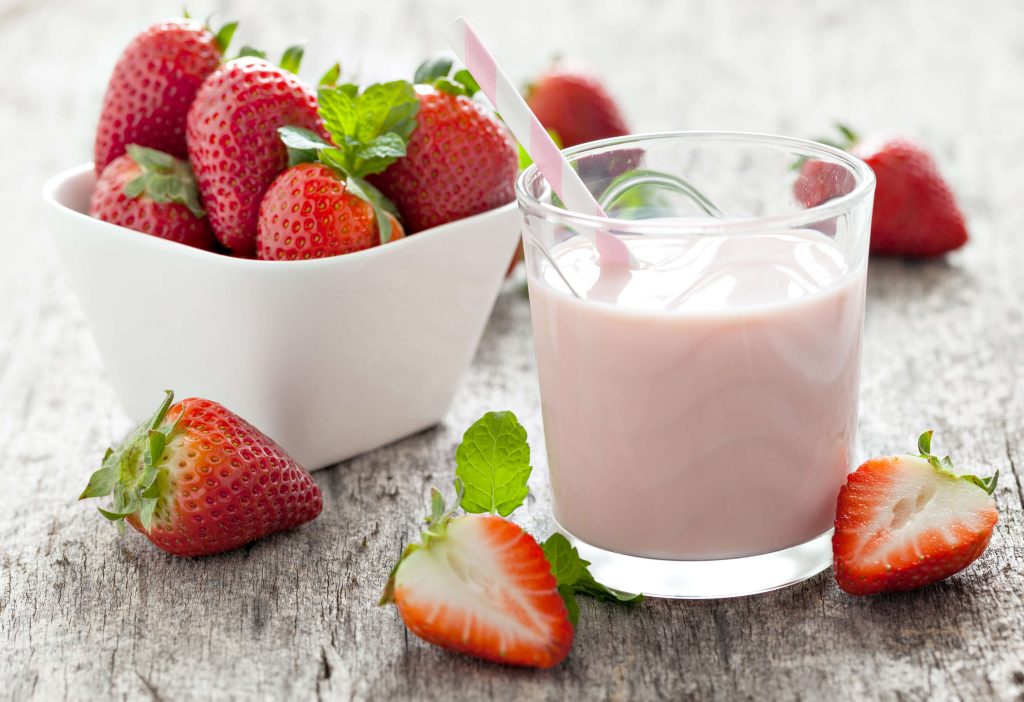 For one of the best Korean desserts to drink, turn your attention towards strawberry milk! This famous summertime beverage has only two basic components: milk and fruit puree that doesn't take a lot to make. All you have to do is blitz some strawberry slices in a blender, let the mixture simmer with sugar, and leave it in the fridge to cool off. Spoon the mixture into a glass, then fill it up with cold milk to finish. 
Recipe for Inspiration: Strawberry Milk
Korean Walnut Cake (Hodo Kwaja)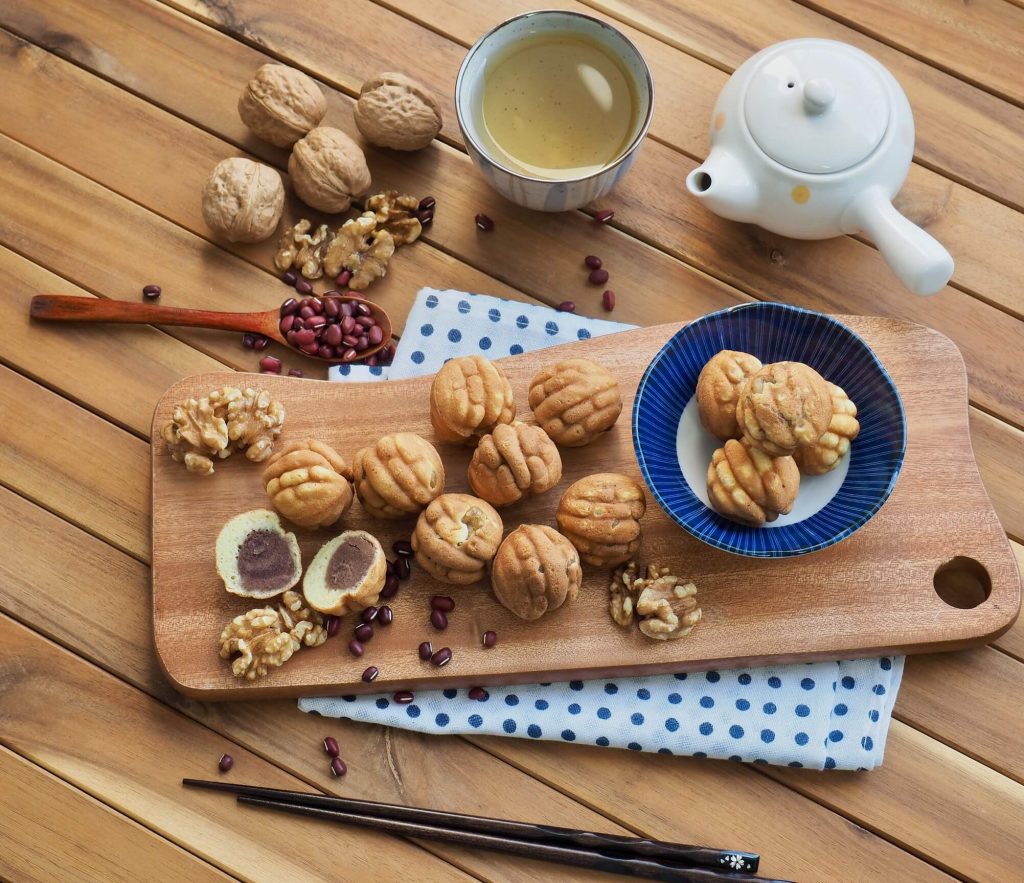 There's no denying that Korean street food reigns supreme in this list of modern Korean desserts. Locally known as hodo kwaja, walnut cake is a convenient snack that can double as a sweet treat to end your meal. Although, you do need a special mold to achieve this dish. Bake the batter in the crevices, along with sweetened red bean paste and shelled walnuts. This filling offers a unique sensation of sugary nuttiness that isn't overly cloying with every bite. 
Recipe for Inspiration: Korean Walnut Cake (Hodo Kwaja)
---
Traditional Korean Desserts
Now that we've already taken care of modern Korean desserts, we'll be exploring the more traditional Korean food in this section. These are the dishes that are often present in a Korean kitchen during special holidays — like the first day of the country's lunar year and Chuseok (harvest festival).
Korean Red Bean Mochi (Chapssaltteok)
A list of traditional Korean desserts isn't complete without chapssaltteok, Korea's very own version of red bean mochi. This treat is smooth and supple to the touch, bursting with loads of sweet bean paste with each bite. Make the filling from scratch by boiling and mashing red beans with sugar, salt, vanilla extract, and corn syrup. Then, microwave a mixture of rice flour, salt, sugar, and water to achieve the right consistency for the Korean mochi dough. Finally, assemble the components and you're good to go!
Recipe for Inspiration: Korean Red Bean Mochi (Chapssaltteok)
Half-Moon Rice Cakes (Songpyeon)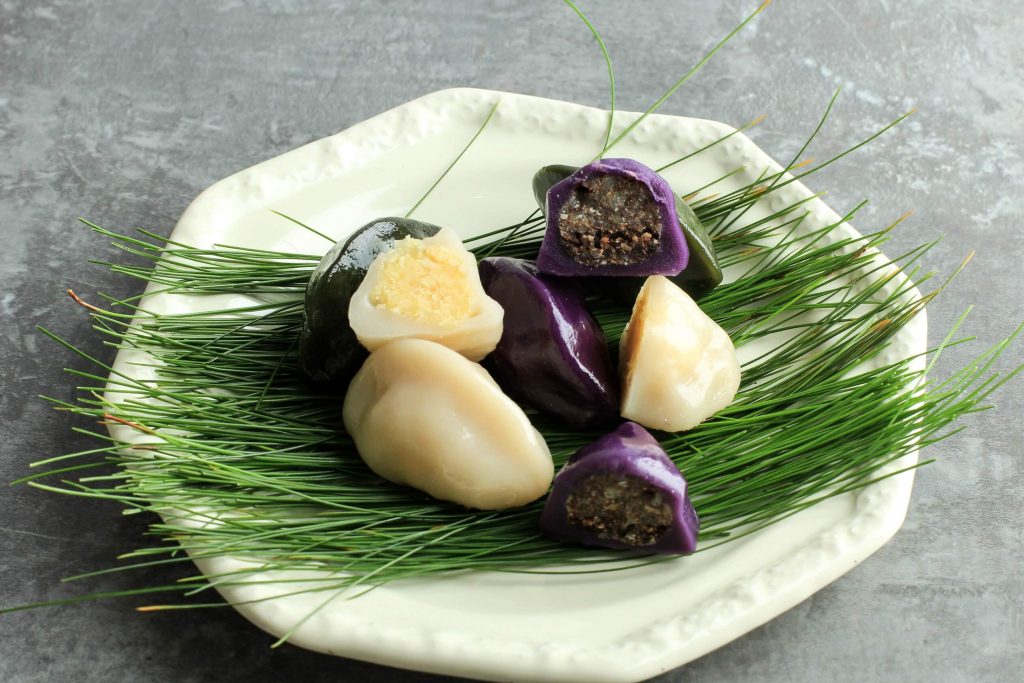 Traditionally made with freshly-harvested rice, songpyeon is often served as an offering during the annual celebration of Chuseok, a mid-Autumn harvest festivity. For this version, we'll be using short grain rice flour for the dough, which you can color with pumpkin powder (yellow) or blueberries (purple). Before steaming, the dough for these Korean sweets is shaped and stuffed with either sweetened pine nuts or sesame seeds.
Recipe for Inspiration: Half-Moon Rice Cake (Songpyeon)
Korean Rice Cake Dessert (Injeolmi)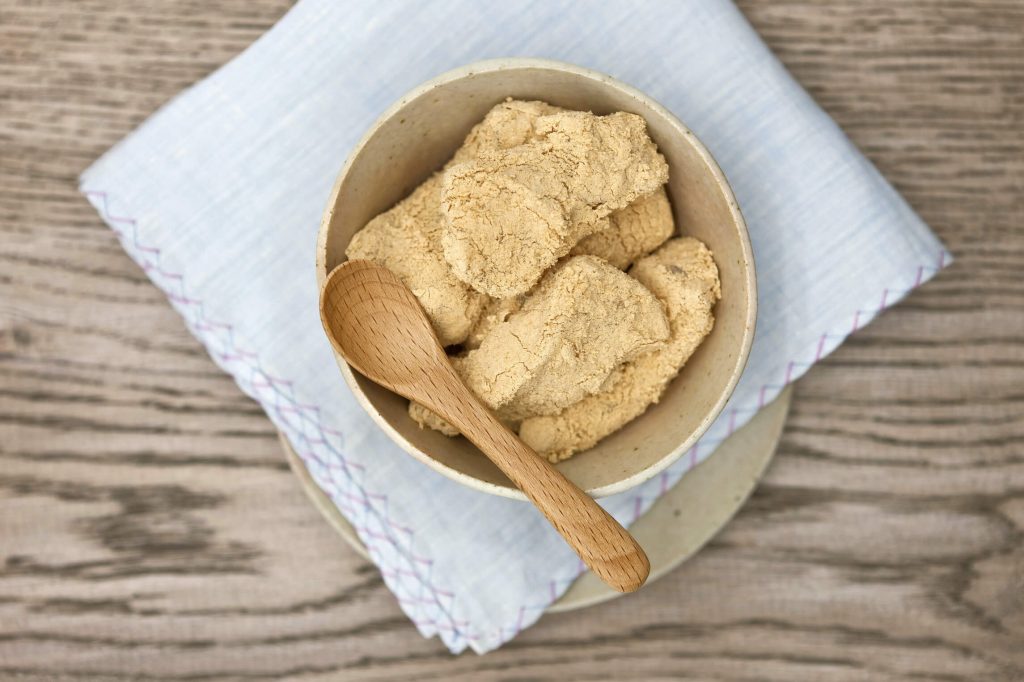 Injeolmi is another variation of chewy tteok or Korean rice cakes that are served during special occasions. The traditional way of making this dish involves manually pounding the rice to achieve the right consistency for the dough, but nowadays you can just use glutinous rice flour. Coated with nutty roasted soybean powder, injeolmi is one of the best rice desserts for a gluten-free treat that isn't overwhelmingly sweet.
Recipe for Inspiration: Korean Rice Cake Dessert (Injeolmi)
Korean Tea Cookies (Dasik)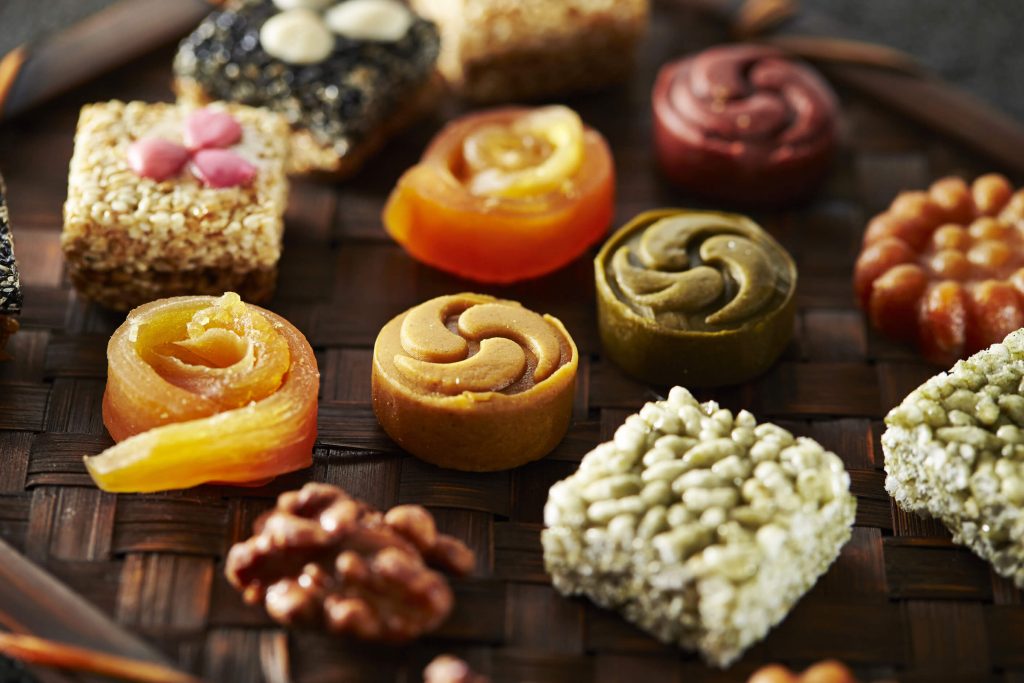 These traditional Korean cookies are ever-present on Lunar New Years, birthdays, and other special occasions. With a combination of ground roasted sesame seeds, salt, and honey syrup, dasik offers a one-of-a-kind mildly sweet experience that pairs well with tea. Just whisk the ingredients together and press the mixture into dasikpan molds to make some! Other flavors also exist, such as matcha dasik which is flavored with the green tea powder.
Recipe for Inspiration: Korean Tea Cookies (Dasik)
Korean Sweet Rice Drink (Sikhye)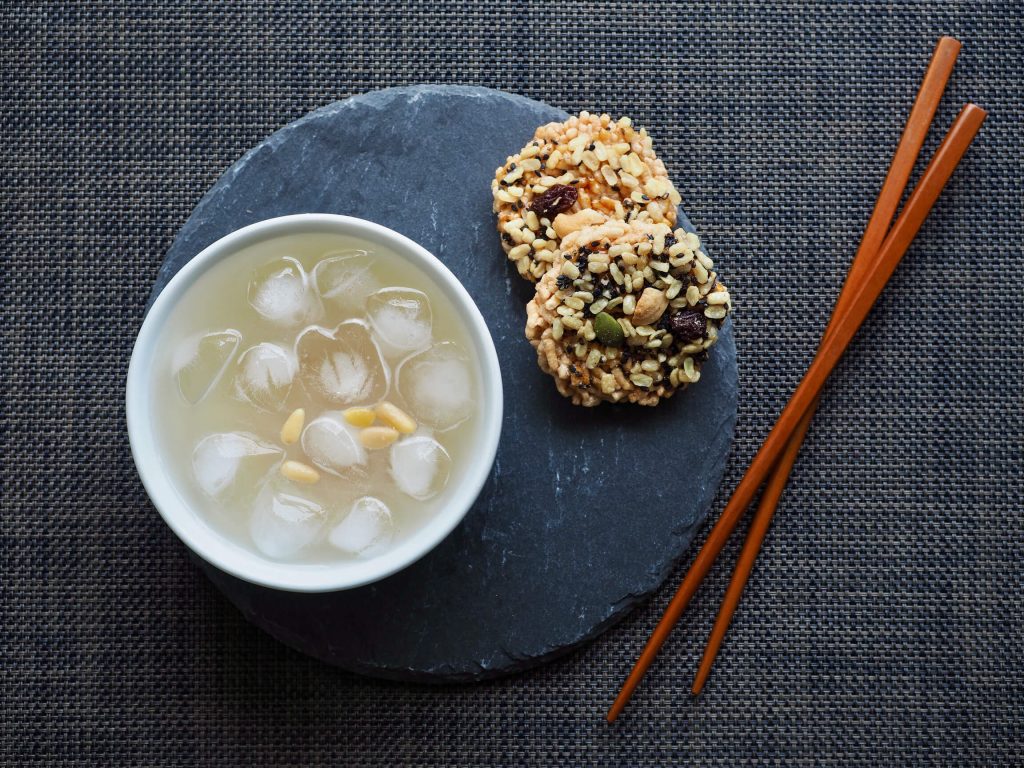 Treat yourself to a sweet meal ender with either a hot or cold serving of sikhye, a Korean rice drink. This dessert beverage doesn't contain any artificial sweeteners, just the natural essence of cooked rice steeped in malt water. As a result, it has just the right amount of sweetness —balanced off by a cereal-like flavor from the grain. Pine nuts and pitted jujubes (Chinese date fruits) are optional embellishments for this punch, but it's almost always served with bits of rice floating on top.
Recipe for Inspiration: Korean Rice Drink (Sikhye)
Korean Honey Cookies (Yakgwa)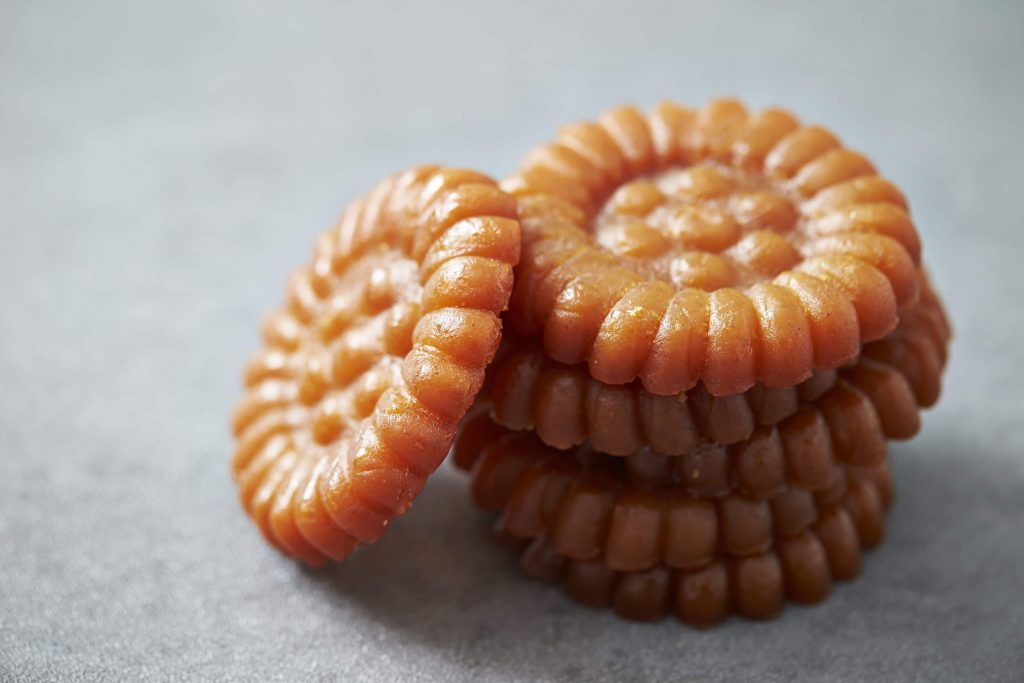 Flour, sesame oil, sake (rice wine), water, and honey come together to form the batter of this traditional fried cookie treat. Cut into smaller pieces and deep-fried, yakgwa bits are then soaked in a sticky and cloyingly sweet honey-ginger syrup for flavor. Sprinkle some toasted sesame seeds and chopped pine nuts on top to add a layer of nuttiness to this dessert.
Recipe for Inspiration: Korean Honey Cookies (Yakgwa)
Cooked Pears (Baesuk)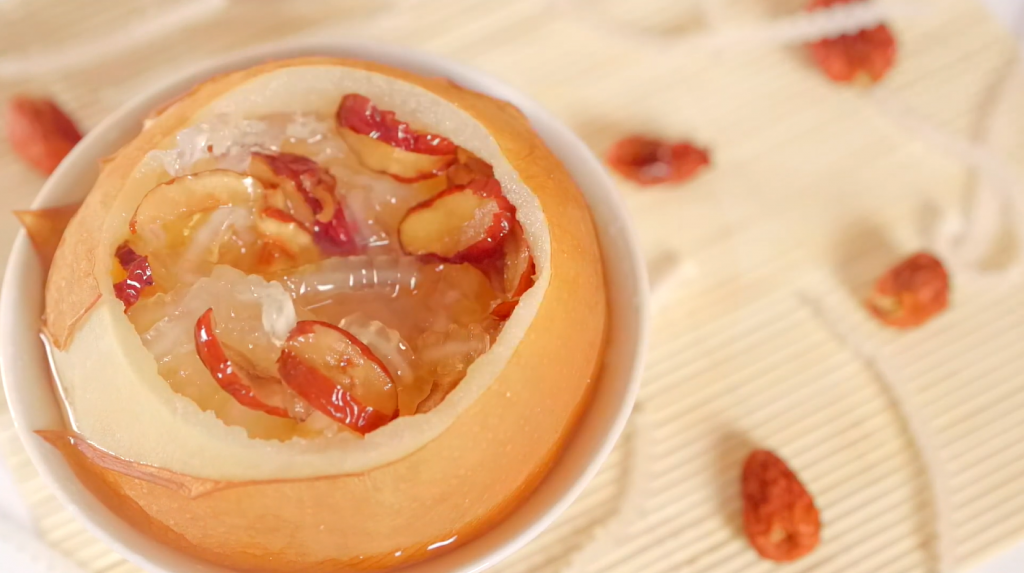 Baesuk or "cooked pear" is a type of traditional Korean punch that is said to have medicinal properties. It has an overall mild sweetness and a soothing quality, especially when served warm. Though some also refer to them as "poached pears," this delicacy is actually made by steaming instead. 
For this healthy dessert, the inside of a rounded Korean pear is hollowed and stuffed with ginger, honey, cinnamon powder, and pine nuts. Fruits like jujubes are also placed inside before steaming. Then, you can have this dish either warm or cold from the fridge.
Recipe for Inspiration: Korean Steamed Pears (Baesuk) 
Korean Cinnamon Punch (Sujeonggwa)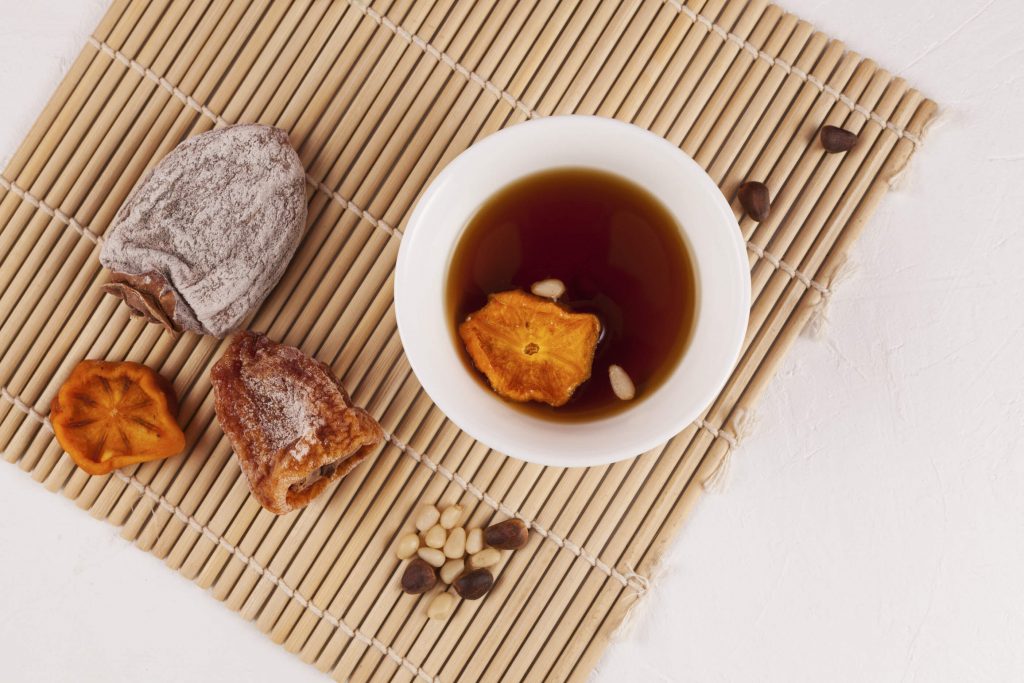 Cinnamon punch is a sweet dessert drink that is traditionally served during special occasions like Korean New Year and Chuseok, as well as after meals to aid in digestion. With a sweet and overall spicy flavor, a serving of this warm beverage can help keep you warm during cold days.
The key ingredients of sujeonggwa are ginger slices and cinnamon sticks. They are first separately simmered in water. Once the essence has been extracted from both, they should be combined and sweetened with sugar. Gotgam (dried persimmons) is then also steeped in the mixture. Lastly, pine nuts are sprinkled on top before serving.
Recipe for Inspiration: Korean Cinnamon Punch (Sujeonggwa)
Sweet Rice Dessert With Nuts and Berries (Yaksik)
Yaksik which translates to "medicinal food," is a kind of sweet rice cake for special occasions. It's considered a "healthy dessert" because it's made with honey which possesses certain medicinal properties — hence the name of this food item.
To make this dish, steamed glutinous rice is mixed with a combination of three kinds of sauces: honey, caramel, and seasoning that mainly consists of soy sauce, sesame oil, and brown sugar. Pine nuts and chestnuts are also stirred into the mix, along with either of these dried fruits: jujube, raisins, or dried cranberries. As a result, this sweet rice dessert acquires a brown color and a caramel-like flavor.
Recipe for Inspiration: Korean Sweet Rice Dessert (Yaksik)