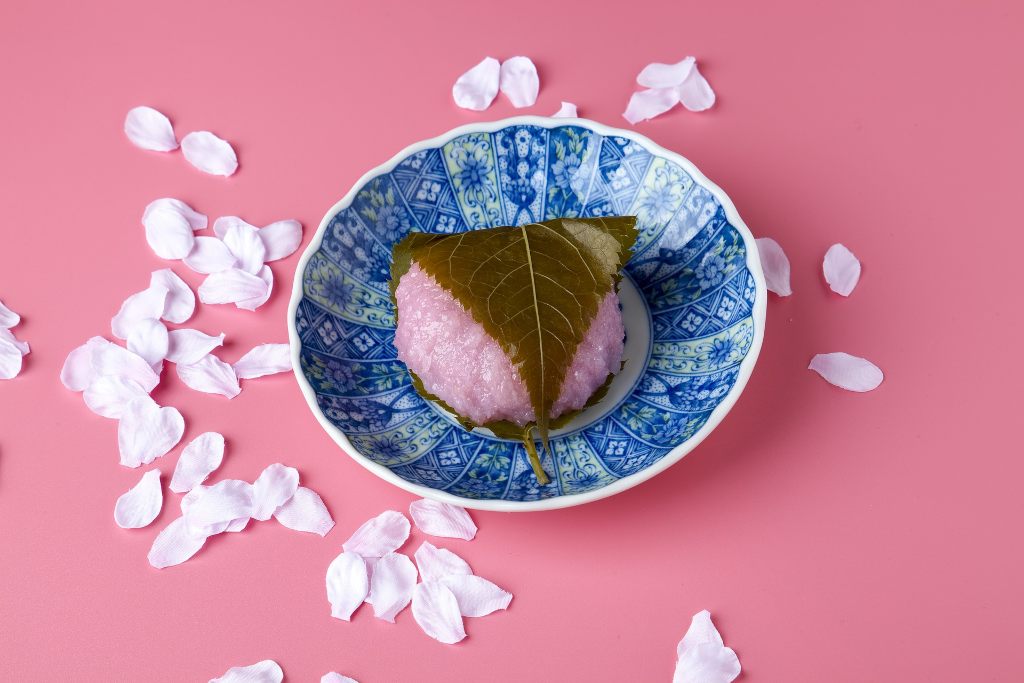 19 Japanese Desserts to Make at Home
There's so much more to Japanese cuisine beyond the different types of ramen and sushi that we all know and love. If you're up to it, move past these savory main dishes and turn towards Japanese desserts for a sweet ending to your meals! This is perfect if you're looking to explore flavors that you've never tried before, or if you simply want to switch up your third course. 
So if you're interested, this list of sweets is for you. With these easy recipes at your disposal, you'll be able to make homemade renditions of Japanese desserts — from traditional mochi to viral dishes like the raindrop cake, and more! There's no need to rely on pre-made and pre-packed products from specialty grocery or convenience stores nearby. Explore your options below and kickstart your journey of exploring desserts from the land of the rising sun.
---
Traditional Japanese Desserts
For this section of Japanese desserts recipes, we'll be exploring some of the most popular out of their traditional sweet treats. From famous tea ceremony confectionery to street food staples that have been around for years, you'll find them all here.
Sakura Mochi (Cherry Blossom Rice Cakes)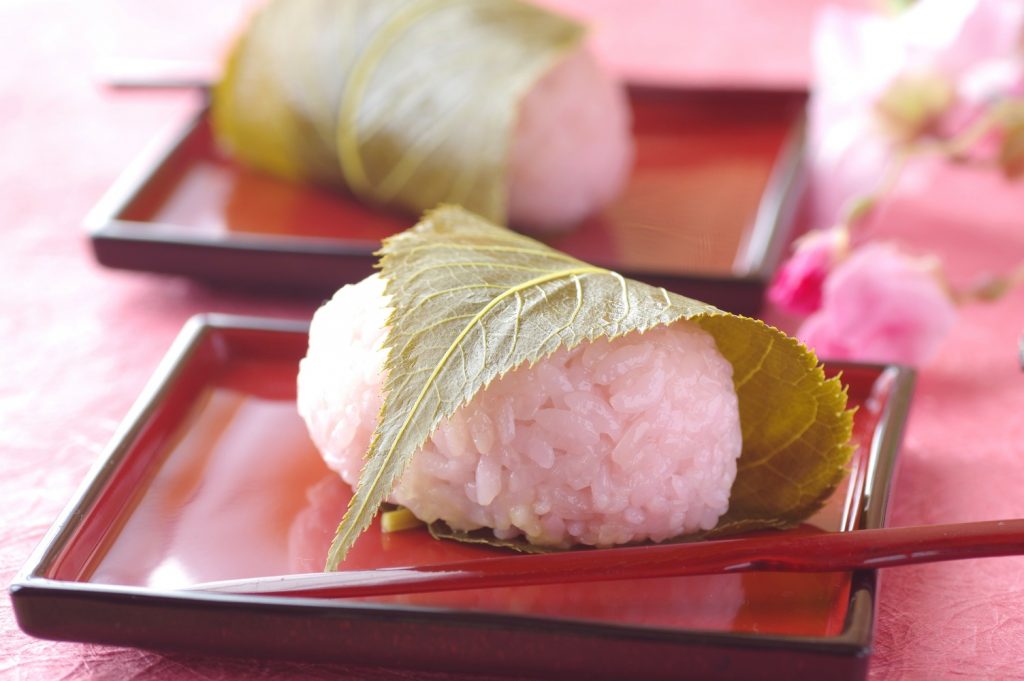 Mochi is one of the most popular Japanese desserts. Although some pre-made variations are available in grocery stores worldwide, nothing truly compares to having some that are freshly made. And for a traditional take on this delicacy, sakura mochi is definitely a must-try! 
This variation uses dōmyōji-ko or coarsely-crushed short grain glutinous rice for the dough, which is more popular in the Western part of Japan. Microwaved in water with a small amount of red food coloring, the grains acquire the dish's signature pinkish hue. Each piece has an anko (red bean paste) filling and is wrapped in a salty pickled cherry blossom leaf. We recommend using plastic wrap for a more seamless molding process! 
Recipe for Inspiration: Sakura Mochi (Cherry Blossom Rice Cakes) 
Daifuku Mochi (Japanese Red Bean Rice Cakes)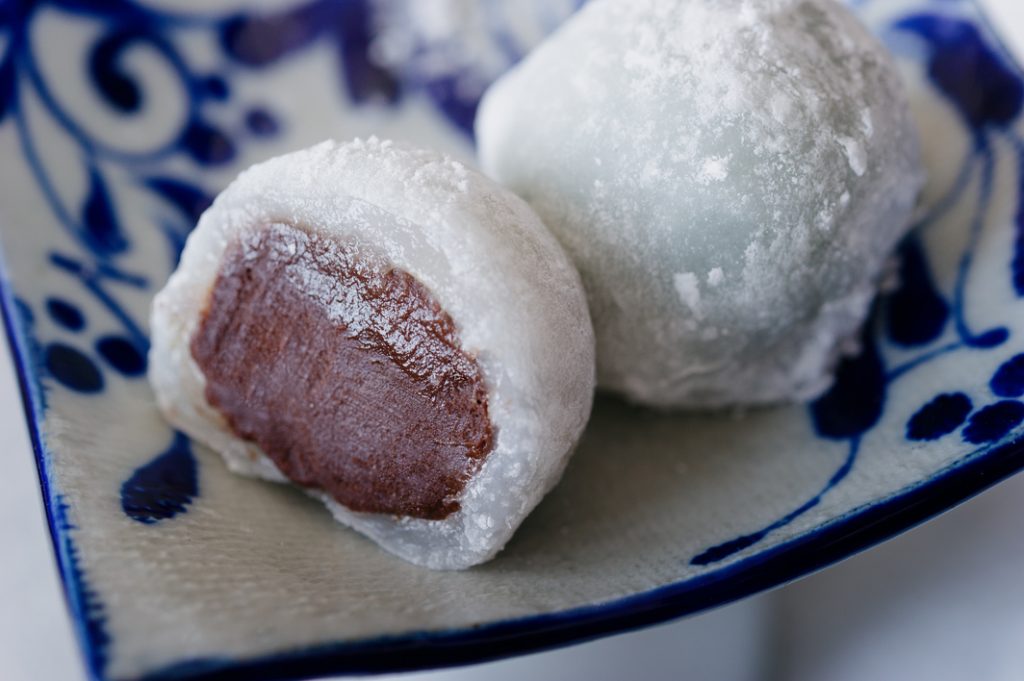 Daifuku mochi is another popular flavor of this rice treat. It is essentially mochi in its purest form. The mochi dough itself consists of glutinous rice flour and silken tofu, making it a lot smoother to the touch unlike the sakura mochi above. Formed into balls and cooked, this sticky rice mixture is then stuffed with a sweet red bean paste filling in the middle. Finally, the roasted soybean powder coating brings an extra layer of nutty flavor to the dish. Possible in as simple as five steps, this is among the best Japanese desserts to go for if you don't want something too sweet! 
Recipe for Inspiration: Red Bean Mochi 
Dorayaki (Japanese Red Bean Pancake)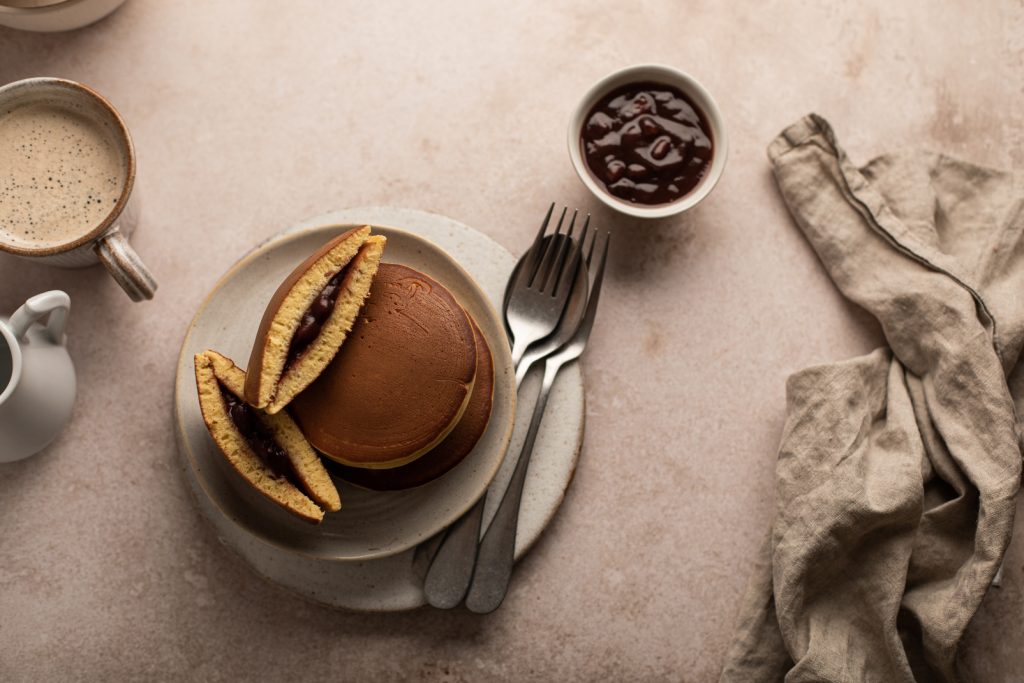 Ever thought about what goes well with pancakes? If you haven't considered having this breakfast staple with anko before, allow this recipe to introduce you to a new world of possibilities! That's essentially what dorayaki is: a type of traditional wagashi or confectionery that consists of sweet red bean paste sandwiched in between two pieces of fluffy pancakes. It's a popular kind of street food in Japan, and packaged versions are also available elsewhere. But if you'd rather have it freshly-made, it's one of the easiest Japanese pastries that you can try making yourself. 
Recipe for Inspiration: Dorayaki (Japanese Red Bean Pancake)
Taiyaki (Japanese Fish-Shaped Pastry)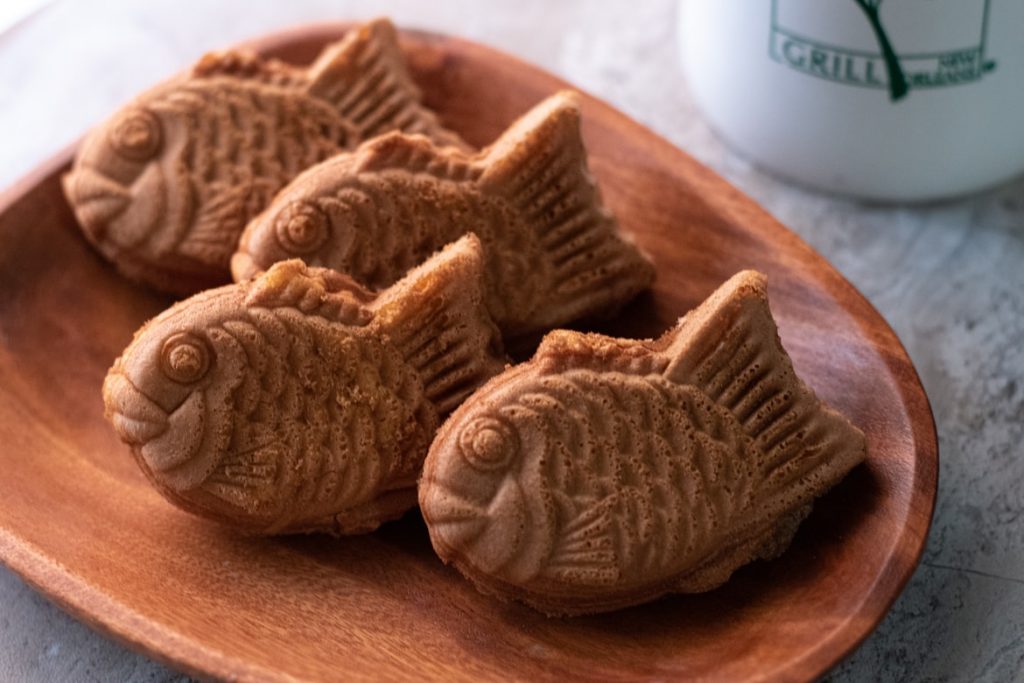 Taiyaki is a fish-shaped cake that looks very similar to bungeoppang, one of the many traditional Korean desserts. Although, there are some subtle differences between the two. While the Korean version almost always has a red bean filling, this Japanese fish pastry comes in a range of flavors. Apart from anko, custard, chocolate, and matcha are among the most popular. This is then encased in a pillowy confection. Just make sure to have a fish-shaped waffle iron if you're planning on making this Japanese pastry! 
Recipe for Inspiration: Taiyaki (Japanese Fish-Shaped Pastry)
Purin (Japanese Pudding)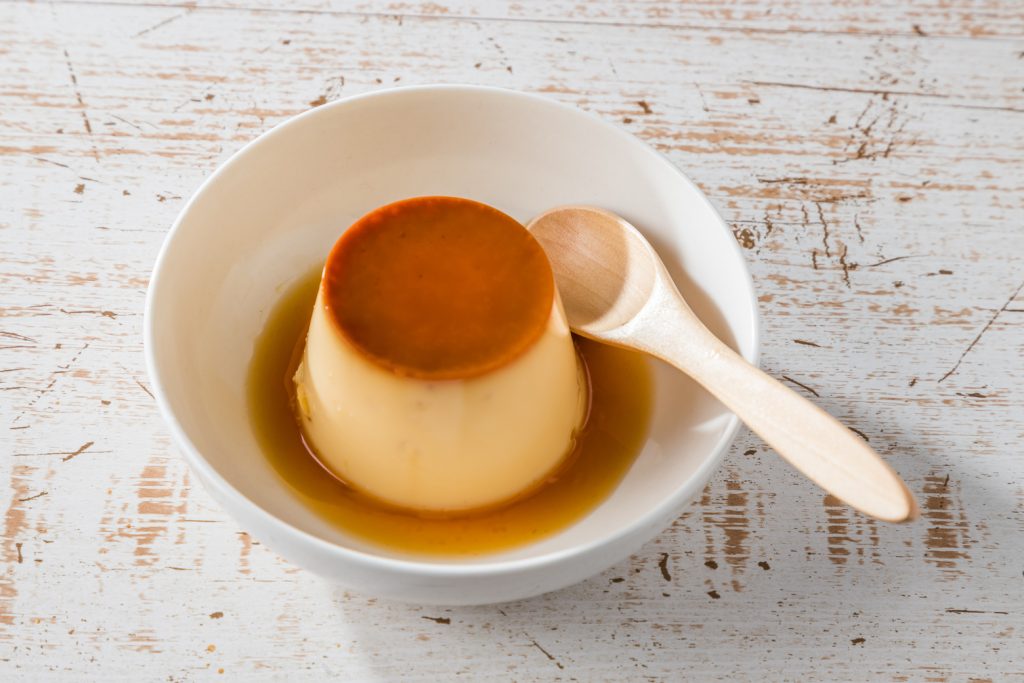 If you're a fan of crème caramel or flan, then you'll love this recipe for purin or Japanese pudding. Like the Western version, this dessert consists of a creamy custard pudding base with caramel syrup. It's also fairly easy to make, as it doesn't require any special equipment and ingredients. The caramel glaze is simply melted sugar, and the custard base is a mixture of milk, eggs, sugar, and vanilla essence. Build these components together in a pudding mold, then steam to cook. You'll have a rich and sweet treat for your sweet tooth in no time!
Recipe for Inspiration: Purin (Japanese Pudding)
Daigaku-Imo (Candied Sweet Potatoes)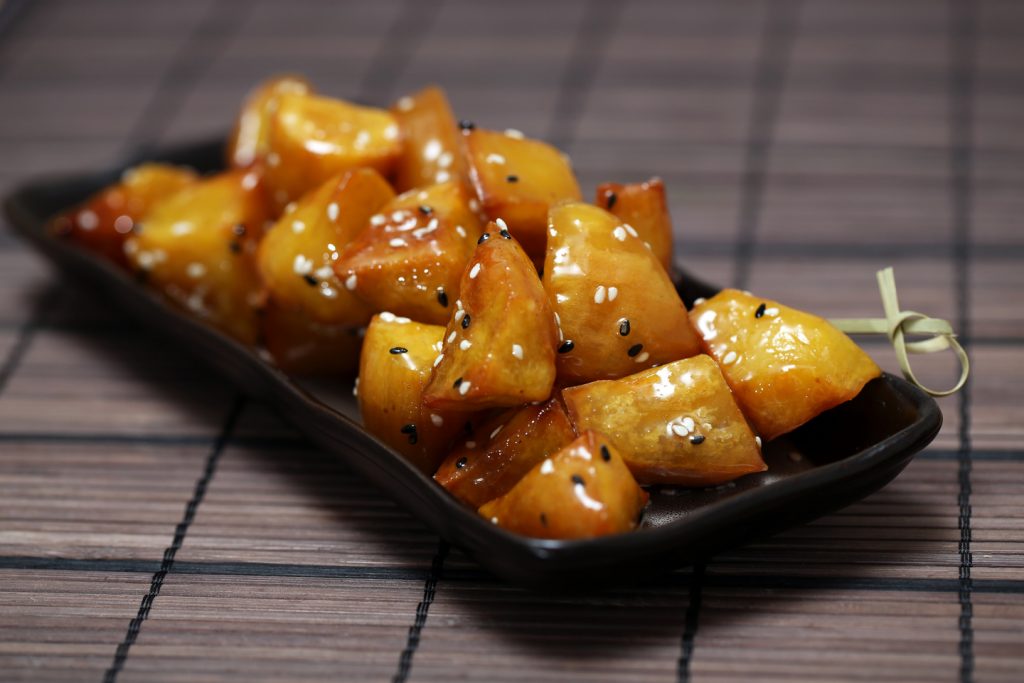 Daigaku-imo is essentially a Japanese sweet potato snack that can double as a dessert. The English translation of its name is "university potatoes," as it's commonly sold during fall and winter university festivals in the country. So if you're able to get your hands on some Japanese sweet potatoes or satsumaimo, this sweet treat is very doable. Even kids might just enjoy this dish of crispy deep-fried sweet potatoes coated with a sweet caramelized sugar glaze!
Recipe for Inspiration: Daigaku Imo (Japanese Candied Sweet Potatoes) 
Mitarashi Dango (Rice Dumplings)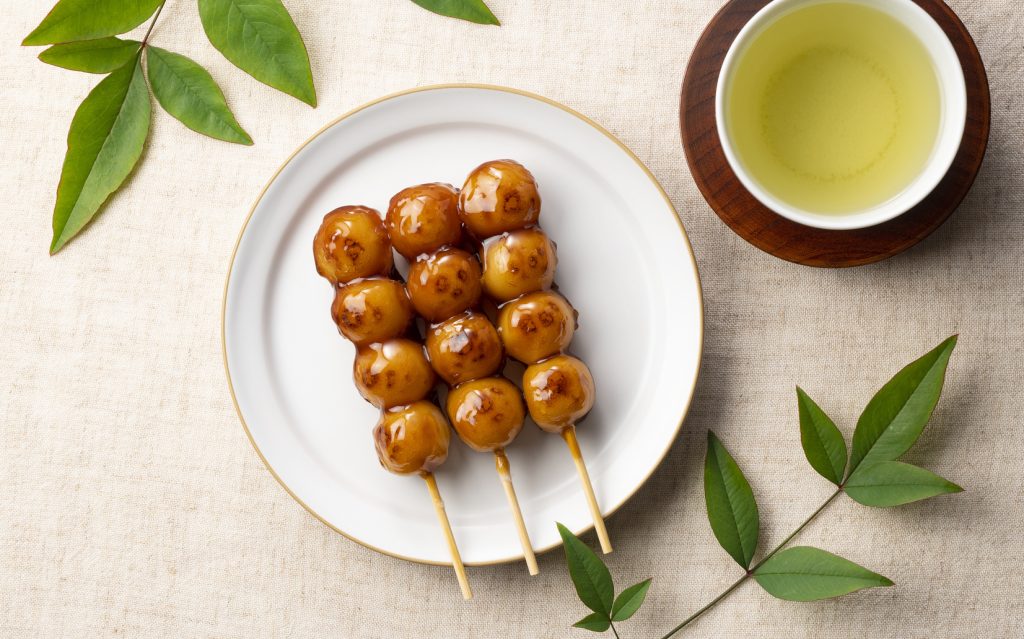 Mitarashi dango is another one of the best Japanese recipes for dessert that you can make at home. For this dish, chewy rice dumplings are boiled and skewered in groups of five. Then, the sweetness is brought by a thick and sweet soy sauce glaze poured on top of the balls. Think salted caramel but with a twist. This dessert works on the same premise, combining the sweetness of caramelized sugar with the saltiness of the staple condiment. The best part is, you can achieve all of this in under an hour!    
Recipe for Inspiration: Mitarashi Dango (Rice Dumplings)
Melon Pan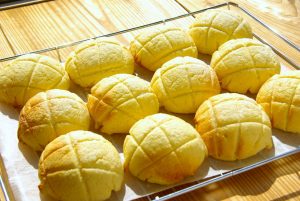 A serving of this traditional Japanese melon pan (sometimes referred to as melonpan) is perfect if you prefer a more filling dessert. It's made with enriched dough that has just the right amount of sweetness, covered with a layer of cookie dough on top. It doesn't contain any melon flavoring at all, so you might be wondering: what's with the name? The answer is in the shape of this baked good that resembles the exterior of the said fruit. Before baking, the melon-shaped dough is dipped in white sugar for more flavor. This is a perfect addition to your list of different desserts that aren't overly cloying. 
Recipe for Inspiration: Japanese Melon Pan (Melon Bread)
---
Popular Japanese Cakes
Looking for Japanese birthday desserts? Well, you're in luck because we have put together this section for some of the most well-known cake treats that originate from this East Asian country. Japanese baking is a different world after all, with a selection of confectionery that ranges from fluffy pancakes to even a Japanese birthday cake. Explore the items below and try your hand at recreating these Japanese sweets.
Japanese Cheesecake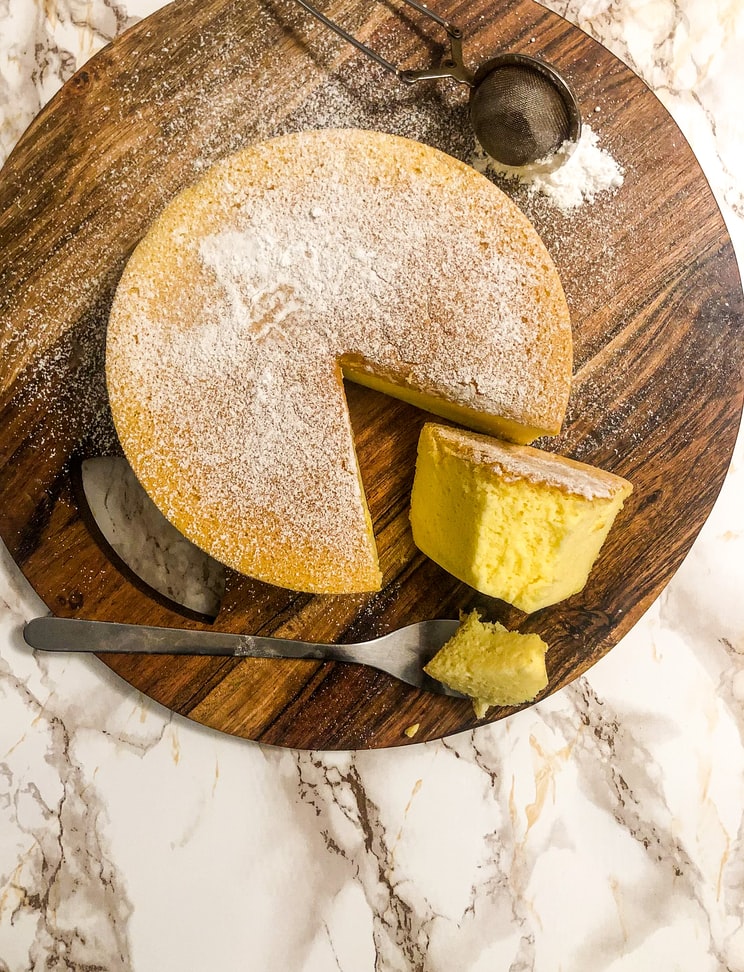 This Japanese-style dessert is not your regular cheesecake! Unlike the one that you might be used to, this doesn't have a cracker base and a rich cream cheese layer on top. Instead, Japanese cheesecake is a light and jiggly mouth-watering cake dessert. It's the perfect last course meal counterpart to a heavy main dish. Although, it does have a subtly sweet and tangy flavor because cream cheese is fully incorporated into the batter itself. To top everything off, an apricot mixture brushed on top of the pastry imparts a fruity element to the dish.
Recipe for Inspiration: Japanese Cheesecake 
Japanese Souffle Pancakes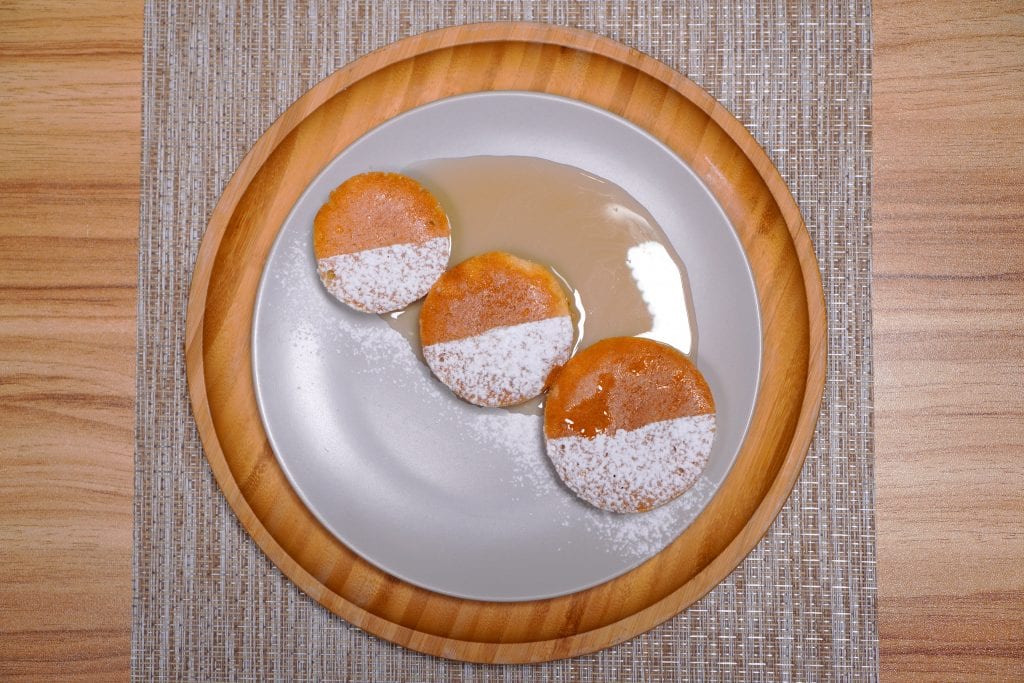 Who doesn't like fluffy pancakes? If you're up to it, take this breakfast staple to the extra mile by recreating social media-viral Japanese souffle pancakes! These goodies are extra-thick and cloud-like, all thanks to the meringue mixture that's folded into the batter. 
All it takes to make this special component is to beat egg whites with white sugar until you achieve stiff peaks. Also, don't forget to use ring-shaped molds to help the cake retain its shape. This pillowy sweet is garnished with powdered sugar and a syrup of your choice for more sweetness. Easy, right? Now, you don't have to go to a Japanese patisserie with this in your arsenal! 
Recipe for Inspiration: Souffle Pancakes
Castella Cake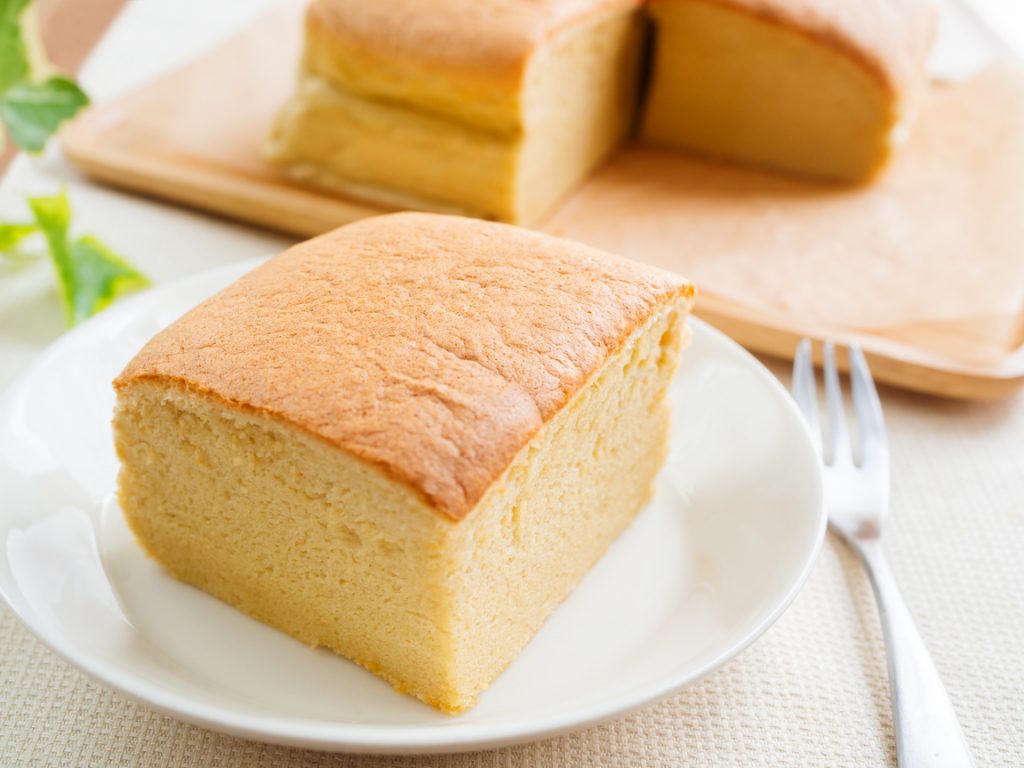 Castella cake is another popular wagashi or Japanese confectionery. Traditionally, this Japanese cake is baked in large molds and only cut into smaller pieces after baking. But for this homemade version, you're free to use a regular cake pan. Once you're done building the batter, bake it in a water bath to cook. The result: a jiggly and moist sponge cake that isn't too sweet. So even if you don't have a Japanese bakery in your neighborhood, you'll still be able to try this dessert that the internet has been raving about! 
Recipe for Inspiration: Jiggly And Fluffy Castella Cake
Raindrop Cake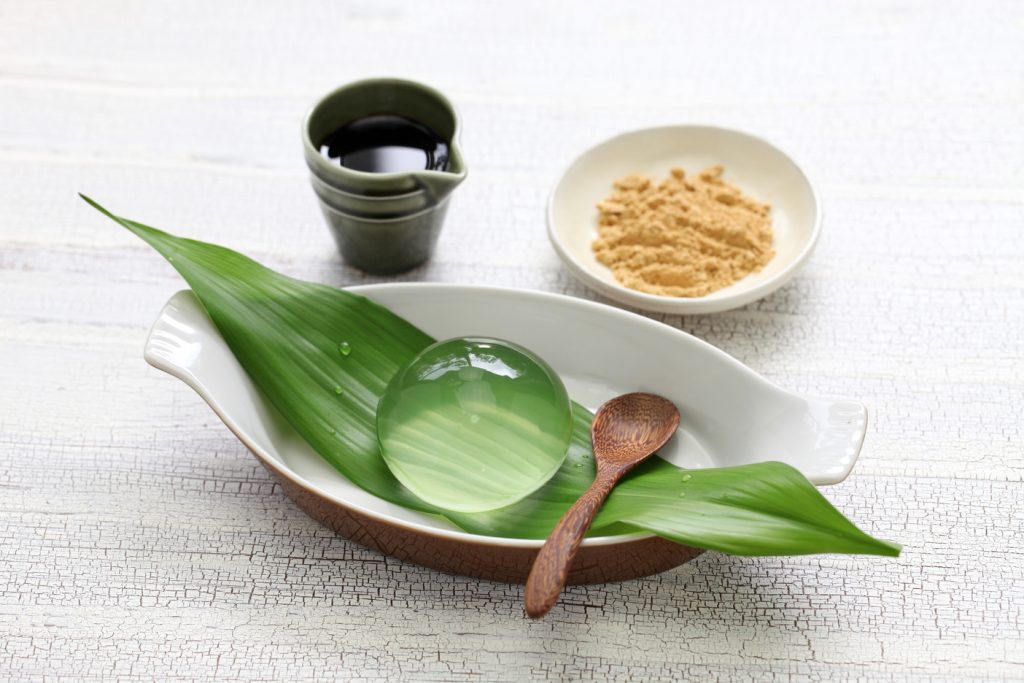 Another social media hit, raindrop cake is a must-try for a light meal ender. Though it may look complicated to make at first, we assure you that even home cooks with minimal experience can whip up this Japanese dessert. The best part is, a combination of water and agar agar jelly powder is all it takes to make it! This jelly blob doesn't taste much, but combined with roasted soybean flour and black or brown sugar syrup it's an entirely different dessert. These two components bring a satisfying nutty sweetness to one of the best recipes to recreate for lighter meal enders.
Recipe for Inspiration: Raindrop Cake
Japanese Cake Roll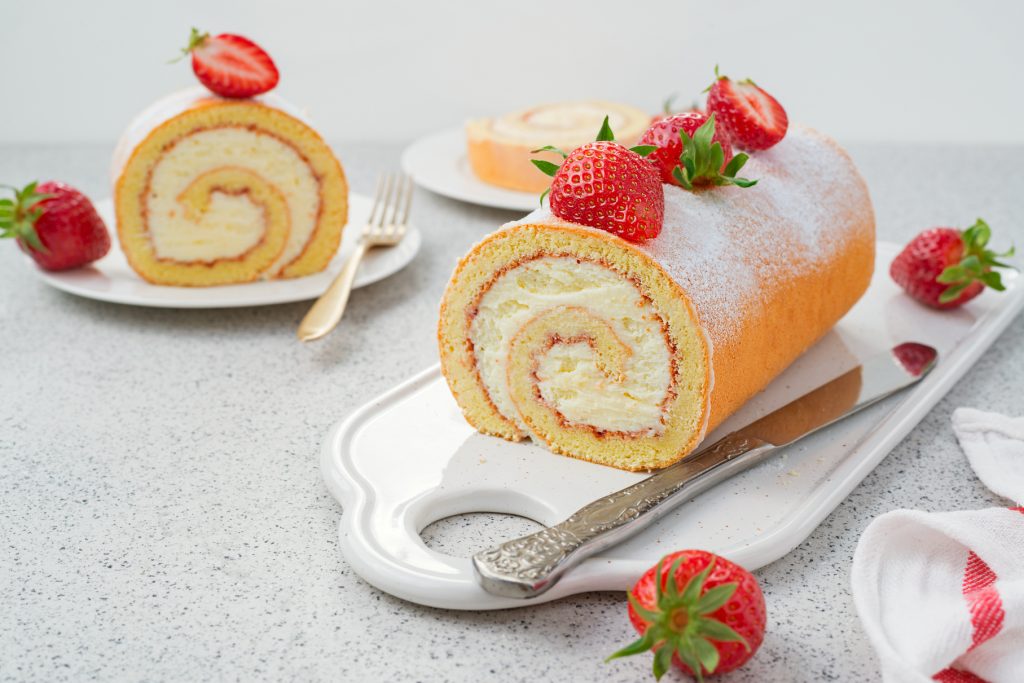 Can't get enough of fluffy cakes? Then you're on the right track with these Japanese desserts! Even if you're craving something sweeter than plain souffle-type treats, you can find the right goodies for you on this list. For example, this recipe for Japanese cake rolls takes the baked meringue-folded cake batter and fuses it with a decadent and not-so-sweet cake flavor. So with this in your arsenal, you'll get to enjoy the same pillowy confection but filled with freshly whipped cream and chopped strawberries.
Recipe for Inspiration: Strawberry and Cream Japanese Roll Cake
---
Easy Japanese Dessert Recipes
There are other Japanese desserts beyond traditional treats and cake recipes. Several sweet dishes have emerged through the years after all, and some as recreations of classic confectionery recipes. Continue browsing this section for the easiest Japanese sweets that you can make yourself.  
Mochi Ice Cream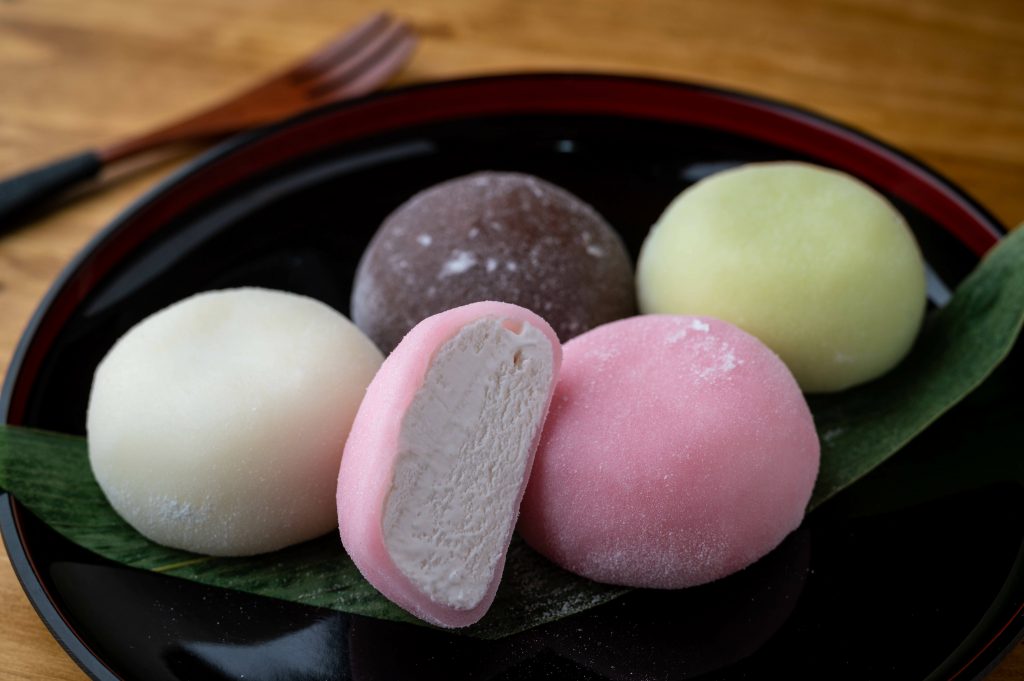 You can't have a list of Japanese desserts without mentioning mochi ice cream. This sweet treat plays on the traditional daifuku rice dessert, replacing the classic sweet anko filling with a scoop of ice cream. The mochi balls still lend a satisfyingly chewy sensation with each bite, even though you have to store them in the freezer so that the filling retains its shape. Packed varieties in grocery stores may come in a range of flavors, but we'll be going classic with a timeless vanilla-flavored ice cream filling for this particular recipe.
Recipe for Inspiration: Mochi Ice Cream
Coffee Jelly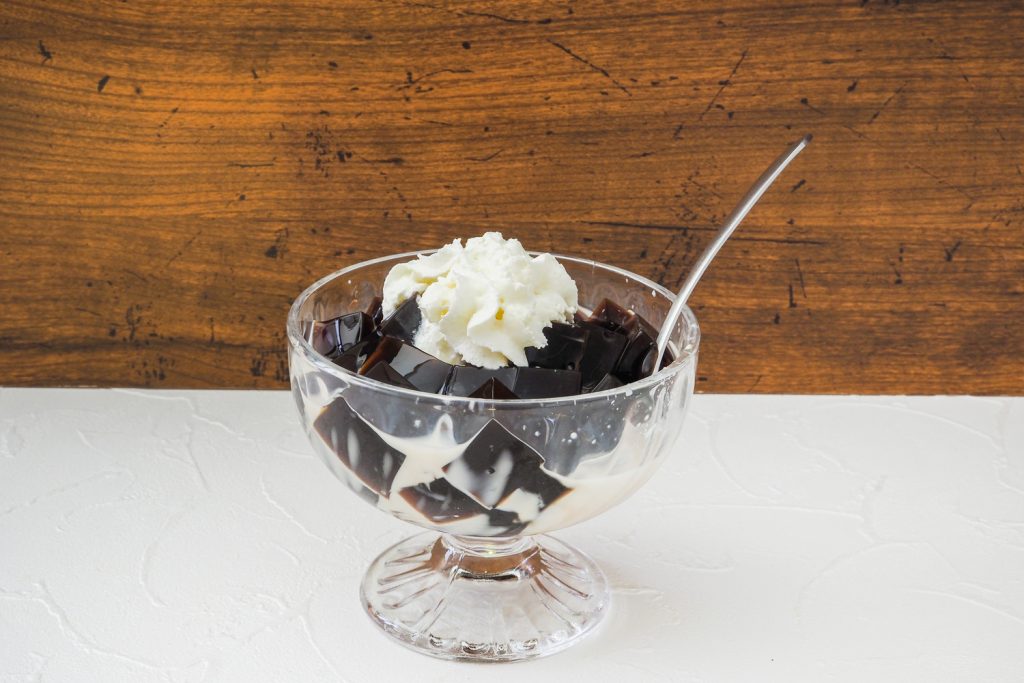 Among all of the Japanese desserts included in this list, this one is dedicated to all the coffee lovers out there! That's because this sweet treat reimagines a cup of strong black coffee as a cold jelly dessert to cap off your meals. A simple mixture of sweetened brewed coffee and gelatin powder is all it takes to make some. Other renditions of coffee jelly balance off this component with a serving of milk, but this recipe calls for thick whipped cream instead. So if you're looking for easy Japanese recipes, this one is a great option.
Recipe for Inspiration: Japanese Coffee Jelly
Matcha Cookies (Green Tea Cookies)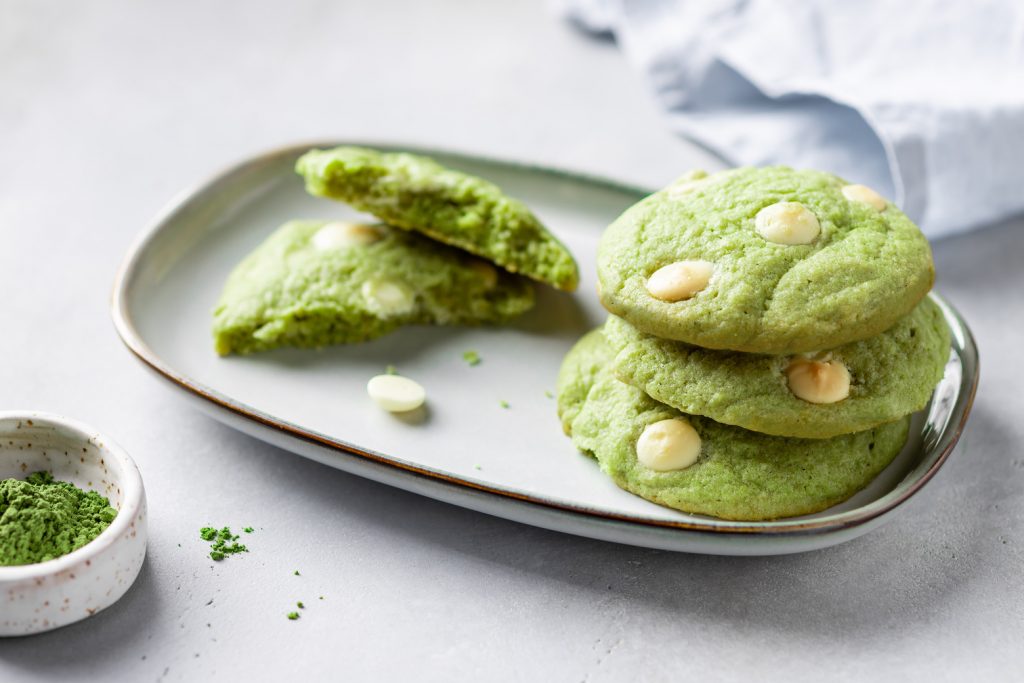 Matcha, which is a type of powdered green tea, is one of the most iconic flavors from Japan. Apart from being used for matcha tea, you'd find it in all kinds of sweet treats, like these matcha cookies. The cookie dough batter itself is infused with crushed leaves, imparting a bright green color and an earthy and almost bitter taste to the treat. Plus, you'll be greeted with creamy and luscious bursts of flavor from white chocolate chips with each bite of this crispy dessert. 
Recipe for Inspiration: Matcha Cookies (Green Tea Cookies)
Matcha Ice Cream (Green Tea Ice Cream)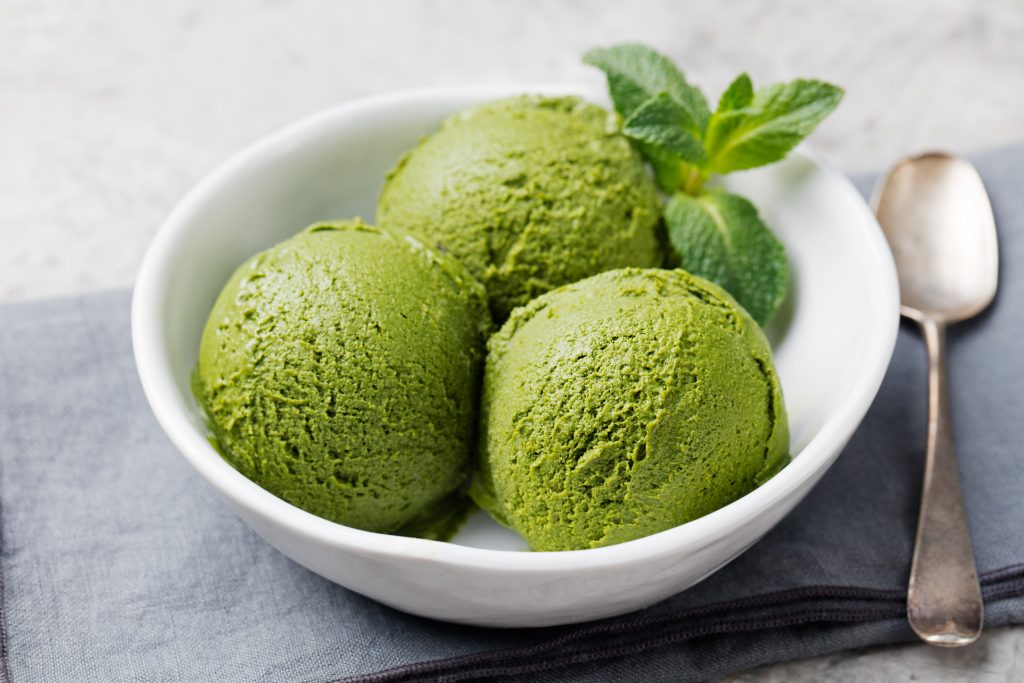 Along with black sesame-flavored variants, matcha ice cream is one of the best must-try Japanese desserts out there. This frozen dairy treat showcases all the qualities of the said green tea ingredient, both appearance-wise and flavor-wise. And with only four ingredients needed, you'll be able to achieve a striking and creamy bright green ice cream that tastes sweet, earthy, and undoubtedly refreshing. So if you're on the prowl for unique desserts to make during hot days, then this is it! 
Recipe for Inspiration: Matcha Ice Cream
Rice Krispy Candy Sushi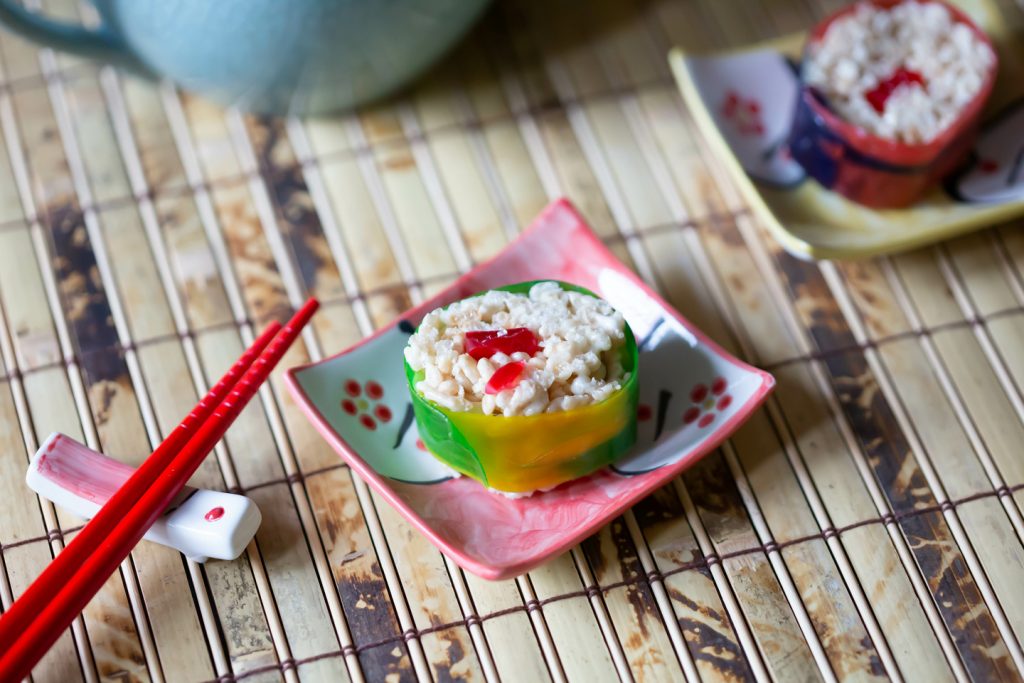 Sushi is among the most well-known dishes from Japan. What better way to celebrate this Japanese staple than by recreating it in the form of a fun dessert? That's exactly what this rice krispy treat pulls off! Go ahead and build your candy sushi roll using rice cereal pieces held together by melted marshmallows. Coupled with fish-shaped fruit candies for the filling and wrapped with a fruit-flavored sheet, this sweet treat is one that both kids and adults alike can enjoy. 
Recipe for Inspiration: Candy Sushi 
Matcha Mochi (Green Tea Mochi)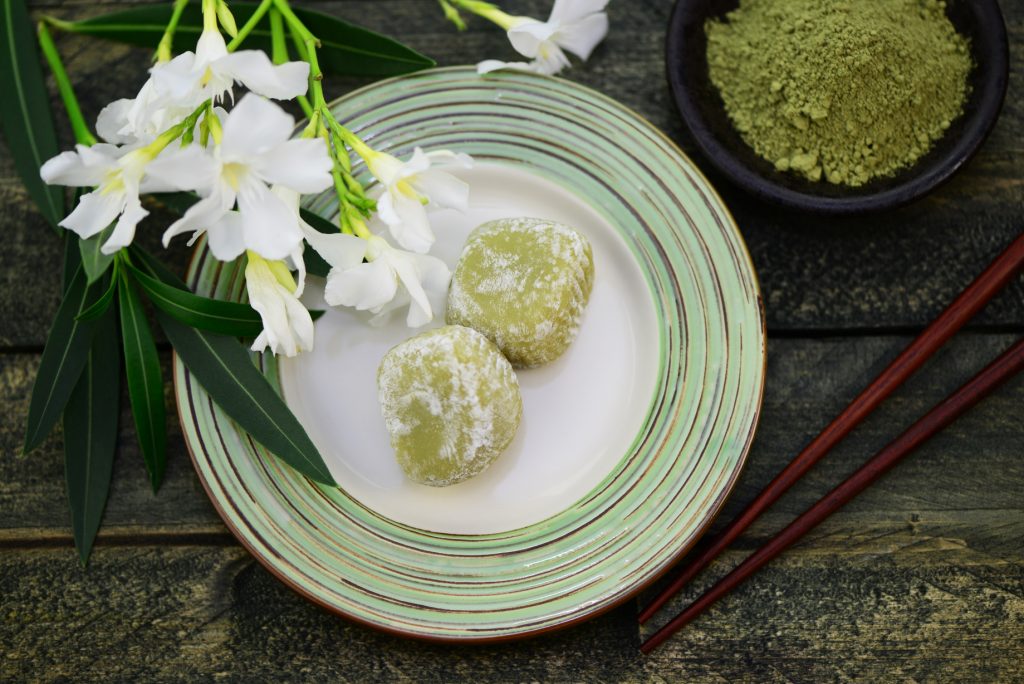 Last but not least is matcha mochi. This rendition veers away from the traditional ball-like shape of the dish, as the sweet sticky rice dough is cut into small cubes in this recipe. Moreover, it doesn't need a creamy anko or ice cream component in the middle, as the matcha flavor is infused directly into the dough itself by stirring green tea powder into the mix. Although, coconut milk still gives this sweet treat some creaminess. Try it out with the help of this easy and mess-free recipe that only has two steps in order to make it! 
Recipe for Inspiration: Matcha Mochi (Green Tea Mochi)