Advertisement
Continue Reading Below
For all pork enthusiasts out there, rejoice! These pork dinner recipes are exactly what every aspiring cook needs. Not only do they contain less than a handful of ingredients, but they're relatively easy to make too. We're going to show you just how easy it can be to whip up a delicious meal with the star of the show being a delicious cut of pork. 
It doesn't matter if you're just starting out in the kitchen or you've been dabbling with the cooking equipment for a little while, these pork recipes are a cinch. Therefore, don't just settle for boring ole pork chops because we've got casseroles, glazed pork, and BBQ pork too! And for more unique recipes try out our fine list of pork recipes in our Pork Category!
Easy Pork Chop Dinner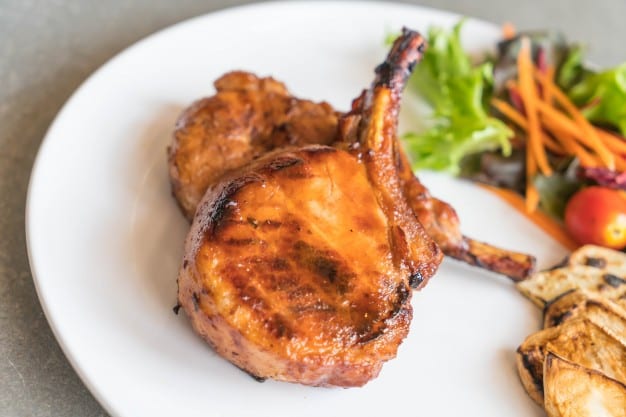 Serve alongside creamy, mashed potatoes or on a fresh bed of salad to balance out the plate. You can just let the pork simmer in the liquid to absorb more flavor. Once the pork is cooked, the meat will come out melt-in-your-mouth tender. Remember that since pork chops are a lean meat cut, they could be prone to overcooking. So always watch out how long you'll brown the meat. You wouldn't want to serve it dry so make sure to check on each side of the meat every 3 minutes.
Recipe for Inspiration: Easy Pork Chop Dinner Recipe
Grilled Teriyaki Pork Tenderloin
Craving a Japanese-inspired pork dish that's effortless to make? With a bit of ginger, sesame oil, and soy sauce, delight yourself with some teriyaki flavor to satisfy your Asian cuisine cravings. Teriyaki is a basic Asian seasoning that traditionally consists of soy sauce, mirin (a type of rice wine similar to sake), and ginger marinade. For this recipe, we've made little tweaks to the classic marinade. We may have become used to Western-styled pork dishes, but Asian cuisine is a smorgasbord of delicious meals revolving around your favorite meat.
Recipe for Inspiration: Grilled Teriyaki Pork Tenderloin Recipe
Advertisement
Continue Reading Below
Easy Cheesy Pork Casserole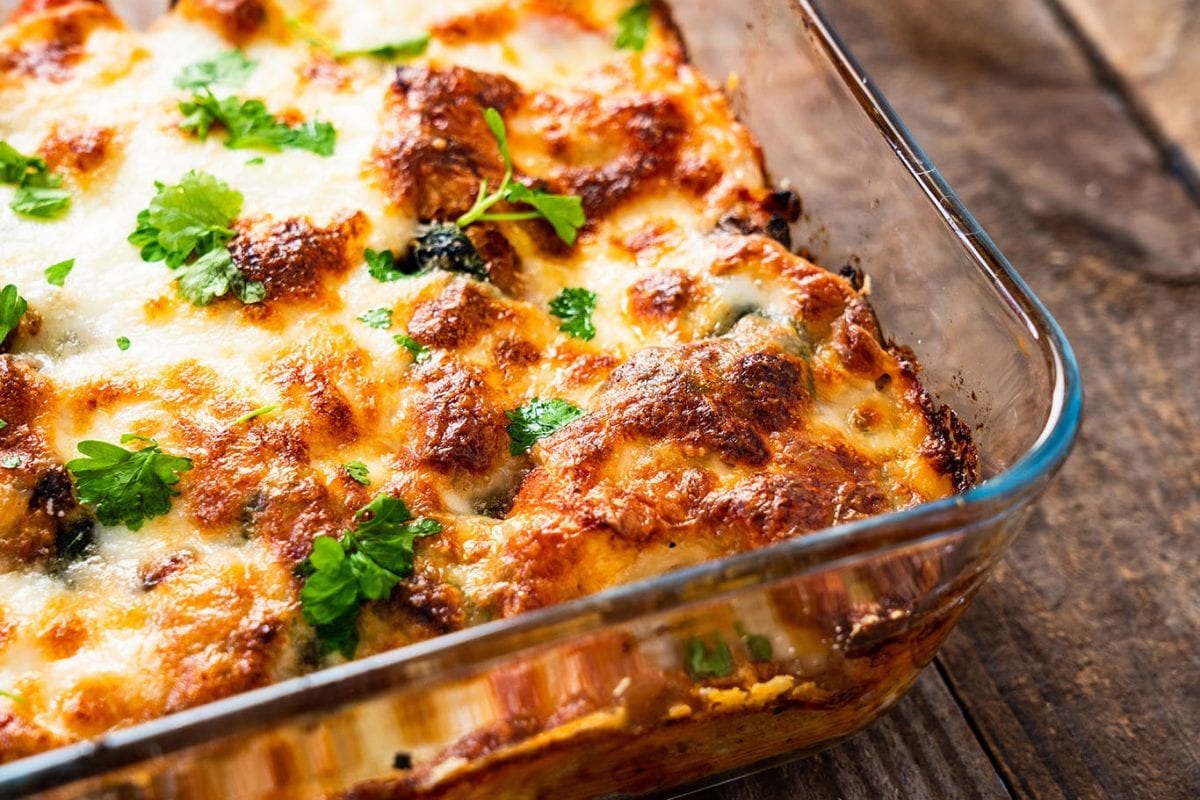 Whether you're tired after a long day at work or just simply feeling too lazy to make a 5-star restaurant-worthy dish, you can still spruce up a dish that doesn't compromise in taste. In that situation, casseroles are the perfect dish to make since they only contain three main components. And these are meat, veggies, and a starchy binder to keep things in form. With just these three ingredients, you can come up with a dazzling array of delicious food combinations. We can't get enough of this pork dish since it combines these three amazing ingredients. Pair up some pork and potatoes, place them in your best casserole dish with some spices here and there. Pop it in the oven and you have yourself a meal. Take it out while it's hot and enjoy this hearty dish.
Recipe for Inspiration: Easy Cheesy Pork Casserole Recipe
Glazed Brown Sugar And Garlic Pork Chops Recipe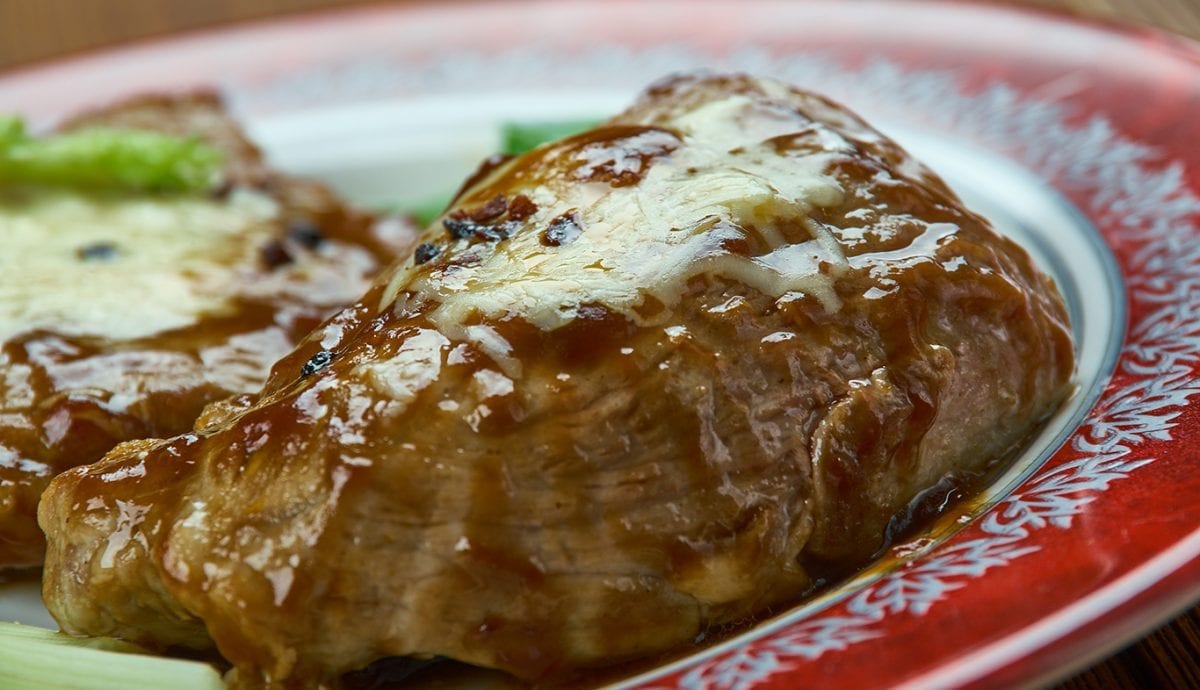 Got a weekend potluck coming up? Well, there's no better way than to go with the easiest dish on the menu — pork chops. Our one-pot recipe makes it quick and easy but still full of that mouthwatering bite your guests can't resist. The brown sugar glaze and the garlic seasonings bring a savory zest to the meat from the outside all the way to the inside. To avoid getting dry and tough-meat pork chops, you need to let the meat marinate for a bit so that it absorbs the flavoring. Not only that but using a tenderizing marinate — like this brown sugar glaze, helps to penetrate through the meat so that you can slice through it like a hot knife through butter.
Recipe for Inspiration: Glazed Brown Sugar And Garlic Pork Chops Recipe
BBQ Pork Chops and Rice Recipe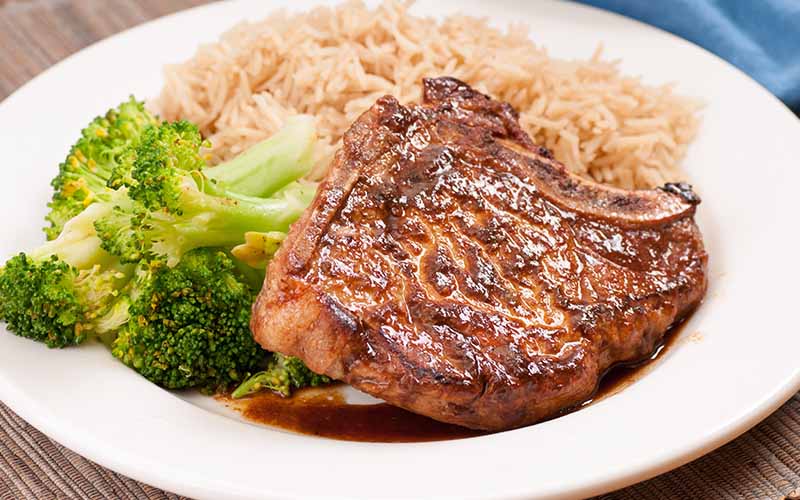 This dish can be made with center cut pork chops or pork tenderloin. It's easy to put together and a breeze to cook with no hassle. The BBQ marinade is simply divine. You can even make your own version of the BBQ marinate to your preference. Since BBQ sauce is a staple condiment in the United States, it's no surprise that the smokey-peppery flavoring can also have different variations. Feel free to mix in some mustard, ketchup, honey, or even molasses to give the meat a sweet and savory touch. Just make sure to grill the meat for a good 8 to 10 minutes so it doesn't dry out. Good for any time of the year – it is a light and satisfying dish. You can opt to serve the pork with some simple blanched vegetables or in a sandwich.
Recipe for Inspiration: BBQ Pork Chops and Rice Recipe
Advertisement
Continue Reading Below
Slow Cooker Cranberry Pork Recipe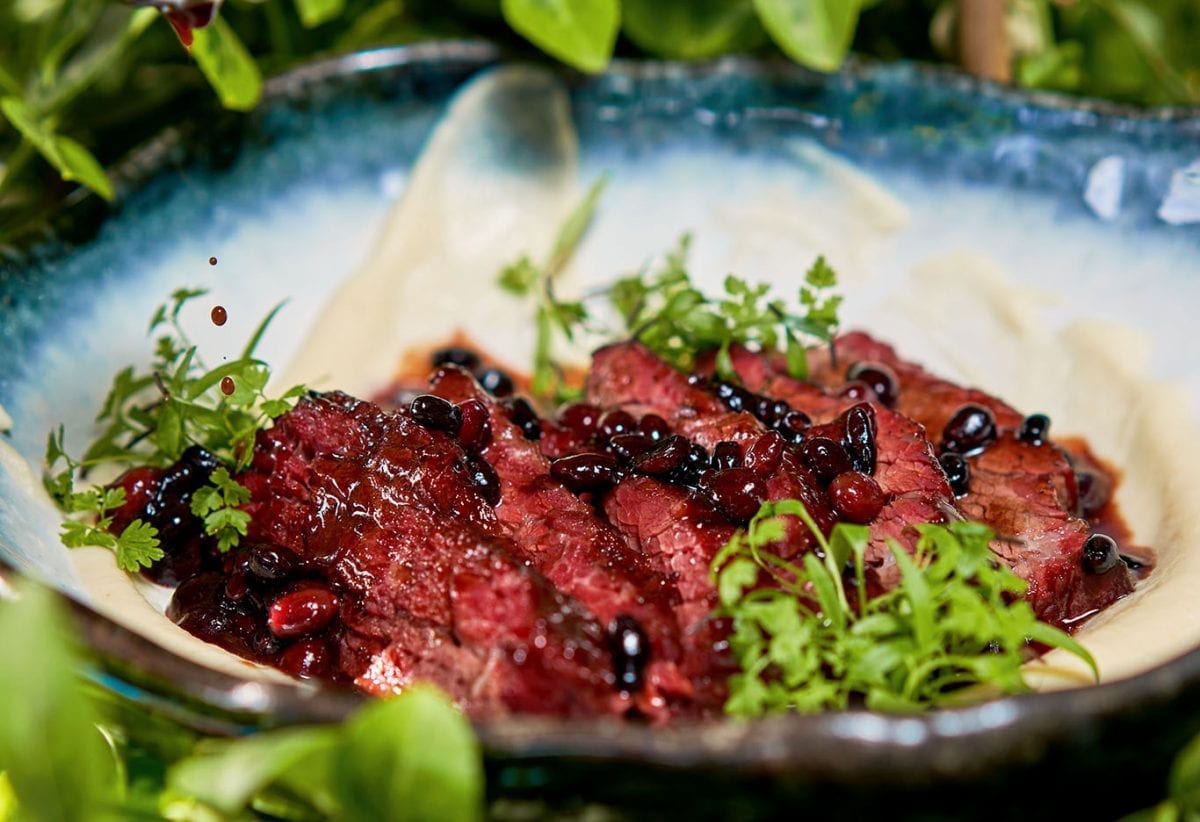 Cranberries are one of the many fruits that are often found in dishes during the Thanksgiving season. The berries have a unique natural sweetness with a tinge of a contrasting tart taste. European cranberries are more sour while cranberries that grow in Northern America have a more delightful sweetness to them. Aside from using them for Thanksgiving desserts, why not try it out on a slab of pork meat? Fruits and meat have a yin-yang relationship when it comes to their flavors. For this dish, the sweetness of the cranberries compliments the savory palate of the pork.
Recipe for Inspiration: Slow Cooker Cranberry Pork Recipe
Pork Chops Supreme Recipe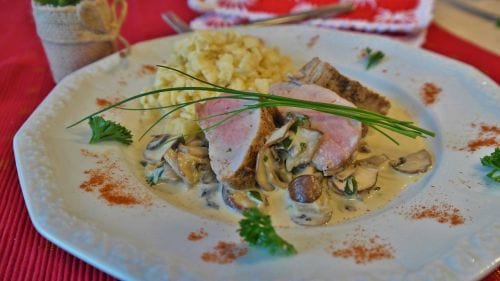 We've got another from our pork chop recipes but with an added twist. Trade in the usual fried pork chops with something more juicy and flavorful. For this recipe, all you need is a slow cooker to get things done. Let the pork chops simmer in a delicious mushroom or celery soup broth for a couple of hours. You will then get an incredibly juicy piece of meat. Plus, you can also use the remaining juices as a sauce over your pork chops. It's so simple to do and doesn't require any effort at all. The whole family will love this dish you've prepared for them over dinner.
Recipe for Inspiration: Pork Chops Supreme Recipe
Boiled Pork Tenderloin Recipe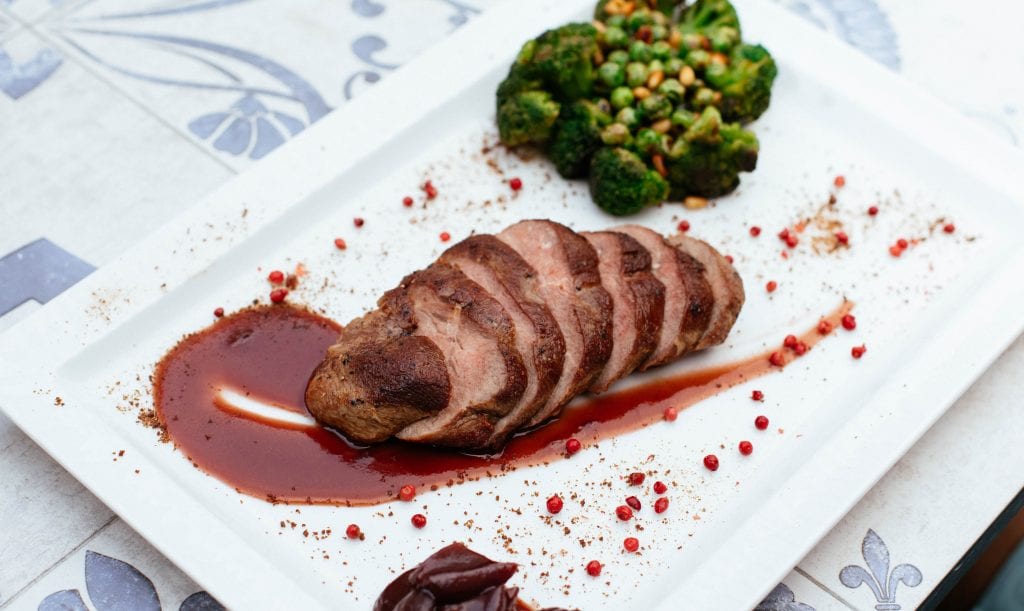 Another simple recipe to try is this boiled pork tenderloin recipe. Boiling is another way to cook the meat till it turns tender. Not only that, but boiling also helps lessen the actual cooking time. For this recipe, it simmers the meat for two hours in a delicious wine-glaze. The wine gives the meat more smack and enhances the taste for a scrumptious meal. Out of all the pork recipes, this one has to be the easiest because it doesn't require much effort to cook. All you need to do is to put all ingredients in the pot and let it boil until the meat is properly cooked.
Recipe for Inspiration: Boiled Pork Tenderloin Recipe
Advertisement
Continue Reading Below
Garlic Roasted Pork Neck Recipe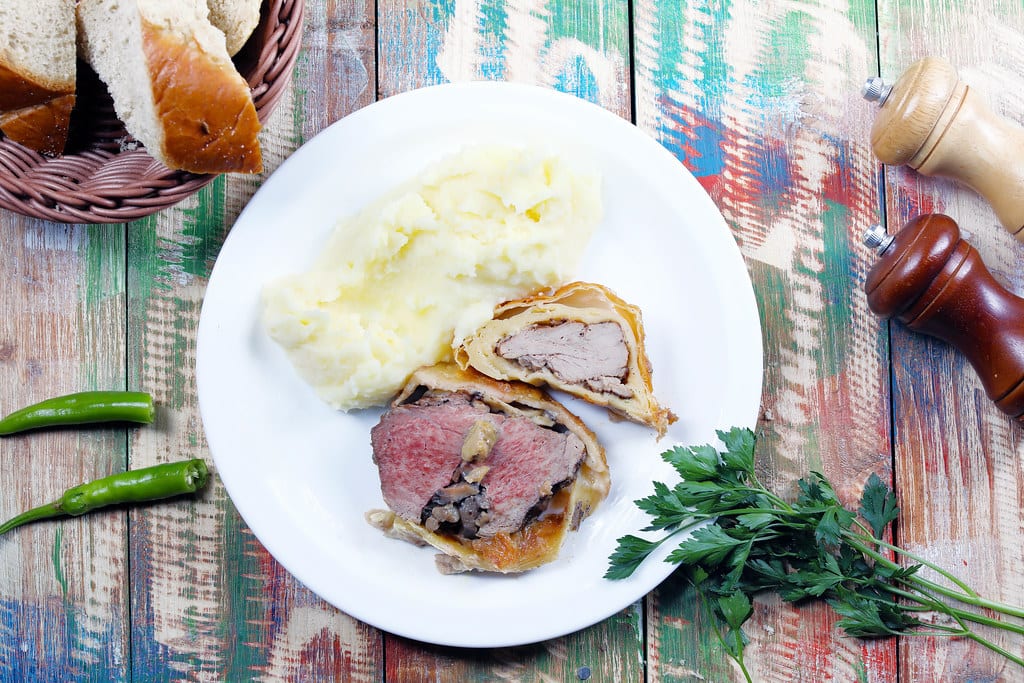 When it comes to flavor, not only is the pork neck a soft meat, but once you cook it, you get this amazing meaty taste that brings life to the dish. It's the meat's marbled fat that locks in all those juices which will delight you with every bite. And as it's a versatile meat, it can be cooked in several ways whether grilled, roasted, in a casserole, or in woks. For this dish, a simple seasoning of thyme and rosemary, plus some added garlic, enhances the taste of this juicy meat.
Recipe for Inspiration: Garlic Roasted Pork Neck Recipe
Juicy Pork Roast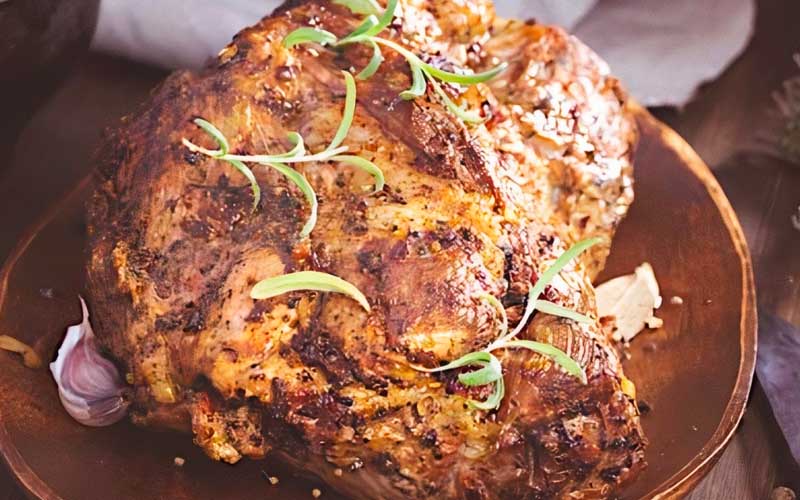 After a bite of this irresistible pork roast, we know you'll want more. Us too! Prepare a scrumptious feast around this delicious roast on any special occasion. When the holidays are nearing, prepare your seasonings and garnishes and be ready to serve up an aromatic piece of meat at the dinner table.
A tip to help keep the meat from drying out in the oven is to cover it with aluminum foil so the meat comes out juicy, soft, and succulent.
Recipe for Inspiration: Juicy Pork Recipe
Advertisement
Continue Reading Below
Advertisement
Continue Reading Below