Traditional honey ham is delicious as it is but what if we tell you there is another way to make it more delicious and flavorful? Yes, that's right. We can make the traditional ham more flavorful by adding these two ingredients: Dr. Pepper and brown sugar.
The sweetness of both Dr. Pepper and the brown sugar will complement the natural saltiness of the ham. Plus, the brown sugar will add a nice caramelized texture to it.
This recipe may seem intimidating at first, but, trust us. It will be easy and delicious. Serve this on Thanksgiving, birthdays, Christmas, or if you just want a fancy meal without going out to restaurants.
How To Make Dr. Pepper And Brown Sugar Glazed Crockpot Ham
Turn your ham into a Dr. Pepper and brown sugar glazed delight with this recipe.
Ingredients
5

lb.

ham

fully cooked

1/4

cup

spicy brown mustard

1/4

cup

honey

1/2

cup

brown sugar

1/4

cup

maple syrup

1

can

Dr. Pepper
Instructions
Slice along the grooves in your cooked ham a few inches deep so that it will soak up the glaze while it cooks.

In a bowl, combine mustard, honey, brown sugar, maple syrup, and Dr. Pepper.

Pour over ham and cook on high for 4 hours.
Recipe Notes
Sugar glazed ham is delicious on its own, but throw in a can of Dr. Pepper into the mix and you've got a crockpot ham that will blow everyone away. As you can see, Dr. Pepper is more than just another drink to indulge in. You can use it in the kitchen as a secret ingredient to really take your cooking to the next level!
Nutrition Facts
Calories:
550
kcal
|
Carbohydrates:
23
g
|
Protein:
41
g
|
Fat:
32
g
|
Saturated Fat:
11
g
|
Cholesterol:
117
mg
|
Sodium:
2311
mg
|
Potassium:
579
mg
|
Fiber:
1
g
|
Sugar:
22
g
|
Vitamin C:
1
mg
|
Calcium:
31
mg
|
Iron:
2
mg
Commonly Asked Questions
What are good side dishes for ham?
This Dr. Pepper and brown sugar glazed crockpot ham is pretty rich on its own, so we recommend pairing it with some simple side dishes in order to avoid overpowering the ham as the star of the show. Sides like mashed potatoes, roasted asparagus, or some baby carrots will pair nicely with your glazed ham.
Can I substitute Dr. Pepper for another soft drink?
Dr. Pepper arguably has a taste of its own. As such, we recommend sticking to Dr. Pepper for this recipe in particular so as to not sacrifice the flavorful end result you get when pairing it with ham.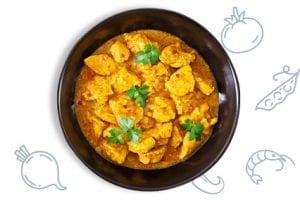 Conclusion
Regardless if you're a Dr. Pepper fan or not, this recipe shows you just how much of a difference one can of Dr. Pepper make on your cooking. The sweet aroma and the caramelized texture will surely make this dish your instant favorite. Enjoy your crockpot ham with this rich glaze and you're sure to become a new Dr. Pepper fan in no time.