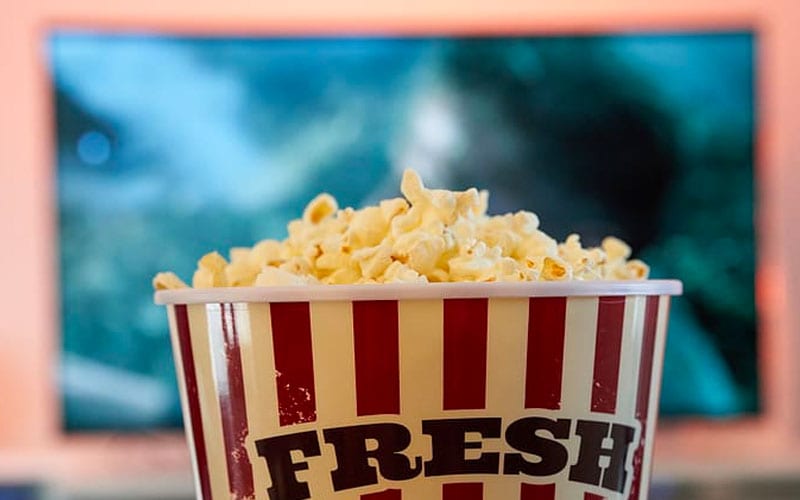 27 Movie Night Snacks For A Home Theater Experience
Everyone knows how expensive it can be to take the family out for movie night. The tickets, essential movie night snacks, and other assorted add-on goodies end up costing an entire day's pay! Your couch at home is comfier than a room full of strangers, and you can easily create your own movie theater at home, minus the bill! 
Plus, you don't have to pay extra for the movie night snacks because you can just make them on your own – and with as many servings as you want! Here are 8 movie night snacks for a cinematic adventure at your own house!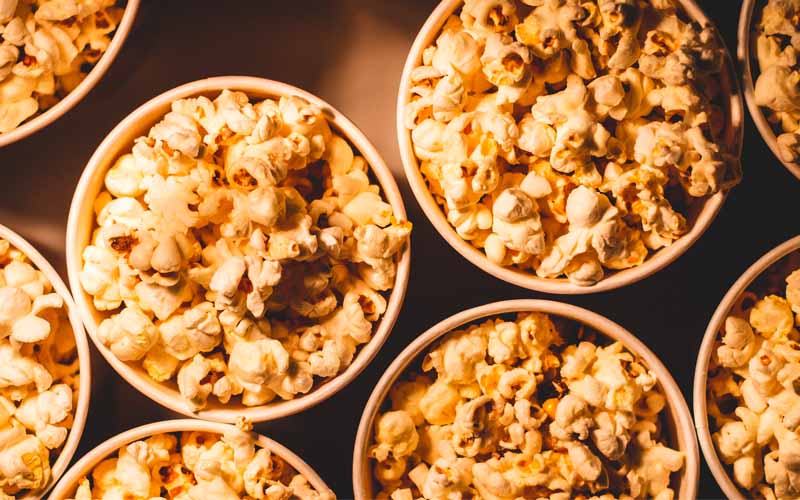 A movie viewing won't be complete without the traditional movie night snack — popcorn. It's the easiest snack to make and you can choose whether you want it sweet or salty,  with a variety of flavors ranging from spicy cinnamon to sour cream.
Recipe for Inspiration: Pizza Popcorn
Soda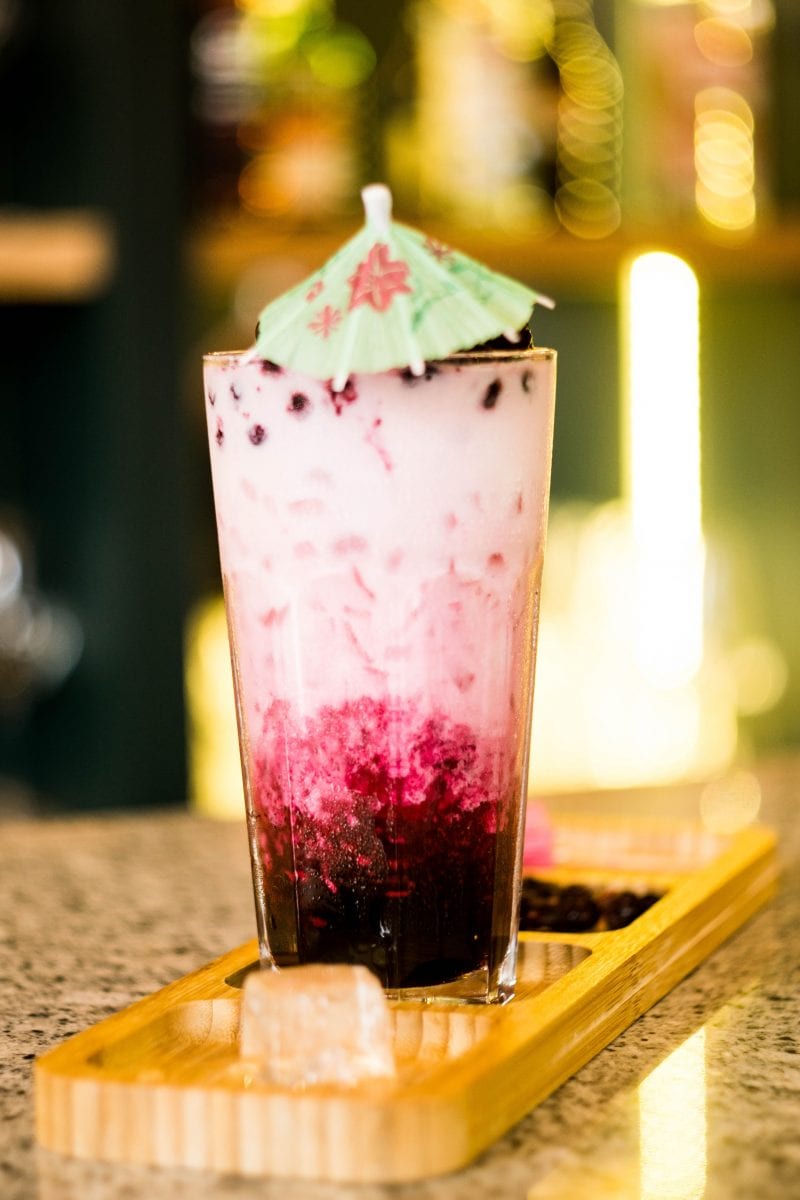 Soda, pop, or fizzy drinks, whatever you call them, are not always good for you, but movie time isn't complete without this refreshing drink to go with your popcorn. With a fizzy texture and a variety of flavors, these sweet beverages will keep your movie audience alert and engaged throughout the film.
Lost on what you can make with soda? Then start with our fruity cream soda recipe! The combination of fizzy, club soda, and vanilla cream on top makes this one a perfect companion for snacking! And if you happen to watch a movie during the hot summer days, then do yourself a favor and try this refreshing drink.
Recipe for Inspiration: Fruit & Cream Soda Recipe
Chips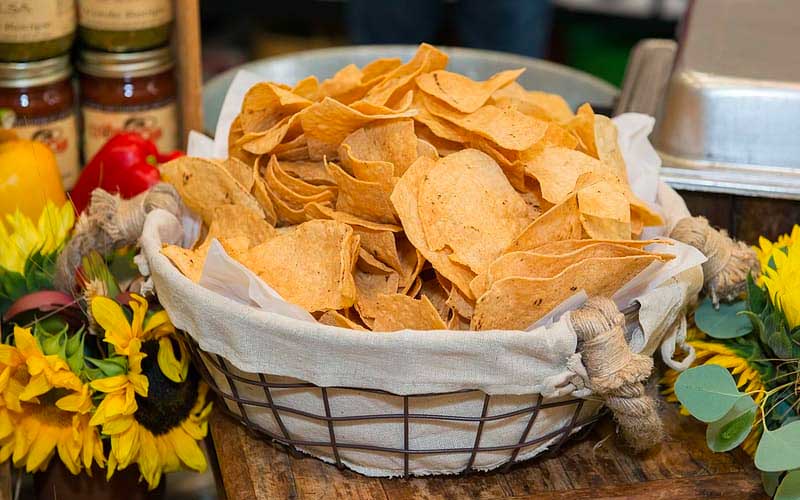 Apart from popcorn, chips happen to be another favorite movie night snack. These thin crisps are a delight to munch on during intense action scenes or heart-stopping horror films.
The next thing you'll notice, you're out of chips. Luckily, our homemade kettle chips recipe allows you to make an unlimited amount of these salty treats. One perk of making your own chips is that you can make as much as you want until your tummy can no longer take another bite.
Recipe for Inspiration: Homemade Kettle Chips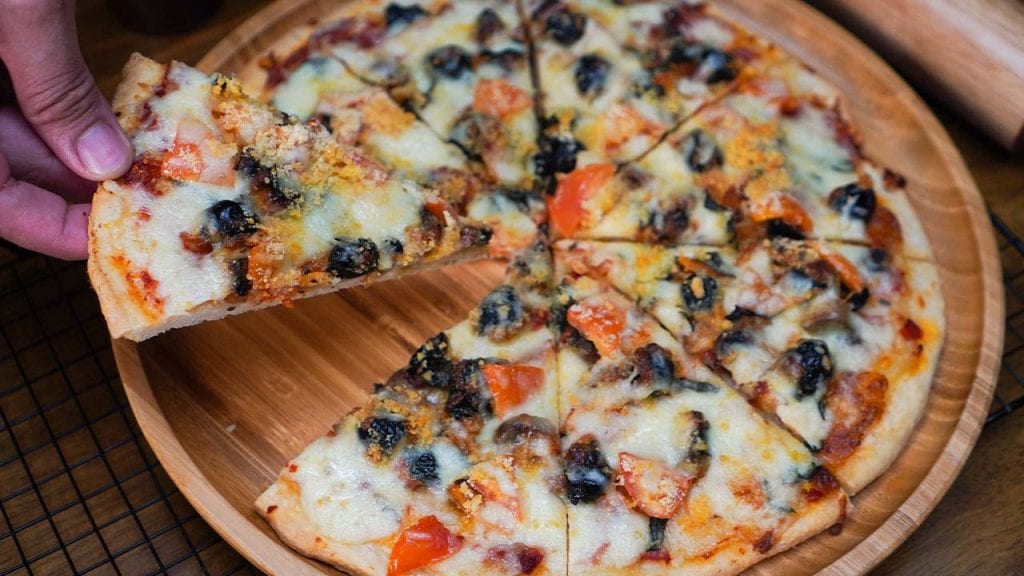 Do you consider pizza a meal? Or do you consider pizza a snack? We say treat it as both! Besides, categorizing it as a meal won't allow you to have it any time of the day. Also, when you're watching a movie, it's good to have snacks that don't require the use of utensils. This way you'll avoid dishes toppling over when a heart-stopping scene is on the screen. You'll have that with pizza! And let's be real, who will say no to a good slice of pizza, especially one that's loaded with cheese and every topping you could ever want?
Recipe for Inspiration: Crispy Blaze Pizza Copycat Build-Your-Own Pizza
Gummy Worms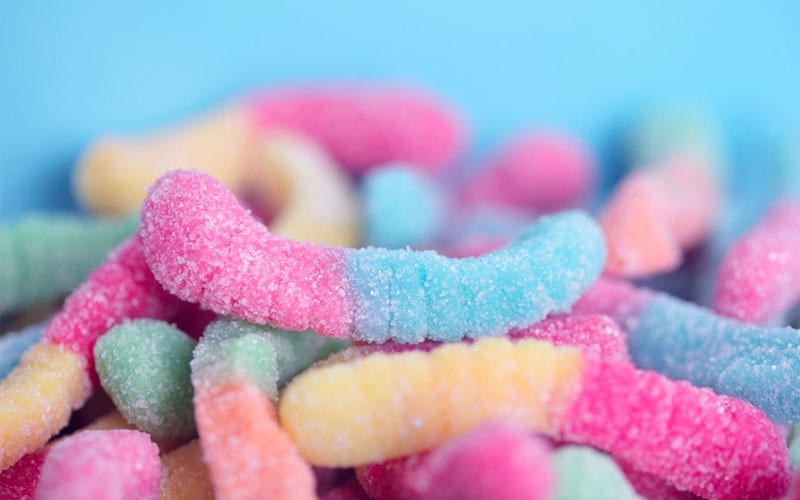 Watching a scary vintage flick? Or perhaps tuned into a sweet romantic comedy? Whatever the case, these irresistible sour-tasting candies are fun to chew while waiting for the next thing to happen on screen. We even have a Homemade Sour Gummy Worms Recipe so you can cook up your own yummy batch of sweet and sour chewies.
Recipe for Inspiration: Homemade Sour Gummy Worms
Chocolate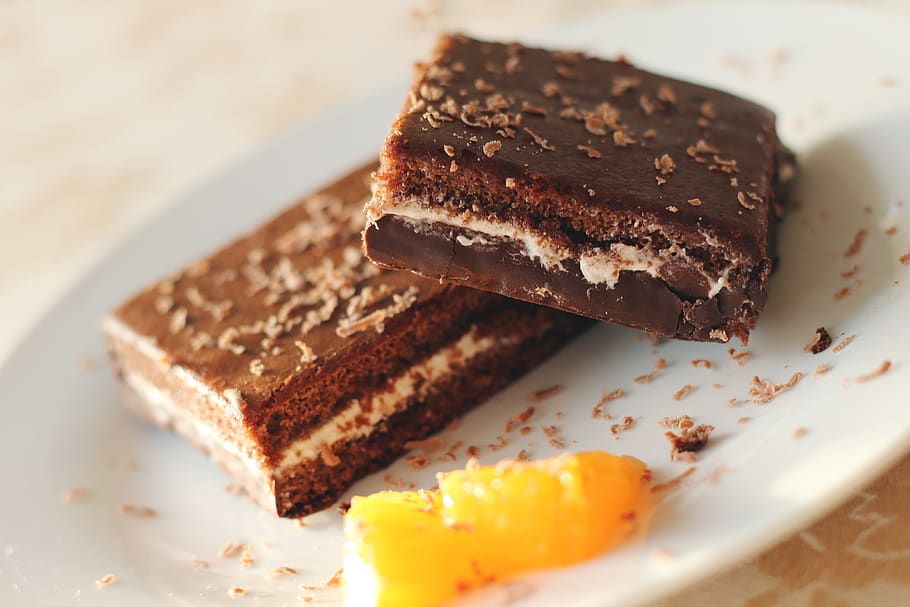 Chocolate is the "feel good" food that everyone can't say no to (unless you're allergic)! So if you'd rather stick to the classics, then have yourself some layered chocolate bars. These are the go-to sweets for all ages that would never let us down when we need a pick-me-up or when we need an extra sugar rush to get us through two to three hours of screen time.
Recipe for Inspiration: Layered Chocolate Bars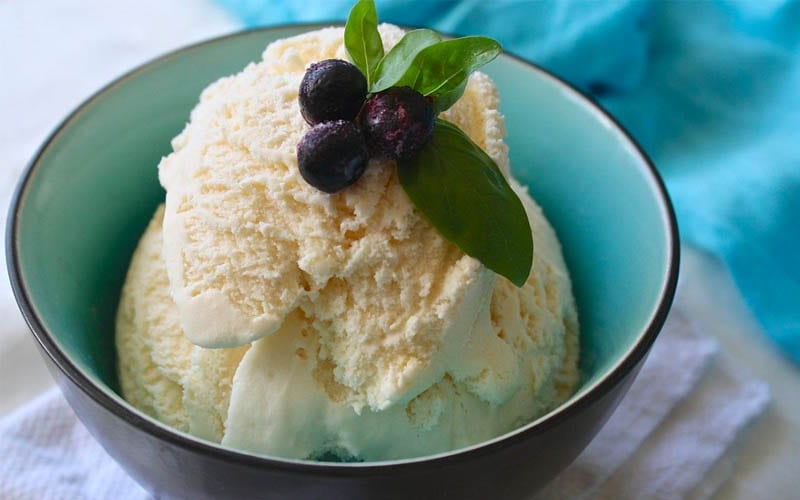 If you happen to watch a movie during the summer, then ice cream is a must! All that creaminess and sweet goodness in a cold treat is just the right dessert to keep you company on a movie night. Plus, it provides balance in case you ate a lot of salty foods beforehand.
Sharing it with your family or friends during a movie makes it extra special. So, why not make your own flavored sweet treat at home that's ready anytime for a quick movie night dessert after a snack?
Recipe for Inspiration: Classic Baskin-Robbins Vanilla Ice Cream
Nachos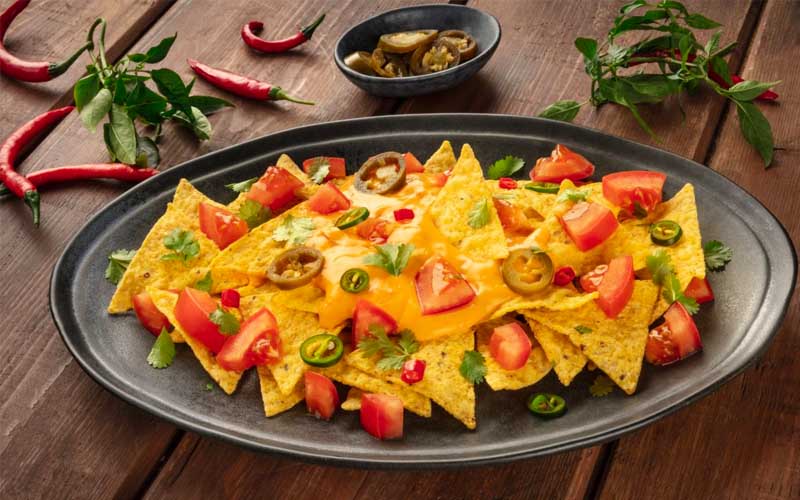 Nachos have become one of the many movie night snack staples in the past ten or so years, and a DIY approach is perfect. You don't feel overwhelmed as the host and everyone can make their nachos just the way they like them!
Put out some jalapeños, hot cheese, olives, tomatoes, and sour cream. If you are feeling ambitious, make some ground beef or chili to put on top. You can even try our Hooters-inspired Tex Mex nachos to see if you can make the superior version, better than the original!
Recipe for Inspiration: Copycat Hooters Tex Mex Nachos
Milkshake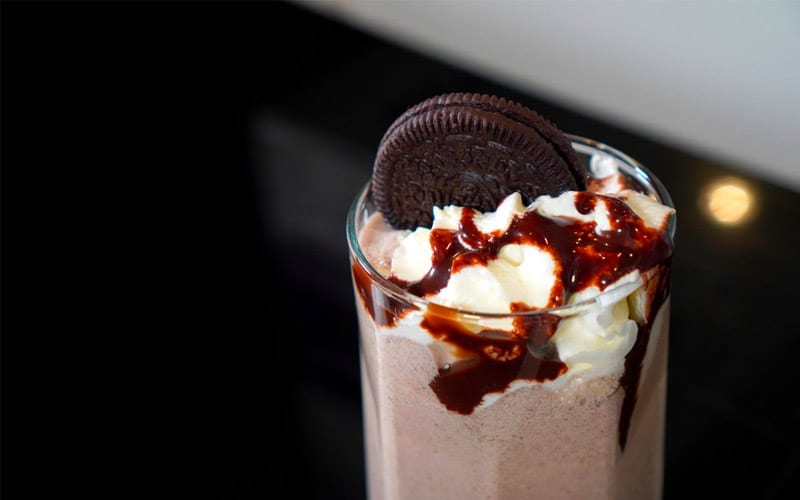 Aside from fizzy sodas, milkshakes are another satisfying sweet-tooth delight to enjoy during movie nights. You can opt for cream-based, coffee-based, and even fruit-based flavors depending on what tickles your fancy.
So why not try our Oreo milkshake recipe for those die-hard cookies fans? All you need to do is blend your Oreos with some milk and sugar and you're good to go.
Recipe for Inspiration: Oreo Milkshake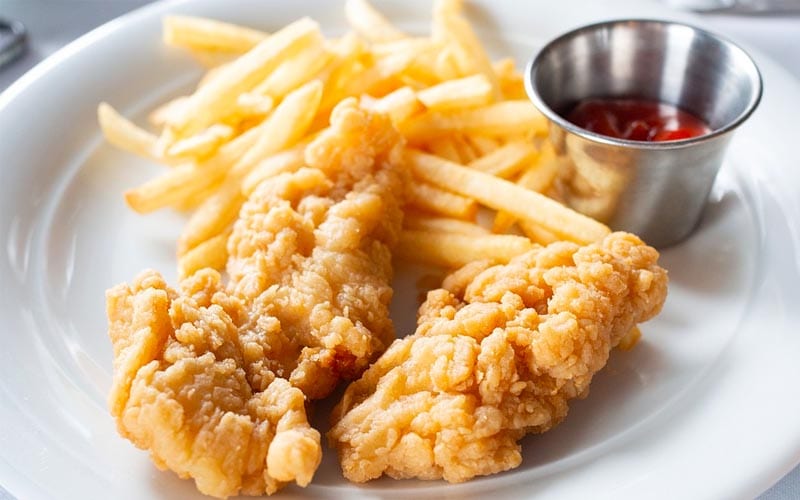 To completely enjoy a movie, one needs to be comfortable in their seats even before the movie starts. You also need to set a nice ambiance and have good food for an optimal viewing experience. To do that, you need movie night snacks and drinks at arm's length. But of course, the food should also be delicious with every bite.
For the ultimate comfort meal, nothing surpasses the classic fried chicken and fries combo. Have a few bites and it will leave you wanting for more! You can try our homestyle chicken and french fries recipe that has that addictive crunch you'll miss once it's all gone. You'll be back for seconds after the first one, so it would be best to make a good enough batch to get you through the movie.
Recipe for Inspiration: Homestyle Chicken And French Fries
Hotdog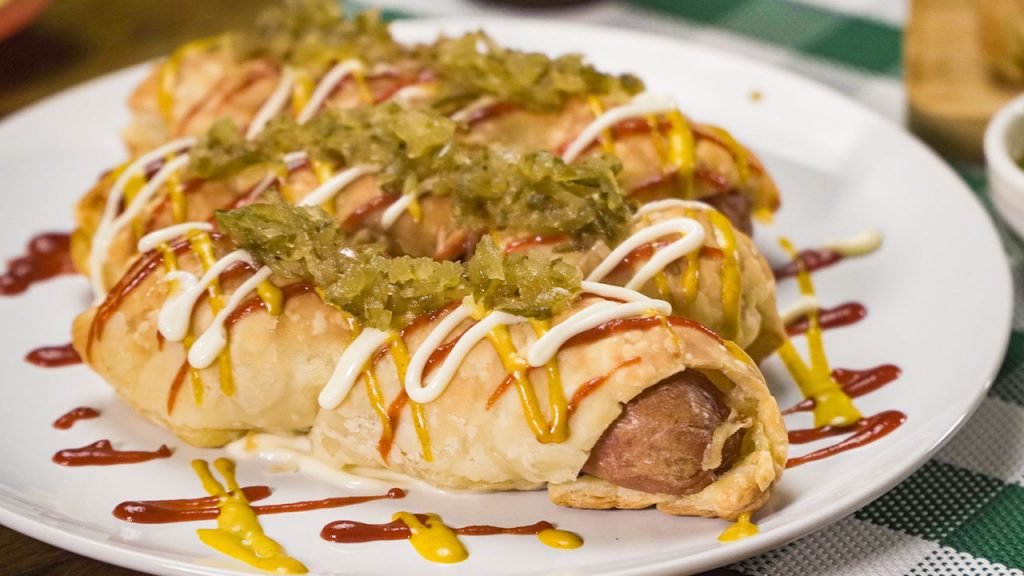 Hotdog in the movie theaters might not be anyone's first pick when it comes to snacks, but it sure is still a movie snack staple. In fact, hotdogs have always been part of the movie menu aside from popcorn, an assortment of drinks, and candies. Why? It's one of the very few meats they allow in the movies.
Recipe for Inspiration: Hot Dogs Under Wraps Recipe
Onion Rings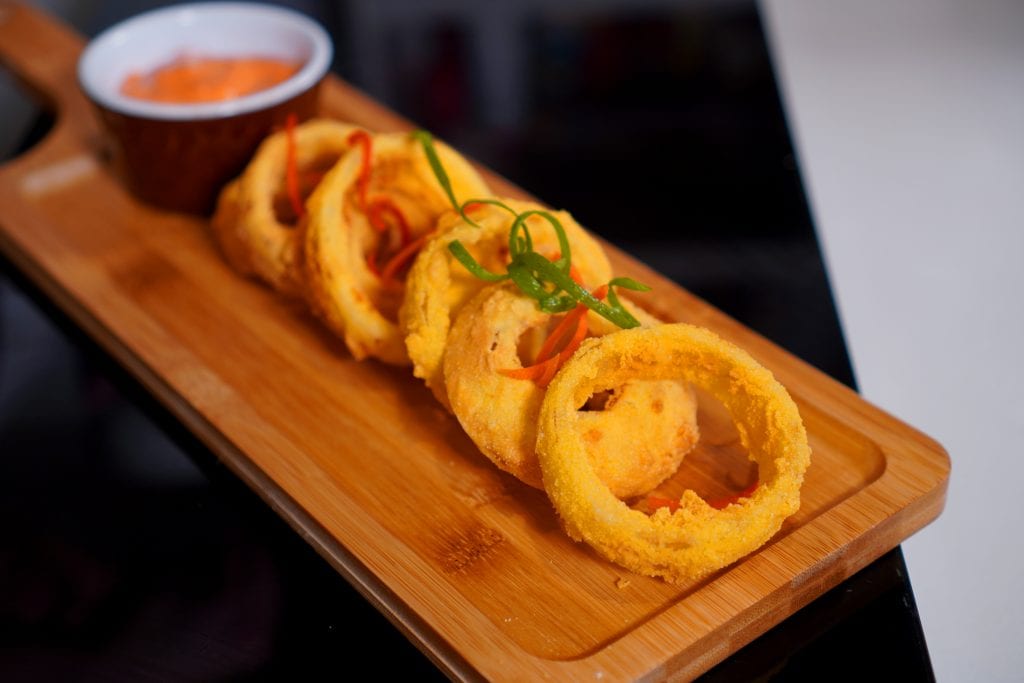 When it comes to snacking, onion rings are one of the first few finger foods you can think of. And there's a reason why. Onion rings are popular on their own, or even accompanied with your favorites that are probably on this list too from pizza to tater tots. What's more, it's also a cinema staple! People also like that they can render different flavors to onion rings with an assortment of dips and sauces.
Recipe for Inspiration: Original Sonic Onion Ring
Calamari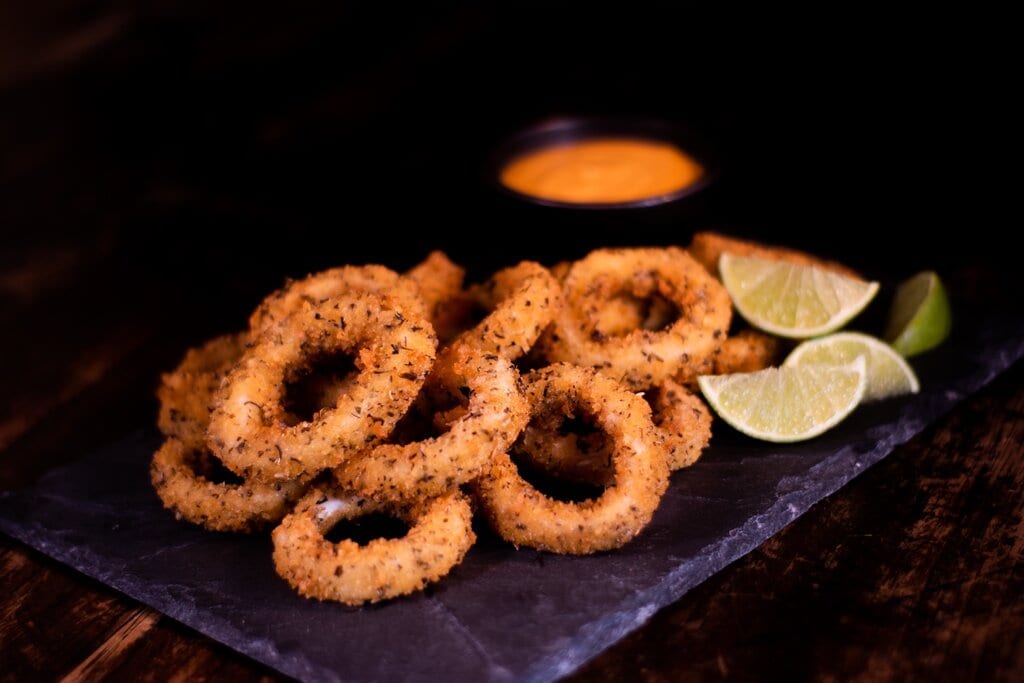 Finger foods are also movie snack staples. There's just something so good about licking your fingers while watching a movie. And on the first page of that list is calamari!. However, we all know how tiring eating the same thing over and over again.
This seafood dish is both crunchy and delicious一it's the perfect meal to snack on while your eyes are glued to the screen. And what better way to serve it than the way Italian's do?
Recipe for Inspiration: Calamari Fritti (Italian Fried Calamari)
Dipping Sauce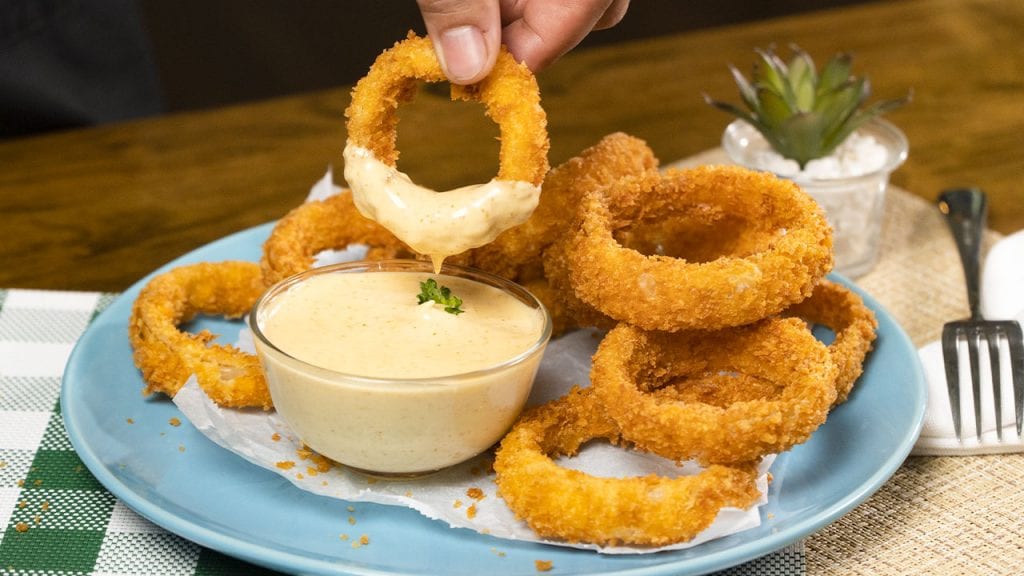 Your onion rings are incomplete without tasty dipping sauces in cute small bowls to take out some of that greasiness. And we all love the added flavor that dipping sauces provide. You can have a variety of dipping sauces for your movie night, or you can have just one very tasty dipping sauce, like this zesty sauce that's inspired by Burger King with its spicy yet tangy taste. It's up to you. But in our opinion, you can't have too many sauces!
Recipe for Inspiration: Burger King's Zesty Sauce
Pretzels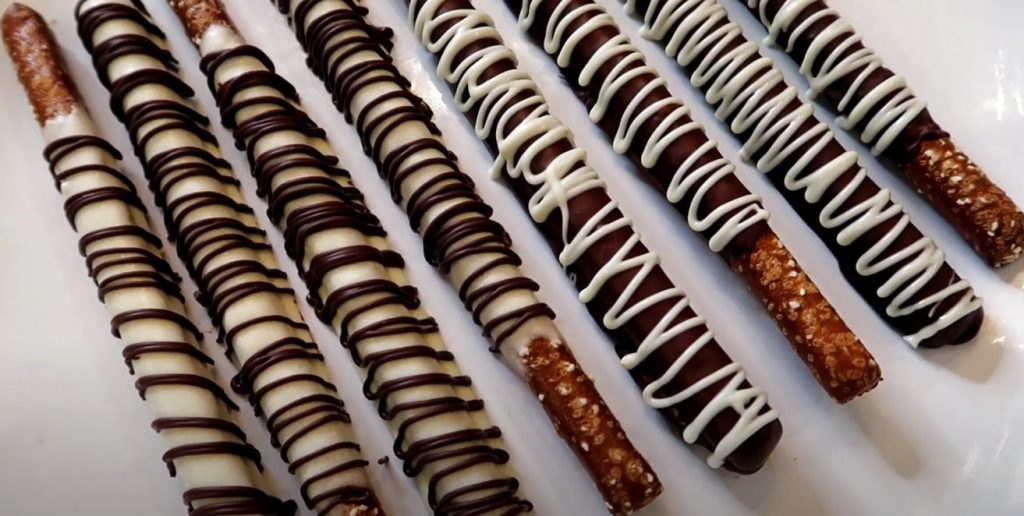 Aside from an assortment of savory finger foods, why not add an assortment of chocolate-covered pretzels that your kids will love? Each bite is a flavor bomb of chocolatey sweetness with a hint of saltiness from the pretzel. It will be a nice contrast to the savory goods you have from your large tray of snack foods. Besides, it would be nice to have a variety of choices when you're enjoying a good movie.
Recipe for Inspiration: Chocolate Covered Pretzel Rods
Tater Tots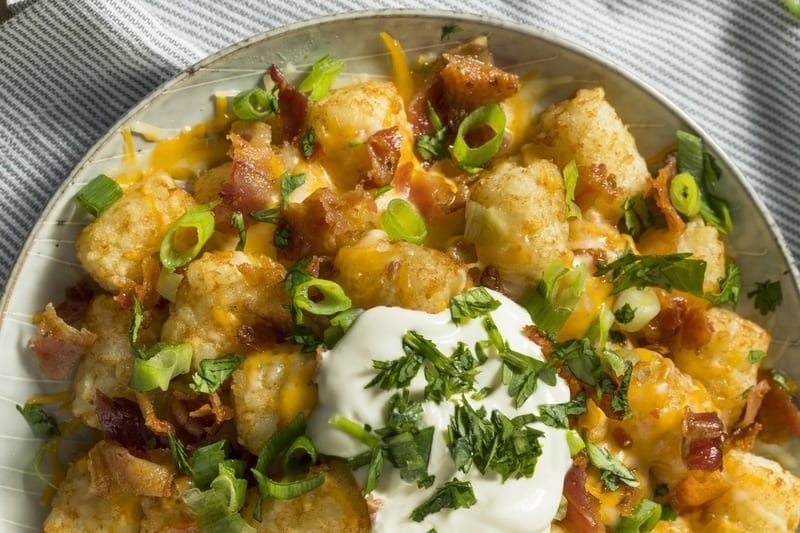 Here's another deep-fried food that's well-loved during movie nights—tater tots! They are small, bite-sized, and taste like the happiness you get from deep-fried foods. Bonus points if it has cheese, like this wonderful recipe of ours!
Recipe for Inspiration: Cheesy Ranch Tater Tots
Bubble Milk Tea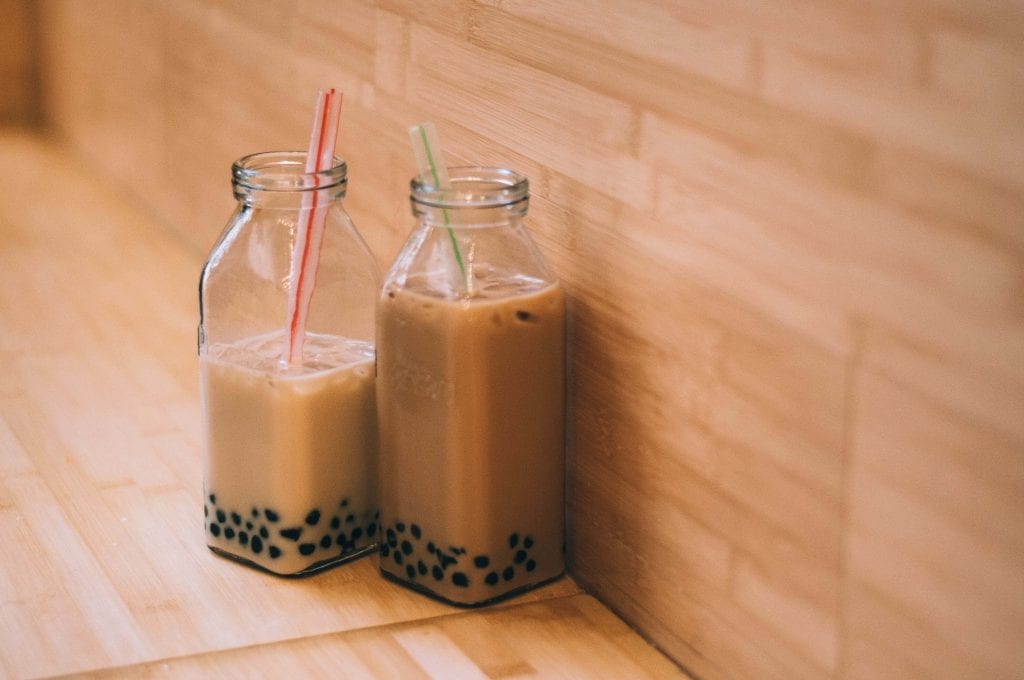 Despite not being a staple in movie menus, milk tea has been proven to be well-loved by moviegoers especially in recent years where it grew more in popularity. To date, there are a number of milk tea flavors you can choose from, such as tasty taro to wonderful Jasmine bubble milk tea. You can even enjoy a fusion of both tea and coffee!
Recipe for Inspiration: Jasmine Bubble Milk Tea
Iced Coffee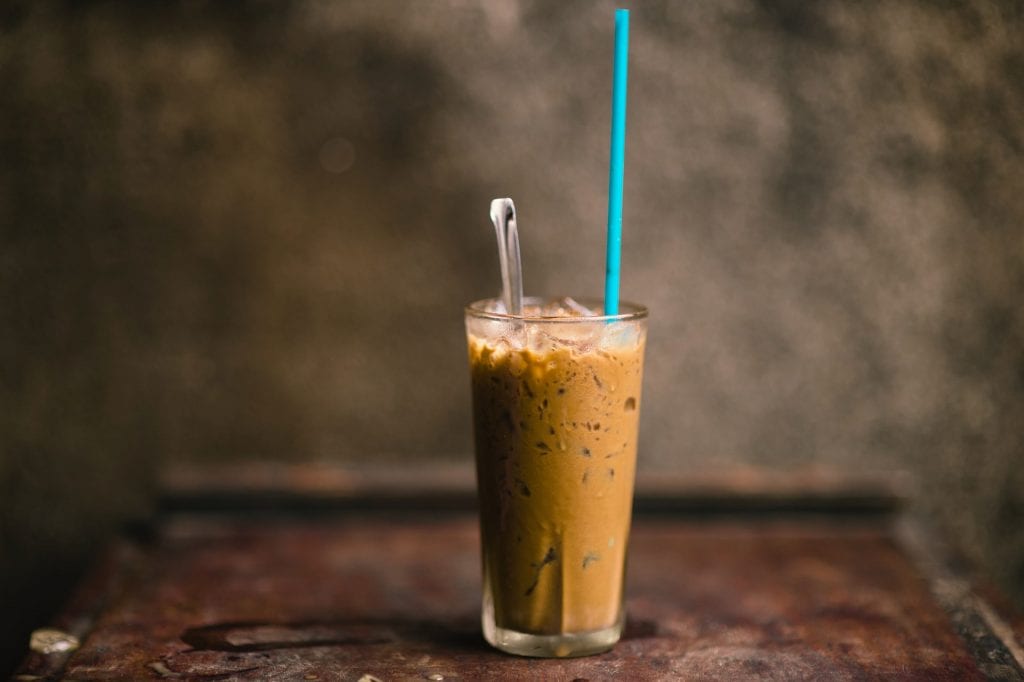 If milk tea isn't your thing and you want something that's sure to wake you up, then iced coffee is the drink for you! Have yours black, with milk, or with vanilla. Whatever you want to try, Vietnamese iced coffee paired with doughnuts is one of the perfect snacking partners for movie nights!
Recipe for Inspiration: Vietnamese Iced Coffee
Chocolate Chip Cookies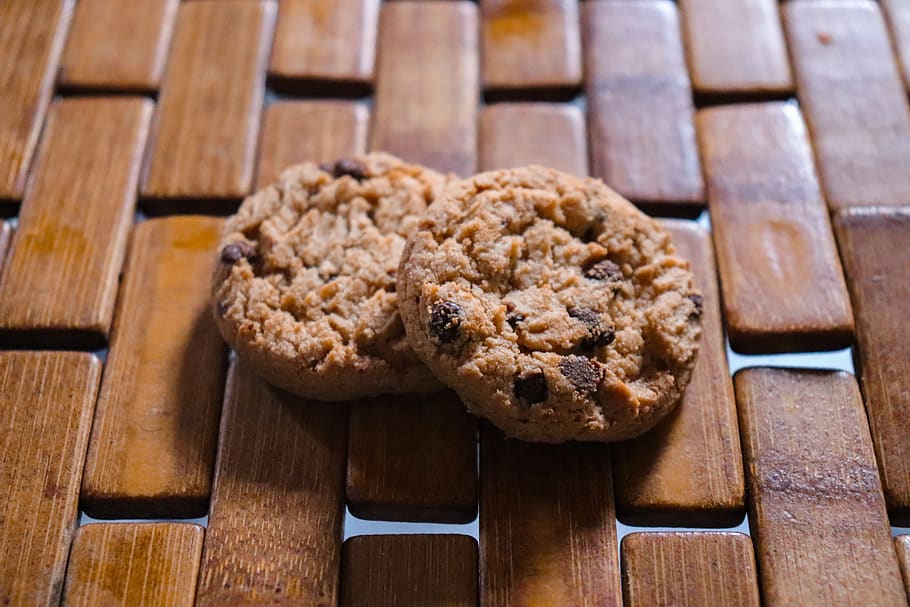 You'll never go wrong with a plate (or a bag) of classic chocolate chip cookies! Enjoy this along with coffee or a glass of milk you can dunk your cookie in. Kids and those young at heart will surely devour the whole plate. So be sure to bake a huge batch!
Recipe for Inspiration: Best Chocolate Chip Cookies
Nuts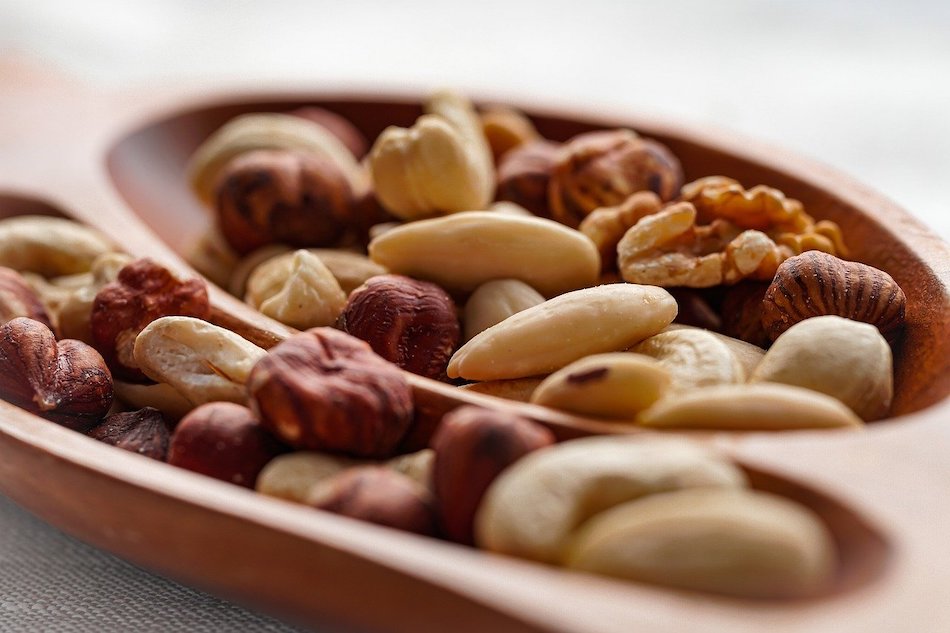 Of course, we wouldn't forget nuts in this list of movie night snacks. Not only are nuts a perfect snack to binge and munch on during a movie, but they're also incredibly healthy food to eat too! Nuts are a good source of protein. Plus, they're said to be good for your heart as well. For a more exciting way to enjoy nuts, why don't you spice it up even more with hot pepper sauce, teriyaki, and mustard?
Recipe for Inspiration: Spicy Nuts
Mac and Cheese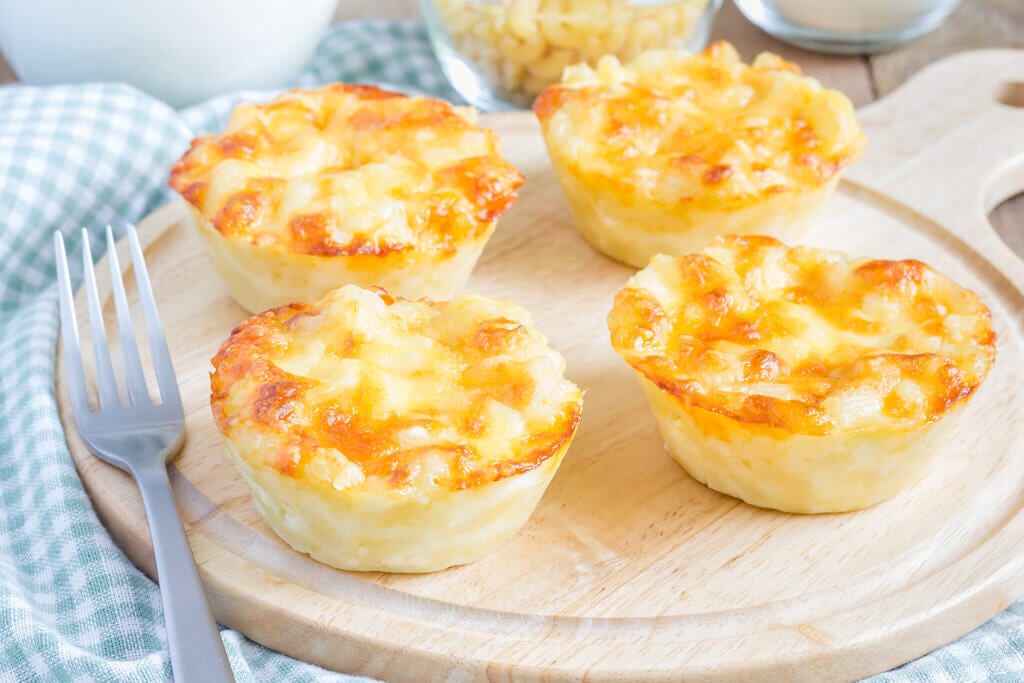 Mac and cheese cups are the perfect snack for you if you're hungry and would want to feel a little full. They're also a good way to eat mac and cheese in front of a good movie without the need for utensils. Utilize your muffin tins and make your mac and cheese in cute cups for easy serving and eating during a movie!
Recipe for Inspiration: Mac and Cheese Cups
Cake Pops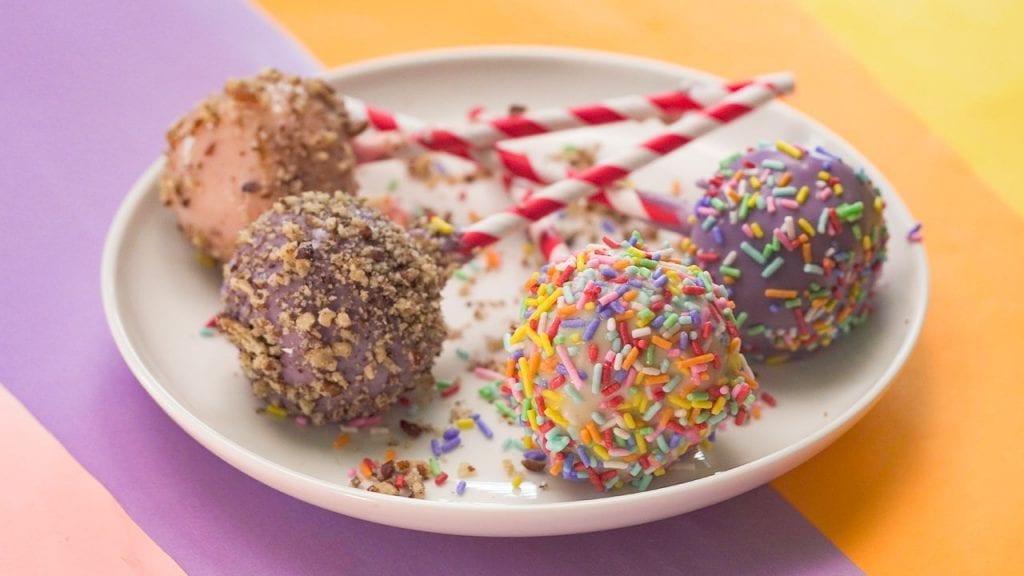 For the fans of Starbucks and their cake pops, here's a movie night snack you might like! What better way to eat cake while watching a movie than having cake pops? No need for additional dishes to clean later. Simply enjoy them on the stick. And if you hate dry cake, cake pops are also the perfect snack for you. They're moist thanks to their icing that's perfectly combined and mashed with the cake.
Recipe for Inspiration: Copycat Starbucks Birthday Cake Pops
Sliders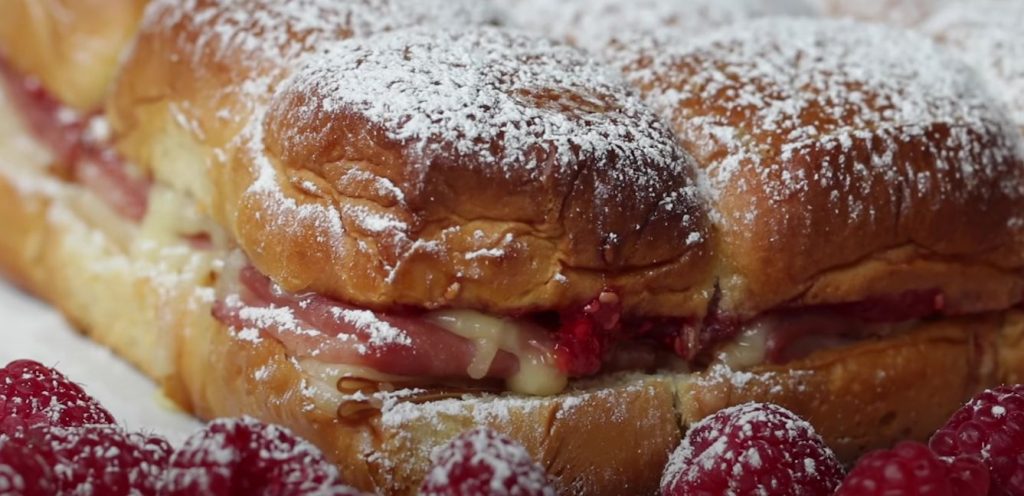 If you want a snack that can make you a little bit fuller, you may try a slider instead! It's perfect too since they're not as big to hold onto while you're watching a movie. That leaves your hands to try other snacks on the table. Enjoy these with chips or fries on the side and you're all set.
Recipe for Inspiration: Monte Cristo Pull-Apart Sliders
Chocolate Truffles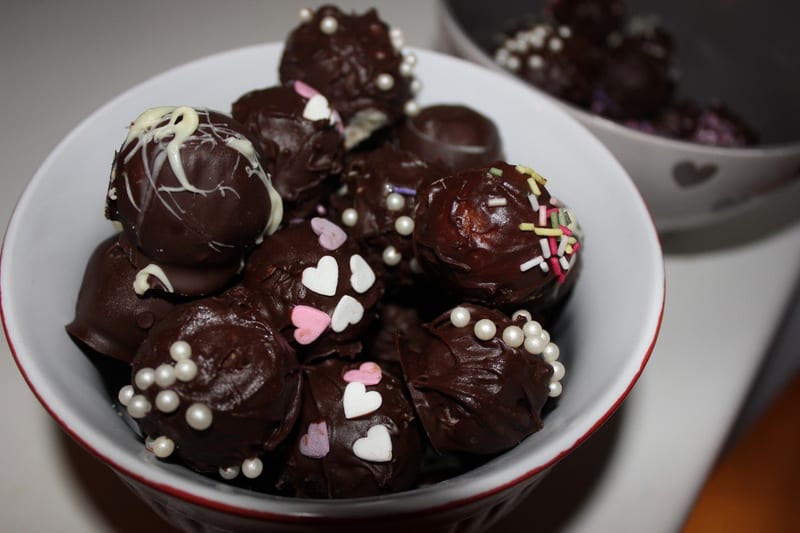 How about a different take on chocolate? If truffle's melt-in-your-mouth chocolate goodness isn't your idea of heaven, then this might be the perfect time to try to consider it one. If you have iced coffee in hand, then this will pair up nicely with that drink too. Or you can enjoy it after munching on savory and salty food instead!
Recipe for Inspiration: Homemade Chocolate Truffles
Turnovers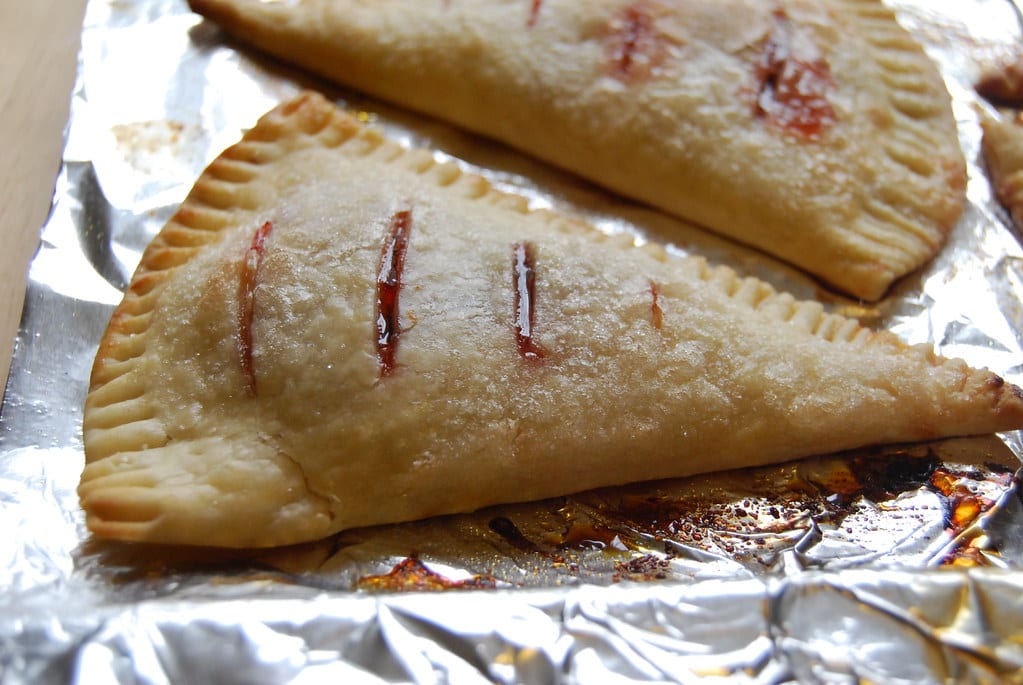 For lovers of food that's crispy on the outside and gooey on the inside, you should try turnovers for your movie night snacks line-up! For this treat, you can put in anything you like, from mango and peach to chocolate and marshmallows. In this recipe, the fillings include cream cheese tasty jam (or jelly). There are plenty of foods that you can fill it with, so don't be shy about experimenting with what you like.
 Recipe for Inspiration: Cream Cheese and Jelly Turnovers
Mozzarella Poppers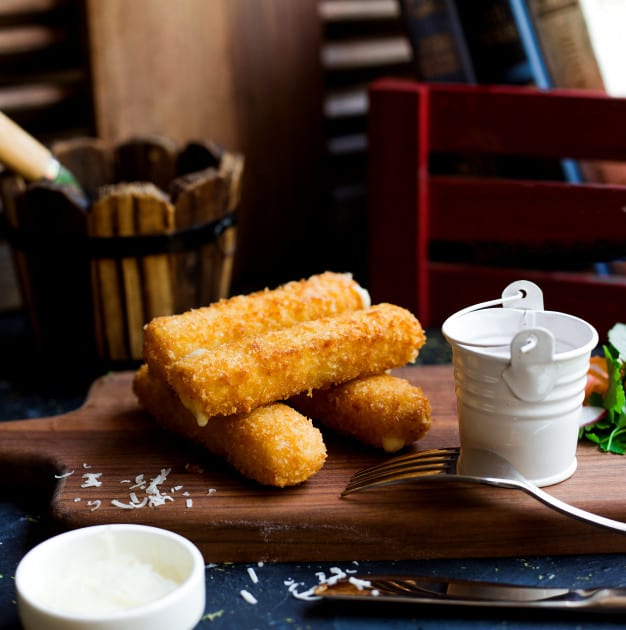 Not only is this the perfect snack for cheese lovers. But it's also a great finger snack when you're watching a sports match or your favorite movie. Making this dish is easy too! Have someone to help you out and speed the prep time further. You may also have an assortment of dips and you'll have a great movie night snacks treat with mozzarella poppers.
Recipe for Inspiration: Mozzarella Poppers
Trail Mix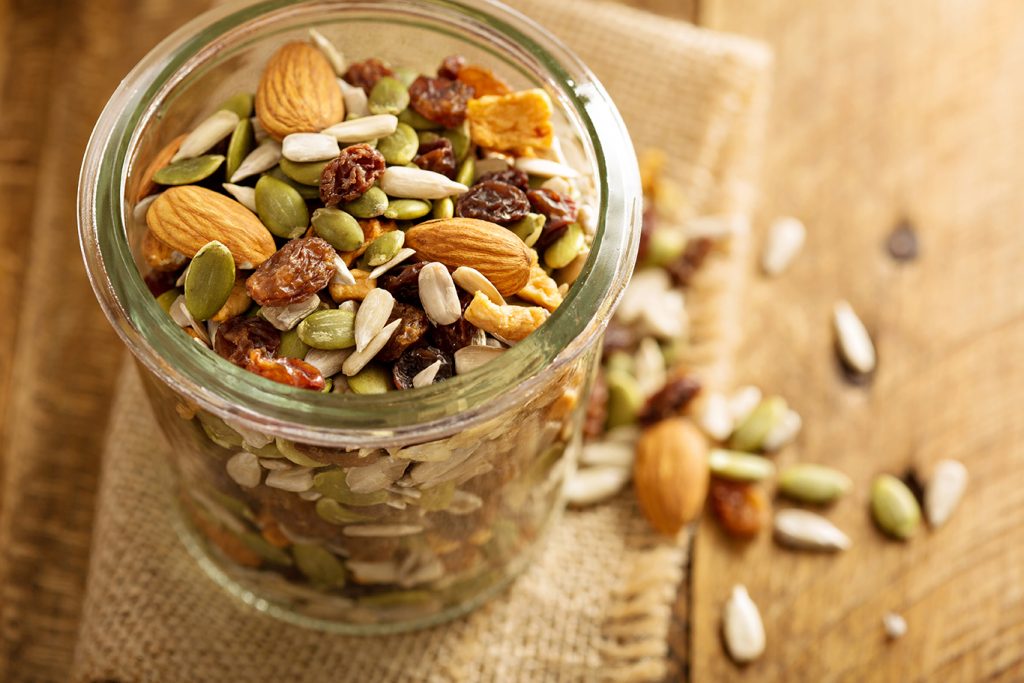 Haven't decided yet on what flavors you want for your movie night snacks? Then why not mix a variety of nuts with chocolate? This recipe for trail mix is both sweet and salty. Plus, they're very convenient and handy as well when you're watching a movie. You won't have any problems holding that bowl or jar of trail mix. And if you want to add in some marshmallows, who would stop you?
Recipe for Inspiration: Trail Mix Recipe