A classic pot roast is essential on every table during gatherings and potlucks. Learning how to make a classic pot roast is an advantage and is easy to make. Served with tender vegetables simmered in a hot liquid and topped over soft rice is savory to try.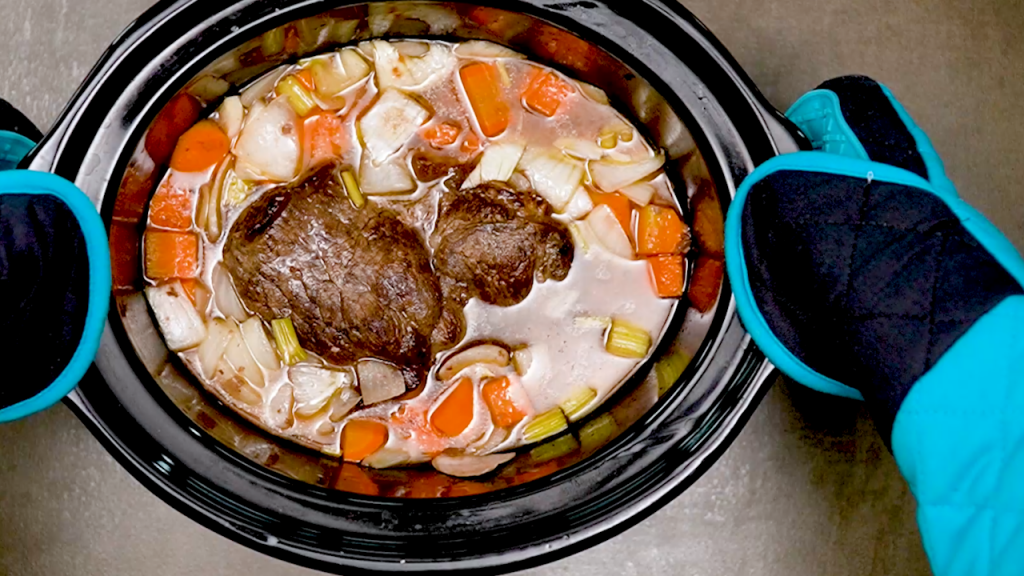 The slow cooker enables the meat to be tender and more flavorful, making this dish a scrumptious treat. Sounds intimidating? Don't worry, follow these foolproof steps and you'll have this delicious slow-cooked pot roast in no time.
Serve this during gatherings and celebrations and it will surely be a hit! It's easy and delicious and definitely hassle-free.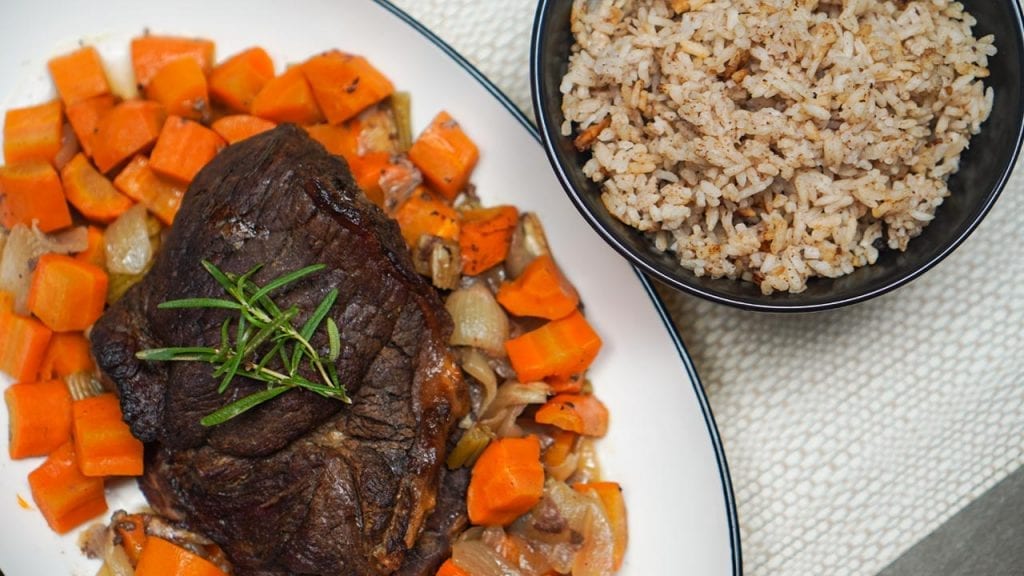 Slow Cooker Classic Pot Roast & Rice Recipe
How To Make Classic Pot Roast & Rice
A well-cooked piece of meat that's tender to the bone paired with an array of colorful veggies over a hot platter of rice is just what you need for a full and satisfied tummy.
Ingredients
1½

lb

chuck roast,

tri-tip roast, eye of the round roast, or top round roast

½

lb

carrots,

diced

1

medium yellow onion,

diced, roughly 4 oz

1

stalk celery ,

diced, roughly 3 oz

2

cups

water or beef broth,

plus more as needed

1

cup

long grain rice

1

cup

prepared gravy

Salt & ground black pepper,

to taste

1½

tbsp

Olive oil
Instructions
Heat your olive oil on a cast iron skillet over medium heat.

Season your preferred beef roast with salt and pepper before adding it onto the pan. Sear each side for 5 minutes or until you get a nice brown coating over the meat.

Transfer the meat to a slow cooker and add in your gravy

Cover the slow cooker and let it cook for 3 hours on low heat.

Add in the vegetables into the pot. Mix to combine. If the liquid lessened while cooking, add in a few more cups of water or broth

Continue to cook on low heat for another hour, until meat is tender & vegetables have cooked through

Drain the juice from the slow cooking of the pot roast. Set aside the pot roast & vegetable in a warm area.

Cook the rice according to package directions, using the juice from the cooking of the pot roast. Add more water or broth as necessary to be able to cook the rice properly.

Serve together
Recipe Notes
The time to cook your pot roast depends on the temperature heat. If you cook your pot roast on low heat, it would take 3-4 hours of cooking time. Putting your heat to high lessens it to 1½-2 hours. However, it's still best to ensure the quality of your cooking, so in instances, you cook under high heat, check your meat every 20 seconds, and flip it over once in a while to keep it from burning at the bottom.
Nutrition
Sugar:

4g

:

Calcium:

59mg

Calories:

471kcal

Carbohydrates:

38g

Cholesterol:

98mg

Fat:

21g

Fiber:

2g

Iron:

3mg

Potassium:

723mg

Protein:

31g

Saturated Fat:

8g

Sodium:

718mg

Vitamin A:

7595IU

Vitamin C:

4mg
Nutrition Disclaimer
Commonly Asked Questions
What kind of beef is in pot roast?
Cooking a pot roast doesn't mean that you can just throw any kind of meat in and you have yourself a pot roast. There are three types of cuts that can be made into an excellent pot roast and these are: Chuck, Brisket and Round. These are tough meats that are more tissue than fat. By cooking these properly, not only will you get tender meats but you will also have a rich and flavorful sauce cooked from the meat itself. 
How do you keep roast beef moist?
Basting helps keep your roast beef moist. This keeps the outside of the meat moist and prevents it from burning. Baste it every 15-20 minutes to ensure that your roast will stay juicy and ready to eat.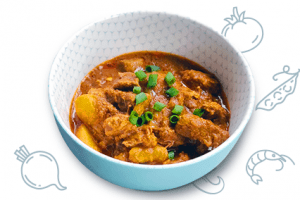 Conclusion
Serve up this amazing dish and watch how everyone's going to love eating it. The meat just melts in your mouth like butter so they'll be making faces to show it anytime soon. Our classic pot roast recipe surely hits the spot when savored by our tastebuds. The combination of the meat, veggies and rice just comes together, making it the ultimate comfort food. It's even best enjoyed when you're surrounded with family and close friends.