New Pork Recipes
Recipe
The perfect addition to your usual weeknight recipes, giving you perfectly grilled pork tenderloin marinated then topped with sweet and savory teriyaki sauce. Try the perfect combination of flavors of the sauce that goes well with the smokiness of our grilled meat.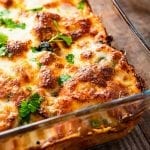 Famous
A truly comforting cheesy pork casserole recipe with potato slices swimming in rich and creamy sauce topped with a lot of cheese and perfectly cooked pork chops. We're perfecting this filling meal in homestyle cooking.
Famous
This healthy Fennel and Apple Slaw Pork Burger is the perfect twist to your BBQ cookout.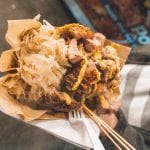 Cooking 101
7 Secret Kitchen Hacks of Restaurant Chefs
Read Now