Tired of the same old grilled or fried pork for Sunday lunch and dinner? Why not try this boiled pork tenderloin recipe? It's simple, easy, and definitely mouthwatering. This absolutely filling dish will be so memorable, it will definitely be a staple to every meal.
All you need to do is get some tenderloin and your favorite pot. It will take a couple of hours to make this scrumptious dish. The tenderness of the meat, topped with a sweet and salty sauce is a gastronomic experience waiting to happen. The addition of the white wine will definitely kick this tenderloin recipe up in a notch.
Don't be afraid to use any brand of white wine for this recipe. Serve it with wine or juice, the boiled tenderloin pork dish will absolutely be an amazing dining experience. For more tenderloin recipes, you might want to check out our Grilled Teriyaki Pork Tenderloin as well.
Boiled Pork Tenderloin Recipe
Ingredients
2

lbs

pork tenderloin roast

2

tbsp

olive oil

1

tsp

dried thyme

1

tsp.

garlic powder

1⁄4

cup

white wine

1

cup

chicken broth

6

medium potatoes

2

onions

peeled

1

cabbage

medium
Instructions
Cut pork into 2 to 3 chunks.

In a crockpot, saute pork in olive oil.

Sprinkle the pork with thyme and garlic powder. Remove from pan and set aside.

Deglaze the pan with the white wine and place the pork once again in the pot.

Add in all other ingredients except for the cabbage and let it boil.

Turn it to low heat when it starts to boil fro 2 hours.

Place the cabbage 15 minutes before turning off the stove.
Commonly Asked Questions
How Can I Keep the Tenderloin Moist?
To avoid the meat from completely drying out during cooking time, it is best to put the tenderloin with its fat side up in the pan. By doing this, we are allowing the fat to somehow baste the meat as it cooks. 
Is there any difference between the common white wine and the cooking wine?
Yes, there is, in fact, quite a difference between your regular white wine and cooking wine. For instance, flavor-wise, the regular white wine will produce a stronger taste when you use it for cooking, such as in this recipe. On the other hand, cooking wine has a more neutral taste that will be useful for just cooking and not drinking.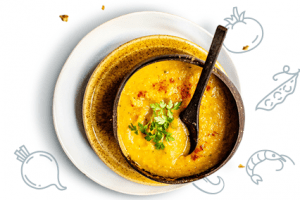 Conclusion
You don't need to find an excuse to enjoy this tasty boiled tenderloin pork dish. Serve it with your favorite bowl of mashed potatoes or some rice, and we guarantee it's an absolute filling dish.