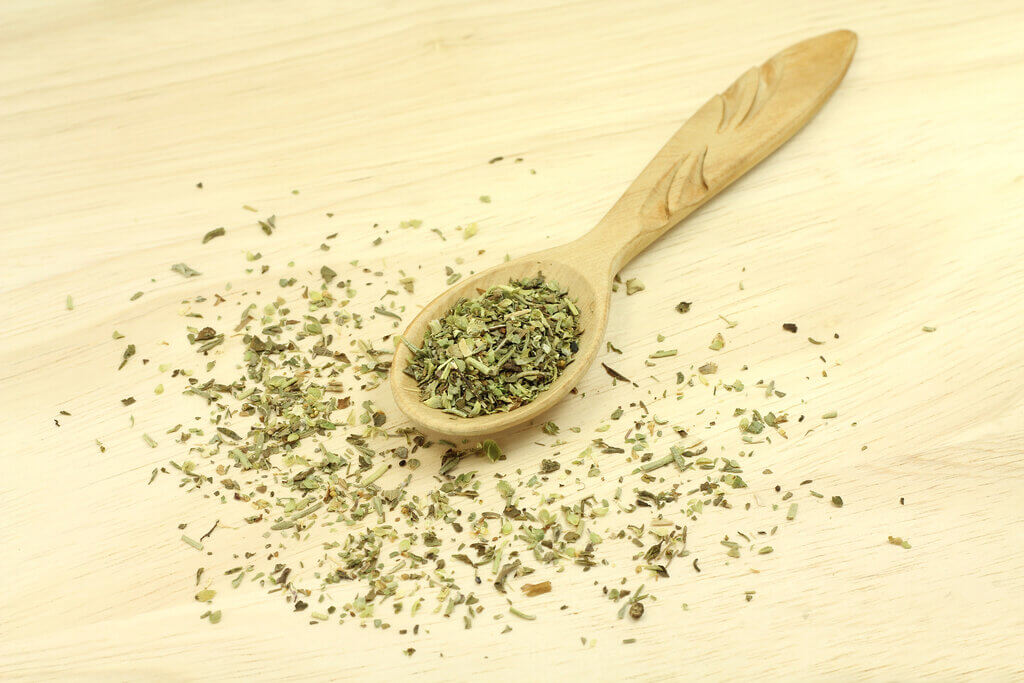 Homemade Poultry Seasoning Recipe
If there is one spice blend that should not be missing in my spice rack, it's poultry seasoning. It is a flavorful combination of herbs and spices that can transform anything simple into a scrumptious meal. Case in point: it's what I reach out for whenever I need to jazz up the flavor of my roasted chicken, or for when I need a chicken seasoning blend or spices for my turkey and stuffing recipes. But with all the cooking I do, inevitably, I always run out of this flavorful ingredient. Thankfully, making homemade poultry seasoning requires little to no effort at all.
So, what is in a poultry seasoning that makes it the unsung hero in the spice rack? Actually, this seasoning blend has many variations. But the main poultry seasoning ingredients include sage and thyme, both of which can deliver a woodsy, aromatic palate to many dishes. However, some commercial brands like Bell's poultry seasoning also include oregano and ginger in their seasoning. There are even poultry seasonings that contain parsley, cayenne pepper, white pepper, ground bell pepper, celery seed, garlic, and lemon zest. As you can see, the ingredients are all organic and completely vegan, and vegetarian-friendly! Despite its name, poultry seasoning does not make use of poultry or any meat. It is, in fact, one of the best vegan seasonings to spice up many recipes.
Like most versions, my poultry seasoning recipe also relies on dried thyme, dried sage, marjoram, ground dried rosemary, black pepper, and ground nutmeg. If you're in a pinch, you can also use dried oregano as a substitute for sage. This gluten-free spice blend, all in all, delivers earthy, peppery, and minty flavors all at once.
Ever since I learned how to make poultry seasoning at home, I no longer have to rush back to the store in case I run out of stock. It is very convenient for me, especially if I am in a time crunch but still want to serve flavorful chicken cordon bleu on the dinner table. The process is simple and incredibly fast, trust me. For one, I already had all the main ingredients in my pantry, so making this blend of spices from scratch is a cinch for me. I just mixed all the ingredients in a small bowl and stirred until they were well-combined. Using a mortar and pestle to pulverize the dried herbs and spices can also do the trick. But if you want a more hands-off process, you can rely on a spice grinder or coffee grinder to do all the grinding for you. For storage, I usually keep mine in a tightly-sealed container or spice jar for a longer shelf-life.
I'm pretty sure that this recipe for poultry seasoning will alleviate your worries if you are fresh out of this vegan spice blend. Why rely on a poultry seasoning substitute (like Herbs de Provence, zaatar, or marjoram seasoning) when you can easily make the real thing at home, right? I suggest you make adjustments in the recipe and whip a big batch. It will definitely not go to waste, given how versatile this ingredient is. Sure, poultry seasoning is best used for turkey stuffing and as a tasty dry rub for chicken and turkey. But I especially like the complex flavors it lends to my wild rice chicken soup. Yes, you can even add it to soups and casseroles if you want!
How To Make Homemade Poultry Seasoning
Intensify the flavors of your chicken, turkey, and meat dishes with this poultry seasoning recipe. It's a flavorful mix of spices and herbs, including sage, thyme, marjoram, and rosemary.
Ingredients
2 tsp ground dried sage

1 ½ tsp ground dried thyme

1 tsp ground dried marjoram

3⁄4 tsp ground dried rosemary

½ tsp ground nutmeg

½ tsp ground black pepper
Instructions
In a small bowl, combine the sage, thyme, marjoram, rosemary, nutmeg, and black pepper. Stir until well-combined.

Transfer the poultry seasoning to an air-tight container and store for up to six months.
Recipe Notes
Make sure to store your poultry seasoning at room temperature or in a cool dry place to extend its shelf-life.
Nutrition
Calories: 

4.42kcal

Fat: 

0.13g

Saturated Fat: 

0.06g

Monounsaturated Fat: 

0.02g

Polyunsaturated Fat: 

0.02g

Carbohydrates: 

0.90g

Fiber: 

0.49g

Sugar: 

0.02g

Protein: 

0.16g

Sodium: 

0.29mg

Calcium: 

15.05mg

Potassium: 

12.50mg

Iron: 

0.41mg

Vitamin A: 

3.51µg

Vitamin C: 

1.12mg