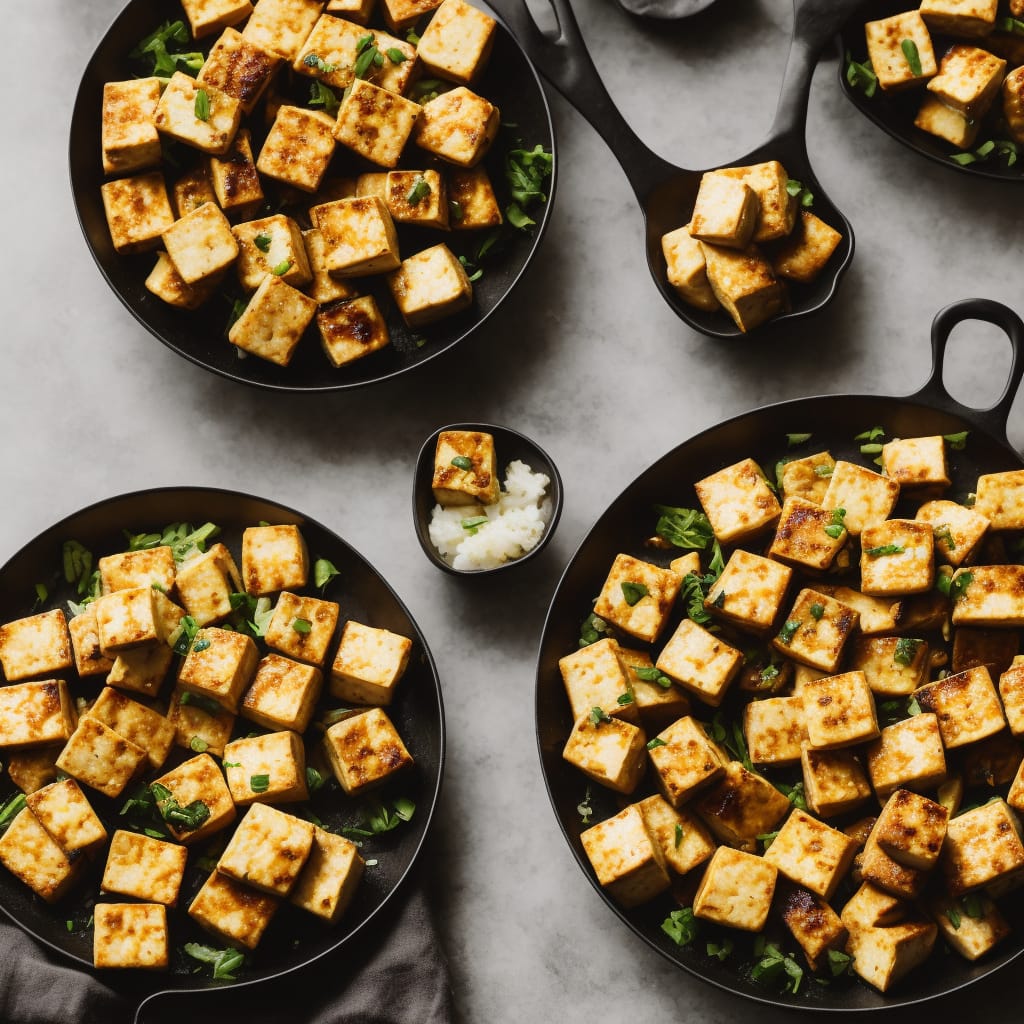 Simple Pan-Fried Tofu Recipe
How To Make Simple Pan-Fried Tofu Recipe
When you want it fresh and light, it's time to put the spotlight on these must-have Japanese recipes. Your culinary skills take center stage as you serve gastronomically appealing sushi, ramen, and miso soup! Japanese buffet right at your own home!
Ingredients
1 block of tofu, drained and pressed
2 tbsp soy sauce
2 tbsp cornstarch
1 tsp sesame oil
1/4 cup vegetable oil
Salt and pepper to taste
Optional toppings: green onions, sesame seeds
Instructions
Slice the block of tofu into 1/2 inch thick rectangles.

In a shallow dish, whisk together soy sauce, cornstarch, sesame oil, salt, and pepper.

Dip each tofu slice into the marinade, ensuring it's well coated on all sides.

Heat vegetable oil in a large skillet over medium heat.

Carefully place tofu slices into the skillet and cook for 5-7 minutes on each side, or until golden brown and crispy.

Remove tofu from the skillet and place on a paper towel-lined plate to drain excess oil.

Serve hot and top with green onions and sesame seeds, if desired.
Nutrition
Calories :

200kcal

Total Fat :

15g

Saturated Fat :

2g

Sodium :

600mg

Total Carbohydrates :

10g

Dietary Fiber :

1g

Protein :

10g