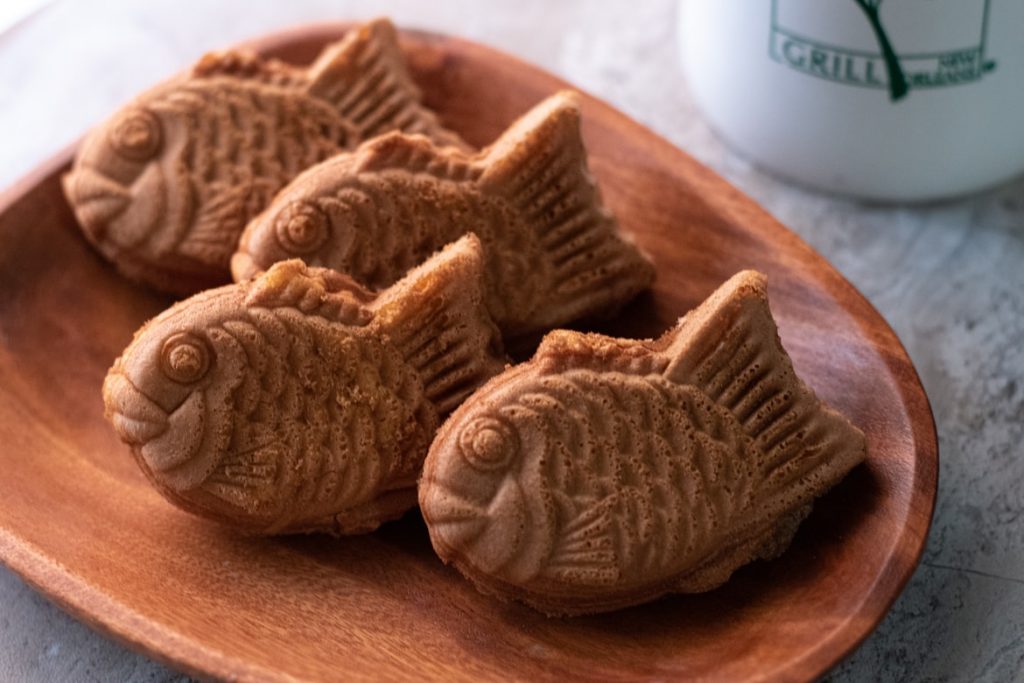 Taiyaki (Japanese Fish Shaped Pastry) Recipe
How To Make Taiyaki (Japanese Fish Shaped Pastry)
This taiyaki recipe makes the perfect afternoon snack! Each bite of this Japanese fish-shaped pastry offers a sweet and luscious surprise.
Ingredients
1¼

cups

cake flour

1

tsp

baking powder

1

tsp

baking soda

1

large egg,

(50 grams without shell)

3⁄4

cup

whole milk,

(¾ cup and 4 tsp)

3

tbsp

sugar

5

tbsp

red bean paste,

(anko)

1

tbsp

oil,

neutral-flavored, vegetable, rice bran, or canola, for greasing the grill
Instructions
Sift the cake flour, baking powder, and baking soda into a large bowl.

Add the sugar and whisk well to combine.

In a medium bowl, whisk the egg and then add the milk to combine well.

Combine the dry ingredients with wet ingredients and whisk well. Keep the batter in the refrigerator for at least 1 hour to rest and let the flour absorb liquid.

Pour the batter into a measuring cup or jug. It should be 1¼ cup.

Heat the taiyaki pan and grease the pan with vegetable oil using a brush.

Fill the taiyaki pan mold about 60% full over medium-low heat.

Put anko in the center of each mold and pour the batter on top to cover it.

Close the lid and immediately flip.

Cook for 2 to 2½ minutes on each side. Then flip and cook another 2 to 2½ minutes. Open and check to see if the taiyaki is golden brown. Let the taiyaki cool on a wire rack.

Serve and enjoy!
Recipe Notes
Please note that each brand of taiyaki maker comes with a different size mold, so if you are making taiyaki for the first time, consider the first time as a trial for measuring your taiyaki size and ingredients portion.

You can also use Nutella as filling.