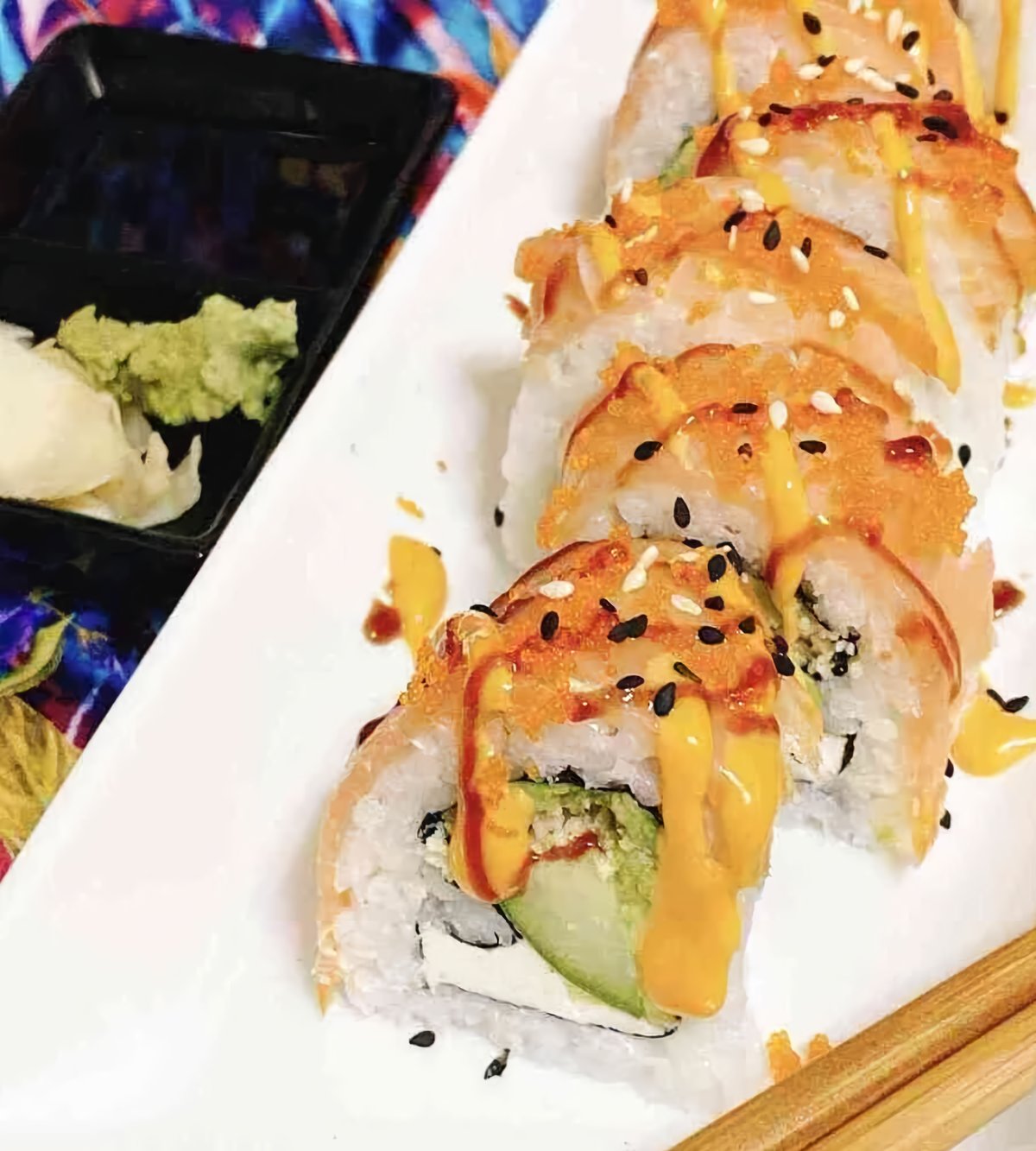 Spicy Crunchy Salmon Roll with Avocado Recipe
How To Make Spicy Crunchy Salmon Roll with Avocado
When you want it fresh and light, it's time to put the spotlight on these must-have Japanese recipes. Your culinary skills take center stage as you serve gastronomically appealing sushi, ramen, and miso soup! Japanese buffet right at your own home!
Ingredients
1 cup sushi rice
4 sheets of nori seaweed
1/2 pound fresh salmon, sliced into thin strips
1 avocado, sliced
1/4 cup spicy mayo sauce
Tempura batter (follow package instructions for amount)
Vegetable oil, for frying
Soy sauce, for serving
Instructions
Cook sushi rice according to package instructions and let it cool.

Lay a bamboo sushi mat on a flat surface and place a sheet of nori seaweed on top.

Wet your hands with water to prevent rice from sticking and spread a thin layer of sushi rice onto the nori, leaving a small space at the top.

Place a few slices of salmon and avocado on top of the rice.

Roll the sushi tightly using the bamboo mat, applying gentle pressure.

Repeat steps 2-5 for the remaining ingredients.

Cut each roll into bite-sized pieces, about 6-8 per roll.

Prepare the tempura batter according to package instructions.

Heat vegetable oil in a deep frying pan or pot.

Dip each sushi roll into the tempura batter, making sure to coat it evenly.

Gently place the coated rolls into the hot oil and fry until golden brown and crispy, about 2-3 minutes.

Remove the rolls from the oil and place them on a paper towel-lined plate to drain excess oil.

Serve the Spicy Crunchy Salmon Rolls with Avocado with soy sauce for dipping.
Nutrition
Calories :

365kcal

Total Fat :

14g

Saturated Fat :

2g

Cholesterol :

40mg

Sodium :

400mg

Total Carbohydrates :

40g

Dietary Fiber :

3g

Sugar :

1g

Protein :

20g