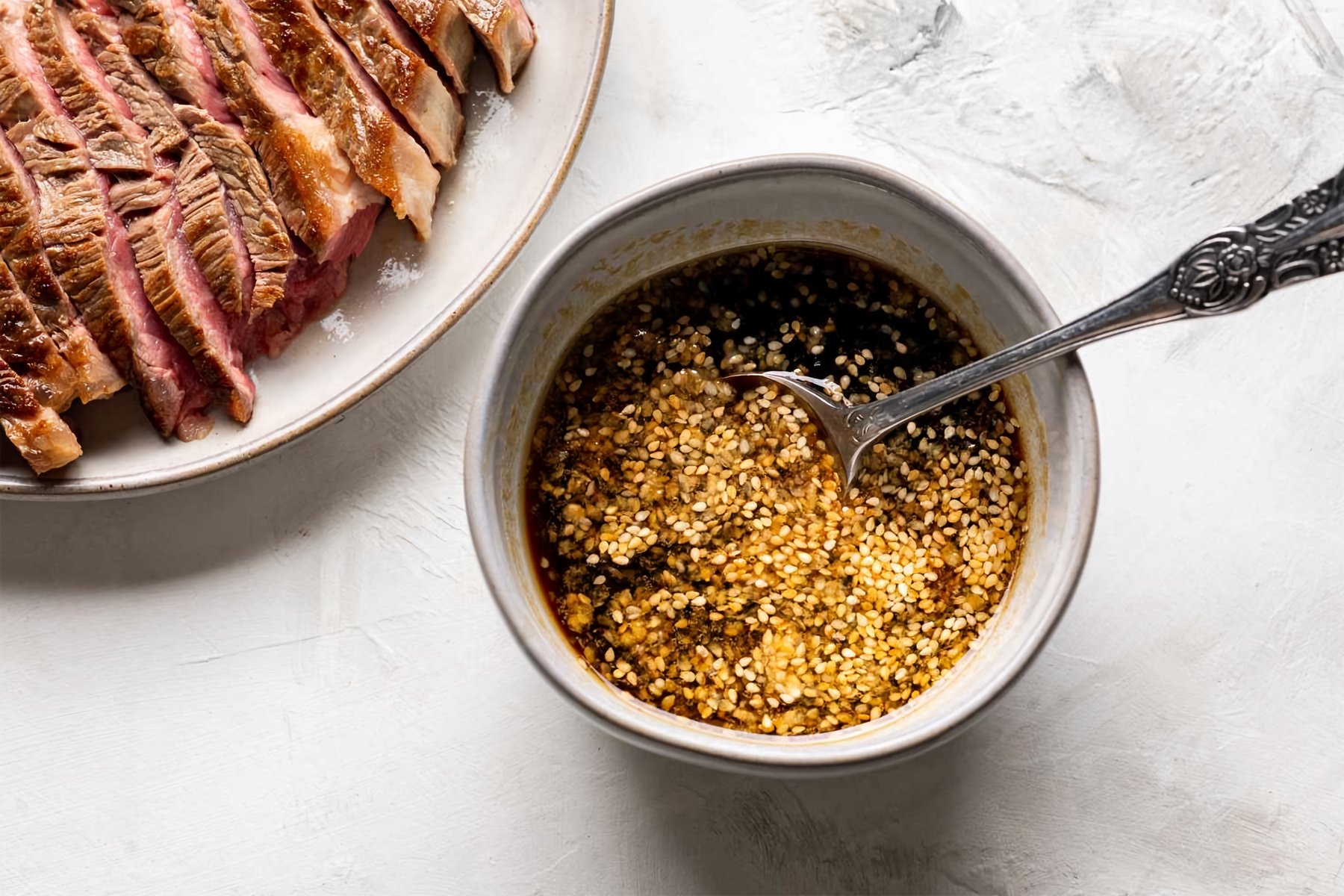 Japanese Sesame Steak Sauce Recipe
How To Make Japanese Sesame Steak Sauce
When you want it fresh and light, it's time to put the spotlight on these must-have Japanese recipes. Your culinary skills take center stage as you serve gastronomically appealing sushi, ramen, and miso soup! Japanese buffet right at your own home!
Ingredients
1/4 cup soy sauce
2 tablespoons mirin
2 tablespoons sake
2 tablespoons sesame oil
1 tablespoon sugar
2 cloves garlic, minced
1 teaspoon grated ginger
1 teaspoon sesame seeds, toasted and crushed
Instructions
In a small saucepan, combine soy sauce, mirin, sake, sesame oil, sugar, garlic, and ginger.

Cook over medium heat for 5 minutes, stirring occasionally.

Remove from heat and stir in the toasted sesame seeds.

Let the sauce cool to room temperature before serving.

Use as a marinade for steak or drizzle over grilled steak before serving.
Nutrition
Calories :

90kcal

Total Fat :

6g

Saturated Fat :

1g

Sodium :

886mg

Total Carbohydrates :

6g

Sugar :

4g

Protein :

2g