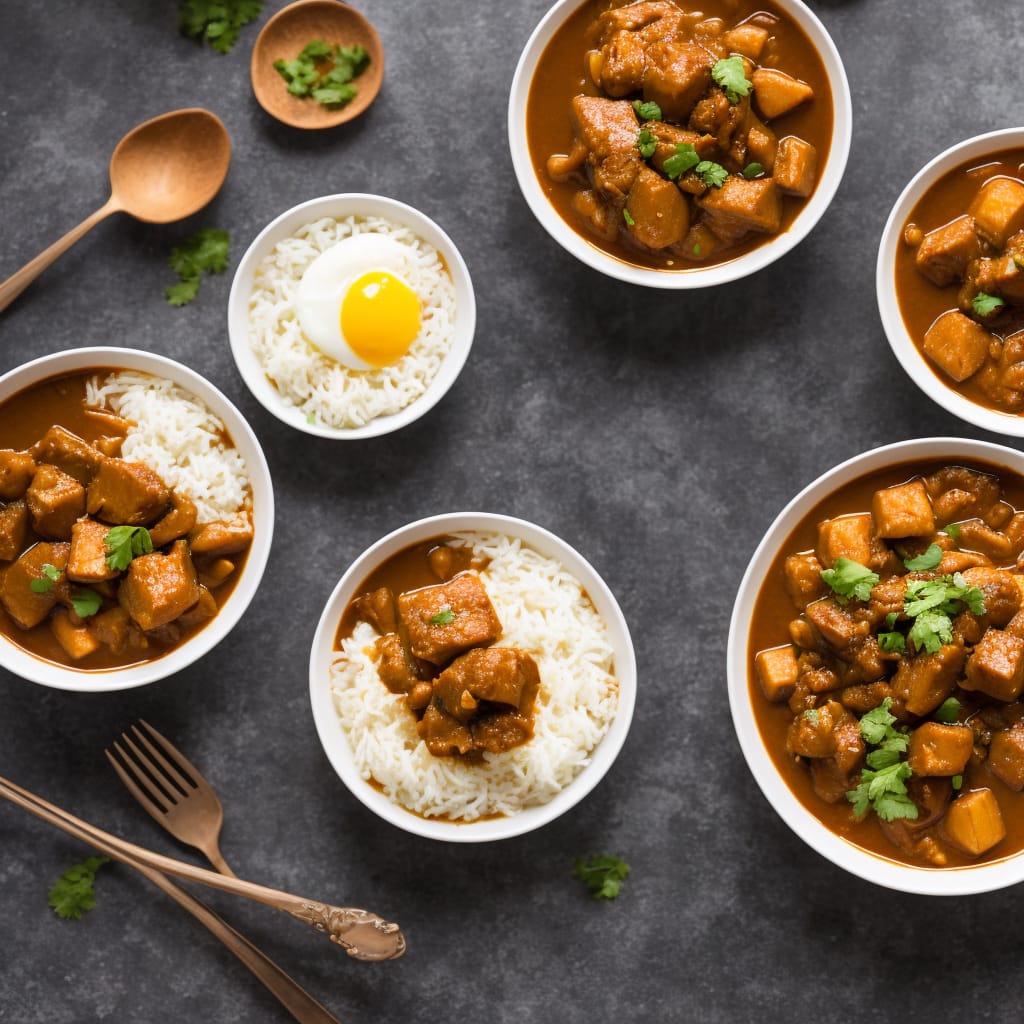 Homemade Japanese Curry Recipe
How To Make Homemade Japanese Curry
When you want it fresh and light, it's time to put the spotlight on these must-have Japanese recipes. Your culinary skills take center stage as you serve gastronomically appealing sushi, ramen, and miso soup! Japanese buffet right at your own home!
Total:
1 hour and 10 minutes
Ingredients
2 tablespoons vegetable oil
1 onion, chopped
2 carrots, sliced
2 potatoes, peeled and cubed
1 bell pepper, diced
2 cloves garlic, minced
1 pound protein of choice (chicken, beef, shrimp, tofu), cut into bite-sized pieces
3 tablespoons curry powder
1 tablespoon tomato paste
4 cups vegetable or chicken broth
2 tablespoons soy sauce
2 tablespoons honey or sugar (optional, for sweetness)
Salt and pepper to taste
Cooked rice, for serving
Instructions
Heat the vegetable oil in a large pot or deep skillet over medium heat. Add the onion, carrot, potatoes, bell pepper, and garlic. Sauté until the vegetables are softened, about 5 minutes.

Push the vegetables to one side of the pot and add the protein. Cook until browned on all sides.

Stir in the curry powder and tomato paste, coating the vegetables and protein evenly.

Pour in the broth and stir well. Bring to a boil, then reduce heat and simmer for 30 minutes, or until the vegetables are tender.

Stir in the soy sauce and honey or sugar, if using. Season with salt and pepper to taste.

Serve the curry over cooked rice. Enjoy!
Nutrition
Calories :

425 kcal

Total Fat :

18g

Saturated Fat :

2g

Cholesterol :

varies with protein choice

Sodium :

varies with broth used

Total Carbohydrates :

46g

Dietary Fiber :

7g

Sugar :

9g

Protein :

varies with protein choice