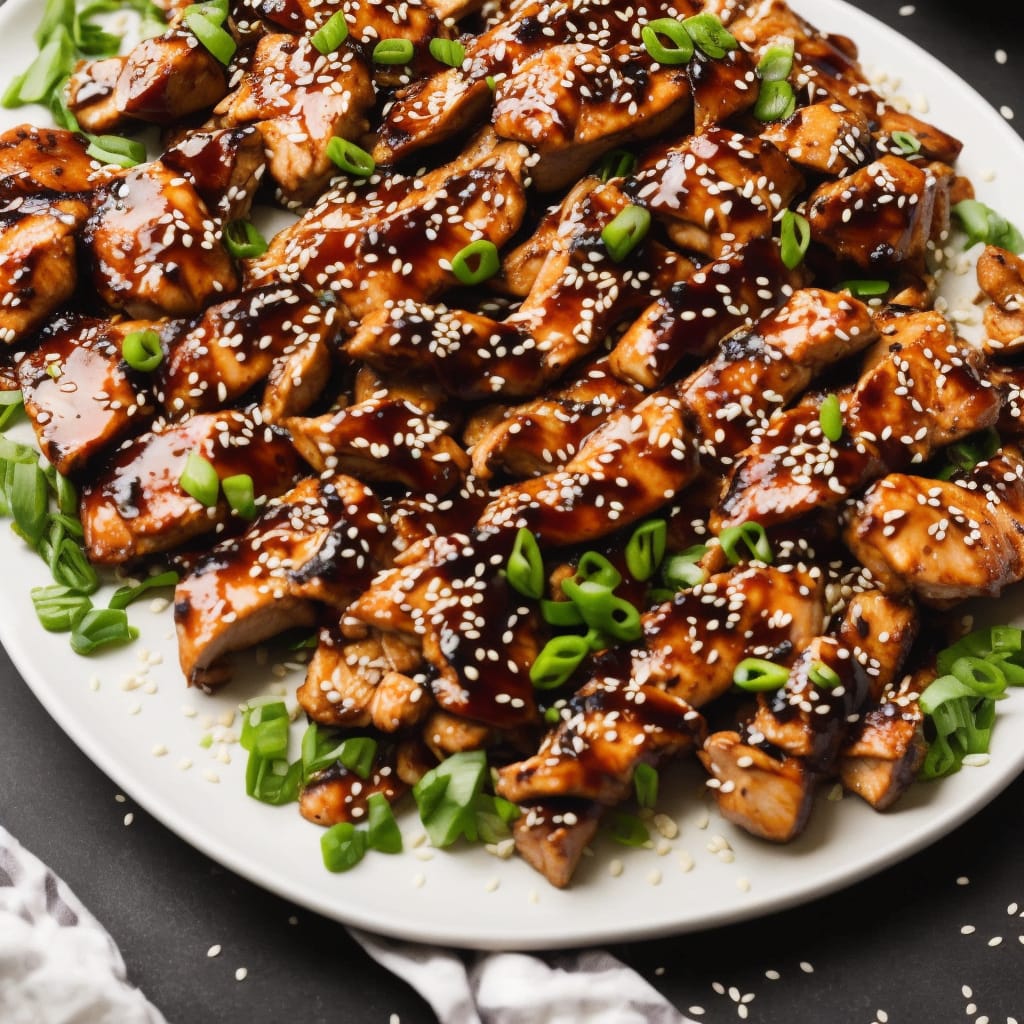 Easy Grilled Teriyaki Chicken Recipe
How To Make Easy Grilled Teriyaki Chicken Recipe
When you want it fresh and light, it's time to put the spotlight on these must-have Japanese recipes. Your culinary skills take center stage as you serve gastronomically appealing sushi, ramen, and miso soup! Japanese buffet right at your own home!
Ingredients
4 boneless, skinless chicken breasts
1/2 cup soy sauce
1/4 cup honey
2 tablespoons rice vinegar
2 cloves garlic, minced
1 teaspoon ginger, grated
2 tablespoons sesame oil
1 tablespoon cornstarch
2 tablespoons water
Sesame seeds and green onions for garnish
Instructions
In a bowl, whisk together soy sauce, honey, rice vinegar, minced garlic, grated ginger, and sesame oil to make the teriyaki sauce.

Place chicken breasts in a ziplock bag and pour half of the teriyaki sauce over them. Reserve the remaining sauce for basting.

Marinate the chicken in the refrigerator for at least 30 minutes, or up to 4 hours.

Preheat the grill to medium-high heat.

Remove the chicken from the marinade and discard the marinade.

Grill the chicken for about 6 minutes per side, or until the internal temperature reaches 165°F (74°C).

While the chicken is grilling, in a small saucepan, whisk together cornstarch and water until smooth. Gradually add the reserved teriyaki sauce and bring to a boil, stirring constantly. Cook until the sauce thickens.

Baste the chicken with the thickened teriyaki sauce during the last few minutes of grilling.

Remove the chicken from the grill and let it rest for a few minutes before serving.

Garnish with sesame seeds and chopped green onions.

Serve hot and enjoy!
Nutrition
Calories :

298kcal

Total Fat :

9g

Saturated Fat :

1g

Cholesterol :

96mg

Sodium :

1369mg

Total Carbohydrates :

18g

Dietary Fiber :

0g

Sugar :

16g

Protein :

33g