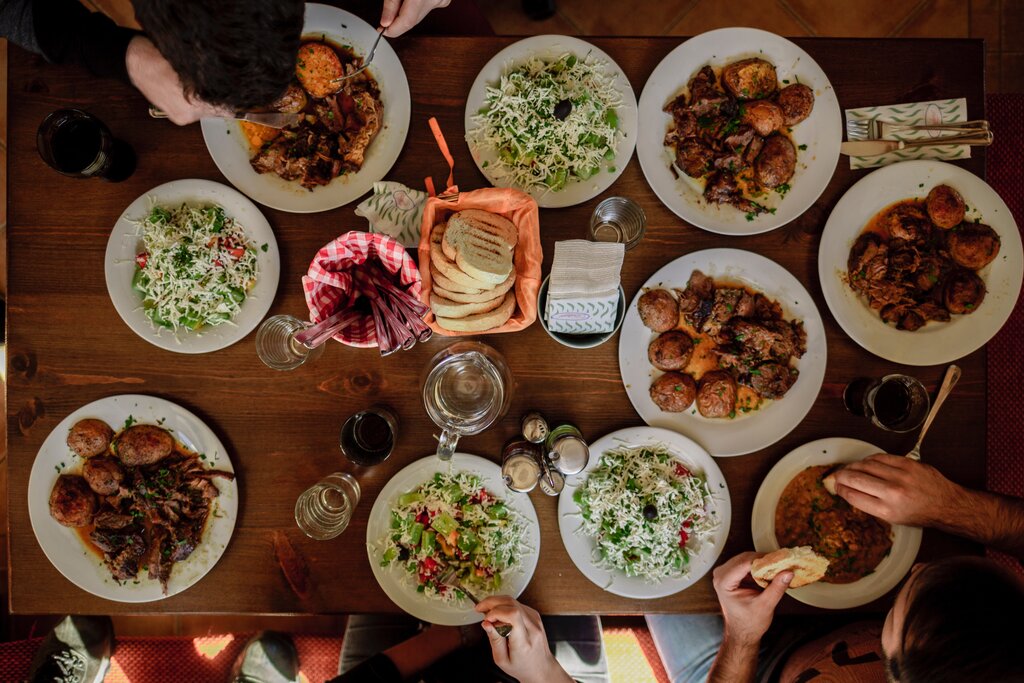 35 Cheap Dinner Ideas When You're Cooking on a Budget
When there's a special occasion, most of us scour the Internet for the best steak dinner ideas. But let's be real, such fancy recipes can be tough on the wallet. Newsflash! You don't have to break the bank to have a delightful dining experience! These 35 cheap dinner ideas are proof that even the most inexpensive foods can taste exquisite.
---
Quick and Easy Cheap Dinner Recipes
On some busy nights, you need to get meals on the table as quickly as possible. We got your back! Here are some tasty recipes, all of which are easy to prepare and won't bust your budget.
Chicken Cacciatore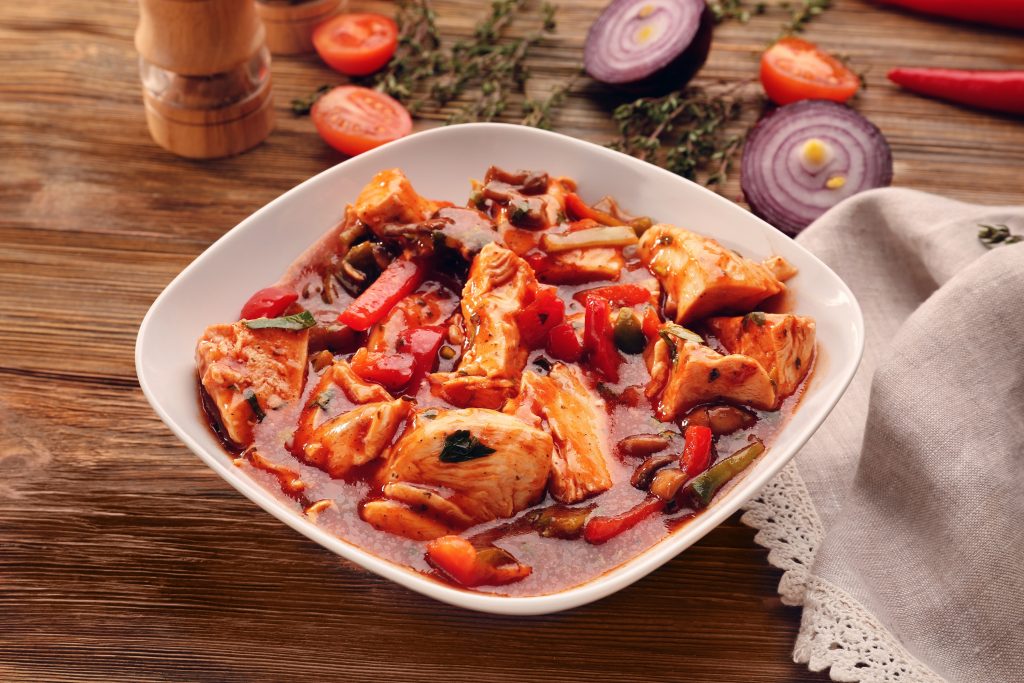 We'll start with one of the most delicious and easy-peasy cheap meal ideas: this belly-filling chicken cacciatore. While others prefer using the oven or stove, we cook the chicken in a crockpot to release all of its delicious flavors. Easy as it is, we simply add all the ingredients to the crockpot and let it work its magic. By the time you are ready to eat, there's already a filling chicken meal waiting for you. 
Recipe for Inspiration: Crock Pot Chicken Cacciatore
Mac and Cheese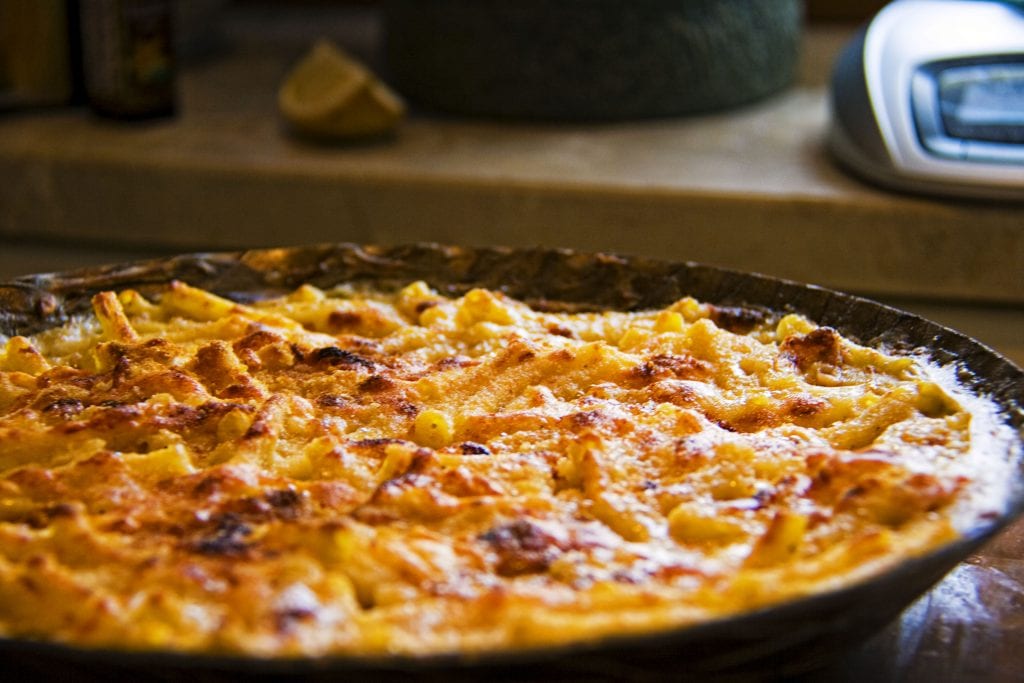 What about some baked macaroni and cheese for supper, but with an exciting twist? This grown-up version of your favorite childhood food uses dry mustard, cayenne pepper, and ground pepper. Although, we think it's the white wine that takes this comfort food to the next level. Best of all, this cheap and quick dinner is on the table in less than an hour.
Recipe for Inspiration: Baked Macaroni and Cheese
Teriyaki Chicken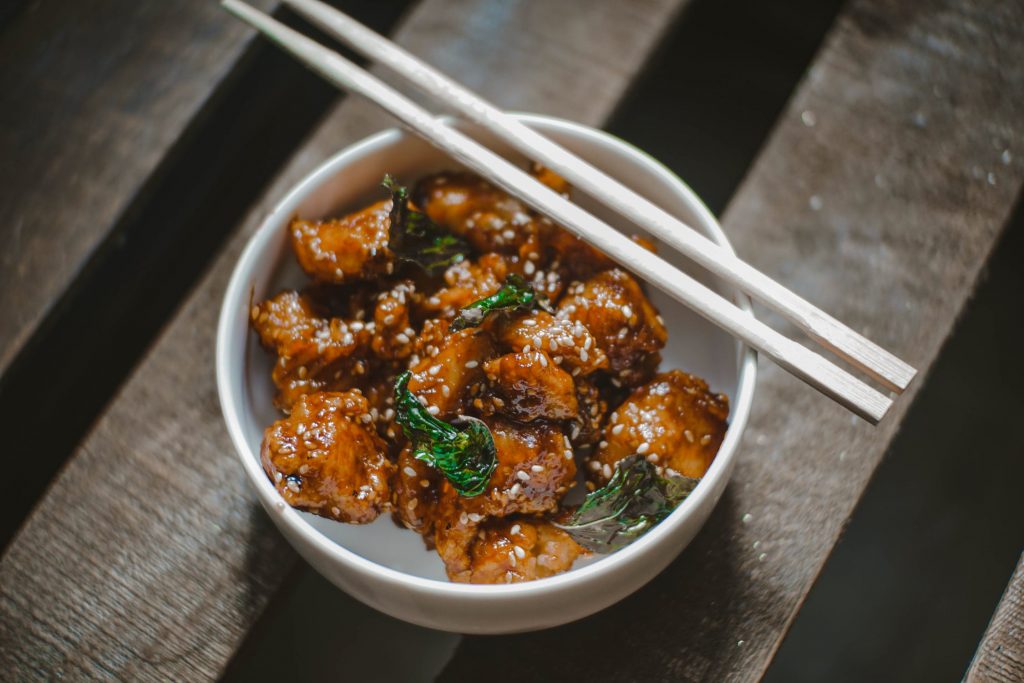 Slow cookers produce tender and flavorful but cheap dinners like no other, and it's evident in this teriyaki chicken recipe. The teriyaki sauce exudes a sweet and sour palate with a hint of spice coming from the minced ginger. The complement of flavors will doubtlessly have everyone asking for seconds.
Recipe for Inspiration: Easy Slow Cooker Teriyaki Chicken
Tomato Soup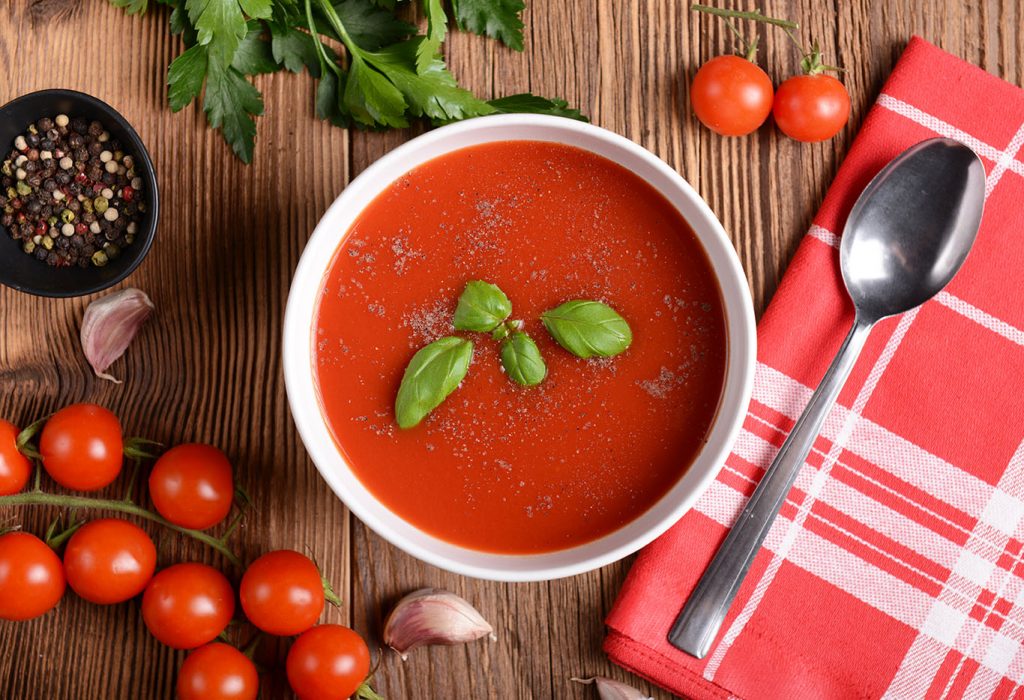 There are plenty of cheap, easy meals that are big on flavors, just like this simple tomato soup recipe. Using canned peeled tomatoes makes this comfort food incredibly easy to prepare. Moreover, dried oregano, butter, garlic, and sugar unite to give this soup a wonderful blend of flavors. You will understand what we mean after 30 minutes of cooking time. 
Recipe for Inspiration: Simple Tomato Soup
French Bread Pizza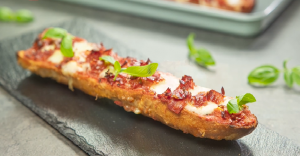 Can't decide between bread and pizza? Lucky for you, you can enjoy the best of both worlds with this French bread pizza recipe. We start by sprinkling the French bread baguette with fresh mozzarella cheese and popping it in the toaster oven until melted cheese covers the bread. The topping, which consists of tomatoes, basil, and balsamic glaze, is also quite a scene-stealer. 
Recipe for Inspiration: French Bread Pizza Caprese
Chinese Chicken Salad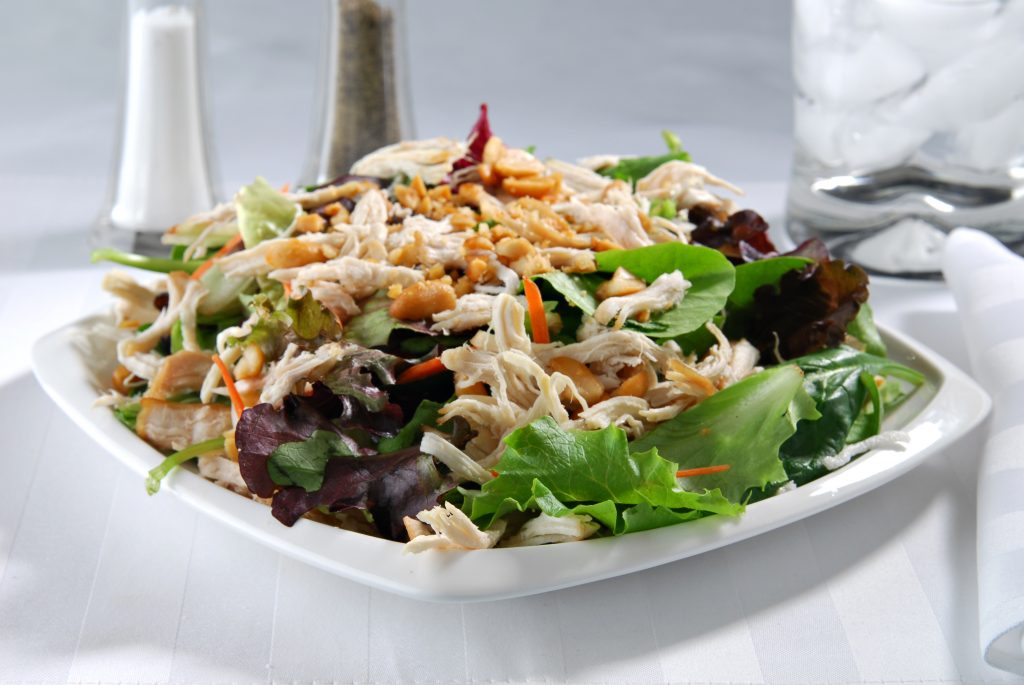 You will be surprised at how budget-friendly ingredients, when combined, make for a healthy and flavorful meal. Case in point: this chicken salad that calls for cooked chicken, green and purple cabbage, and wonton strips. Meanwhile, the mix of soy sauce, hoisin sauce, and grated ginger lend this salad some delightful flavors. 
Recipe for Inspiration: Chinese Chicken Salad 
Barbecue Chicken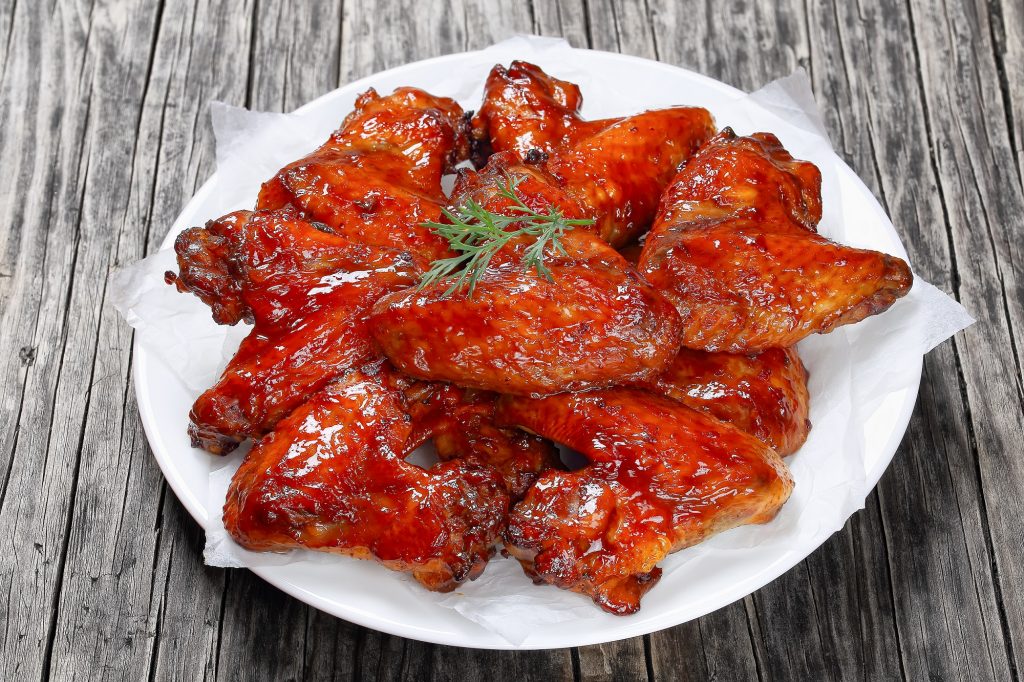 Cheap and easy meals are anything but boring. Using your crockpot or slow cooker, you can whip up this fantastic barbecue chicken with no trouble at all. Even better is this recipe requires only a few ingredients, including chicken pieces, lemon or lime soda, brown sugar, and your preferred soy sauce. Toss them together in the crockpot and go on with your day while it cooks.
Recipe for Inspiration: Garlicky Barbecue Chicken
Egg Roll in a Bowl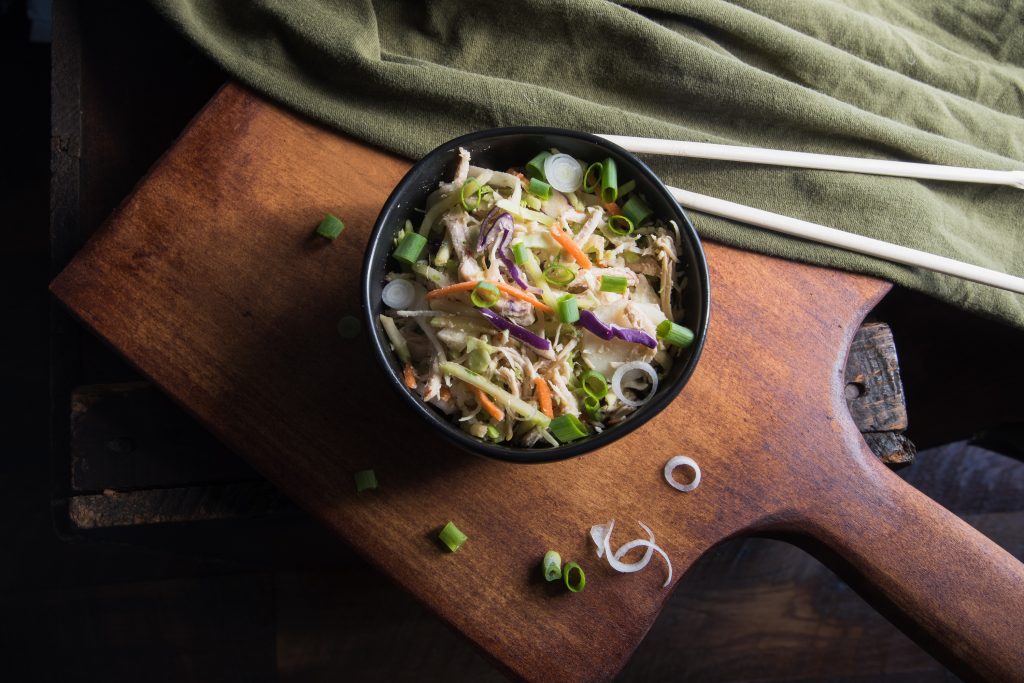 Bring the terrific flavors of your favorite Chinese restaurant to your dinner tables with this simple egg roll bowl recipe. This dish features ground turkey breast, sesame oil, coleslaw mix, and other flavorful ingredients. The bonus here is that all of these foodstuffs cook in a single skillet. Plus, it's on the table in just 20 minutes.
Recipe for Inspiration: Egg Roll in a Bowl
Thai Chicken Salad with Peanut Dressing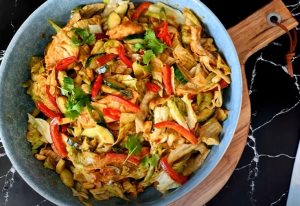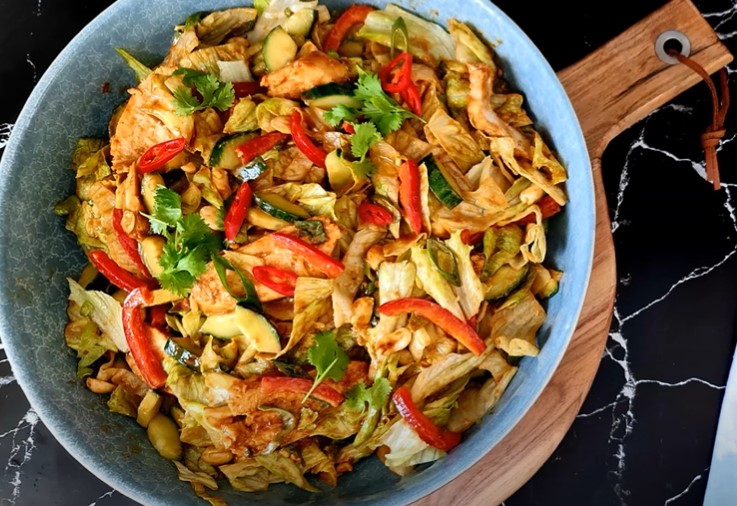 A flavorful dressing will take your salad to the next level. In this recipe, we slather the chicken and vibrant veggies with a creamy peanut dressing. 
READ ALSO: 10 Quick and Easy Dinner Recipes for Working Moms
This chicken salad brims with zesty flavors, all thanks to the orange zest, rice vinegar, and orange juice. And to prepare it more quickly, you can also use leftover or rotisserie chicken.
Recipe for Inspiration: Thai Chicken Salad with Peanut Dressing
---
Easy Cheap Dinner Ideas for Two
While you can easily visit the finest restaurant on your date night, preparing the food all by yourself makes the evening even more special. Whip up these easy-on-the-wallet dinners for two that will impress your significant other right off the bat.
Pad Thai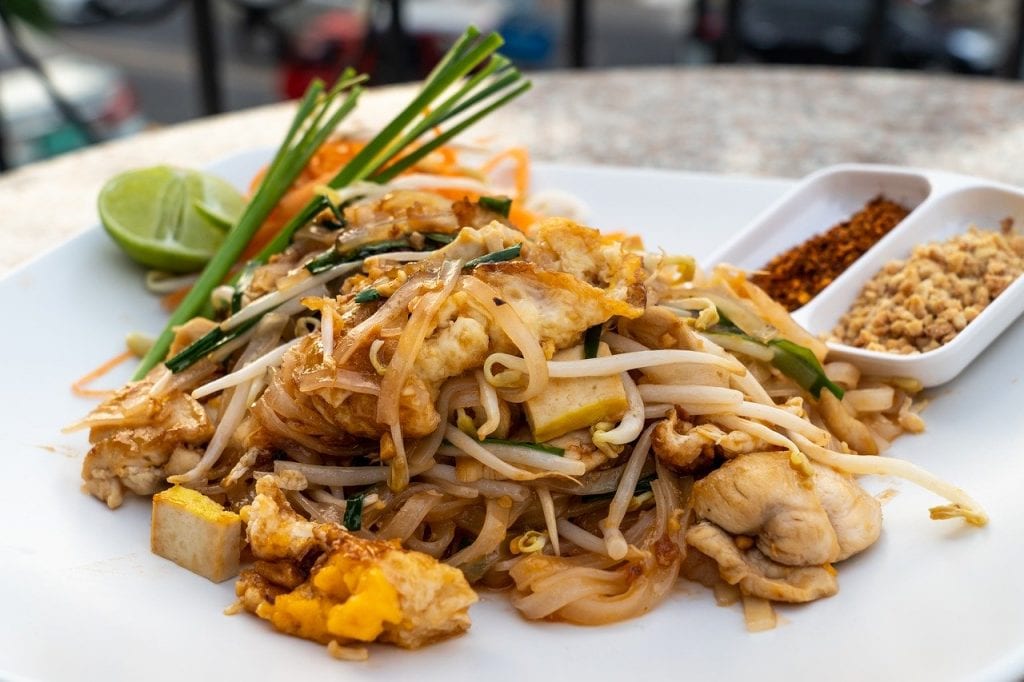 Grab your skillet, some chicken breasts, rice noodles, bean sprouts, and flavorful seasonings for this cheap and easy dinner recipe. It also gets its palatable flavors from the fish sauce, lime juice, sugar, oyster sauce, and chicken stock. Meanwhile, the Asian chili pepper sauce gives this dish a little kick. You also don't have to wait for long as it's ready in only 35 minutes.
Recipe for Inspiration: Authentic Pad Thai
 Chicken Pot Pie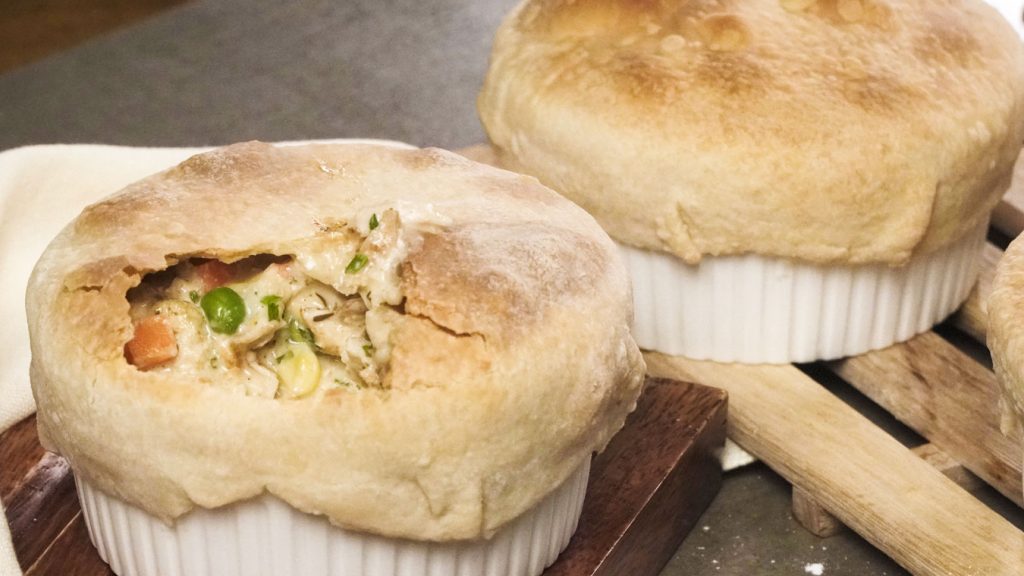 Think you can't have a delicious dinner using inexpensive ingredients? Think again. This Boston Market-inspired chicken pot pie, while budget-friendly, is sure brimming with flavors! When you slice through the crusty pie, you will see shredded Rotisserie chicken and mixed veggies in a flavorful sauce. The fact that this dish is ready in less than an hour is also a bonus.
Recipe for Inspiration: Copycat Boston Market Rotisserie Chicken Pot Pie
Fried Chicken Breast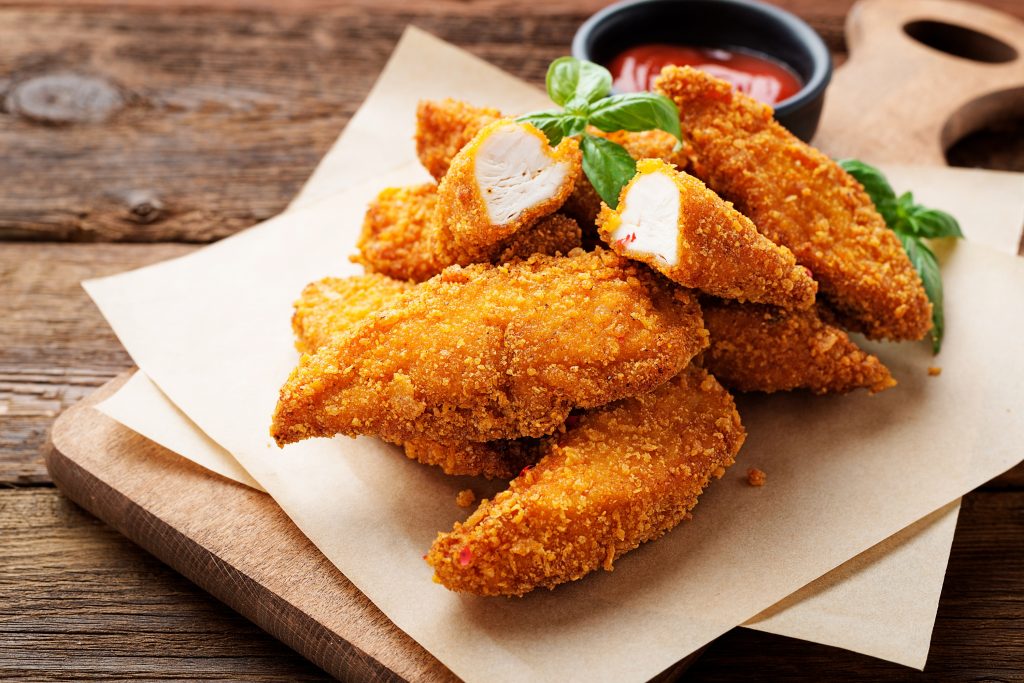 Topping panko-coated chicken breasts with lemon vinaigrette and cheese is a fun take on a typical fried chicken recipe. Meanwhile, marinating the meat with buttermilk ensures that you have the most tender fried chicken breasts during supper. All done in less than an hour, this cheap dinner idea is a cinch to prepare.
Recipe for Inspiration: Fried Chicken Breast
French Onion Soup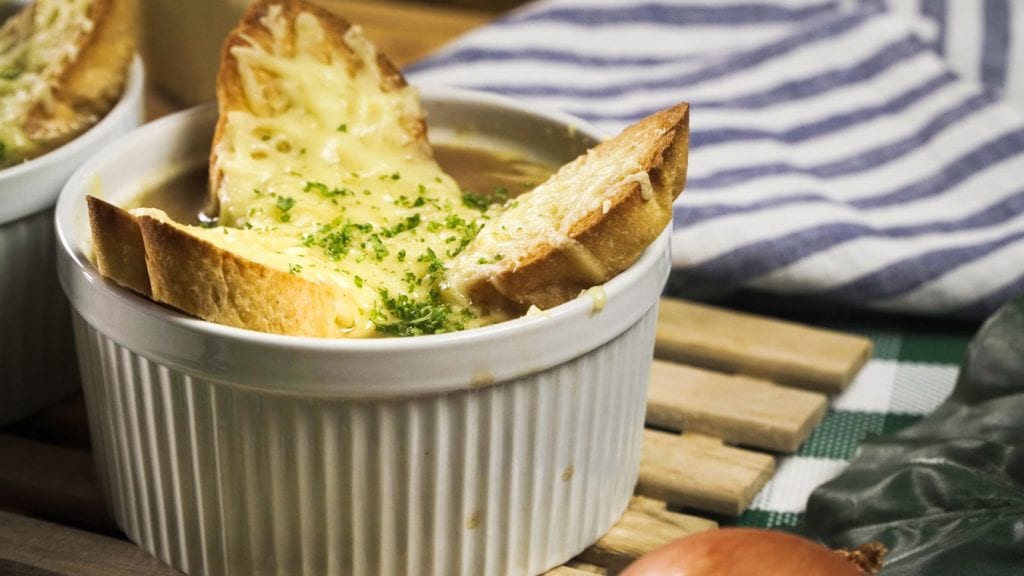 We have a feeling your special someone will love this cheesy Panera-inspired french onion soup. It's a mashup of everything delicious, from caramelized onions to Emmental cheese (if Gruyere goes beyond your budget) and more! If you want to keep this soup as simple yet as flavorful as possible, then just add the herbs needed.
Recipe for Inspiration: Panera French Onion Soup Recipe (Copycat)
Grilled Chicken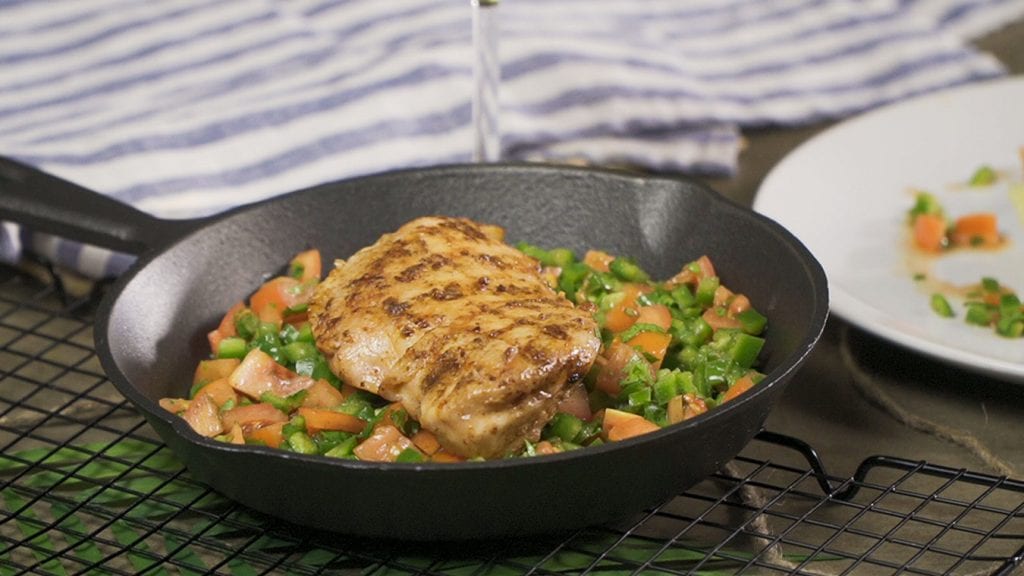 Are you looking for some wallet-friendly and easy recipes for your dinner date? We heard grilled chicken is perfect for a romantic evening. So, we take inspiration from Red Robin and grill seasoned chicken breasts to perfection. Then, we make it all the more inviting by topping them with flavorful tomato salsa!
Recipe for Inspiration: Copycat Red Robin's Grilled Chicken
Pork Chops Apple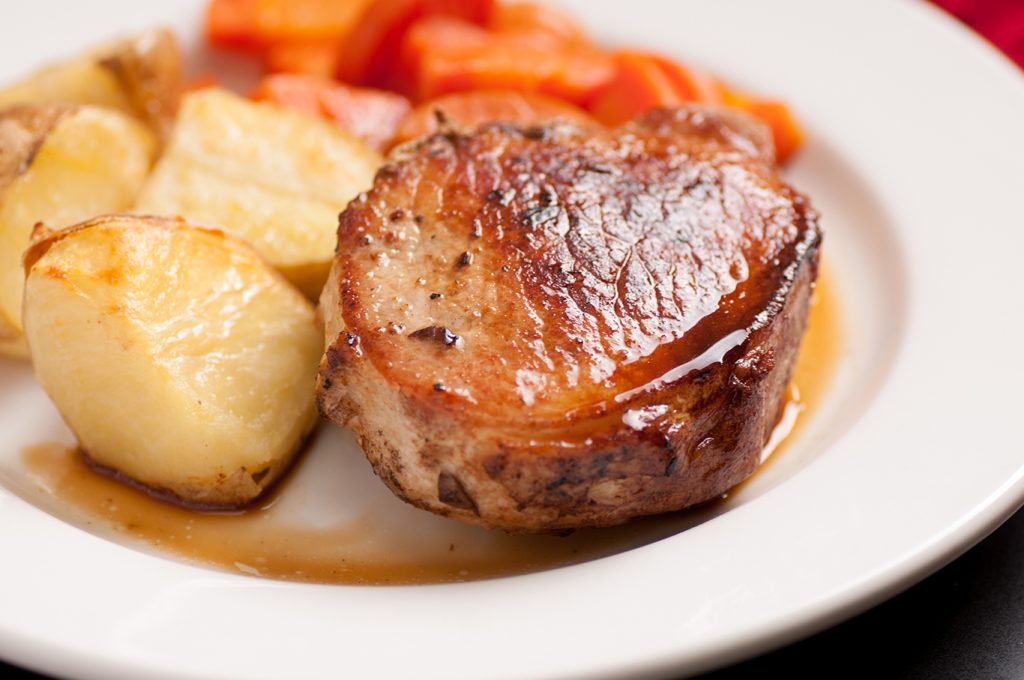 Bring together tender pork chops and sweet apples, and you will get one of the best dinner meal ideas ever! This easy recipe is as delicious as it sounds, most especially when served with crisp-tender veggies. Another good news is that this dish needs only less than an hour of prep work before serving!
Recipe for Inspiration: Sheet-Pan Pork Chops Apple Dinner
Ground Beef Tacos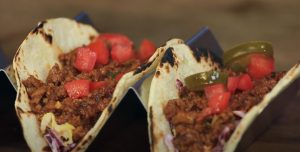 A blend of flavorful seasoning is what makes these ground beef tacos all tempting. Use chili powder, cumin, oregano, and red pepper flakes for the flavorings. Then, simmer the meat alongside the seasoning mixture and tomato paste. Trust us, the result is oh-so-satisfying! And even better, it doesn't cost much to make either.
Recipe for Inspiration: Ground Beef Tacos
Chicken Broccoli Alfredo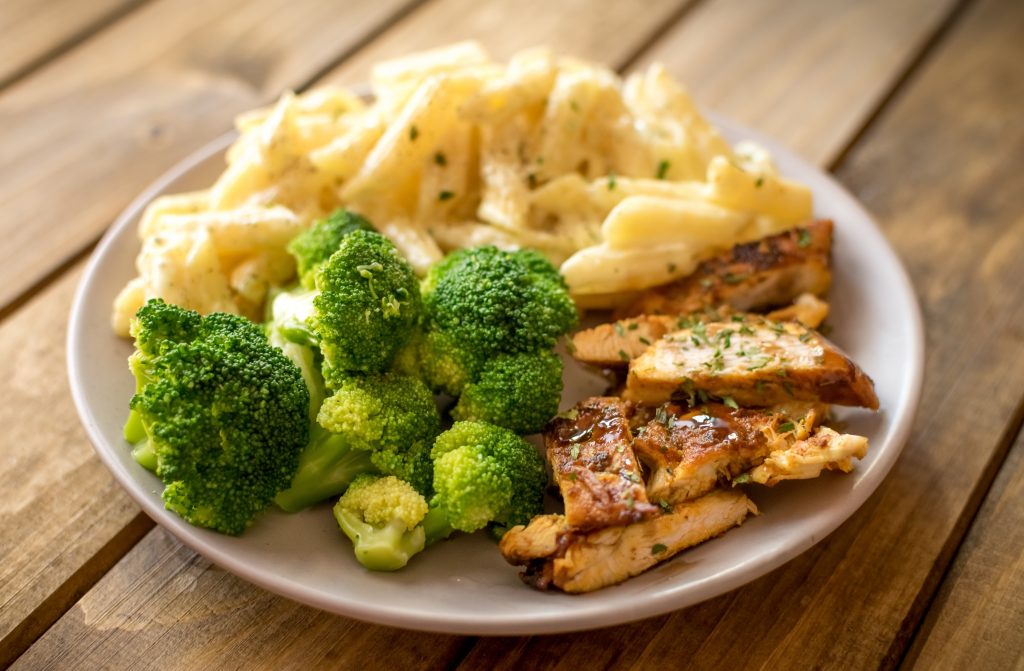 We bet you are going to love this creamy chicken broccoli recipe. Besides, who would say no to seasoned chicken that's cooked alongside tender penne pasta and all covered in a creamy Alfredo sauce? This recipe might sound intimidating, but it's actually easy to throw together. 
Recipe for Inspiration: Chicken Broccoli Alfredo
Swai Fish Fillet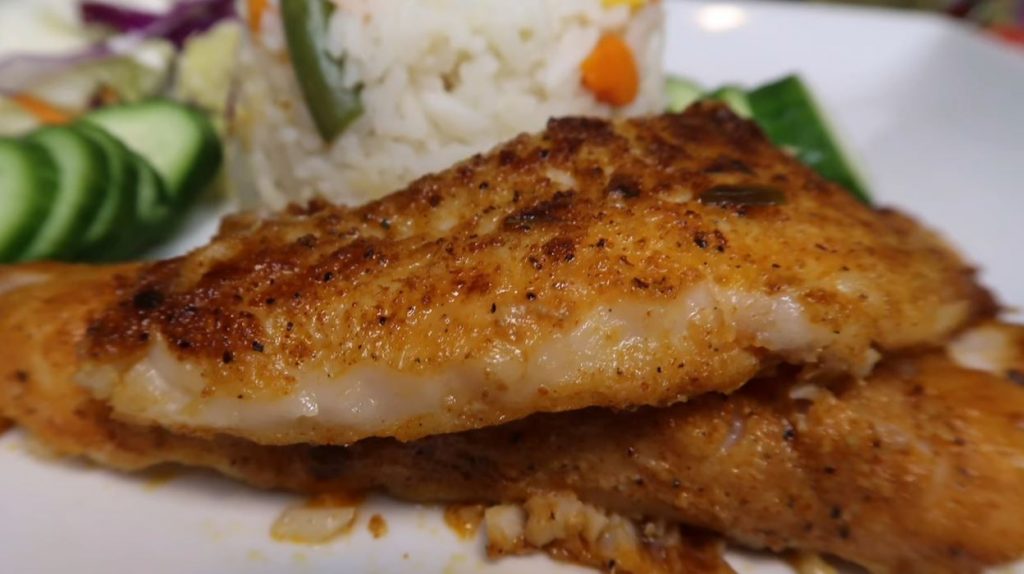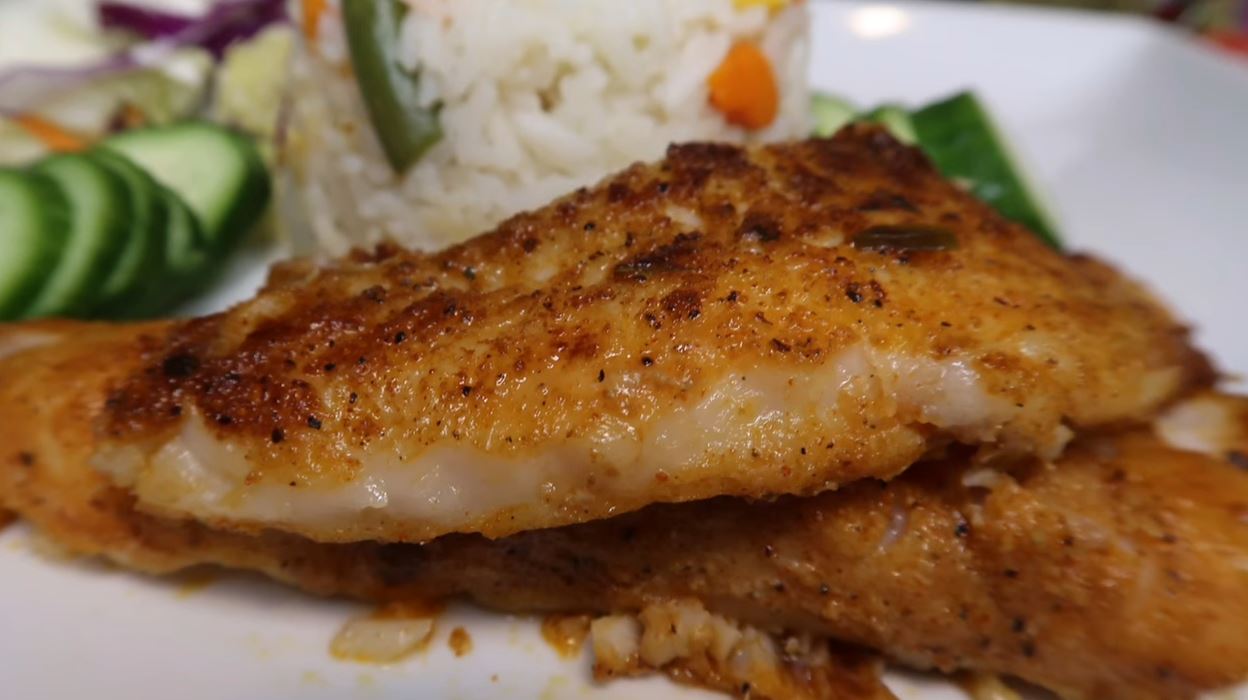 Swai fish fillets are especially delicious when cooked with margarine, white wine, lemon juice, and spices. All of these flavorful ingredients, one way or the other, downplay the fishy scent and taste of the fish.
READ ALSO: What Is Swai Fish? All You Need To Know Before Eating It
Good thing you need just a handful of ingredients and 25 minutes to make this filling dish.
Recipe for Inspiration: Seasoned Swai Fish Fillet
---
Cheap Dinner Ideas for the Family
Coming up with tasty and cheap dinner ideas that both the kids and adults in the family will love can be a challenge. So, make your meal planning way less stressful with these delicious dishes that won't break the bank. 
Grilled Cheese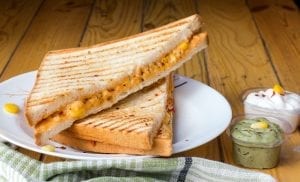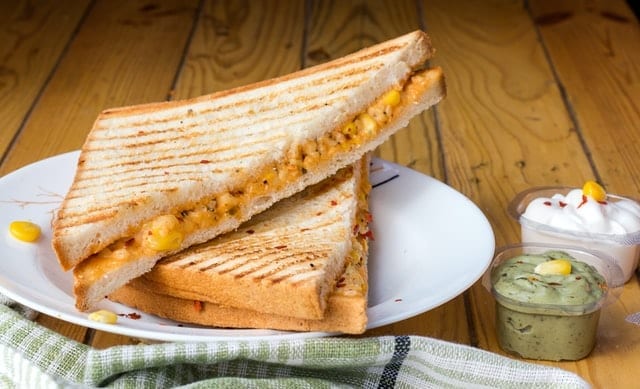 If there is one thing that both kids and adults love, it's definitely cheese! So, we bring you a heavenly combo of cheddar, mozzarella, and Colby-Jack cheese. Apart from these, this recipe needs other easy-to-find ingredients and a few minutes of preparation. By the end, you will be feasting on buttered sandwiches oozing with melted cheese.
Recipe for Inspiration: Four-Cheese Grilled Cheese
Chicken Thighs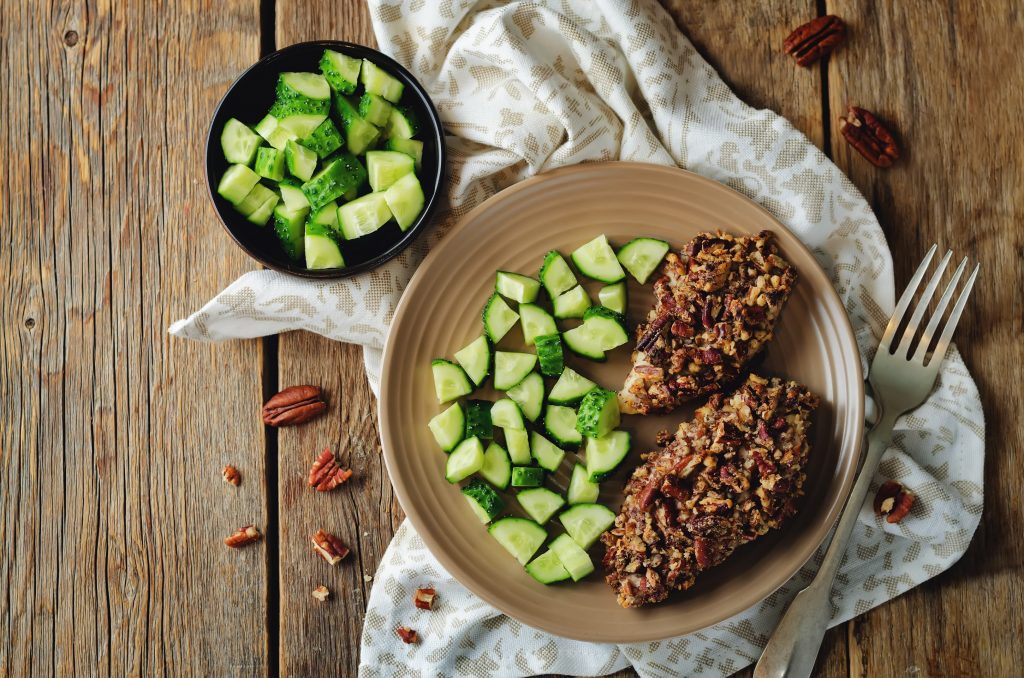 On the lookout for dinner recipe ideas that won't slash your budget? Consider your search over by trying this baked chicken thighs recipe. We marinate the seasoned chicken in a mix of honey, mustard, and garlic. This pecan-coated chicken dish, baked in the oven, will surely be a hit at your next family dinner.
Recipe for Inspiration: Honey-Pecan Chicken Thighs
Chili Con Carne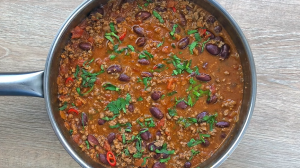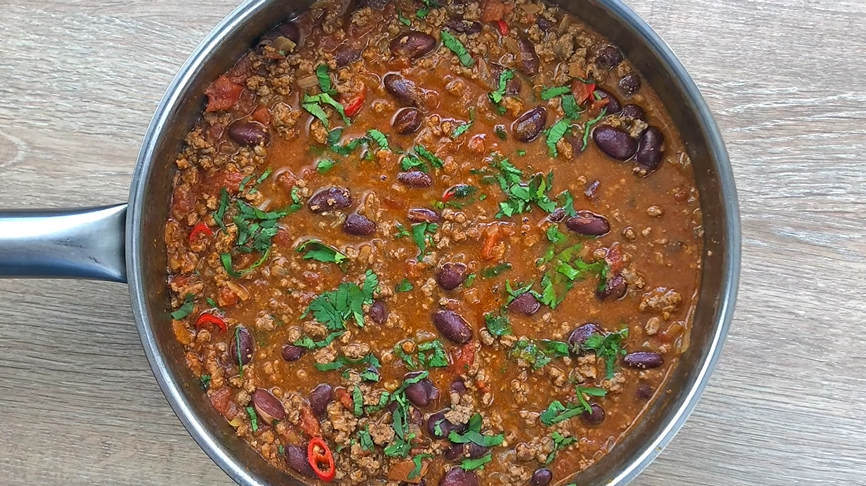 You know it's going to be a delightful weeknight dinner when the food is simmered for hours. In this easy recipe, we combine jalapeno pepper, poblano pepper, and chili powder for a flavorful chili con carne. And we love the burst of spicy flavors! For the final touch, you can use shredded cheese, diced avocado, or any toppings of your choice.
Recipe for Inspiration: Classic Chili (Chili Con Carne)
Sweet Potato Casserole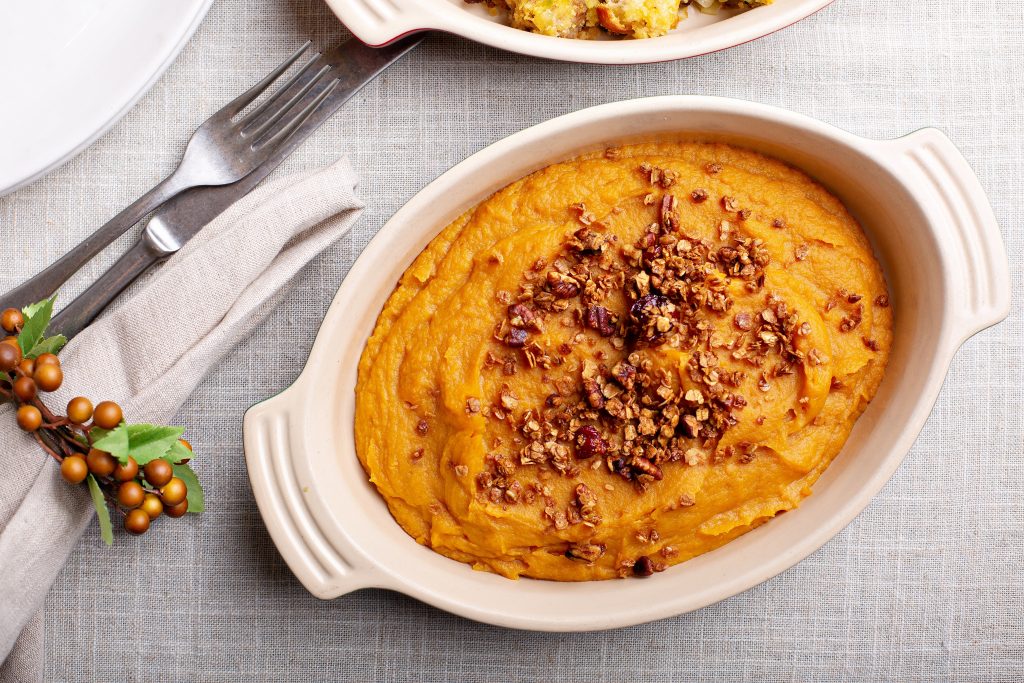 We believe it doesn't take fancy ingredients to whip up something incredible. This sweet potato recipe, for instance, features ingredients that are probably lying around in your kitchen, yet its flavor doesn't disappoint. For the sweet potato mixture, we add some milk, butter, and vanilla.
Recipe for Inspiration: Rich Sweet Potato Casserole
Sloppy Joes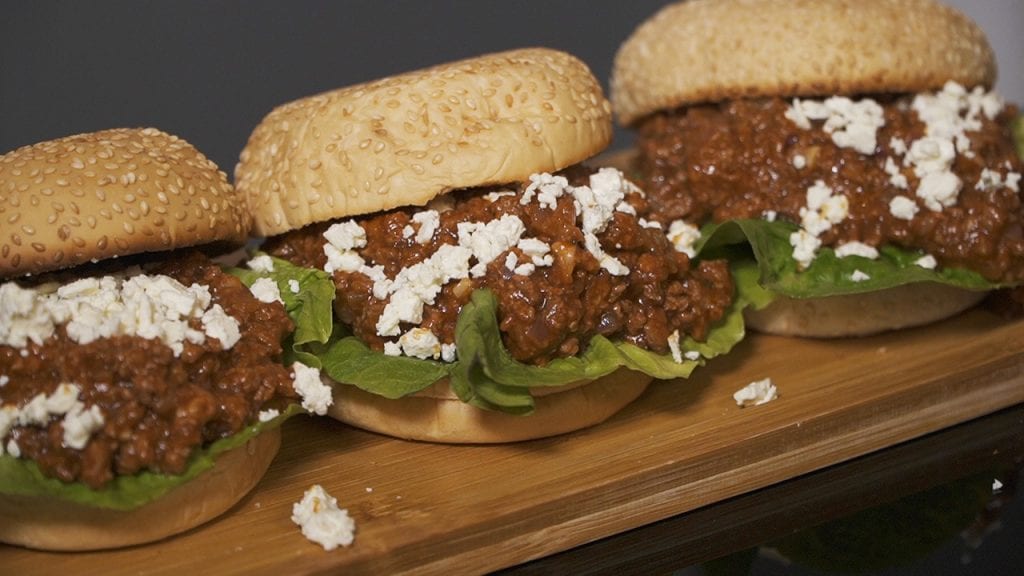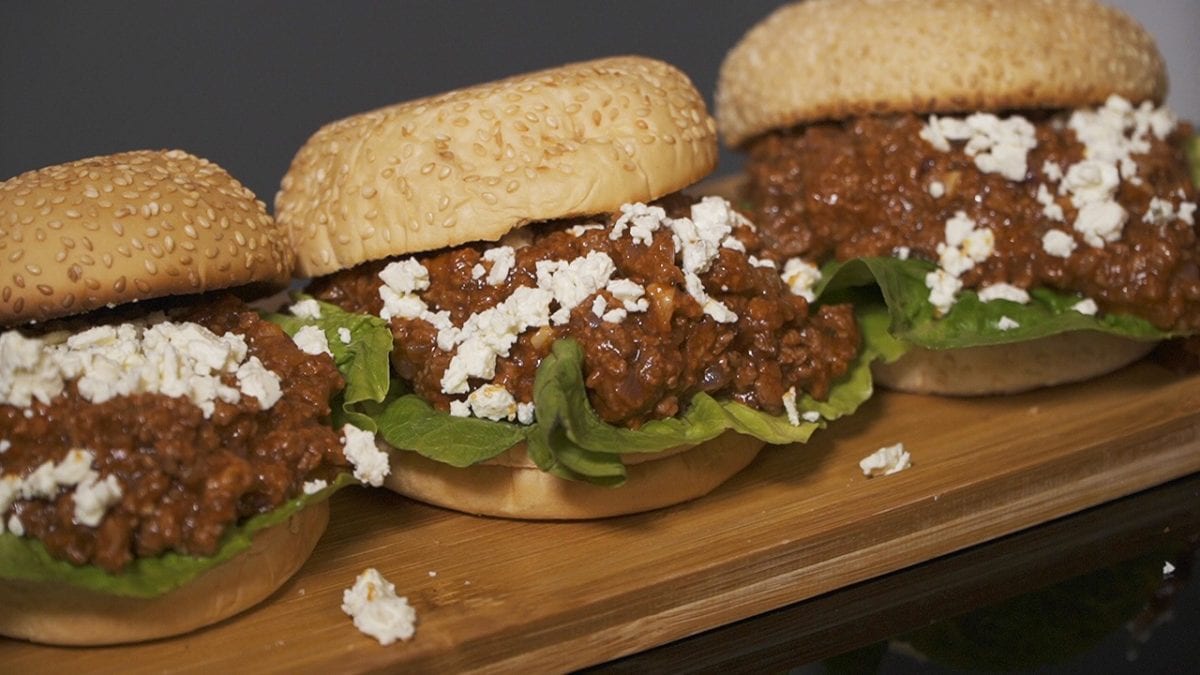 Make your kids' lunch the highlight of their day with this classic sloppy joe recipe. We cook the ground beef with oregano and tomato sauce, and the outcome is one tasty beef burger. The toppings are also one of the best parts! You are free to explore and add baked beans or any toppings you prefer.
Recipe for Inspiration: Classic Old School Sloppy Joe
Chicken Tenders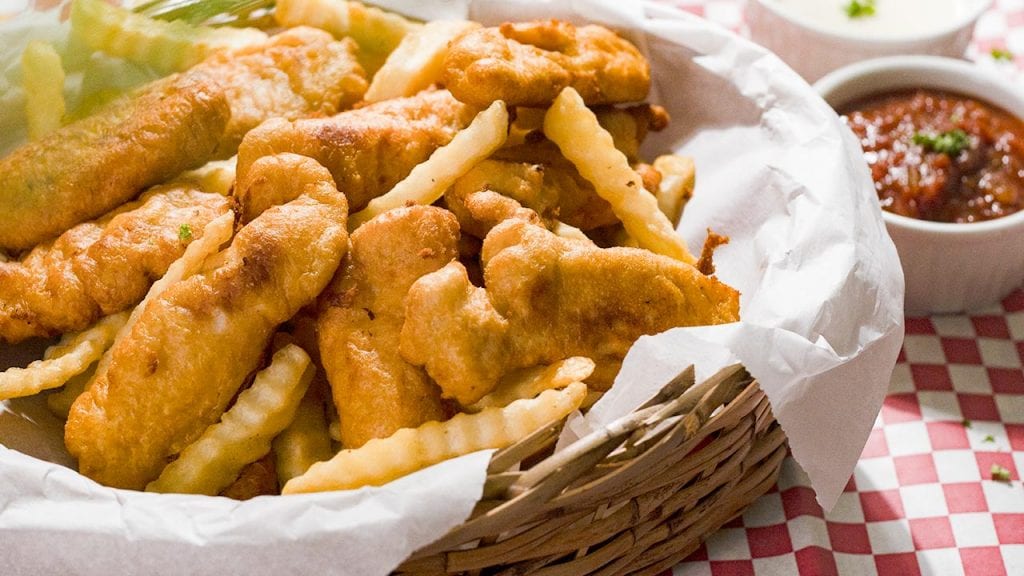 When looking for cheap dinner ideas for kids, make sure to include tasty chicken tenders on your menu. They surely won't get enough of this family-friendly food, especially when the chicken meat is all tender and crispy at once. Perhaps the secret to this recipe is the buttermilk, which we added to the batter to make the meat oh-so-tender.
Recipe for Inspiration: Copycat Culver's Chicken Tenders
Mashed Potatoes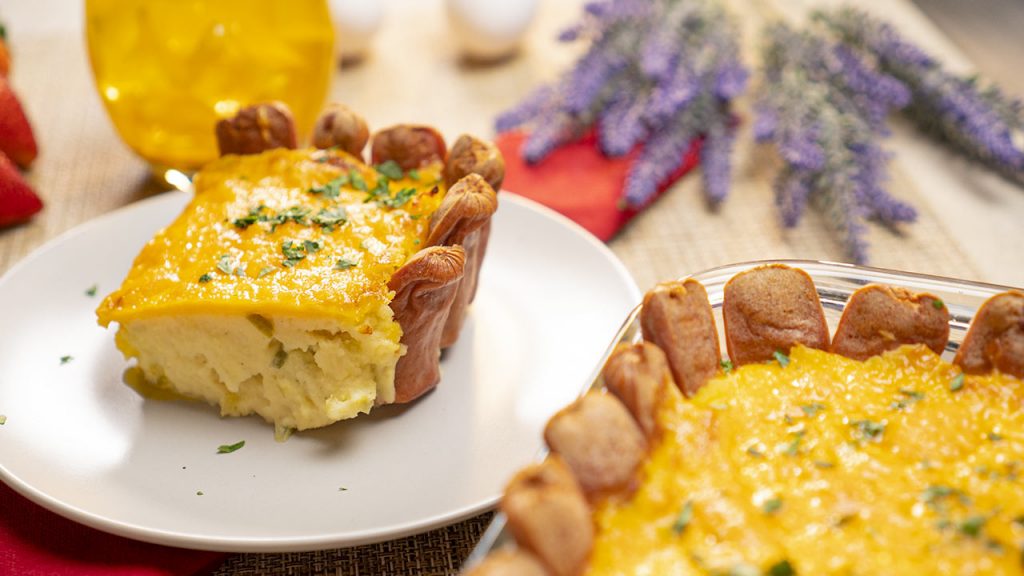 We love mashed potatoes, hot dogs, and cheese. So we combine these three delicious comfort foods in this recipe. The result? A creamy and chunky mashed potato and hot dog casserole that the whole family will love. You will be amazed at how easy and cheap it is to throw together!
Recipe for Inspiration: Mashed Potato Hot Dog Casserole
Homestyle Lemon Chicken and Rice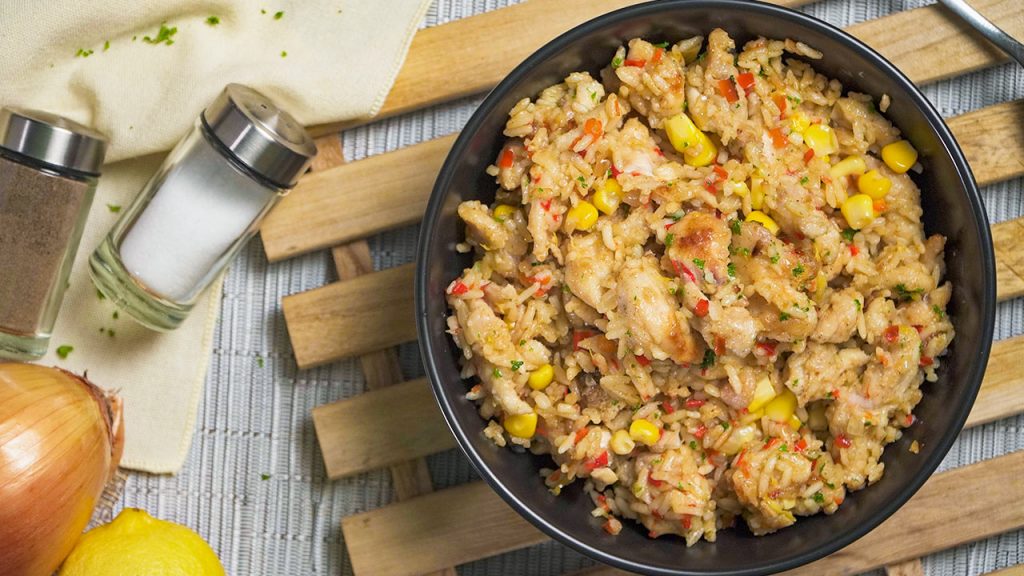 There's no need to skimp on flavors when you're on a tight budget. With this easy recipe, you and your family will be enjoying a plate of chicken strips in a savory lemon butter sauce and rice. Not only is this recipe downright tasty, but it's a cinch to prepare (not to mention budget-friendly too)!
Recipe for Inspiration: Homestyle Lemon Chicken and Rice
Honey-Garlic Chicken
Cooking at home has never been this easy! If you have an instant pot in your kitchen, you can make this honey garlic chicken in just 35 minutes. Slather the chicken pieces with a sweet-garlicky mixture. To make it a little extra, sprinkle the meat with green onions and sesame seeds before serving. 
Recipe for Inspiration: Instant Pot Honey-Garlic Chicken
---
Cheap Healthy Dinner Ideas
Need some healthy dinner inspiration? These recipes are chock-full of nutrients, divine flavors, and they are all within your means.
Pasta Salad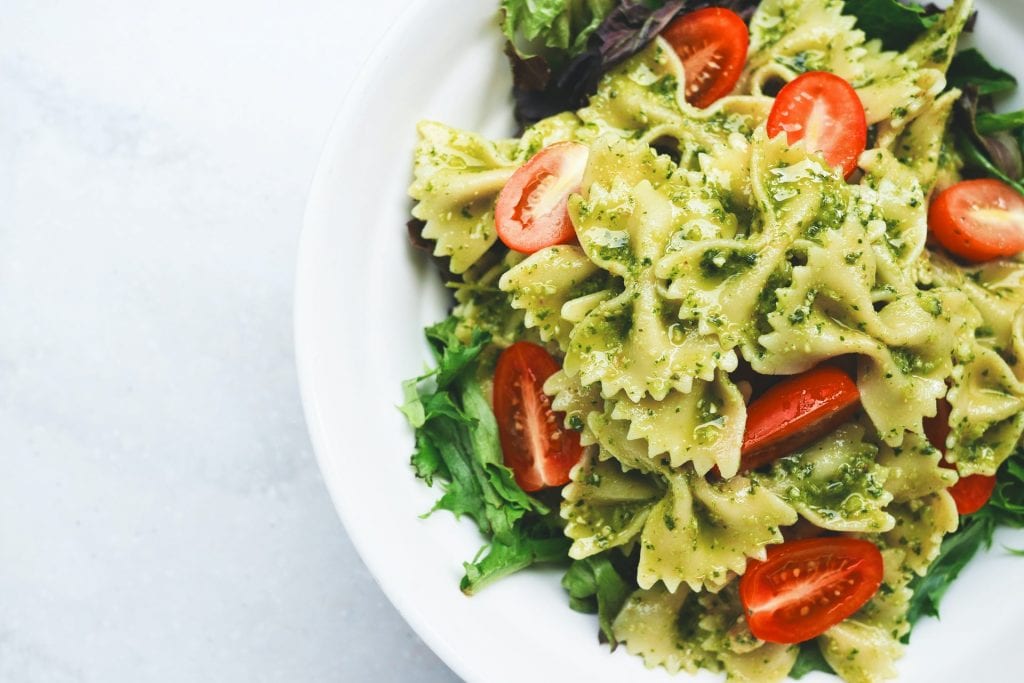 When looking for some nourishing yet cheap dinner ideas, perhaps pasta will be the last thing on your mind. We beg to differ. This pasta salad recipe tastes exquisite as it is healthy. Yogurt, mustard, green pepper, and green onion give this dish a burst of delicious flavors. Chilling this tomato pasta salad before serving is also a good idea.
Recipe for Inspiration: Low-Fat Tomato Pasta Salad
Chicken Noodle Soup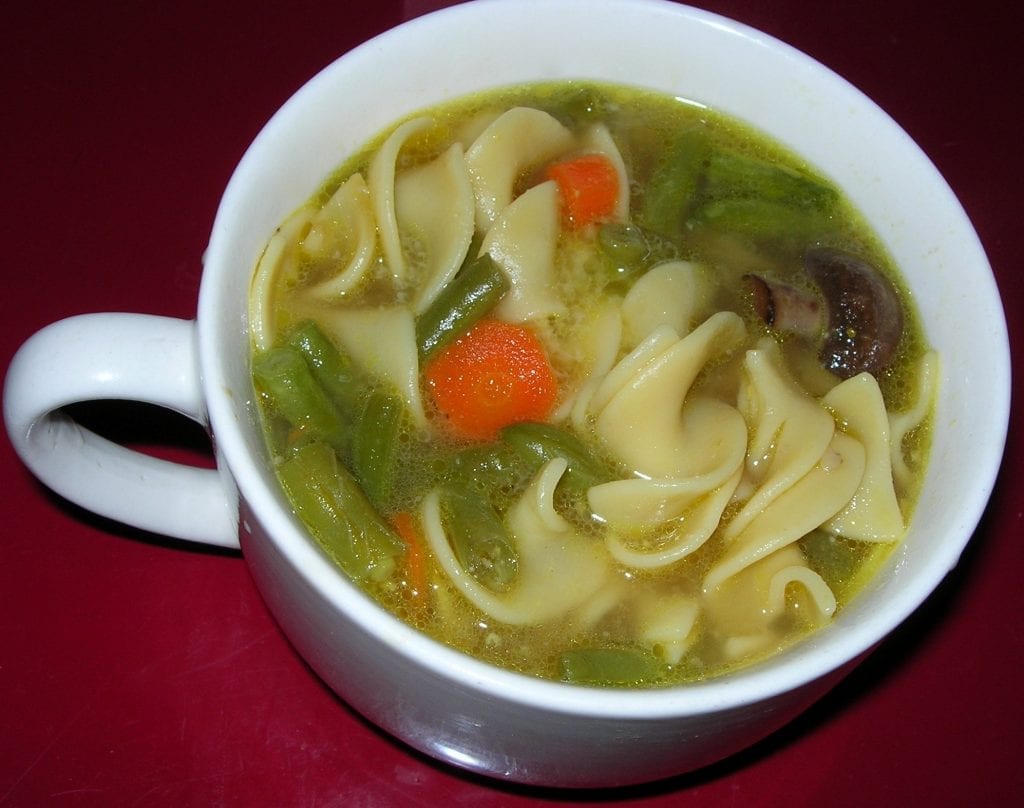 Sometimes it's hard to find healthy meals on a budget. So, here's a chicken noodle soup recipe that can save you from your dinner woe straightaway. With the right amount of chicken broth, olive oil, herbs, and other seasonings, you can enjoy a tasty and nutritious bowl of soup. Best of all, it comes together in just 25 minutes.
Recipe for Inspiration: Quick and Easy Chicken Noodle Soup
Black Bean Burger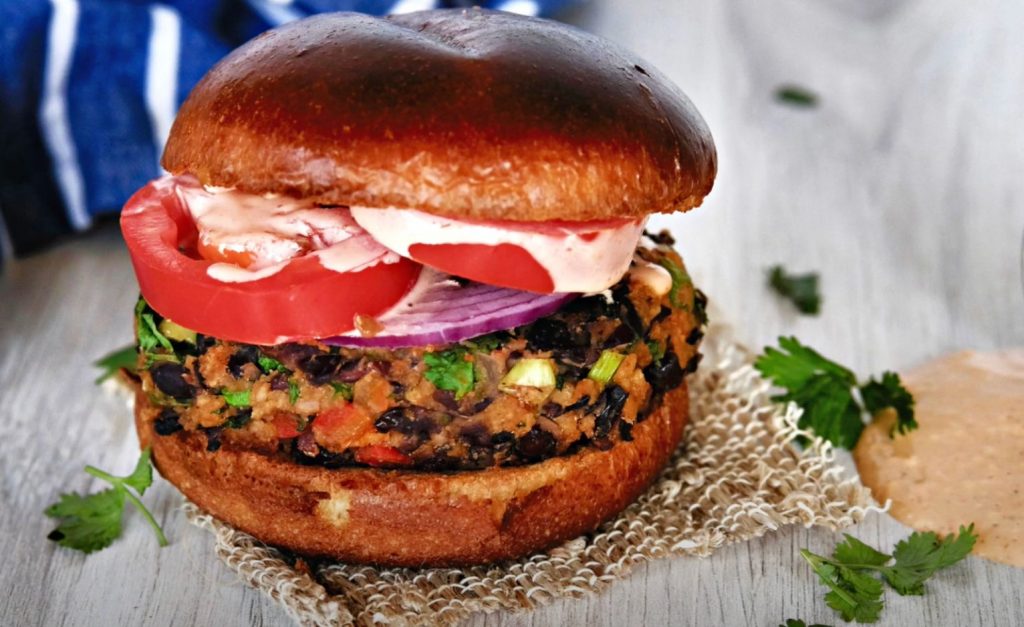 Forget about meat burgers and try this healthier take on your favorite comfort food. The highlight of this dish is the black beans. Although, the addition of mushrooms and avocado also takes this black bean burger to a whole new level. Not only is it healthy and delicious, but it's also easy to put together. 
Recipe for Inspiration: Meatless Black Bean Burger
Green Beans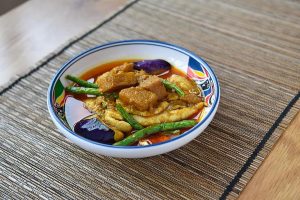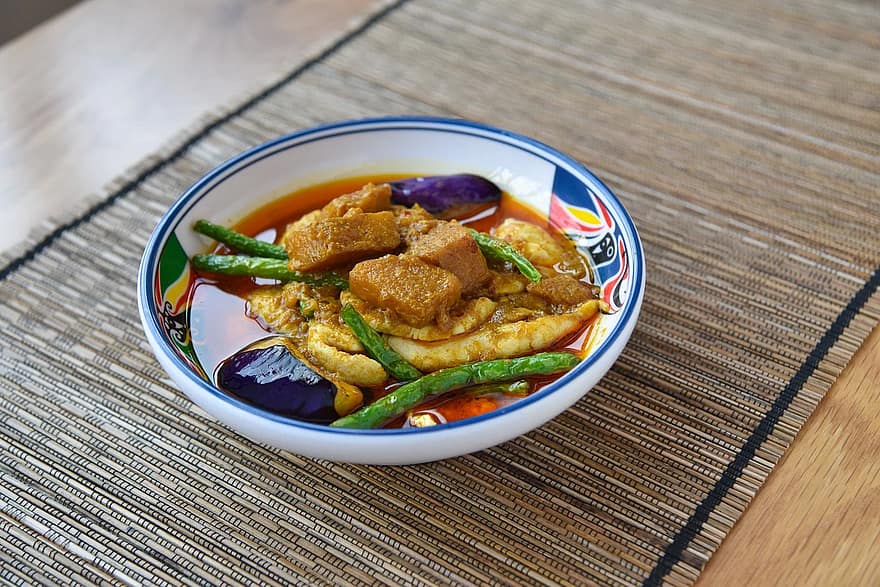 Yes, you can still enjoy a meal on a budget without compromising your health and all those enticing flavors. Our rendition of the regular green bean casserole includes mayonnaise and flavorful curry powder. So, you can rest assured that it's got all the package, from flavors to nutrients.
Recipe for Inspiration: Green Beans with Curry
White Chicken Chili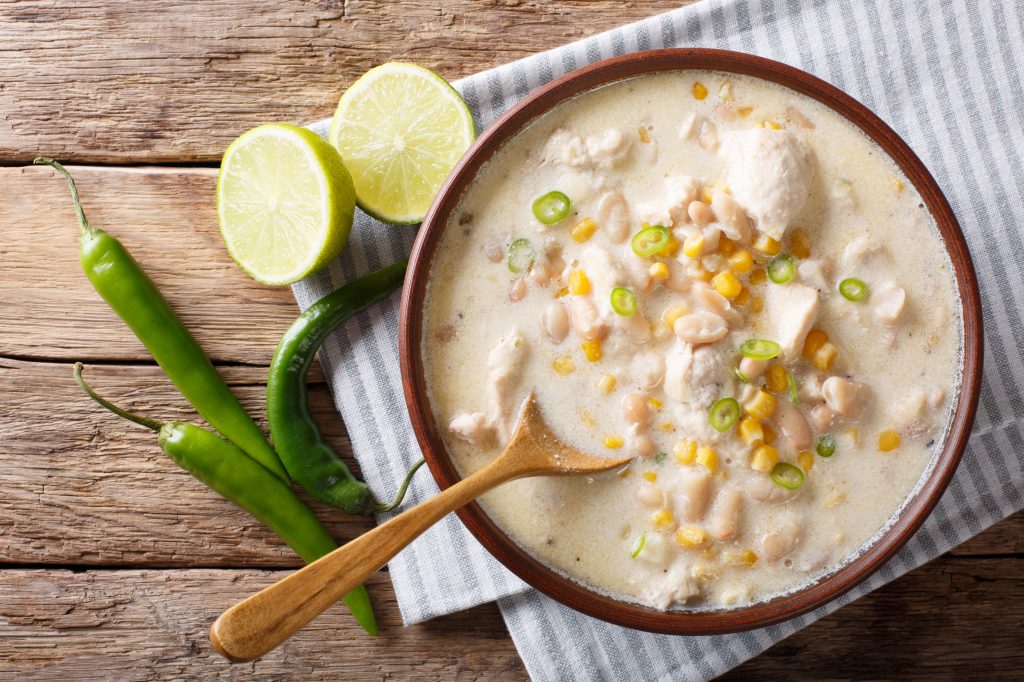 Want proof of how chicken blends deliciously with other ingredients? Enter this white chicken chili recipe. Here, we cook the shredded chicken with beans, salsa, and other seasonings. Don't forget about the toppings which make this dish more inviting. You actually have a lot of options like diced avocado, tortilla chips, or cheese. Choose a dish that excites your palate!
Recipe for Inspiration: 5-Ingredient White Chicken Chili
Mango Salad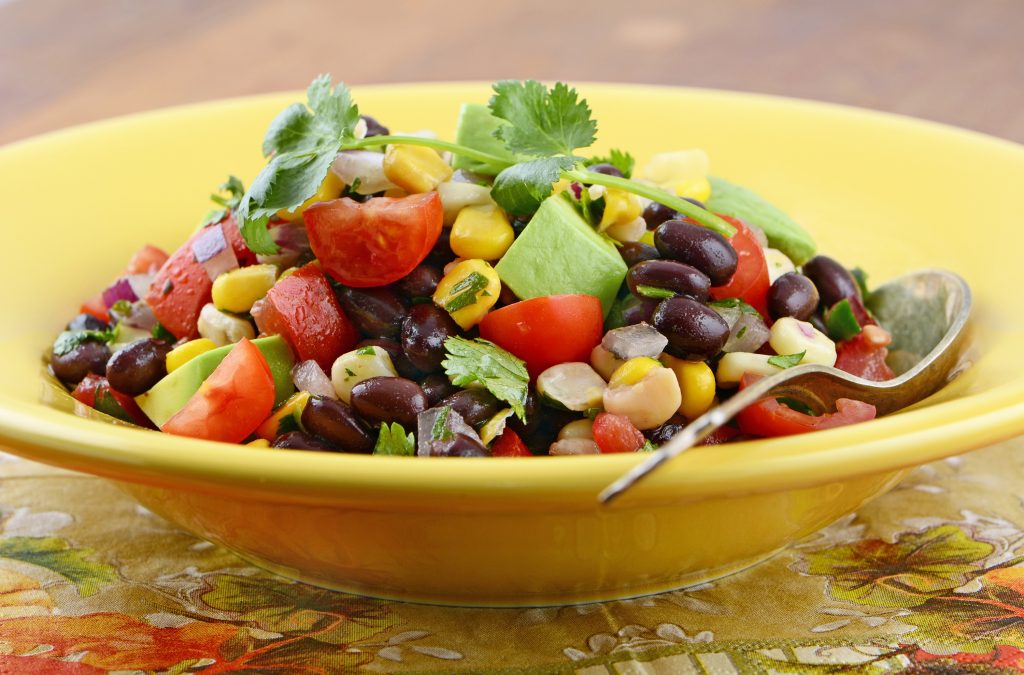 Who would have thought that mango and black beans could be a flavorful combo? Here, we put together fresh veggies, quinoa, and herbs alongside fresh mango and beans. As a final touch, we drizzle some lemon dressing over the salad. All in all, it's a perfect choice when you want to prepare healthy and cheap dinner ideas tonight.
Recipe for Inspiration: Southwestern Black Bean and Mango Salad
Vegetarian Chili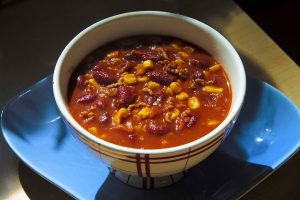 Many cheap healthy meals, surprisingly, do not fall on flavors, including this vegetarian chili recipe. For this dish, simmer together organic ingredients to get all the nutrients you need. You can serve it over brown rice and alongside garlic toast if you wish.
Recipe for Inspiration: Tree Hugger's Terrific Organic Vegetarian Chili
Chicken Stir Fry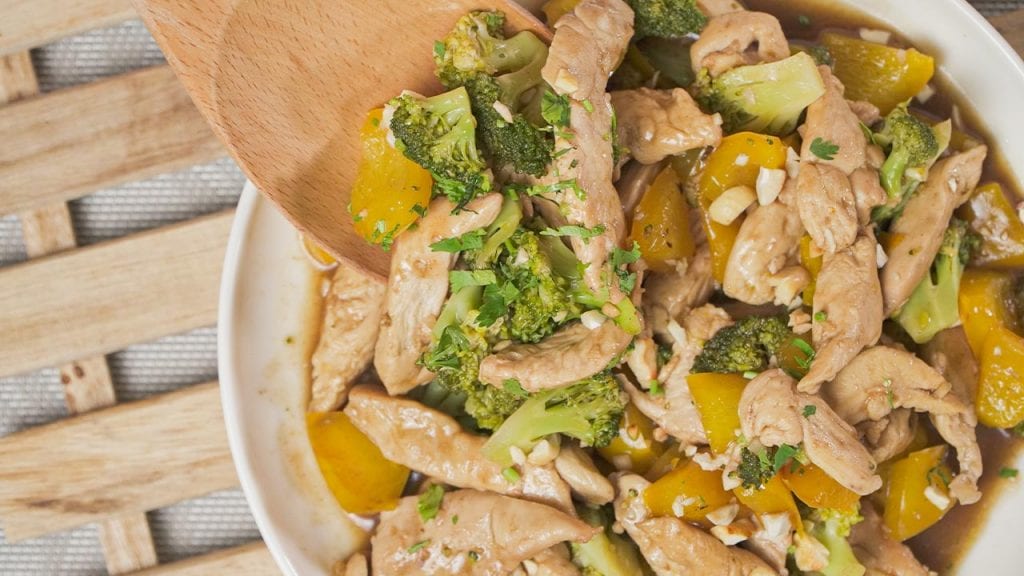 Healthy dinner recipes always include chicken and broccoli. So, if you are a big fan of this combo, try serving this nutritious food for your Sunday dinner.
READ ALSO: 27 Best Sunday Dinner Ideas to Cap off the Weekend
We sauté the bell pepper and broccoli florets and add some cornstarch mixture. After cooking the chicken and the veggies, feel free to serve the dish with rice.
Recipe for Inspiration: Diabetic-Friendly Broccoli Chicken Stir Fry