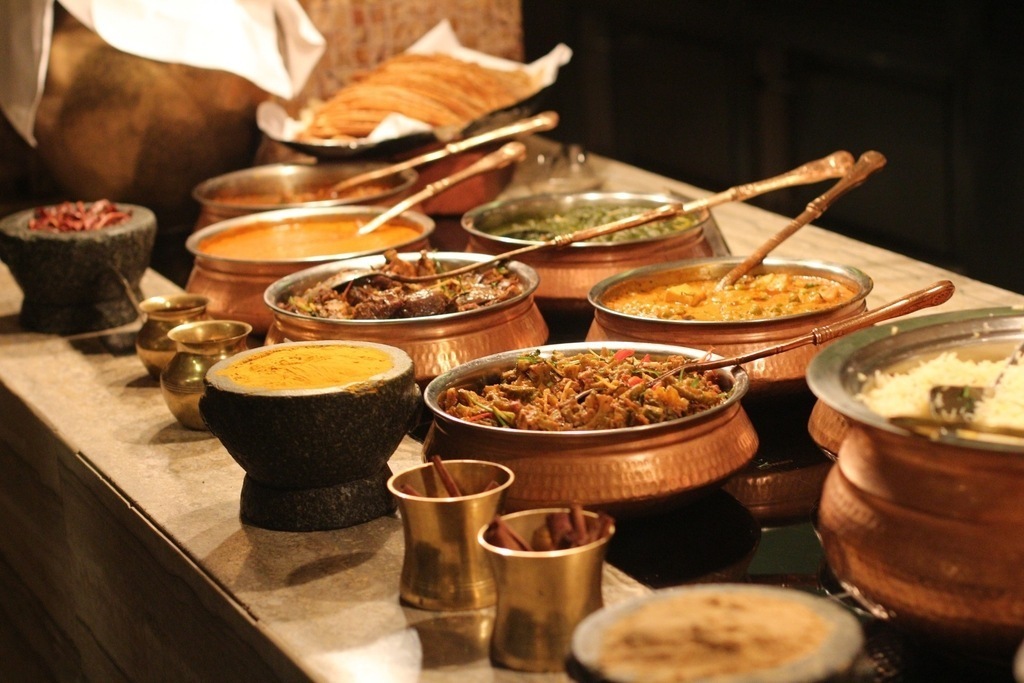 27 Delicious Indian Dinner Recipes You Have to Try
Looking for recipes to switch up your weekly meals, probably with Indian dinner recipes that you've been craving for a while now? Perhaps you currently fancy the famous and spice-packed Indian chicken curry or the tender and succulent chicken tandoori? We can't blame you. After all, they're popular Indian recipes for a reason.
Whether you're here to recreate classic recipes at home or simply looking for recipes you haven't tried, we're sure these handpicked favorites will delight you just like the chicken curry does. That said, here are 27 delicious Indian dinner recipes worth trying!
---
Easy Indian Dinner Recipes for Beginners
Let's start with easy recipes for beginners who just started polishing their skills in the kitchen. Don't underestimate these recipes. They may look simple, but serve them on special occasions and your guests will be impressed. You could also find good addition to your list of favorites right here!
Instant Pot Butter Chicken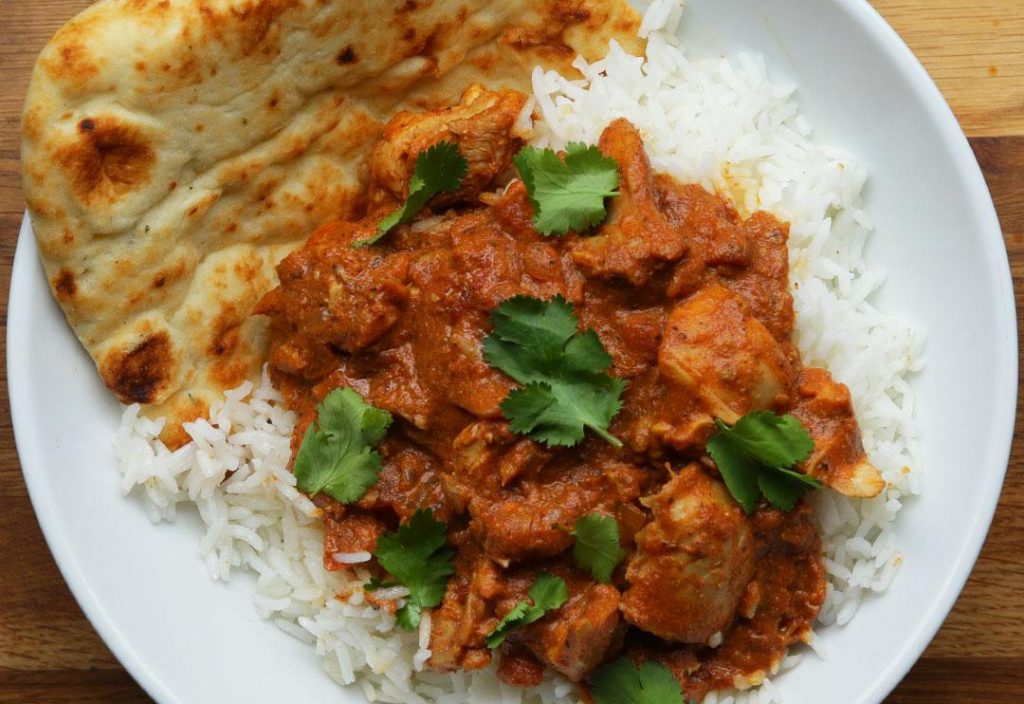 If we didn't mention the Instant Pot, you wouldn't even think that this dish is cooked in less than an hour. But how many minutes does it take? Only 40 minutes!
In this dish, chicken thighs are slathered in a delicious curry sauce that uses paprika, garam masala, and curry powder. To add, it's even made richer with the addition of butter, yogurt, and cilantro. Judging by the aroma wafting out of the kitchen, you'll know it's delicious, but even more so paired with butter naan bread.
Recipe for Inspiration: Instant Pot Curry Butter Chicken
Dal Makhani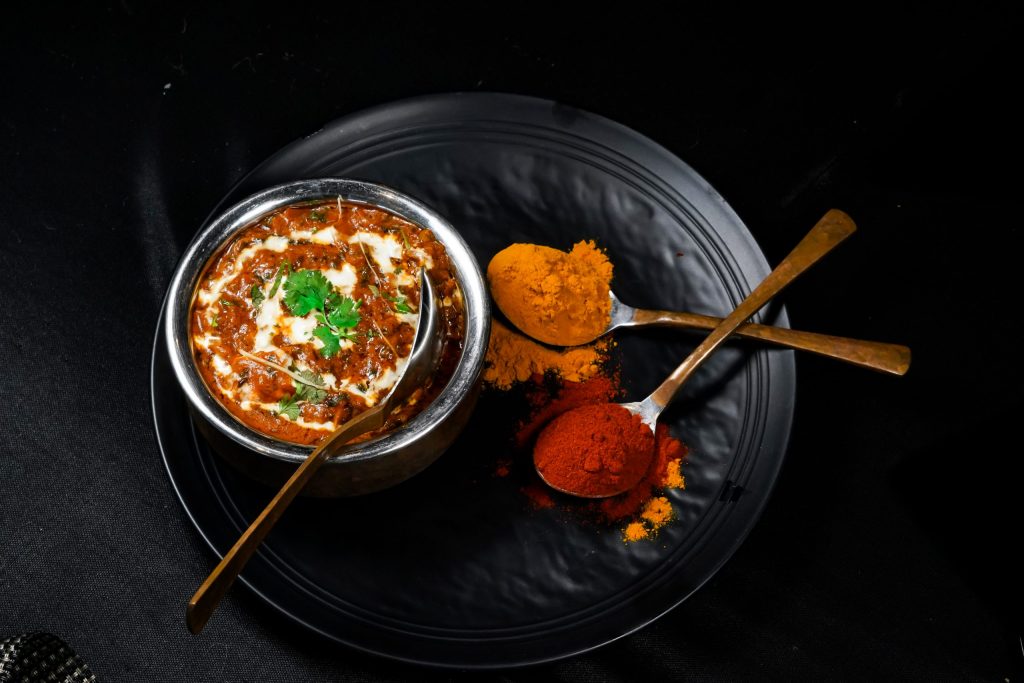 Have a huge stock of lentils and kidney beans in your pantry? Now, don't put them to waste and cook this quick dal makhani made with whole black lentils, kidney beans, and various Indian spice staples.
READ ALSO: 11 Cumin Substitute Choices To Use and Recipes You Can Try With Them
Spices such as garam masala, ground cumin, and ground coriander make this dish incredibly aromatic and flavorful already. But if desired, you can also add light coconut milk for a creamy texture before blending. This dish goes well with either rice or naan!
Recipe for Inspiration: Quick Dal Makhani
Paneer Butter Masala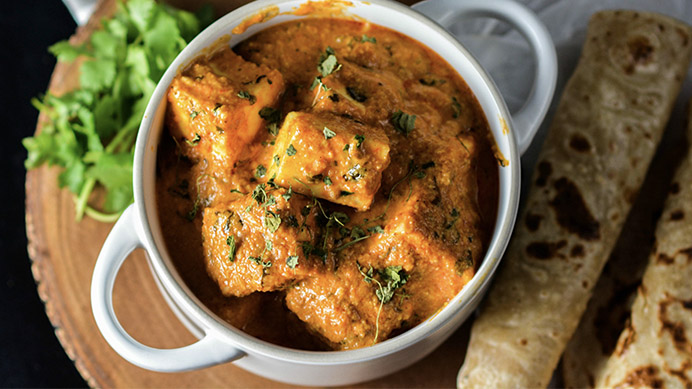 Nothing beats an authentic recipe, don't you think? After all, you'll never go wrong with a classic and delicious India dish like this paneer butter masala. Here, ingredients like vegetables, nuts, herbs, and spices create a symphony of flavors that are absolutely divine.

Recipe for Inspiration: Authentic Paneer Butter Masala
Gaon Fish Curry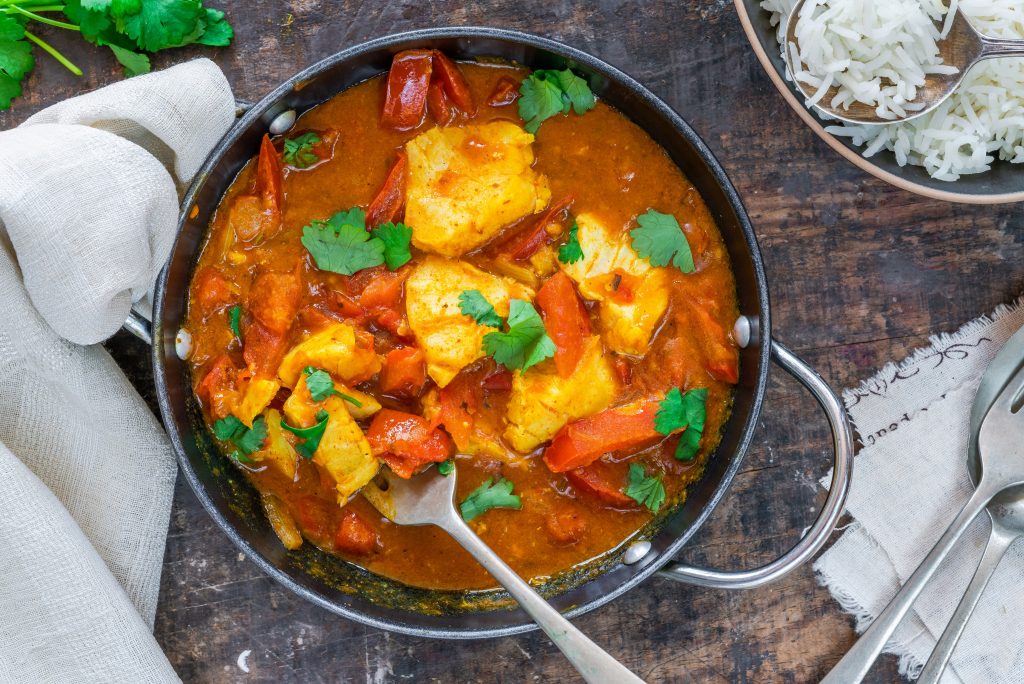 You might not know it yet, but there are fish curry recipes you're missing out on. Yes, that's right. Aside from chicken and beef, fish is another meat you can enjoy in curry recipes. There's just a slight difference: this version of curry has a slight tang from the tamarind puree. It helps balance out overly rich curry sauce.
Recipe for Inspiration: Gaon Fish Curry

Coconut Basmati Rice
Now that you have a new delicious curry recipe to try, don't miss the chance and pair it with savory coconut basmati rice. We heard it complements well with other curry recipes too!
Recipe for Inspiration: Coconut Basmati Rice
Garlic Naan Bread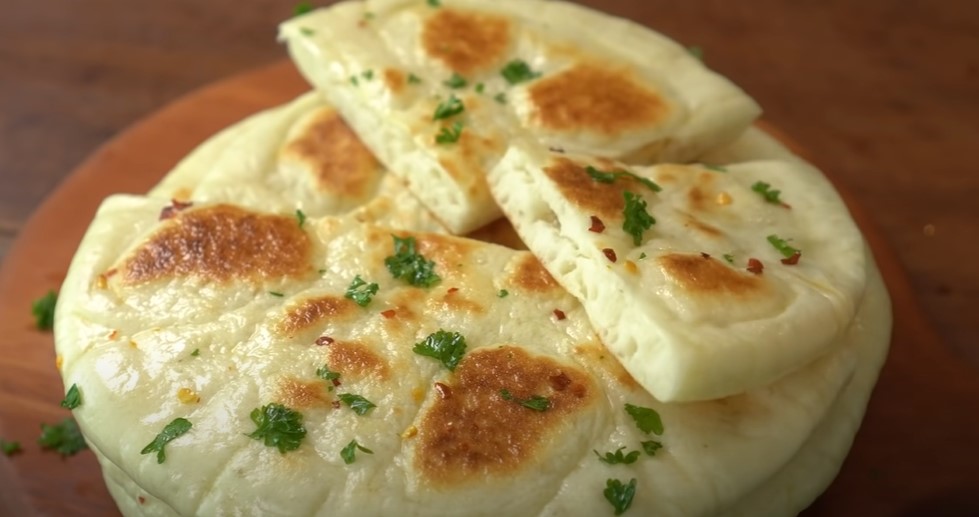 One might think it will take a lot of practice in the kitchen to make this Indian crowd favorite. If you're as impatient like us, the most daunting task you have to do is wait for the dough to rise. But if it means we can enjoy buttery garlic bread with a soft and fluffy texture, then the waiting time is worth it.
Recipe for Inspiration: Garlic Naan Bread
Mango Chicken Curry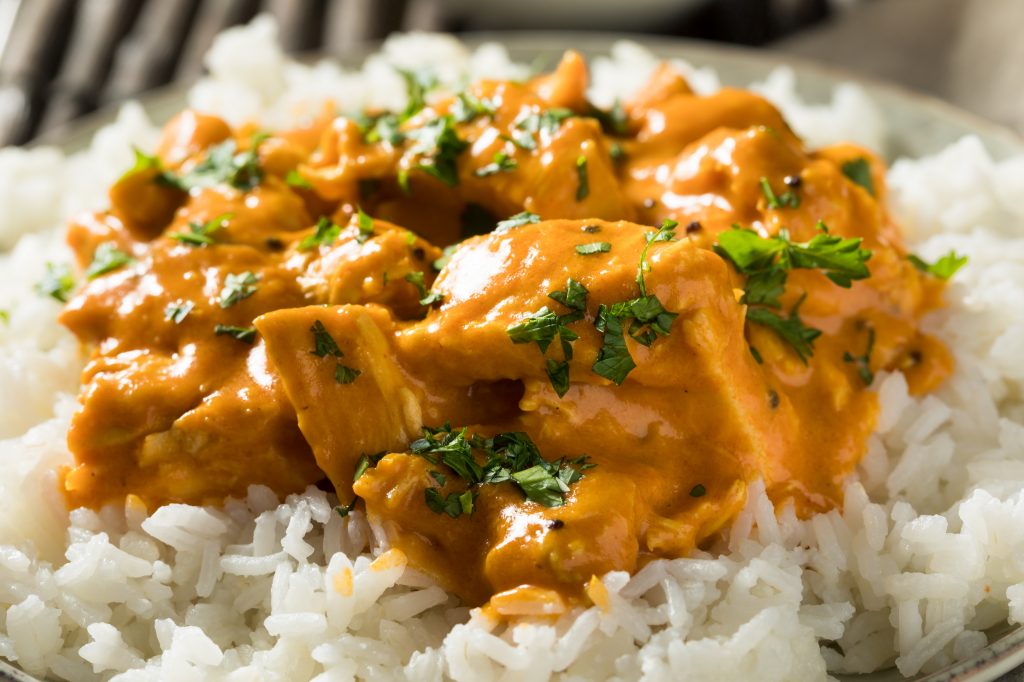 Fond of spice but not those burn-your-tongue, get-in-your face type? Then this mango chicken curry definitely has a place on your list of Indian dinner recipes to try. Trust this mild mango chicken curry recipe to provide you just that by incorporating mango and tomato sauce or puree in the recipe. Coconut cream also helps!
Recipe for Inspiration: Authentic Mango Chicken Curry
Mughlai Chicken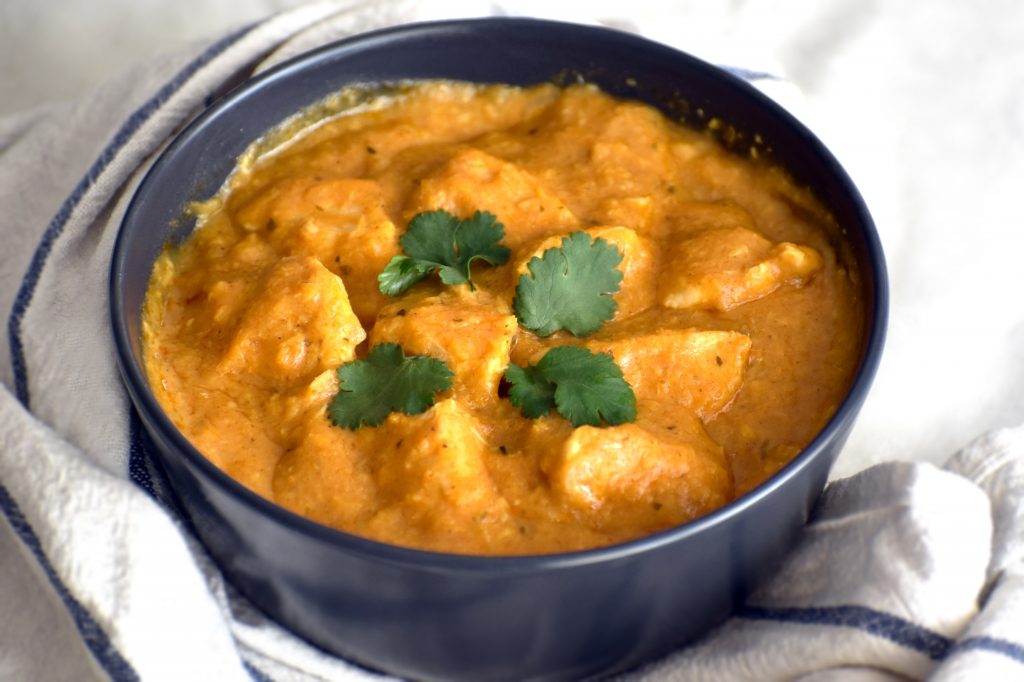 If you love curry and korma (the mildest version of curry), then you'll surely love mughlai chicken. In this version, the creamy sauce is achieved by incorporating almond paste together with chicken stock and heavy cream.
Recipe for Inspiration: Mughlai Chicken

---
Popular Indian Dishes
This section is a collection of popular Indian dishes you might not have tried yet. Some of these recipes might look the same especially if you're just starting your Indian food phase, but that's because they're made with similar spices. Some also share the same flavor profile. Nevertheless, each dish has a quality that sets them apart from others, which is the reason why everything on the list below is worth trying.
READ ALSO: 7 Best Cardamom Substitute Choices You Probably Didn't Know
Chicken Tikka Masala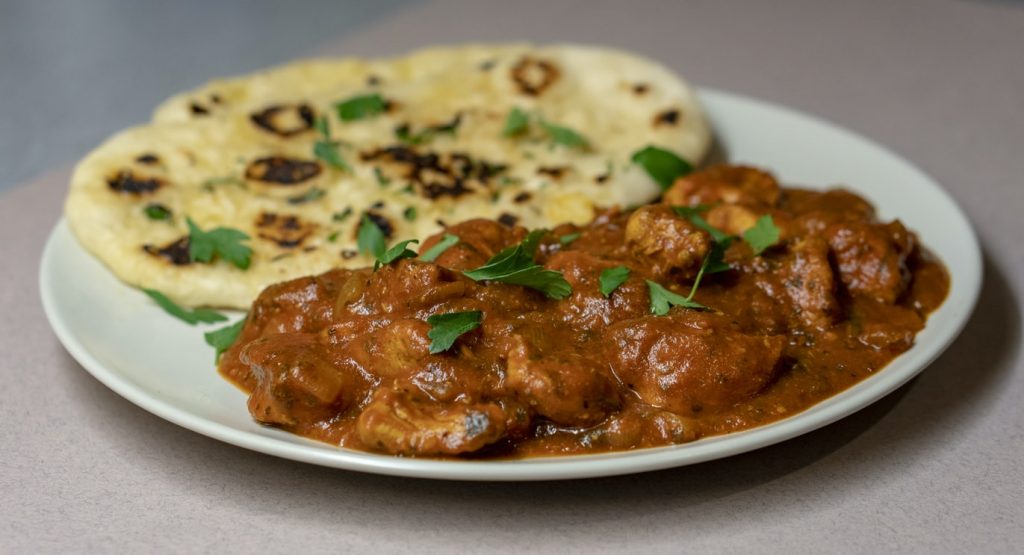 Perfectly cooked skillet swimming in an incredible curry sauce made even more flavorful with crushed tomatoes. It's delicious as it is, but you can even chargrill chicken for barbecue flavors if you want to. Or bake them, or fry them on a skillet. Either way, we're sure this recipe is a winner!
Recipe for Inspiration: Easy Chicken Tikka Masala
Indian Chicken Biryani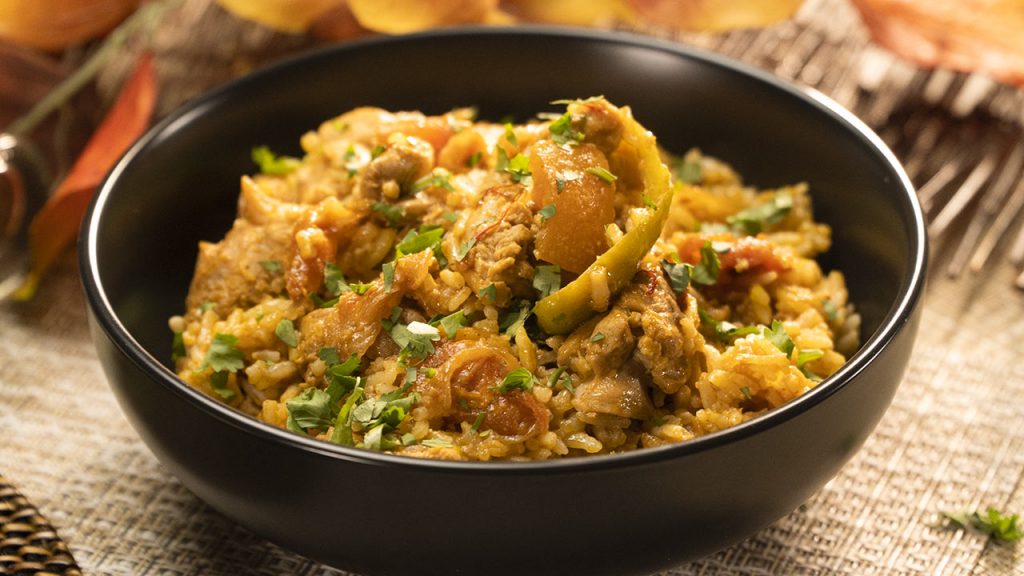 This crowd favorite recipe packs so much flavor in one bowl. Hence, this dish's fame. For this very reason, it qualifies as a recipe you can serve even on special occasions.
But to make yours as scrumptious like how your favorite Indian restaurant makes it, remember to marinate the chicken for at least three hours. Or overnight if you have time. And just like any other Indian dish you love, spices such as garam masala and cumin seeds make this dish even more flavorful.
Recipe for Inspiration: Indian Chicken Biryani
Northern Indian Chicken Curry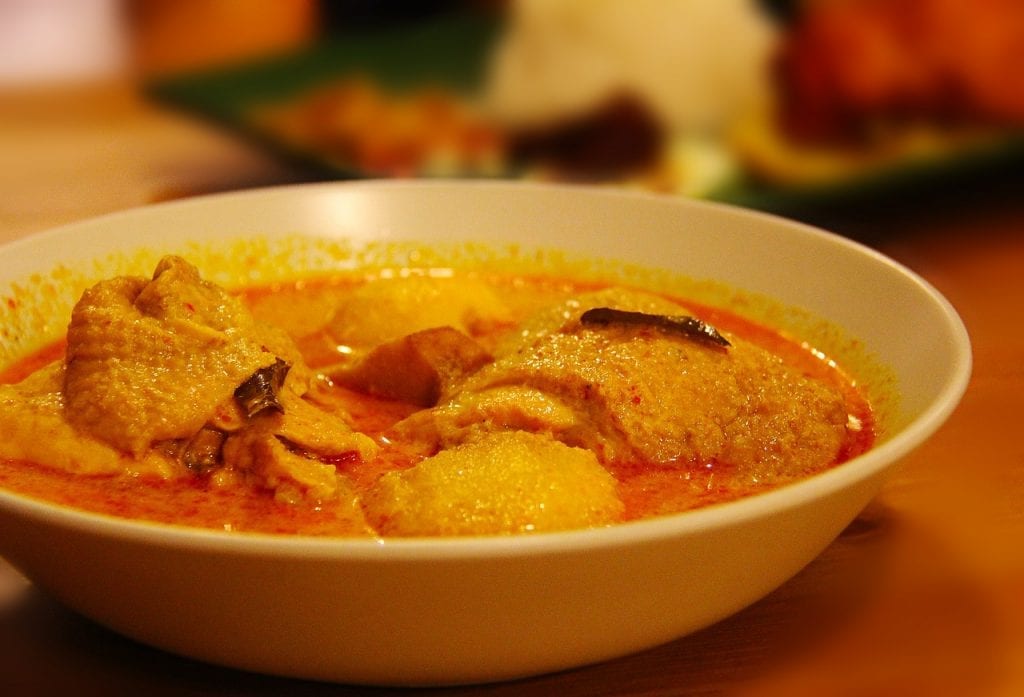 Now, if you have a penchant for spicy food then you have to get your hands on this Northern Indian chicken curry that has heaping tablespoons of jalapeño and red chilies. You can even add more if you want.
Did we mention this recipe of chicken curry also comes with a homemade recipe for garam masala? Check it out if you haven't already!
Recipe for Inspiration: Northern Indian Chicken Curry
Tandoori Chicken Bake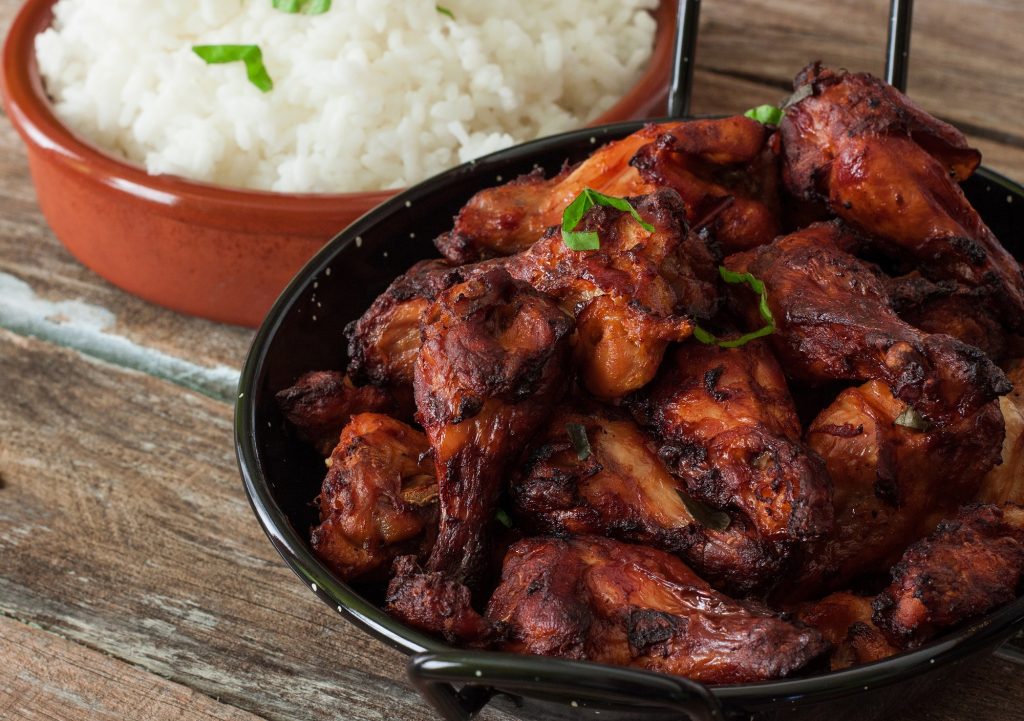 Get ready to bid goodbye to your previous favorites! This tandoori chicken bake has won the hearts of many because of its distinct chargrilled flavor and aroma that pairs well with saffron rice. So think about it, a wildly popular dish as this shouldn't be left out of your Indian dinner recipes to try, don't you think?
Recipe for Inspiration: Tandoori Chicken Bake
Palak Paneer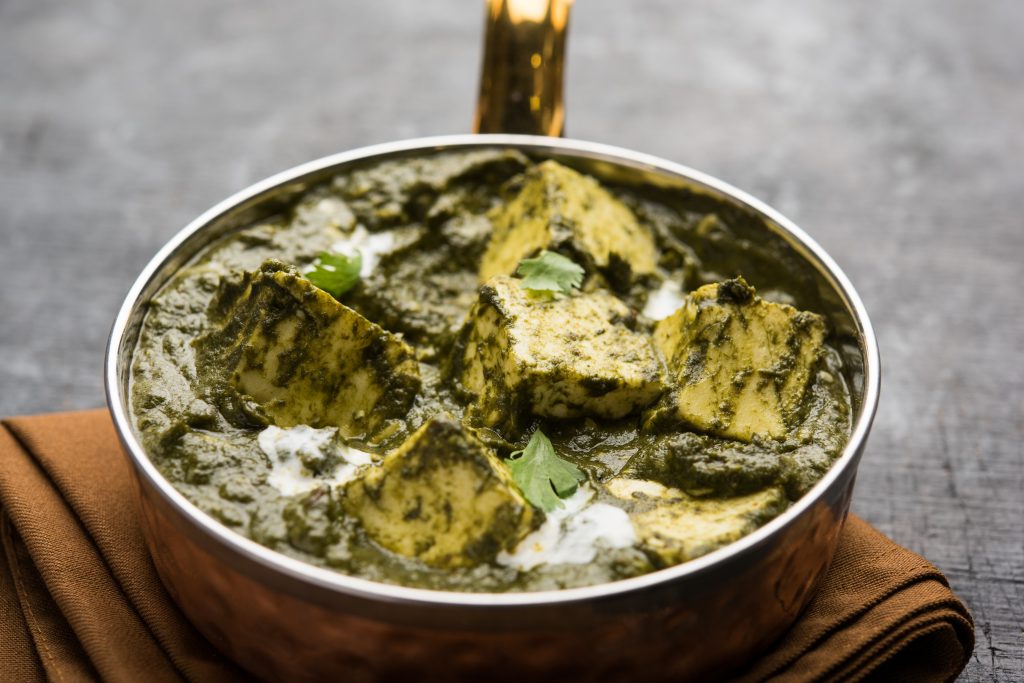 Being one of India's famous dishes, it would be a shame to leave this out of Indian dinner recipes to try. But what is palak paneer, exactly? Palak paneer is a vegetarian dish that consists of paneer (Indian cottage cheese) slathered in pureed spinach curry. Yum!
Recipe for Inspiration: Best Palak Paneer
Malai Kofta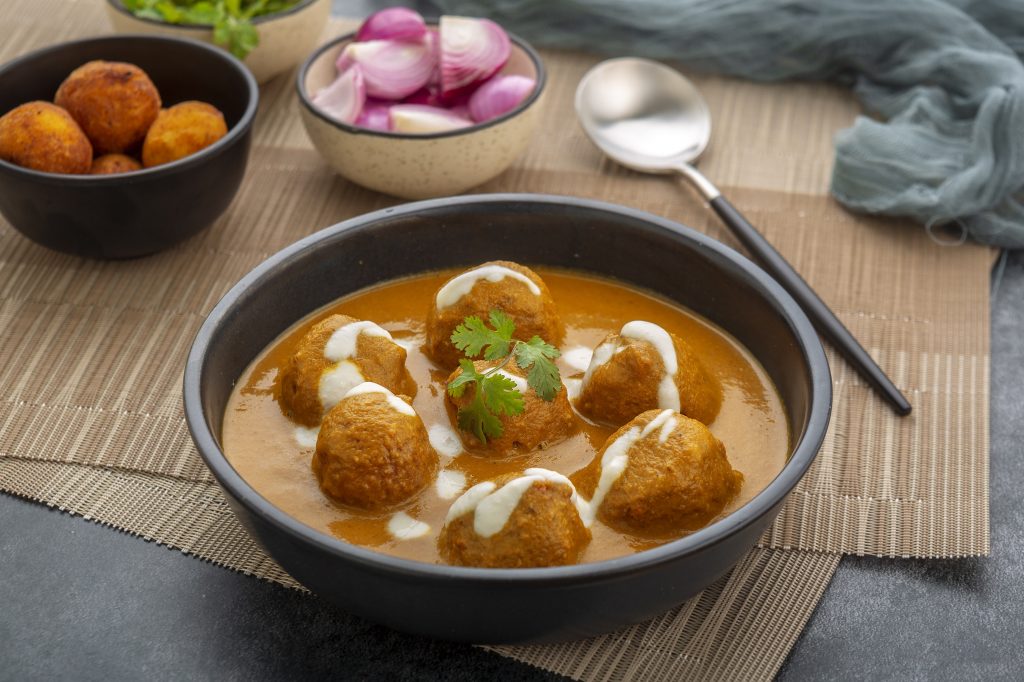 Malai kofta is India's version of cheesy potato balls. Simply put, it's potato balls mixed with delicious grated paneer. This dish looks healthy too, as it's served with creamy gravy made of garlic-ginger paste, tomato puree, garam masala, and other Indian spices.
Recipe for Inspiration: Malai Kofta

Rogan Josh (Lamb Curry)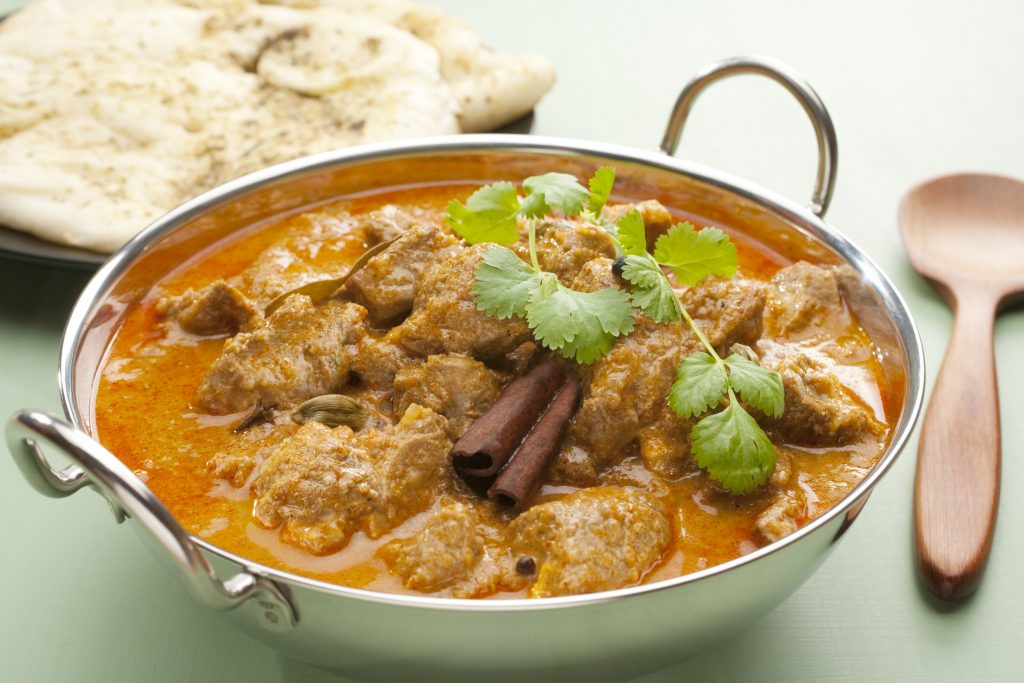 All good things take time. Experience fall-apart-tender lamb meat using this rogan josh recipe. To achieve tender meat, lamb is slowly simmered in creamy tomato curry sauce for almost two hours.
While you wait, think about what wine and sides to pair it with. Basmati rice is the sure answer for those looking for a filling meal, but we heard it's even more incredible paired with Chardonnay.
Recipe for Inspiration: Rogan Josh

Chicken Dum Biryani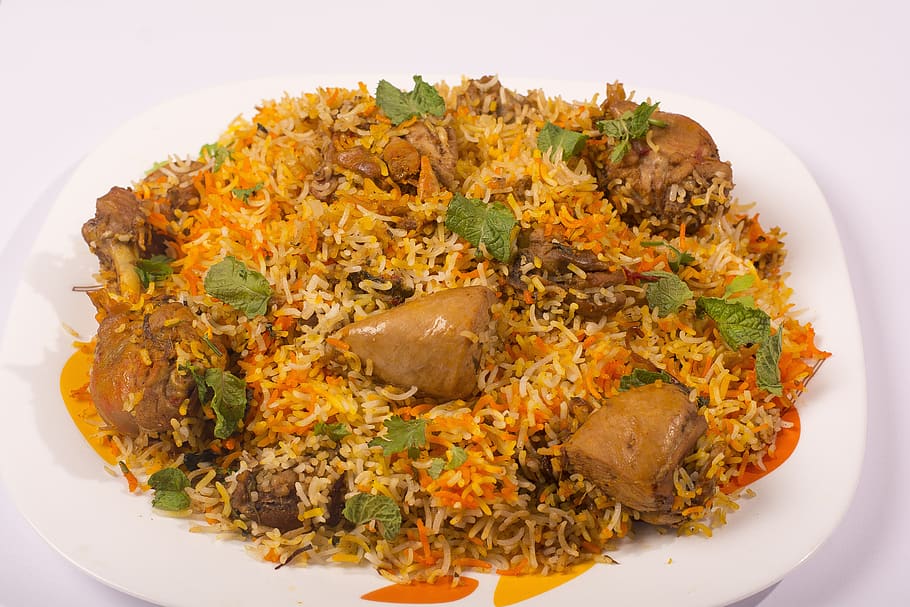 As the name suggests, this recipe utilizes dum pukht cooking or simply dum cooking. In the simplest of terms, it is a way of slow cooking where the pot is sealed and cooked over a very low fire.
What's special about it? The idea of dum cooking is to create a medley of flavors of individual ingredients by slowly cooking them. You can only imagine the aroma wafting out of our kitchen when we tried it. Give this Indian favorite a try and you won't regret it!
Recipe for Inspiration: Chicken Dum Biryani

Indian Chapati Bread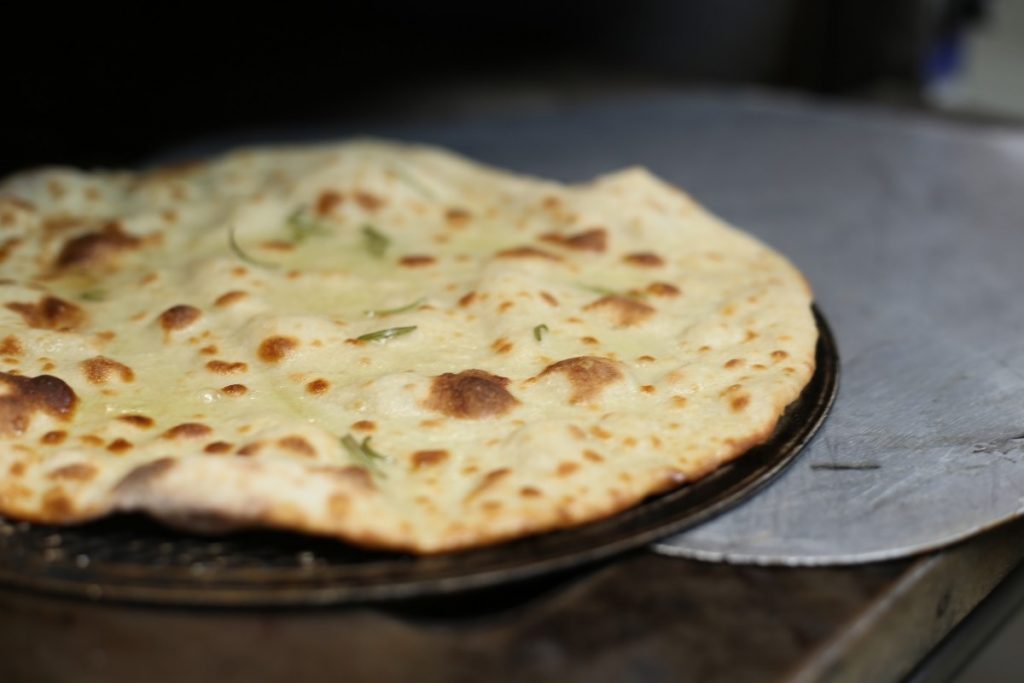 Chapati (an Indian flatbread) is undeniably one of India's most famous food. And for a reason too, as this dish is an Indian staple. You almost always see it in any dish like chicken curry, butter chicken, saag paneer, and more!
So, for a truly authentic Indian dinner, make sure you have this on the dinner table when you try one of the recipes listed here. But if rice is the way to go for you, you can always enjoy this as a sandwich wrap instead.
Recipe for Inspiration: Indian Chapati Bread

Masala Dosa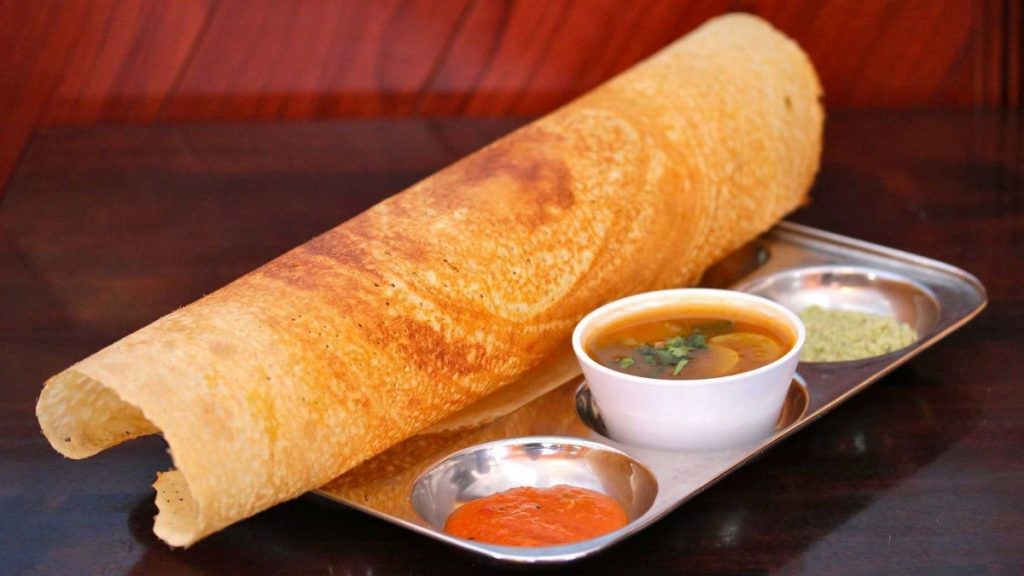 Dosa is a kind of crisp rice and lentil crepes that can be stuffed and served with side dishes. It might be considered as a breakfast snack, but like chapati bread, dosa can be a filling meal and can be served or stuffed with other main dishes.
One of the popular sides of dosa is potato curry. Now, dosa stuffed with flavorful curry is called masala dosa and it can be served with coconut chutney and sambar. Judging by its appearance, it qualifies as a snack we can enjoy any time of the day. As for us, it looks like our next comfort food.
Recipe for Inspiration: Masala Dosa

Lamb Raan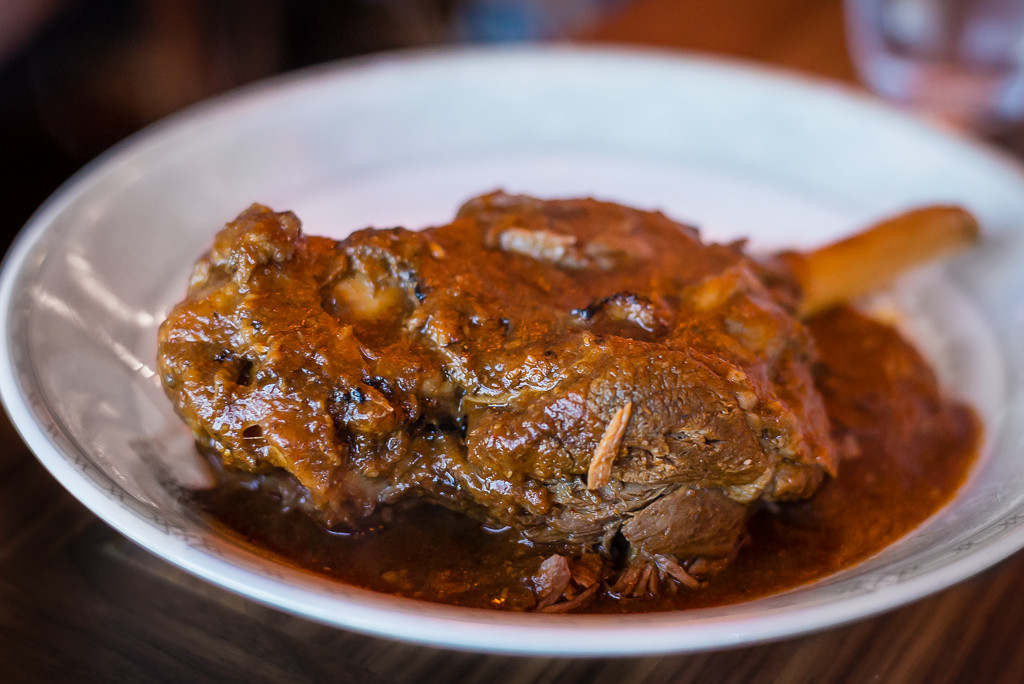 Wow your guests with this roasted leg of lamb known as lamb raan or masala raan. This roasted lamb is marinated in Indian spices for 48 to 72 hours and then oven-roasted to perfection. Now, that explains the tender meat coming off the bone.
This crowd-pleaser is India's equivalent and alternative to traditional roast or Christmas dinner. Unfortunately, you can't order this right off the bat at Indian restaurants. You have to order it at least two to three days before your visit. Good thing we have this recipe that you can easily recreate at home!
Recipe for Inspiration: Lamb Raan

---
Healthy Indian Vegetarian Recipes
Indian cuisine has a plethora of healthy vegetarian dishes. In this section, you'll get a glimpse of dishes that are guaranteed to please you while keeping you healthy!
READ ALSO: 30 Vegetarian Instant Pot Recipes For No-Fuss Meals
Bisi Bele Bath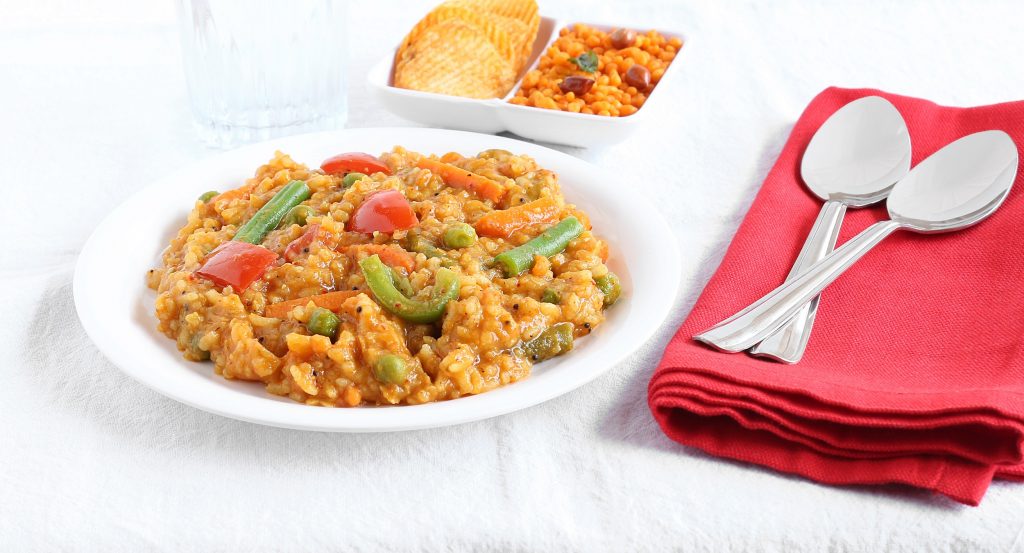 This delicious but healthy meal is made with rice, lentils, and a few vegetables like carrots, peas, and aubergines.
If you want to get a taste of traditional Indian food, then don't skimp on this and add it to your list of Indian dinner recipes to try.
Recipe for Inspiration: Bisi Bele Bath

Vegan Chana Masala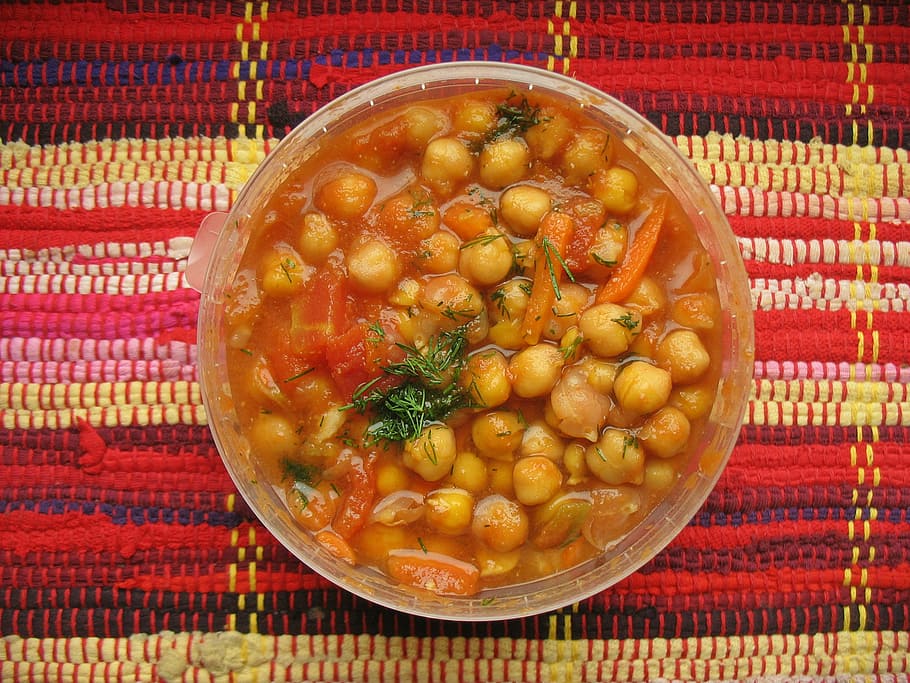 Introducing the newest recipe you can add to your repertoire: vegan chana masala! This dish is vegan and gluten-free. So, feel free to add it to your list of healthy Indian dinner recipes.
Recipe for Inspiration: Quick Vegan Chana Masala

Creamy Saag Paneer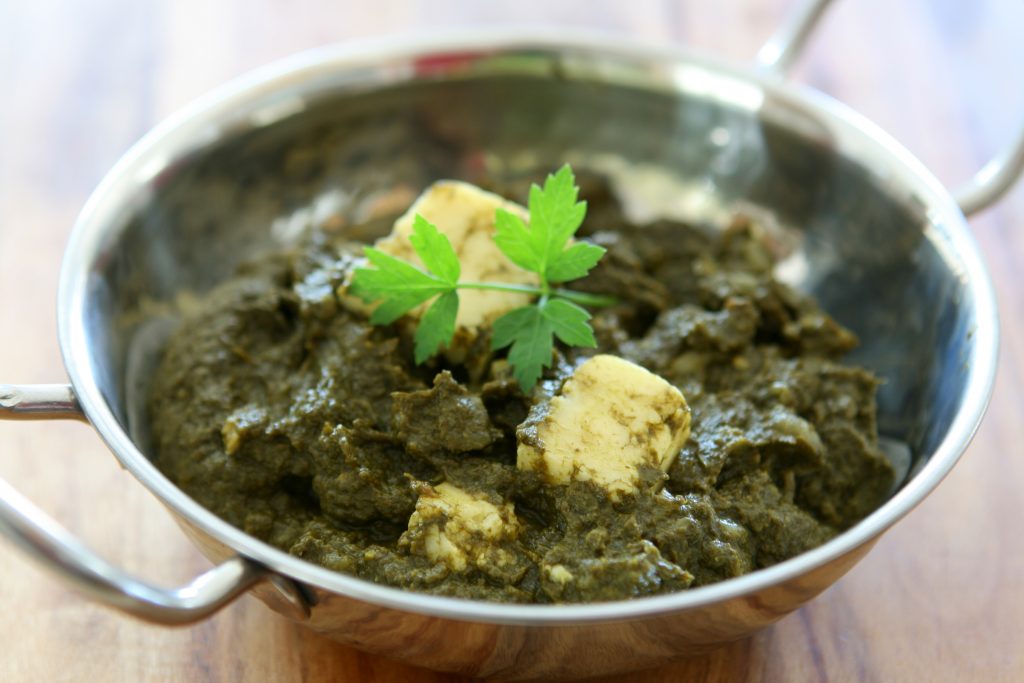 Next on our list of Indian dinner recipes is this creamy saag paneer made of sauteed spinach and paneer seasoned with cumin, garam masala, turmeric, and cayenne pepper. It's also made creamy by adding coconut milk.
Recipe for Inspiration: Creamy Saag Paneer
Aloo Gobi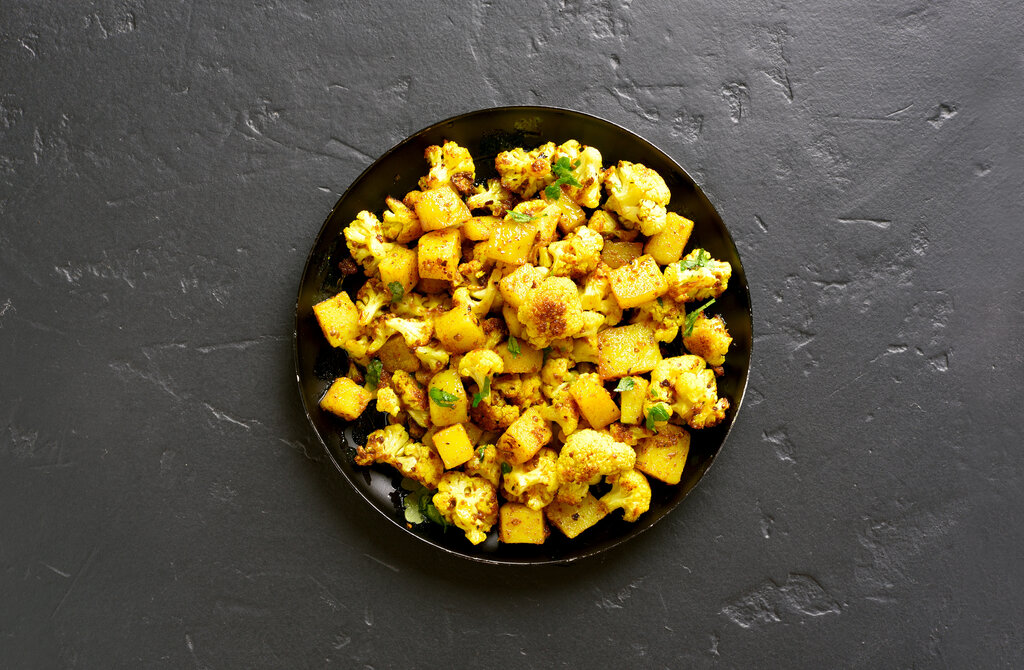 Aloo gobi is loaded with healthy servings of cauliflower and potatoes slathered with delicious curry sauce. If you love curry as much as we do, then you'll instantly love this vegetarian dish!
Recipe for Inspiration: Aloo Gobi
Vegetarian Palak Moong Dal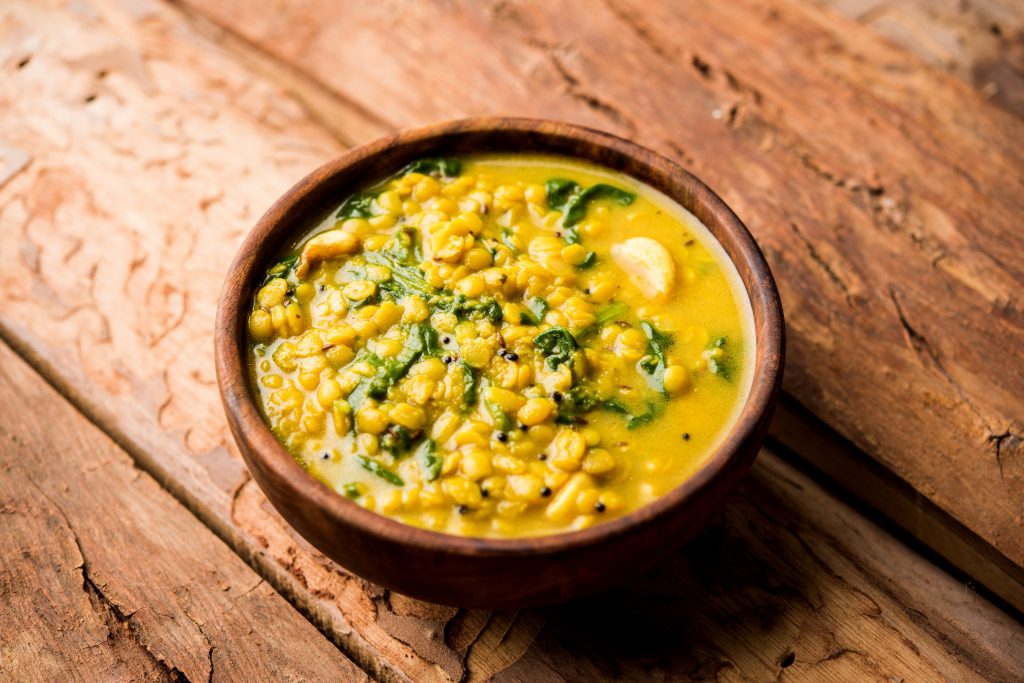 Considered as Indian comfort food, palak moong dal is a soup infused with spicy flavors of cayenne, cumin, and turmeric. True to its name, the star of this dish is moong dal (yellow lentils). The addition of moong dal gives this dish a slightly sweet and nutty flavor that helps balance the bitter taste.
Recipe for Inspiration: Vegetarian Palak Moong Dal
Vegetable Biryani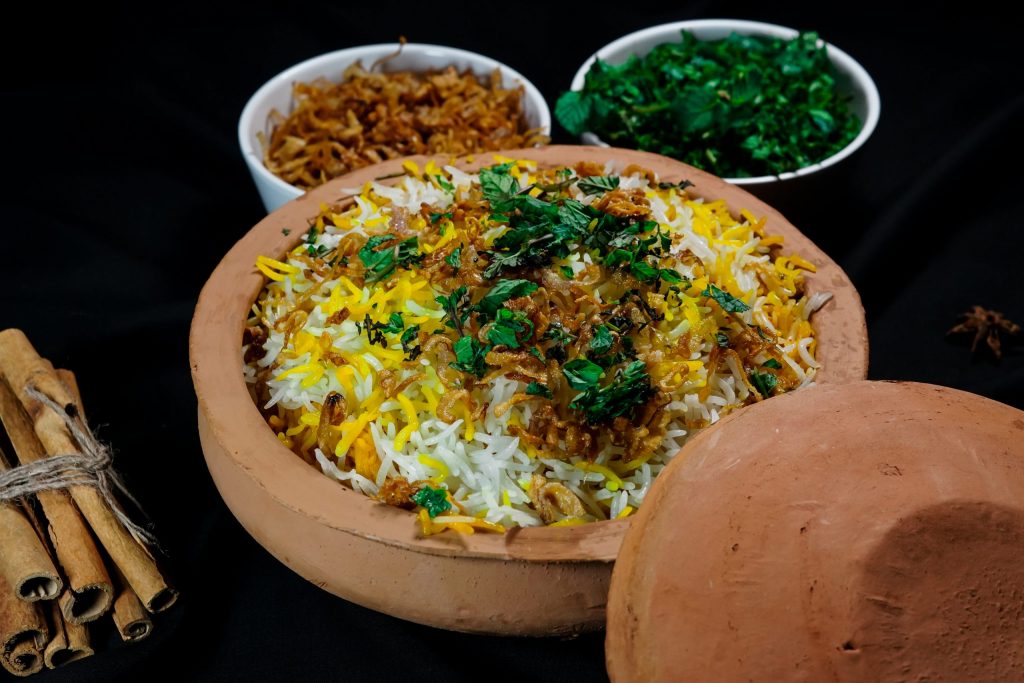 Just because you're vegetarian doesn't mean you can't enjoy this famous dish from India. All the same, basmati rice is heavily flavored with Indian spices. But we did say it's the easy, fuss-free version. So, in this recipe, you can skip some steps like toasting and grinding. You can add spices right away and the resulting dish will be just as tasty as the original.
Recipe for Inspiration: Easy Vegetable Biryani
Cauliflower, Potato, and Pea Curry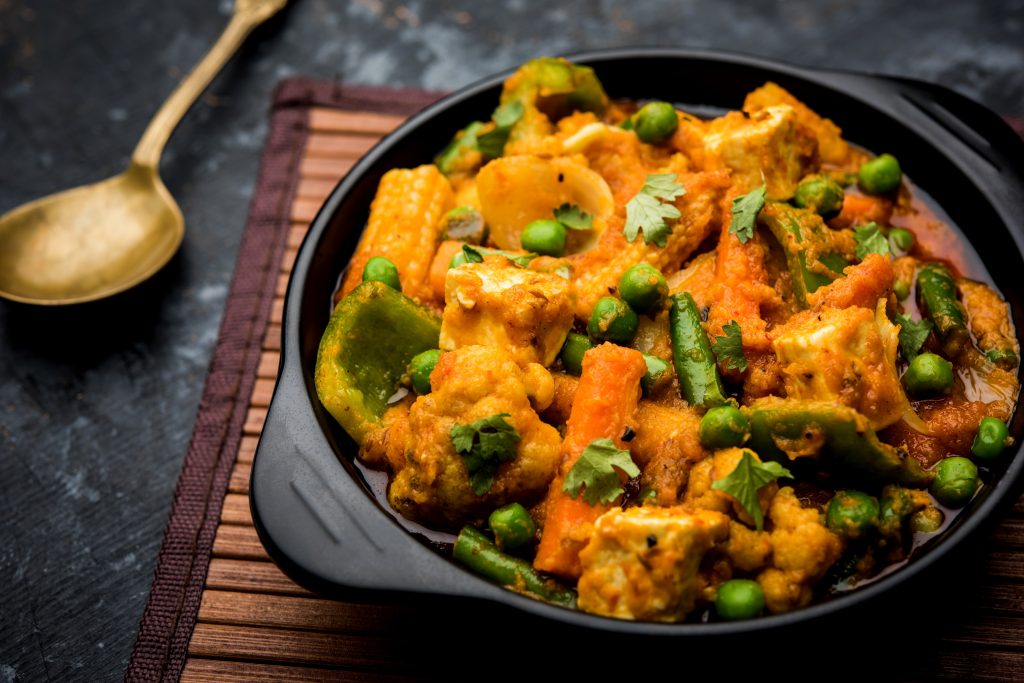 This dish can be eaten as a main or as a side dish. However you want to enjoy it, this hearty Indian soup is sure to please you just as the chicken curry everyone loves.
Recipe for Inspiration: Cauliflower, Potato, and Pea Curry
Chole Bhature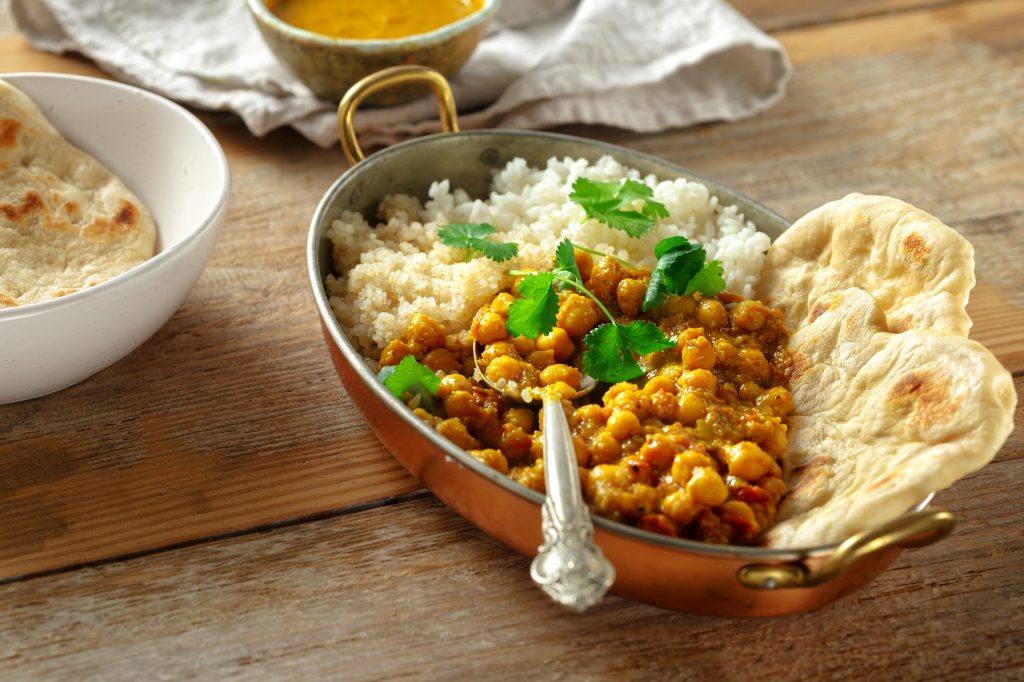 Last on our list, but definitely not the least, is this chickpea curry best enjoyed with bhatura (a soft and fluffy leavened bread). Being one of the most popular dishes in India, missing out on this dish is a shame. Do we need to say more? This is another Indian dinner recipe you should never miss out on!
Recipe for Inspiration: Chole Bhature