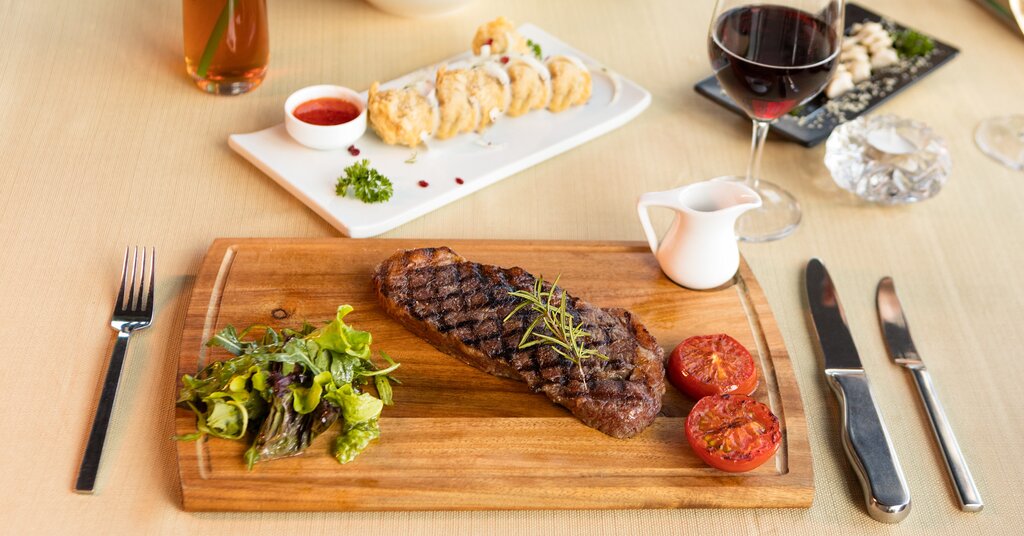 35 Steak Dinner Ideas for A Fancy Weeknight Meal
If you're planning a romantic night, serving steak is one way to please your special someone. The good thing is there are easy but fancy steak dinner ideas to make your significant other's heart flutter. While we're all for some succulent eye of round steak from the finest steak restaurant, cooking a fancy homemade dinner makes your date nights even more memorable. Without much ado, here are our favorite steak recipes that are all easy, delicious, and restaurant-worthy.
---
Easy Steak Recipes
These steak meal ideas might look intimidating, but they're surprisingly easy to make! Bring out your favorite red wine as you enjoy these easy steak recipes at home. 
Chicken Fried Steak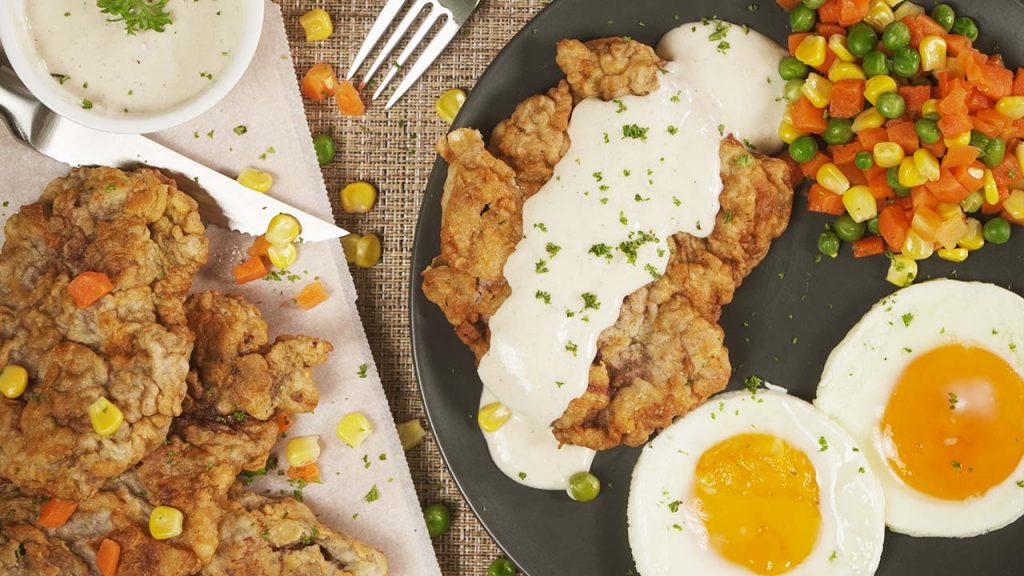 Your steak dinner menu ideas should include this chicken fried steak. Despite the name, this steak recipe is not made of chicken. The main star here is a tender beef steak which is breaded with eggs and pan-fried to perfection — the same way you would cook a crispy fried chicken. Although, it's the creamy gravy that steals our hearts. 
Recipe for Inspiration: Chicken Fried Steak with Creamy Gravy
Carne Asada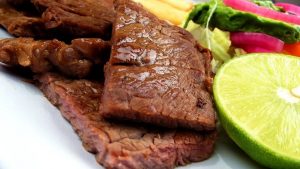 If you ever find yourself in need of something fancy and easy steak dinner, you might want to give this Chipotle-inspired carne asada a try. Sure, the blend of flavorful spices can already do wonders on the skirt steak pieces. But try to drizzle the meat with lime juice and top it with cilantro, and you're on your way to serving one of the steak dinner recipes ever. 
Recipe for Inspiration: Chipotle Carne Asada Recipe (Copycat)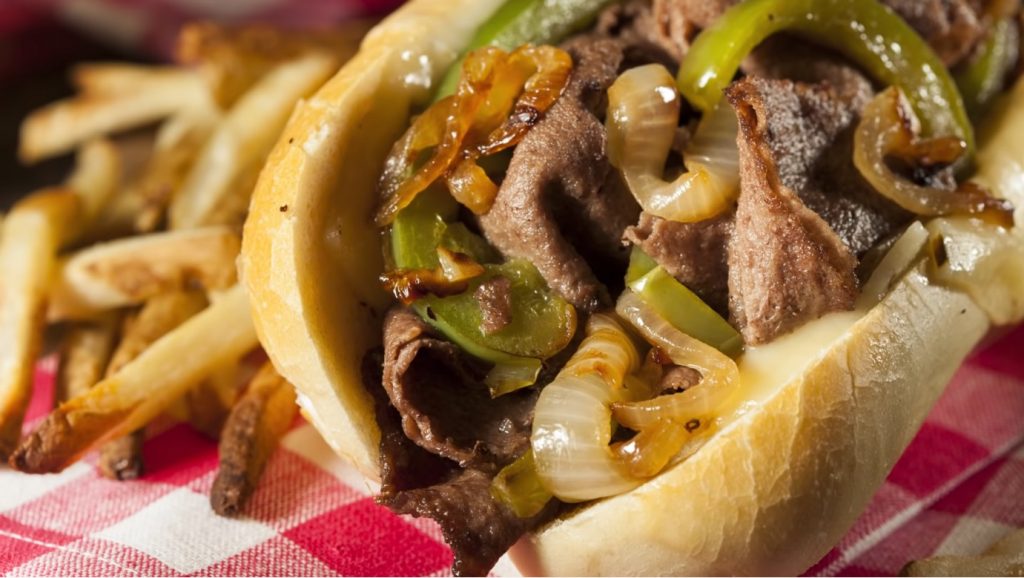 When you realize how easy it is to prepare a Philly cheesesteak recipe, you will probably make this steak and cheese sandwich again and again. Melted cheese atop a soft hoagie with a flavorful steak and sautéed veggies is the ticket to another filling cheat day. What's great about this recipe is you can also customize it to your liking. So, feel free to add chili flakes or cheese wiz to amp up your meal. 
Recipe for Inspiration: Philly Cheesesteak
Beef Steak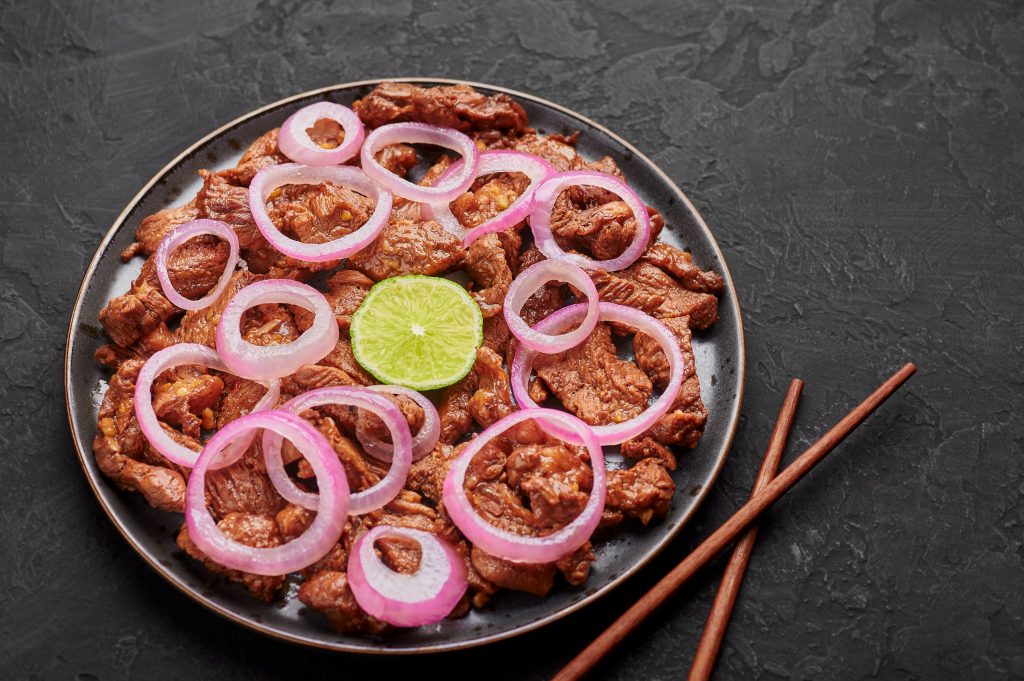 A tender cut of beef makes for a great steak dish, especially when it is marinated with a flavorful sauce. Enter this beef steak recipe. Delicious and easy to prepare, this steak meal only needs a handful of ingredients. Plus, you will have a fancy dinner after an hour or so. 
Recipe for Inspiration: Beef Steak
Pepper Steak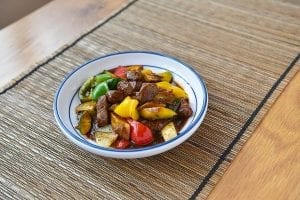 Make this sumptuous pepper steak using your reliable crockpot. Tender sirloin strips that are slowly cooked with various veggies and a rich broth are a meal like no other. After tossing in all the ingredients, you'll still have spare time to whip up yummy sides for your steak.
Recipe for Inspiration: Crockpot Pepper Steak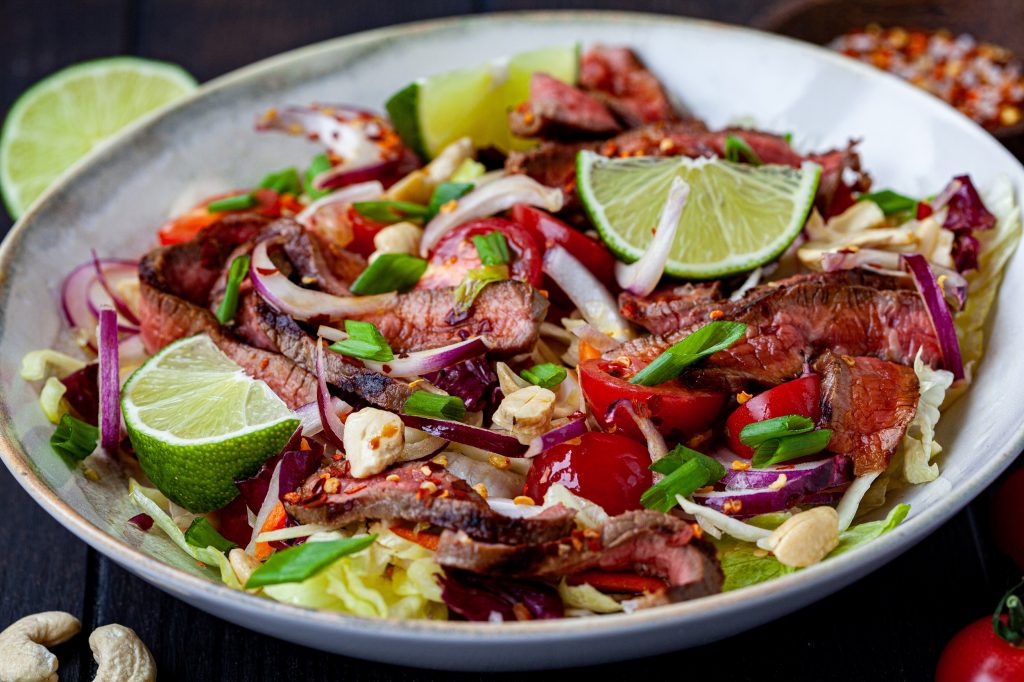 For an Asian-inspired steak meal, you can whip up this Thai beef salad. This recipe uses coriander leaves, cucumber, beef rump steak, and other flavorful ingredients. Best of all, it only takes less than an hour to make this refreshing and tasty beef salad. 
Recipe for Inspiration: Thai Beef Salad
Steak and Potatoes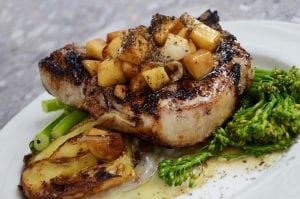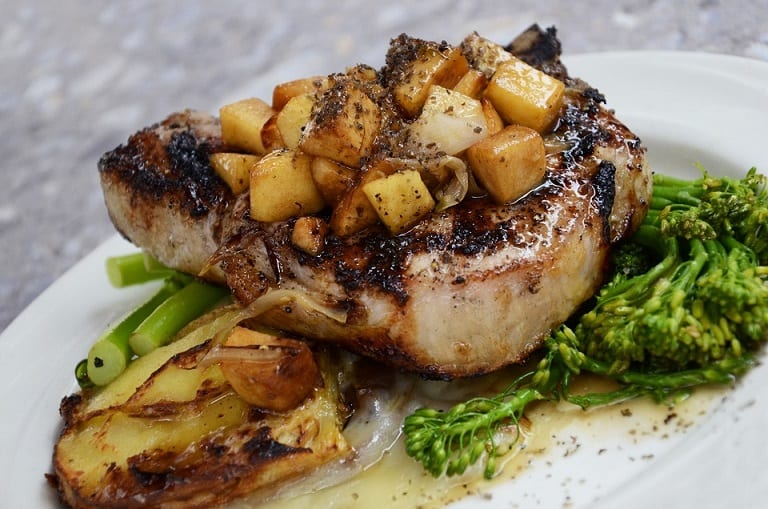 Steak and potatoes have always been a great pair. That's why you can never go wrong with this belly-filling easy steak recipe. Season the potatoes with salt, paprika, rosemary, and olive oil after boiling them. Meanwhile, rub your steaks with garlic, salt, and pepper. Bake them together, and enjoy a lavish steak dinner in no time. 
Recipe for Inspiration: Oven-Baked Steak and Potatoes
Butter Garlic Herb Steak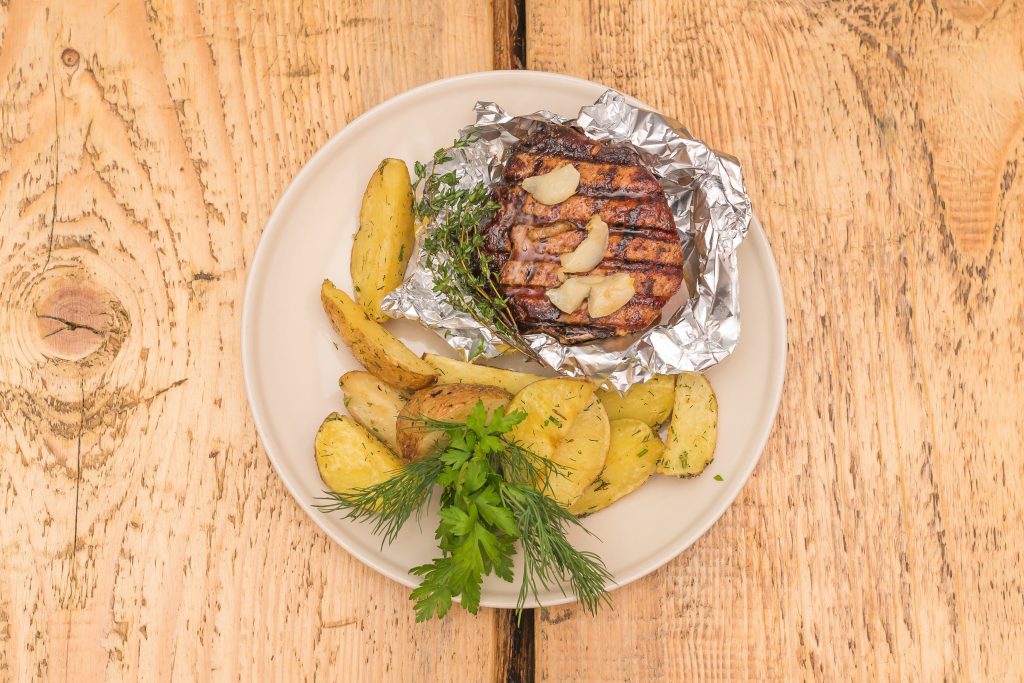 Quick steak recipes are the way to go if you're in a time crunch yet still want something fancy. So, whip up this 30-minute steak recipe if you're in a hurry. Tender top sirloin steak is cut into cubes and cooked with veggies, butter, garlic, and fresh herbs to make one of the best cube steak dinner ideas ever. 
Recipe for Inspiration: Butter Garlic Herb Steak Foil Packets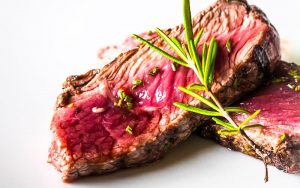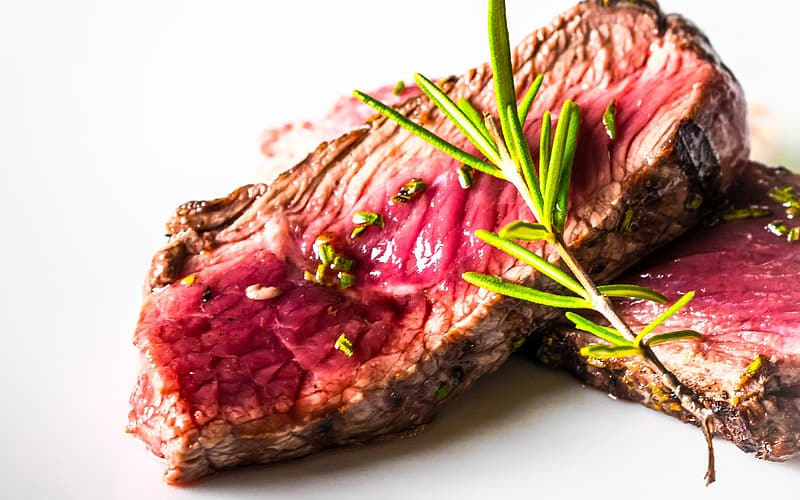 Prepare to hear praises from your guests if you serve this juicy and tender steak at your next dinner party. After all, the sous vide cooking method enhances the flavor and the texture of steak meat. Make sure that the thick and juicy rib-eye steak is well-seasoned with rosemary and garlic.
Recipe for Inspiration: Sous Vide Steak
Salisbury Steak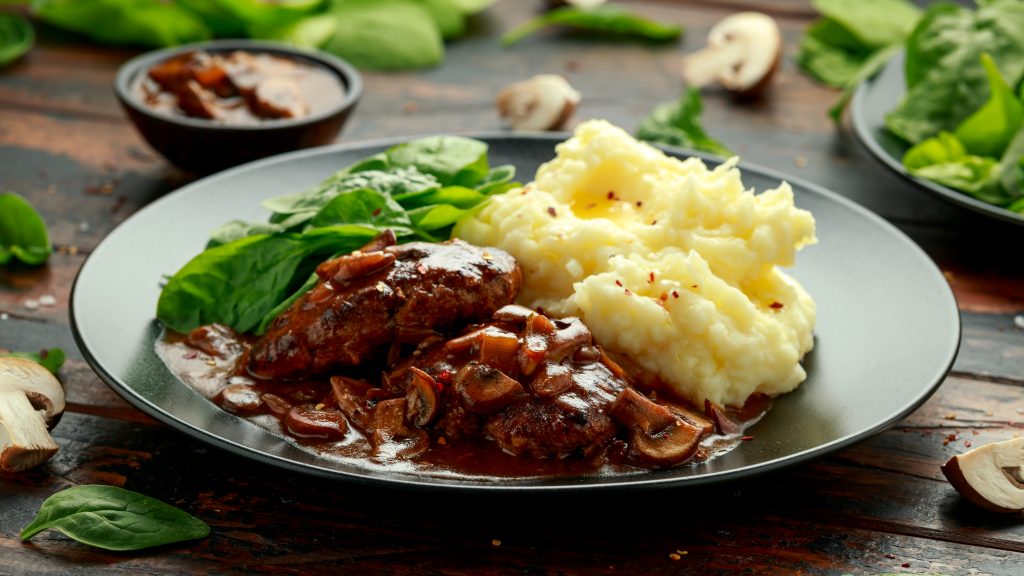 If you're looking for an easy yet fancy steak, the search is finally over. Here's a sumptuous Salisbury steak recipe that's perfect for a luxurious dinner. This recipe calls for lean ground beef, mushrooms, flavorful sauce, and other delicious ingredients. 
Recipe for Inspiration: Instant Pot Salisbury Steak
---
Grilled Steak Dinner Ideas
There are different ways to cook steak, from grilling to frying. Although we must say that grilling creates the juiciest steak ever. Here are some grilled steak recipes that we love to cook on repeat, whether it is a date night or a backyard party.
Sirloin Steak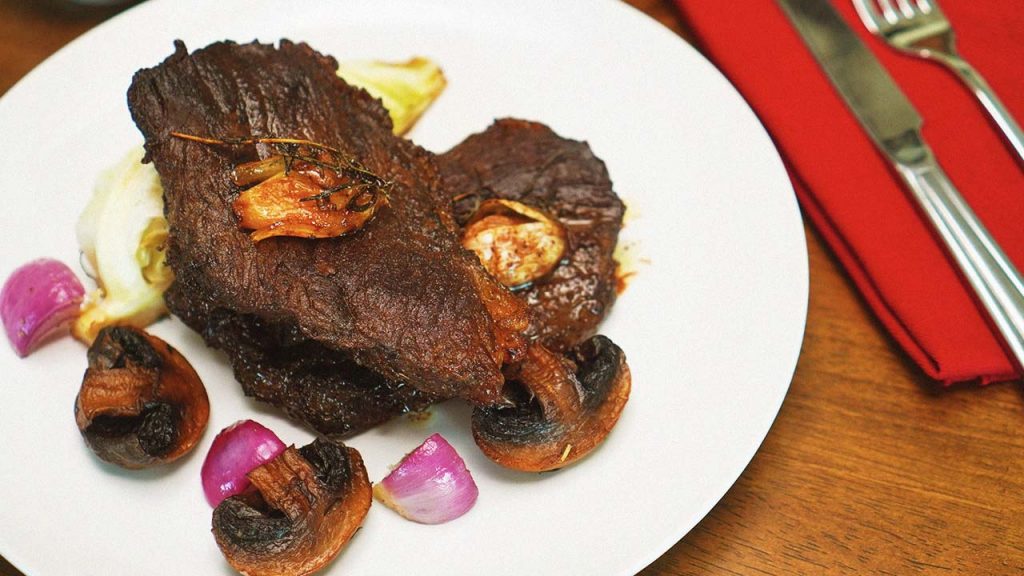 There is a slew of sirloin steak dinner ideas out there, including this easy recipe. And while steaks are often grilled or pan-seared, the sirloin steak here is cooked in the oven. The result is one tasty steak dish! We suggest that you let the cooked steak rest first to retain (and even elevate) its juiciness.
Recipe for Inspiration: Oven-Grilled Sirloin Steak
Grilled Steak With Herb Butter Sauce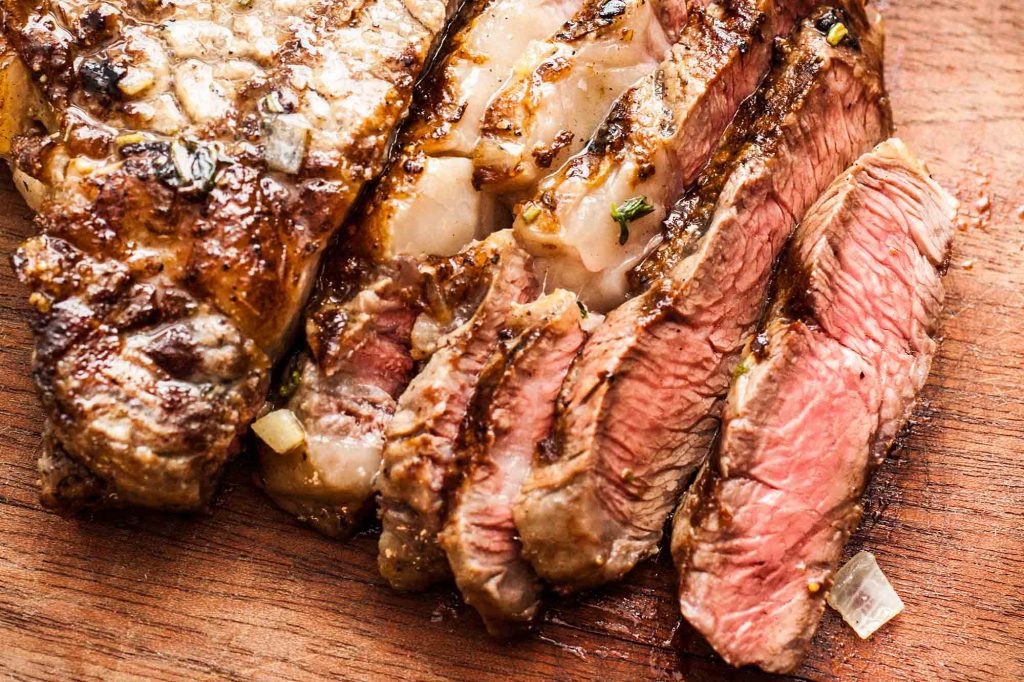 Cooking steak on the grill is often the final mark to unravel the succulence of any steak. Although, a flavorsome herb butter sauce is also another key to elevate your steak dinner. Serve this grilled steak recipe with butter sauce at your next dinner party and impress your guests straight away! 
Recipe for Inspiration: Grilled Steak With Herb Butter Sauce
Strip Steak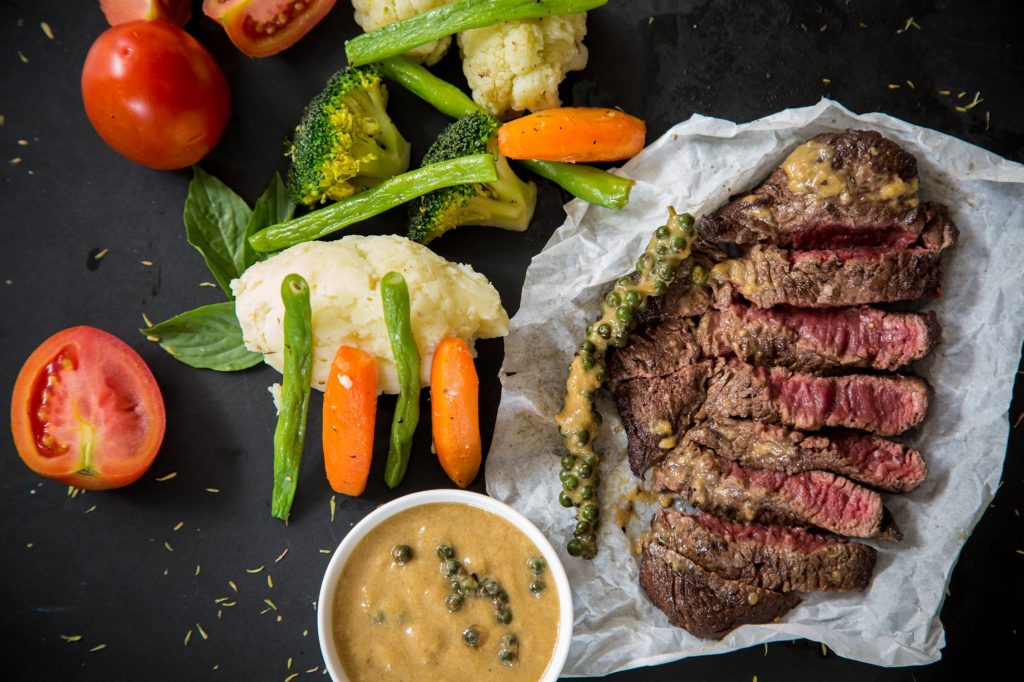 Are you running out of grilling ideas for dinner? Then check out this strip steak recipe. We combine the juicy strip steaks with grilled cauliflower, asparagus, and bell peppers. With such a combination, it's no wonder this quick steak dish is among our favorite steak recipes. Enjoy this wonderful meal with a delightful garlicky olivada relish on the side.
Recipe for Inspiration: Strip Steak, Vegetables with Garlicky Olivada
Tri-Tip Roast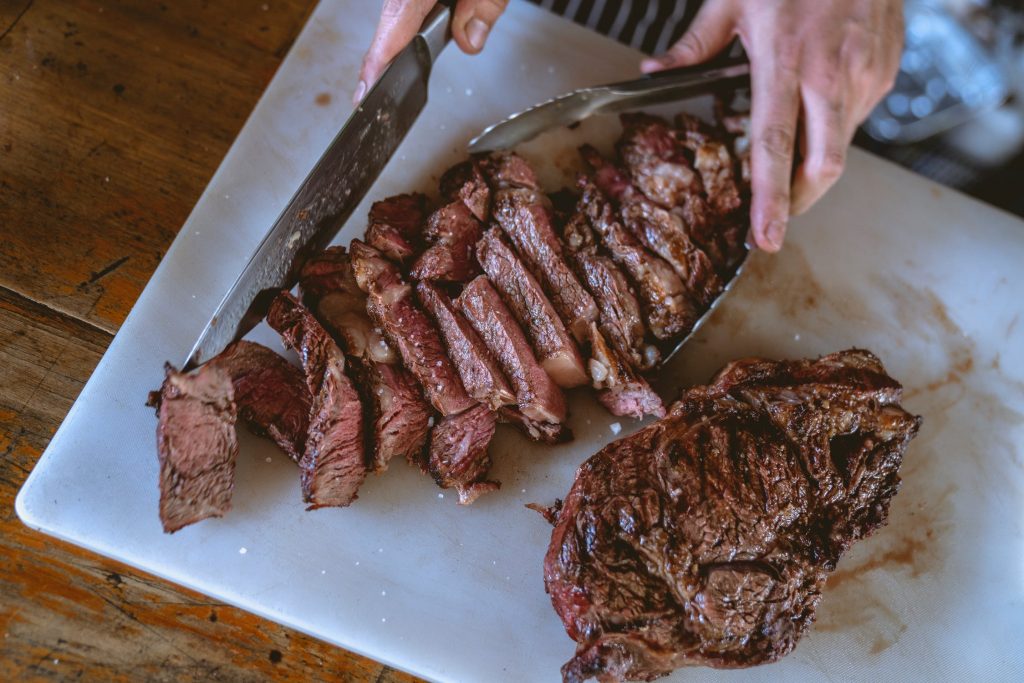 In search of steak meals ideas for your fancy weeknight dinner with the family? We suggest this easy tri-tip roast recipe! The trip-tip steak, which is marinated in oil with brown sugar, garlic, and cayenne, is sure to be a dinner hit! You can cook it either in the oven or on the grill, it's all up to you. 
Recipe for Inspiration: Easy Tri-Tip Roast
BBQ Steak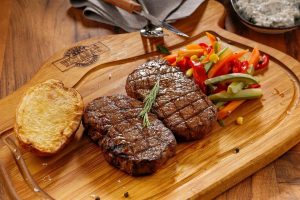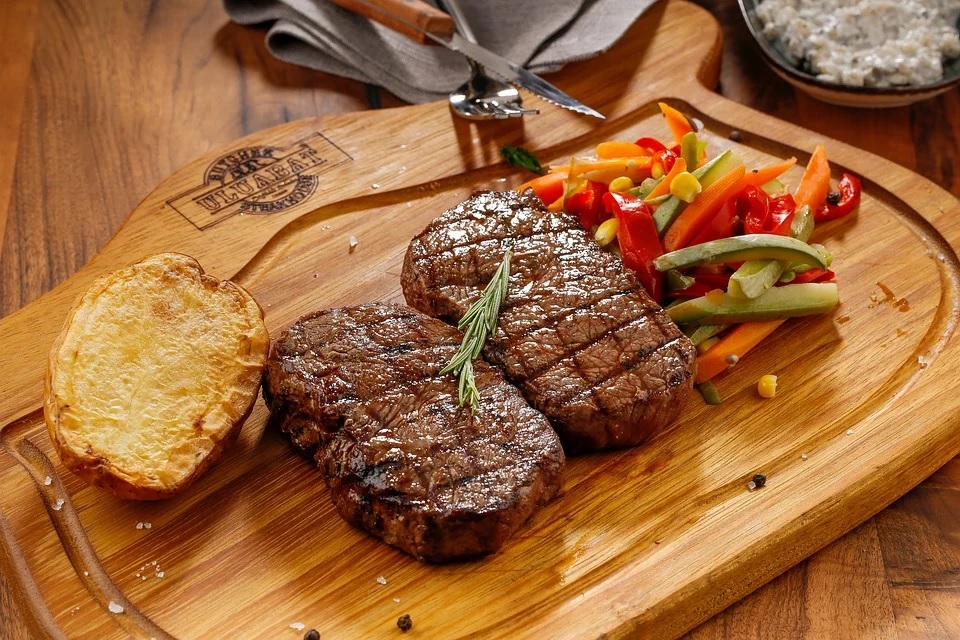 Are you looking for barbeque ideas for dinner or your next cookout? Lucky for you, we have the perfect recipe for such an event. Presenting this barbecue steak recipe! Pro-tip: slathering the meat with a flavorful marinade is the key to having a mouthwatering meal. Feel free to cook the steak to your preferred doneness.
Recipe for Inspiration: BBQ Steak
Grilled Flank Steak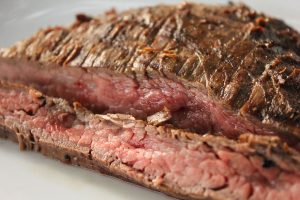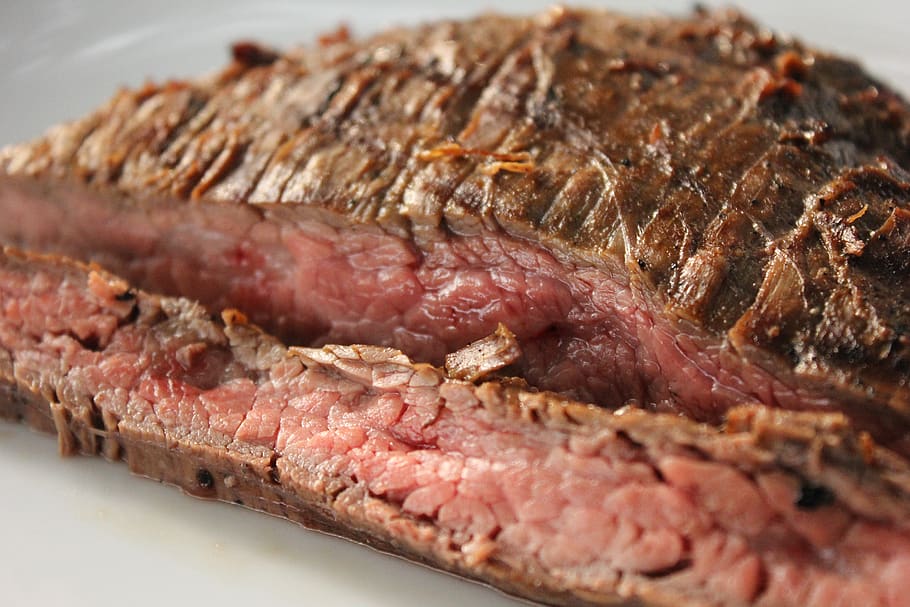 The best-grilled steak recipe can turn an ordinary night into something extra special. And among the most succulent steak dishes out there, this grilled flank steak is one of our favorites. We took it to another level by adding tomatoes, black beans, and corn. Get ready to have delicious steak food in just 30 minutes!
Recipe for Inspiration: Grilled Flank Steak with Black Beans
Grilled Filet Mignon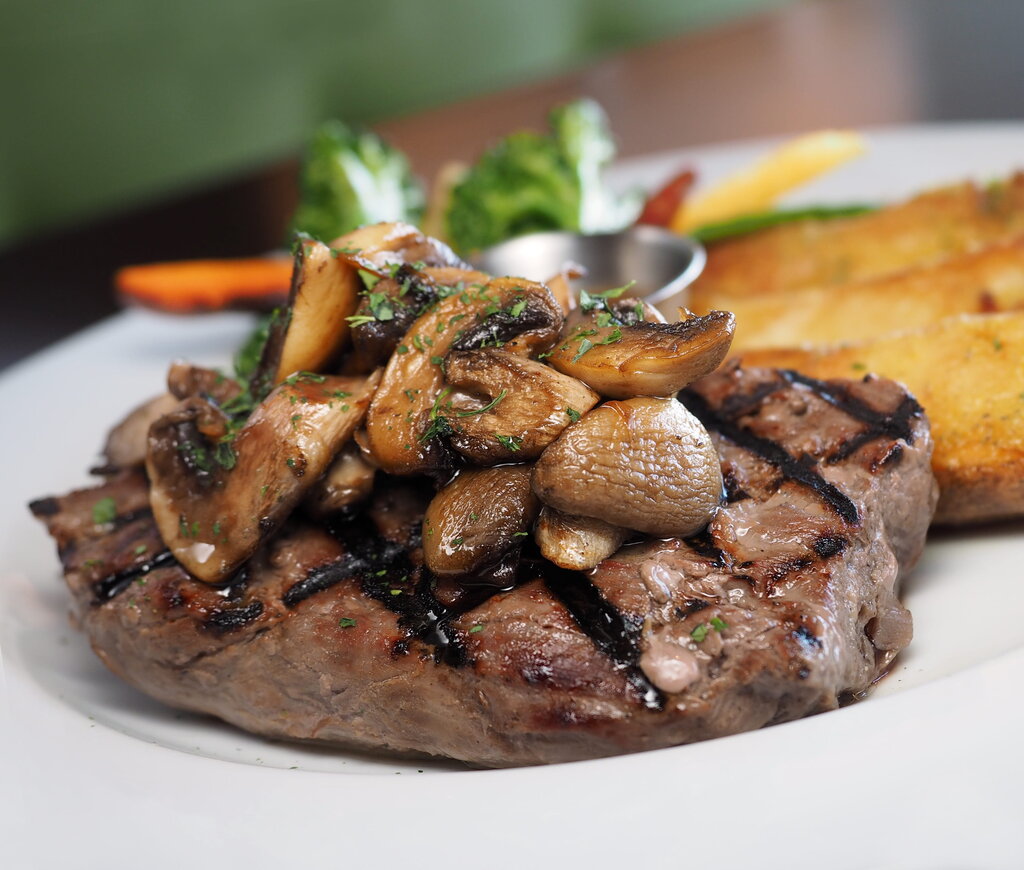 You can elevate any occasion with the most succulent grilled steak recipes, like this filet mignon recipe that's cooked on the grill. Know what sets this grilled steak apart? It's smothered in a rich fig essence and demi-glace sauce. Top the juicy beef with onions and mushrooms and you're good to go.
Recipe for Inspiration: The Capital Grille Filet Mignon (Copycat)
Grilled Skirt Steak Skewers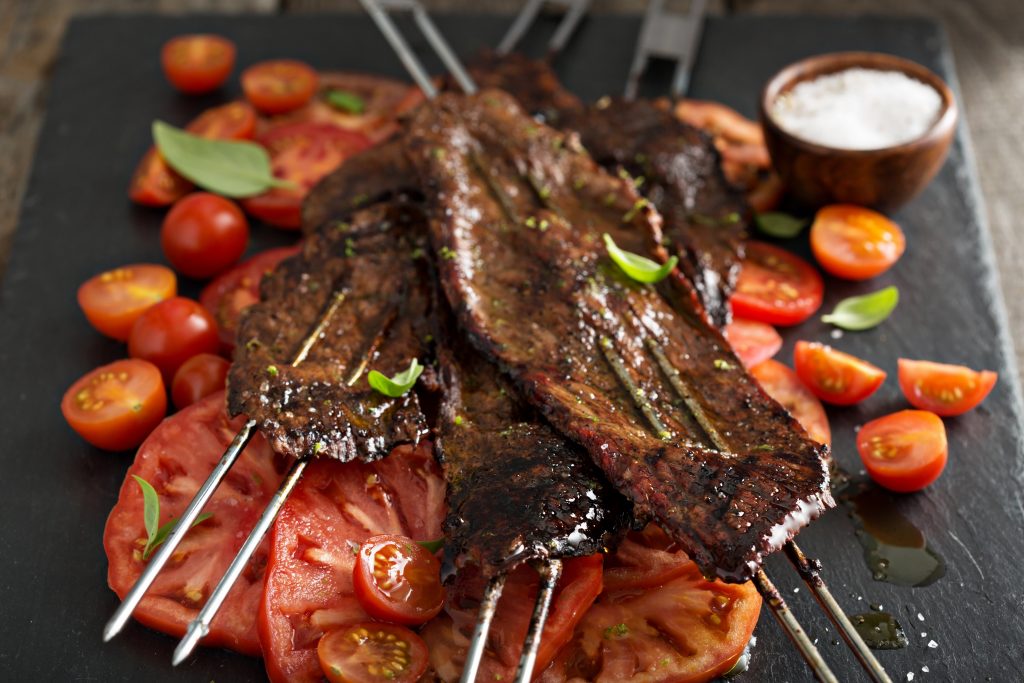 Any cookout or backyard party will not be complete without the perfect grilled steak like this one. Before grilling these skirt steak skewers, marinate the meat with honey, ginger, soy sauce, and red chili pepper flakes for 30 minutes. And the best part? You're more or less an hour away from a mouthwatering steak meal!
Recipe for Inspiration: Grilled Skirt Steak Skewers
Grilled Balsamic Steak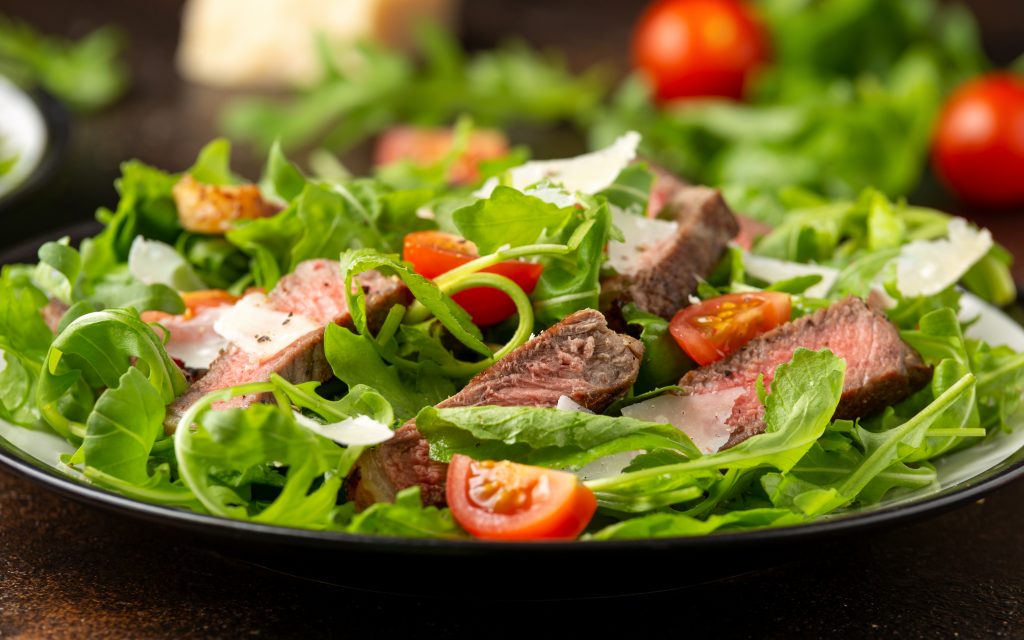 The secret to having a flavorful grilled steak is marinating the meat first before tossing it on the grill. So, this recipe uses vinegar, herbs, and other foodstuffs to make a tasty marinade. Grilled steaks are excellent by themselves, but serving them with an arugula-tomato salad adds a refreshing element to the dish.
Recipe for Inspiration: Grilled Balsamic Steak with Tomatoes and Arugula
Steak Fajitas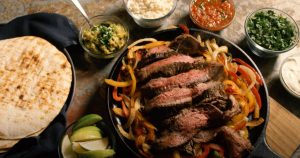 Fire up the grill for this steak fajitas recipe, and put a belly-filling meal on the table! The steaks sit in a flavorful marinade that's made of cumin, chili powder, Worcestershire sauce, and other flavorings for four hours. And it will only take half an hour for this smokey-citrusy steak meal to cook. 
Recipe for Inspiration: Grilled Steak Fajitas
---
Healthy Steak Recipes
While we all love juicy and marbled grilled steaks, there are also healthy steak dinner ideas that will give your night a fancy yet healthy spin. Try your hands at any of these simple steak recipes tonight. 
Ribeye Steak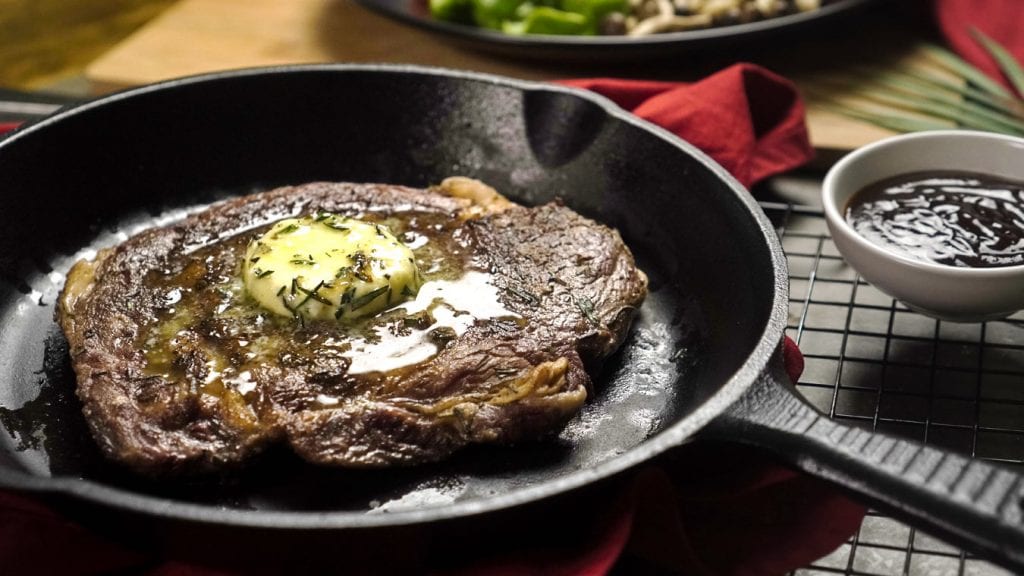 On the prowl for steak recipes for dinner? This one makes mouthwatering rib-eyes that you can dress with herby brown sauce. Serve this pan-seared rib-eye steak with oven-roasted vegetables for a healthy and fancy meal.
Recipe for Inspiration: Rosemary Ribeye Steak With Roasted Veggies
Flat Iron Steak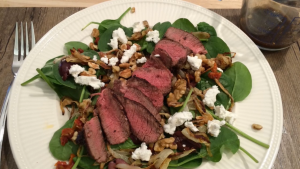 Perfectly grilled flat iron steak over a bed of spinach salad is a delicious weeknight win. Topping this dish with red wine sauce, Italian dressing, and crumbled blue cheese makes it even more scrummy than it already is. And the fact that the ingredients only consist of a few items is another reason to love this easy steak recipe!
Recipe for Inspiration: Flat Iron Steak and Spinach Salad
Steak Salad With Lemon Vinaigrette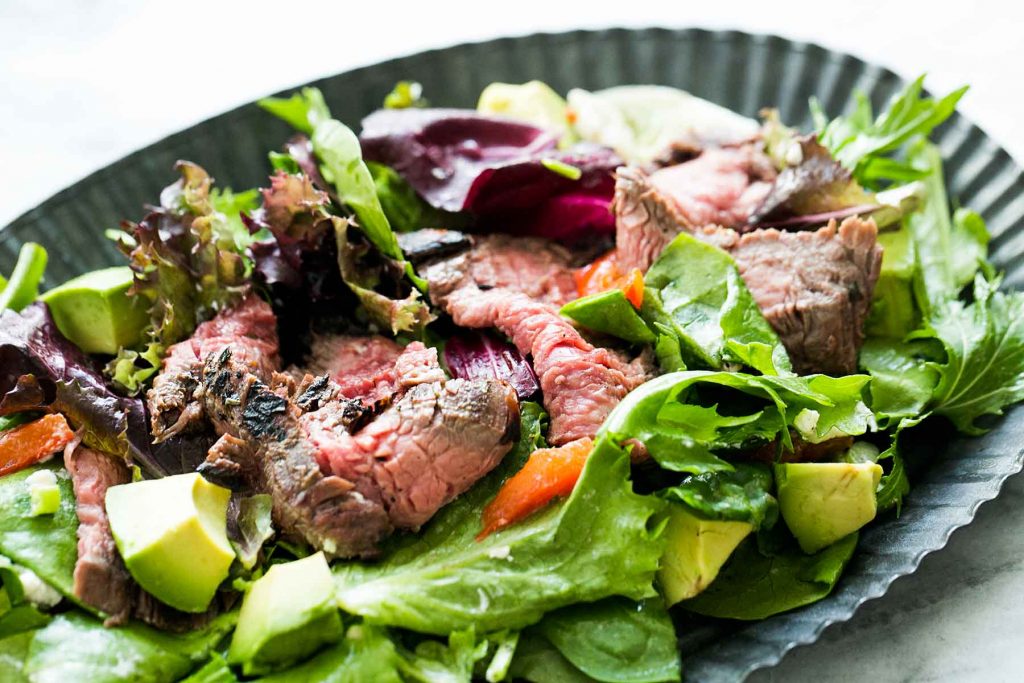 Salad and steak, without a doubt, make for the best dinner recipes. In this recipe, you season a flank steak with a pinch of salt, then pan-sear it to brown perfection. Meanwhile, various classic veggies such as lettuce greens, arugula, and scallions make up the salad. For the dressing, this recipe uses lemon juice, extra virgin olive oil, and Dijon mustard. 
Recipe for Inspiration: Steak Salad With Lemon Vinaigrette
Marinated Flank Steak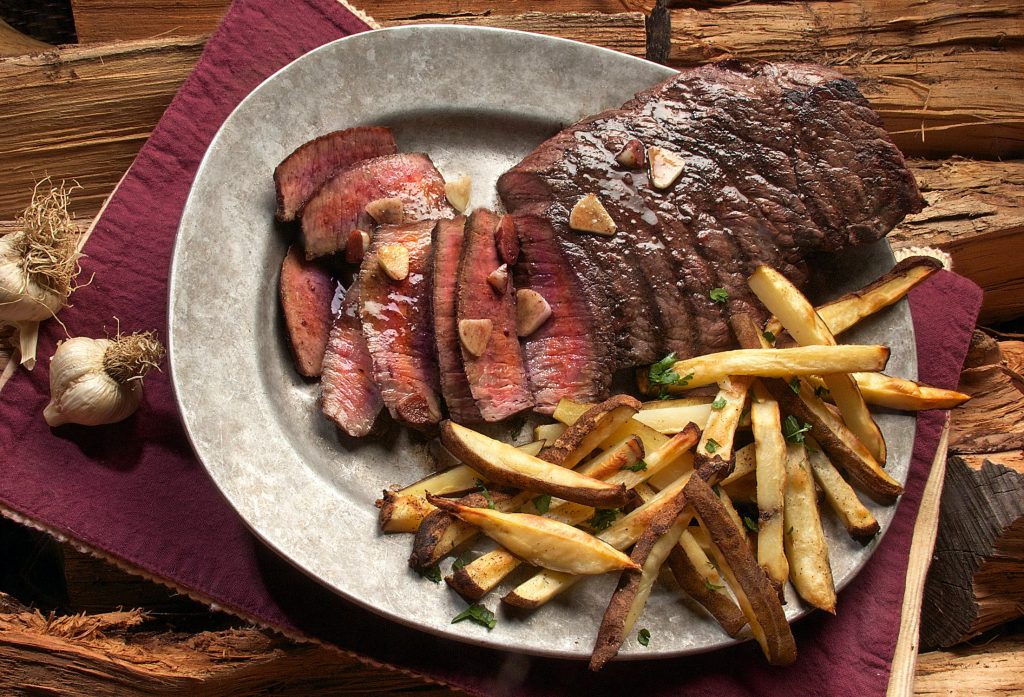 The secret to many palatable steak dishes? Drenching the steaks in a flavorful marinade before cooking, that's what! And we did just that in this marinated flank steak recipe. The Asian-style soy and various spices make this steak completely irresistible without much effort.
Recipe for Inspiration: Soy Marinated Flank Steak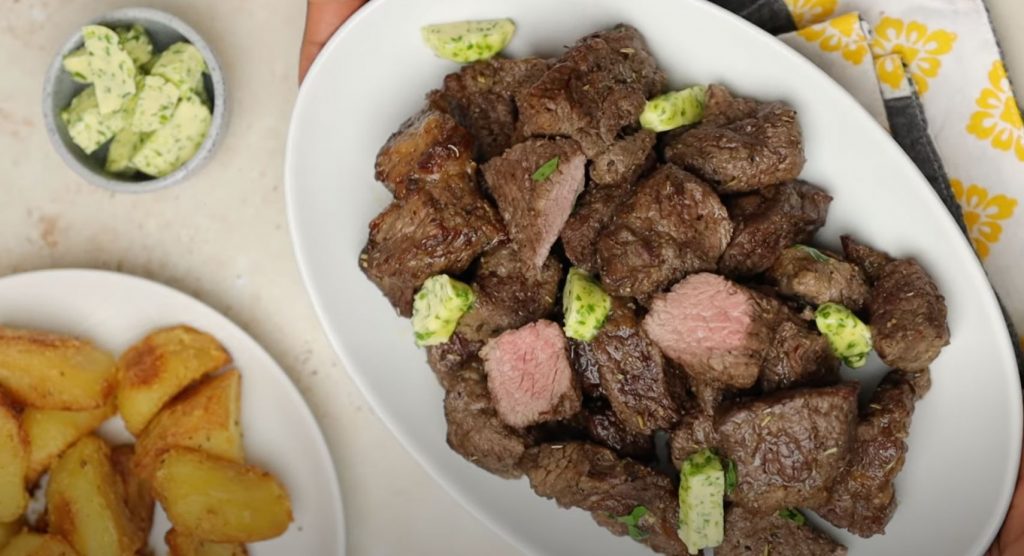 Herbed steak bites for dinner? Well, we absolutely cannot resist such a palatable meal. First off, season the steak meat with garlic. Then, air-fry the steak cubes until they're all tender. Thanks to this simple recipe, you can whip this up any time you please! 
Recipe for Inspiration: Air Fryer Garlic Steak Bites
Chimichurri Steaks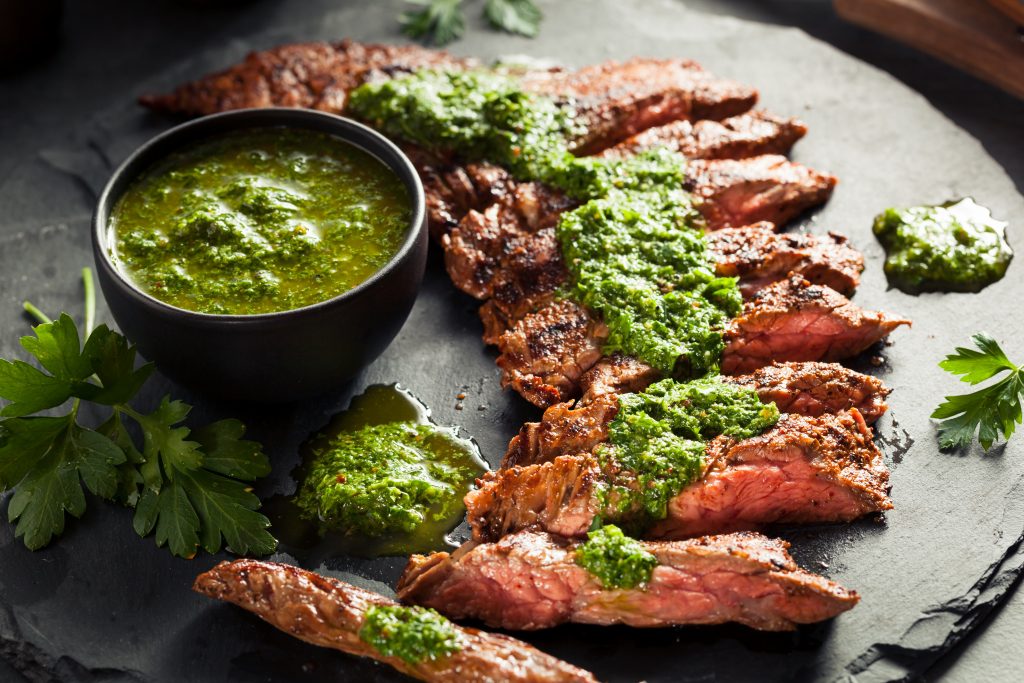 Steaks that are served alongside chimichurri sauce are low-key but fancy and healthy. When you whip up this steak meal, season the ribeye or T-bone steaks with salt and olive oil before grilling them over medium-high heat. Meanwhile, the chimichurri in this particular steak recipe is made of parsley, oregano, chili, and red wine vinegar. Once done grilling, serve the steaks with the herby condiment for an unforgettable healthy weeknight dinner.
Recipe for Inspiration: Chimichurri Steaks
Flank Steak Stir Fry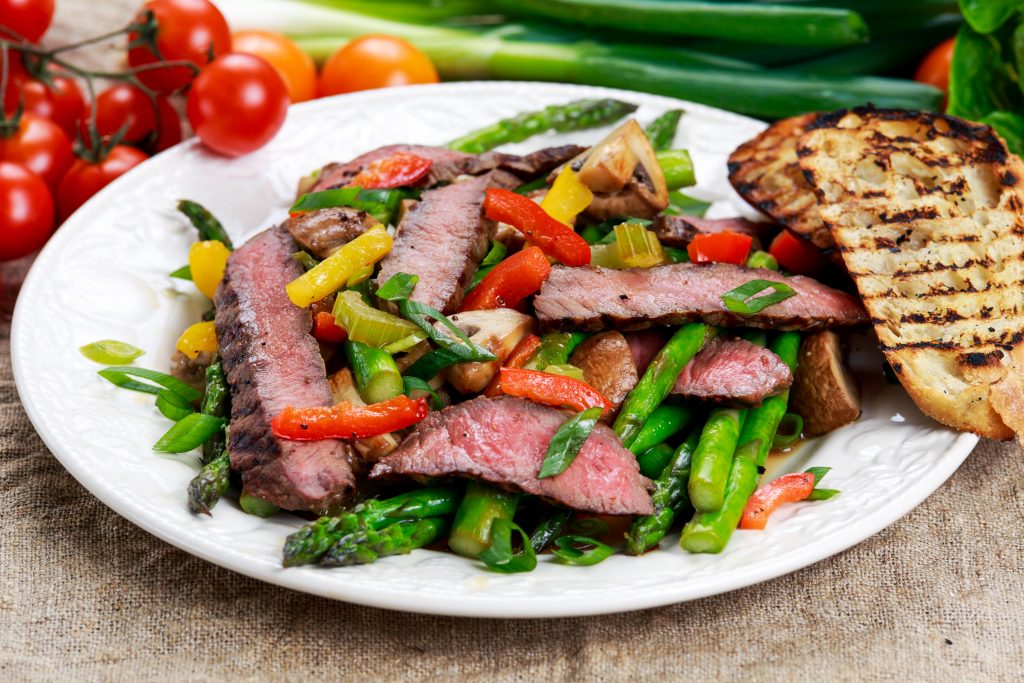 Simple and sumptuous, this flank steak recipe is ideal for a delicious weekday meal. The sliced steaks are tossed together with asparagus and red bell pepper. But it's the tasty stir-fry sauce that seals the deal. For a healthier option, you can use gluten-free soy sauce instead.
Recipe for Inspiration: Flank Steak Stir Fry with Asparagus and Red Pepper
---
Romantic Steak Dinner Ideas for Two
These romantic steak dinner ideas will save your date nights if ever you are short on time. All recipes in this steak dishes list are elegant and easy to prepare!
Reverse-Sear Steak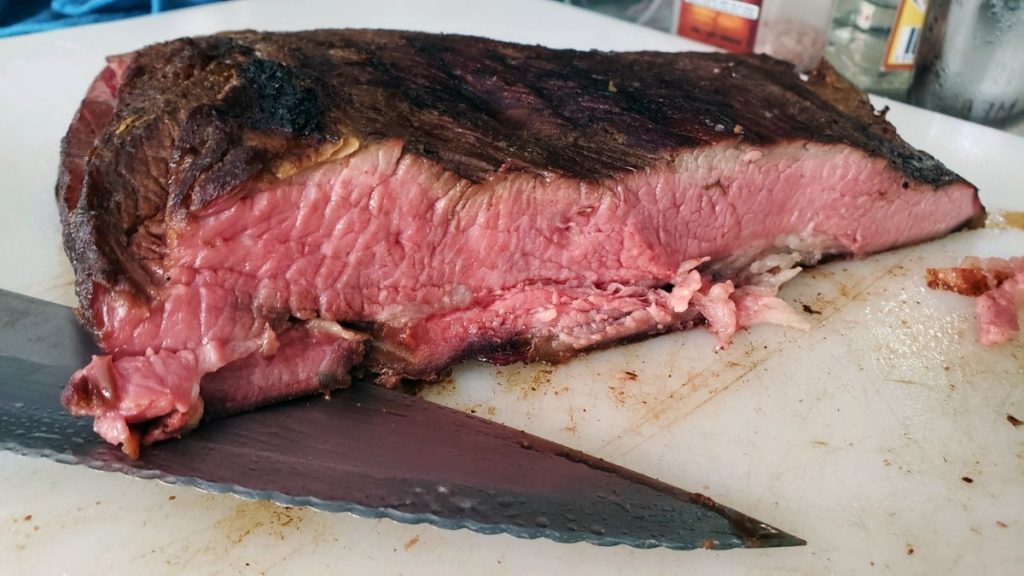 This reverse-sear steak tastes oh-so-satisfying without a lot of work. Here, we bake the steak before searing the meat on a pan, resulting in a caramelized and tender meat steak dish. Moreover, adding sprigs of thyme and rosemary gives the steak extra flavors. In almost an hour, you will be enjoying a sumptuous steak with your special someone in no time.
Recipe for Inspiration: Reverse-Sear Steak
Steak Au Poivre
This steak au poivre looks as if it comes from a fancy French steak restaurant. But don't be fooled as this elegant entrée is a cinch to prepare. This recipe uses filet mignon since it's often the steak cut used for traditional steak au poivre. And let's not forget about the other main ingredients: peppercorns and cream sauce. One trick here is to add cognac to the cream sauce, giving the dish an extra depth of flavors. 
Recipe for Inspiration: Steak Au Poivre
Pan-Seared Steak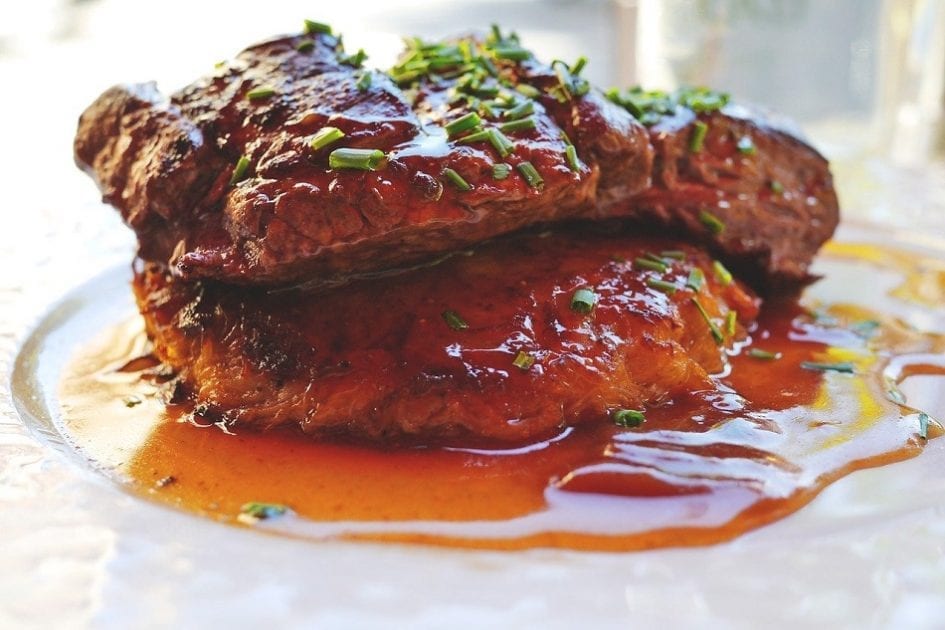 Make your weekend dinner extra special with this restaurant-worthy pan-seared steak recipe. What makes this steak meal even more sumptuous is the sweet and savory shallot sauce. Spoon the tasty sauce over the steaks once it's all cooked and done, and have a fancy meal with your loved one.
Recipe for Inspiration: Pan-Seared Steaks with Shallot Sauce
Garlic Butter Herb Steak and Potatoes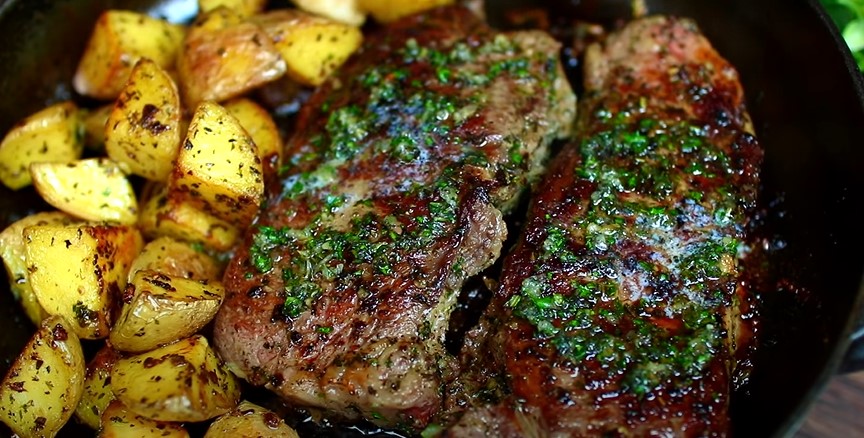 This garlic butter steak and potatoes recipe is yet another drool-worthy and fancy meal to serve on your date night. Simply cook the New York steak strip steaks alongside potatoes, garlic, thyme, rosemary, and oregano for delicious flavors. It tastes especially delicious when slathered with a garlic butter compound. 
Recipe for Inspiration: Garlic Butter Herb Steak and Potatoes
Beef Strips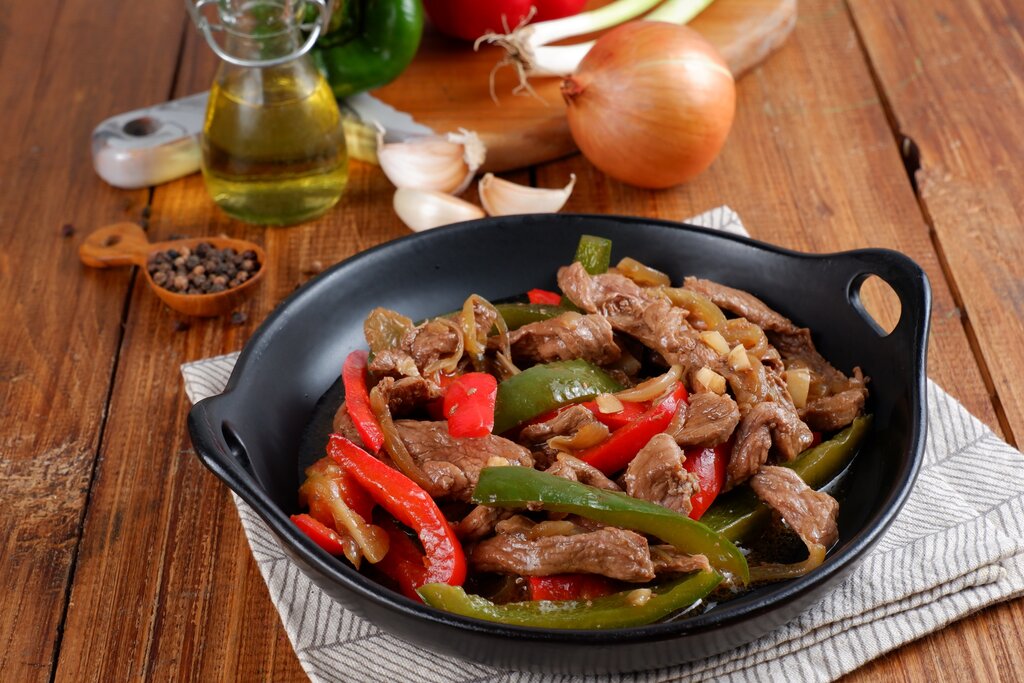 Many juicy and flavorful beef recipes can transform any dinner into an unforgettable experience without much effort. Take these oriental beef strips as an example. While they are delicious on their own, they also taste exquisite as appetizers or when served over some rice.
Recipe for Inspiration: Heavenly Oriental Beef Strips
Skillet Garlic Butter Steak and Shrimp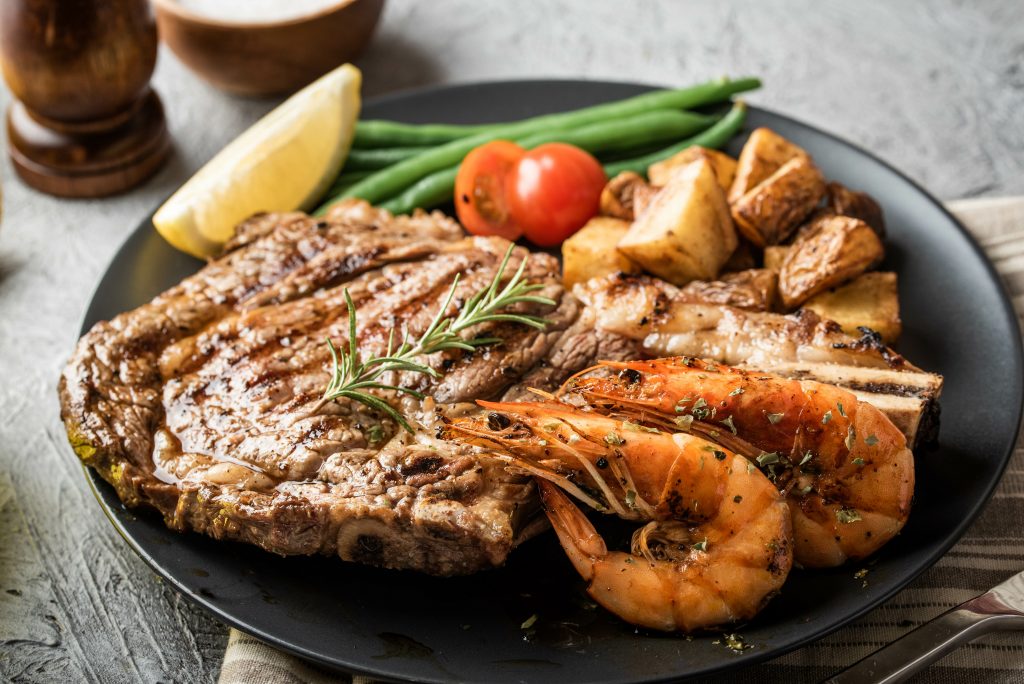 We all love a good complement of flavors, and perhaps no great pair tastes and looks as fancy as seafood and steak. So, when you're thinking of steak dinner recipes for two, include this shrimp and steak recipe in your menu list. All you have to do is toss the ingredients in the crockpot, and you're good to go! 
Recipe for Inspiration: Skillet Garlic Butter Steak and Shrimp
Pan-Fried Steak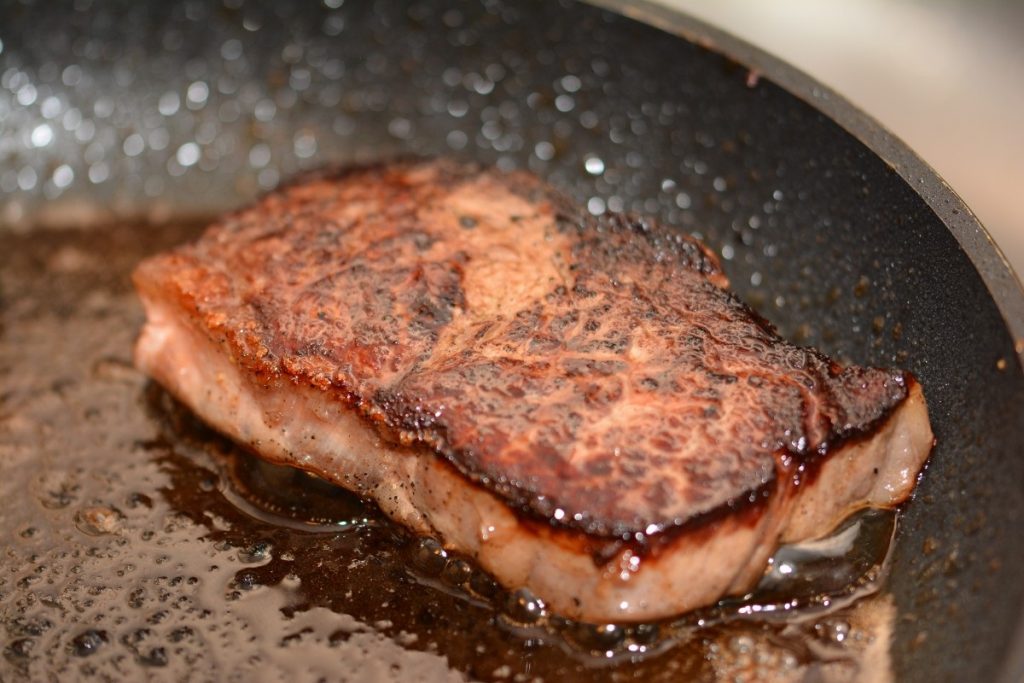 Elevate your date nights with a fancy dinner meal like this pan-fried steak recipe. Just make sure to rub each side of the steak with Kosher salt before frying! Although, we suggest that you season the meat the night before so it will be more flavorful. You might also want to let the steak rest after frying for about 10 minutes to lock in all the juices.
Recipe for Inspiration: Pan-Fried Steak
Cajun Butter Steak Bites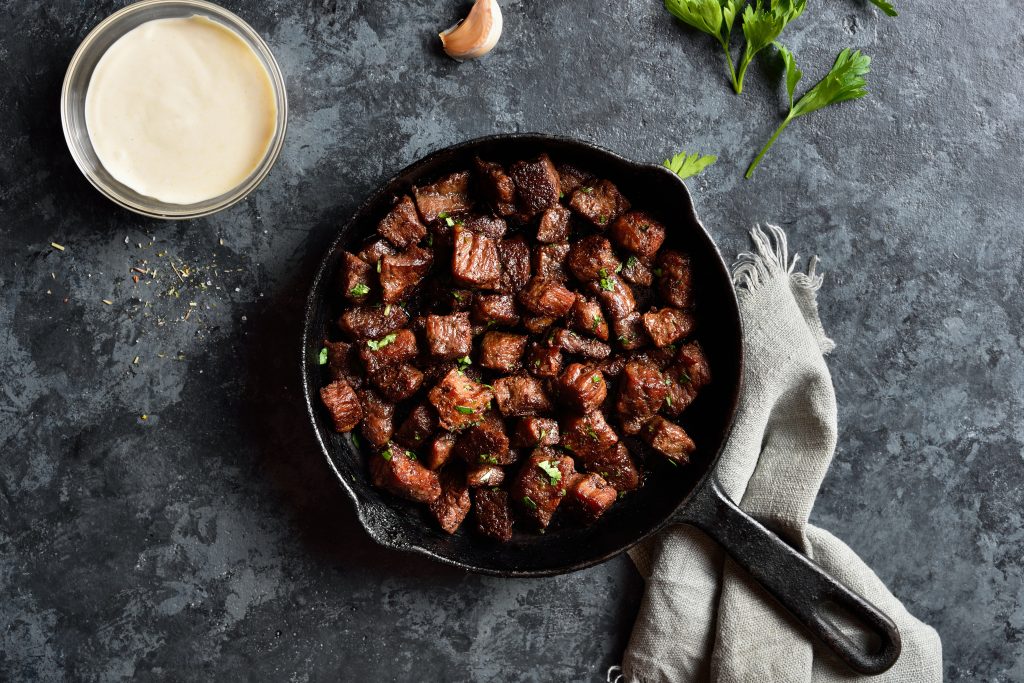 These steak bites could not be any easier to prepare. Black pepper, cayenne, paprika, and more create a Cajun seasoning that will give the dish an even better tang. Coating the meat with garlic butter also provides a juicy, flavorsome steak dish like no other. And 30 minutes is all it takes to whip up this easy and elegant meal just in time for your romantic night.
Recipe for Inspiration: Cajun Butter Steak Bites