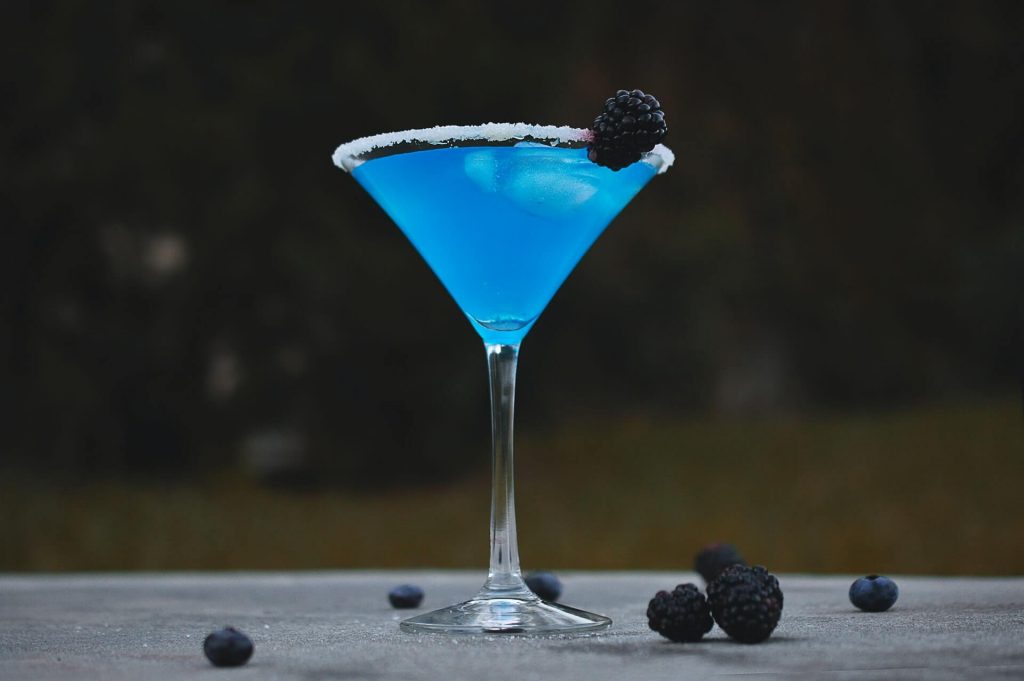 12 Best Blue Curacao Drinks You Just Have to Try
Can't help but fall in love with blue curacao? We can't blame you. After all, it's hard not to get sucked into its blue hue and taste that are as deep as the ocean. We're almost 100 percent certain you'll pick them out from an array of cocktails! These blue curacao drinks are not only visually stunning, but they prove to be just as boozy and tasty as these fruity alcoholic drinks you frequently order.
Right now you're probably wondering if there are any more blue curacao drinks you can easily make at home. And the answer is: there are! You'll be surprised by the assortment of blue drinks you'll discover. Continue reading and discover the next blue cocktail that will win you over and transport you to Hawaii or any entrancing paradise.
---
12 Best Blue Curacao Drinks
Beat the blues and shake off the frown with these blue curacao cocktails you've been dying to try. However, with the number of cocktails you can choose from, beginner drinkers might give up today and postpone their biggest food adventure (or in this case, drinks) tomorrow. Hello, information overload. But don't worry, we got you covered. We've narrowed down the most popular tropical drinks you can make at home and in just a few minutes too!
Sex in the Driveway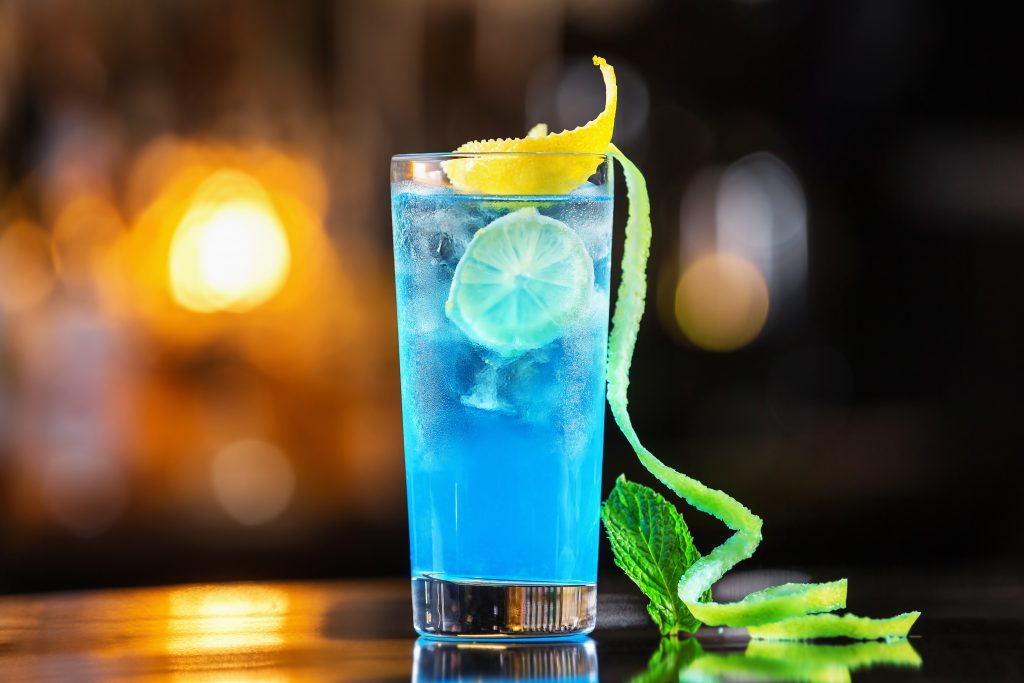 Sex in the Driveway, without a doubt, is one of the most popular blue curacao drinks out there (if not one of the popular cocktail recipes in general). This recipe is made of peach schnapps, vodka, and blue curacao liqueur. Together, they create a sweet and distinct fruity taste that sets this cocktail apart from other cocktails on this list. Don't be fooled though. Before you know it, you're knocked out cold as this particular cocktail is pretty strong.
READ ALSO: 23 Fruity Alcoholic Drinks for Your Next Home Party
If you're looking for fruity drinks you can pair with main dishes or even finger snacks, then your way to go would be this cocktail. The fruity flavor of peach and blue curacao pair well with almost any dish.
Recipe for Inspiration: Sex in the Driveway
Jellyfish Shot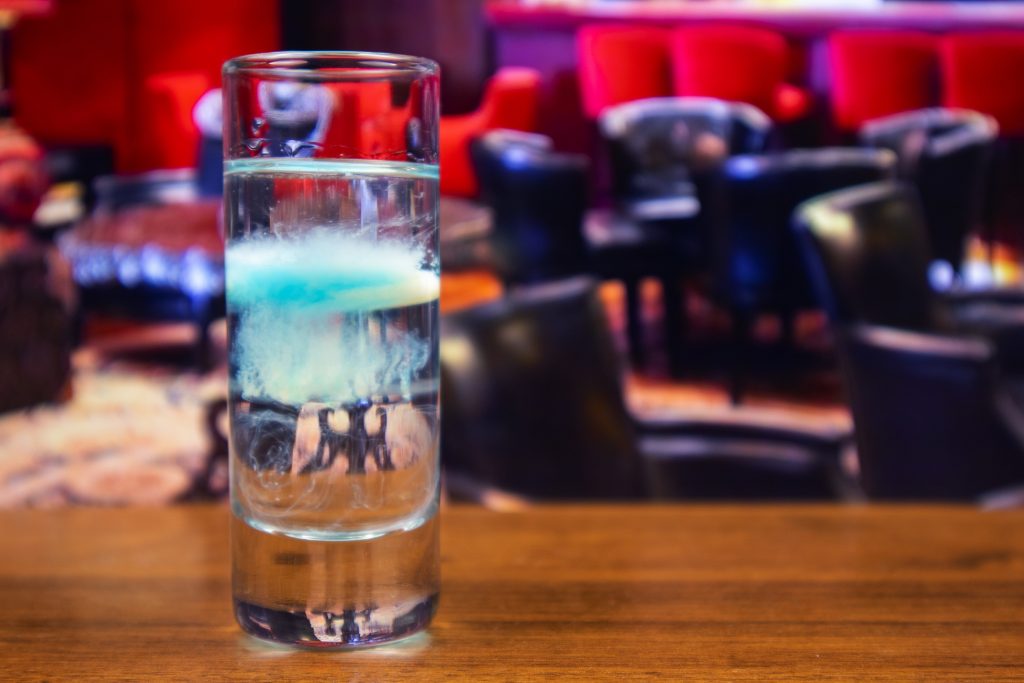 We eat with our eyes first. So naturally, food has to be visually attractive for it to be appetizing as well. And that goes the same for party drinks like these creative Jellyfish Shots made of blue curacao, vodka, and sambuca (an Italian anise-flavored liqueur).
But how can you make the jellyfish? Unfetter your imagination and just add a drop or two of heavy cream. How you design it is up to you too! A fruity vodka cocktail like this pairs well with summer treats like chips and guacamole or even the festive charcuterie board.
Recipe for Inspiration: Jellyfish Shot
Blue Lagoon Cocktail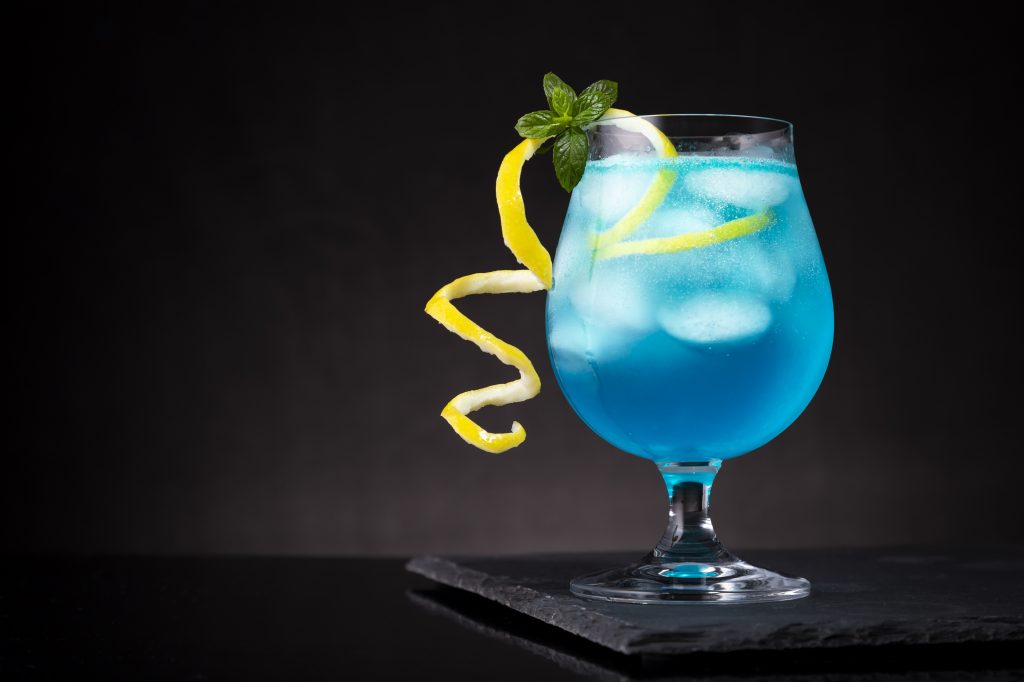 True to its name, this cocktail is as blue as a lagoon! So might as well imagine yourself having a tan in the tropics while munching on Brazilian grilled pineapple.
If you're a beginner at mixing your drinks, the Blue Lagoon cocktail is one of the perfect drinks to start with. It's quick, easy, and it's made with only three ingredients — five if you count lemon wheel and maraschino cherries for garnish. For this cocktail, you need vodka, lemonade, and of course blue curacao. This cocktail can be made in two ways: shaken or blended with crushed ice. For beginners, we recommend the shaken method. It's fuss-free and definitely quicker.
Recipe for Inspiration: Blue Lagoon Cocktail
Blue Monday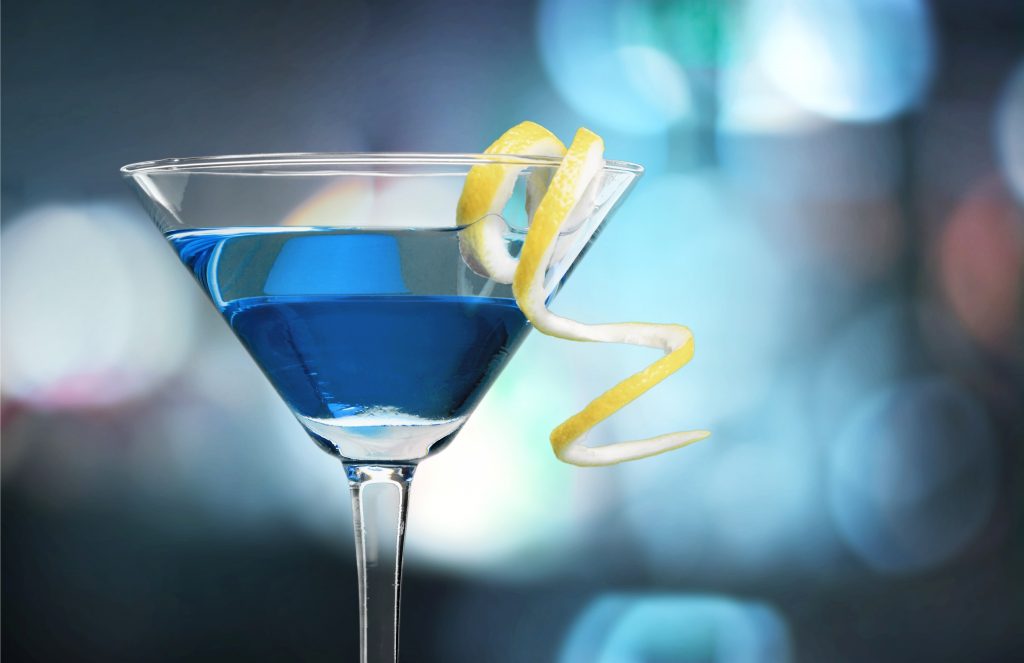 Monday blues? What better way to cheer you up than this Blue Monday cocktail made of vodka, blue curacao, and Cointreau. Don't have Cointreau? No problem! You can also use any triple sec drink if you have it. This whips in less than five minutes too, just what you need for a quick fix at home when you need it.
Recipe for Inspiration: Blue Monday Cocktail
Blue Hawaiian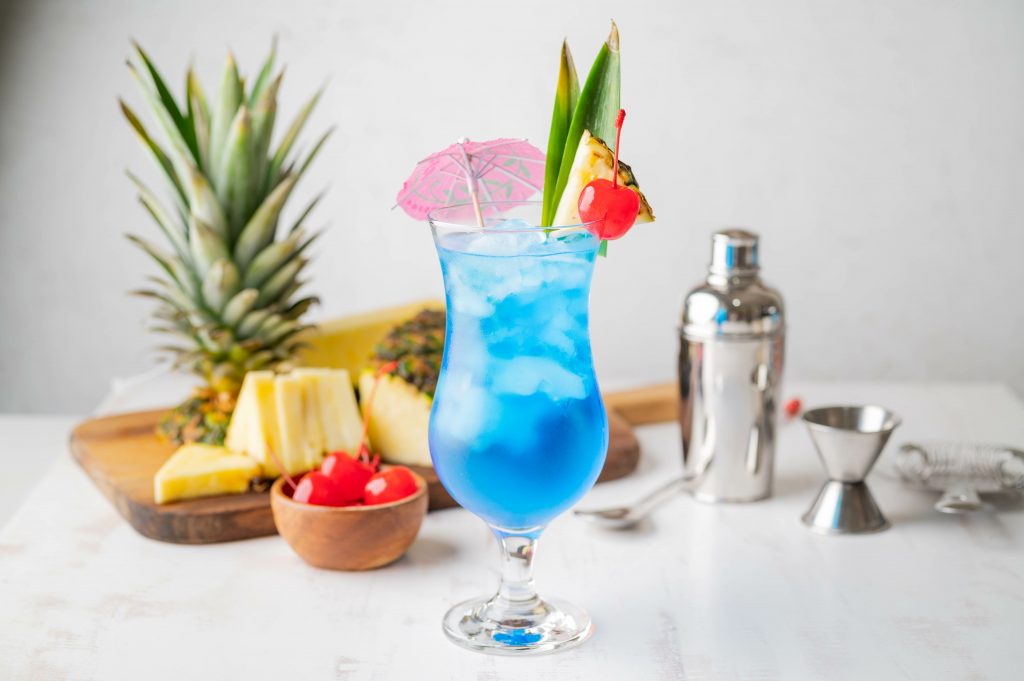 Hands down the most popular blue cocktail on everyone's list of blue curacao drinks! Blue Hawaiian, also known as Blue Hawaii drink, features a cocktail umbrella and either a pineapple or an orange wedge. You may also skewer a cocktail cherry for a pop of color if you like. Either way, this shaken cocktail should contain vodka, blue curacao, pineapple juice, and orange juice. You can also use white rum if you don't have vodka lying around.
Recipe for Inspiration: Blue Hawaiian
Blue Kamikaze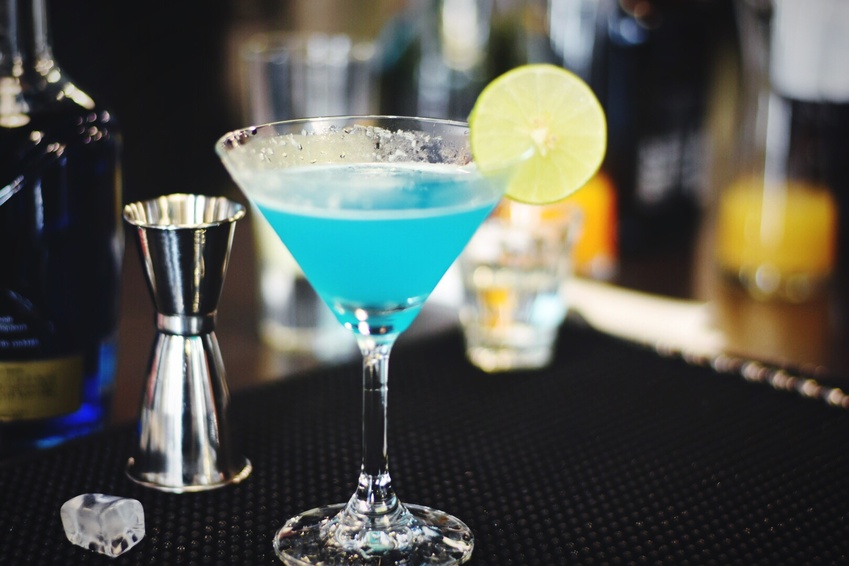 This blue drink is surprisingly fruity, smooth, and delicate despite its rather aggressive name. For that reason, this is one of the cocktails to start with if you're new to the drinking game.
Mixing it on your own is pretty easy and fuss-free too! For this cocktail, you only need equal parts vodka, lime juice, and blue curacao. Combine it all in a shaker filled with ice cubes, give it a good shake, and strain into chilled glass. Of course, don't forget the lemon wedge for the garnish.
Recipe for Inspiration: Blue Kamikaze Cocktail
Aqua Velva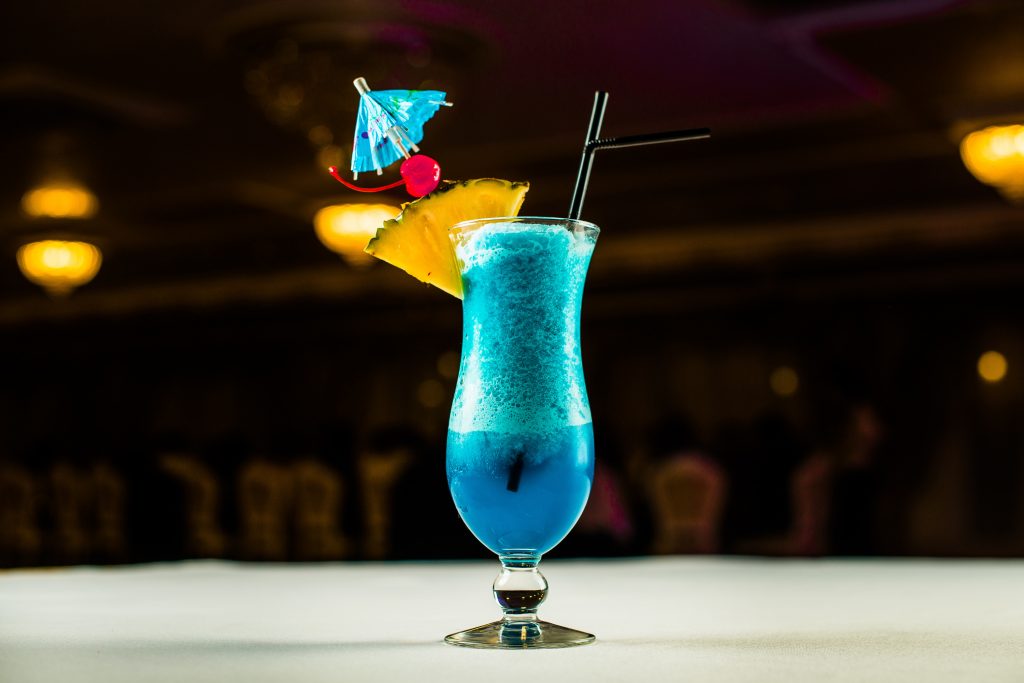 Aqua Velva is possibly the most striking blue curacao drink you'll see on this list. While others sport a bright blue color, this one features an electric blue, almost neon color that just pops even on the darkest corners of a bar. But make no mistake, the color may be striking and strong, but it's pleasantly sweet, tart, and tangy. This drink is made of simple, easy-to-find ingredients such as vodka, gin, blue curacao, simple syrup, fresh lemon juice, soda water, lemon wedge, and cocktail cherry for garnish.
Recipe for Inspiration: Aqua Velva Cocktail
Fishbowl Drink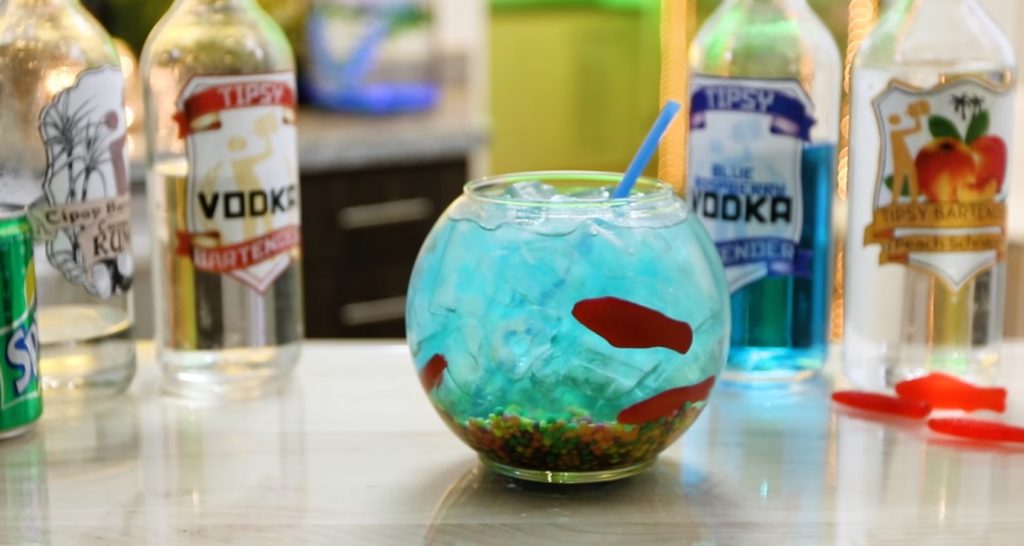 Be sure to keep this blue cocktail away from children. With the Swedish Fish candy, this Fishbowl cocktail is a drink even the kids will notice. If you don't have kids to worry about, then ready your cocktail shaker and bang away at this cocktail that's as tasty and creative as any famous blue curacao drink on this list.
This drink combines pineapple rum, pineapple juice, blue curacao, Sprite, and pineapple-peach limeade. Garnished with lime or lemon, and served on the rocks, this tropical drink is a refreshing concoction you can serve on a summer cookout!
Recipe for Inspiration: Fishbowl Drink

Blue Margarita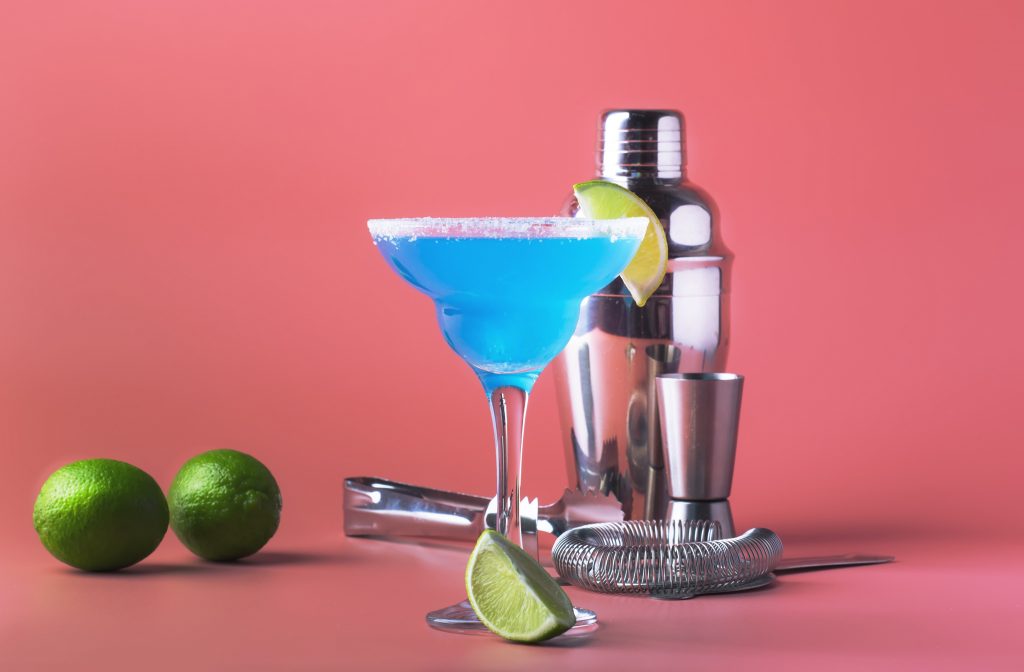 You're all set if you happen to know how to make a classic margarita. If you want to try a blue version, then don't worry as it's easy to make! Just replace the usual triple sec with blue curacao and you can make a Blue Curacao margarita. The salted rim and tequila remain. And of course, freshly squeezed lime juice, the key ingredient to all margarita recipes.
READ ALSO: 15 Best Margarita Mix Choices For Better Homemade Cocktails This 2021
In for a good time with friends? Or perhaps just to have a little me-time? Pair your blue margarita with shrimp tacos! Or better yet, with some delicious key lime pie. Now, that's the pairing of the week. We're sure that combo is just a banger.
Recipe for Inspiration: Blue Margarita
Adios Motherf***er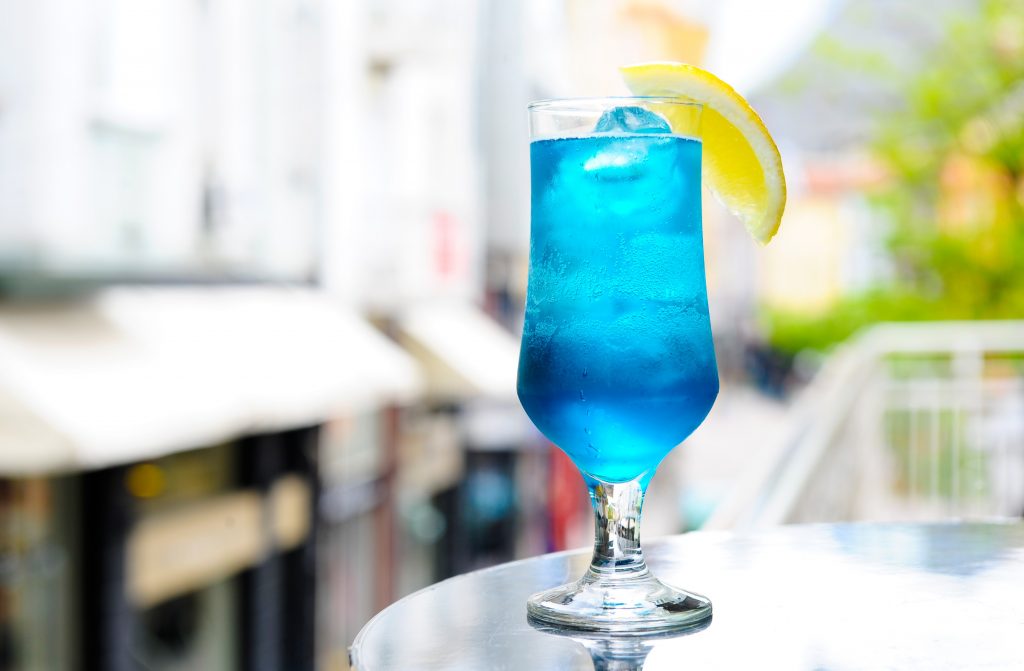 Not brave enough to order this drink from your barkeeper? You're not to blame, it's not like you can say Adios Motherf***er and censor it like we just did. You can say AMF drink but that might cause more confusion. But not to worry! We have the recipe here and it's just like how your barkeeper makes it.
This cocktail requires a couple of ingredients: blue curacao, rum, tequila, gin, vodka, Sprite, and some sweet-and-sour mix. Garnish with lemon wedge and cherry for a bar-like cocktail!
Recipe for Inspiration: AMF Drink (Adios Motherf***er)
Blue Martini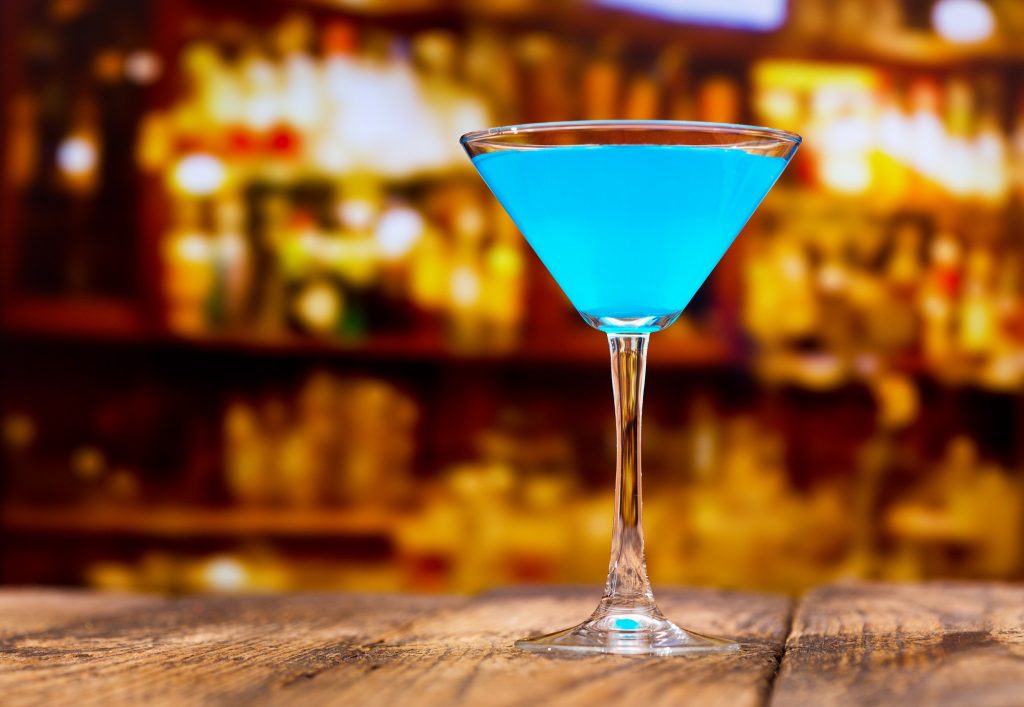 Here's another classic blue drink you can mix — Blue Martini! This vodka-based drink has a smooth, delicate, and sweet orange flavor that goes nicely with any appetizers or snack during summer. It also has a nice clean flavor compliments to its uncomplicated ingredients: vodka and blue curacao.
Recipe for Inspiration: Blue Martini
Blue Hurricane Drink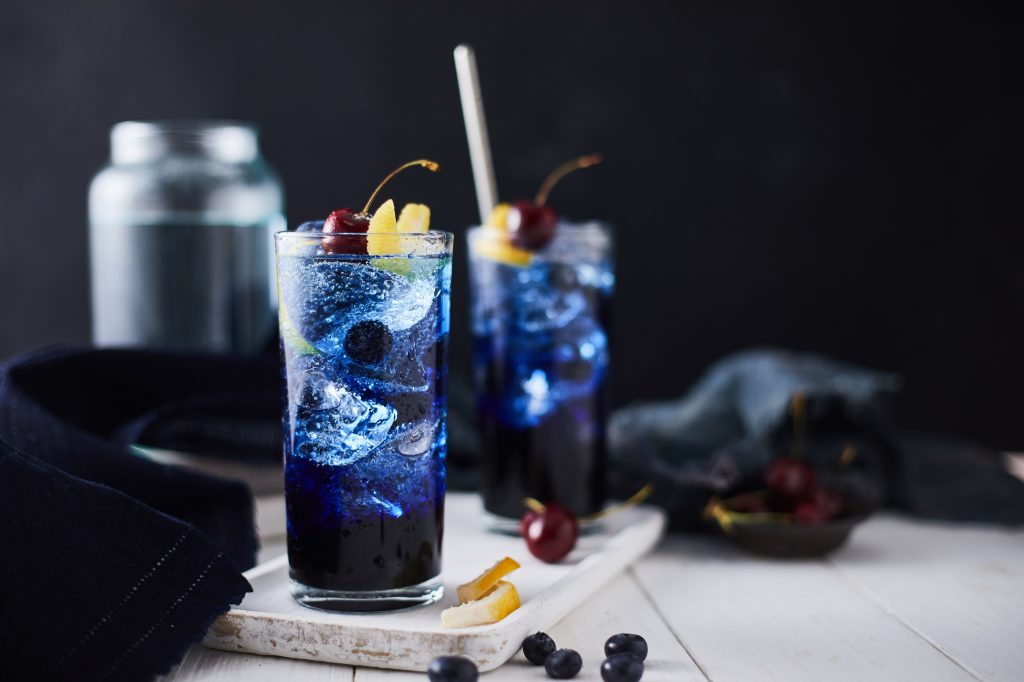 Unlike the rest of the blue curacao drinks on this list, this rum-based drink showcases an amethyst-like color that mirrors a hurricane in the sky. The color is not because of the orange liqueur but comes from the dark violet color of muddled blueberries. Other ingredients include spiced rum, orange and lime juice, blue curacao, and simple syrup. All garnished with an orange wedge and maraschino cherries.
Recipe for Inspiration: Blue Hurricane Drink
What Is Blue Curacao?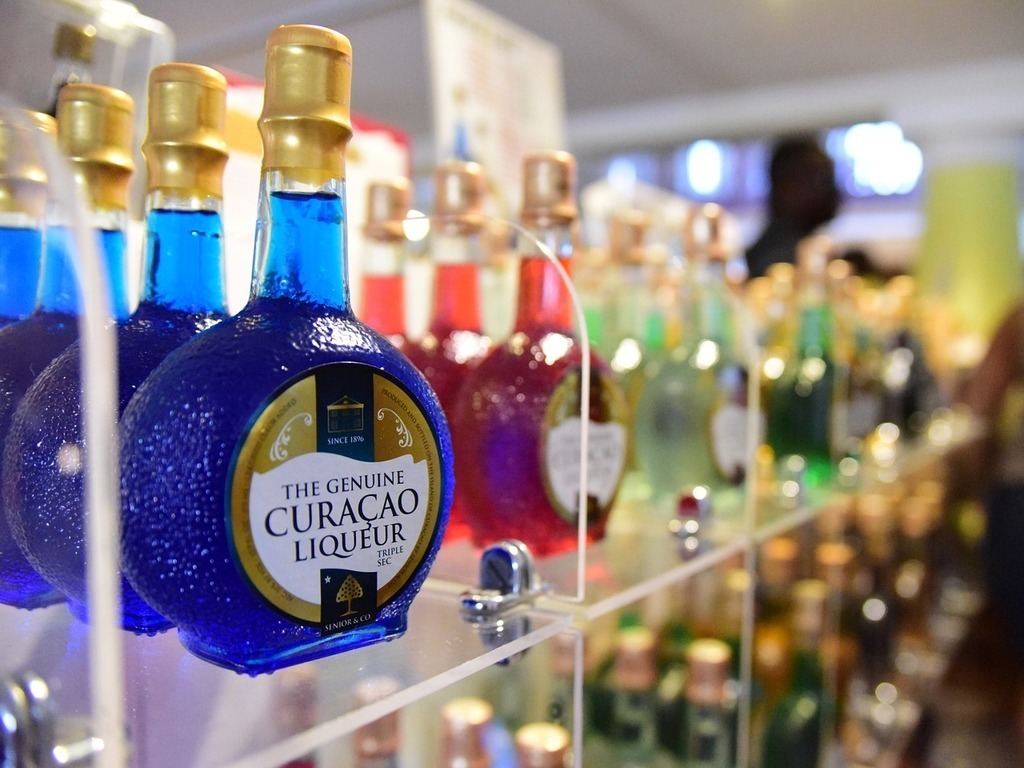 Blue Curacao (pronounced as cure-ah-sow) is a blue-colored liqueur flavored made of the dried orange peel of the bitter orange Laraha — a citrus fruit from the Dutch island of Curacao. That is why this liqueur tastes just like bitter orange. Its slightly bitter and slightly sweet flavor notes complement most drinks. And it is popularly used to make the most visually appealing, blue-colored tropical drinks like Blue Lagoon, Blue Hurricane, and Blue Hawaiian cocktails.
READ ALSO: Cointreau vs Triple Sec: 4 Differences You Didn't Know About
Additionally, blue curacao's citrusy and bitter notes are similar to another orange liqueur called triple sec. For that reason, blue curacao can easily be easily swapped with triple sec in some cocktail recipes such as the classic Martini.