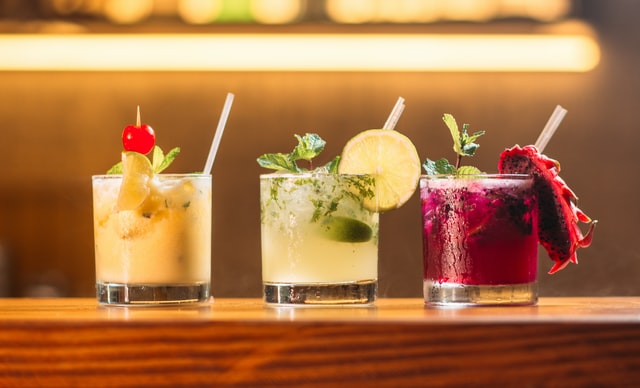 12 Best Tequila Cocktails For A Cozy Home Bar
Nothing says a good old-fashioned home bar like having a variety of tequila cocktails. If you're thinking of the best starter drinks to get your home bar set up, these tequila drinks are sure to shine. Many of these cocktails are so simple to make without sacrificing flavor. So if you're ever looking to show off that home bar soon, now's the time to take a gander at our recipes.
When it comes to cocktail recipes, it can be a bit tricky when it comes to the question of where to start. Do you want to go big and bold? Or do you just want to mellow it out with something simple? Well, we say the best way to start it off is a drink with the most popular alcohol, tequila. It's a distilled drink that comes from the blue agave plant, which gives it that fruity and earthy taste. But despite its lingering flavors, it's one of the best bases for any cocktail.
Luckily for you, we have a bunch of drinks to make with tequila. It's a strong alcohol, but it perfectly balances out any other mixture you decide to add to it. And for that, we're here to happily guide you with the best tequila cocktails to get you started. Don't forget to serve and pair them off with finger foods for fun, especially when you're impressing a crowd.
The Best Tequila Cocktails
You don't have to worry about where to start on your tequila cocktails journey. We've gone and categorized the best tequila cocktails just for you. They range from the classics, to Mexican, fruity, and even some with unique takes. We've also got bright holiday cocktails and summer cocktails you can try your hand at. And what's a list of tequila cocktail recipes without a proper margarita to finish things off?
We promise that whatever you fancy making, these tequila drinks are top-shelf. We'll show you what mixes well with tequila and more. Show off your home bar in the best way with our tequila cocktails and a few homemade snacks at your next party!
---
Classic Tequila Cocktails
We're starting you off simply with some classic tequila cocktails that are so easy to make! Keep your cozy home bar simple first with some of these inviting cocktails. Once you've mastered these cocktails, we're sure your guests will be wanting a second glass.
Tequila Sunrise Cocktail
If you're looking for one of the most aesthetically pleasing tequila mixers, look no further from our Tequila Sunrise Cocktail. It has delicious hints of fruitiness from the freshly squeezed orange juice that's just delightful. The gorgeous ombre effect and tasty flavors make it one of the best summer cocktails to try out. Try this party beverage with your friends for any occasion!
Classic Margarita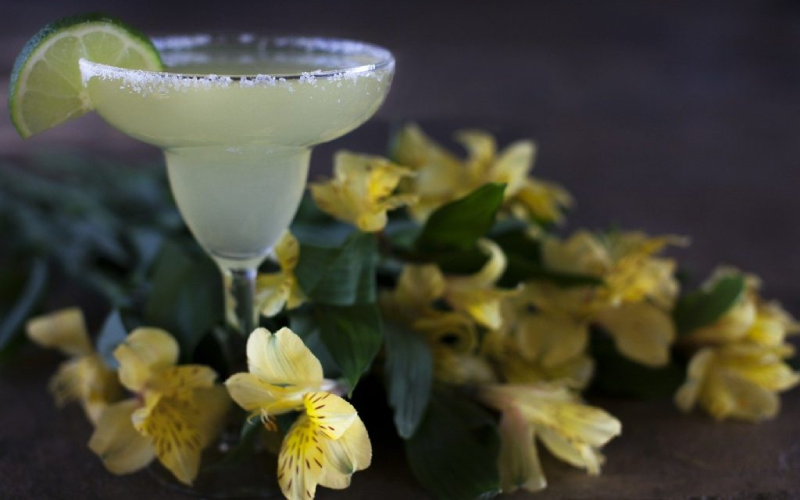 Don't you just love a good margarita recipe? Well now, you can try it out our Classic Margarita Recipe in your home bar. It's akin to that perfectly sour taste you'd get at any bar, and it's homemade. It's truly one of those classic tequila cocktails that you can have fun making with friends! Make sure to bring out the good tequila for this one to get it just right. Try them out on a chill evening in.
Now here's another one of those cold summer cocktails that is sure to tickle your tastebuds. Our Frozen Margarita Recipe is one of those simple tequila drinks that takes about five minutes to make with just a few ingredients. Now if you're looking for a fruity alternative, you can also try our Frozen Mango Margarita. It tastes just as good as the classic, with added sweetness from the mangos. Feel free to cool off in the summer with these frozen boozes to brighten up your day.
Long Island Iced Tea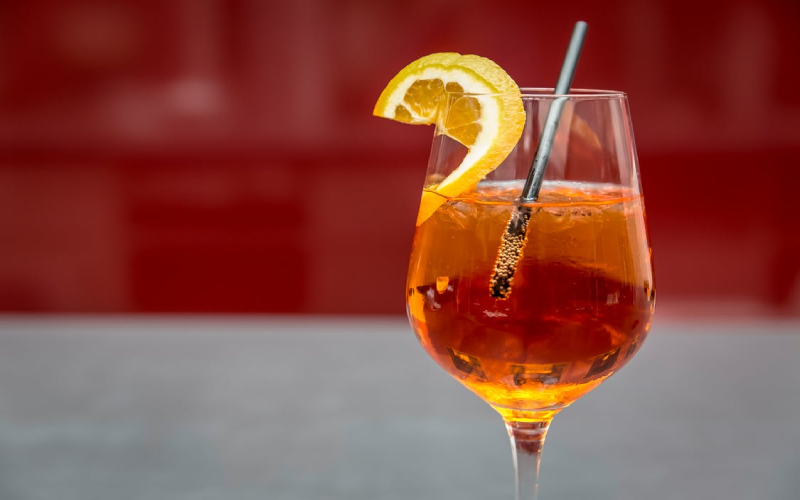 This refreshing Long Island Ice Tea Recipe is an amazing drink to have on a hot summer day. It's another drink to dock in the summer cocktails for its perfect combination of tequila, gin, rum, and vodka. It's made piquantly sour with a healthy mix of lemon juice and cola to get that excellent iced tea vibe. You're going to want to switch out the usual iced tea for more than one tall glass of delightful coldness. Serve one of these refreshing cocktails poolside with some snacks for a quick break in the heat!
---
Mexican Cocktails
Mexico has a unique variety of tequila cocktail recipes that just doesn't compare with anything else. Now that you've established the classic cocktails, you can level up to some of these Mexican cocktails favorites. They're a mix of sweet and savory that surprisingly works together in one cold drink. These refreshing cocktails also have a nice kick to them that you simply can't find in any normal cocktail.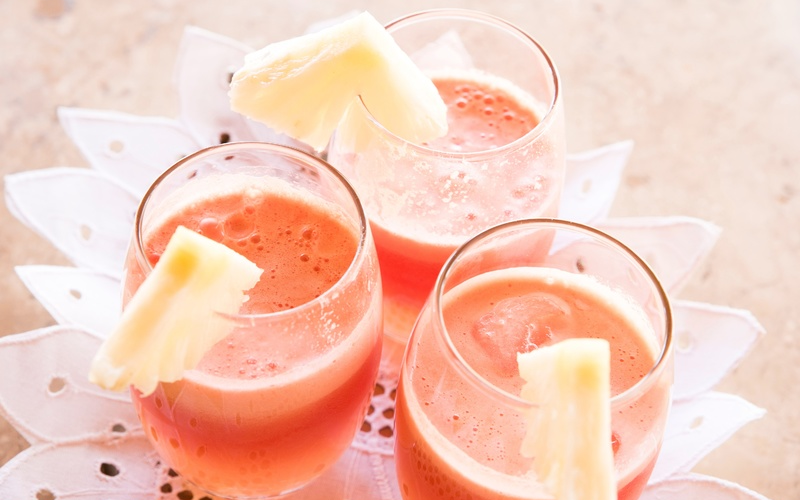 Start off with a taste from the north with this brightly flavored Paloma Tequila Cocktail Recipe. While we're more familiar with margaritas, paloma is actually one of the most classic tequila cocktails for the Mexicans. If you're thinking of what to mix with tequila that isn't also booze, try it off with some lime, grapefruit, and club soda. Don't forget to rim your glass with that salt and lime wedge to enhance your Paloma drinking experience. This is one of those tequila cocktails that are easy to make and one of the best starters for your cozy home bar.
Tequila Mule (aka Mexican Mule)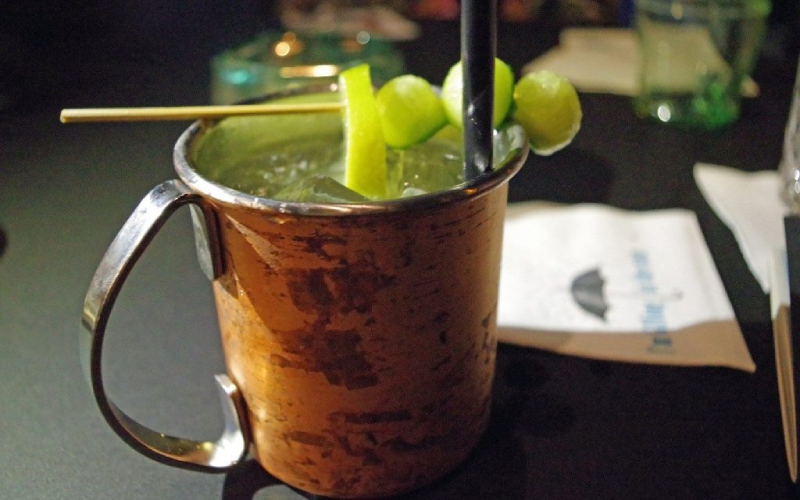 One of the most popular Mexican cocktails that are served with some heat is the Tequila Mule (aka Mexican Mule) Recipe. We say heat because this drink comes with a spicy surprise of jalapenos in it. As if the warmth from the tequila won't be enough, we're leveling up the hotness level with its mix of jalapeno. But it's not just the spiciness that makes it special. The ginger beer added in makes it for a hearty drink that you can have with a bunch of friends. It's definitely one of the stronger tequila mixed drinks that are not for the faint of heart.
Tequila with Sangria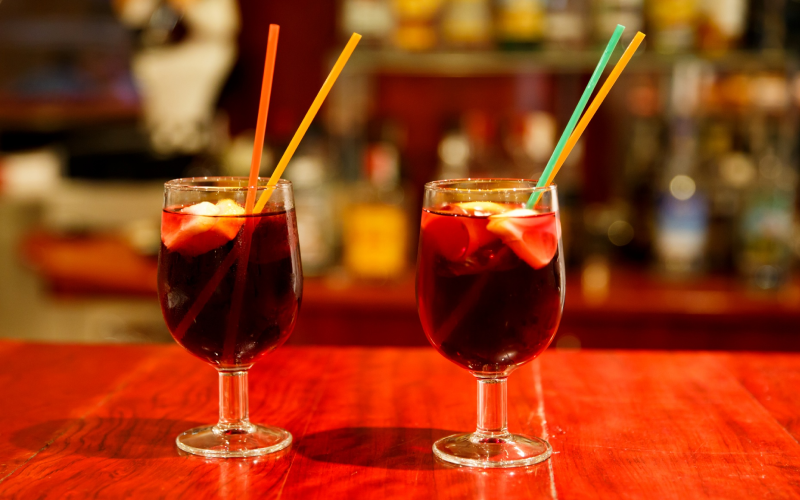 Feast on some holiday cocktails with our Tequila with Sangria Recipe! It's one of the most festive tequila cocktails with its unique mixture of fruit juices, tomato, spicy notes from the chili and jalapeno, and more. While sangria is often labeled as a punch with red wine, we've changed it up a bit and used tequila instead. This drink is one party beverage you can definitely give a shot with friends. Though it may be an acquired taste for some, we can assure you that it packs a lot of flavor for one drink.
Our Bloody Maria Recipe comes with powerfully citrus flavors of lemon. It's one of those simple tequila drinks that's just like its Bloody Mary cousin. One that contains the classic tomato juice and spicy flavors of jalapeno and hot sauce to give this cocktail a kick. But instead of vodka, we've replaced it with some good tequila for added richness. If you're looking for a more toothsome combo of sweet and savory Mexican cocktail, this Bloody Maria is the way to go. 
---
Fruity Cocktails
Time to cool off from those spicy cocktails for some sweet cocktails. Our fruity cocktails are absolute favorites for guests who like to keep it fun and light. After all, they'll taste just like punch but with a stronger hit due to the tequila. If you're in need of a small refresher from those stronger cocktail drinks, these fruity cocktails are perfect for you. 
Mango Margarita On The Rocks
We're coming in hot with another drink to add to your summer cocktails collection with this Mango Margarita On The Rocks Recipe. This is not just any ordinary margarita recipe, as it now comes with a fruity accompaniment of mangoes. It's perfectly smooth and goes down amazingly with its strong taste of tequila. These are the perfect sweet cocktails you can give to folks that want something lighter than a clean shot of tequila.
Refreshing Watermelon Margarita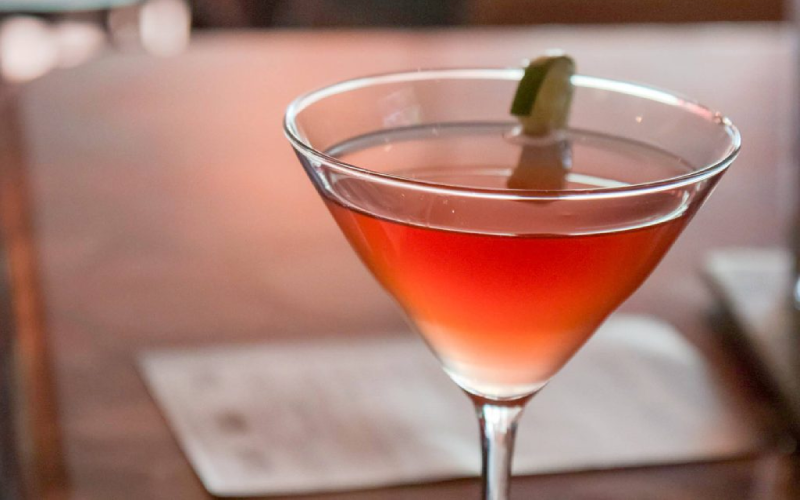 The Refreshing Watermelon Margarita Recipe is one of the best fruity cocktails we have for how simple, yet tasteful it is. It has tequila, smoothly blended watermelon pieces, lime juice, and ice. Toss everything into an ice shaker and you've got yourself some watermelon goodness! It's a remarkably energizing party beverage and can easily be made in just 10 minutes.
---
Unique Cocktails
Now that you've gotten the basics of the classic, Mexican and fruity cocktails. You can now level up your tequila mixed drinks for some unique cocktails. If you're looking for what mixes well with tequila that is far from the usual, these cocktails are the way to go. They are unlike anything you would ever find at a normal bar. These tequila mixers require a little more ingredients than the last few and take a bit of time. But once you're done laboring over these, you'll be glad you gave them a shot. 
 Lavender Margarita Recipe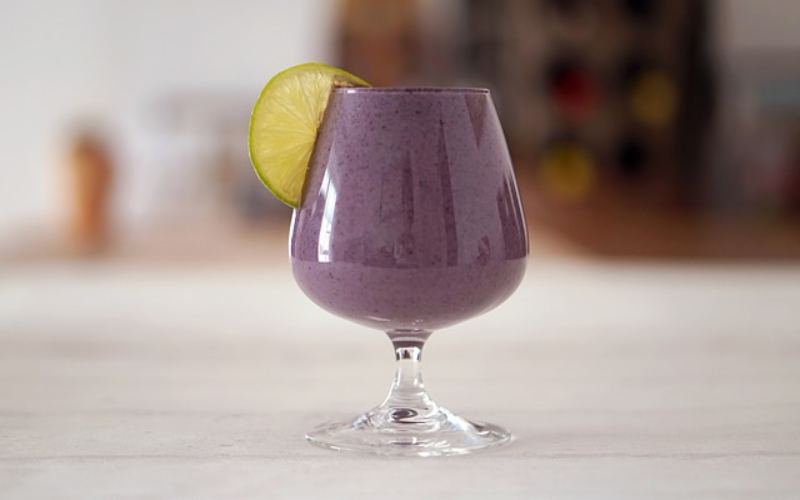 You've yet to see any margarita recipe quite like this. One of our favorite unique cocktails is the Lavender Margarita Recipe. We don't just call it lavender because it's purple. It also comes with dried lavender buds to truly get a unique, flowery taste to your cocktail. Though the refreshing blueberries and raspberries definitely help to add more to the color and flavor. It's creamy, absolutely decadent, and is far from the usual simple tequila drinks. For its hearty taste, we can even say you can serve this up as another one of those holiday cocktails. So break out the good tequila for this one. Because guests and family will surely be pleased with this unique cocktail.
 Strawberry Margarita Popsicles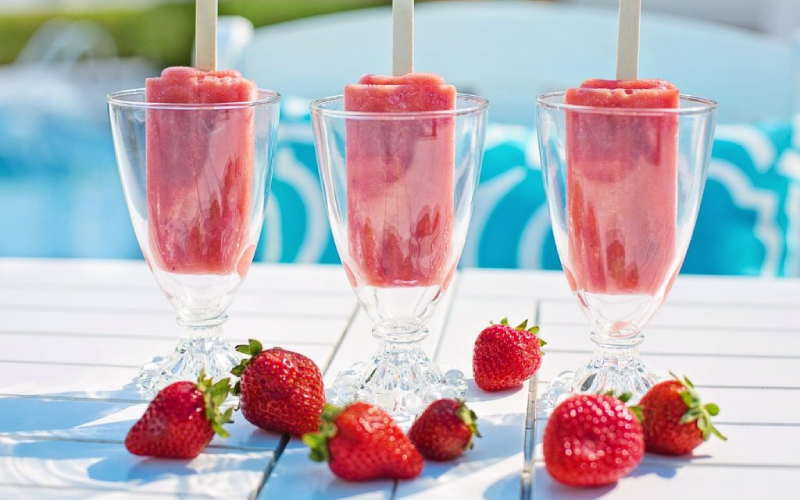 Last, but certainly not the least, we're ending our tequila cocktails recommendations with a bang with our Strawberry Margarita Popsicles Recipe. This unique take on the boozy favorite is sure to make your summers better. It may take a bit more patience than most since you have to wait for these refreshing cocktails to freeze up. But the end result is absolutely worth it. Just make sure to keep the kids out of sight from this fun popsicle!