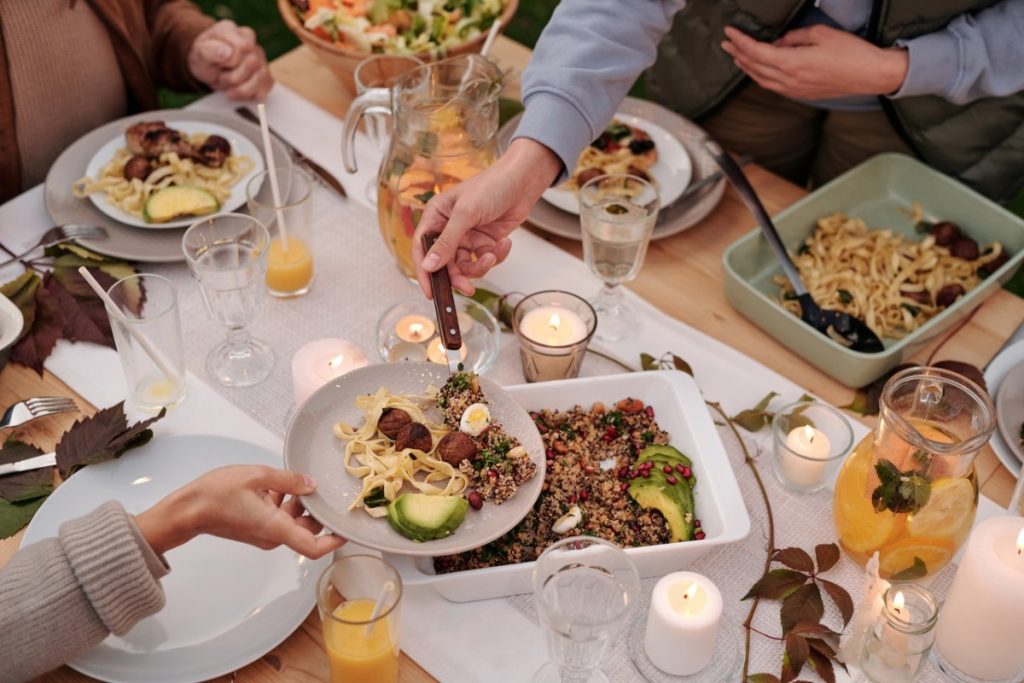 27 Best Sunday Dinner Ideas to Cap off the Weekend
Sunday night is for relaxing and spending quality time with family, friends, and loved ones. Although we want to maximize the time we spend doing so, our chores and responsibilities sometimes get in the way. In terms of preparing food, surely you'd want something that doesn't require much effort. So, hit two birds with one stone by trying these yummy Sunday dinner ideas!
This list has you covered and can also work as dinner ideas for working moms! Serve classic dinner table favorites and make your partner feel special without sacrificing any flavor.
Lazy Sunday Dinner Ideas
Looking for what to cook this weekend? Whether you're looking for easy things to cook or slightly complicated dishes made easy using special kitchen tools, this section is for you! Take your pick from these quick Sunday dinner ideas that don't require much effort.
Crock Pot Pork Roast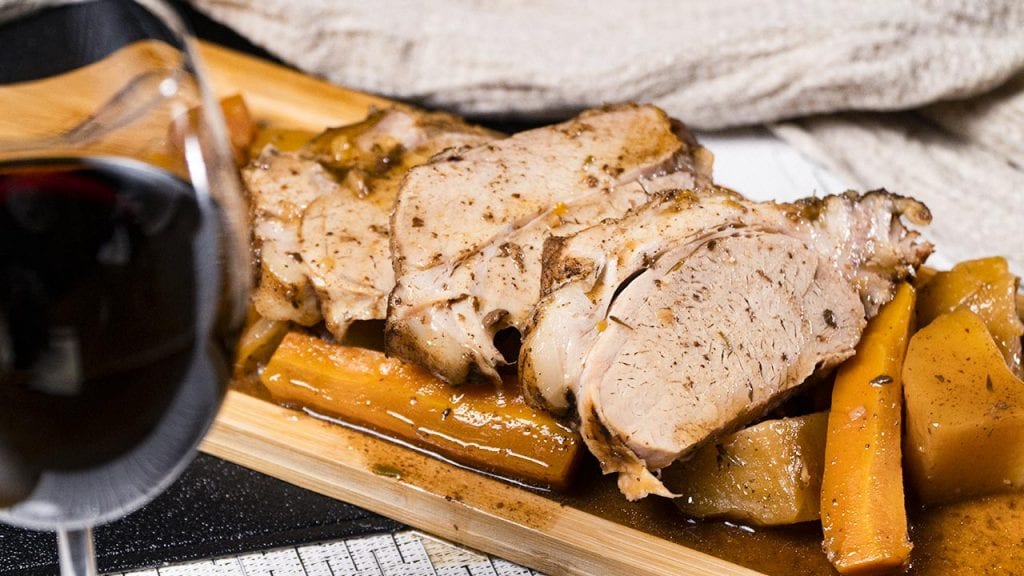 Wondering what to make for dinner? If so, this Crockpot recipe is one of the best Sunday dinner ideas to try. After you've dry-rubbed and pan-seared your piece of pork shoulder, allow it to finish cooking in the slow cooker for minimal effort. And when it's done, you'll get to enjoy an effortless and flavor-packed Sunday roast with veggies in a thick wine-infused slurry.
Recipe for Inspiration: Crock Pot Pork Roast 
Air Fryer Whole Chicken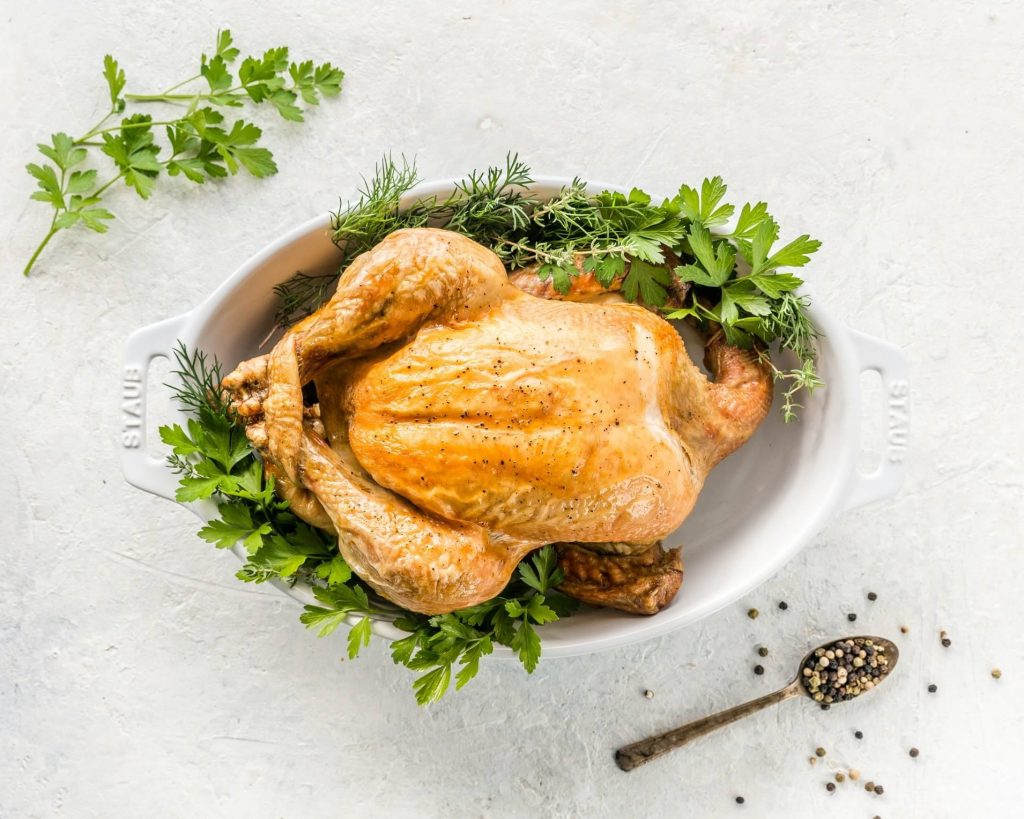 This dish is the best among quick and easy dinner ideas that you can make at home! Sure, cooking a whole chicken may seem difficult. But if you'll be using an air fryer for the job, you may want to hold that thought. Simply season the meat, pop it breast-side down into the air fryer basket, and it will be ready in no time! Simple meal ideas can't taste any better than this!
Recipe for Inspiration: Air Fryer Whole Chicken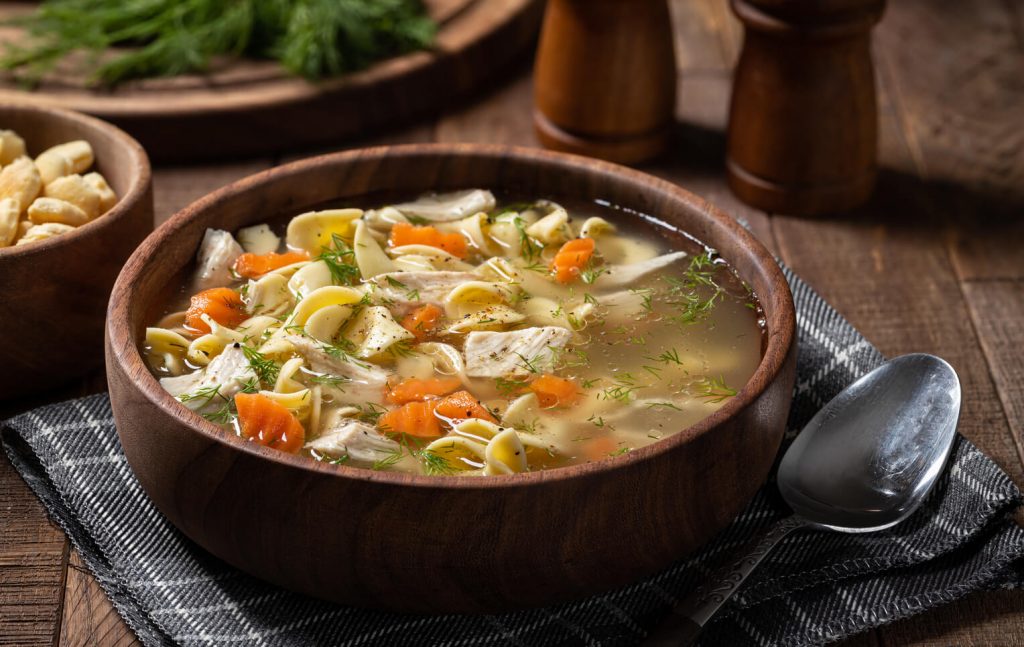 When you try to think about ideas for dinner tonight, there are plenty of dishes that might come to mind. And for cold nights especially, a bowl of this Crockpot chicken noodle soup would be just perfect! All you have to do is throw some chicken breasts into your slow cooker along with some herbs, spices, and veggies to achieve this dish. Cook on low for a few hours, and stir in some al dente egg noodles for a heartier meal.
Recipe for Inspiration: Crockpot Chicken Noodle Soup
Instant Pot Beef Stew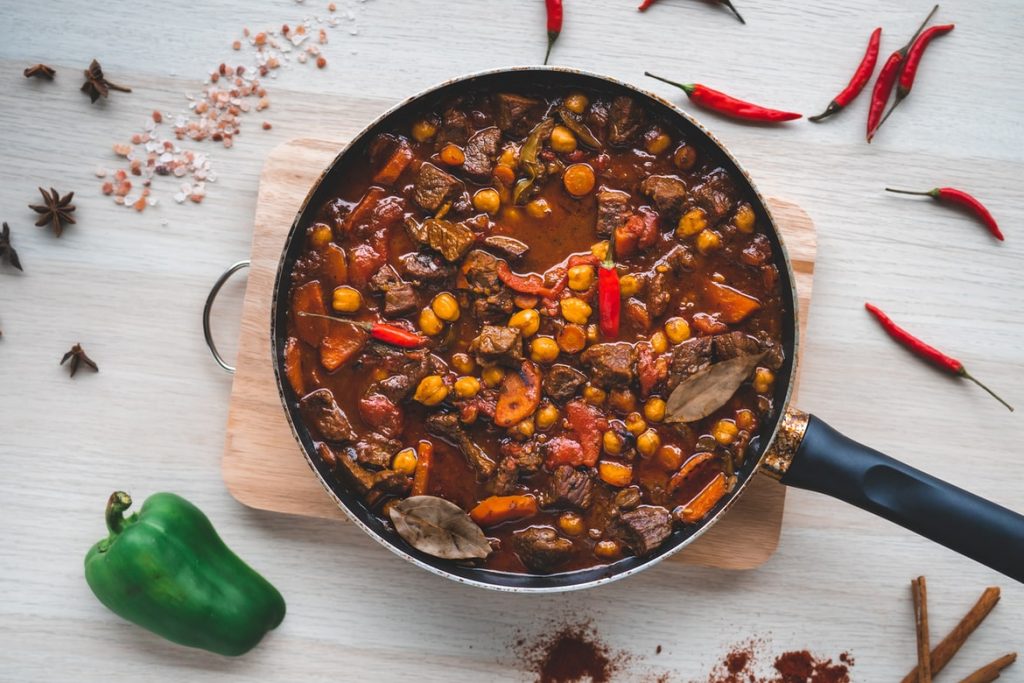 This beef stew may not be the best dinner idea if you have limited time to spare. However, it's a whole different story if you follow the best instant pot recipes. Instead of the usual three-hour waiting time, using this special appliance cuts down the time it takes to fully tenderize and infuse the meat with the hearty tomato-based broth. So, feel free to add this dish to your list of quick supper ideas.
Recipe for Inspiration: Instant Pot Beef Stew
Slow Cooker Roast Beef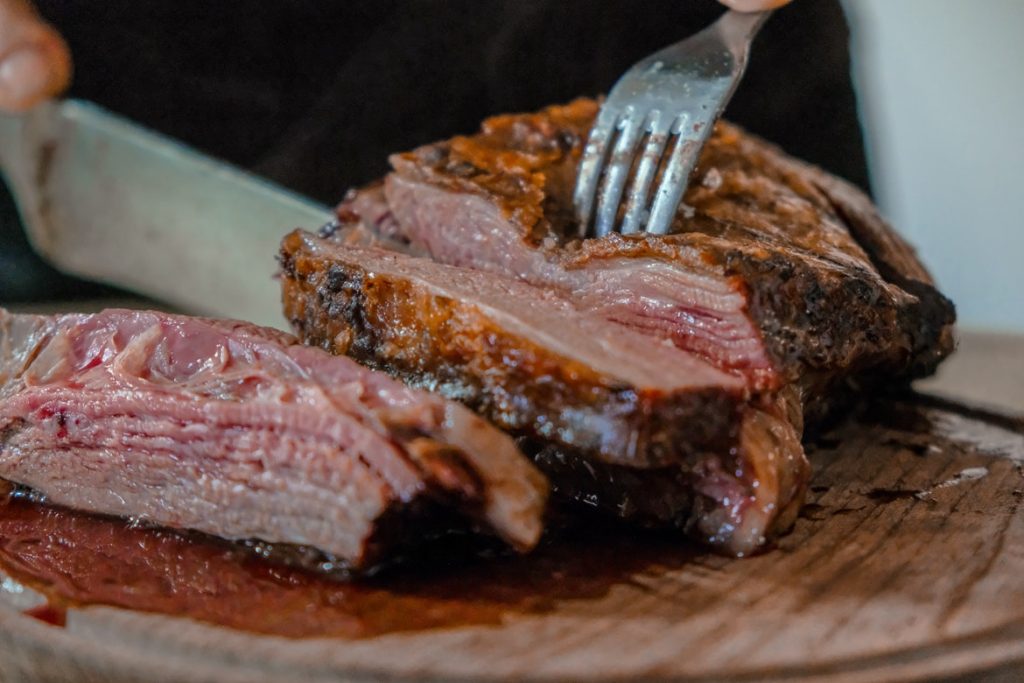 What's more convenient than family Sunday dinner ideas that you can simply set and forget until it's done cooking? If you're looking for such a recipe, you'll love this extremely tender roast beef! All you have to do is season and pan-sear the meat, then continue to cook it on low in your slow cooker or Crockpot until done.
Recipe for Inspiration: Slow Cooker Roast Beef (Sliceable!)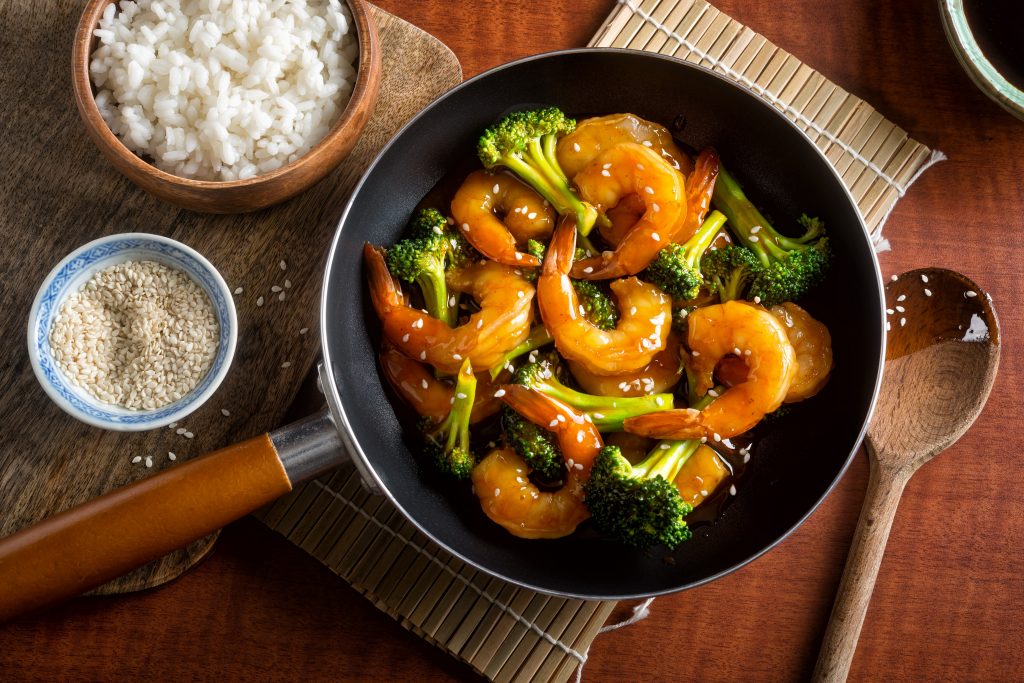 On the hunt for quick and easy recipes for dinner? Add this shrimp stir fry to your bucket list of dishes to try! After all, who could resist chunky shrimp and vegetable pieces slathered with a thick, savory, and slightly sweet soy sauce mixture? With this on your menu, Sunday night dinner ideas will never be boring again!
Recipe for Inspiration: Teriyaki Shrimp Stir Fry
---
Healthy Sunday Dinner Ideas
We believe that good dinner ideas and recipes should be able to cater to the needs of both your taste buds and your body. So for this section, we've gathered easy home-cooked meals that are equally as nutritious as they are flavorful.
Chicken and Vegetables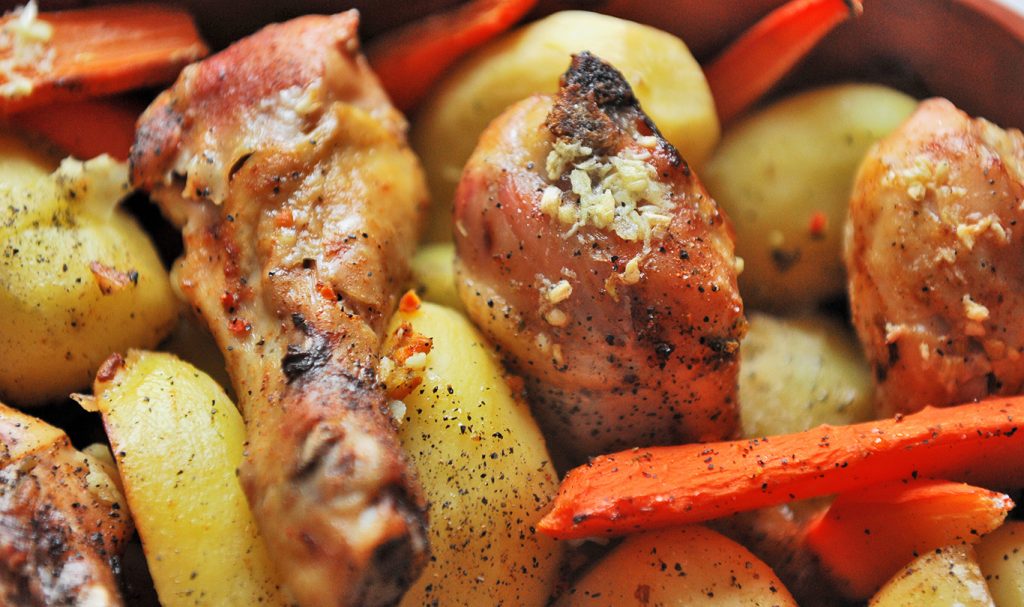 Thinking about what to eat for dinner can be quite stressful, especially if you're all out of ideas. Don't let that stop you from whipping up a balanced meal, though! Instead of resorting to instant or fast food, try making this Instant Pot chicken and vegetables recipe that takes just under 25 minutes to make. Simply cook on high some browned pieces of chicken with veggies and seasonings and in no time, you can enjoy all its meaty and hearty goodness.
Recipe for Inspiration: Instant Pot Chicken and Vegetables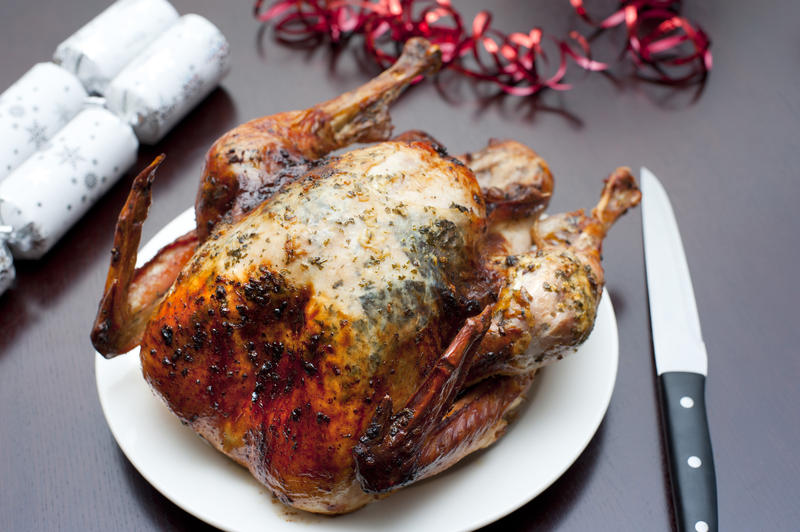 Roast chicken is a perfect option if you're deciding on what to cook for dinner. For one, roasting perfectly browns and enhances the flavor of the exterior of the meat, all the while keeping the insides good and juicy. It's also a healthier way of cooking compared to the more usual deep-frying method where the meat is submerged in oil. So, try this dish out for a meaty yet healthy meal.
Recipes for Inspiration:  Roasted Chicken with Sweet Garlic, Melted Onions, and Sour Orange
Roasted Green Beans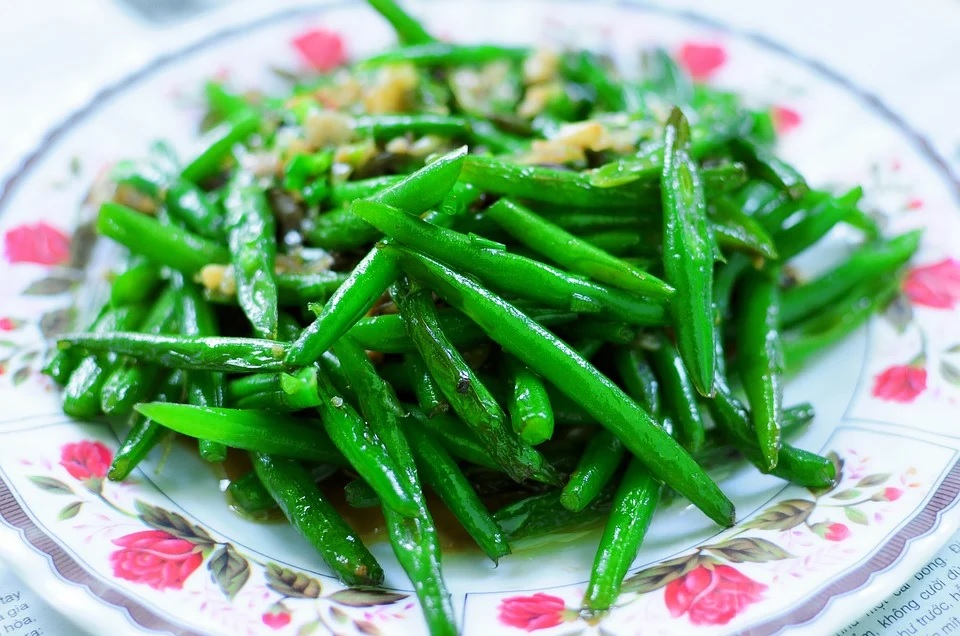 Supper ideas and recipes don't have to be complicated. Because sometimes, a good meal can be tied together by a simple vegetable side. Enjoy a serving or two of these crisp and nutty roasted green beans along with your main entrée. Apart from adding an extra layer of flavor to your meal, you'll have your fill of healthy greens with this veggie dish.
Recipes for Inspiration: Roasted Green Beans 
Soup With Chicken and Rice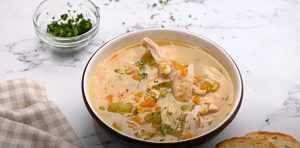 Chicken and rice work together to create a hearty and filling combo that's just right for your long list of Sunday dinner meal ideas. Say goodbye to your standard greasy chicken recipe and hello to this nutritious and comforting meal! This dish boasts chicken, rice, and other vegetables in a light and milky broth that is flavored with a handful of herbs and spices.
Recipe for Inspiration: Chicken Rice Soup
---
Easy Sunday Dinner Ideas For The Family
Browse this section for easy Sunday dinner ideas that the whole family will enjoy. For summer, fall, Easter, or whatever occasion you have to celebrate with the folks, you might want to consider these timeless dishes:
Ground Beef Casserole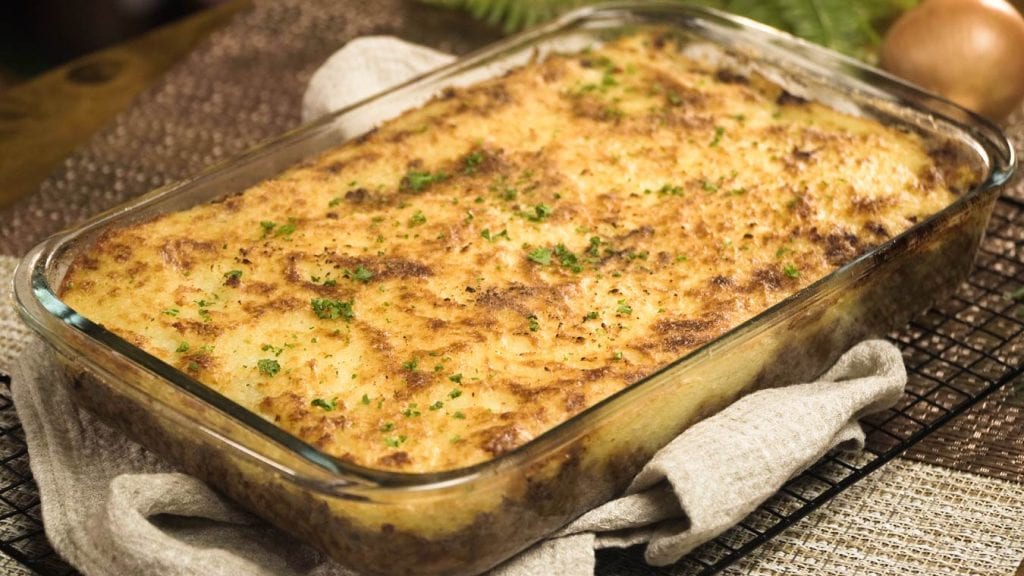 There's no denying that a warm casserole is among the best dinner recipes of all time. Not to mention how it's also one of the best meals for a crowd because it's easy to make. So if you want a Sunday dinner idea that's fit for a large family, this is it! Make this ground beef casserole and serve layers upon layers of hearty beef filling and creamy mashed potatoes for your loved ones.
Recipe for Inspiration: Irish Ground Beef Casserole
Turkey Chili and Rice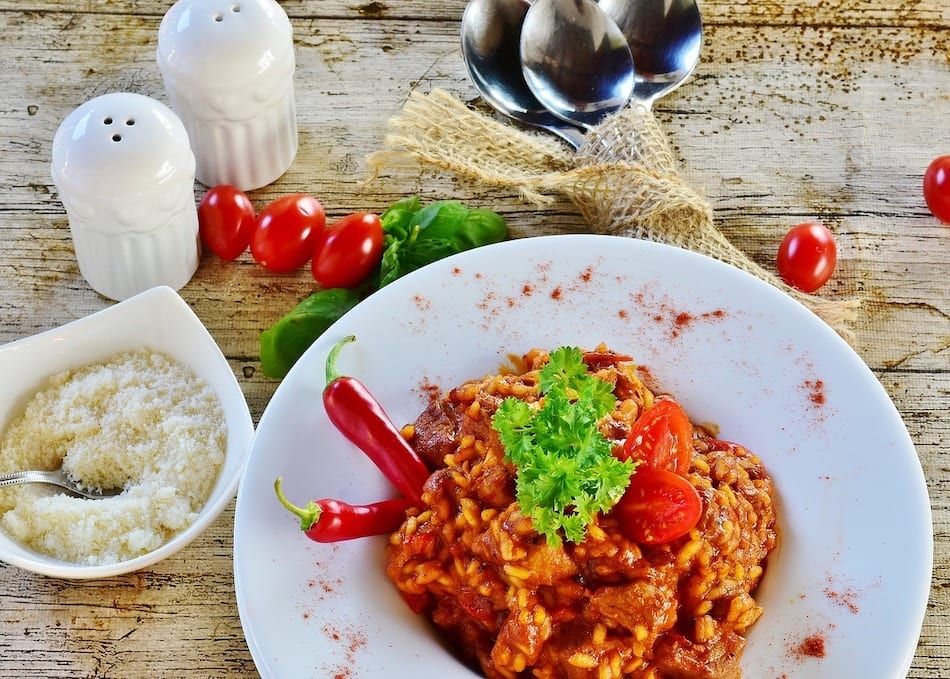 Treat your family and friends to your own rendition of delicious family dinner recipes and ideas! To start, try recreating this spicy dish that you can make using your trusty Dutch Oven. You'll love the combination of rice and chopped turkey pieces cooked in a flavorful broth, with a satisfying kick of heat from the chilis.
Recipe for Inspiration: Dutch Oven Turkey Chili and Rice
Chicken Tikka Masala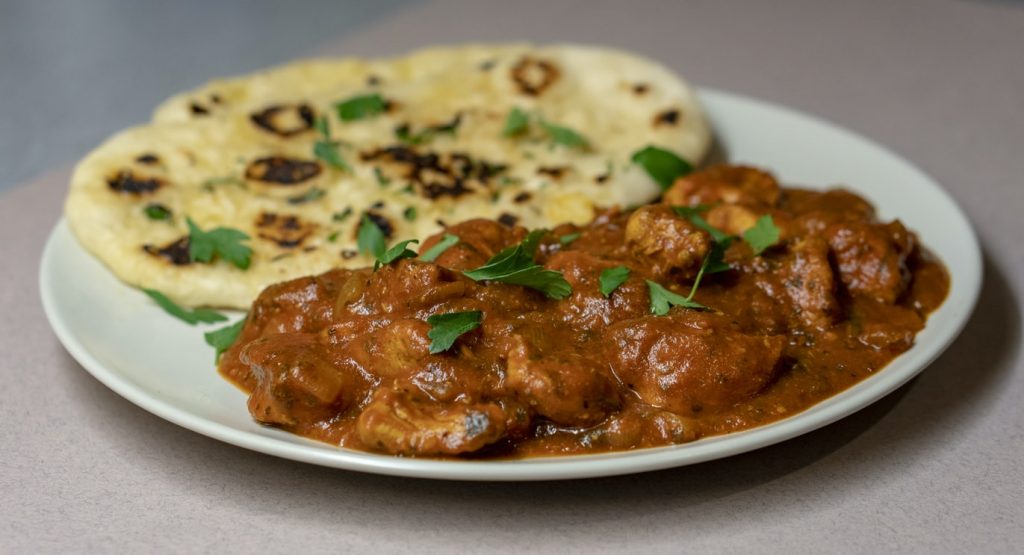 All-American meals are always good to have. But when you want to switch things up, you're also free to explore dishes from different cuisines. For instance, this easy chicken tikka masala is a must-try if you want to experience the flavors of South Asian cooking made easy! Your family will be in for a treat once they bite into succulent chicken breasts that have been marinated in a handful of traditional spices. Don't forget to pour the creamy tomato-based sauce on top to seal the deal.
Recipe for Inspiration: Easy Chicken Tikka Masala
Chicken Pot Pie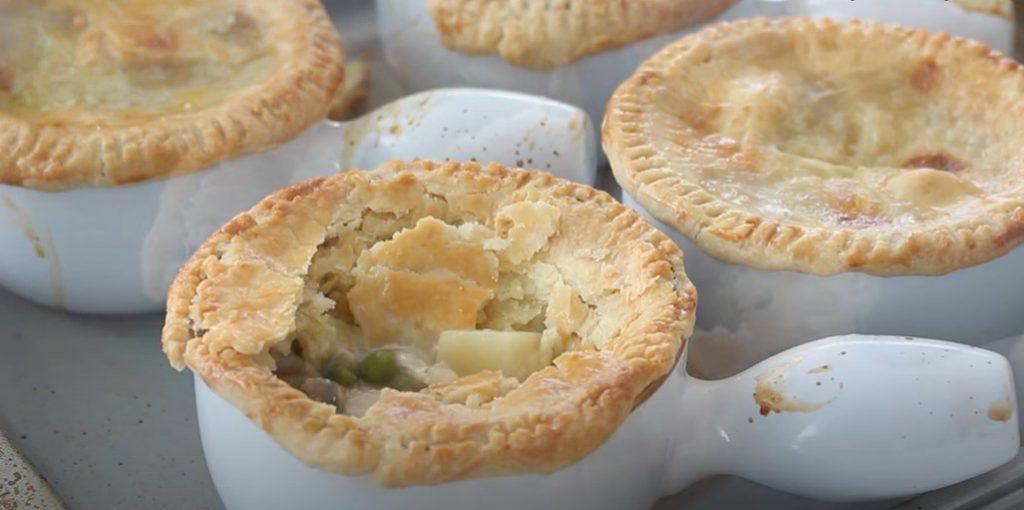 A list of family Sunday dinner ideas won't be complete without chicken pot pie. Needing only an hour of cooking time and basic ingredients, this is undeniably the best comfort food to make at home. Take a look at this recipe and make a hearty chicken and vegetable soup baked in a casserole dish with puff pastry crimped on top. You can even cook this in baking ramekins to make individual ready-to-serve portions.
Recipe for Inspiration: Quick and Easy Chicken Pot Pie 
Honey Garlic Chicken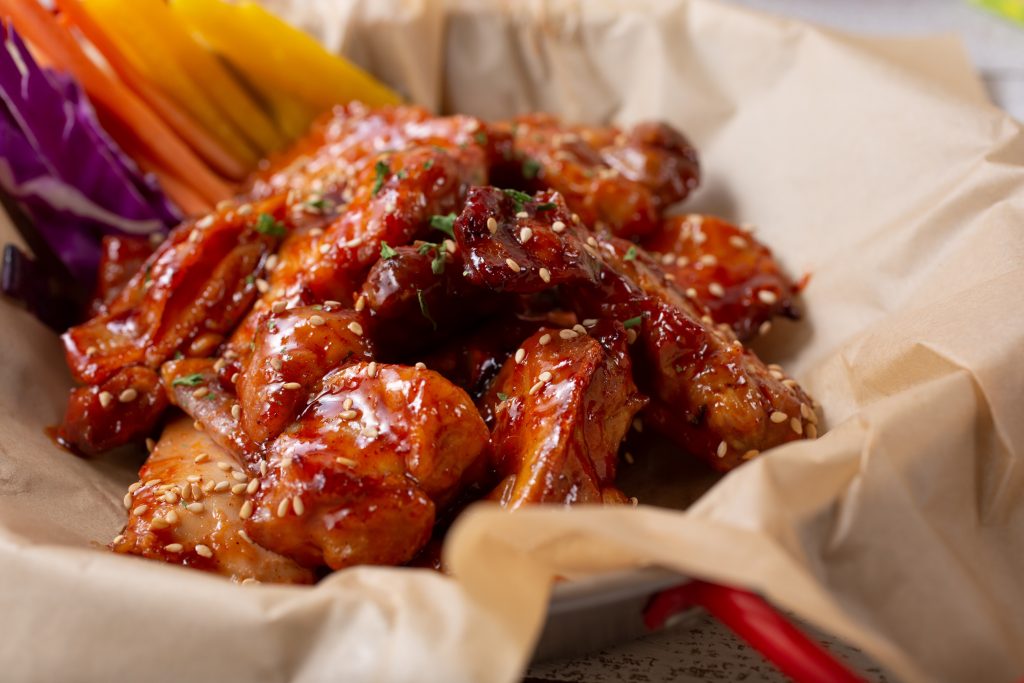 While it may not be one of the more traditional dinner options for family dinner menu ideas, we highly recommend trying out this honey garlic chicken dish. The condiments meld incredibly well together to coat the chicken pieces with a mouthwatering sweet and savory sauce that anyone can be sure to enjoy!
Recipe for Inspiration: Easy Honey Garlic Chicken
Shepherd's Pie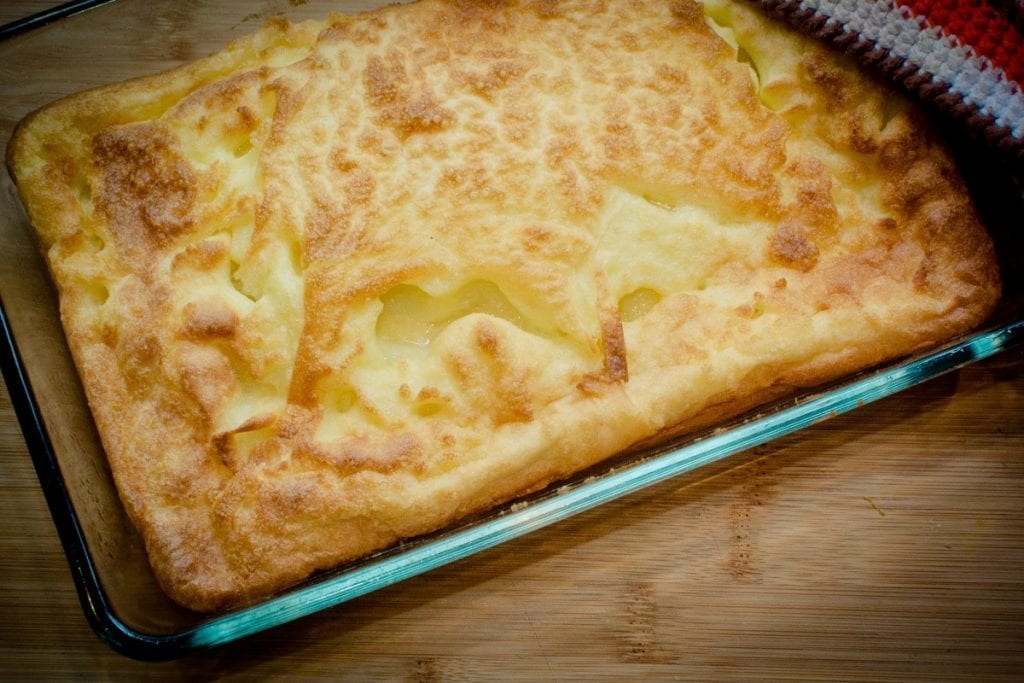 This Shepherd's Pie dinner recipe is yet another one of the easy supper ideas to try if you want something filling. The best thing about this is it's a modern and very flexible version of the one that's often included in traditional family dinner ideas. Satisfy your cravings with thick baked layers of beef and vegetable fillings topped with mashed potatoes, using the ingredients that suit your personal preference.
Recipe for Inspiration: Easy Shepherd's Pie with Garlic Romano Potatoes
Sheet Pan Chicken Cordon Bleu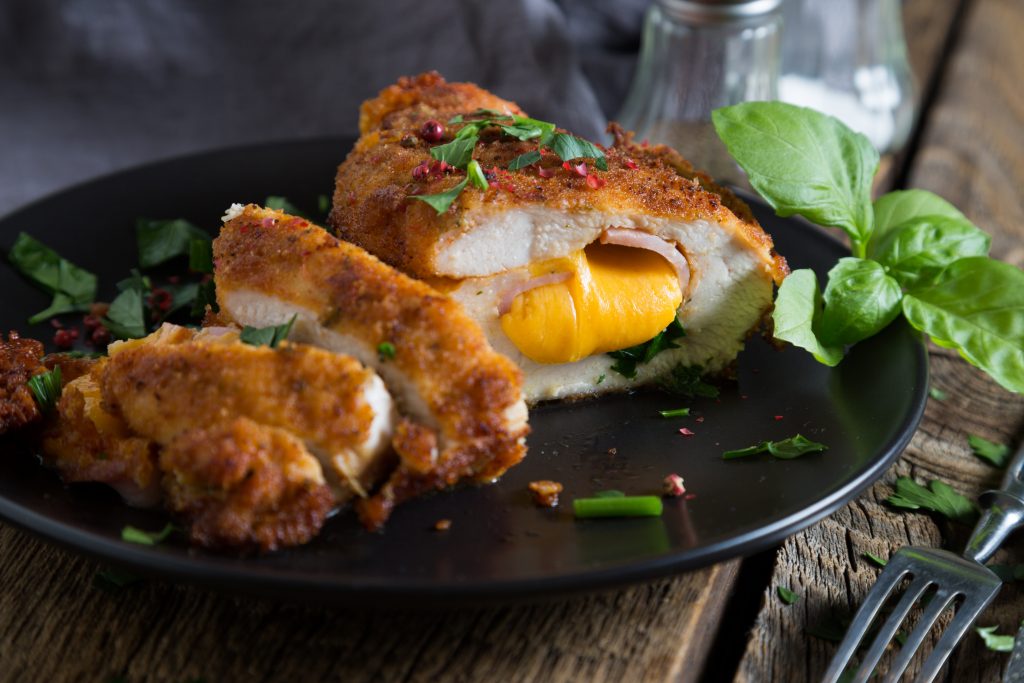 Sheet pan dinners are a practical go-to meal option because it requires minimal effort. And since you'll only need one baking sheet for the job, you'll also have fewer dishes to clean afterward. Interested? Check out this chicken cordon bleu for your next lineup of easy meals for dinner. Not only will this teach you how to make sheet pan chicken breasts stuffed with ham and gooey cheese, but veggies and a creamy and tangy Dijon sauce on the side as well. Have it pan-seared or baked straight away!
Recipe for Inspiration: Easy Sheet Pan Chicken Cordon Bleu 
Honey Garlic Shrimp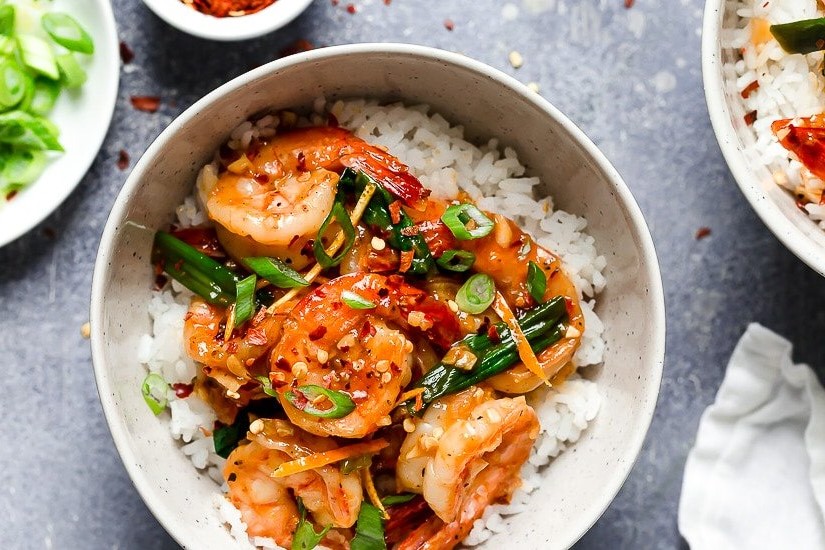 Here's one of the best ideas for Sunday dinner for you: honey garlic shrimp. And yes, this classic mixture of soy sauce, vinegar, honey, and garlic also works well with seafood! For this dish, the pieces of peeled shrimp are coated with a sweet, savory, and incredibly flavorful sauce. Serve this meal with a side of freshly-cooked white rice for a more filling meal.
Recipe for Inspiration: Honey Garlic Shrimp
---
Southern Sunday Dinner Ideas
Dive headfirst into the bright and colorful cuisine of the Southern states with these Sunday dinner ideas for the soul. There are plenty of dishes to try if you want to experience what Southern food is all about. Get inspired with the entrees and sides below.
Southern Fried Chicken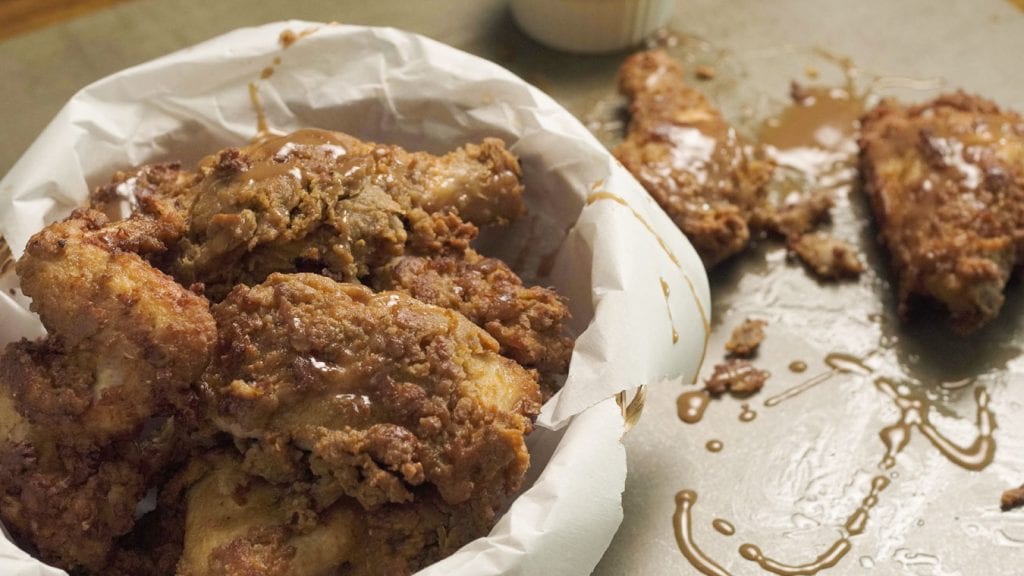 A lot of people will agree when we say that Southern fried chicken is among the most popular chicken recipes from the South. And whenever someone asks what's for supper or dinner, this answer brings all the meat lovers to the table. Try out this easy recipe that you can make at home if you're on the prowl for a family Sunday dinner recipe idea. Nothing beats deep-fried chicken pieces that are crispy and crackly on the outside and incredibly juicy on the inside.
Recipe for Inspiration: A Southern Fried Chicken 
Mashed Potatoes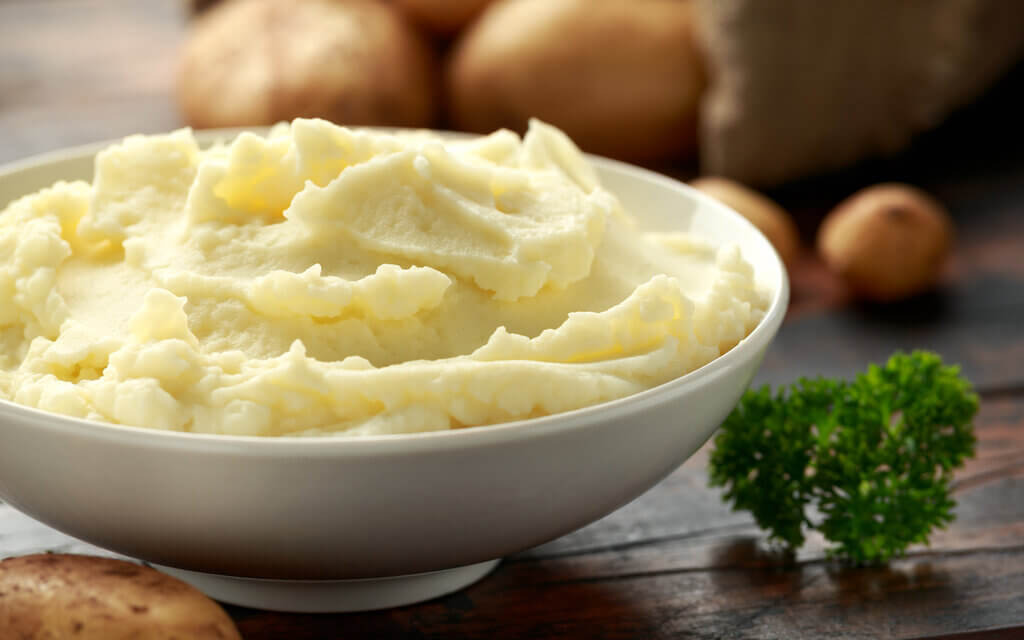 What sounds good for dinner with Southern-style fried chicken? Mashed potatoes! It's a classic pairing of flavorful meat and creamy side dishes that hits the spot every time. For minimal effort, just throw the potatoes together with broth and seasoning in the slow cooker and come back to it after a few hours. It's now ready to pair with your other Sunday dinner recipes!
Recipe for Inspiration: Slow Cooker Mashed Potatoes
Pork Chops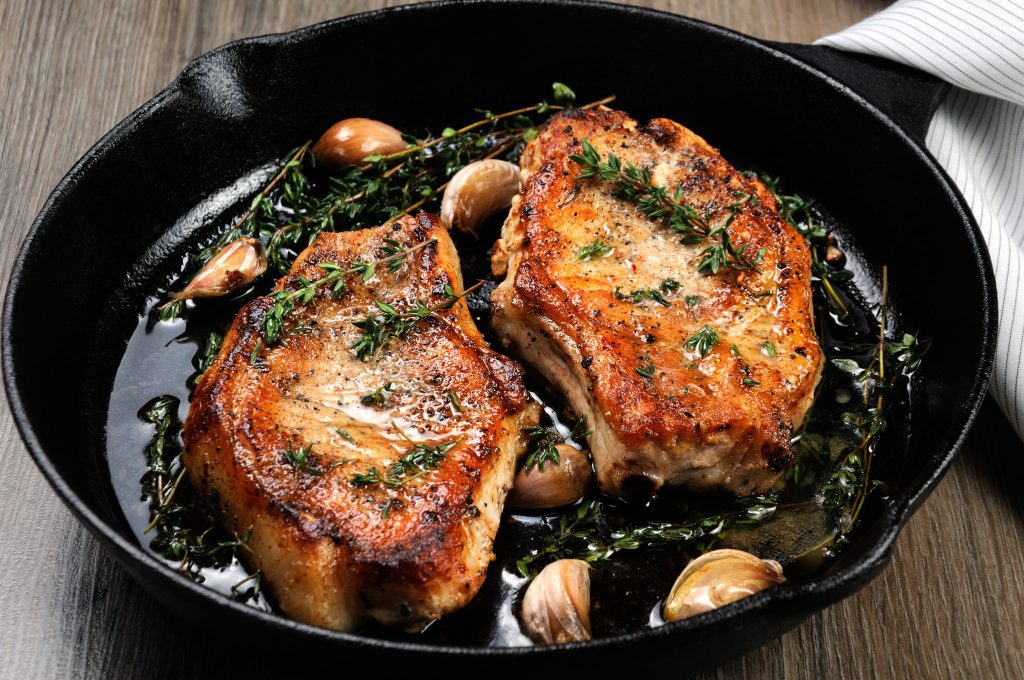 Pan-seared pork chops are a quick solution to your dilemma of easy dinner meals. To take it up a notch, use a cast-iron skillet to brown the meat even better. For this dish, the chops are liberally seasoned and marinated in a handful of herbs and spices before the cooking process. Then it's cooked in butter and thyme sprigs to finish. The best part is, that the whole searing process only takes 10 minutes which is much shorter compared to different dinner ideas on this list.
Recipe for Inspiration: Cast Iron Skillet Pork Chops
Mississippi Pot Roast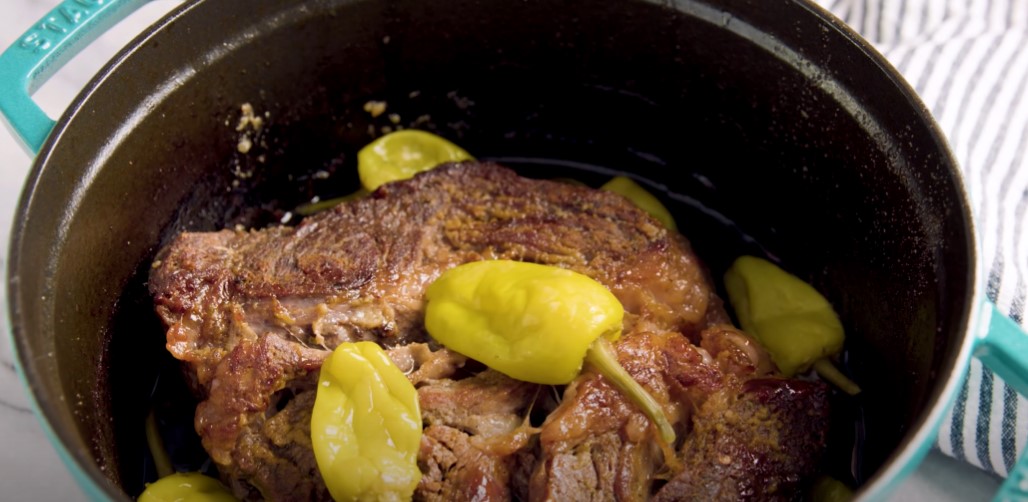 With the help of your trusty slow cooker, whip up this delicious one-pot Mississippi pot roast dinner! This is one of the best meat dinner ideas you can find if you don't want to spend so much time preparing the ingredients. Brown the meat, let it cook for a few hours with the ranch-gravy mix and pepperoncini peppers, and this oven pot roast is good to go!
Recipe for Inspiration: Mississippi Pot Roast
Mac and Cheese Recipe

One of the dishes that might pop into your mind when you think about easy dinners to make is the ol' reliable mac and cheese: an iconic soul food side dish. And you're right–creamy baked macaroni noodles will always taste great in a gooey cheese mixture. Take some notes from one of the best recipes ever with this featured dish.
Recipe for Inspiration: Ultimate Mac and Cheese
---
Sunday Dinner Ideas For Two
Home-cooked Sunday dinners don't always translate well as fancy meals and dinner ideas. While that's absolutely fine, it's not entirely impossible as there also are ways to elevate your dining experience at home before the week starts anew. Check out this section for easy old and new dinner ideas that are perfect for a dinner for two.
Chicken Parmesan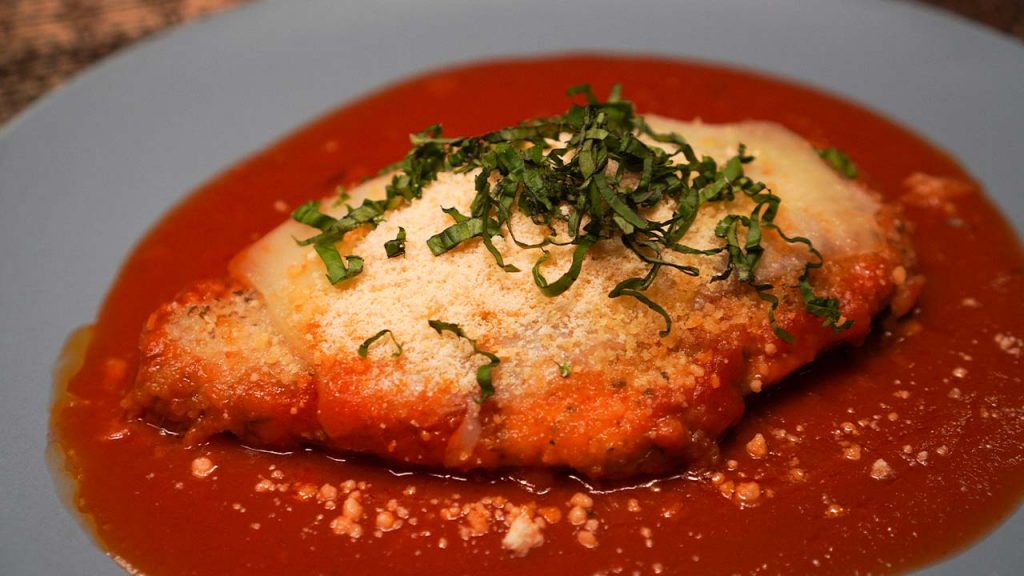 Chicken parmesan is actually one of the many family dinner ideas that you can make for a cozy and casual home-cooked dinner with your loved one on Sunday nights. Who wouldn't love a pan-seared boneless chicken breast swimming in a tangy marinara sauce with mozzarella and parmesan cheese on top? It's the perfect food for dinner dates!
Recipe for Inspiration: Carrabba's Chicken Parmesan 
Honey Soy Baked Chicken Thighs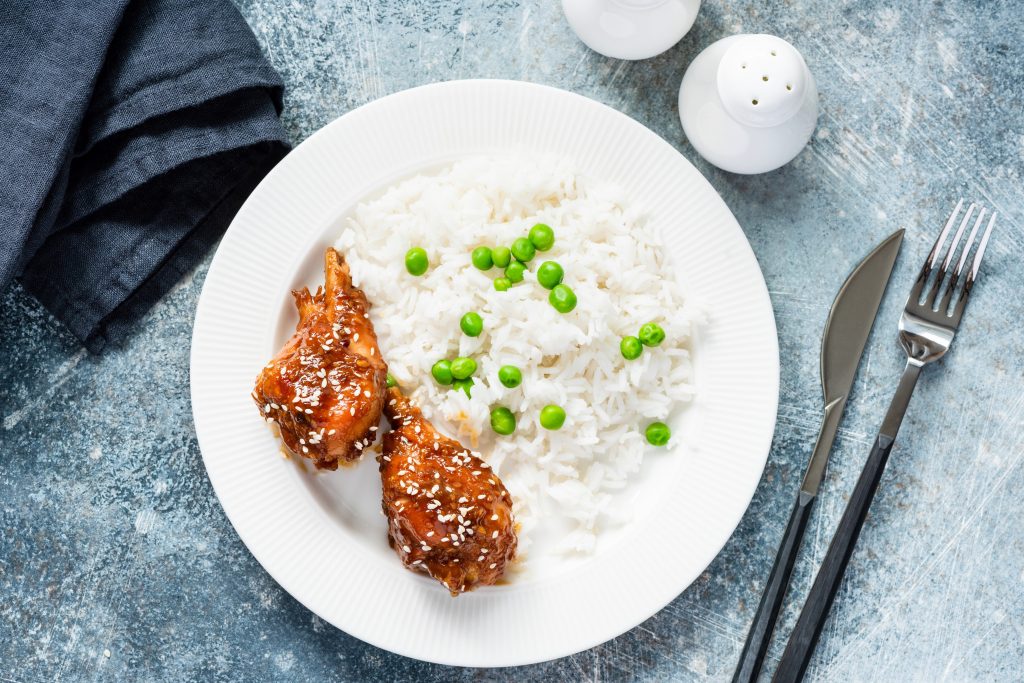 For one of the more creative dinner ideas for two, these baked chicken thighs are tough to beat! This isn't your regular baked chicken because the meat is marinated in a special mixture beforehand. Soy sauce, honey, garlic, vinegar, ginger, sesame, and cooking oil work together to pack the boneless chicken thighs with a deliciously sweet and savory flavor. So after the broiling process, the meat turns crispy golden, charred, and irresistible until the last bite!
Recipe for Inspiration: Honey Soy Baked Chicken Thighs
Pork Braciole
This Italian favorite is a great addition to your Sunday dinner menu ideas. Enjoy some crispy rolled pork skins swimming in a rich and tangy tomato sauce. And despite being oh-so-flavorful, it doesn't really take much to make this dish. Make your partner feel loved by whipping up this special pork dish to cap off the weekend.
Recipe for Inspiration: Pork Braciole in Tomato Sauce
Lasagna Roll-Ups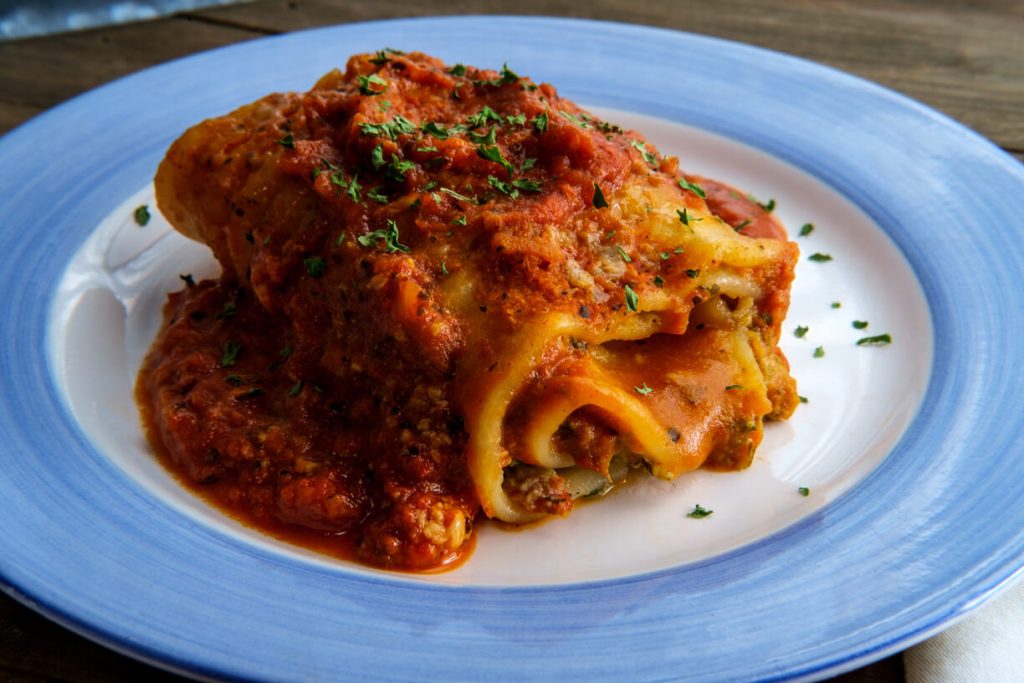 You can't talk about dinner for two without mentioning pasta! For a unique and fun take on dinner ideas, why not reinvent pasta classics into something different? Instead of layering the meat, roux, and noodles like you normally would for lasagna. Why not spread the cheese mixture onto cooked lasagna noodles and roll them up? With these rolls, it will be easier to take a portion (or more) to enjoy with your special someone for the night! This is a vegetarian meal, so it's also one of the best healthy dinners for two.
Recipe for Inspiration: Three Cheese Lasagna Roll-Ups