Soy sauce (also called soya sauce) is a popular dipping sauce for sushi and dishes like zucchini sushi rolls. You can also stir it into your savory recipes to give them a boost of umami flavor. But what is it, exactly? Aside from fish sauce, Worcestershire sauce, and sesame oil, this one is another Asian condiment that's a must-have in your pantry! The best soy sauce is typically made of fermented soybeans with other basic ingredients, which include wheat and saltwater brine. No animal product is used in this condiment, hence it's a good vegan flavoring ingredient too!
So, interested in buying one for your cooking? Then continue reading to discover our top picks for this Asian condiment this year. We've also answered some of the most frequently asked questions about this condiment below, as well as a few tips on how to choose the best type.
The Best Soy Sauce Options At A Glance
Best Soy Sauce Options This 2022
To select the items for this list, we took into consideration the brand reputation, product characteristics, and overall customer reviews of each product. Check out this section for a more in-depth review of our top picks this year!
READ ALSO: 40 Best Ramen Toppings for Your Homemade Noodle Soup
What to Look For in the Best Soy Sauce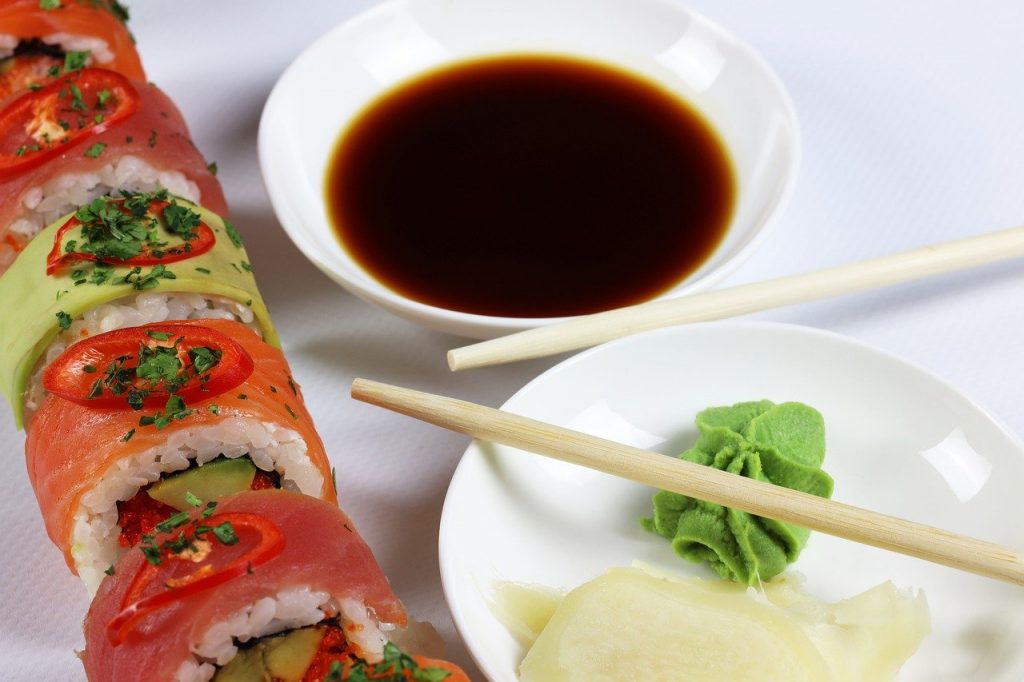 So, what is the best soy sauce? It really depends on your personal needs. To determine which one is right for you, consider these factors:
Type
There are many types of soy sauce produced in different parts of the world. These styles often have distinct characteristics and flavor profiles that make them stand out from the rest. Chinese style is the most common and these are often lighter in color. 
Meanwhile, the standard Japanese shoyu is darker and it's most sought after for sushi and other dishes that hail from the same country. You can find different versions of this, such as usukuchi and koikuchi. Korean soy sauce isn't as salty, while Thai versions often have a thicker consistency. For a soy-less substitute, you may opt for liquid aminos.
READ ALSO: 60 Easy Thai Recipes for a Spicy Home Feast
Aging (Lightness and Darkness)
What is the difference between light and dark soy sauce? Generally, light ones (also called white) are aged for a relatively short time period, while dark (also called black soy sauce) types are those that are aged longer. Although, some types contain color additives so they may be darker in appearance. The typical aging period of soy sauce is around five to eight months. 
Sodium Content
For one, there really is a substantial amount of sodium in soy sauce. After all, salt is a basic ingredient in the condiment. But if you're looking to cut down on this, you can consider low-sodium or sodium-free soy sauce alternatives.
READ ALSO: Spice Grinders: Why You Need One and Our Top 12 Picks
Frequently Asked Questions
How is soy sauce made?
Typically, a naturally-produced type is brewed by combining soaked soybeans and roasted wheat with a type of mold to start the fermentation process and break down the grains into amino acids (which are responsible for the sauce's dark color). Then, the fermented soybeans mixture is stirred together with brine or salt water and left to age for about six to eight months. Lactic acid is also produced in the process, giving the condiment the complex flavor that it's well-known for.
Preservatives such as sodium benzoate, flavor enhancers like hydrolyzed vegetable protein, and/or coloring additives may also be incorporated into the mixture. Lastly, the fermented product is pressed to remove solids.
Does soy sauce go bad?
es, although this rarely happens. If unopened, the condiment would stay good for an indefinite amount of time. Meanwhile, opened bottles of fermented soy sauce typically last for two to three years when opened. Since it has a high amount of salt, you don't really need to refrigerate it.

What type of soy sauce do Japanese and Chinese restaurants use?
Typically, commercial establishments use all-purpose types that can be used for all kinds of needs. These can be as ingredients for recipes, and/or as a dipping condiment to add before eating.

Is soy sauce healthy?
This condiment is a good source of antioxidants and probiotics that promote gut health. However, it has its drawbacks too. Since it contains a substantial amount of salt, it may be a potential risk for those with high blood pressure and other salt-related conditions. Low-sodium versions are a good compromise for this. Traditional types may also contain wheat which isn't safe for those who are allergic to gluten. For this, you may go for gluten-free alternatives.