Sous Vide Steak Recipe
Recipes.net Team
October 26, 2020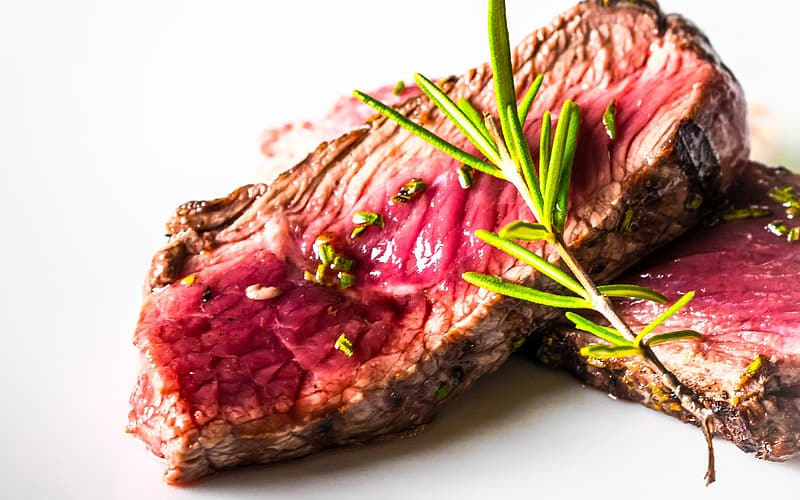 Are you looking to make the perfect steak? Look no further from our Sous Vide Steak dish. The sous vide method uses a very precise temperature to keep your steaks from overcooking. Let your sous vide do the trick of making you the perfect steak every time. Sear your steaks afterwards for a more delightful outer crust. Try this out for dinner tonight!
How To Make Sous Vide Steak
This sous vide steak is a tender and perfectly seasoned plate of ribeye steaks with hints of rosemary. The steaks are cooked in sous vide and then seared for a scrumptious charred texture.
Ingredients
2

rib-eye steaks,

1 ½-inch thick

kosher salt

ground black pepper

2

sprigs

rosemary,

or thyme, oregano, or other herbs of your choice

2

tbsp

canola oil,

and more for searing

1

tbsp

butter
Instructions
Fill a large pot with water for your sous vide water bath.

Place your sous vide equipment into the water before setting the temperature to 130 degrees F.

Generously sprinkle kosher salt and ground pepper on both sides of the steak.

Place the steak inside a ziplock bag or seal bag. Each steak should be placed in its own bag.

Spread 1 tablespoon of butter on each steak, along with a sprig of rosemary.

Remove as much air as possible from the ziplock or seal bag. Or if possible, use a vacuum sealer to release air before sealing.

Place the sealed bags of steak into the water bath.

Cook the steaks for 1 hour for medium-rare steaks, or up to 4 hours for a more medium or well-done steak.

Once cooked, take the ribeye steaks off the water bath. Remove them from their bags before patting them dry with paper towels.

Season the steaks again with salt and pepper.

Add canola oil in a cast iron skillet until well-coated, then warm over high heat. Let the oil heat up for a few seconds.

Once heated, use tongs to sear the ribeye steaks for 1 minute on each side.

Toss in the sprigs of rosemary from the sous vide onto the skillet for added flavor.

Transfer the steak onto a plate, slice against the grain, and serve!
Recipe Notes
Make sure your pot is large enough to hold your steaks, especially if you're serving for more than 2 people.

You can also clip the sealed bag to the side of the container. This will help to keep them from submerging or moving around while they're cooking. 

Feel free to add more of your favored seasonings before searing for a richer plate.
Nutrition
Calcium:

16mg

Calories:

645kcal

Carbohydrates:

1g

Cholesterol:

138mg

Fat:

52g

Iron:

4mg

Potassium:

606mg

Protein:

46g

Saturated Fat:

16g

Sodium:

184mg

Vitamin A:

284IU
Related Sous Vide Recipes