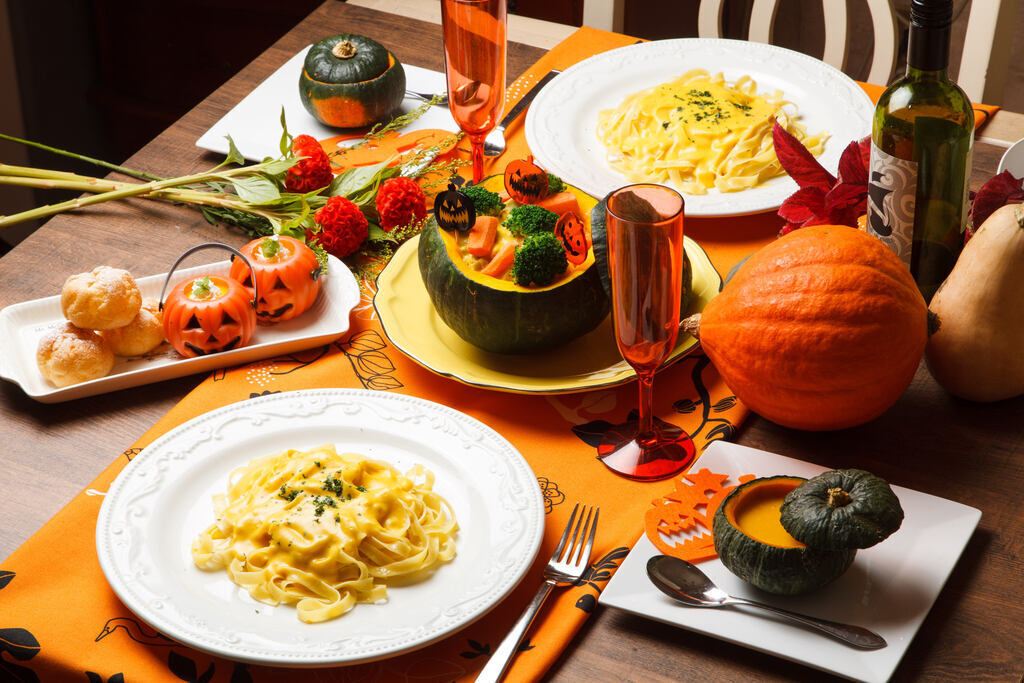 41 Fun Halloween Dinner Ideas For A Spooky Celebration
For parents and party planners, preparing foods and treats for a Halloween party is just as enjoyable as eating them. But there's always a teeny-tiny problem at first: choosing what Halloween dishes to cook. While it may seem overwhelming for some, fret not! You can easily impress your dinner guests with this list of Halloween dinner ideas for a truly spooky celebration!
Take a look at 41 fun Halloween recipes below and enjoy dishes that are not only delicious, but are also eye candy for your guests. From dreadfully scary Halloween foods to horribly cute cupcakes, we have it all on this list! 
---
Halloween Appetizers and Snacks
First, let's start off your Halloween party with some creepy snacks and appetizers for a perfectly eerie feel.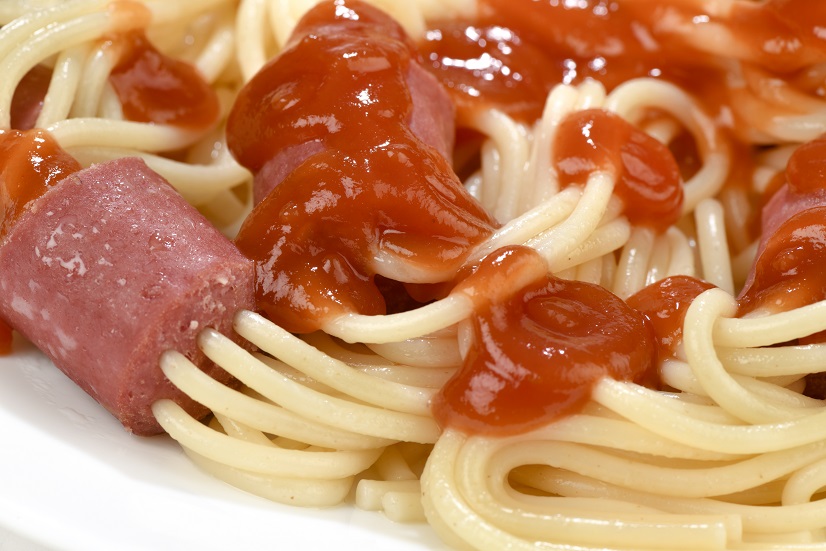 07 of 41
Wormy Hotdogs (Hotdogs and Spaghetti)
Another simple Halloween dinner recipe is this wormy hotdogs recipe. How do you make it look wormy? Just spear hotdogs with dry pasta and boil them! After cooking, it will look like some worms are coming right out of the hotdogs. Serve it with tomato sauce for a truly grubby but yummy look.

Try Recipe
---
Halloween Dinner Mains
Of course, we wouldn't forget to add dinner mains to our list of creepy Halloween dinner ideas. These recipes are such eye candies you'll have fun even just by looking at them. And don't forget to take a snap!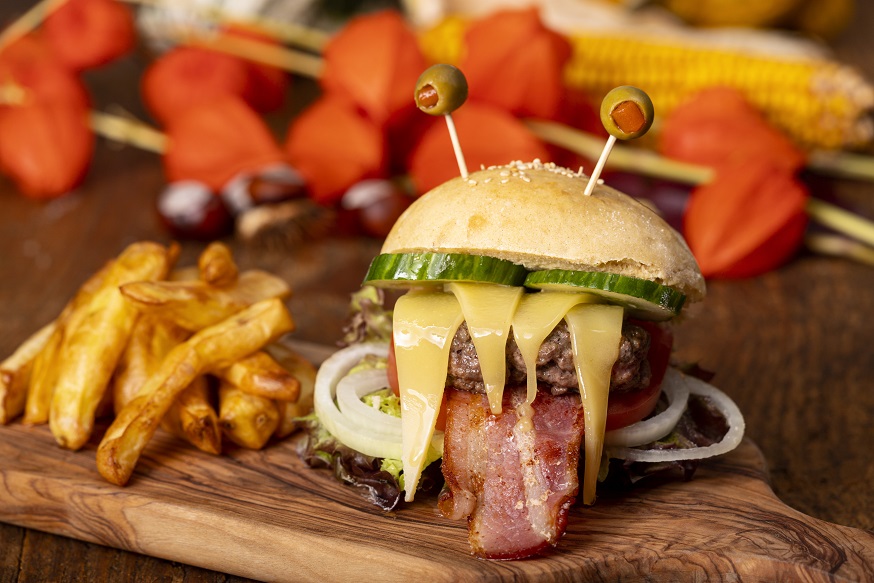 16 of 41
Monster Burger
Now, this may be last on our list of dinner mains but it may well be the best. This silly monster burger takes the cake for best in presentation and is a great halloween dinner idea for adults! Complete with edible monster eyes, tongue, and fangs, this monster burger is a sure hit among party-goers. 

Try Recipe
---
Halloween Side Dishes
Don't think we forgot some good Halloween side dishes! Check out what sides you can pair with your Halloween dinner ideas below! These are perfect alongside your appetizers and main entrees.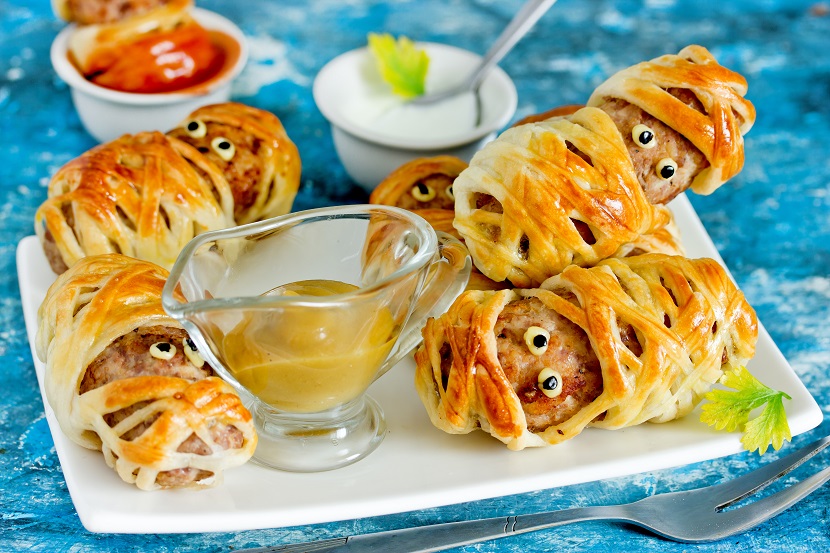 17 of 41
Mummy Meatballs
Happen to love meatballs and mummies? Don't pass up on a perfect opportunity to make these mummy meatballs. It's absolutely easy to make, but we're sure little hands are more than welcome to help in the kitchen.

Try Recipe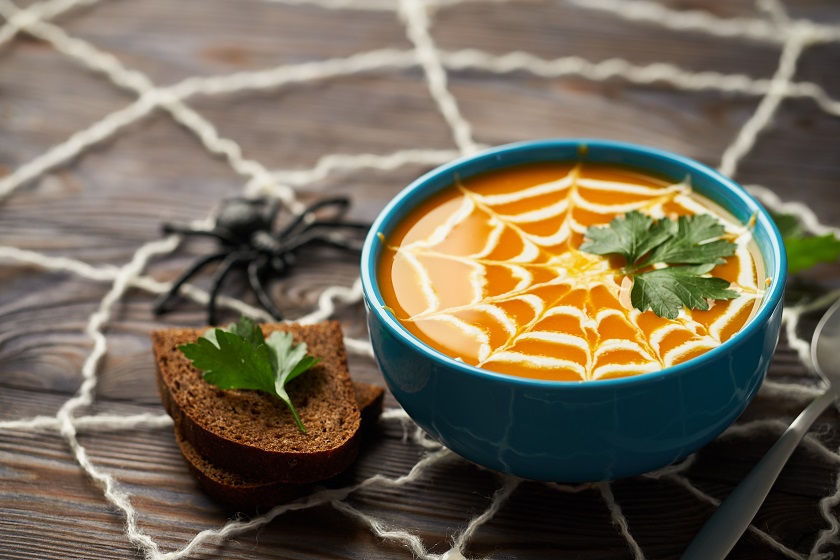 18 of 41
Halloween Pumpkin Soup
This soup may be warm but its spider web garnish will leave you and your guests cold. Don't get too intimidated with the spider webs because it's surprisingly easy to make! Simply pour some yogurt in circular motions over the soup and shape the webs using a cocktail stick. Genius, right?

Try Recipe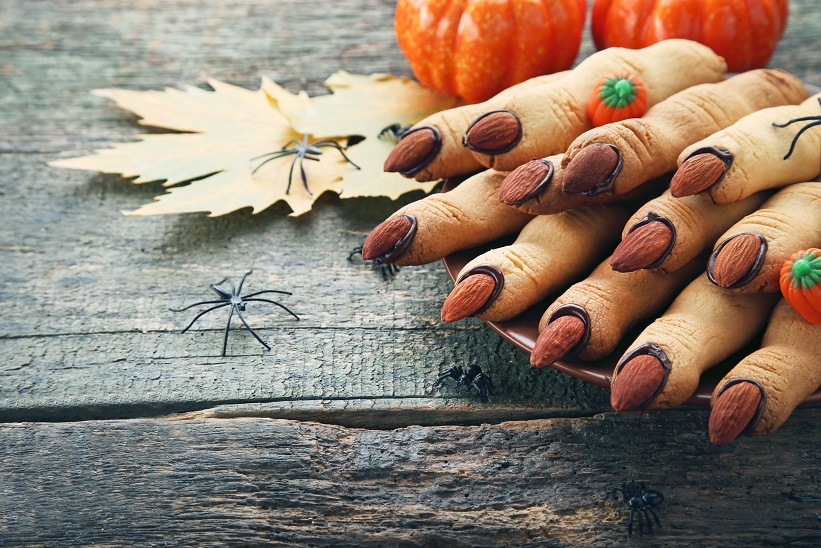 19 of 41
Ladies' Fingers and Men's Toes
The uncanny resemblance to real toes and fingers in this recipe will definitely creep you out. It's made of flour, yeast, and sugar, to name a few, while the nails are made of almonds. Try dipping these witch fingers cookies into the Halloween pumpkin soup for a burst of flavors.

Try Recipe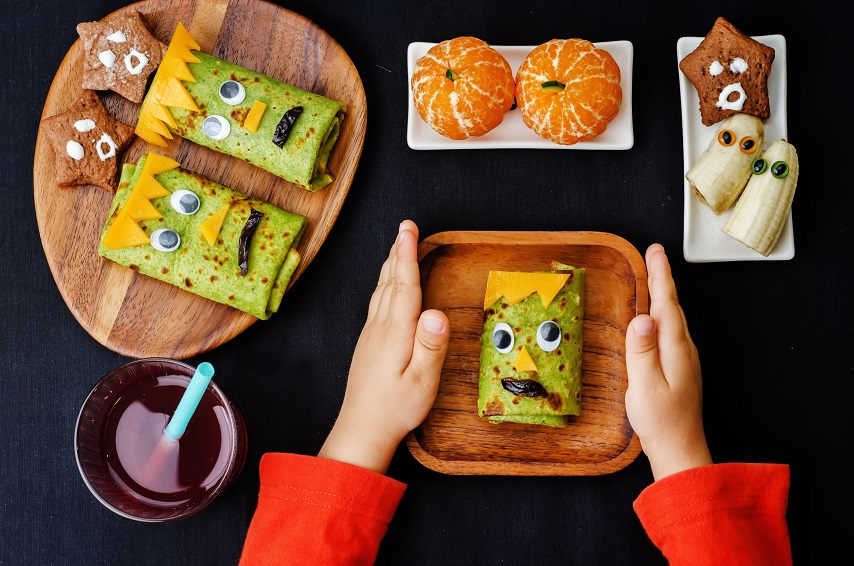 20 of 41
Monster Sandwich Wraps
Add more monstrous food to your list of Halloween dinner ideas with these cute but scary Frankenstein monster sandwich wraps! Using cheese, nori (dried Japanese seaweed), cornichon pickles, and black olives, watch your kids turn boring old wraps into spooky cute Halloween snacks.

Try Recipe
---
Halloween Desserts
Your spooky Halloween dinner ideas are incomplete without disgustingly cute and delicious desserts!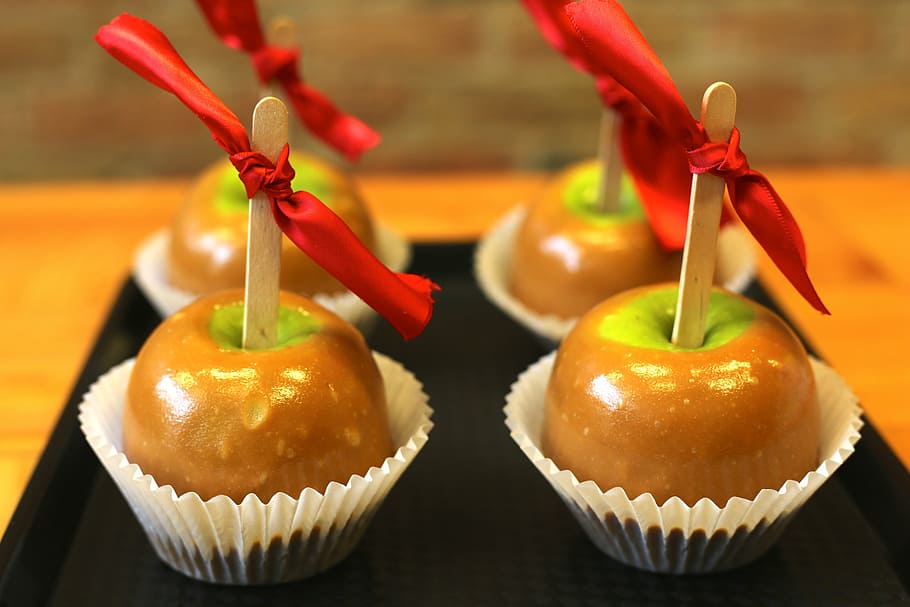 21 of 41
Chewy Caramel Apples
For the easiest Halloween dessert, these chewy caramel apples can be whipped up in just 15 minutes. All you have to do is microwave some chewy caramels with evaporated milk, dip the apples, and you're all done. Easy peasy!

Try Recipe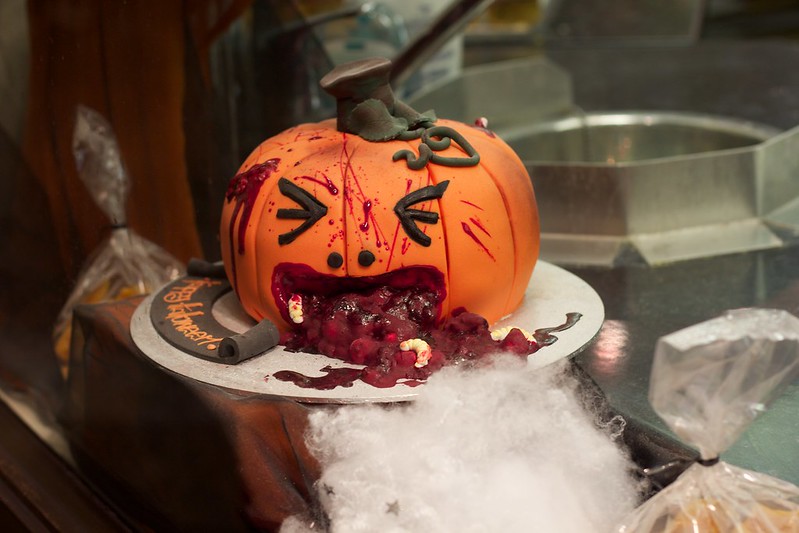 Joel Pan | Flickr

22 of 41
Pukin' Pumpkin Cake
Don't know what cake to get for Halloween? Well, don't pass up on this puking pumpkin cake! But what is it puking anyway? This Halloween recipe asks for gummy worms or candy corn, but you can also add whatever you like. You can put Reese's Peanut Butter Cups or M&Ms. Take your pick among your favorites!

Try Recipe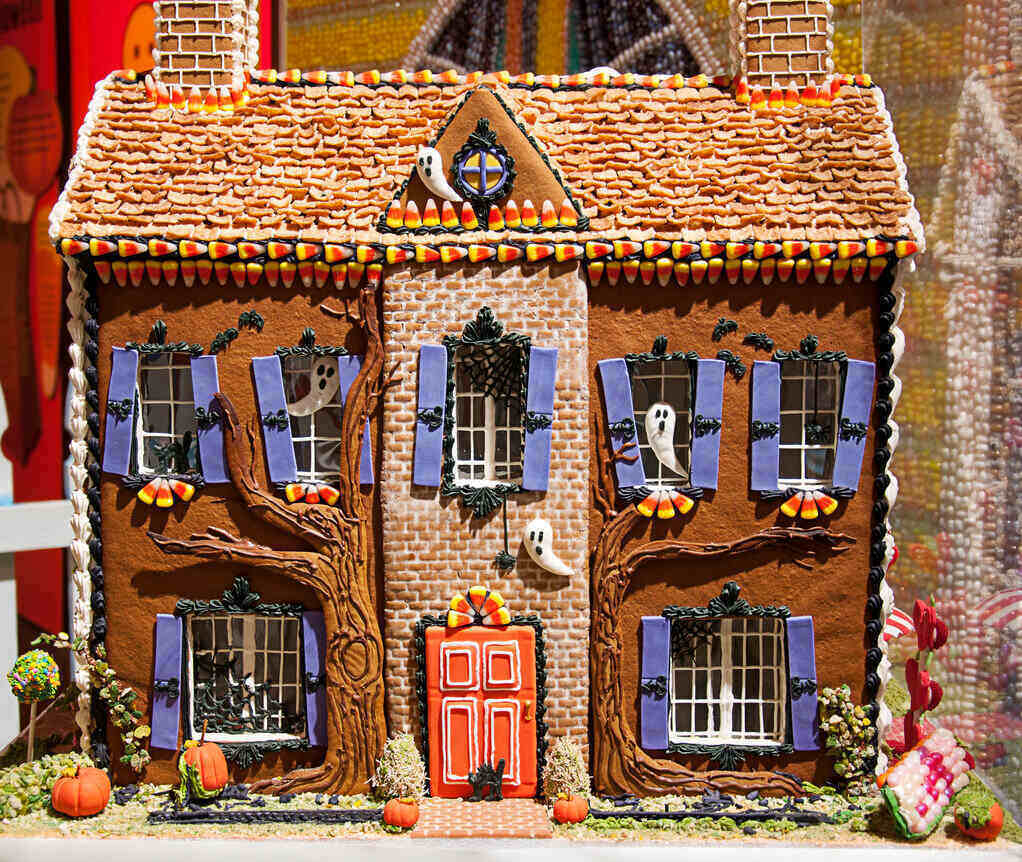 23 of 41
Halloween Gingerbread House
Gingerbread houses are not reserved only for Christmas. Make a spooky one just for Halloween! What's more, it's a good Halloween project for the whole family.

Try Recipe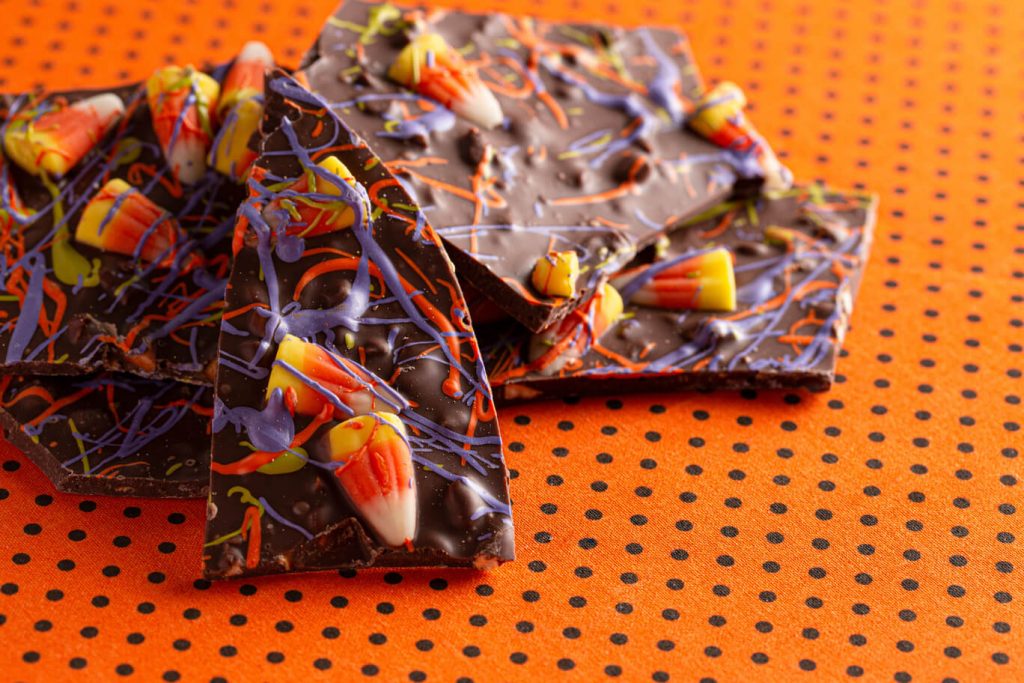 24 of 41
Candy Corn Bark
Candy corn is a Halloween staple that you don't wanna miss out on making this year! But in this recipe, we're combining candy corn with another Halloween staple—candy barks! Its white chocolate base is topped with pretzels and candy corn giving you and the kids the best of both worlds! If you don't have any white chocolate, you can use any types available.

Try Recipe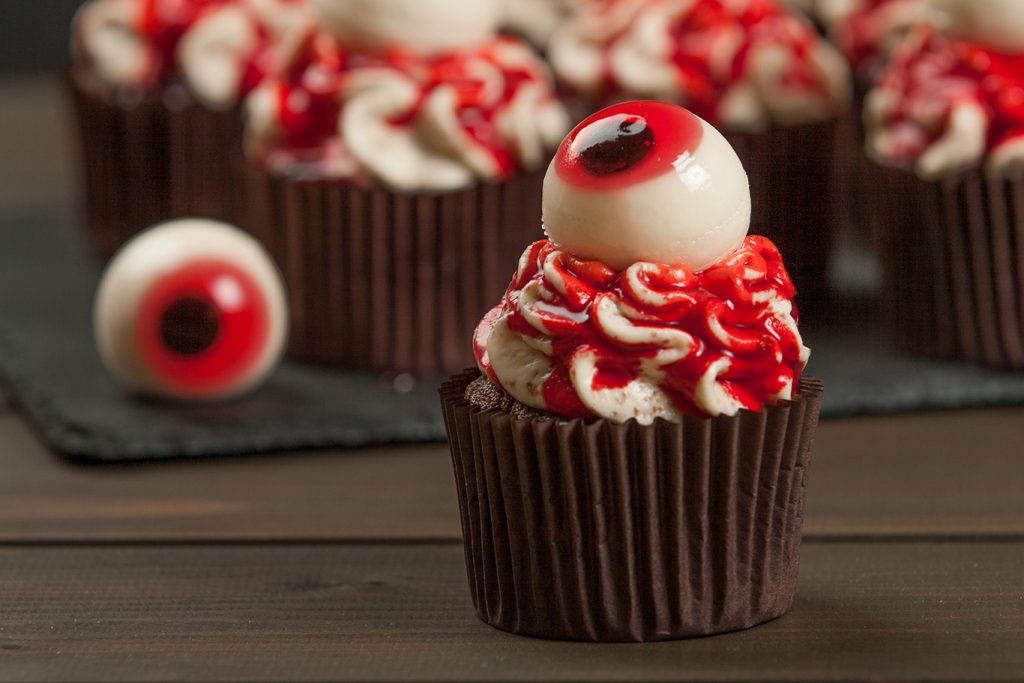 25 of 41
Halloween Cupcakes
Just by looking at the popping eyeballs, you'll want to have these gory cupcakes on your list of Halloween dinner ideas! So, preheat your oven, ready your piping bag, and get to baking using this easy-to-follow recipe.

Try Recipe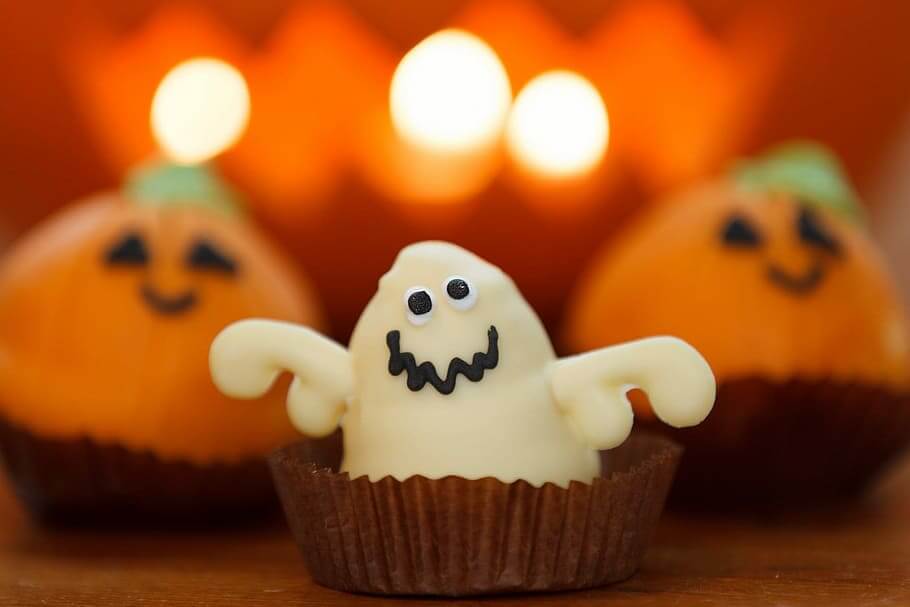 26 of 41
Halloween Crispy Marshmallow Ghosts
Let's not forget cute marshmallow ghosts for the kids and kids at heart! Just mix marshmallows with crispy rice cereals and pour melted white chocolate over them to set.

Try Recipe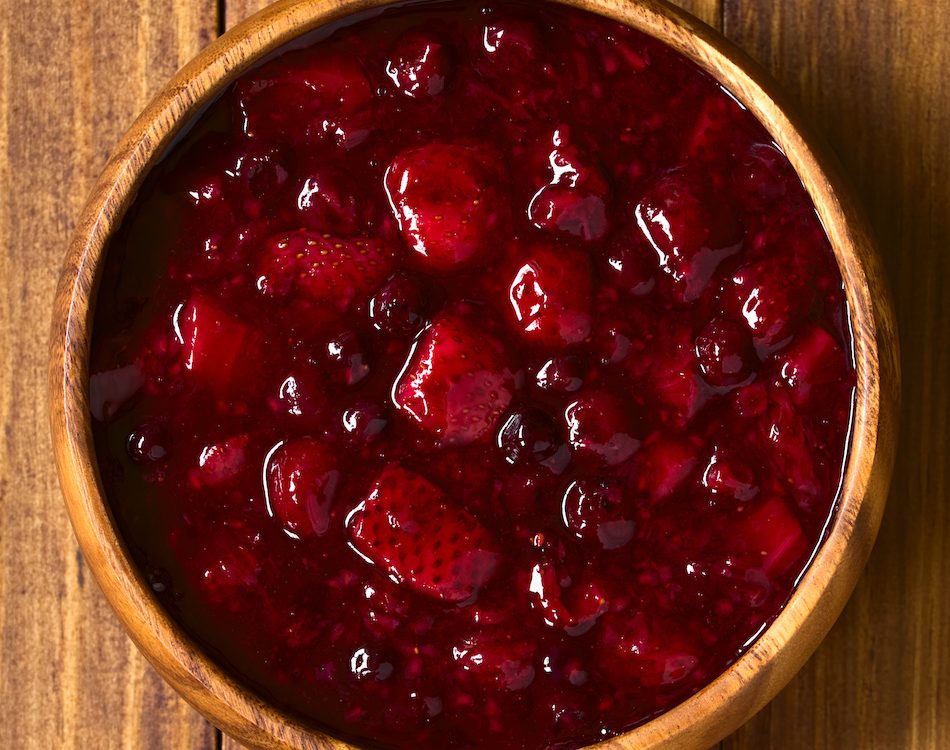 27 of 41
Gross Out Pudding
Looking for bloody-looking desserts? Stop the search! This gross-out pudding gets the cake for bloody. To achieve the bloody pudding just mix a teaspoon of red food coloring with instant pudding mix. That's it.

Try Recipe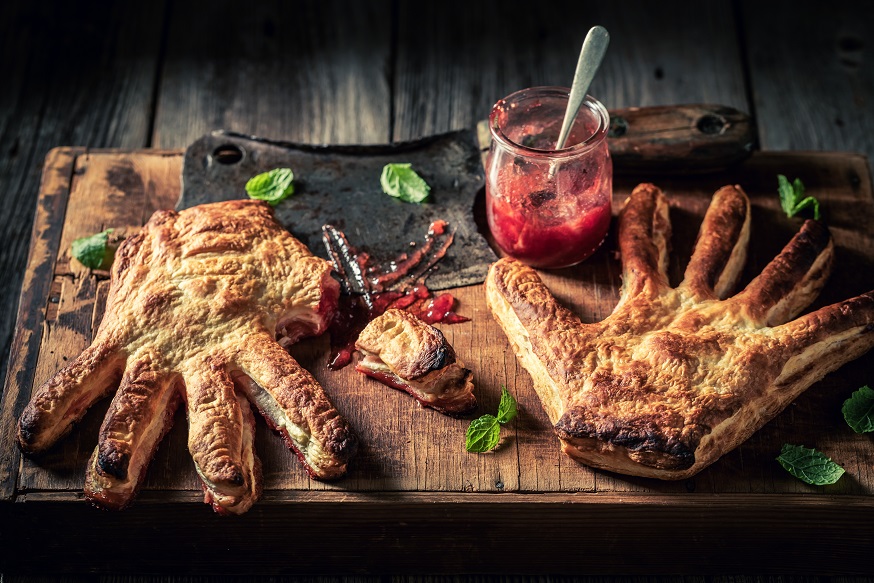 28 of 41
Butchered Hand Brie
Add more unsettling Halloween goodies to your list of Halloween dinner ideas like this butchered hand brie made of puff pastry and raspberry jam. Remember to cut some holes in the hand before putting on serving plates so blood seeps out. Spooky, right?

Try Recipe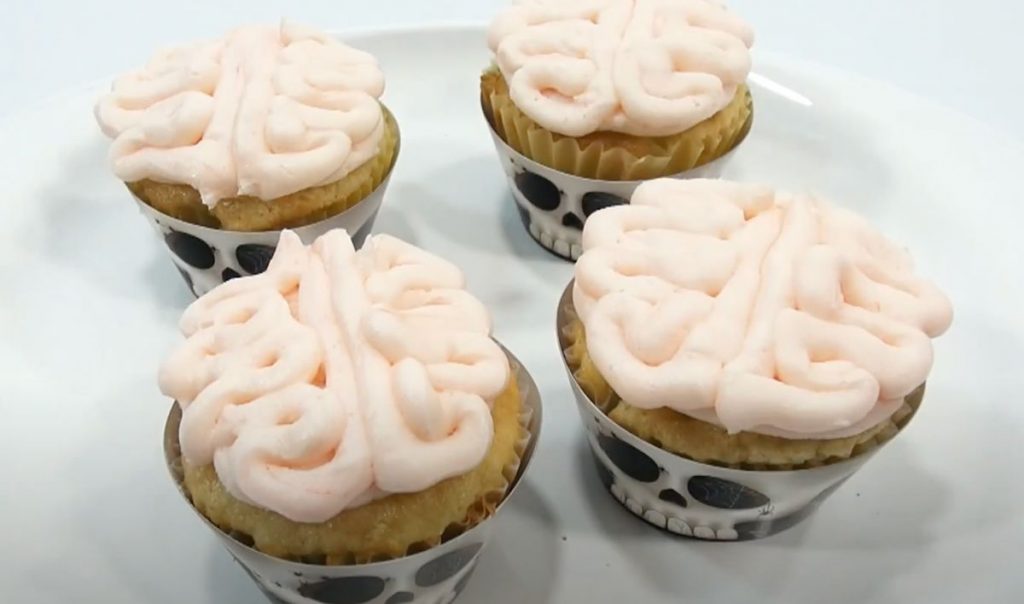 29 of 41
Brain Cupcakes
Does your kid love zombies by any chance? Then don't miss out on this easy brain cupcake recipe. They're so easy to make that you can have the kids pipe the brain themselves. Plus, it also needs just a few ingredients, so it's good for last-minute preparations.

Try Recipe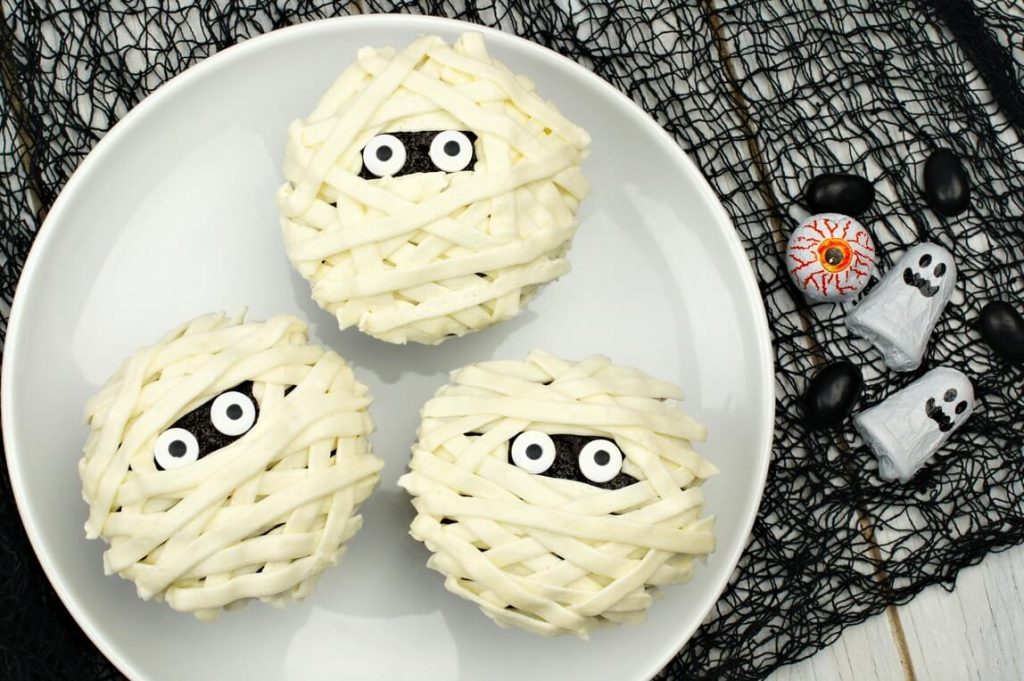 30 of 41
Low Fat Chocolate Mummy Cupcakes
Interested in trying out more mummy-themed desserts? Then you might like these chocolate mummy cupcakes! For parents who are strict with their kids' food consumption, it's even greater news because these cupcakes are low-fat! It's also soft and moist at the center and can be easily decorated with vanilla frosting on top. Lastly, don't forget to add the eyes using M&Ms or other candies you prefer to complete its spooky yet cute face! 

Try Recipe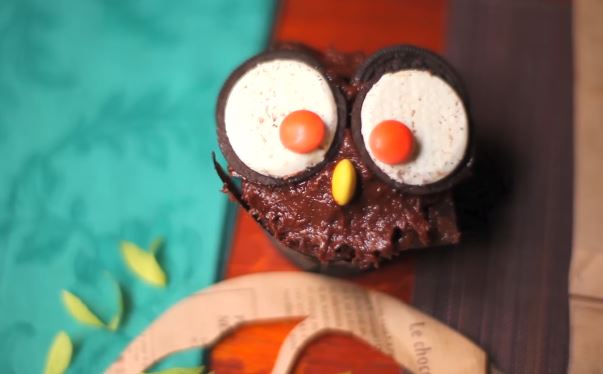 31 of 41
Halloween Owl Cupcakes
If your kids are not too fond of scary themed desserts but still want something fun for the party, these halloween owl cupcakes are the perfect treat for them! This recipe is very easy to prepare especially if you have chocolate cupcakes and frosting ready on hand. You can even get creative and let your kids help with assembling the eyes and nose! 

Try Recipe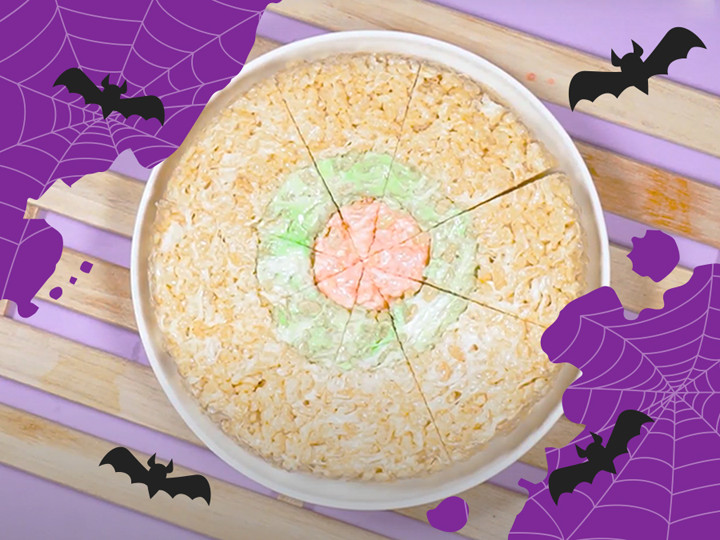 32 of 41
Candy Corn Rice Krispies
Give your traditional rice krispies a fun twist this halloween and make this candy corn version! Kids and kids at heart will surely enjoy this gooey and crunchy treat that combines marshmallow and the classic candy corn flavors and colors. You can make it a day before too so you can have all the time to tweak it into different colors or make other variations that the kids will absolutely love. 

Try Recipe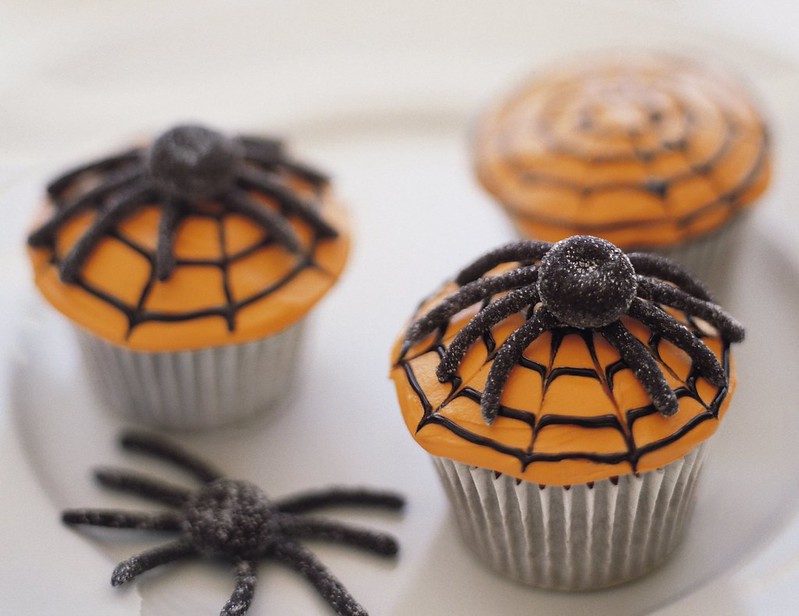 33 of 41
Devil's Food Spider Cupcakes
Planning to creep out your Halloween guests? This devil's food cupcake is spider themed and will definitely spook some people out (especially the little ones)! Just like a regular devil's food cake, this cupcake version is as indulgent as it can be. Every bite is perfectly moist and has a rich chocolate flavor topped with gummies arranged to look like a cute yet rather believable spider (albeit at first glance!). 

Try Recipe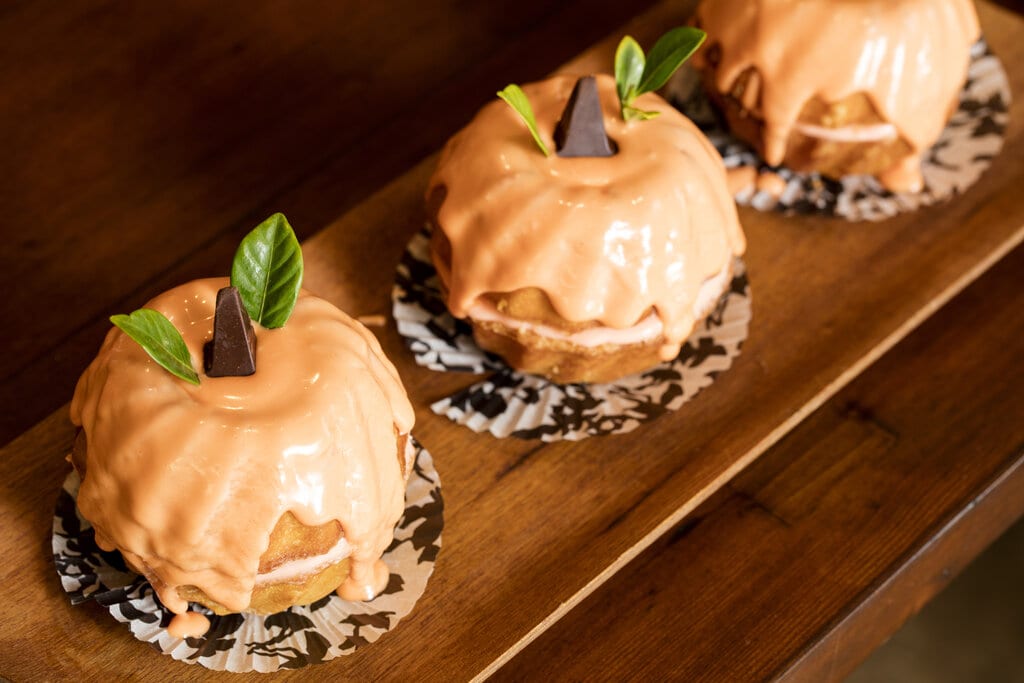 34 of 41
Jack-O-Lantern Pumpkin Bundt Cake
Pumpkin is an all-time favorite flavor during the Halloween season. And what better way to incorporate it than making these pumpkin bundt cakes in jack-o-lantern style! These mini bundt cakes are absolutely eye-catching but they're also wonderfully flavored with pumpkin spice, giving you that strong fall flavor!  

Try Recipe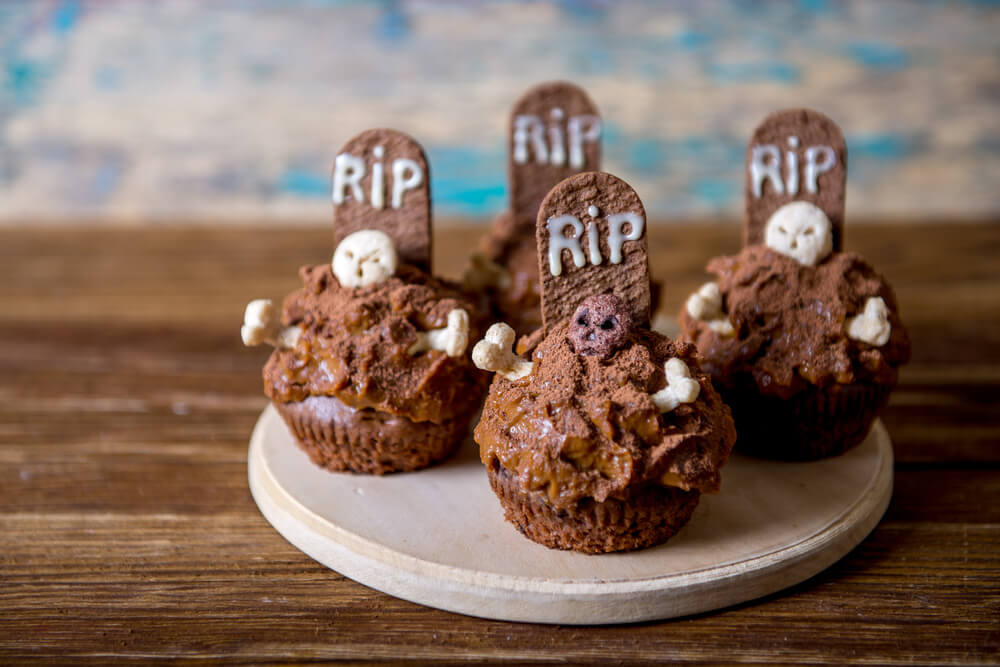 35 of 41
Tombstone Halloween Cupcakes
Let your imagination run crazy and make your Halloween extra by making these tombstone cupcakes! You can simply top off any cupcakes of your choice with chocolate frosting and crush some Oreos to make your 'dirt'. Take any plain biscuits and cut them in half before writing "RIP" using your piping bag. Place it on top and you got yourself some  graveyard-themed cupcakes!  

Try Recipe
---
Halloween Drinks
Drinks to go with your favorite Halloween snacks, anyone? We got you!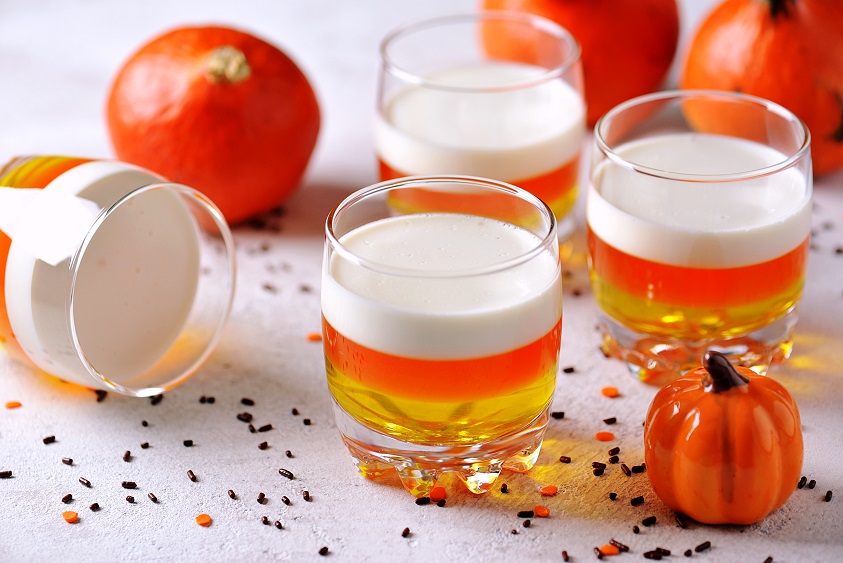 36 of 41
Candy Corn Shooters
This cocktail may be elaborate-looking but they're easy to make! The yellow and orange color greatly resembles candy corn which makes it just the right cocktail to serve at your Halloween party.

Try Recipe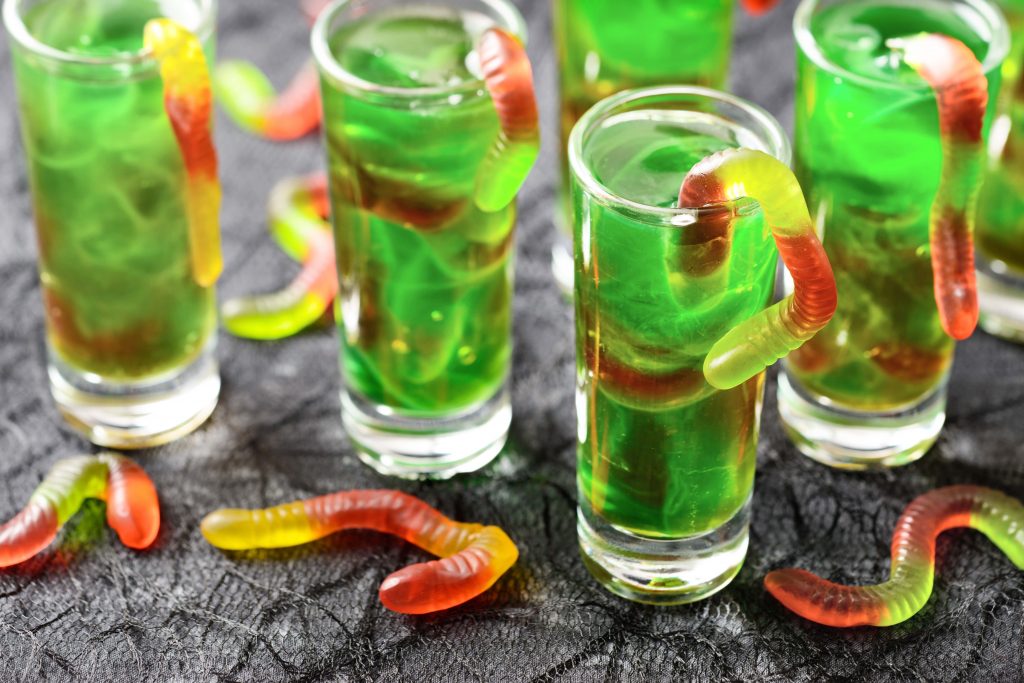 37 of 41
Wormy Swamp Water Punch Recipe
A punch with gummy worms on it? Big yes! But don't let it fool you. This punch has apricot brandy and lime vodka made distinct by the candies.

Try Recipe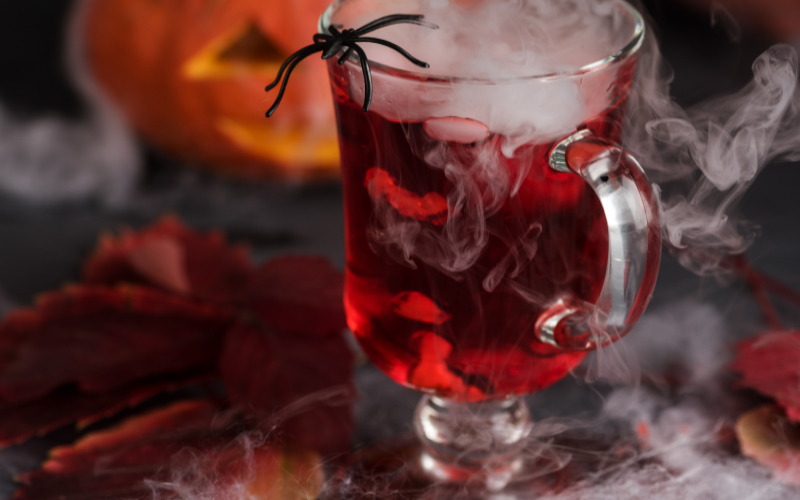 38 of 41
Kid-Friendly Witches' Brew Punch
Bring your kid's witch dreams to life with this witch's brew punch. Don't worry, you don't need to be a bartender to make this. This easy-to-make drink is made of Kool-aid, pineapple tidbits, and candies. Served with dry ice, this drink will be a head-turner at your party.

Try Recipe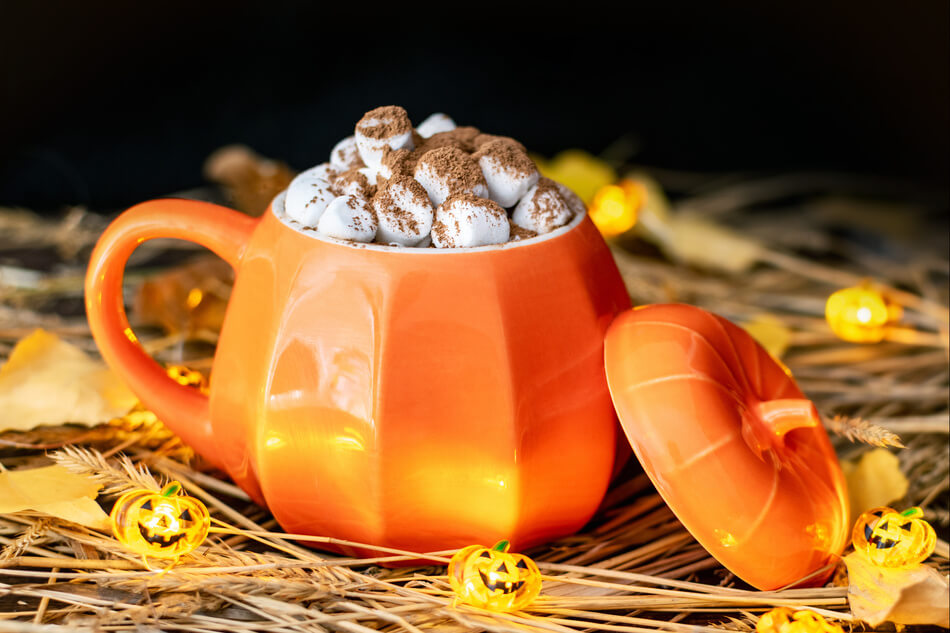 39 of 41
Halloween Hot Cocoa
No one could ever resist a good cup of hot cocoa during Fall season. But make it in theme and do it the Halloween style! Enjoy some extra spook and fun by adding marshmallow ghost toppings or a simple green tint with some gummy worms on the side! 

Try Recipe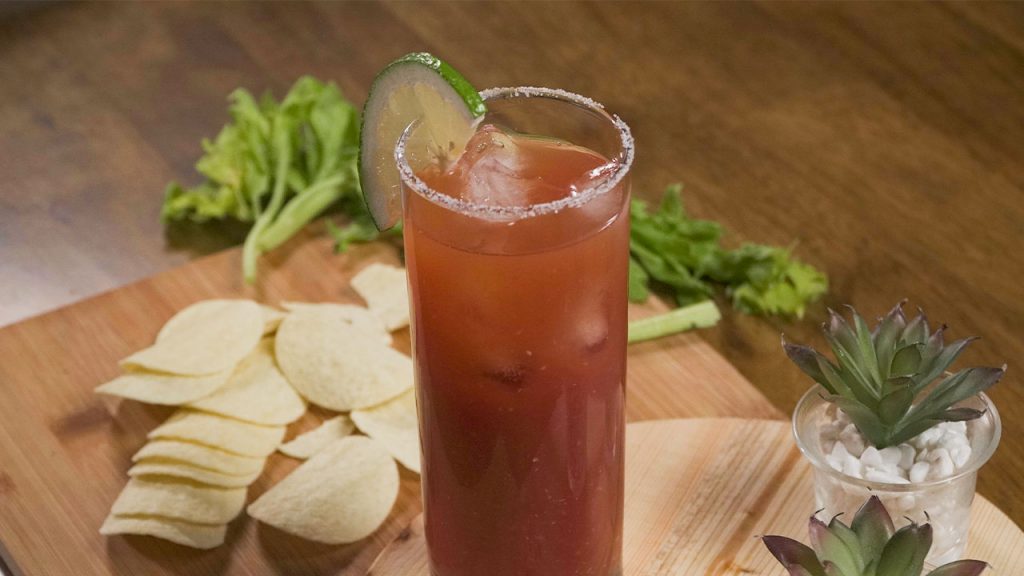 40 of 41
Bloody Maria
Of course, what's Halloween without the classic bloody maria? Instead of the usual blend of tomato juice and vodka, you can opt to substitute it with tequila for an even bolder and citrusy flavor. You can also add a spooky twist to this famous tomato juice cocktail by decorating it with googly eyes on top or using a skull-shaped glass for serving! 

Try Recipe
41 of 41
Tootsie Rolls (Drink)
The chocolate-flavored caramel candy tootsie rolls are one of the all-time favorite Halloween candies out there. It's classic chocolatey flavor is perfect for the Kahlua and orange mixture of this alcoholic drink. Plus, it tastes just like the classic candy flavor! Now you can enjoy the well-loved Halloween candy into a cocktail drink.

Try Recipe