If your game day gatherings or your tailgate backyard parties are anything like ours, then you're most likely there, enjoying each bite of spicy fire wings as if it's your last. Well, we all know such events won't be the same without our favorite chicken wings recipe. As it turns out, while you can roast or grill them whole, it's much easier to eat or dunk sliced-up chicken wings in the sauce. Enter this simple step-by-step guide that will show you how to cut chicken wings the right way!
Sure, you can purchase cut-up and ready to cook chicken wings at the grocery store. However, they tend to be more pricey than chicken breast and whole chicken wings. As such, it's the right call, budget-wise, to slice up the chicken wings yourself. Don't worry, as cutting up fresh chicken wings is not as complicated as you think. So, learn how to cut up chicken wings in a few steps before recreating the finger-licking good chicken wings recipes below!
How to Cut Chicken Wings
Cooking succulent chicken wings recipes or chicken meals, in general, begins long before you put them in the skillet. Some recipes might require you to bread the chicken first for that crunchy perfection, while others might ask you to brine or truss the chicken.
On the other hand, while cutting chicken wings may not always be a crucial step, doing so will provide you with more chicken pieces to share with everybody during game day. Below, you will learn the parts of a chicken wing and how to break down whole chicken wings into smaller pieces.
Know The Parts of a Chicken Wing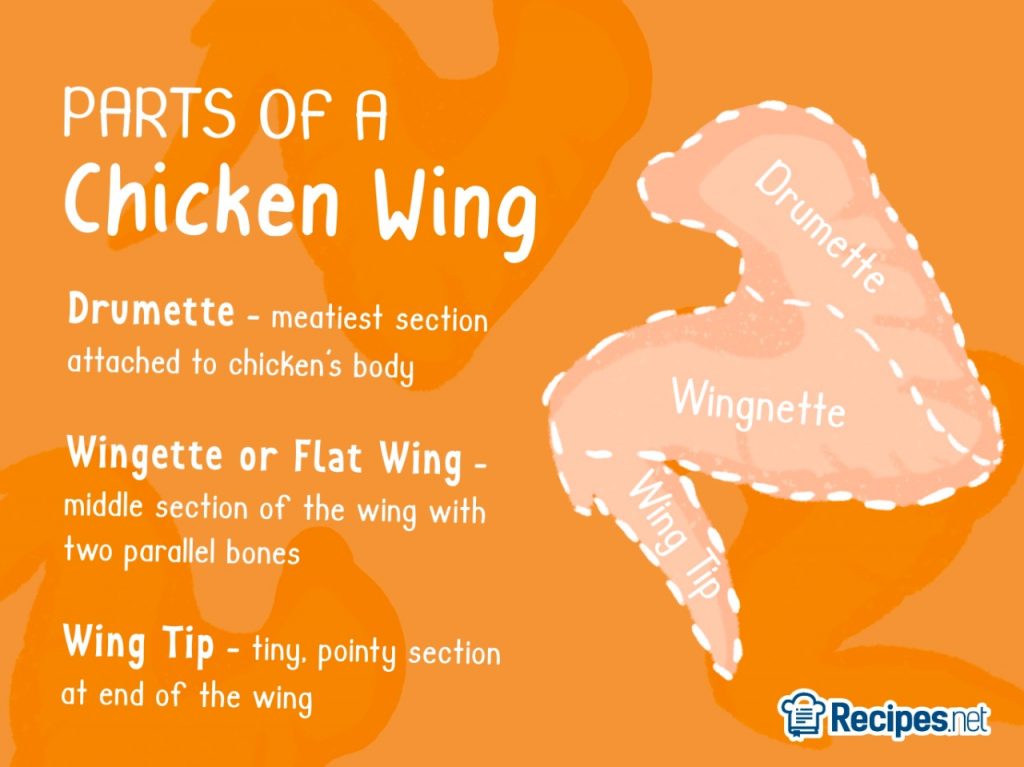 There are three main chicken wings sections. These are the drumette, the wingette, and the wing tip.
Drumette
Let's begin with the meatiest and the juiciest section first, the drumette. This portion, in particular, is attached to the main part of the chicken. Moreover, once the chicken wing is cut up, you will most likely find a bone in the middle part of this specific section. Meanwhile, on both ends, there's cartilage and some joints.
The irregular shape of chicken drumettes resembles chicken drumsticks or legs. Hence, its name. You will also notice that one end is more rounded and meatier, and narrows down in the middle part. Although it's considered dark meat, a chicken drumette has a texture almost akin to white meat.
READ ALSO: White Meat vs Dark Meat Chicken: What's The Difference?
Wingette
Sometimes referred to as a flat wing because of its shape, a chicken wingette is the middle part of a wing. Chicken wingettes consist of two parallel thin bones. Because of this, eating this part can be a bit messy, and you have to separate the bones first to get to the meaty part. Wingettes, having dark meat covered with skin, might need a longer cooking time to tenderize all the way. Furthermore, note that chicken flats are smaller than drumettes.
Wing Tip
The tiny and pointy piece at the end with a feather-like shape is referred to as the wing tip. Wing tips usually have less meat as compared to the other chicken wing parts. This portion is mostly skin, bone, and cartilage.
How To Cut Whole Chicken Wings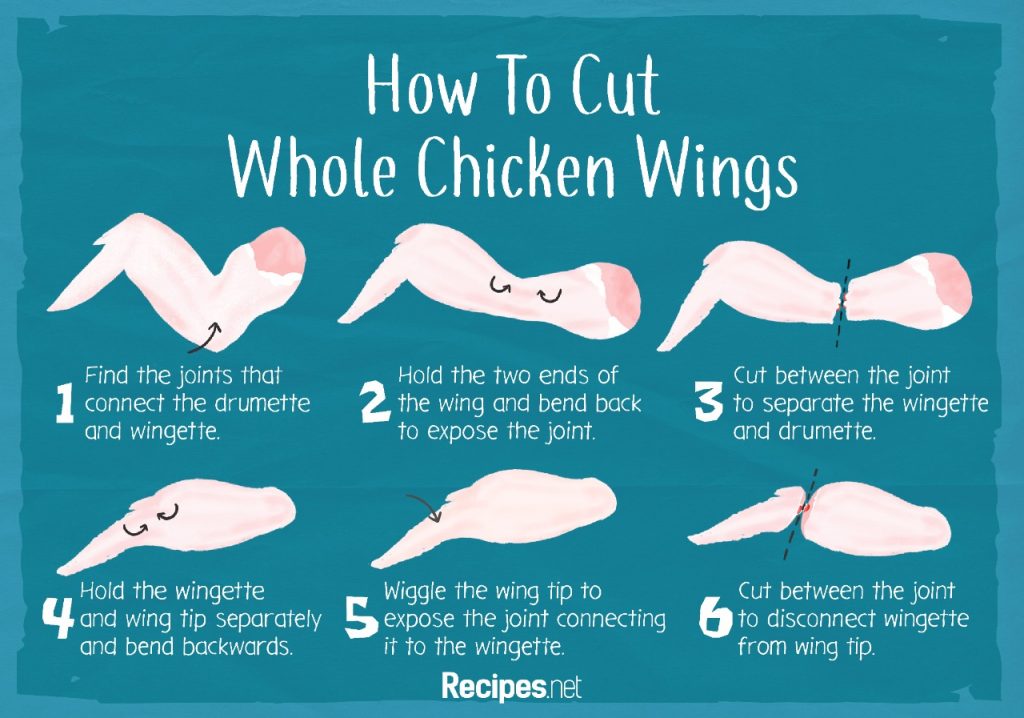 Cutting chicken wings is easy-peasy, apart from it being a cheaper option. For the record, you can do two different cuts of chicken wings: the standard cuts and the french cuts.
Before all else, you will need a cutting board and a sharp chef knife for seamless cutting. Although, kitchen shears or scissors will work just as well.
Also, make sure that you pat them dry using a clean paper towel.
First things first, determine the location of the two joints which connect the three parts of the wings. 

Once you see

the joints connecting the wingette and the drumette, hold both ends of the wing. Then, slightly bend it back until you hear a slight crack.

Once the joint is already visible, place the chicken wing on the cutting board. Then, using a sharp knife, carefully slice through between the exposed joints to separate the wingette and the drumette. 

Next, hold the wingette part (which is still attached to the wing tip) with one hand and the wing tip using the other. T

o break apart the two sections, you have to bend back the wing tip, similar to what you did earlier.

Slightly twitch or wiggle the wing tip p

art, all while steadily holding the wingette s

ection. Continue this process until you can see the two joints where the wing tip and the wingette meet.

Again, using your knife, cut through between the joints.
Now you have a drumette, a wingette, and a wing tip to use for tempting chicken wing recipes!
How To Do French Cut Chicken Wings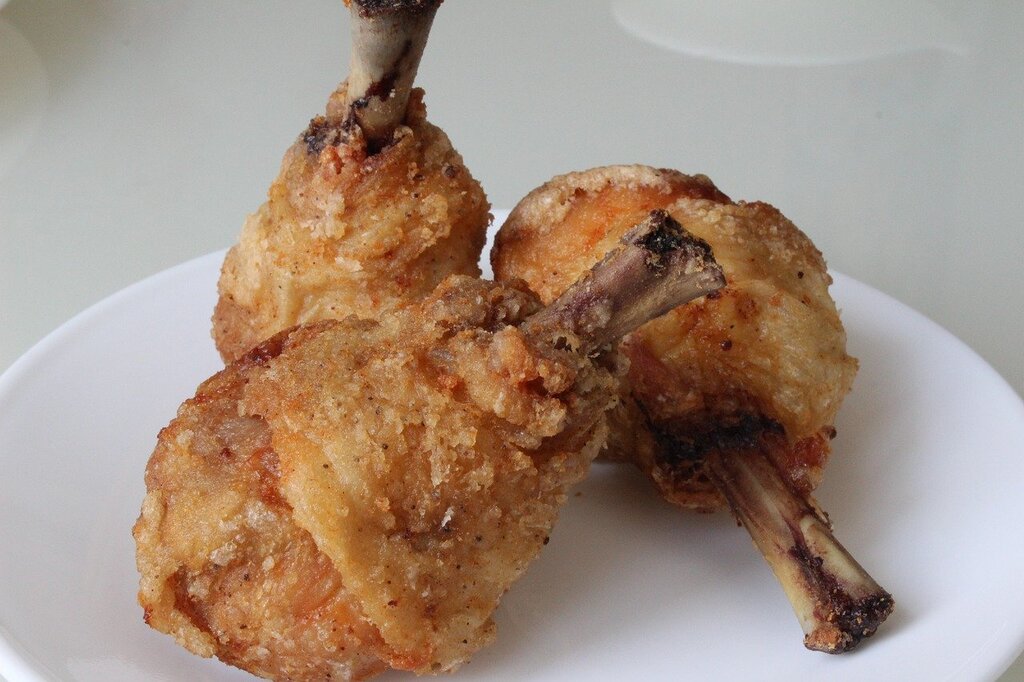 Frenching is a culinary method where chicken wings and legs are cut and shaped to separate the meat and skin from the bone. Doing this provides you with a sort of a handle, so you can freely munch on finger-licking good appetizers like chicken lollipops. Plus, some people also do french cuts to give the meat dish a fancier presentation.
Now, without much ado, here's how to french chicken wings:
Before frenching the chicken wings, you have to cut the whole thing first into three sections. Follow the easy steps above on how to cut whole chicken wings. 

After you've cut each whole wing into three parts, pick out the drumette parts and set aside the rest.

Grip the exposed bone at the end of the drumette. Gently cut through the skin at the other end (the thin bottom one) in a sawing motion.

Continue cutting through until you can scrape all the meat away from the bone, and you only have a drumette, all with that length of the bone and a lump of meat on top.
How To Cook Chicken Wings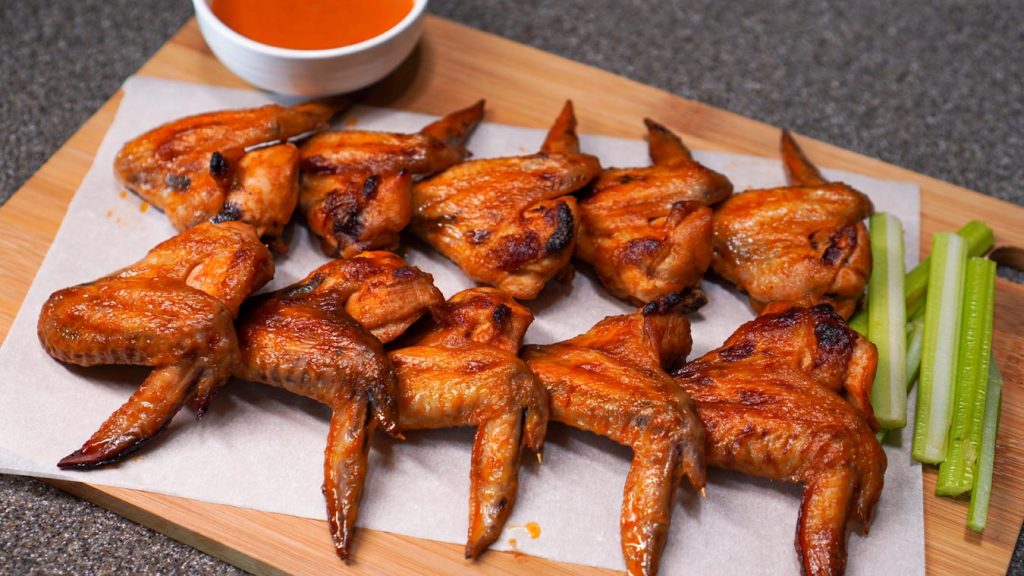 What's the best way to cook chicken wings? Chicken wings can be fried, baked, or grilled, specifically the wingettes and the drumettes portions. You can also turn them into succulent dishes using your air fryer, slow cooker, and instant pot!
Meanwhile, the wing tips, as we have mentioned earlier, have little to no meat. For that reason, some discard this portion at once right after cutting the chicken wing parts. Still, wing tips are just as flavorful as the other sections. Even with a little less meat, most people love to munch on chicken wing tips. You can even slice the wing tips in half and simmer them to make flavorsome chicken stock.
However, if you recently bought a bag of whole chicken wings but are not cooking them immediately, you should store them in a plastic bag. Then, store them in the freezer to extend their shelf life. Even better is you can cut them into pieces in advance. Doing so will cut down the preparation time, so you will have more time to mingle with your guests during game day!
Delicious Chicken Wings Recipes To Try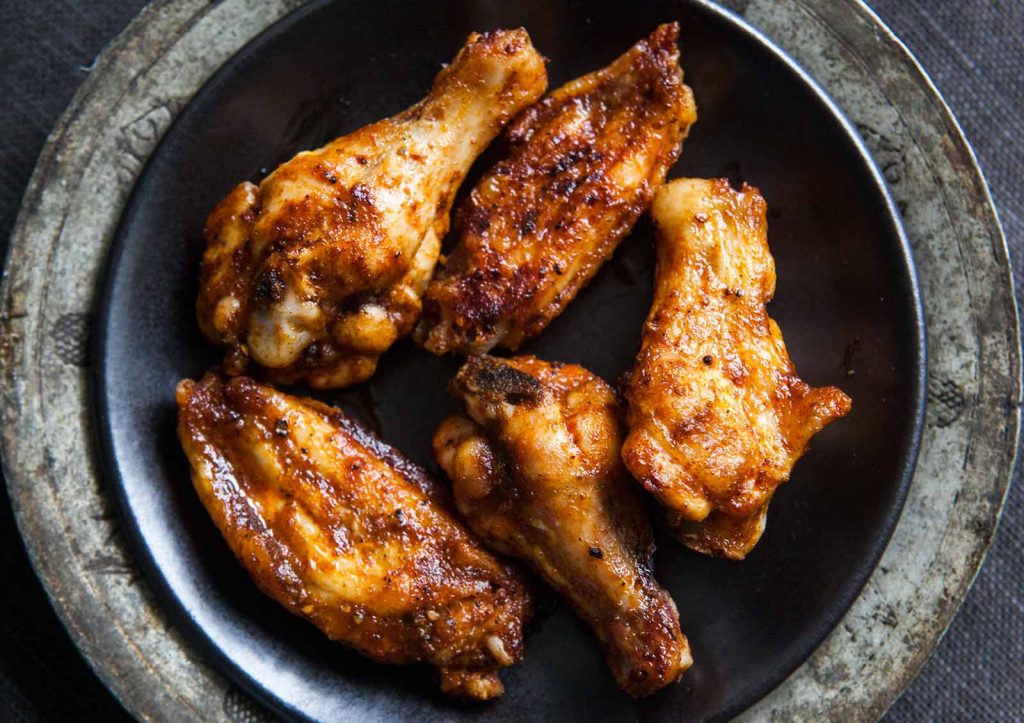 Everybody will agree on one thing: chicken wings make the best appetizers and main dishes. Now, if you're thinking of ways on how to make chicken wings oh-so-inviting, then you are in luck! Here are some chicken wings recipes that you should try right now: