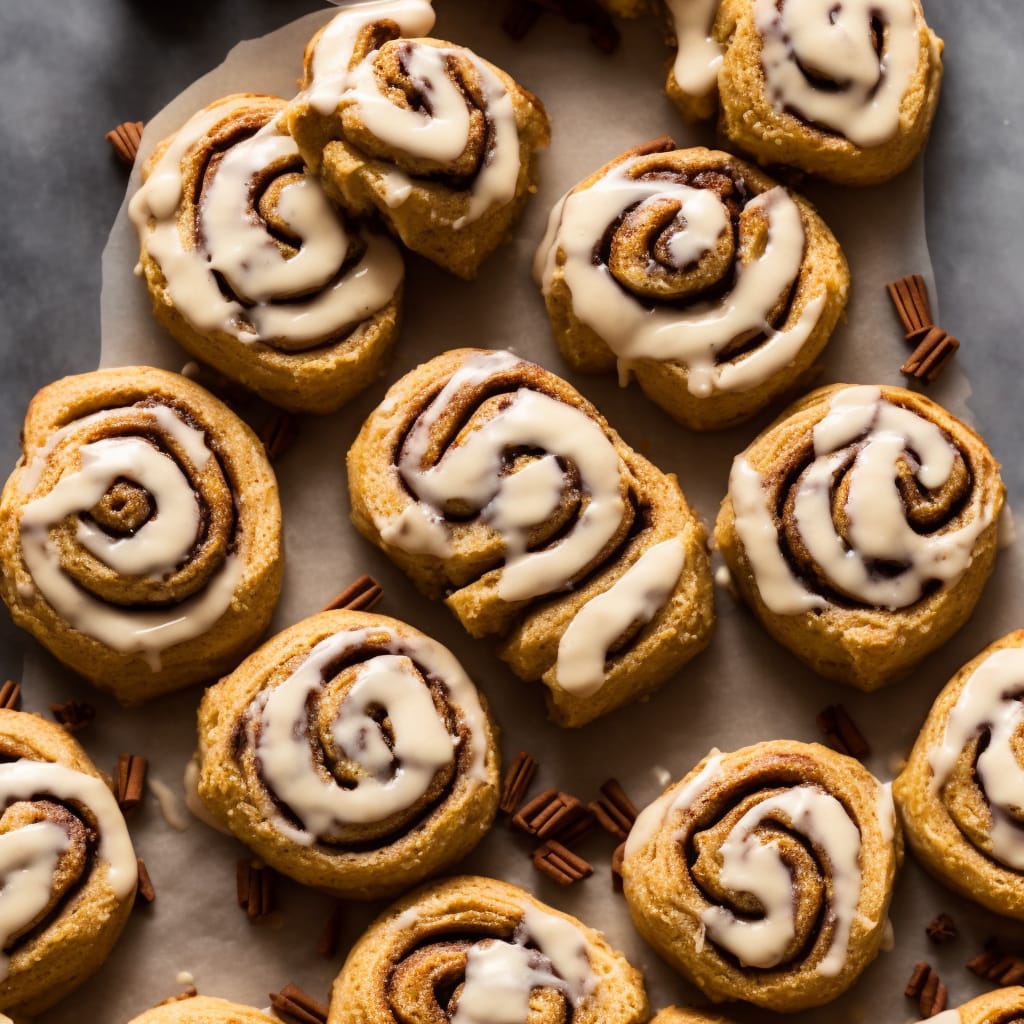 Homemade Gluten-Free Cinnamon Rolls Recipe
How To Make Homemade Gluten-Free Cinnamon Rolls
The wait is over for those on a gluten-free diet! You can have enjoyable wheat-free meals with our gluten-free recipes. Help yourself to these guiltless recipes that you can do at any time of the day. For sure, your taste buds will thank you for it. So, don't worry, it's all gluten-free!
Ingredients
2 cups gluten-free all-purpose flour
1/4 cup granulated sugar
1 tbsp baking powder
1/2 tsp salt
1/4 cup unsalted butter, melted
1 cup milk
1 tsp vanilla extract
1/4 cup brown sugar
2 tsp ground cinnamon
1/4 cup raisins (optional)
1/4 cup powdered sugar
1-2 tbsp milk
Instructions
Preheat the oven to 375°F (190°C). Grease a baking dish.

In a large bowl, combine the gluten-free flour, granulated sugar, baking powder, and salt.

Add the melted butter, milk, and vanilla extract to the dry ingredients. Mix until well combined.

Roll out the dough into a rectangle shape on a floured surface.

In a small bowl, combine the brown sugar and cinnamon. Sprinkle the mixture evenly over the dough.

If desired, sprinkle raisins evenly over the cinnamon sugar mixture.

Starting from one of the long sides, tightly roll up the dough into a log.

Cut the log into 1-inch thick slices and place them in the greased baking dish.

Bake for 25 minutes or until the cinnamon rolls are golden brown.

While the cinnamon rolls are baking, prepare the glaze by whisking together the powdered sugar and milk until smooth.

Once the rolls are done, remove them from the oven and let them cool slightly. Drizzle the glaze over the warm cinnamon rolls.

Serve and enjoy!
Nutrition
Calories :

420kcal

Total Fat :

14g

Saturated Fat :

6g

Cholesterol :

30mg

Sodium :

515mg

Total Carbohydrates :

71g

Dietary Fiber :

5g

Sugar :

26g

Protein :

4g