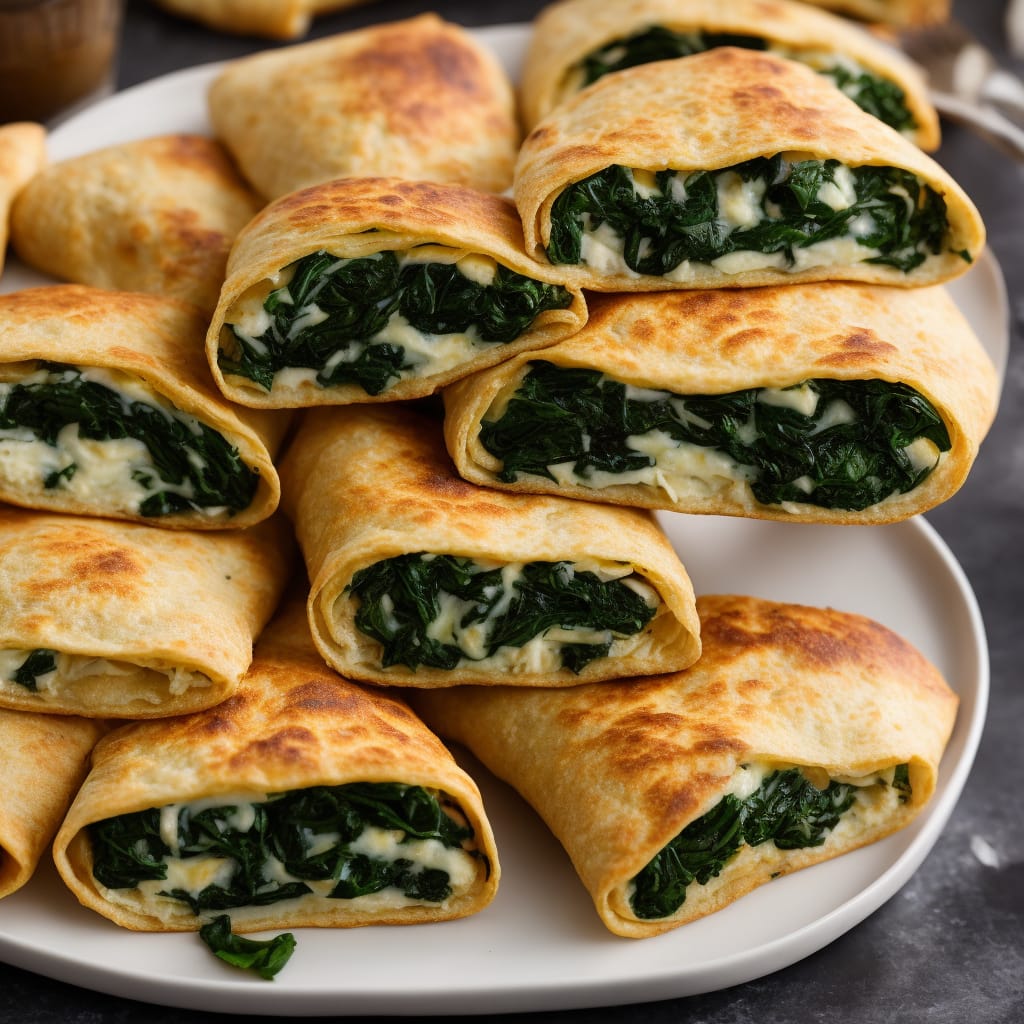 Unbelievable Spinach Calzones Recipe
How To Make Unbelievable Spinach Calzones Recipe
We can never thank the Italian people enough for inventing pizza and pasta. And you can enjoy these anytime with these easy-to-follow Italian recipes, while you take a sip of your wine! Bon Apetit!
Ingredients
2 cups of all-purpose flour
1 tsp of instant yeast
1 tsp of salt
1 cup of warm water
2 cups of fresh spinach, chopped
1 cup of shredded mozzarella cheese
1/2 cup of grated Parmesan cheese
1/4 cup of marinara sauce
1/2 tsp of dried oregano
1/4 tsp of garlic powder
1/4 tsp of black pepper
1 egg, beaten (for egg wash)
Instructions
In a mixing bowl, combine the flour, yeast, and salt. Gradually add in the warm water while mixing until a dough forms.

Knead the dough on a floured surface for about 5 minutes until it becomes smooth and elastic. Place in a greased bowl, cover with a clean towel, and let it rise for 1 hour.

Preheat the oven to 450°F (230°C).

Punch down the risen dough and divide it into 4 equal pieces. Roll out each piece into a circle.

In a separate bowl, mix together the chopped spinach, mozzarella cheese, Parmesan cheese, marinara sauce, oregano, garlic powder, and black pepper.

Spoon the spinach and cheese mixture onto one half of each dough circle, leaving a border. Fold the other half of the dough over the filling and pinch the edges to seal.

Transfer the calzones onto a baking sheet lined with parchment paper. Brush the tops with the beaten egg wash.

Bake in the preheated oven for 20-25 minutes, or until the calzones turn golden brown.

Remove from the oven and let them cool for a few minutes before serving.

Enjoy these unbelievably delicious spinach calzones!
Nutrition
Calories :

381kcal

Total Fat :

11g

Saturated Fat :

6g

Cholesterol :

71mg

Sodium :

815mg

Total Carbohydrates :

53g

Dietary Fiber :

3g

Sugar :

1g

Protein :

20g