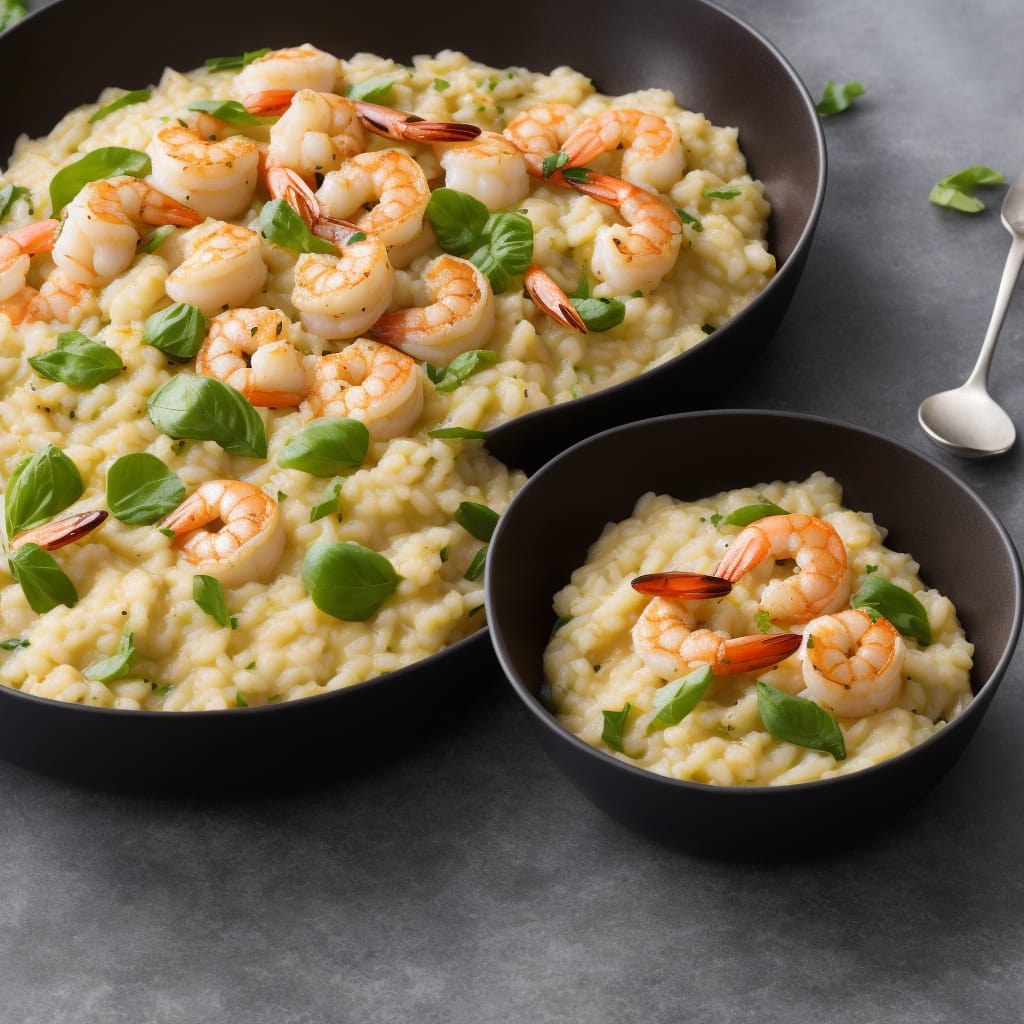 Italian Shrimp and Scallop Risotto Recipe
How To Make Italian Shrimp and Scallop Risotto
We can never thank the Italian people enough for inventing pizza and pasta. And you can enjoy these anytime with these easy-to-follow Italian recipes, while you take a sip of your wine! Bon Apetit!
Ingredients
1 cup Arborio rice
1 lb shrimp, peeled and deveined
1 lb scallops
1 onion, diced
2 cloves garlic, minced
1 cup white wine
4 cups chicken broth
1 cup grated Parmesan cheese
2 tbsp butter
Salt and pepper to taste
Fresh parsley, chopped (for garnish)
Instructions
In a large pan, melt the butter over medium heat. Add the onion and garlic, and sauté until softened.

Add the Arborio rice to the pan and stir for a minute to coat the grains with the butter.

Pour in the white wine and cook until it has evaporated.

Begin adding the chicken broth, one cup at a time, stirring continuously until each cup of broth has been absorbed by the rice.

In a separate pan, sauté the shrimp and scallops until cooked through. Season with salt and pepper.

Once the rice is creamy and tender, remove from heat and stir in the grated Parmesan cheese.

Gently fold in the cooked shrimp and scallops.

Serve the risotto hot, garnished with freshly chopped parsley.
Nutrition
Calories :

478kcal

Total Fat :

12g

Saturated Fat :

6g

Cholesterol :

293mg

Sodium :

1321mg

Total Carbohydrates :

43g

Dietary Fiber :

1g

Sugar :

1g

Protein :

40g