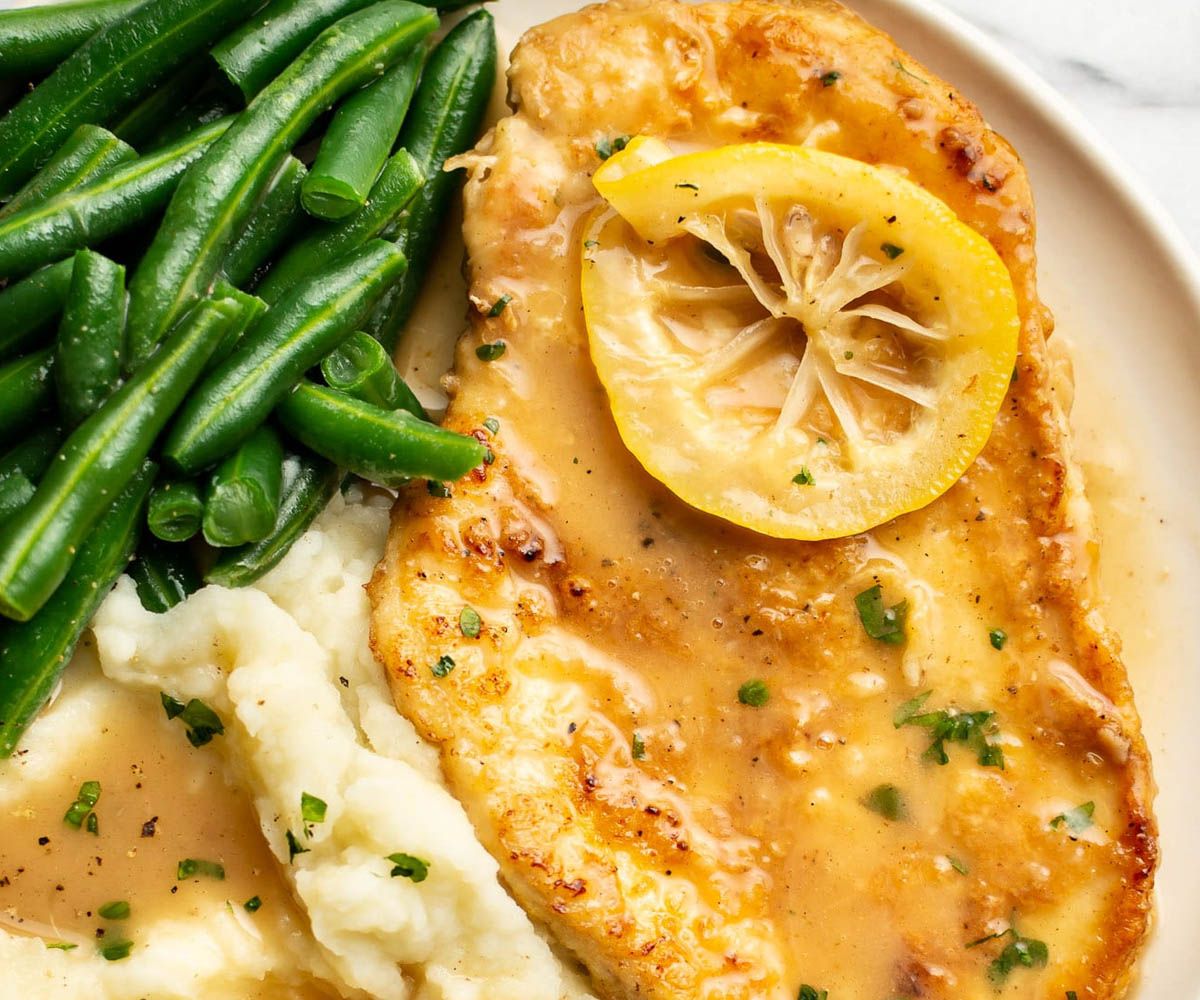 Easy Chicken Francese Recipe
How To Make Easy Chicken Francese
Taste the amazing flavors of French cuisine with our tasty French recipes! You may not know it, but a lot of staple food today originally came from this great European country. Mousse, French toast, ratatouille, and crepes are just a few! Make these tasty dishes in the comfort of your own home with our handy French recipes.
Ingredients
4 boneless, skinless chicken breasts
1 cup all-purpose flour
1/2 tsp salt
1/4 tsp black pepper
4 tbsp butter
1/2 cup chicken broth
1/4 cup fresh lemon juice
1/4 cup white wine
2 tbsp chopped fresh parsley
Instructions
In a shallow dish, combine the flour, salt, and black pepper.

Dredge the chicken breasts in the flour mixture, shaking off any excess.

In a large skillet, melt the butter over medium heat.

Add the chicken breasts to the skillet and cook for 4-5 minutes on each side, until golden brown and cooked through.

Remove the chicken from the skillet and set aside.

In the same skillet, add the chicken broth, lemon juice, and white wine. Bring to a simmer, scraping up any browned bits from the bottom of the skillet.

Cook for 2-3 minutes, until the sauce has slightly thickened.

Return the chicken to the skillet and spoon the sauce over the top.

Cook for an additional 2-3 minutes, until the chicken is heated through.

Sprinkle with chopped parsley before serving.
Nutrition
Calories :

350kcal

Total Fat :

15g

Saturated Fat :

8g

Cholesterol :

115mg

Sodium :

500mg

Total Carbohydrates :

15g

Dietary Fiber :

1g

Sugar :

1g

Protein :

35g