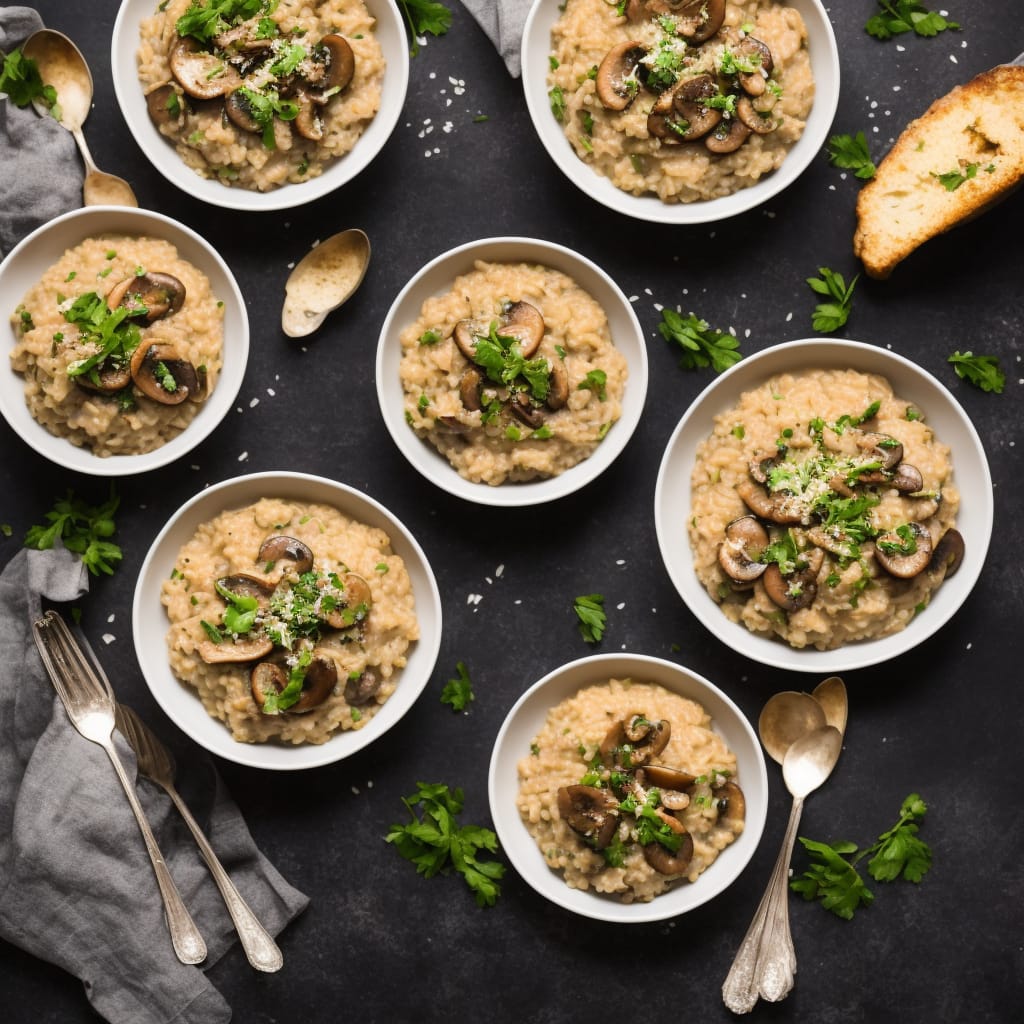 True Italian Porcini Mushroom Risotto Recipe
How To Make True Italian Porcini Mushroom Risotto
We can never thank the Italian people enough for inventing pizza and pasta. And you can enjoy these anytime with these easy-to-follow Italian recipes, while you take a sip of your wine! Bon Apetit!
Ingredients
2 cups Arborio rice
1 ounce dried porcini mushrooms
4 cups vegetable broth
1 cup white wine
1 onion, finely chopped
2 cloves garlic, minced
2 tablespoons butter
1/2 cup grated Parmesan cheese
Salt and pepper to taste
Fresh parsley for garnish
Instructions
In a bowl, soak the dried porcini mushrooms in hot water for 20 minutes. Drain and chop them.

In a large pot, melt the butter over medium heat. Add the chopped onions and minced garlic. Cook until onions are soft and translucent.

Add the Arborio rice to the pot and stir for a minute until the rice is coated with the butter.

Pour in the white wine and stir until it is fully absorbed by the rice.

Add the chopped porcini mushrooms to the pot and stir.

Begin adding the vegetable broth to the pot, one ladleful at a time, stirring constantly until it is absorbed by the rice before adding more. Repeat this process until all the broth is used and the rice is cooked al dente.

Stir in the grated Parmesan cheese and season with salt and pepper to taste.

Remove the pot from heat and let it rest for a few minutes.

Serve the risotto hot, garnished with fresh parsley.
Nutrition
Calories :

420kcal

Total Fat :

14g

Saturated Fat :

8g

Cholesterol :

22mg

Sodium :

1106mg

Total Carbohydrates :

60g

Dietary Fiber :

3g

Sugar :

4g

Protein :

8g