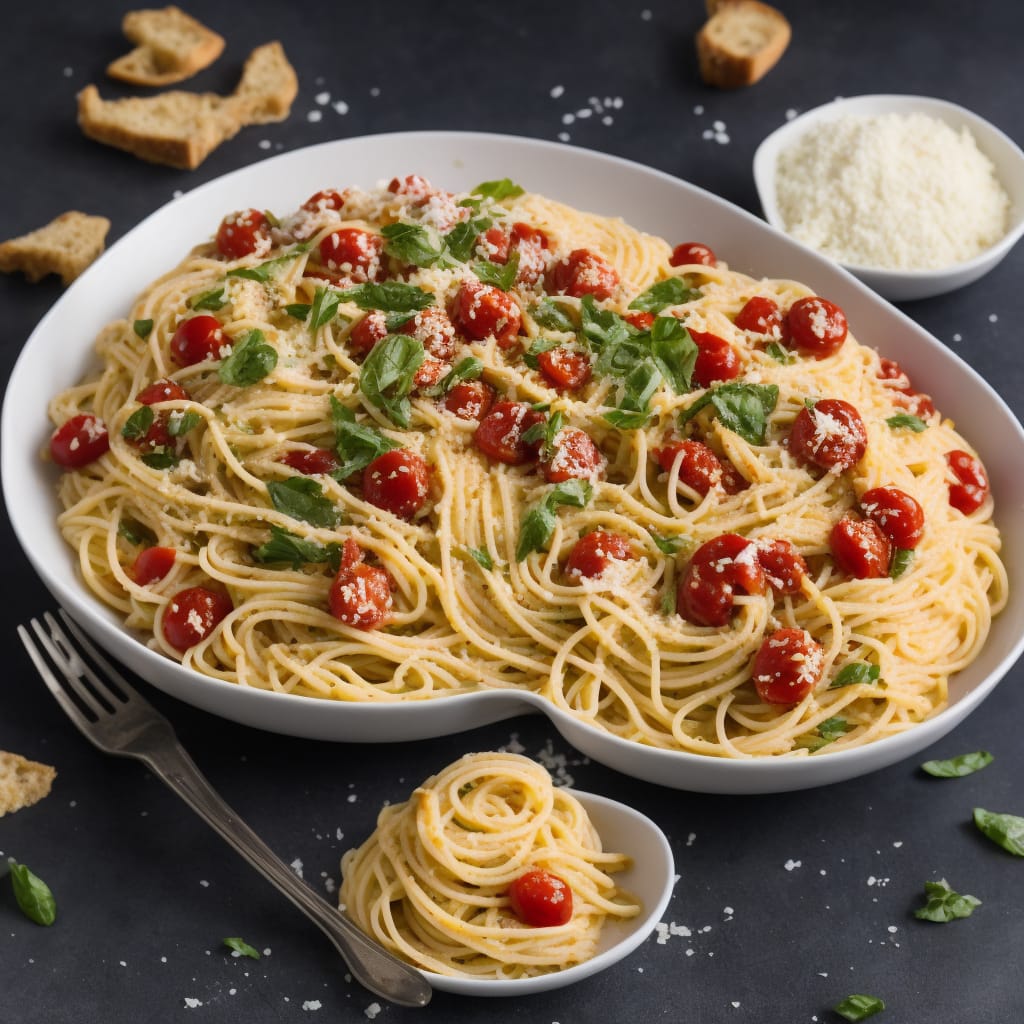 Ricotta Spaghetti Recipe
How To Make Ricotta Spaghetti
We can never thank the Italian people enough for inventing pizza and pasta. And you can enjoy these anytime with these easy-to-follow Italian recipes, while you take a sip of your wine! Bon Apetit!
Ingredients
8 oz spaghetti noodles
1 cup ricotta cheese
2 tbsp olive oil
3 cloves garlic, minced
1/4 tsp red pepper flakes
1/2 tsp salt
1/4 tsp black pepper
1/4 cup grated Parmesan cheese
Fresh basil leaves, for garnish
Instructions
Cook the spaghetti noodles according to package instructions. Drain and set aside.

In a large skillet, heat the olive oil over medium heat. Add the minced garlic and red pepper flakes. Cook for 1-2 minutes, until fragrant.

Add the cooked spaghetti noodles to the skillet and toss to coat in the garlic-infused oil.

Stir in the ricotta cheese, salt, and black pepper. Cook for an additional 2-3 minutes, until the ricotta is heated through and creamy.

Remove from heat and sprinkle with grated Parmesan cheese. Mix well.

Serve the ricotta spaghetti in bowls, garnished with fresh basil leaves.
Nutrition
Calories :

420kcal

Total Fat :

14g

Saturated Fat :

5g

Cholesterol :

25mg

Sodium :

450mg

Total Carbohydrates :

60g

Dietary Fiber :

4g

Sugar :

3g

Protein :

15g