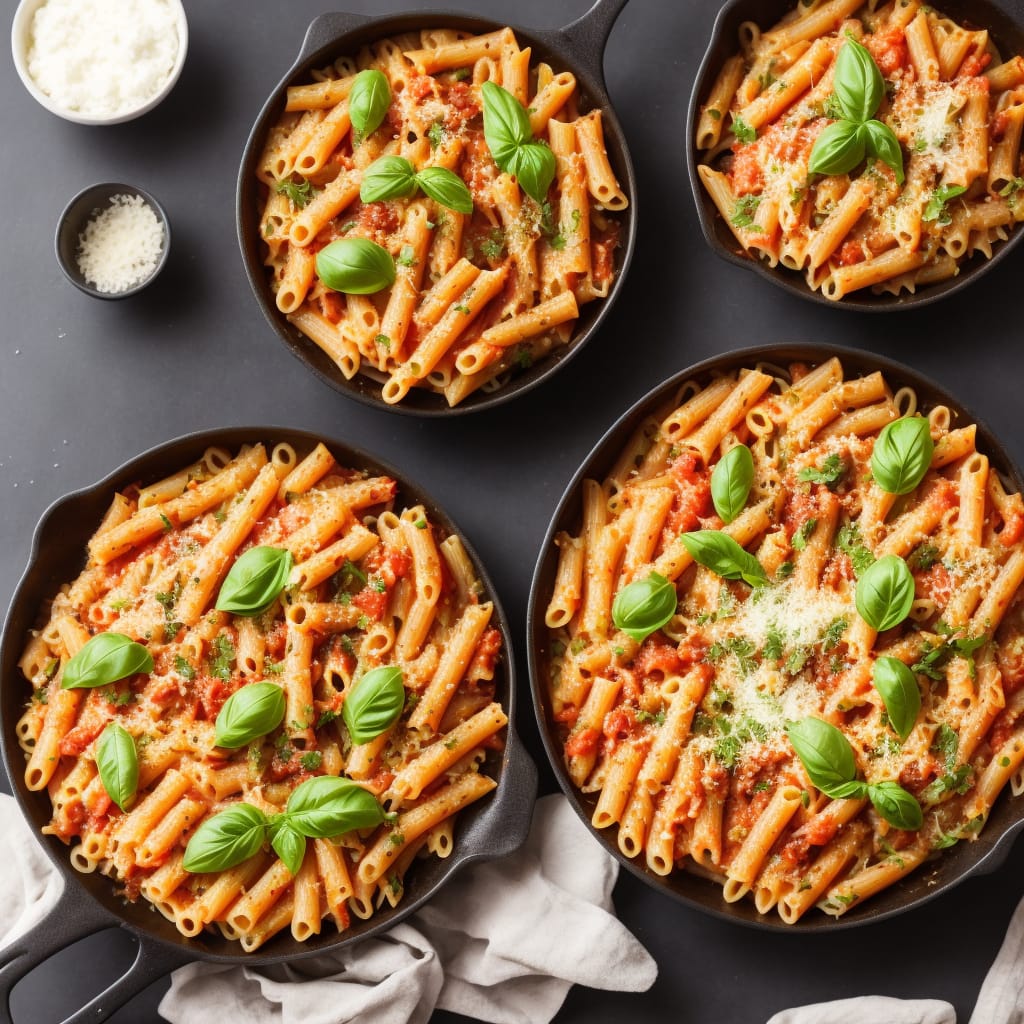 Meatless Baked Ziti Recipe
How To Make Meatless Baked Ziti Recipe
We can never thank the Italian people enough for inventing pizza and pasta. And you can enjoy these anytime with these easy-to-follow Italian recipes, while you take a sip of your wine! Bon Apetit!
Ingredients
8 oz ziti pasta
2 cups marinara sauce
1 cup ricotta cheese
1 cup shredded mozzarella cheese
1/4 cup grated Parmesan cheese
2 cloves garlic, minced
1/2 tsp dried oregano
1/2 tsp dried basil
salt, to taste
pepper, to taste
fresh basil leaves, for garnish
Instructions
Preheat your oven to 375°F (190°C).

Cook the ziti pasta according to package instructions until al dente. Drain and set aside.

In a mixing bowl, combine the ricotta cheese, minced garlic, dried oregano, dried basil, salt, and pepper.

In a baking dish, spread a thin layer of marinara sauce on the bottom.

Add half of the cooked ziti on top of the sauce and spread it evenly.

Spoon half of the ricotta mixture over the ziti and spread it out.

Sprinkle half of the shredded mozzarella cheese and Parmesan cheese over the ricotta mixture.

Repeat the layers with the remaining ziti, ricotta mixture, and cheeses.

Pour the remaining marinara sauce evenly over the top layer of cheese.

Cover the baking dish with foil and bake for 20 minutes.

Remove the foil and continue baking for an additional 10 minutes or until the cheese is melted and bubbly.

Garnish with fresh basil leaves before serving.
Nutrition
Calories :

480kcal

Total Fat :

15g

Saturated Fat :

9g

Cholesterol :

50mg

Sodium :

620mg

Total Carbohydrates :

58g

Dietary Fiber :

6g

Sugars :

8g

Protein :

26g